With the winter drawing to a close, an imperative need to dive into deep blue sea, bright rainbow colours, thundering sound systems and vibrant street life at the bottom of an active volcano. I much enjoyed the 2019 Acireale Carnerale in Sicilia.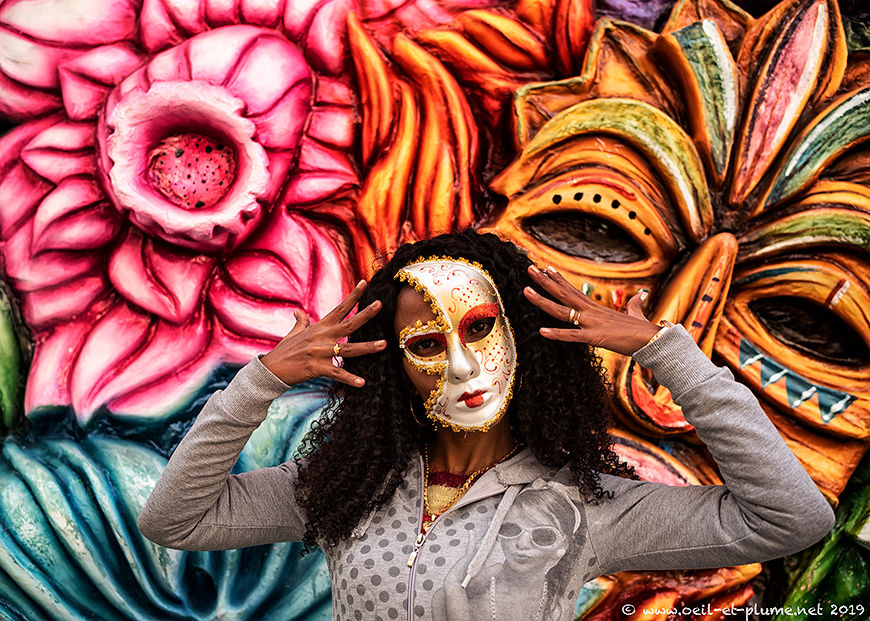 Acireale Carnival
While Venice, Viareggio and Cento run Italy's most famous and elaborate Carnival celebrations, many other Italian towns hold outstanding festivals. Acireale holds one of Sicily's most beautiful Carnevale celebrations, made of large street parades, open air music and all sorts of public entertainment.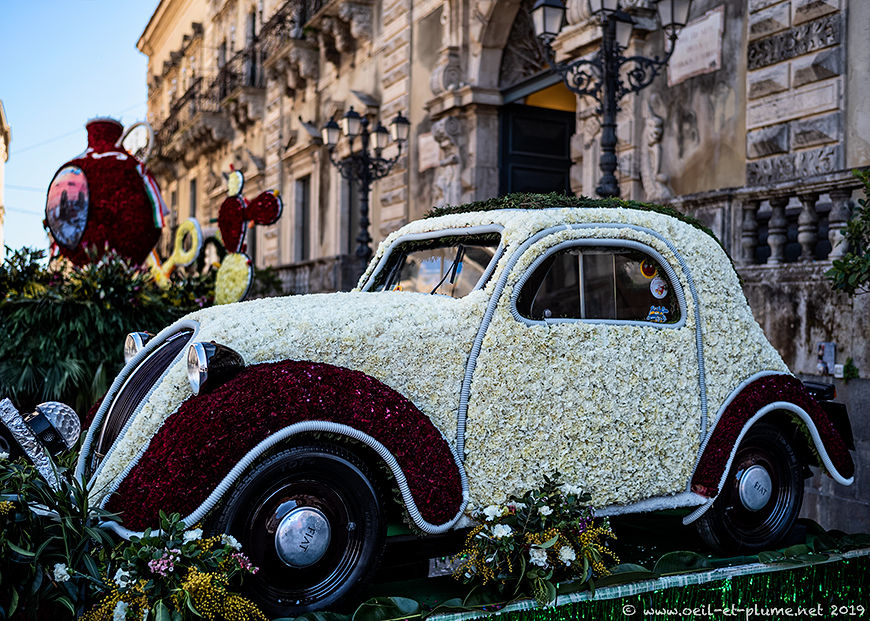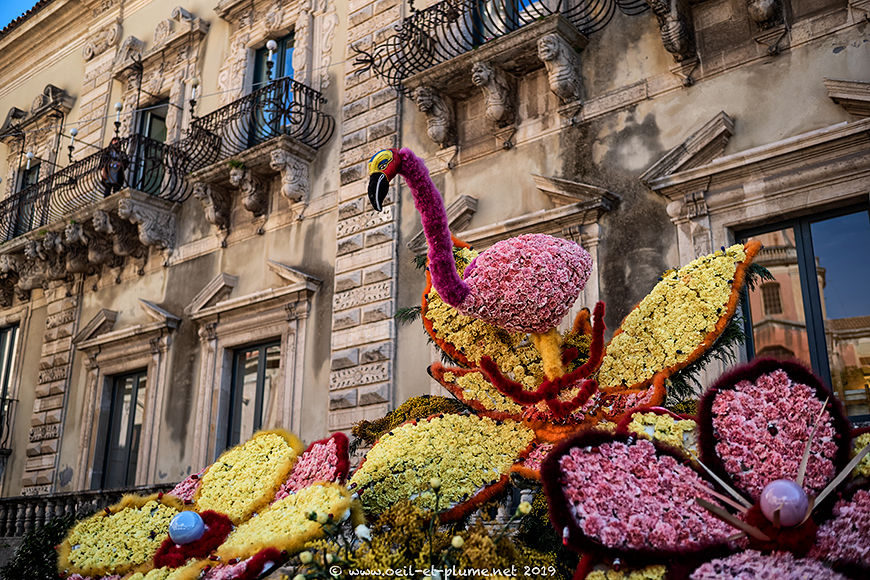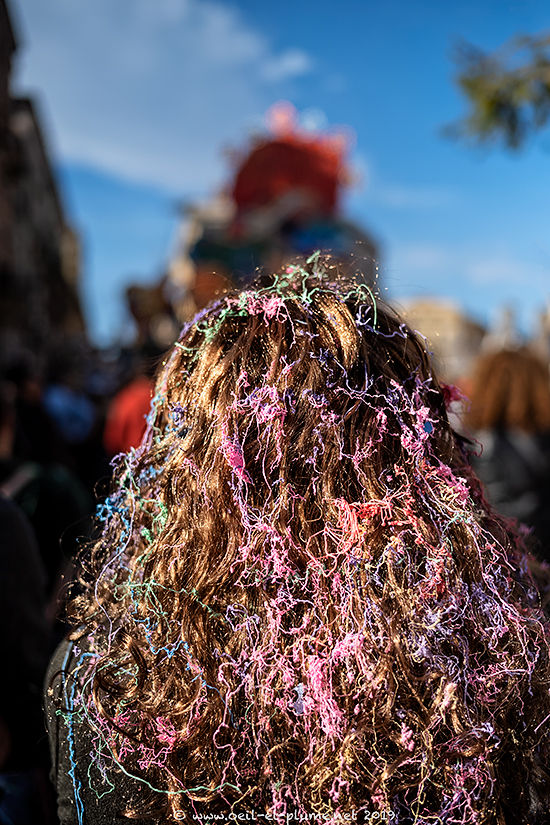 Amongst its most distinctive features, flower and paper-mache allegorical floats parade through the town's Baroque center on various occasions until Shrove Tuesday.
Led by steers, the biggest floats constitute very elaborated pieces of technological engineering supporting the vibrant creativity of their genitors. They are built by large multi-functional teams working on week-ends and evenings during several months. The outcome of their collective and relentless work is quite impressive.
Papier-mache floats are conceived along specific themes. Some of them are quite challenging to represent visually and phonically, such as the balance between Italian and European identity, urban violence, the legacy of the Mediterranean Sea or the future of Amazonia's ecosystems.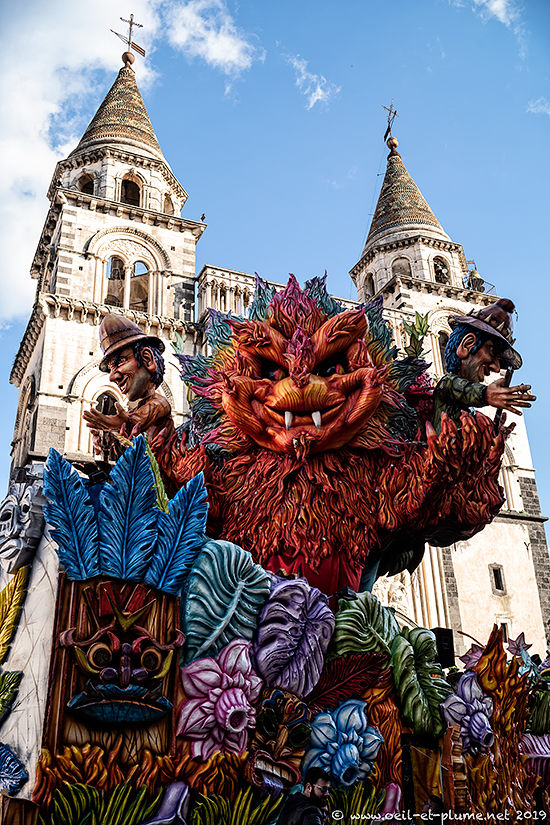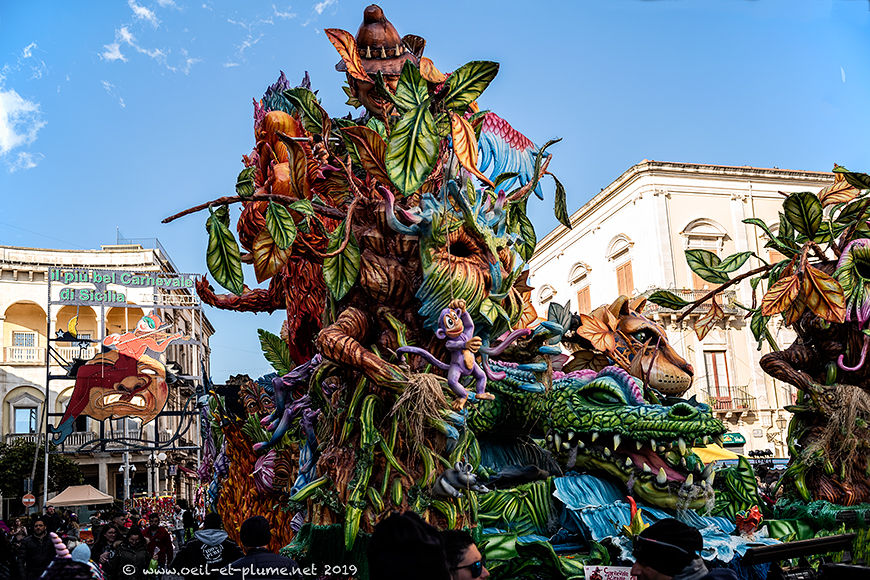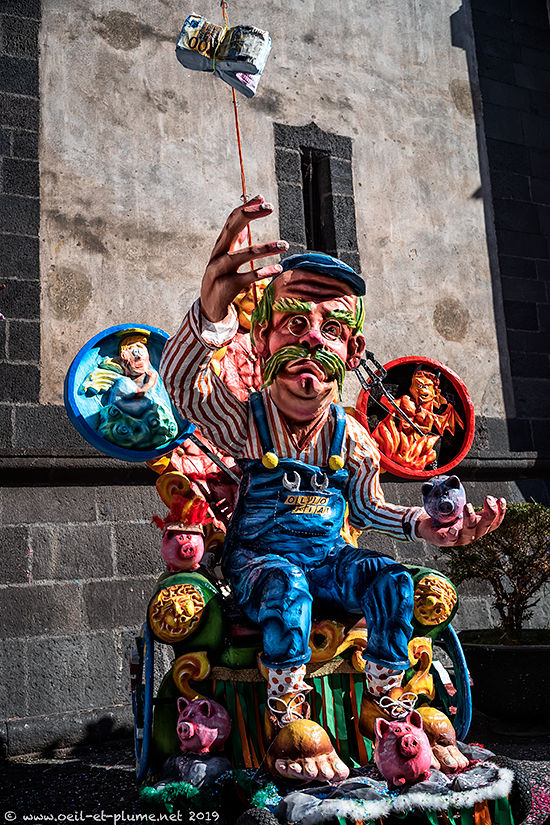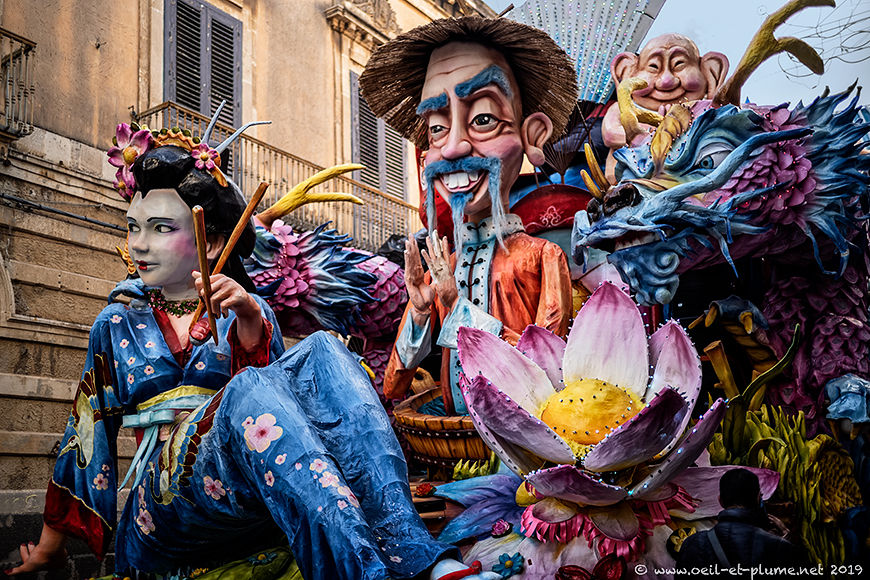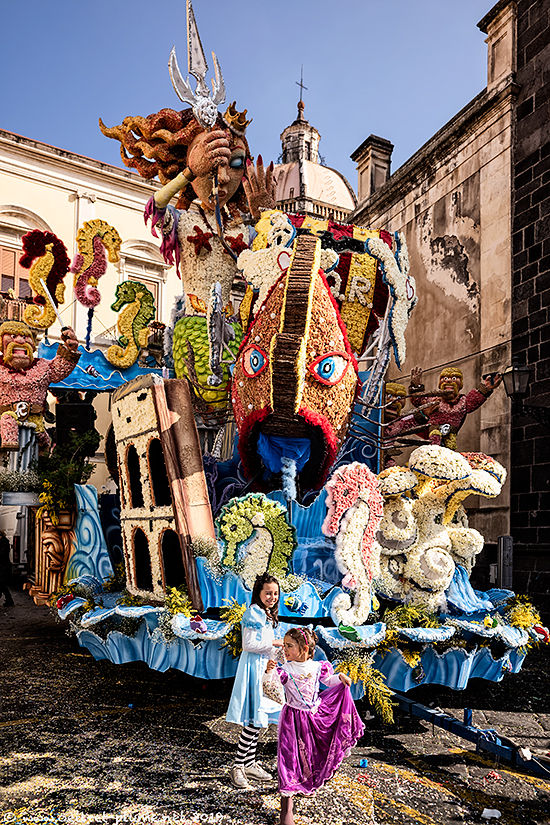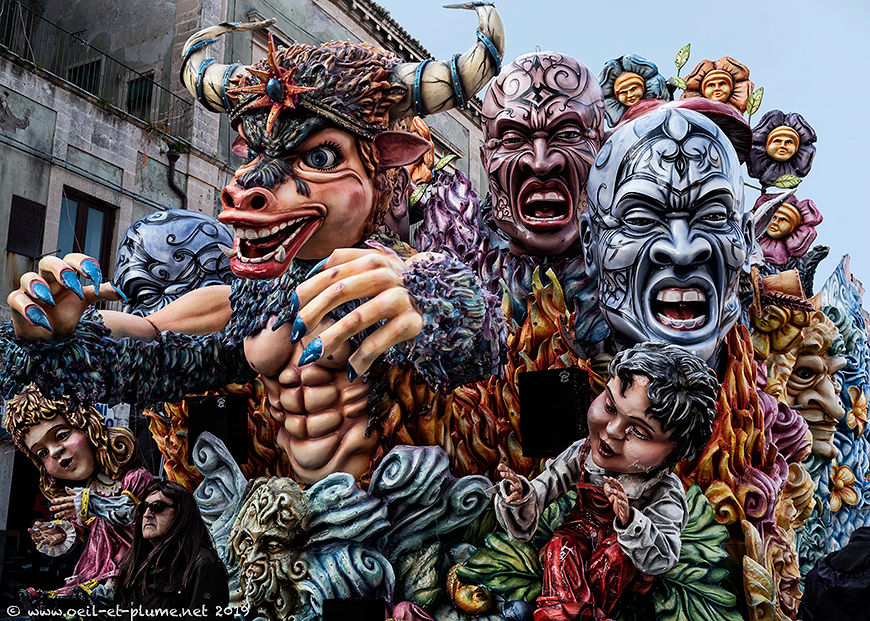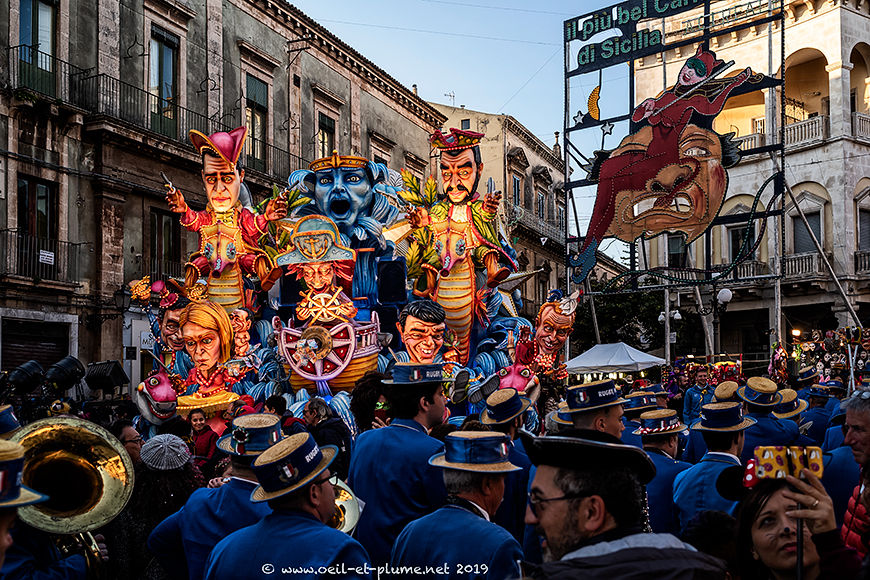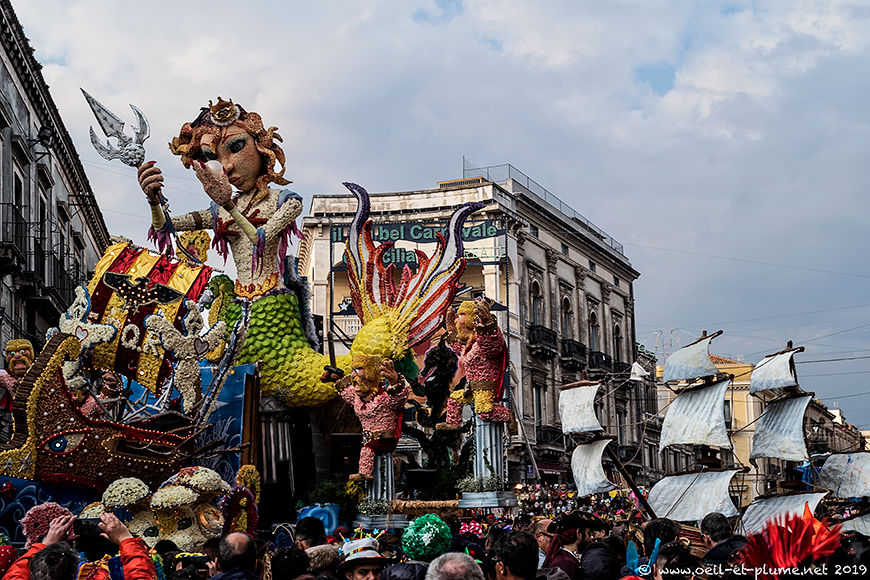 Everybody's Carnival
Like everywhere in the world, Acireale Carnival is primarily a children's festival. The legendary confettis still constitute the bedrock of their joyful interaction, completed by the more recent spaghetti-like colour sprays.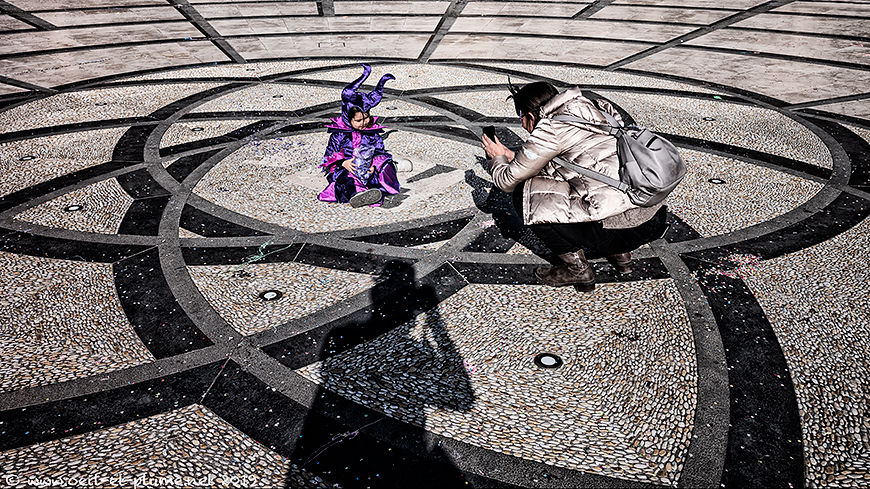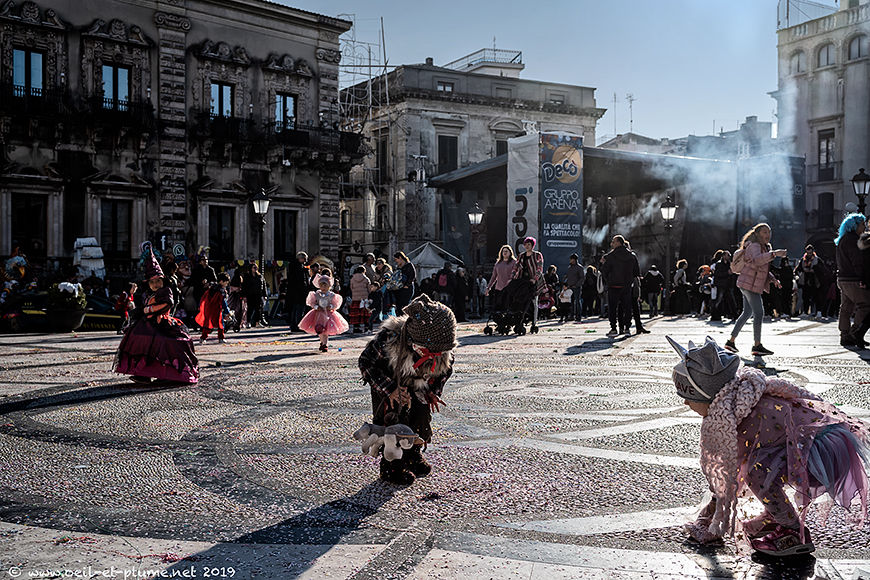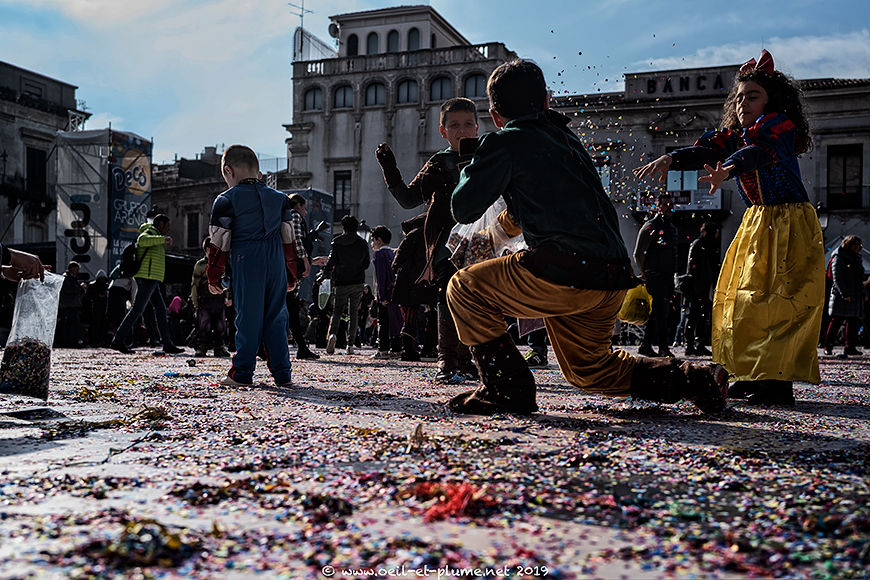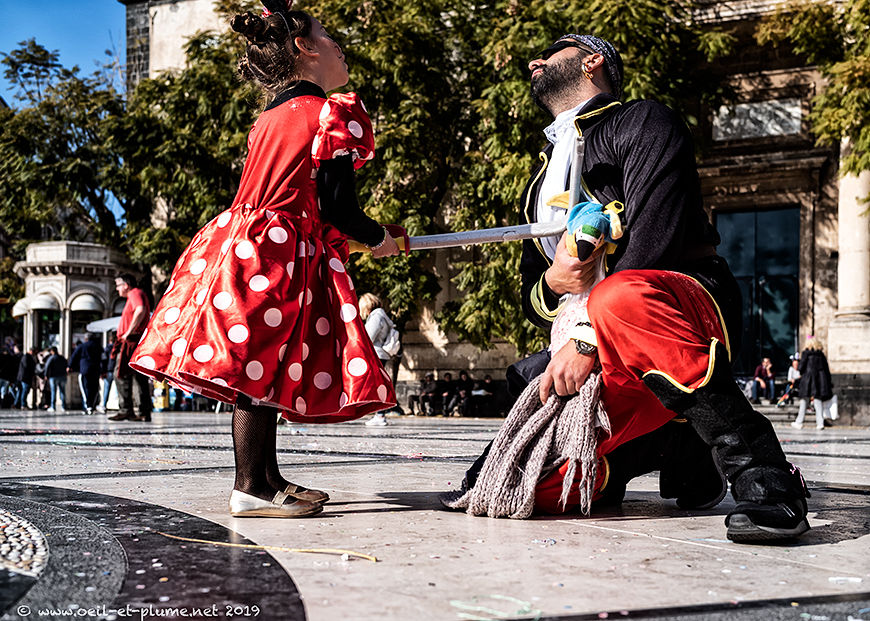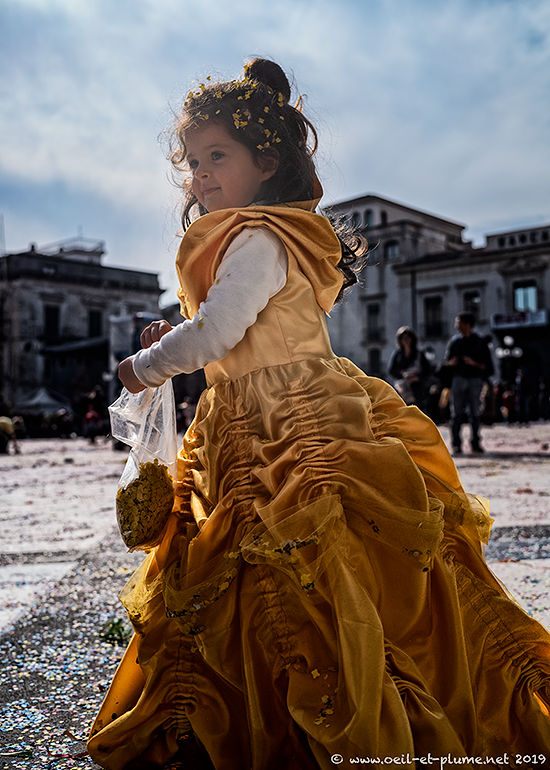 During Carnival periods, teenagers or adults do not behave very differently from younger generations, in fact. Mischief and pranks are common across ages, hence the saying "a Carnevale ogni scherzo vale" (anything goes at Carnevale).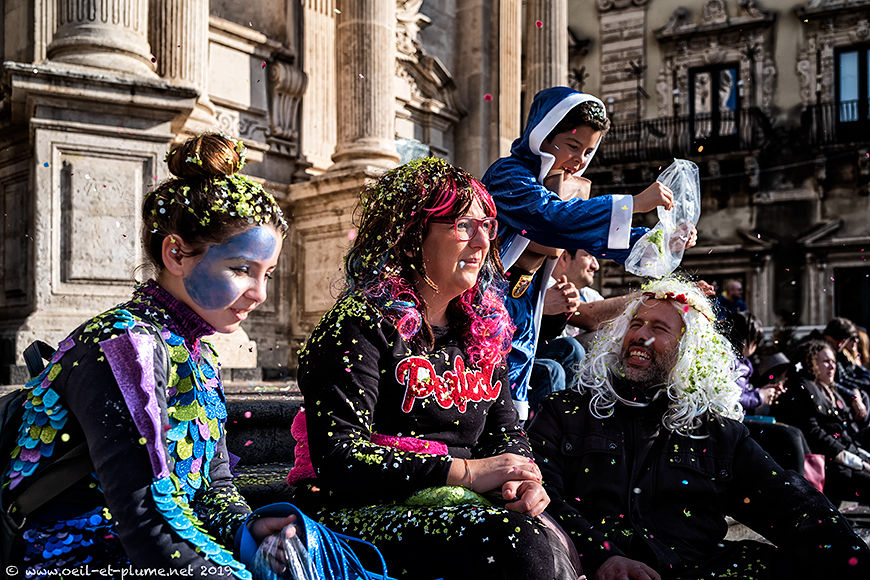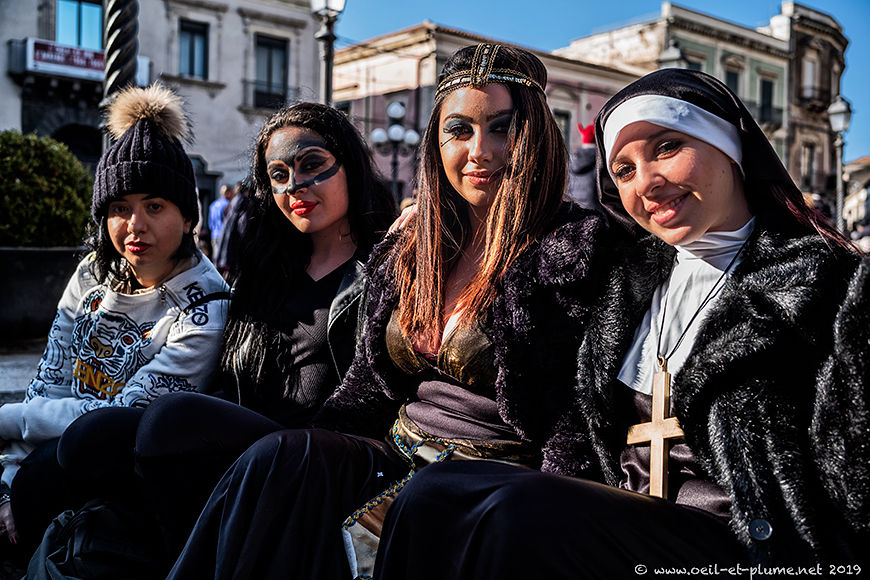 I have loved tracking individuals, couples or families dressed in their Carnival attires, proud of their fancy and unique look and happy to melt into the colourful crowds.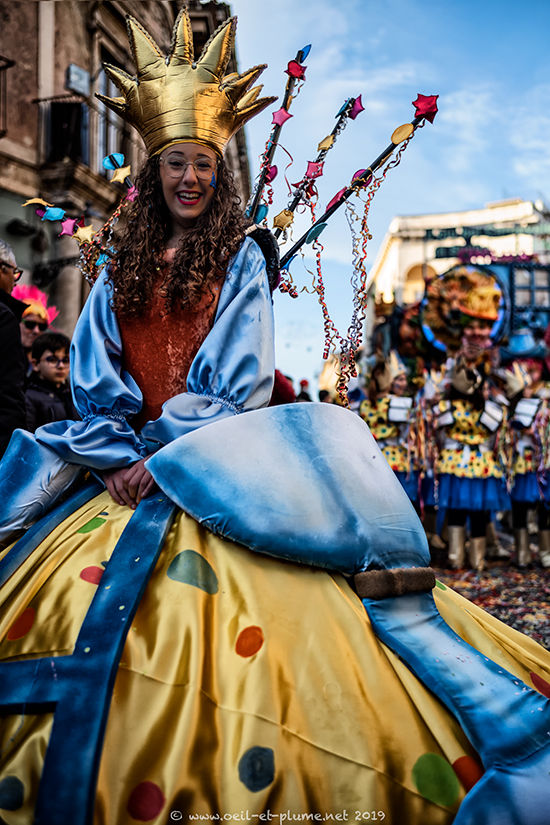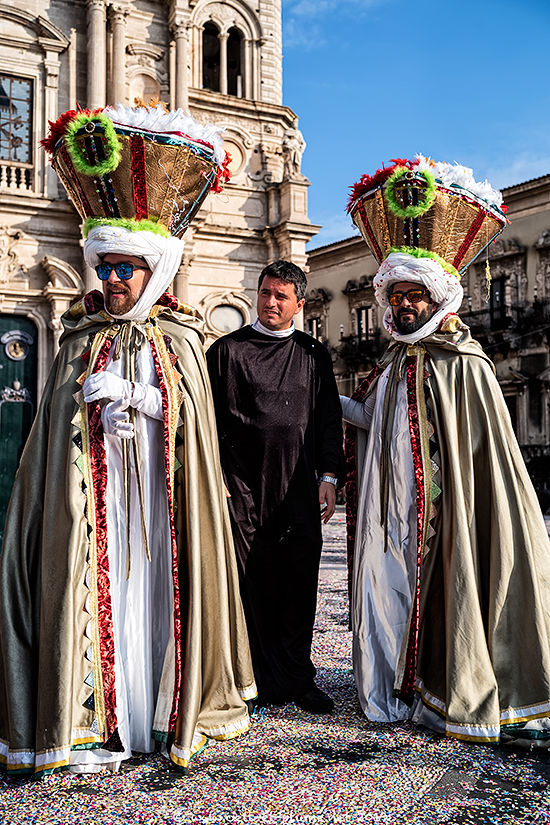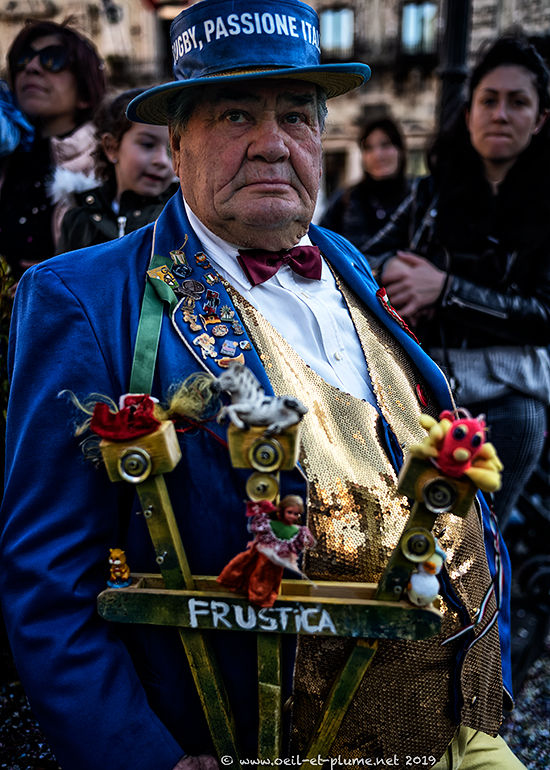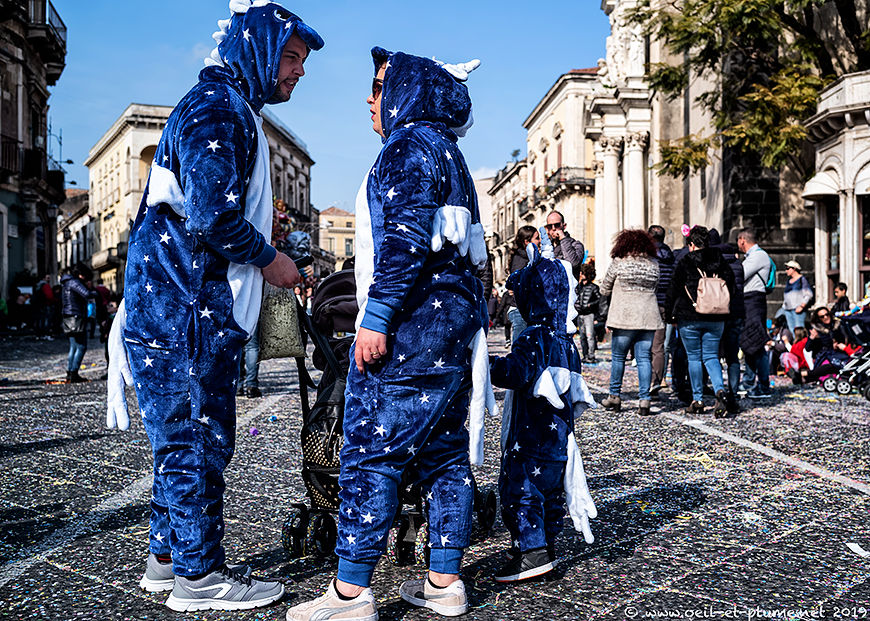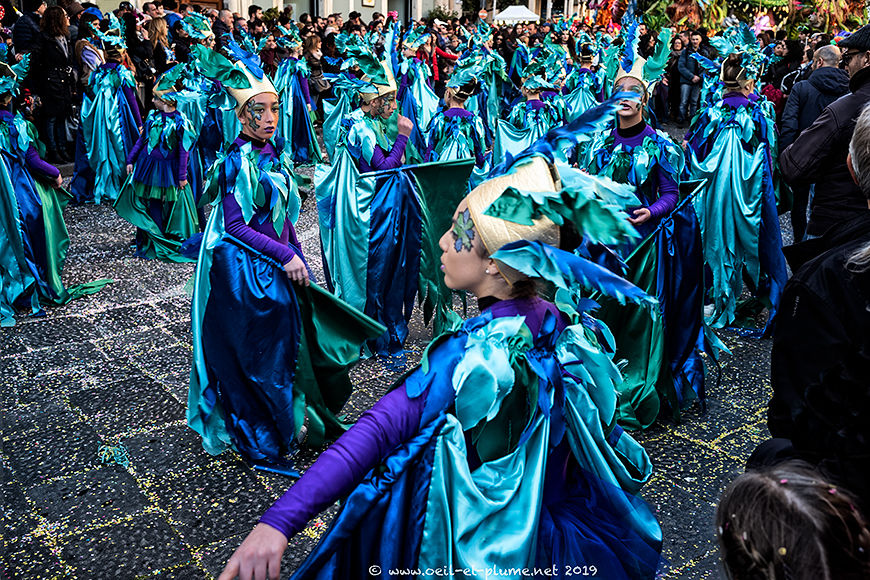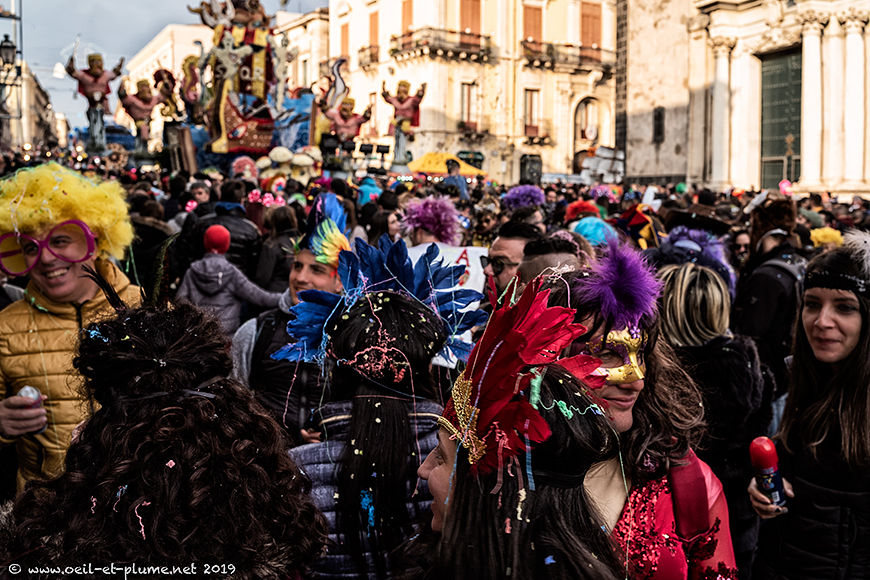 Again, my camera hunts less prominent pieces of Carnival features, which are equally lovely to my taste. I wish I would have come across such fantasy in my own Carnival attires.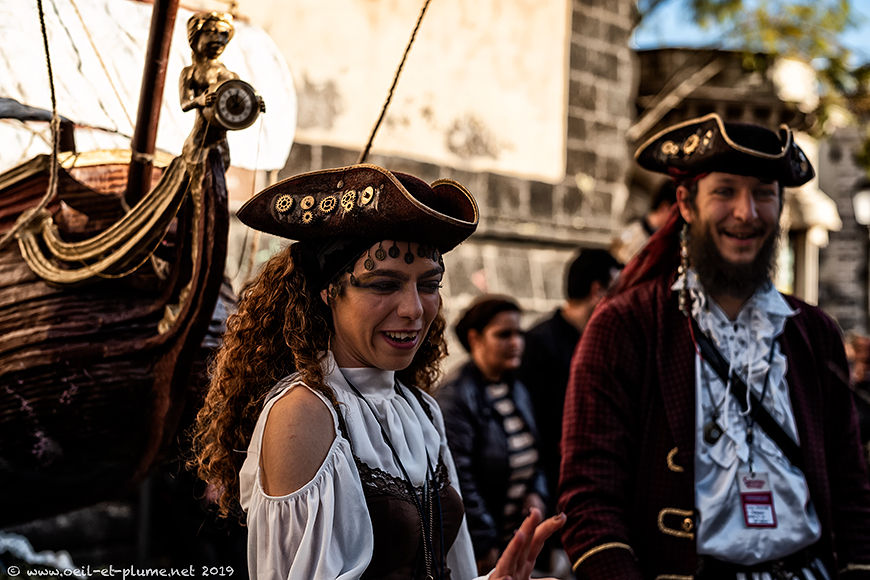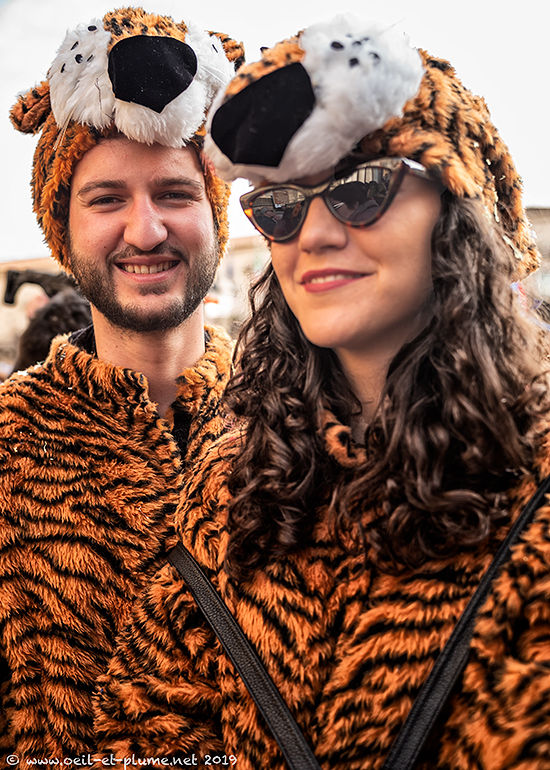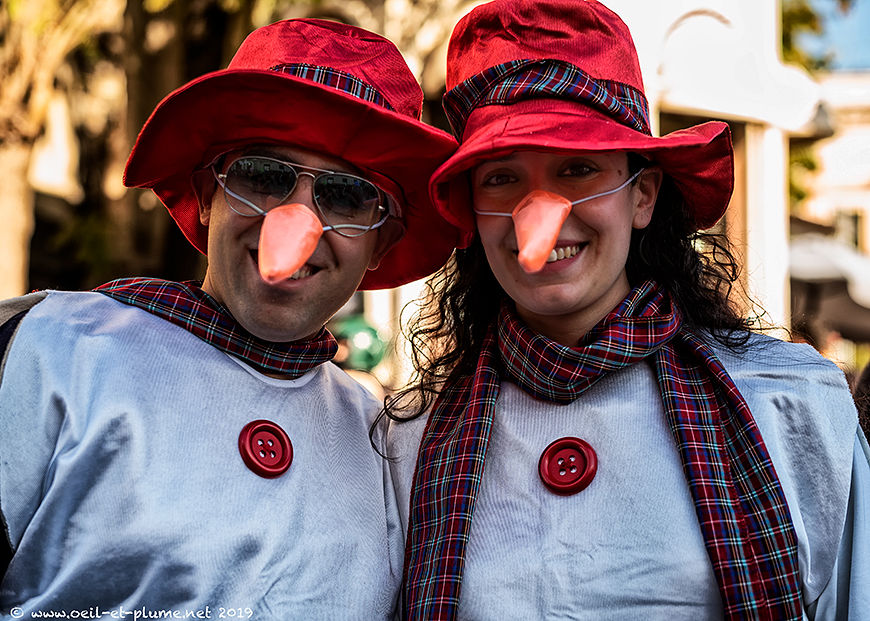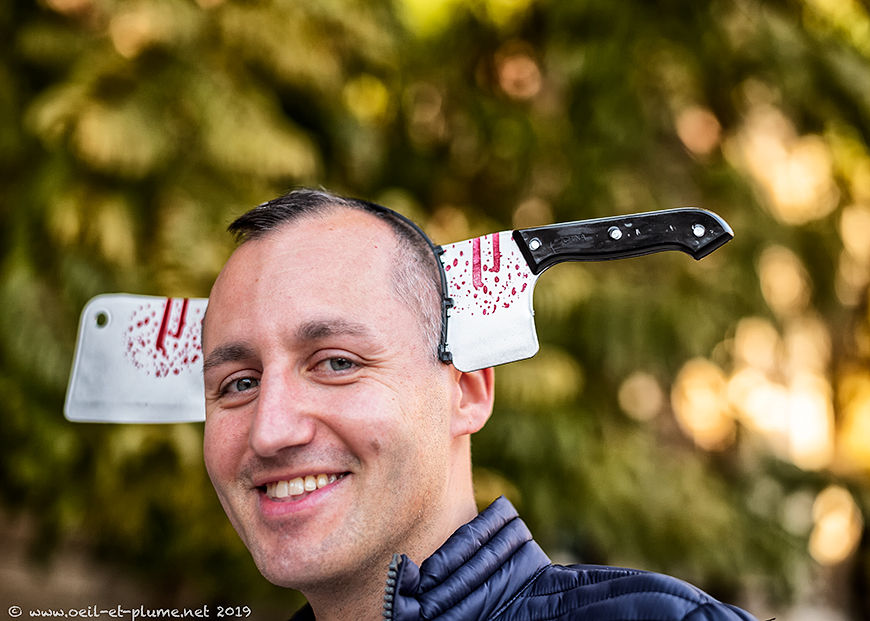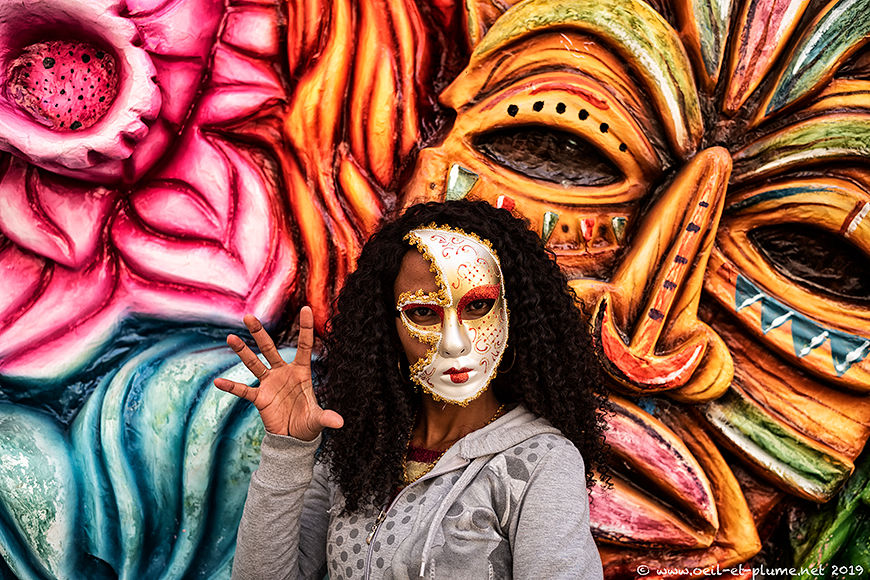 Terrific Carnival in Acireale indeed.
Cheers,