Having left Sidemen, we settled down for a while in Uluwatu, located in the southern tip of the Bukit Peninsula in Bali. My previous post presents the Uluwatu Temple, also known as the Monkey Temple.
Uluwatu shore
The Indian Ocean is fascinating. Even the much-revered Uluwatu Temple chose to settle on the cliff edge overlooking its waters to better enjoy the seascape. All along the coast of the Bukit Peninsula, numerous places allow breath-taking bird views over the Ocean. Aqua waters slap tirelessly against the volcanic rocks, splash with loads of white foam to settle gradually into a crystal blue. Eco-tourism proposes us living in transparent bubbles on the shore in a bid to ensure both enhanced ecological sustainability and personal happiness.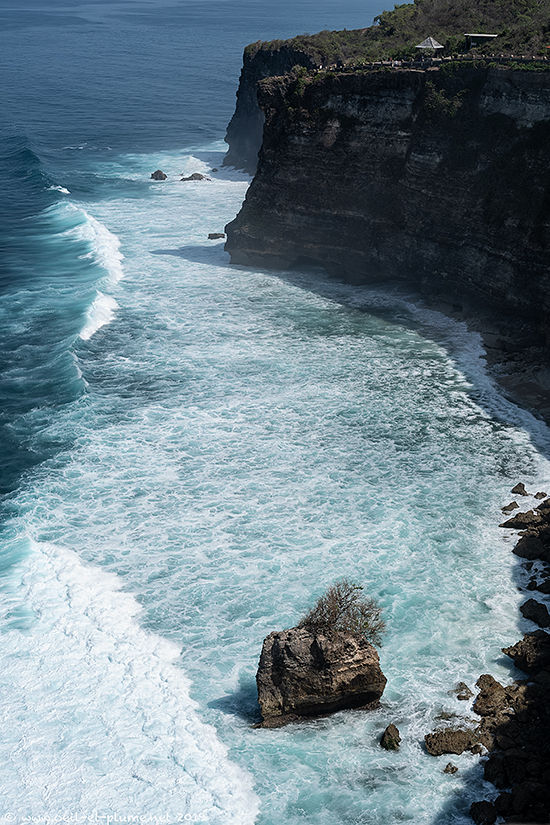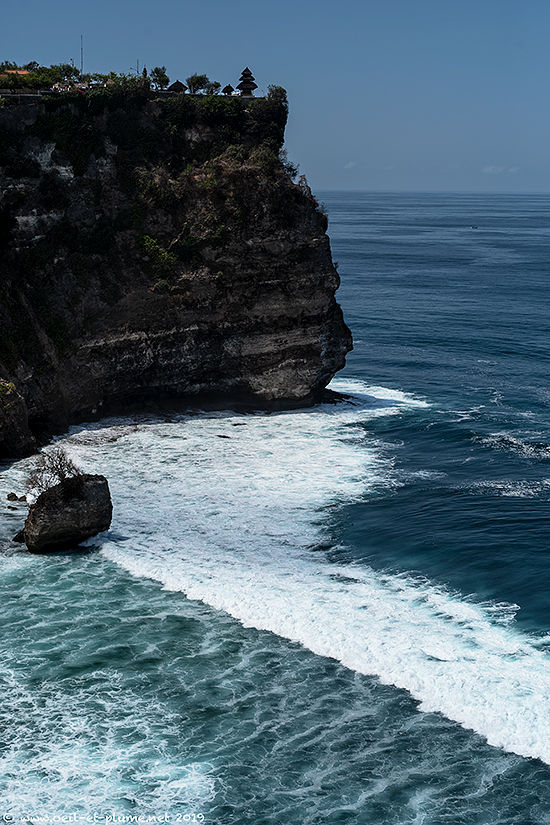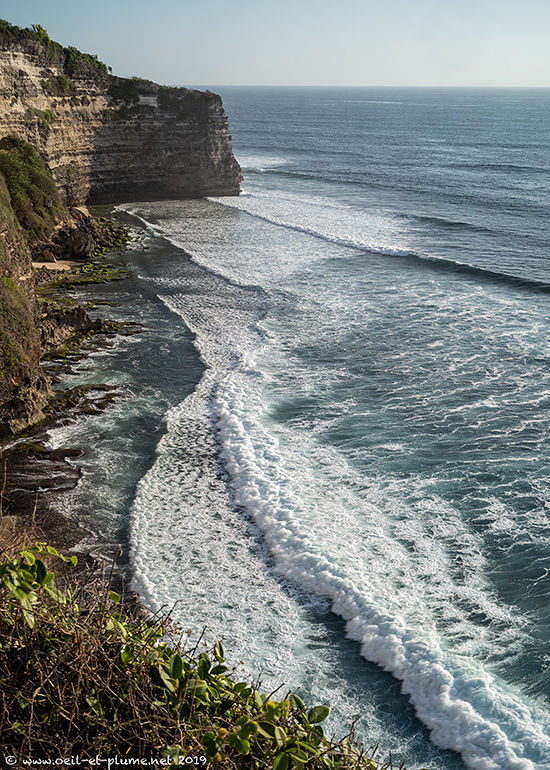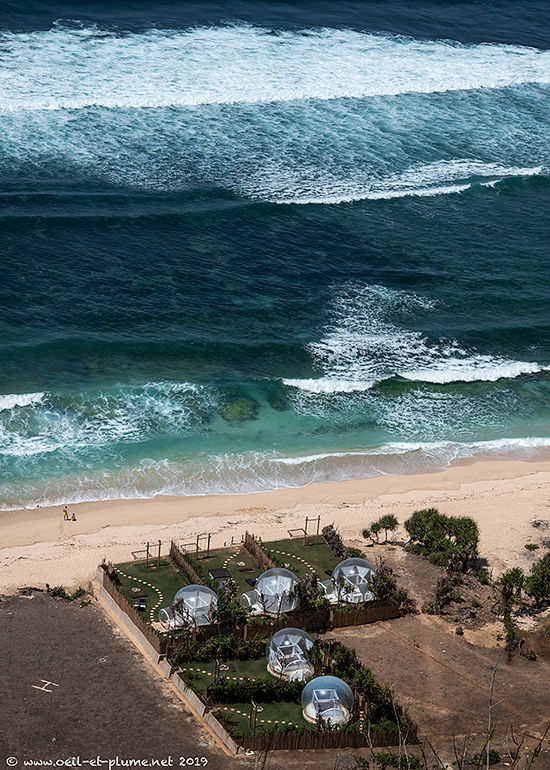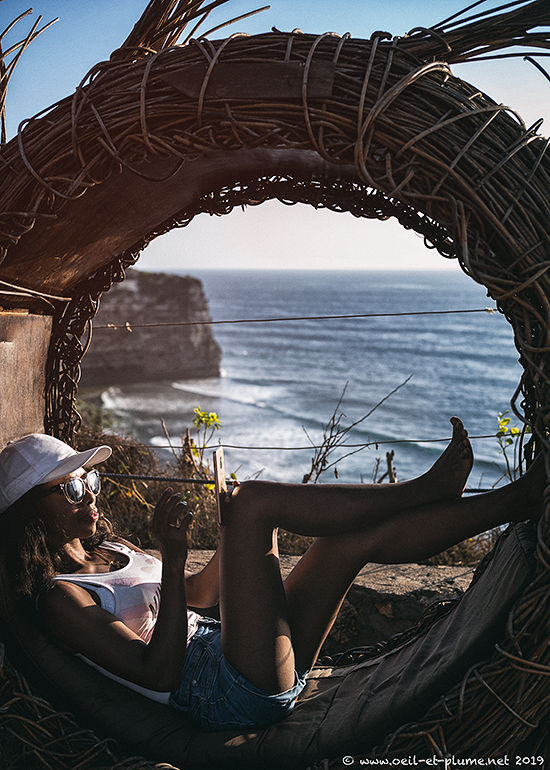 Surf and honeymoon mood
Uluwatu's waters are famous for their multiple breaks as well as their long and consistent waves, which makes the place one of the best surfing spots in the world. Surf in Uluwatu started modestly in the 1960s, to gain momentum following the release of the movie "Morning of the Earth"— filmed partially in Uluwatu. The film portrays surfers living in spiritual harmony with nature, making their own boards and homes as they travelled in search of the perfect wave across Australia's northeast coast, Bali and Hawaii.
Since then, Uluwatu celebrates passionately surf culture. It is easy to understand why. Uluwatu rocks, shines, blazes and charms. Let's go down the cliff, see and enjoy.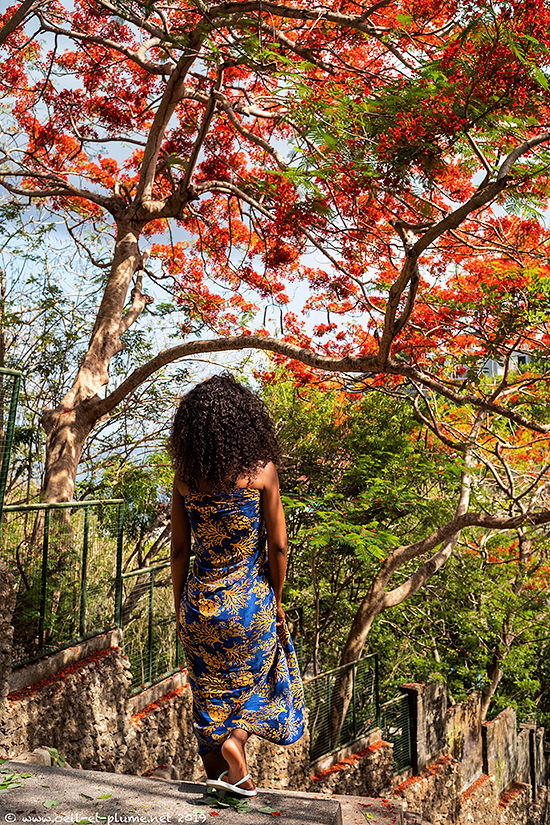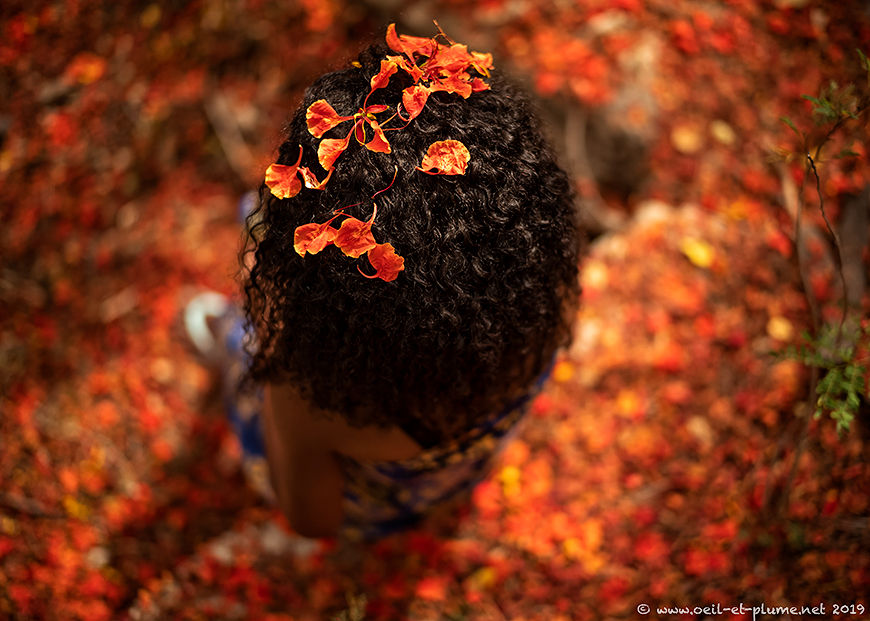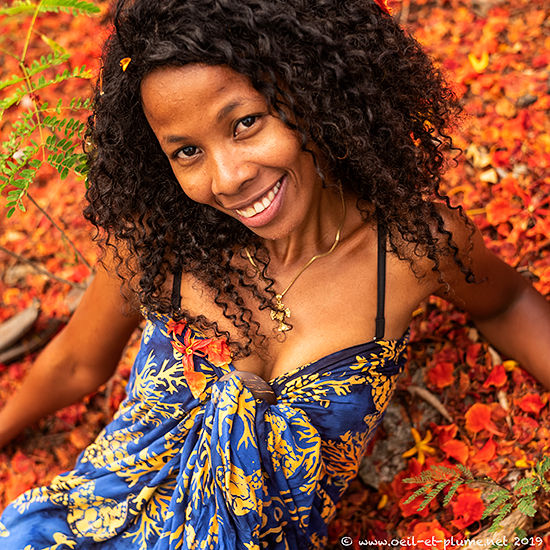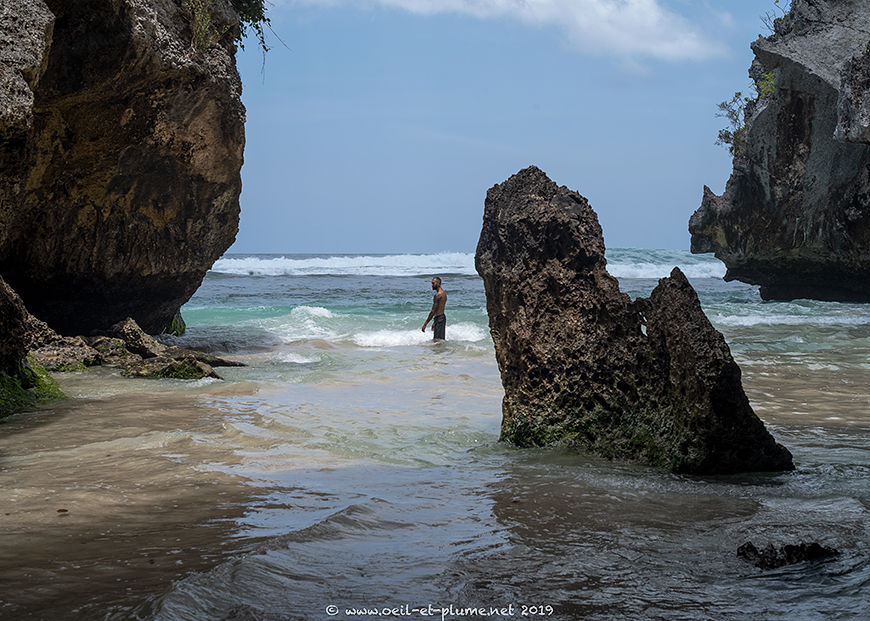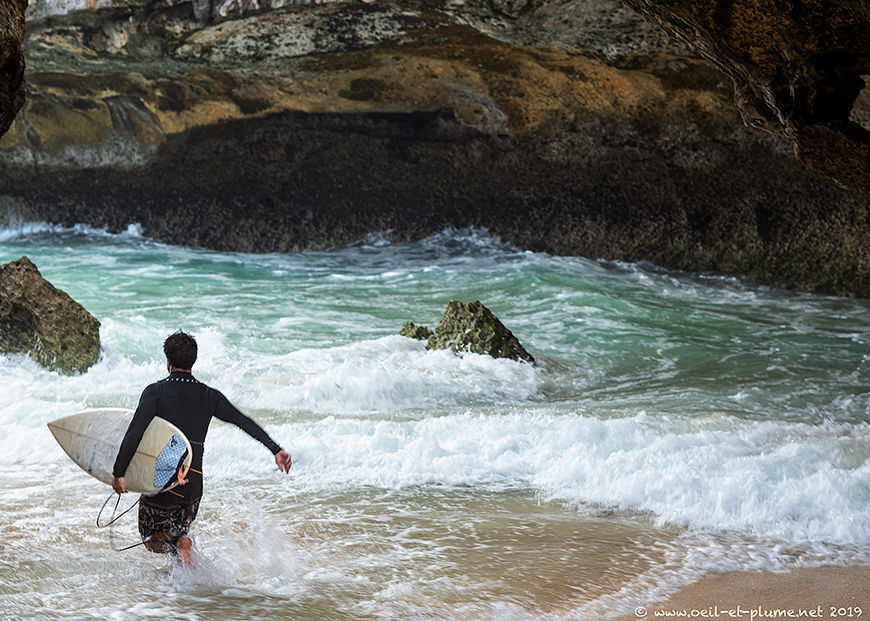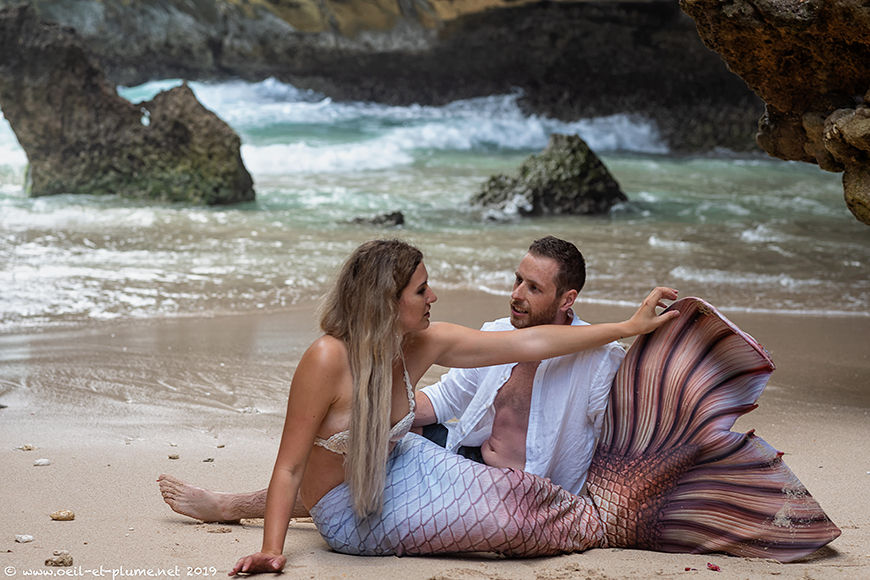 A balcony swimming pool to enjoy the Indian Ocean and the surfing episodes: a paradise on Earth where honeymoon mood is the only emotional stance possible.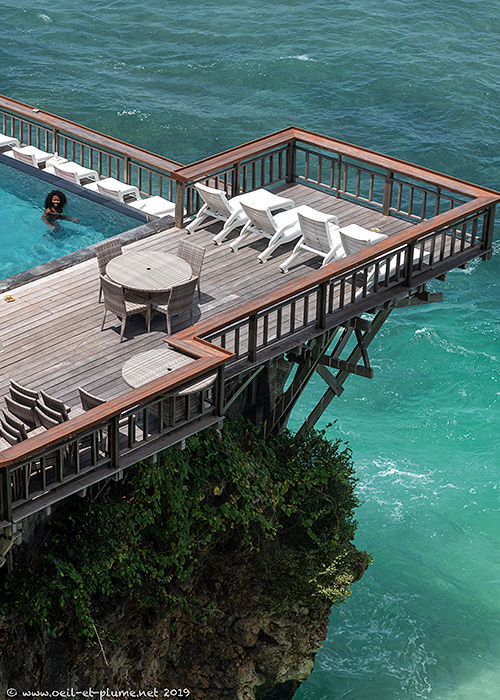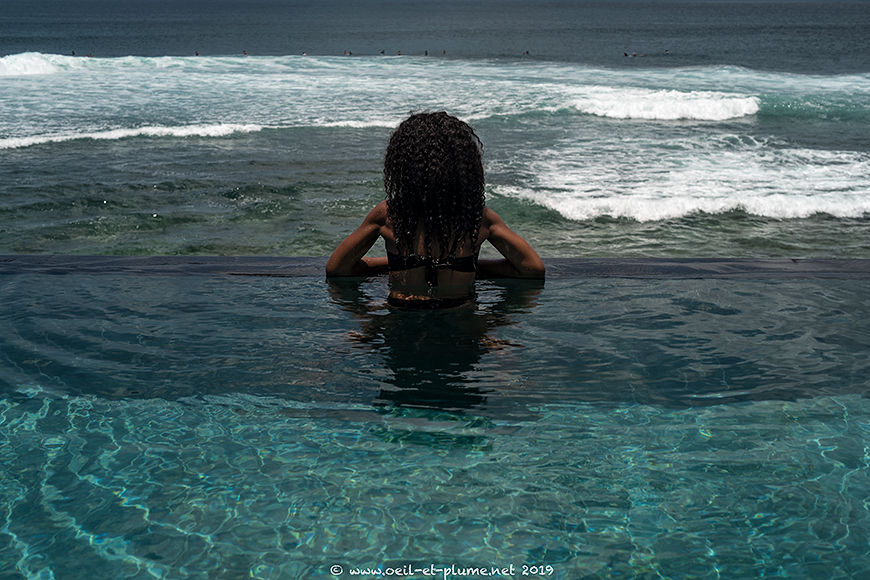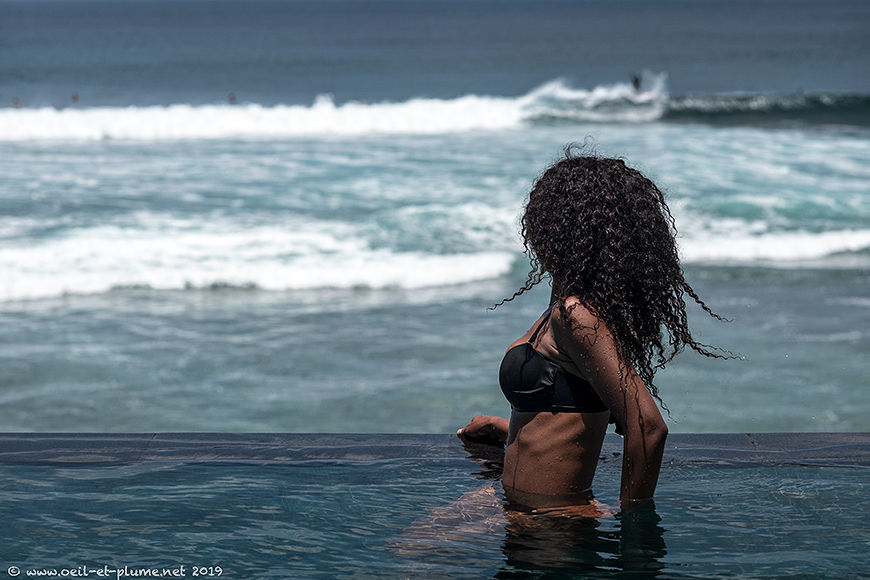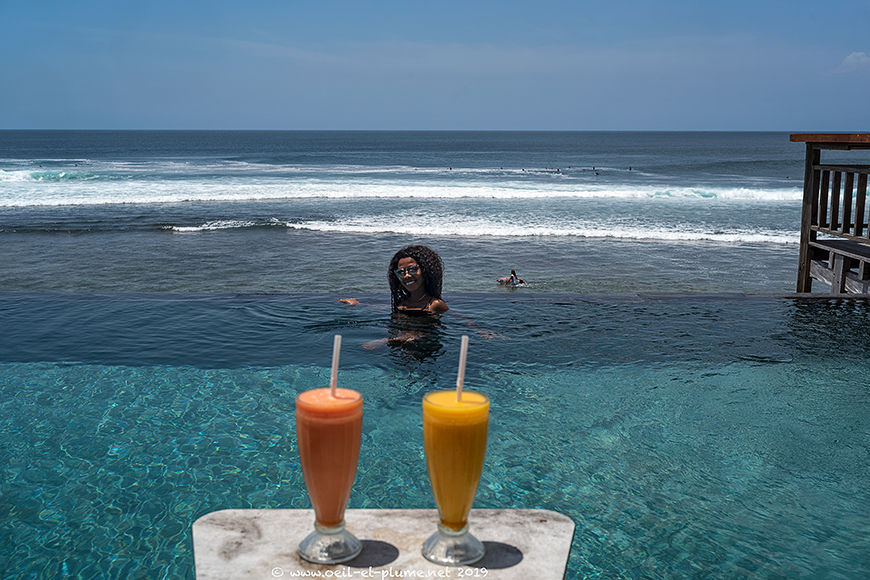 It is time for us to leave, but not without a last close contact with the Indian Ocean. On the shore, the mighty rocks and the potholes carved out by the water are home to numerous sea water species. Being none of them, we leave just ahead of the rising tide.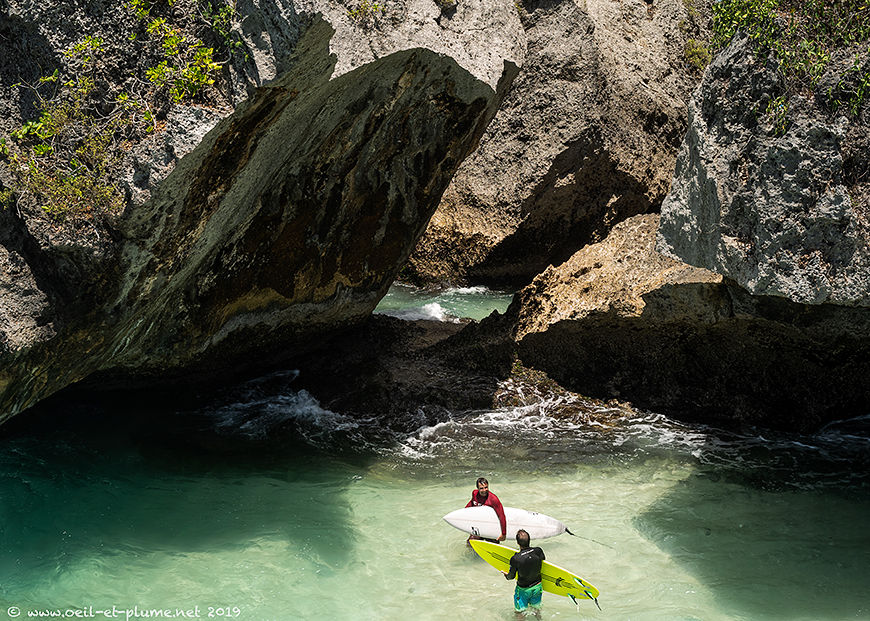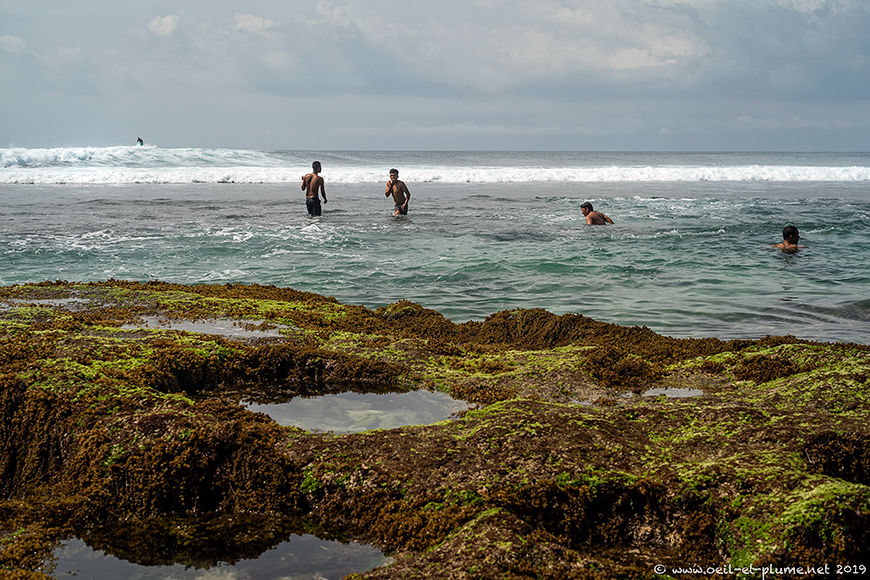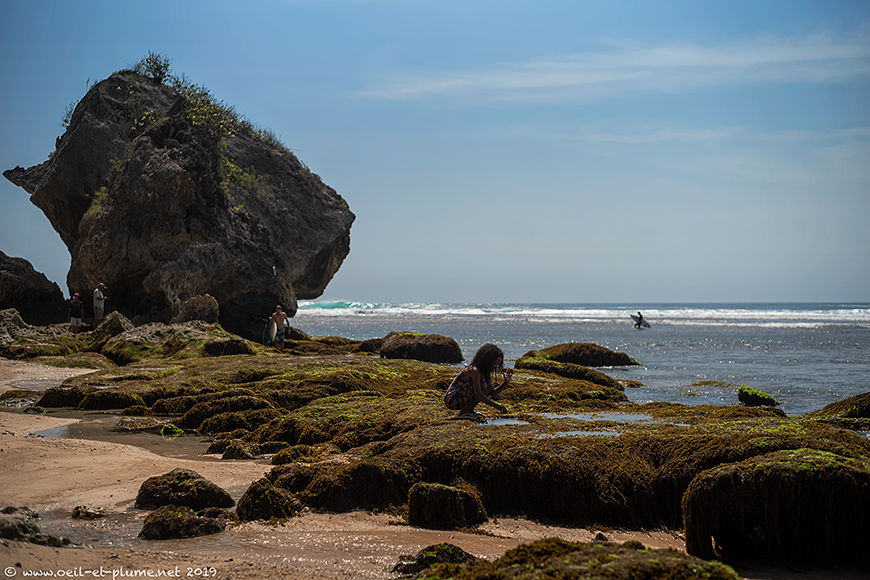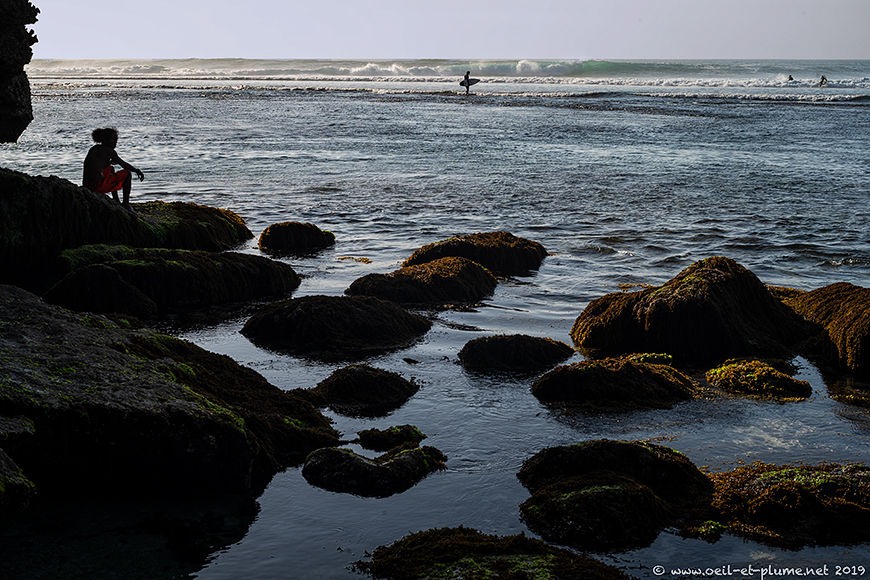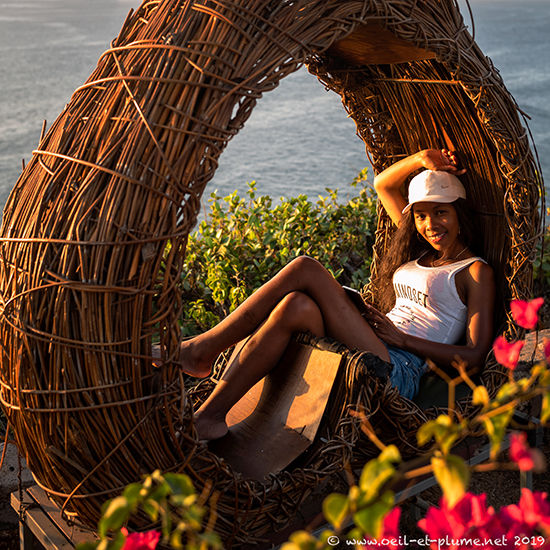 Great Balinese stay.
Cheers,