A winter day in Yerevan. A cold and grey January day, owing to a freezing fog topping the the geographical basin that hosts the Armenian capital. Never mind, the snow-capped cityscape displays interesting visuals.
Limestone Cascade
A stroll downtown leads me to Yerevan's Cascade. The giant limestone stairway connects the historical centre with a green area in the northern heights of the city. Its conception followed a broken path of successive ambitious architectural projects of which none materialise fully to date. It remains that the site has become a key feature of Yerevan's contemporary cultural and social life. It attraction owes much to the Cafesjian Center for the Arts, named after the benefactor who helped renovating the site in the early 2000's.
The Cascade overlooks the Ararat plain with the twin Little Ararat and Greater Ararat mountains in the background. The twin Mounts Ararat are well visible from the Cascade in a clear day. According to biblical references, the Greater Ararat would be the resting place of Noah's Ark. It is a sacred mountain and a national symbol for Armenians despite the fact that the Mount Ararat is located in present-day Turkey.
The Cascade's architectural project celebrates Armenian historical and cultural heritage. Its monumental proportions exhale a fragrance of Soviet era too. The unfinished blueprint recalls the challenges of an old nation with a turbulent history.
My visual compositions below aim to capture and interpret the interaction between art or architecture and natural elements such as snow, frost and dull light. Black-and-white rendition best suits the creative purpose. Those man-made pieces of art definitely don't look as usual, owing to Nature's creativity. Settling all accounts, Mother Earth recalls us also that the trees that she created often represent the most exquisite pieces of street art.
Enjoy the visual stroll.
---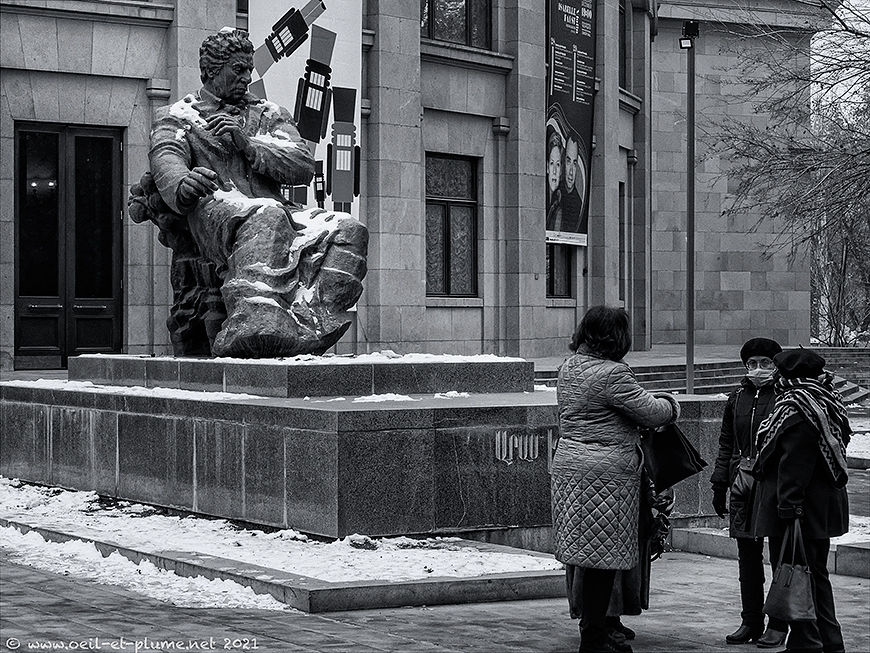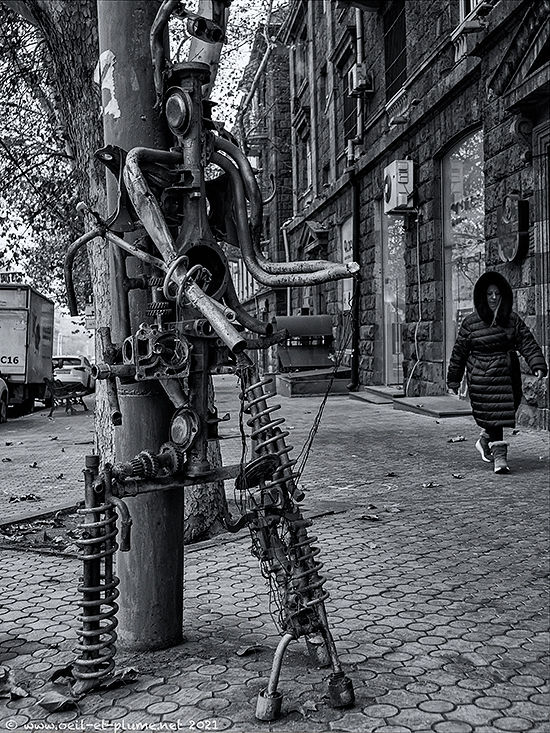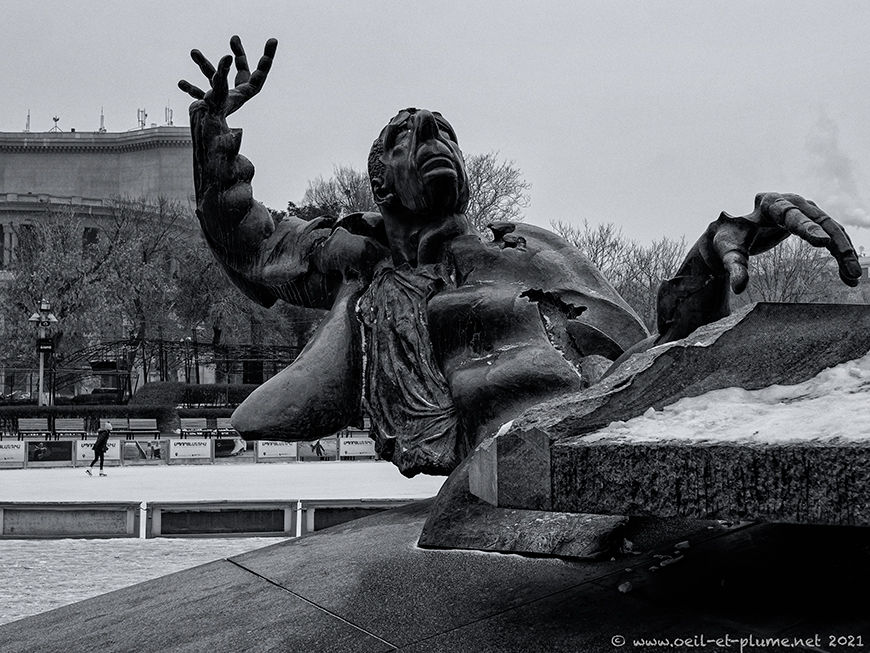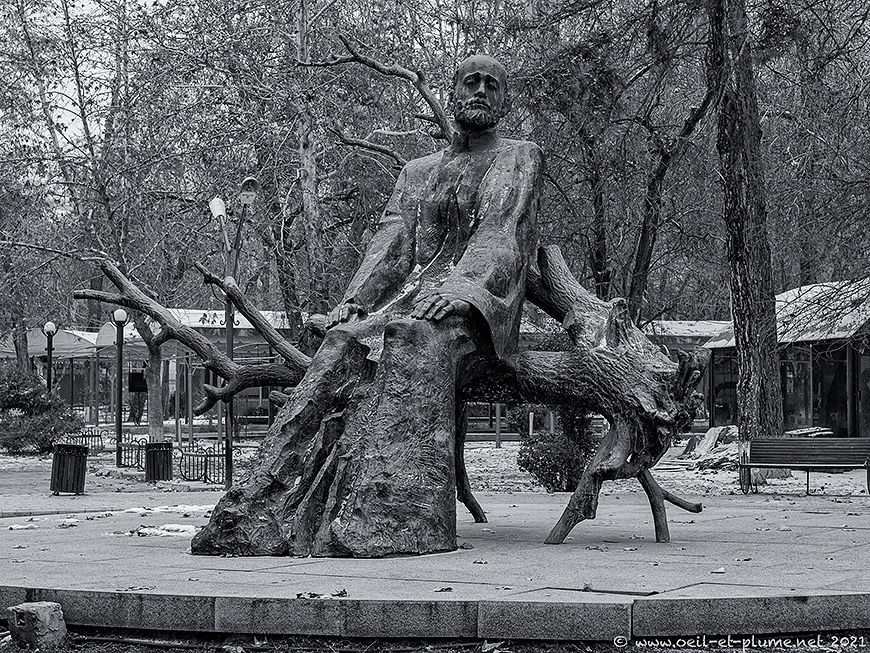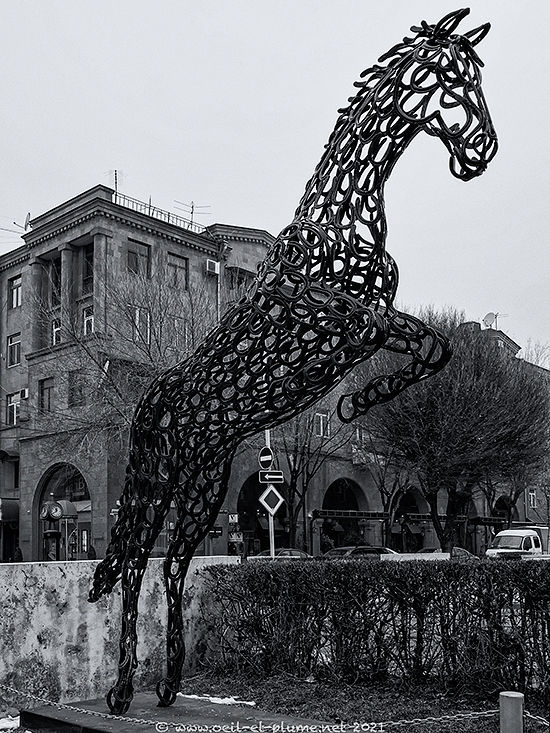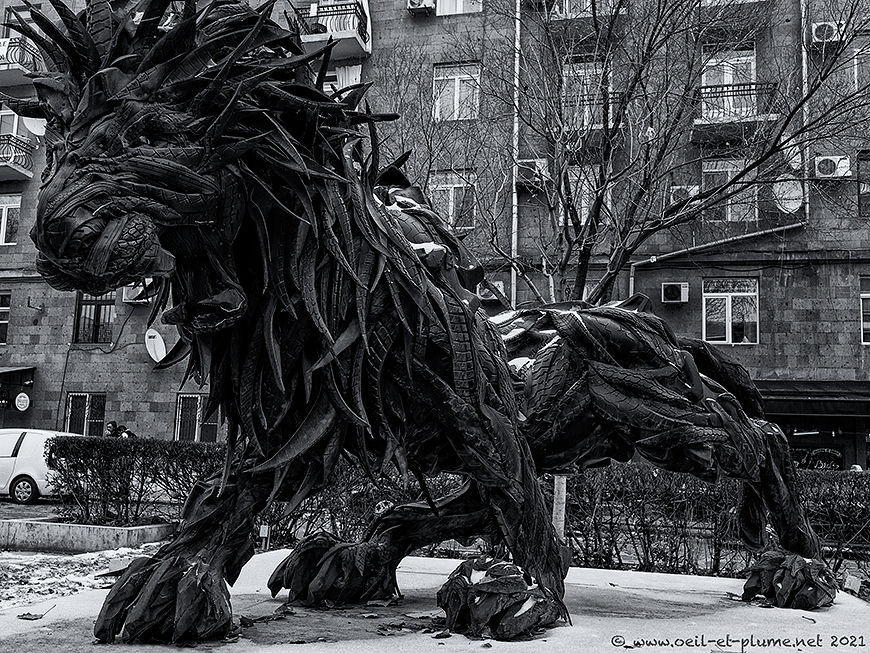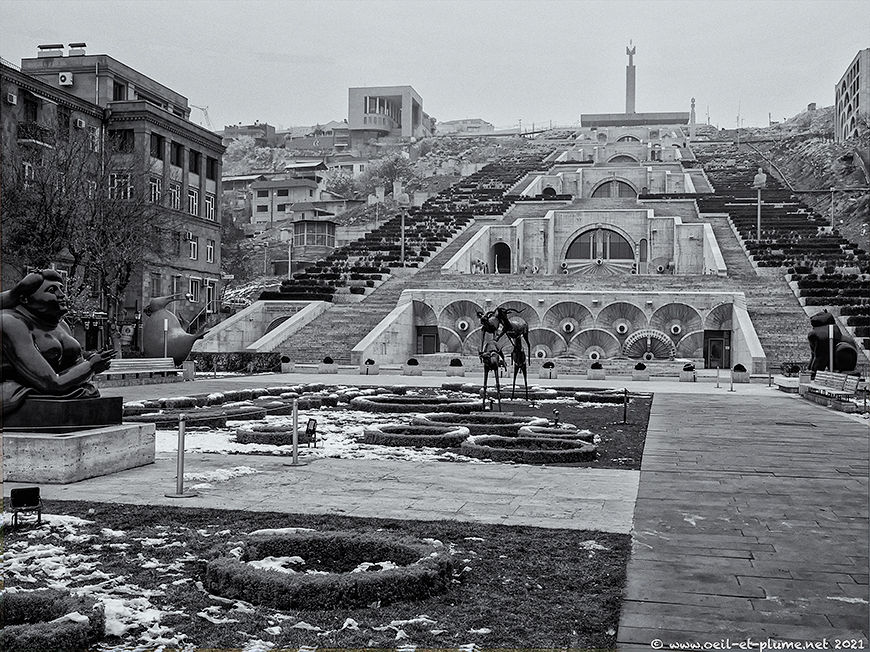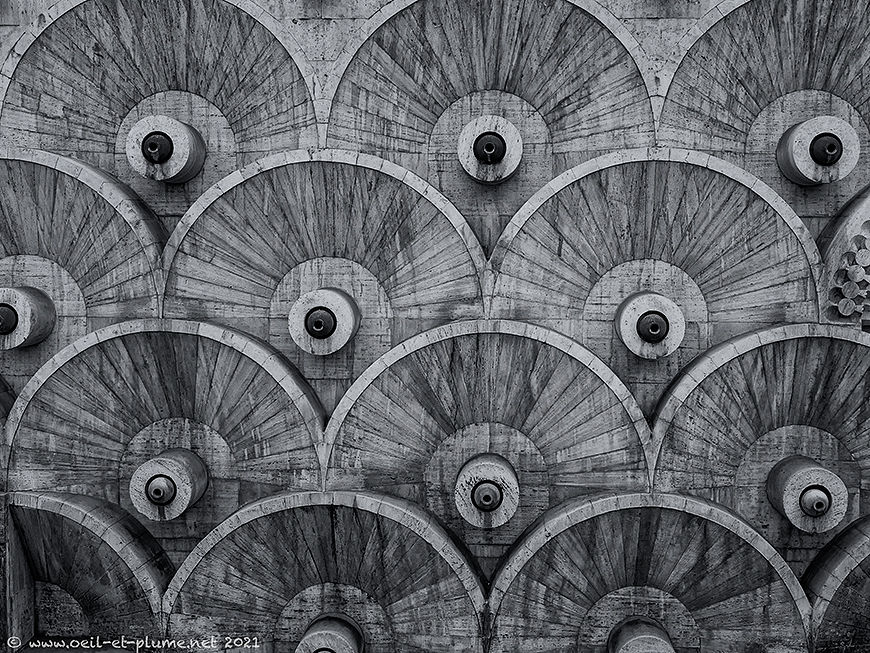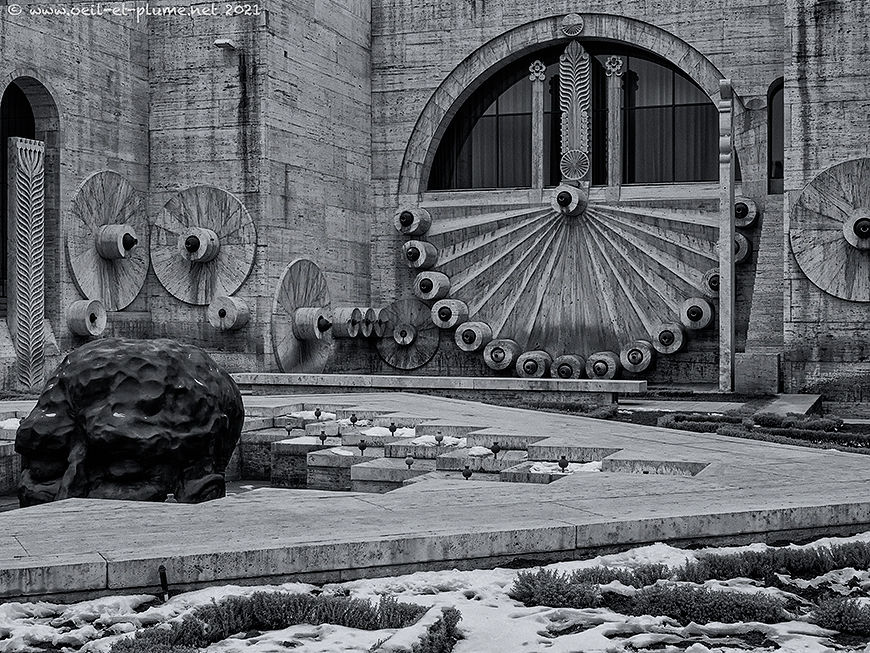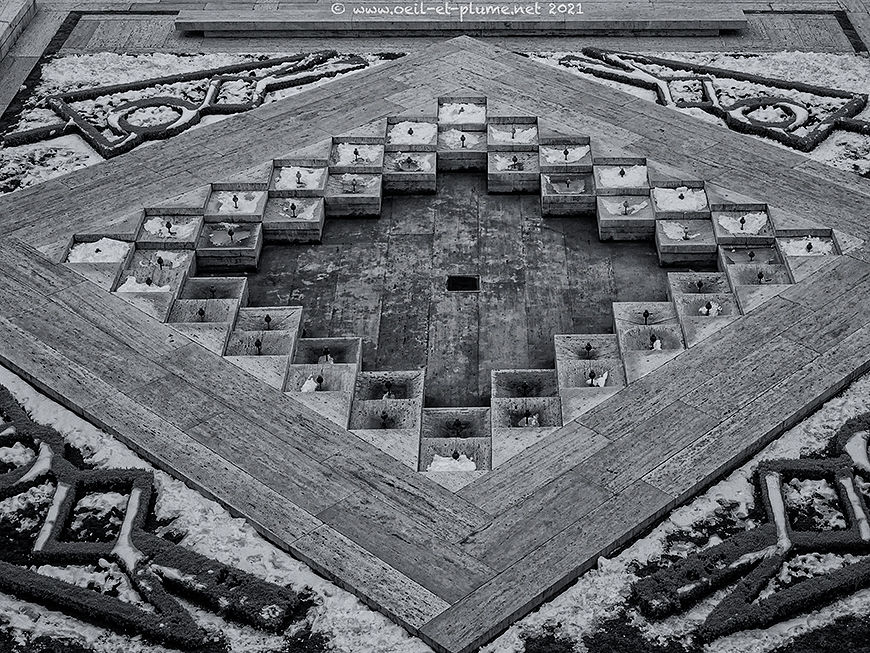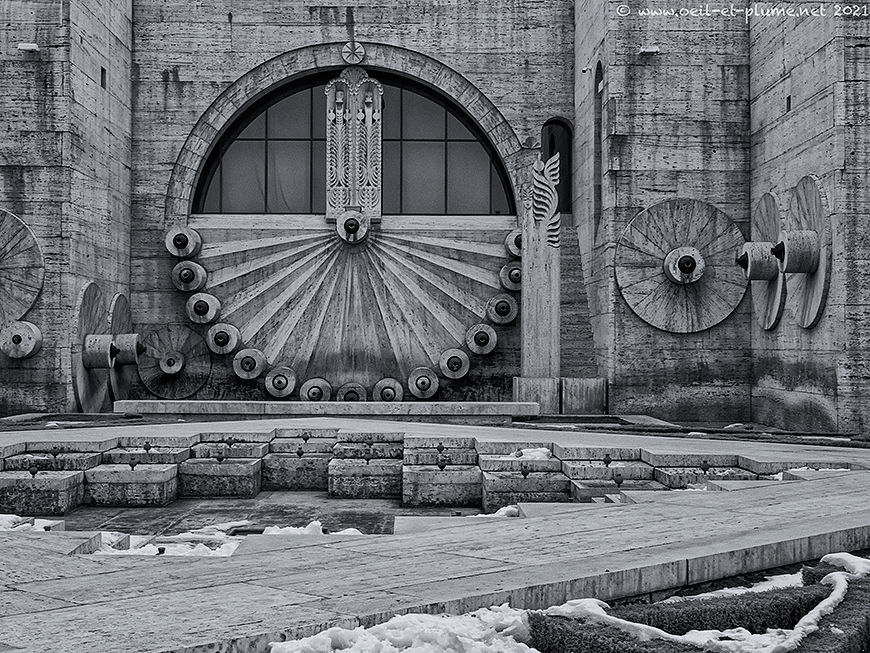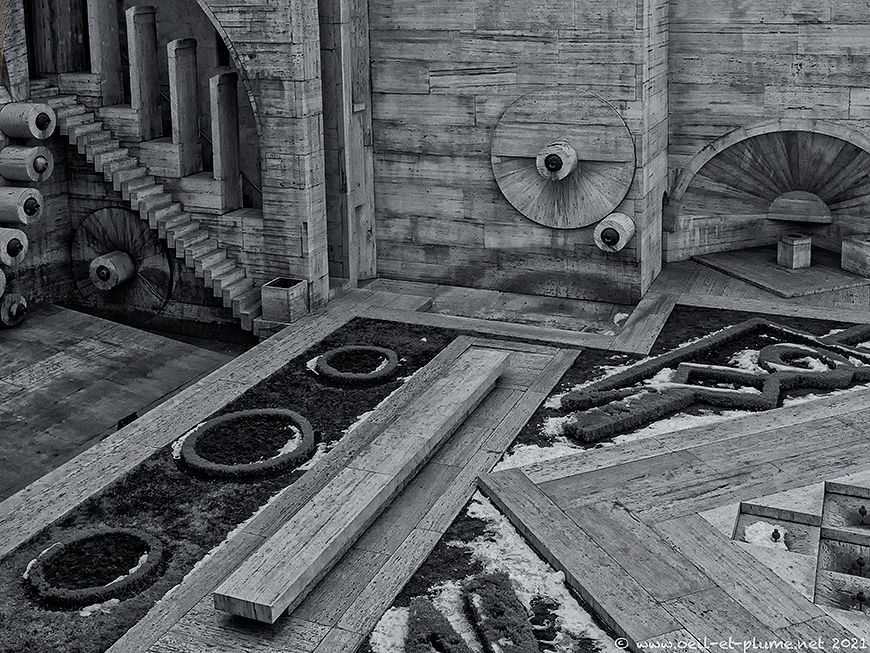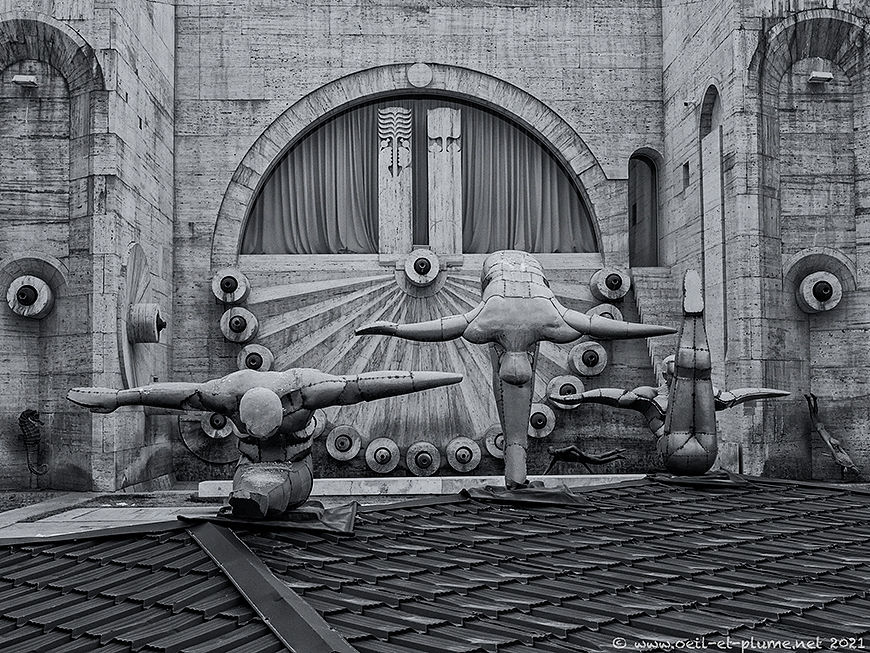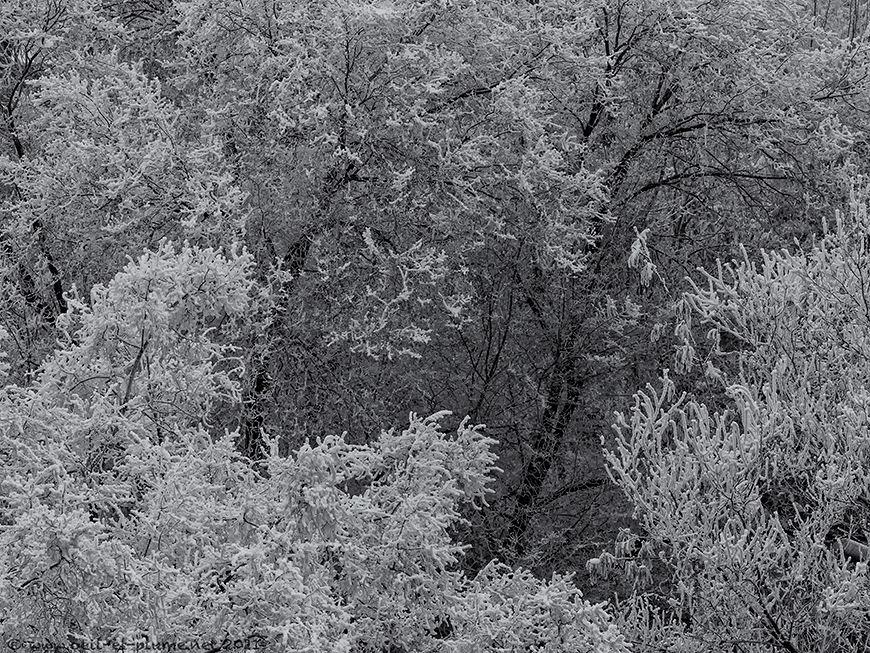 ---
Cheers,