Water is everywhere in Madeira.

Surrounded by the Atlantic Ocean, the island and more widely the archipelago presents dramatic seascapes from high locations throughout its perimeter. Sea mingles with fresh water in natural pools carved out in the volcanic rocks of the coast. Inland, fresh water is more discrete but still everywhere. A dense network of levadas crisscrosses the volcanic landscape to channel water from the island's wet northwest to the dry southeast. The narrow aqueducts resemble much the small waterways (bisses) of my home Valais region in Switzerland.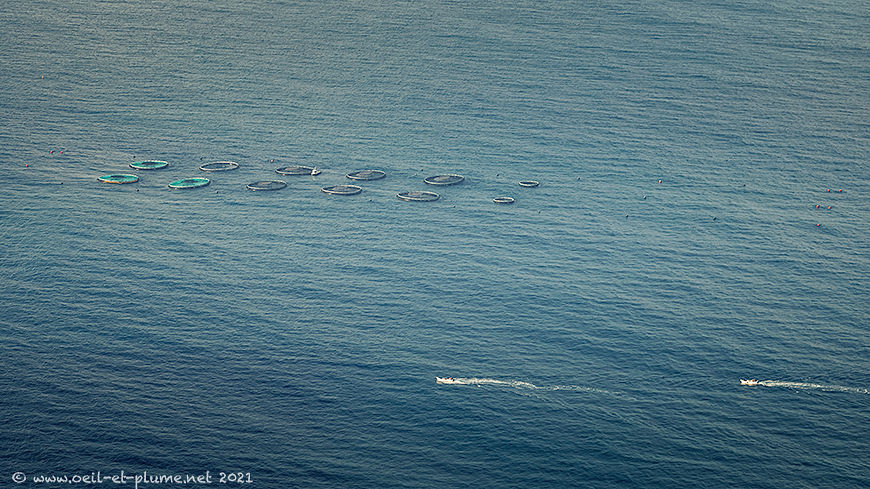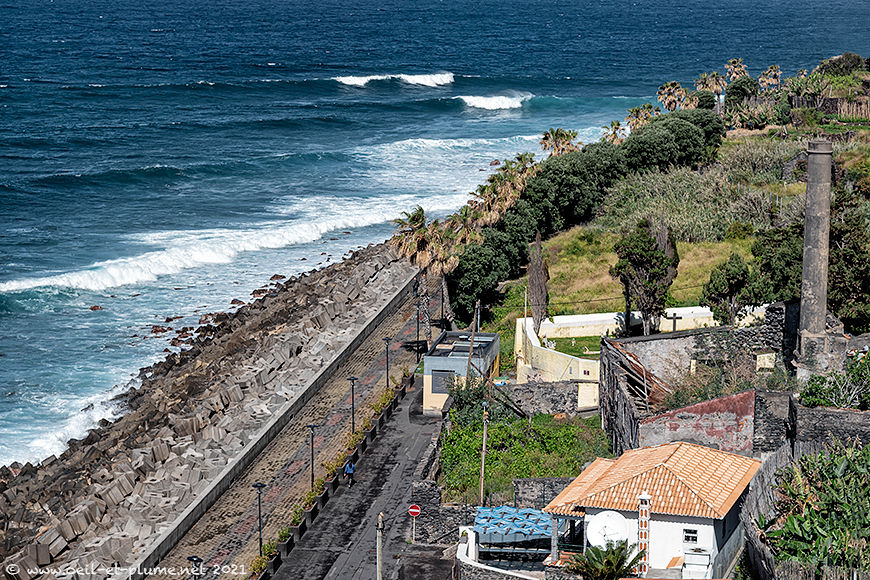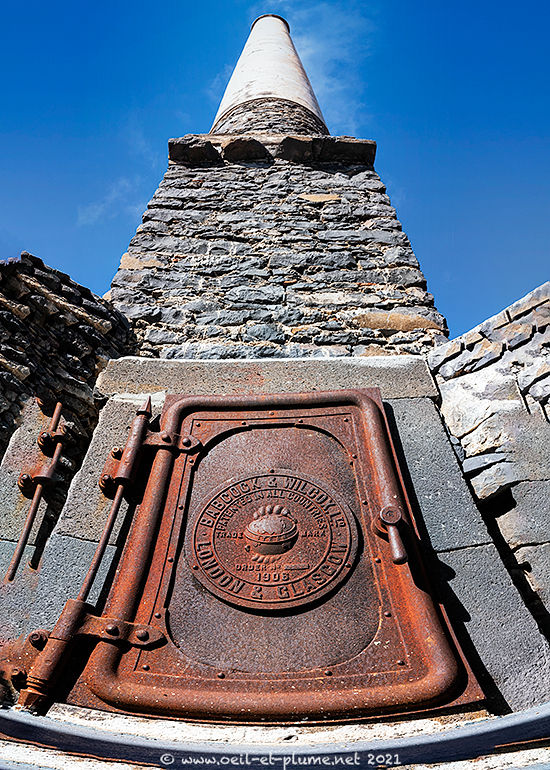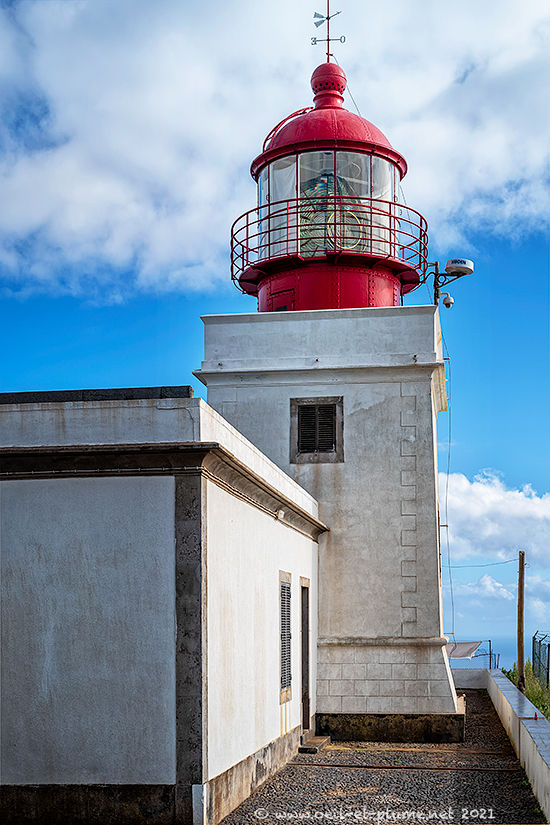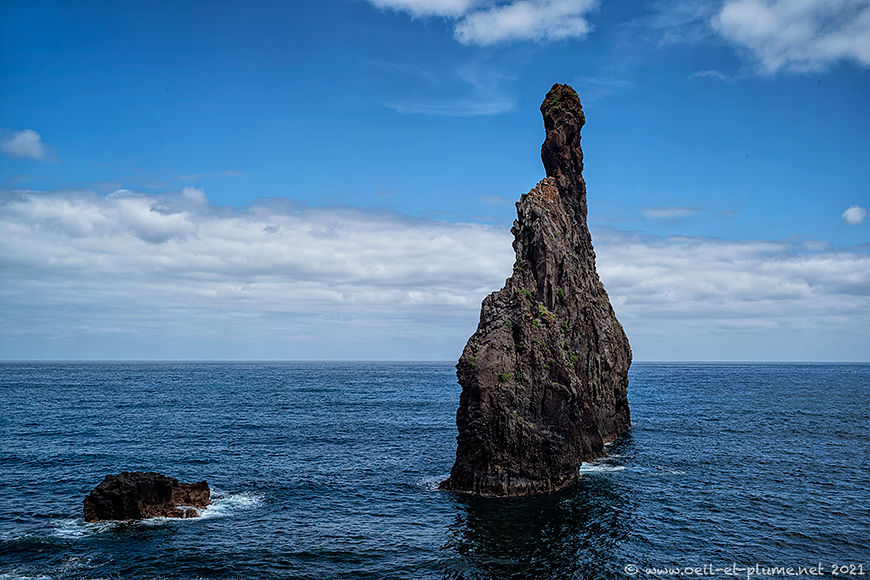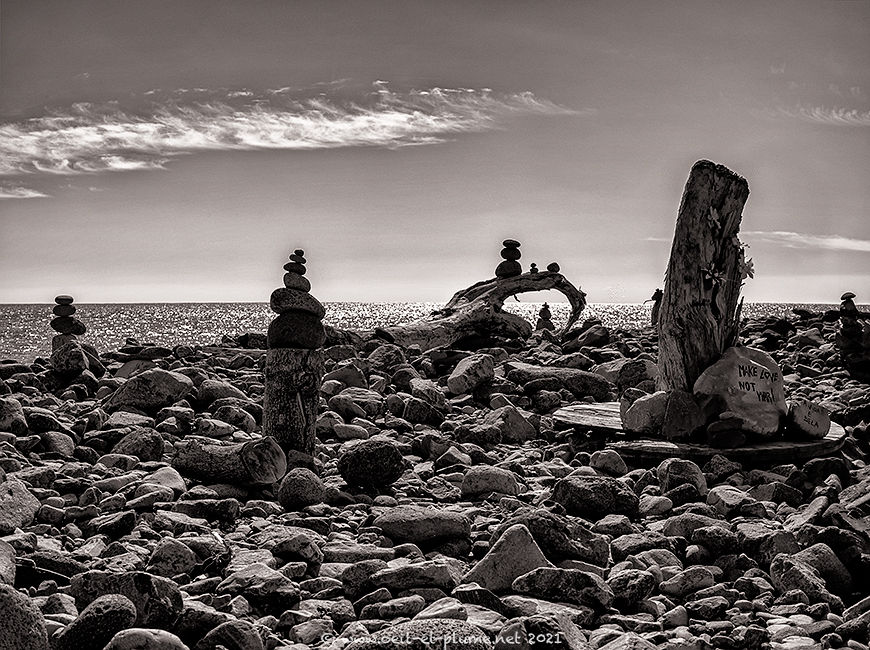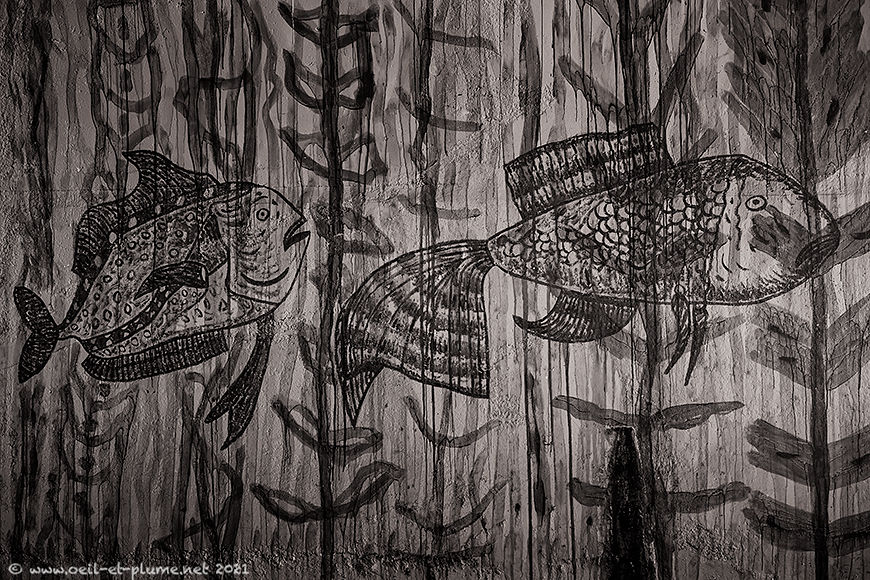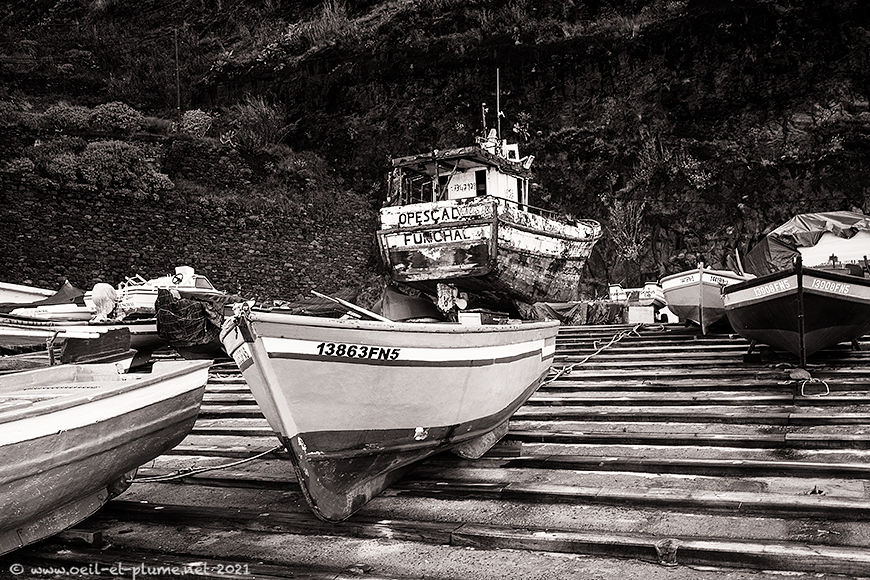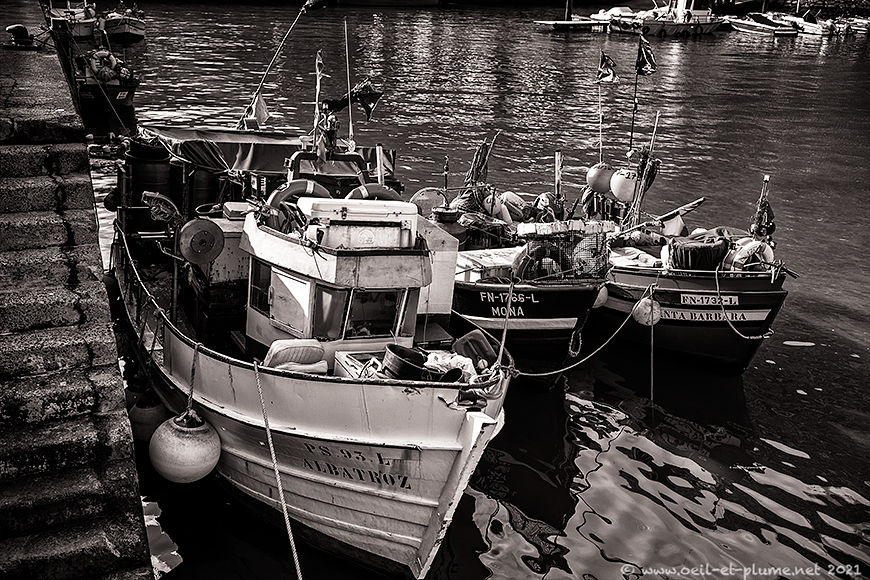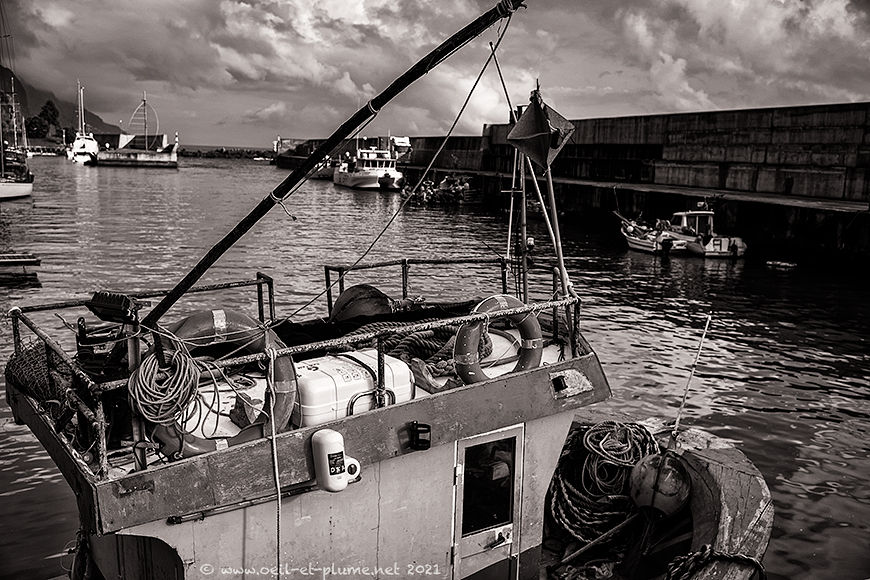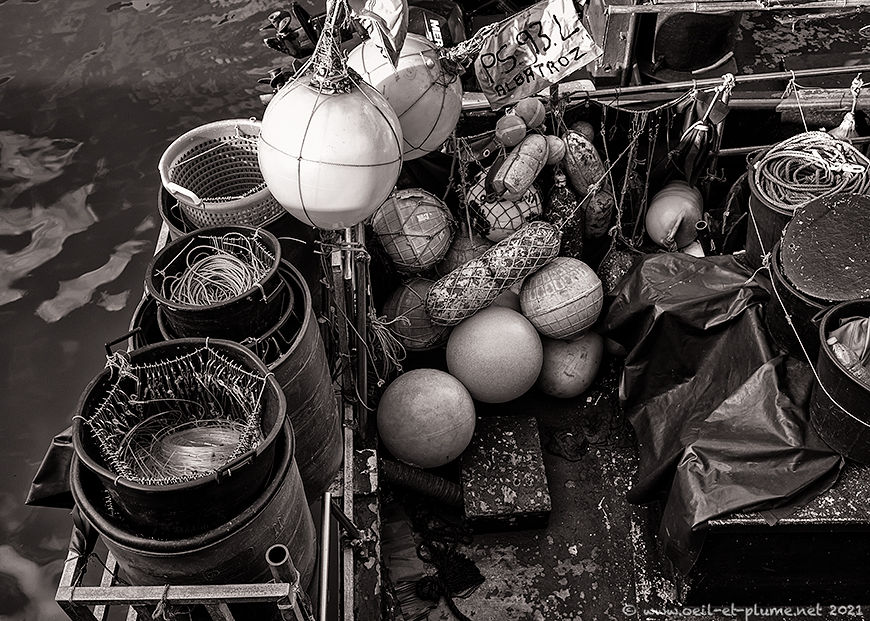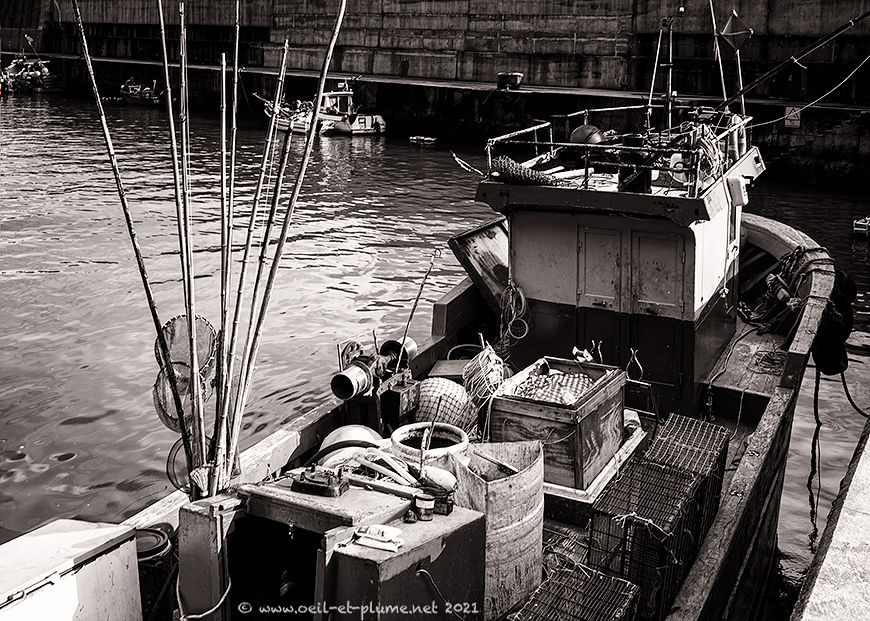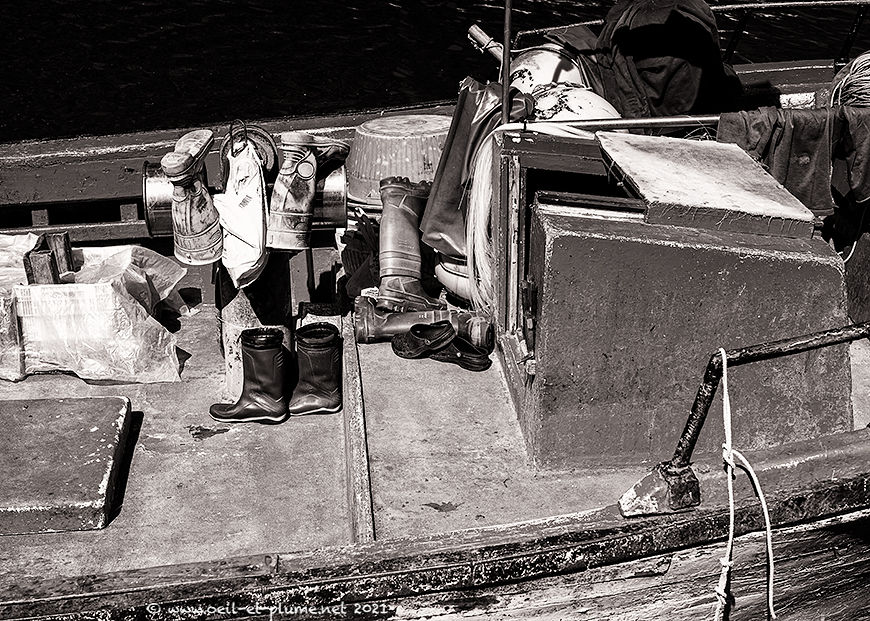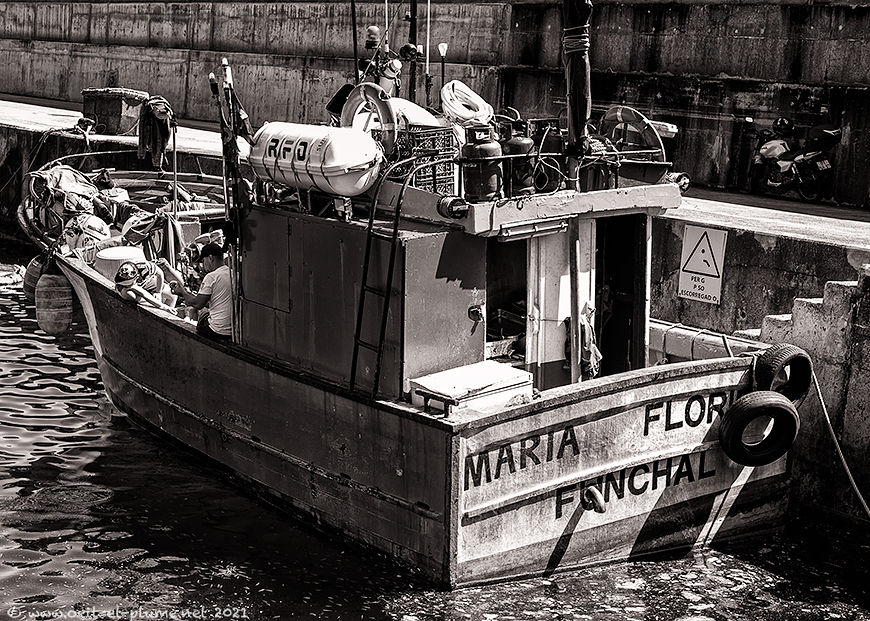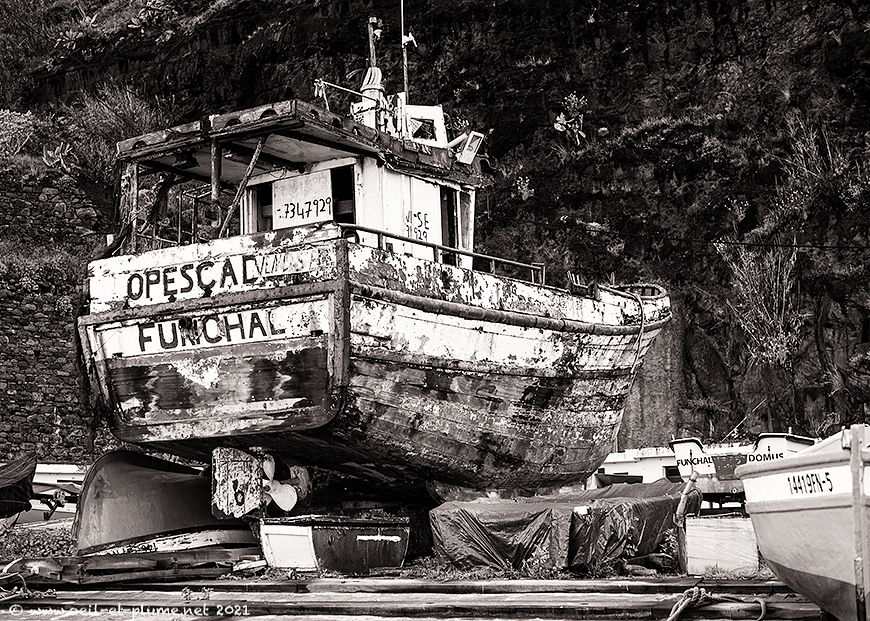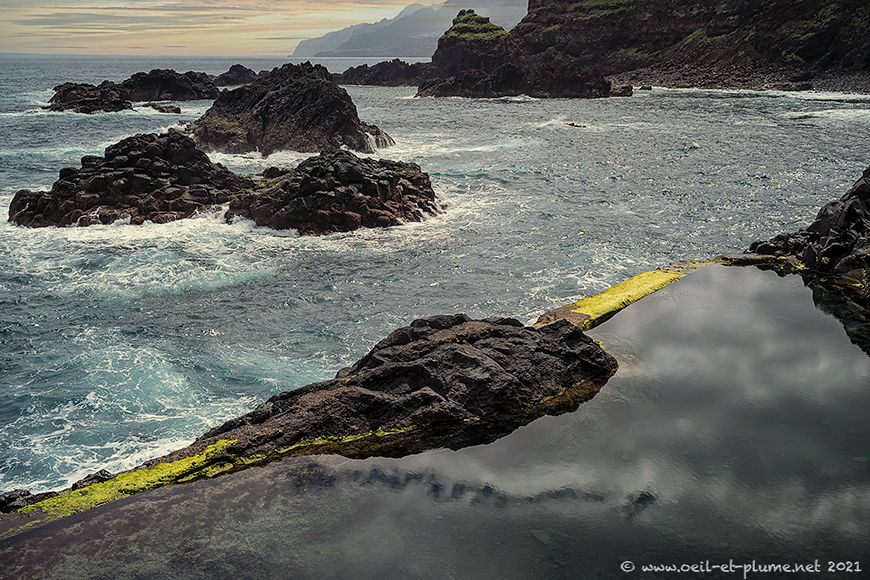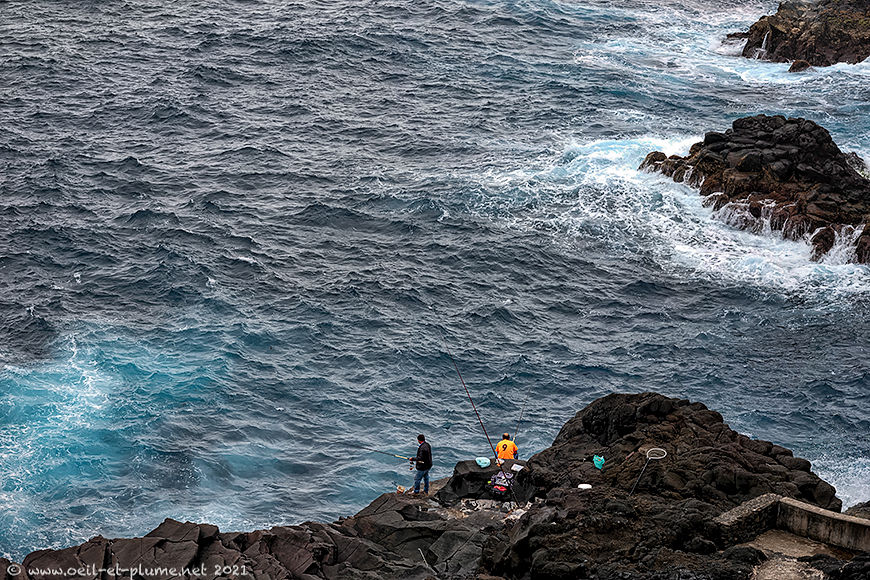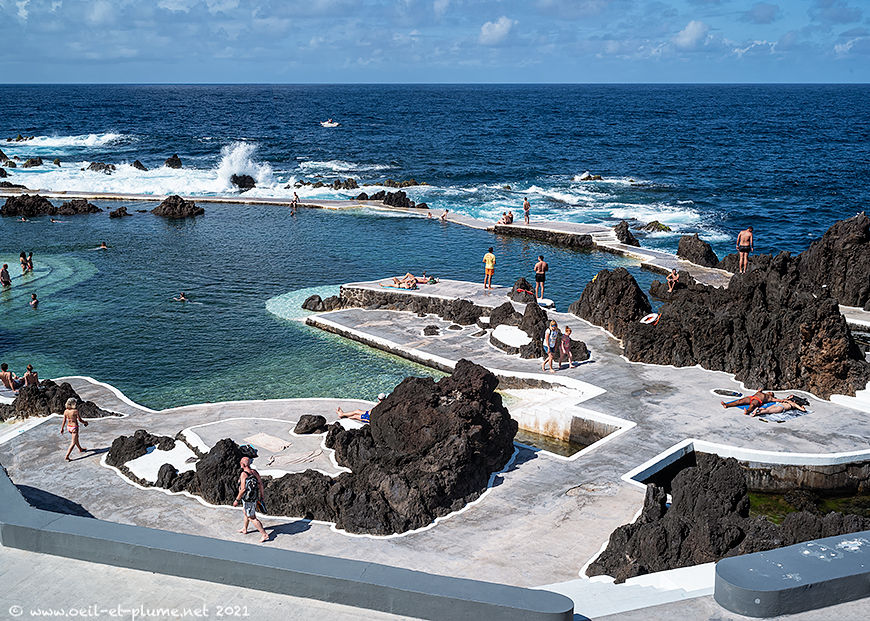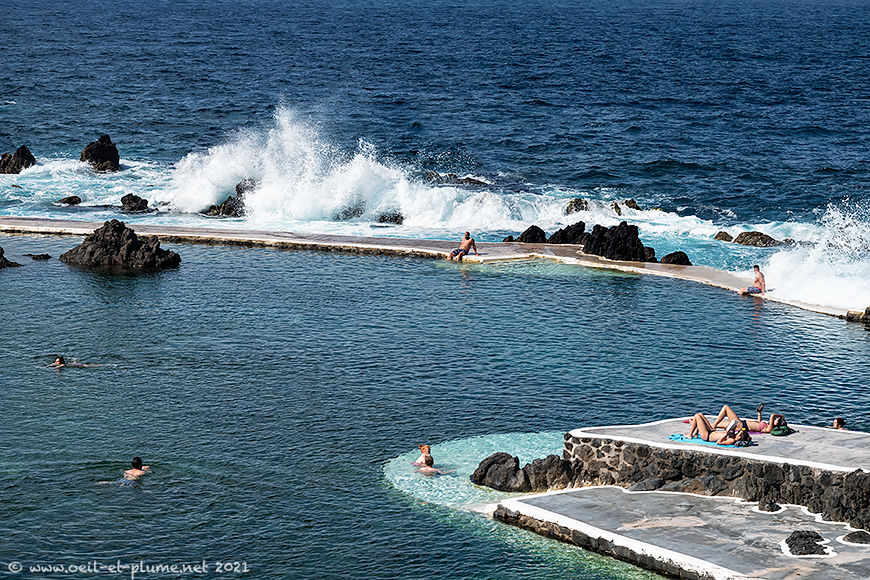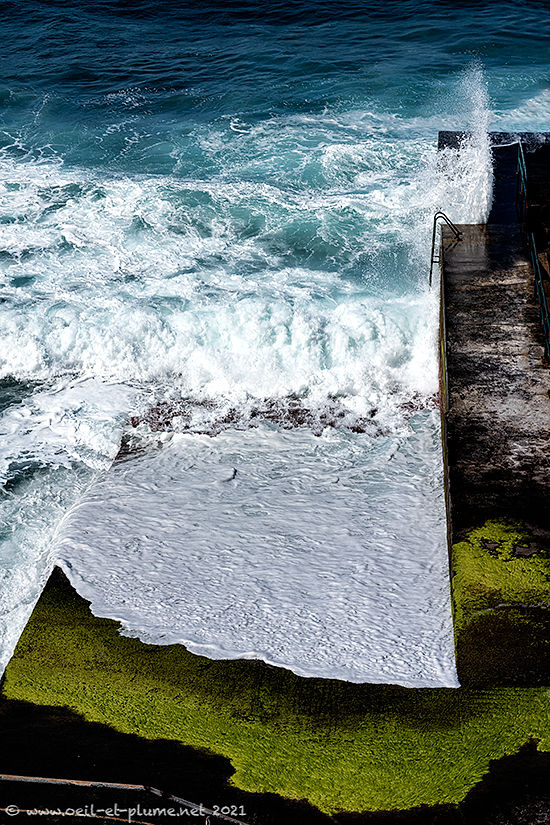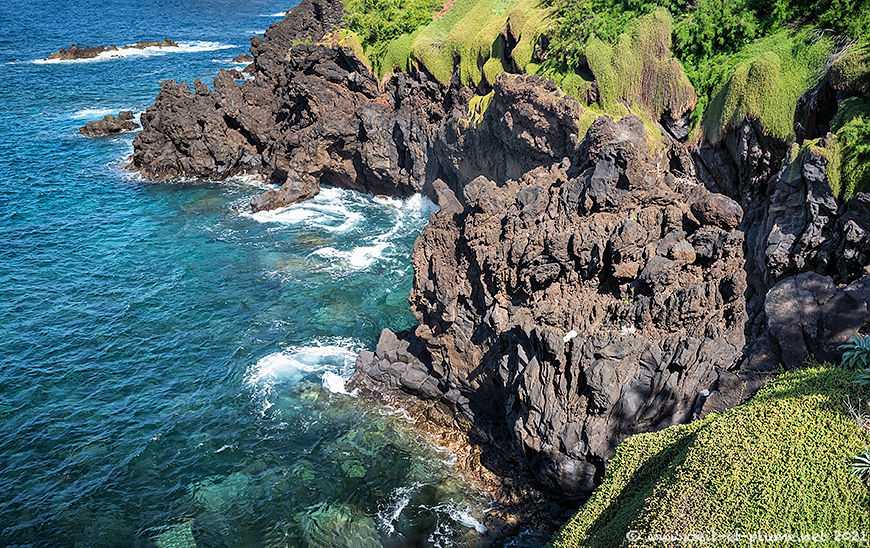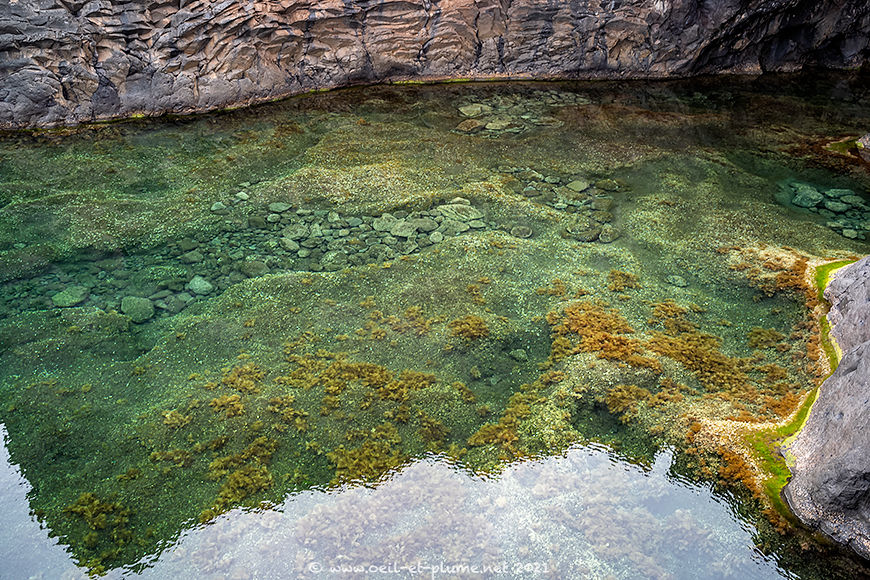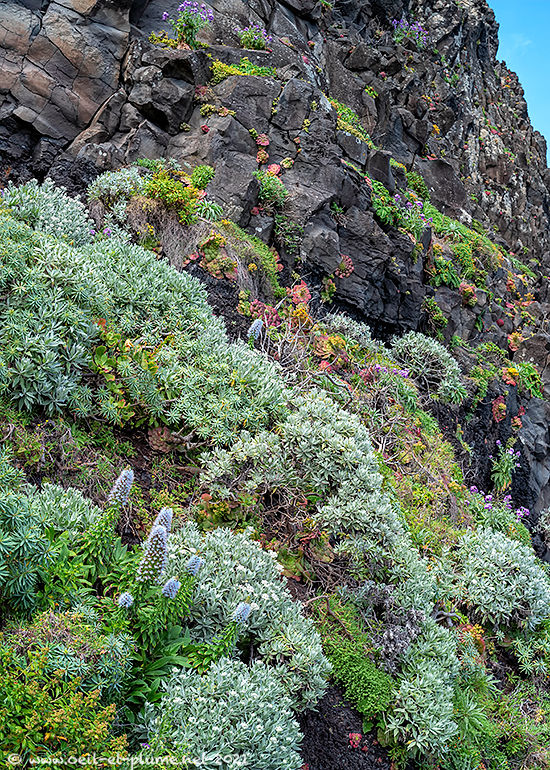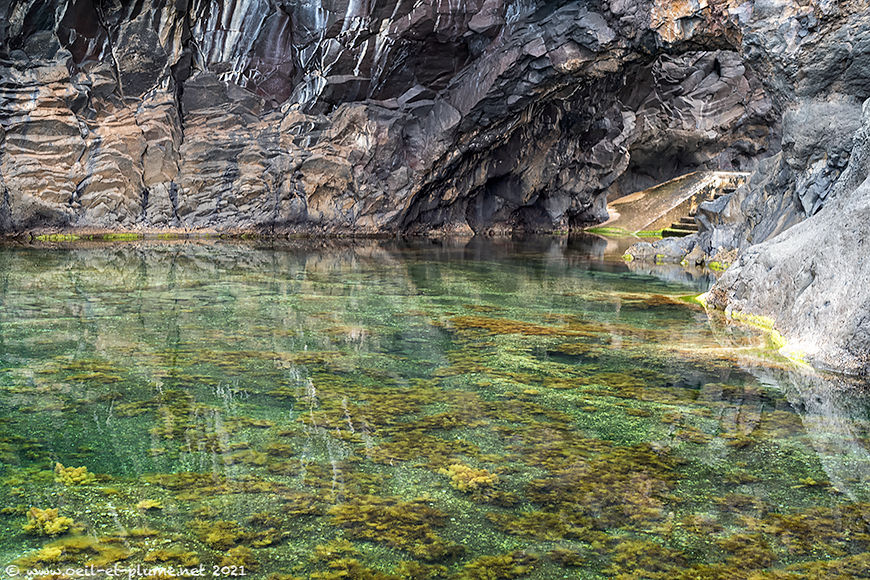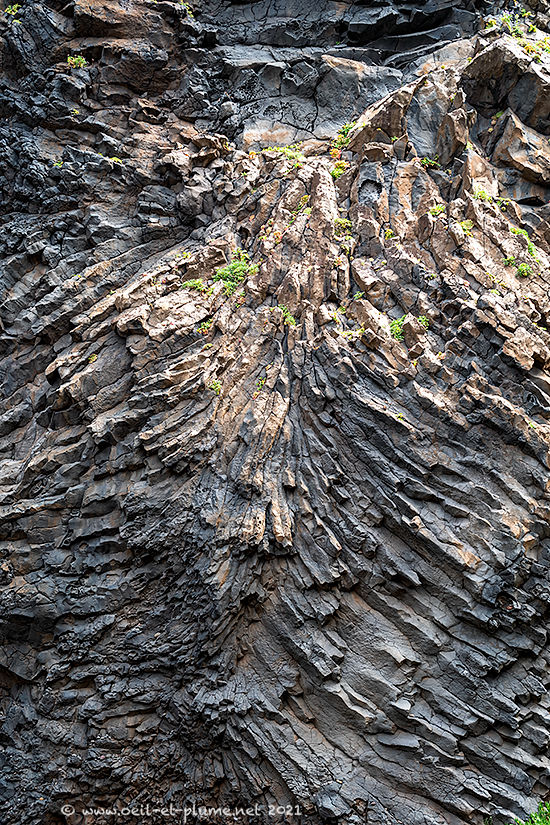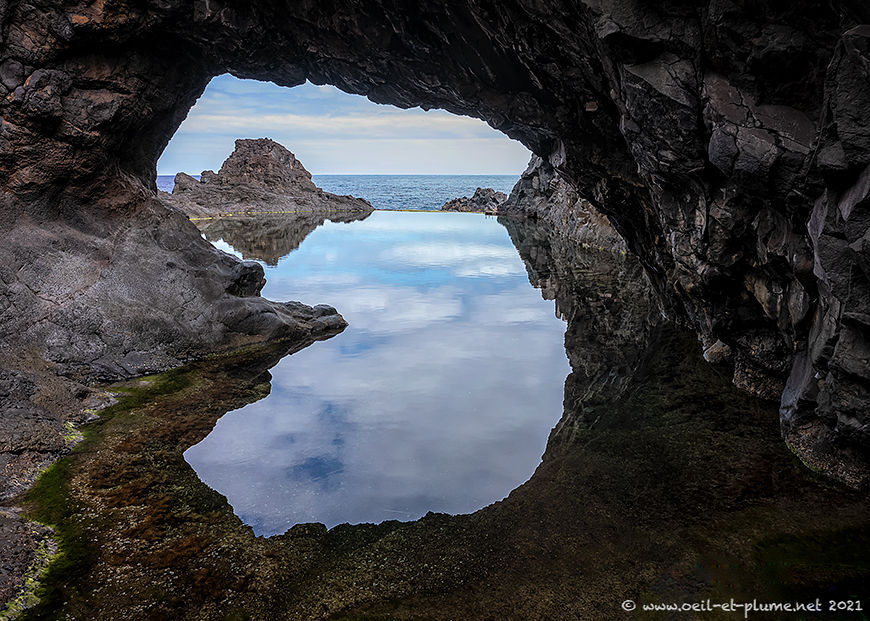 For obvious and good reasons, Madeira is often nicknamed the "Hawaii of the Atlantic Ocean". Beyond their common volcanic character, both archipelagos share other connections.
Madeira has a long history of immigration and emigration. In the 19th century, tens of thousands inhabitants resettled to the United States' mainland, as well as in the Caribbean and in Hawaii. In Hawaii, emigrants from Madeira influenced the local folklore and culture. The famous Hawaiian guitar ukulele, used here by IZ, the late Hawaiian singer, was created from two small guitars of Madeiran origin.
Madeira archipelago hosted Christopher Columbus who owned a house in Porto Santo Island in the 16th century. More recently, another Madeiran resident went abroad and became world-wide famous. Cristiano Ronaldo was born in Madeira's capital Funchal. Not only is the island's airport named after him, as Funchal hosts also a museum and a public statue in his honor. Madeira is legitimately very proud of CR7, although this does not exactly help moderating the football icon's hubris. Never mind, I keep loving both Madeira and Lionel Messi.
Cheers,