I had always in mind to visit Reunion Island. I did so recently. The stay well met my expectations.
Volcanic
Located east of Madagascar and southwest of Mauritius, Reunion is a volcanic confetti (63 x 45 km) floating in the Indian Ocean. As for icebergs, only a small fraction of the total mass of the island stands above water.
Reunion was created by the inner fire of Mother Earth. It still records a high volcanic activity since the island stands above a hotspot in the Earth's crust. The Piton de la Fournaise, a shield volcano, has erupted more than 100 times since 1640 while the highest volcano in Reunion, the Piton des Neiges, is extinct.
Articulated in a three-leaf clover, the center of Reunion consists in three volcanic calderas (craters): Cirques de Cilaos, Salazie and Mafate. Tropical rains and winds profoundly shaped and eroded the volcanic landscape of the island, including mountains and calderas.
Réunion mixes fire, earth, wind and water in an unique way. This is what most impacted me during my journey.
Consequently, my Reunion's photography is more Nature-oriented than usually. People appear more as watermarks crisscrossing the overall picture.
Social
A Département-région d'outre-mer, Reunion nurtures strong cultural ties with France indeed. However, people from across the globe who settled in Reunion throughout history blended in a peculiar way.
Discovered early 16th century by a Portuguese sailor, Reunion remained long inhabited. Mid-17th century, France officially took control of the island, which was eventually named Île Bourbon. Colonisation started eventually through an influx of French settlers.
From the 17th to the 19th centuries, Malagasy, African, Chinese and Indian populations migrate to Reunion, mostly forcibly as slaves. Slavery was abolished mid-19th century in the French colony, often replaced by other forms of forced labour until modern times.
Despite exploitative patterns, immigrants mix quite significantly over centuries, resulting in a distinctive Reunion Creole culture. This is also something I intend to highlight in my photographs.
Saint-Pierre
Southern capital, Saint-Pierre has much to offer to retain the visitor. The town is well located, nice and attractive. The Indian Ocean is there, mighty. Nightlife is vibrant. There is a famous music festival early June, you name it. I chose to spend little time there, mostly documenting street art. There are nice things there, but my mind drives me elsewhere.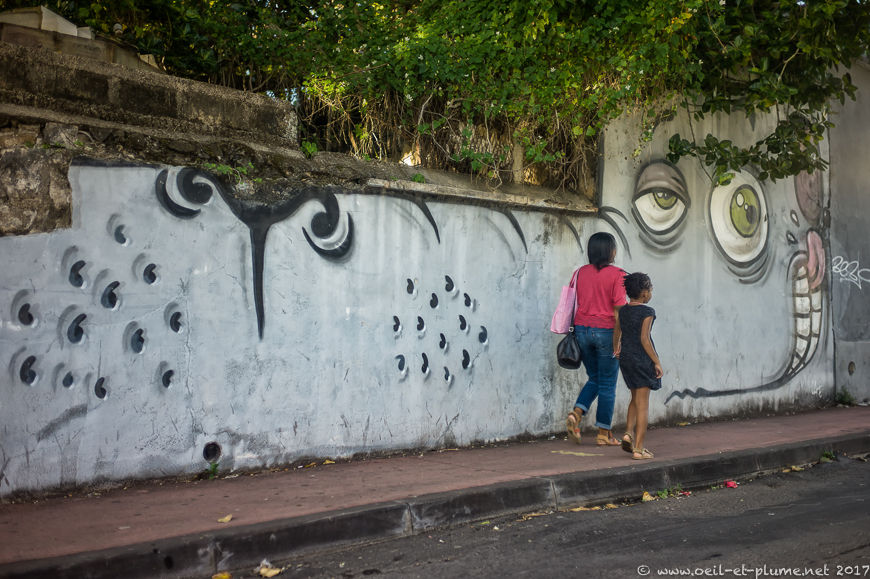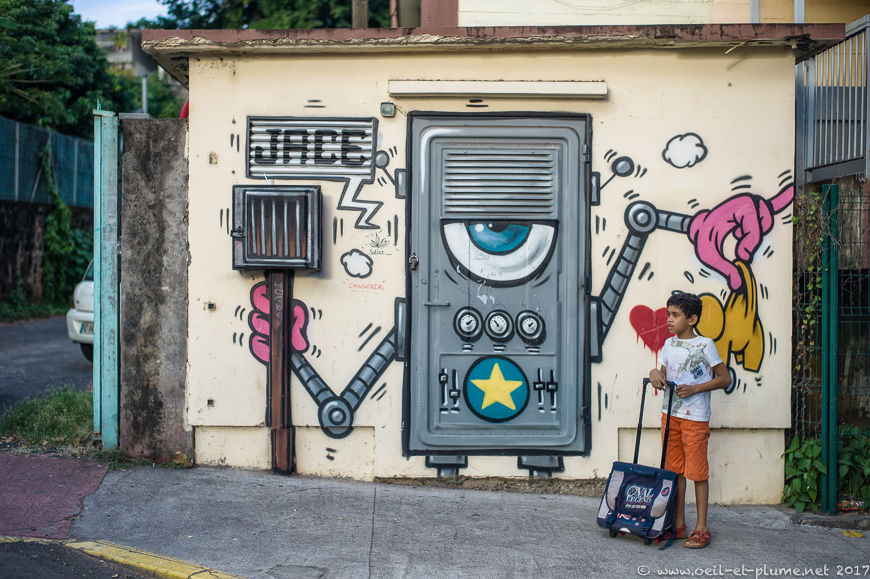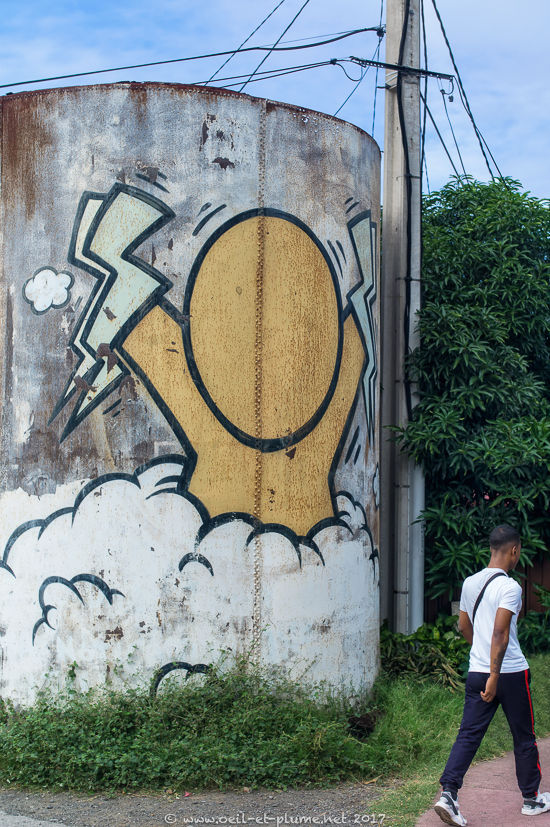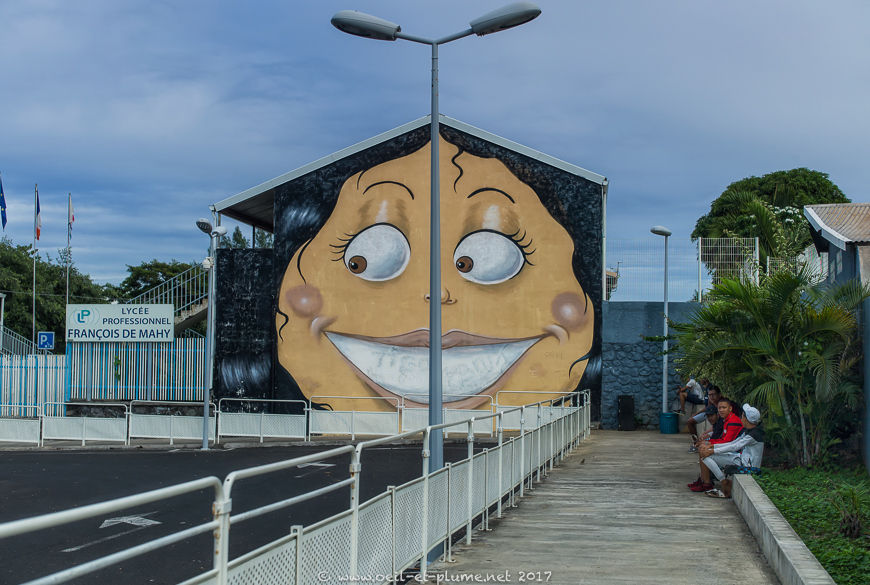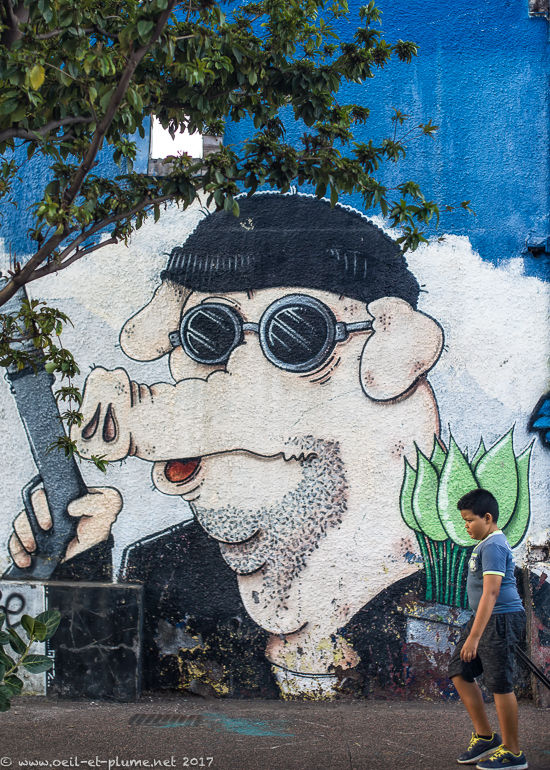 I feel like living Saint-Pierre soon. Rather than ascending the famous Piton des Neiges or spending time on the beaches between Saint-Denis and Saint-Pierre, I intend to trek volcanic calderas for days. Volcanic calderas are Reunion's heart and soul, and profoundly shape people's life.
On my way to the volcanic heights, the Indian Ocean displays a stunning might and beauty.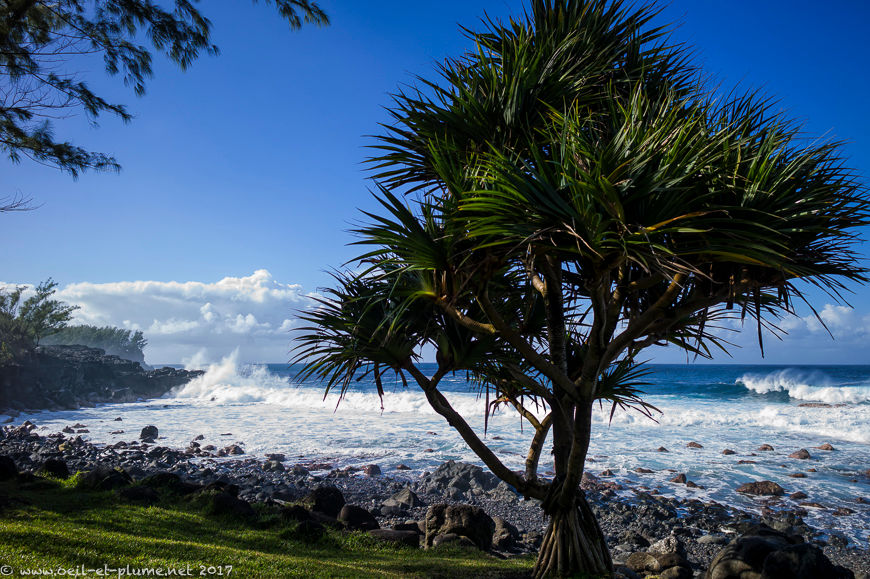 Salazie / Hell-Bourg
The first hours spent in the Cirque de Salazie confirms my choice. Driving from the coastal line up to Hell-Bourg, I cross lush vegetation and exquisite waterfalls all around.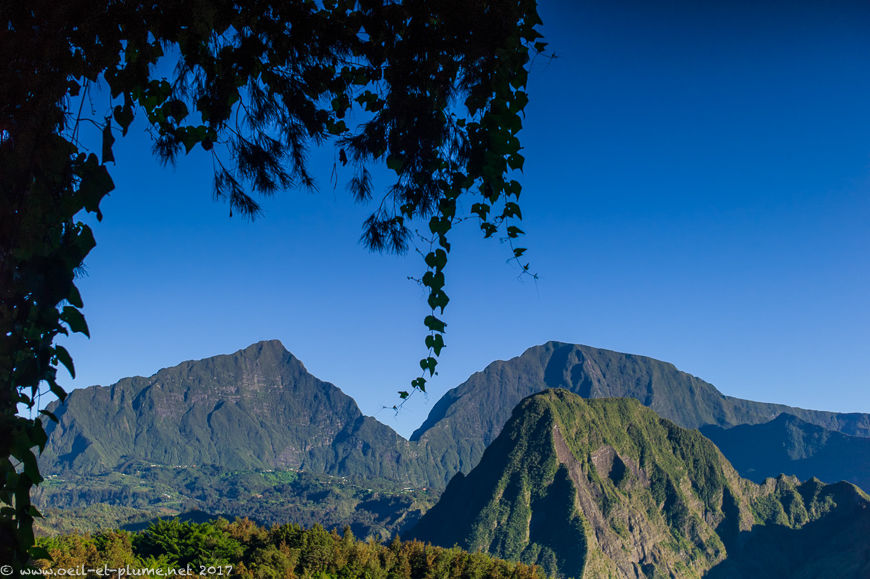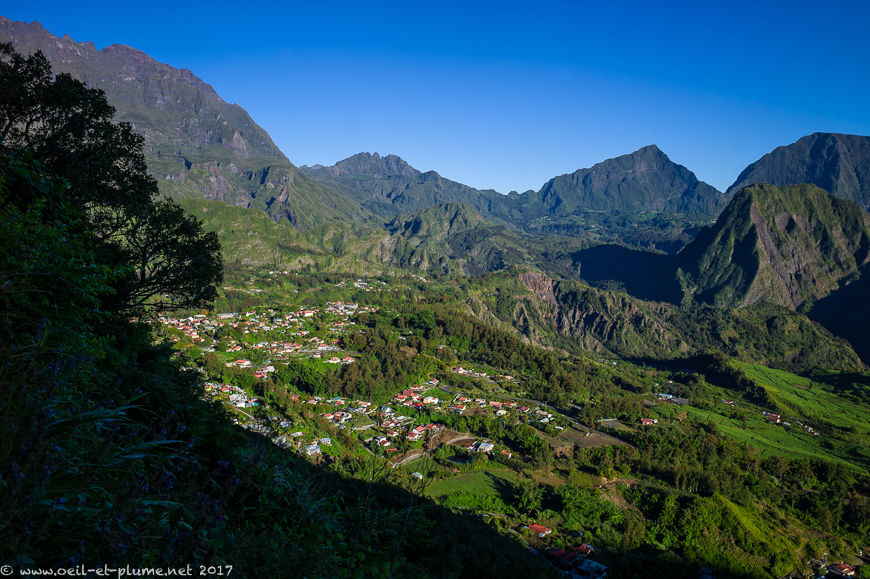 My trekking base Hell-Bourg ranks officially amongst the Plus Beaux Villages de France. Surrounded by green heights, Hell-Bourg stands on a small plateau. The town centre is full of original creole mansions.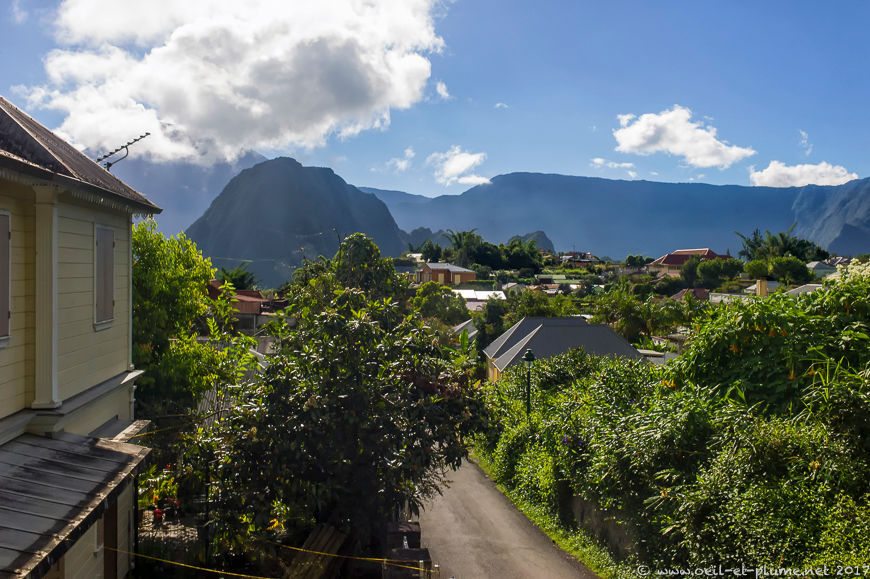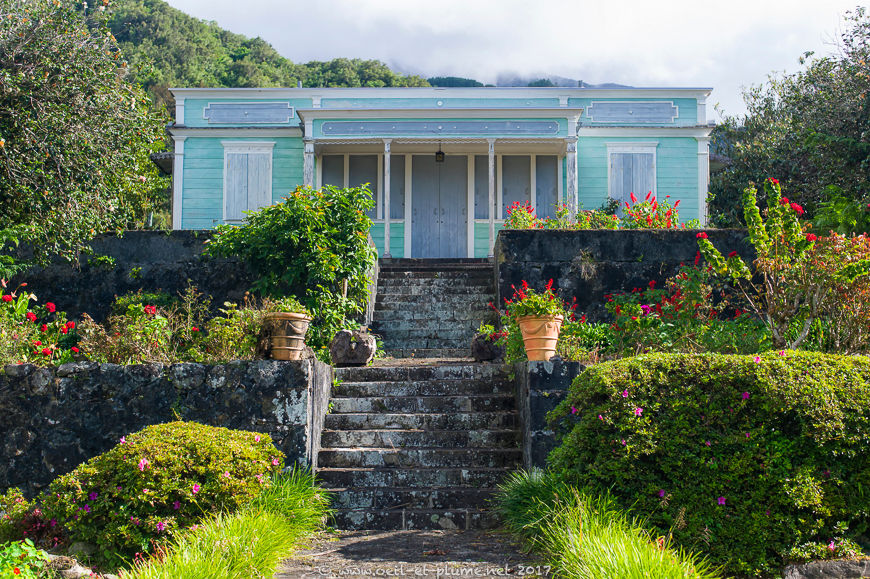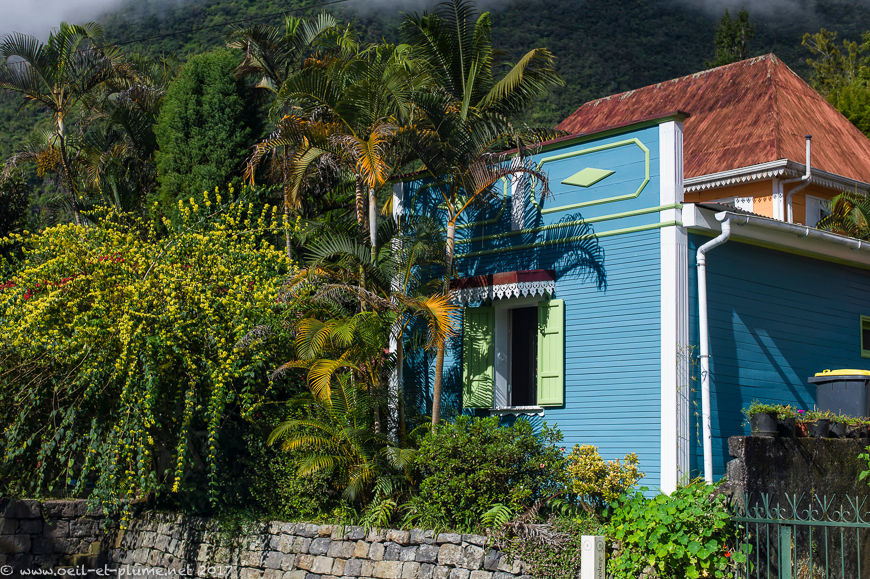 Hell-Bourg grew and prospered as spa town starting from 1830. By then, the French colonial administration discovered a local spring known locally since long time. Mid-19th century, the spa was built, followed by a casino and numerous Creole mansions. A carriage road finally reached Hell-Bourg in 1890.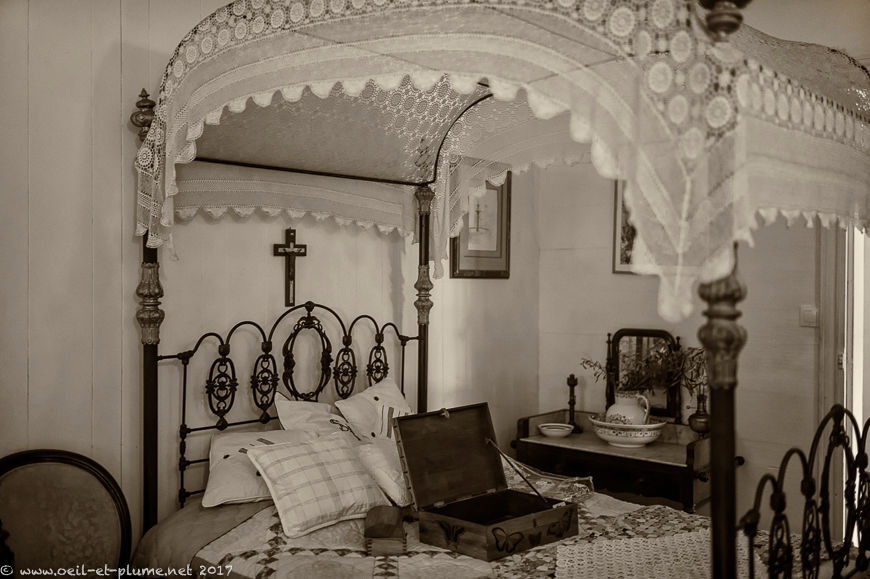 The fame of Hell-Bourg's thermes soon reached South Africa, Kenya or Mozambique. Hell-Bourg became as well a fashionable holiday resort for wealthy settlers in Reunion.
From 1920's onwards, Hell-Bourg's spa declined progressively. A cyclonic landslide blocked irremediably the thermal spring in 1948. The town prosperity anfame quickly faded away.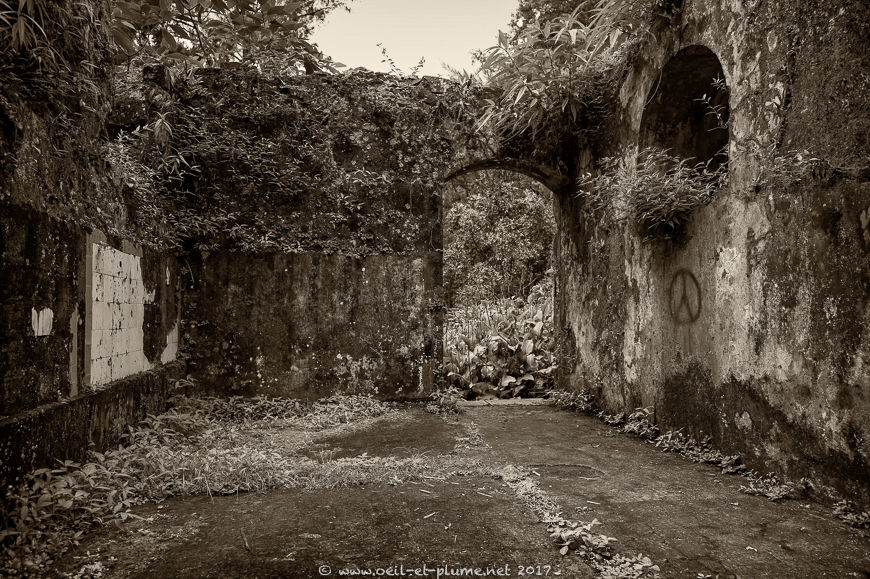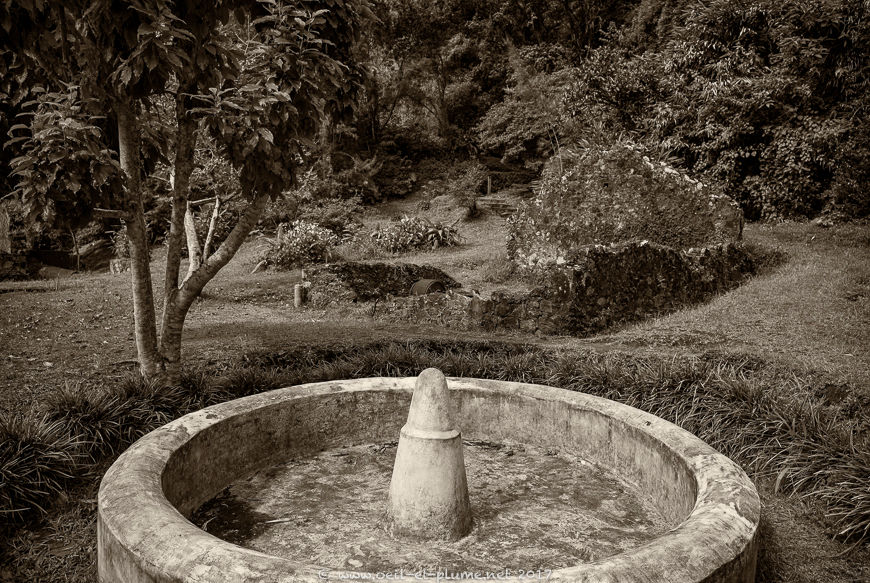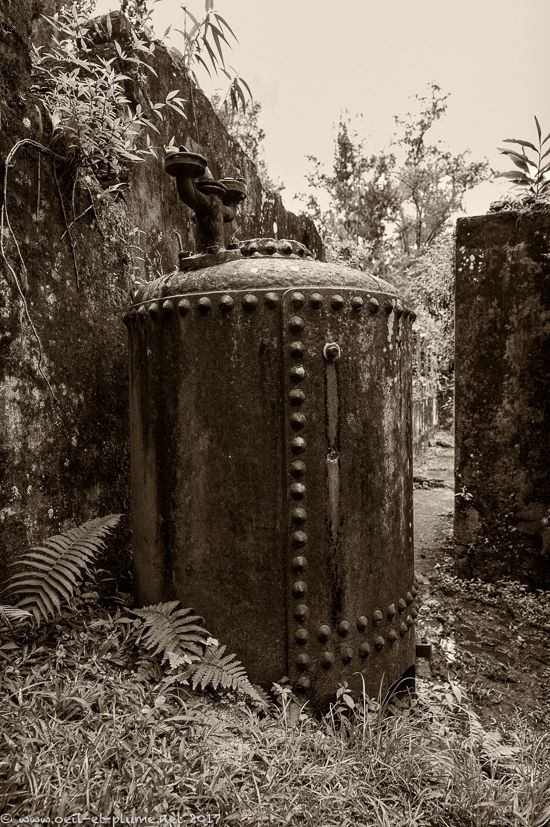 Since then, Hell-Bourg revived gradually owing to a small-scale and trekking-oriented tourism. What a nice surprise for me to discover there a beautiful Musée des Musiques et Instruments de l'Océan Indien, presenting 1'500 instruments stemming from Madagascar, Africa, India and China. Not to mention my colourful guesthouse owner playing and singing Creole traditional songs.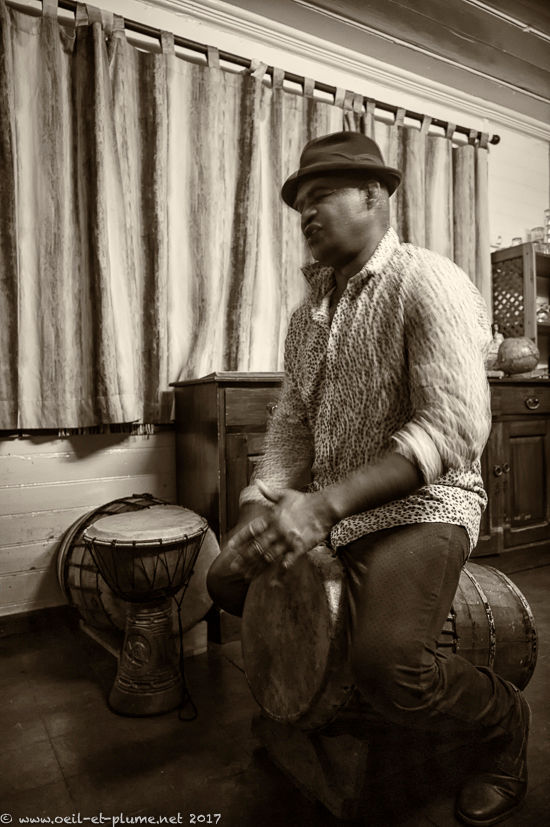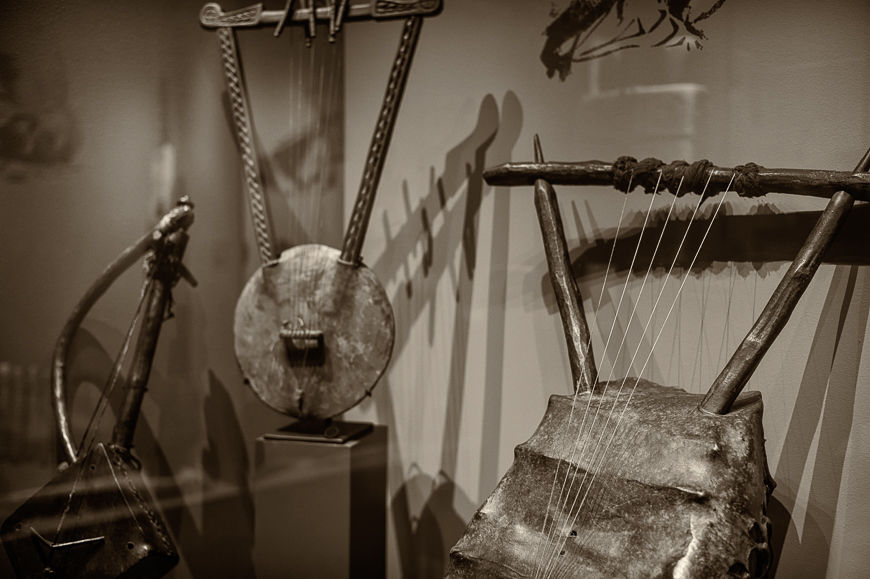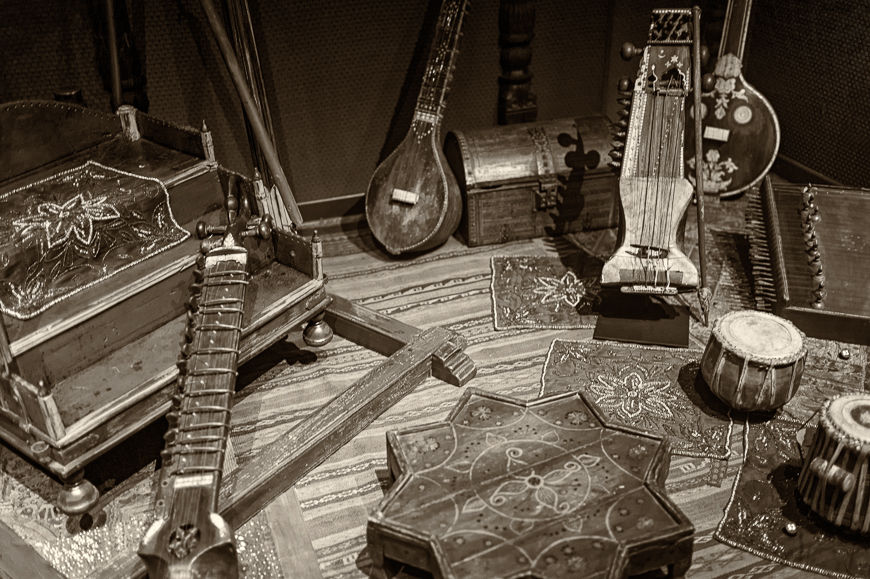 Looking for secluded green areas, I trace interesting sights in Hell-Bourg. But the best is yet to come, and will come next.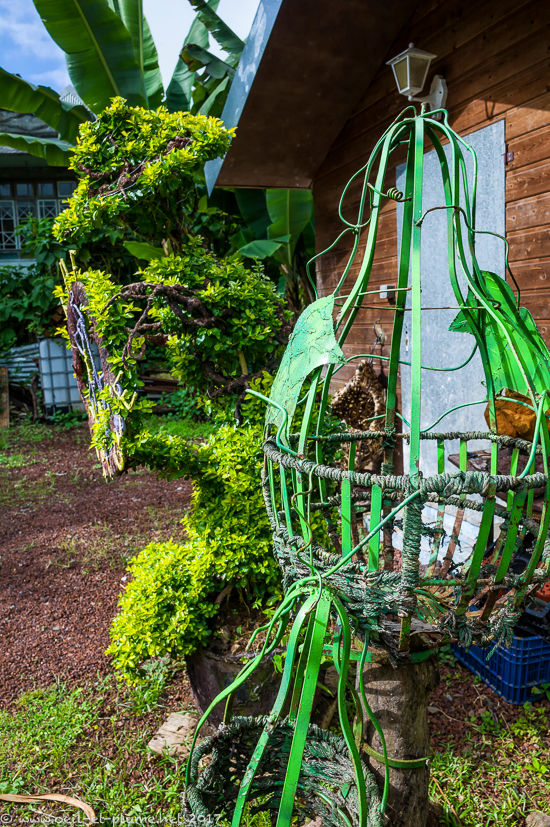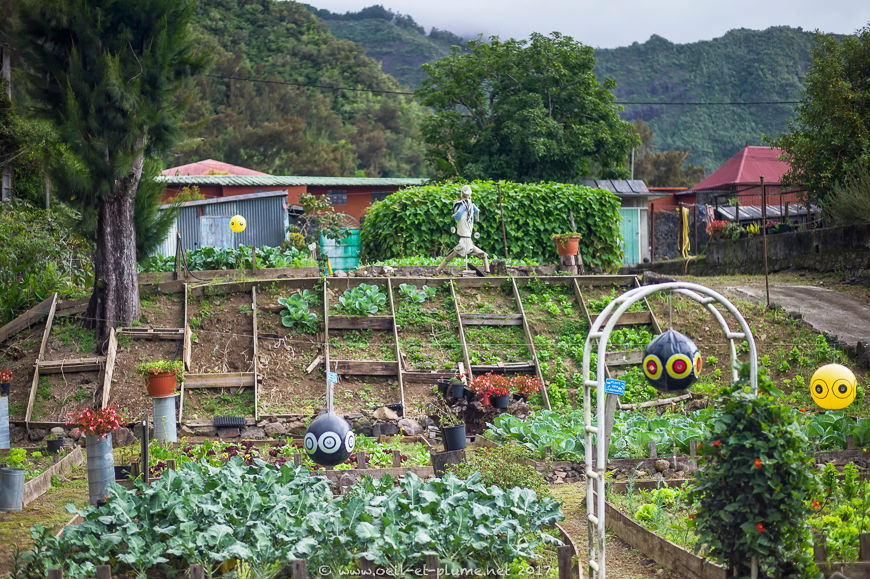 Mafate
Mirroring Cilaos and Salazie, the Cirque de Mafate hosted the first settlements in the 17th century as runaway slaves settled there to escape forced labour. Some of them left their names to given locations.
Runaway slaves triggered punitive expeditions or hunts conducted by hit men. Oftentimes, the fugitives would be brought back to their owners. At times, they would be killed on the spot, and their ears cut as trophy in order to get a bounty.
Mafate was the chief of a clan of runaways of Malagasy origin who took refuge in one of the least accessible location in La Réunion. A hard-to-reach, but beautiful location indeed.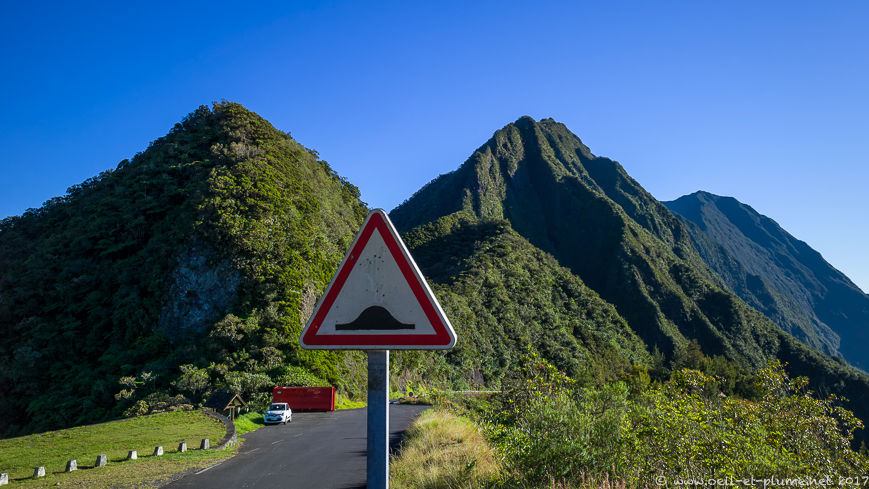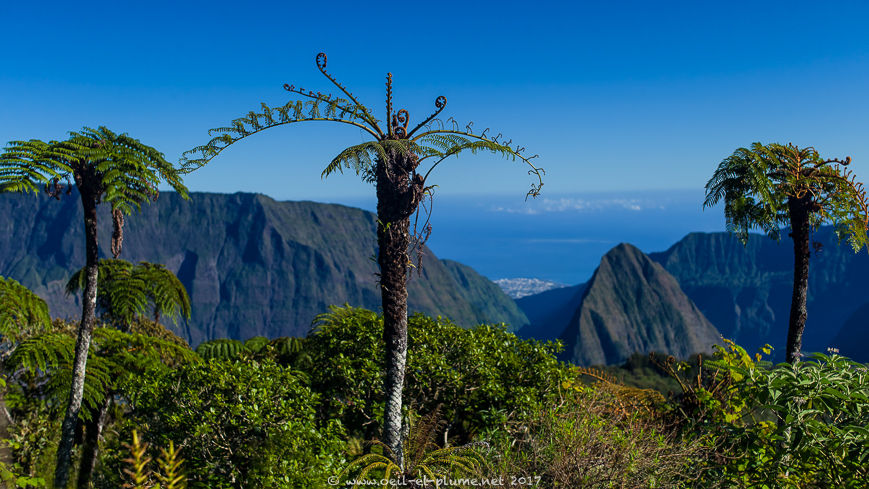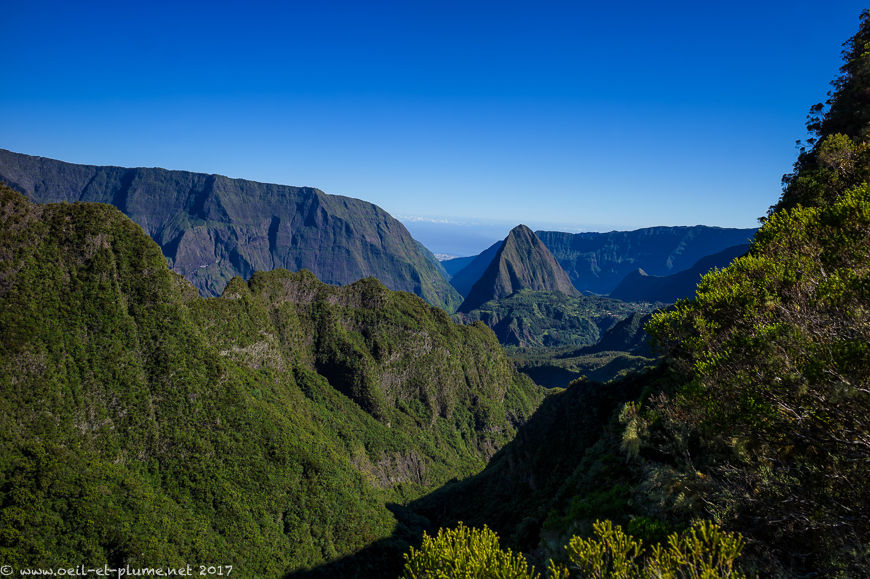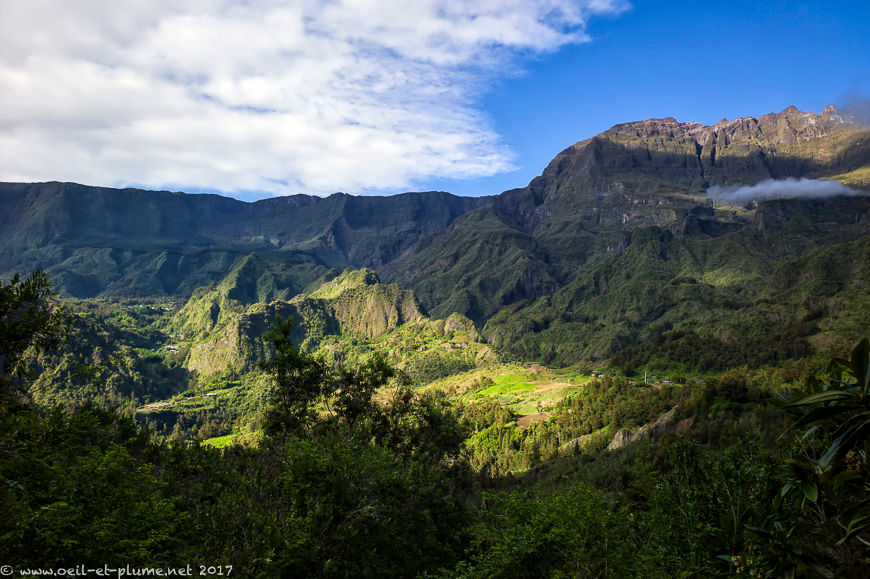 Traditionally, all what was not produced locally had to be shipped by foot using narrow mountainous pathways. Livestock was used as pack animals. Even today, Mafate can only be reached on foot or by air. Helicopter rotations are now regularly organised in various locations of the Cirque to supply residents with basic goods and services, as well as to evacuate waste.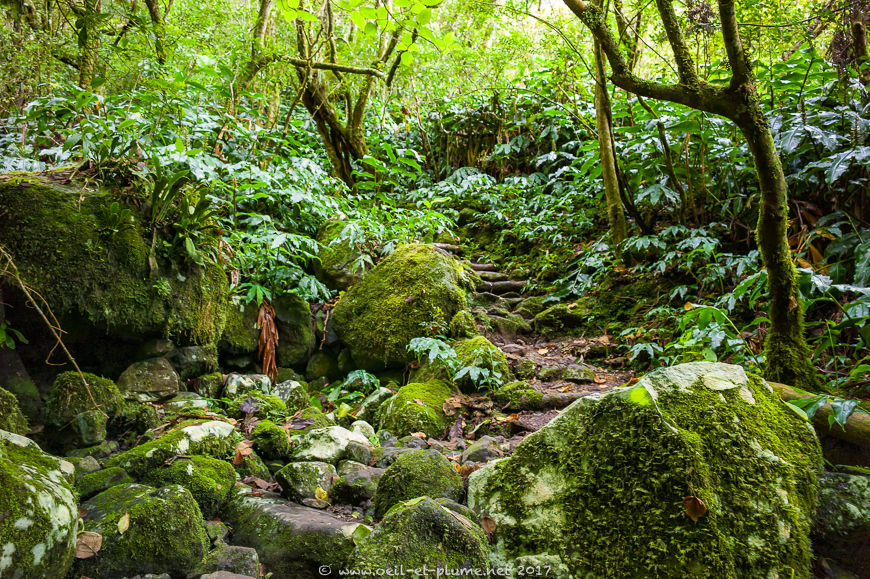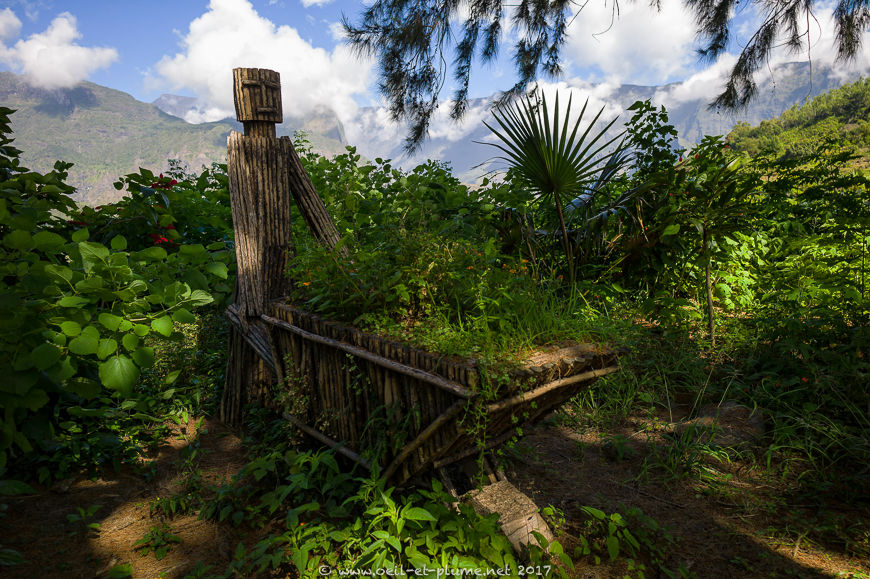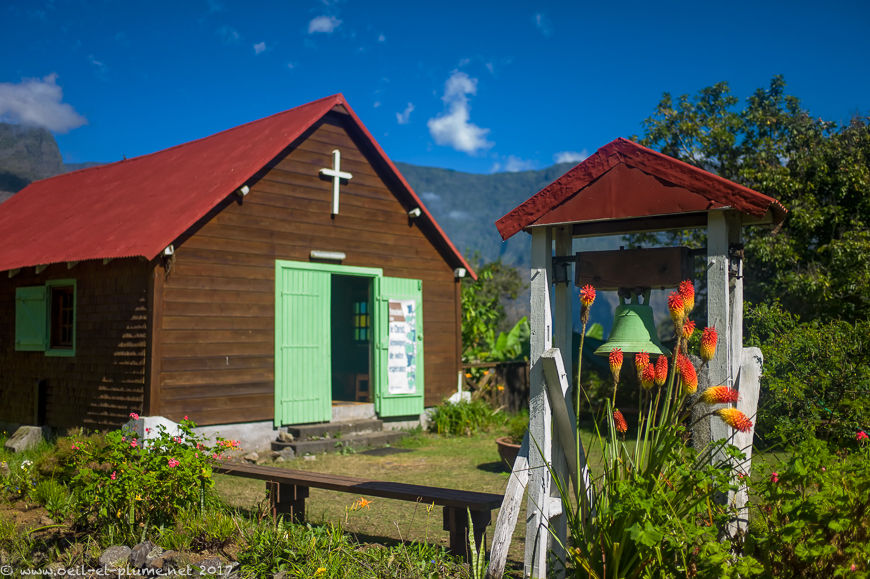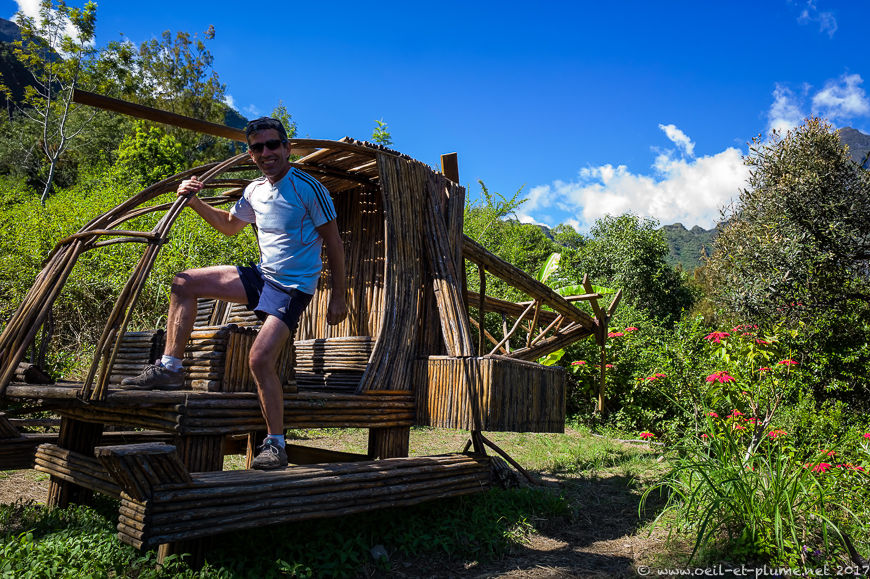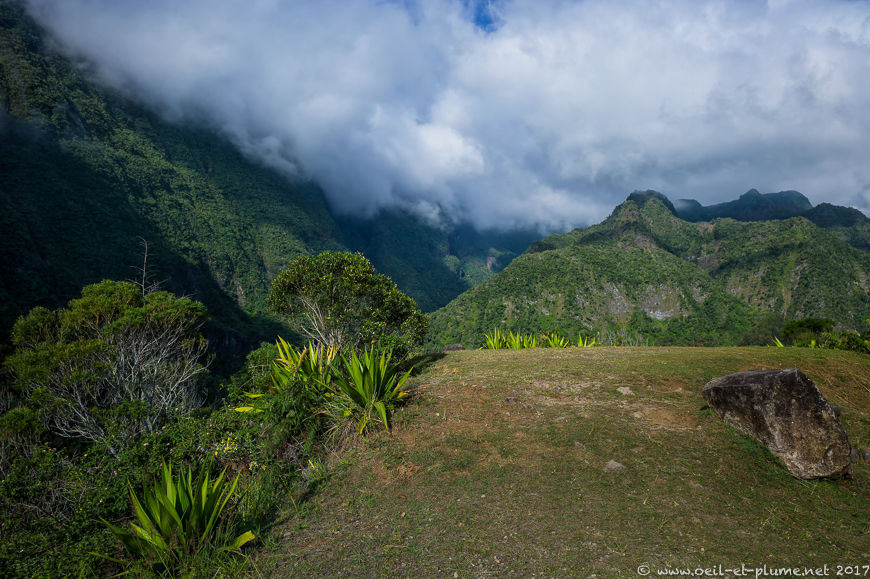 Contrary to what is suggested above, I did not fly into, or out of Mafate. Instead, I trekked both ways with great pleasure, lucky enough to count also on a companion met in Hell-Bourg.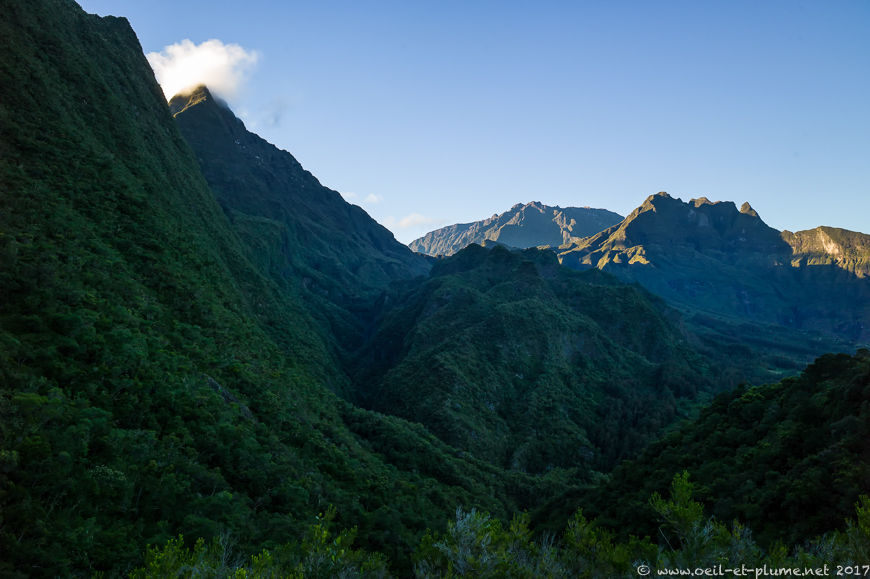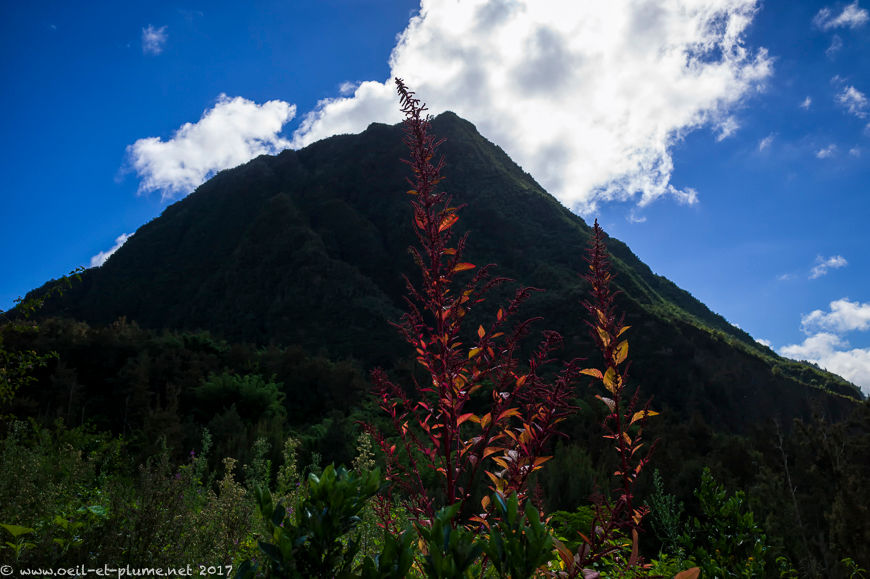 I have loved those gorgeous volcanic landscapes. More greenery to come.
Cheers,