A dream made true: I just ran my first public photo exhibition. The event happened in a beautiful historical mansion located in Old Damascus. The venerable house opened its door to my pictures for them to be displayed in the inner yard for more than two weeks.

"Living Old Damascus" is an artistic project depicting traditional culture and lifestyle in today's Old Damascus. It is based on photographs crafted in Damascus' Old City in 2019. The pictures are supported by Syrian proverbs encapsulating local cultural identity.
The projects sheds a sociological and artistic light on the daily life of local residents. It deals more specifically with street life, handcraft and traditional leisure. It highlights the dignity of the people portrayed as well as the resilience of the Syrian material tradition as part of intangible cultural heritage.
"Living Old Damascus" is the outcome of a collaborative project. Rana Kharouf, a colleague of mine, supported me in the realization of the project. Native of Damascus, she introduced me to a number of local places and people of interest. She selected Syrian proverbs to support my pictures, and helped organizing the exhibition. I share herewith my heartfelt thanks to her.
My first visit in Agenor Hotel in Old Damascus let me stunned. I could not have figured out a better location to present my pictures shot in the Old Town since my arrival in Syria.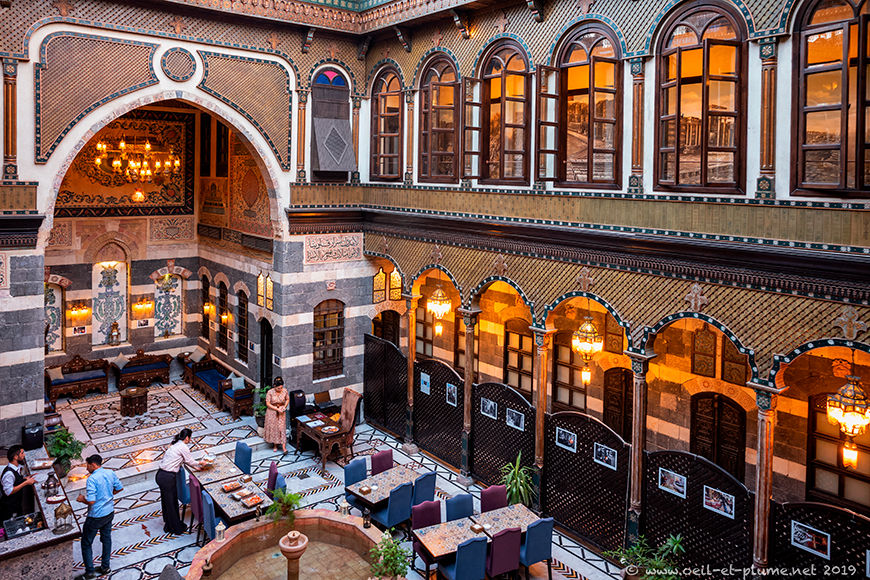 Living Old Damascus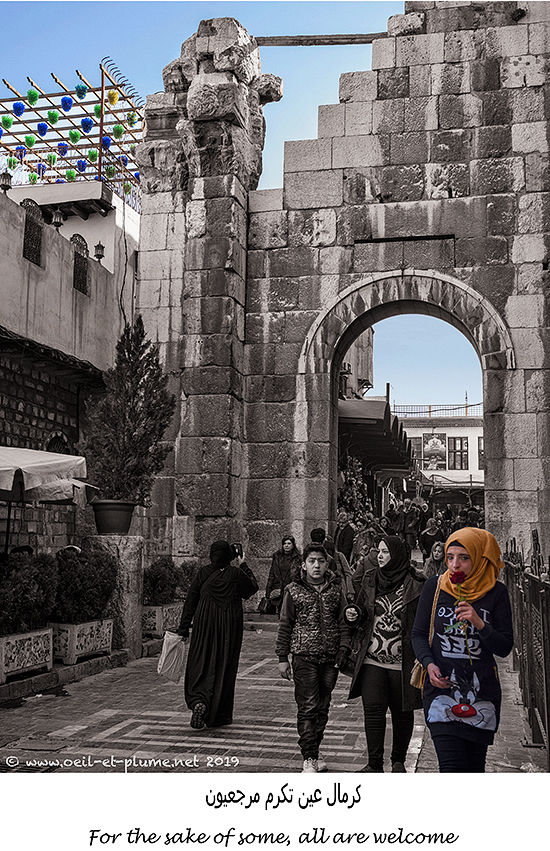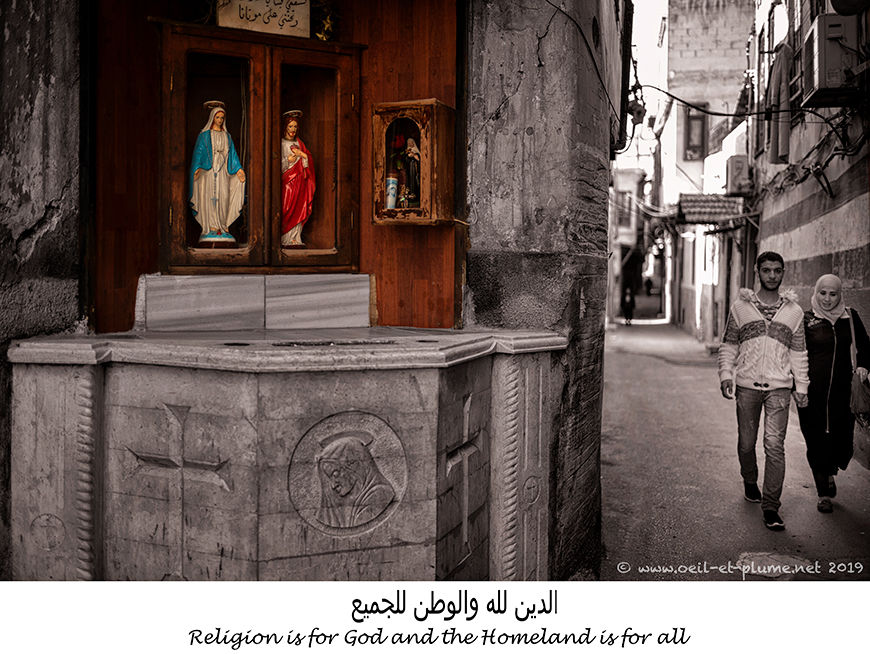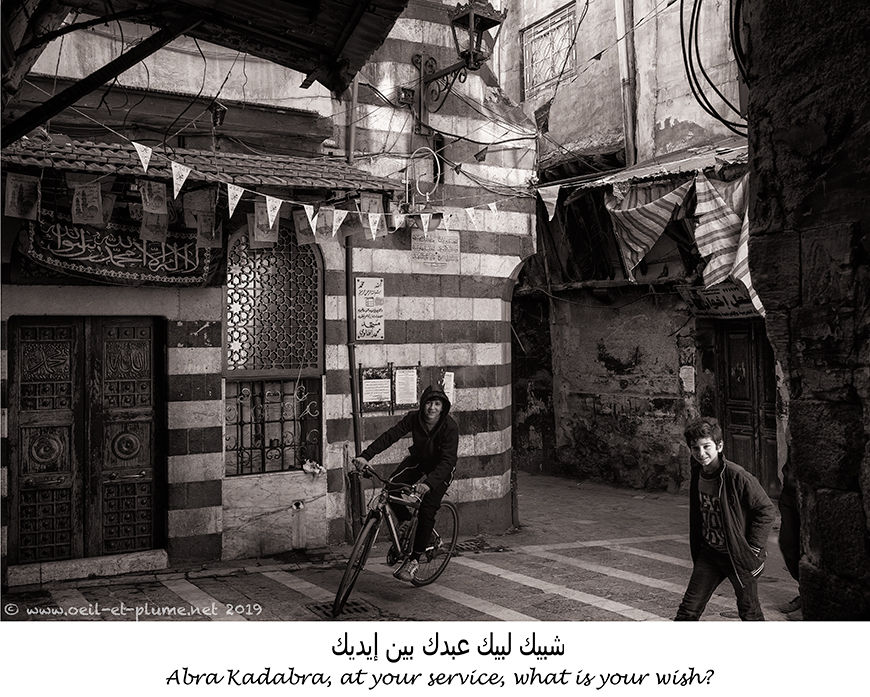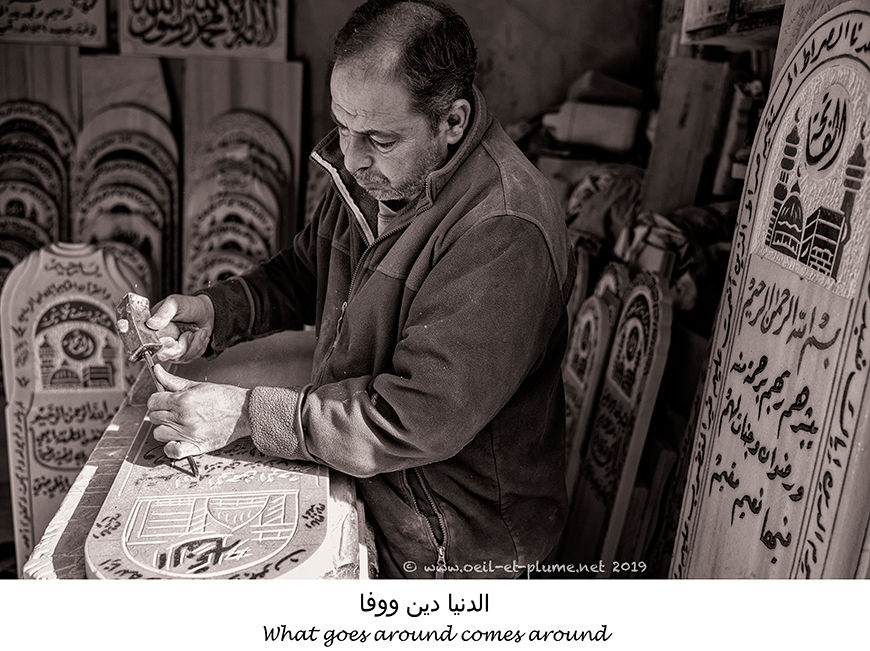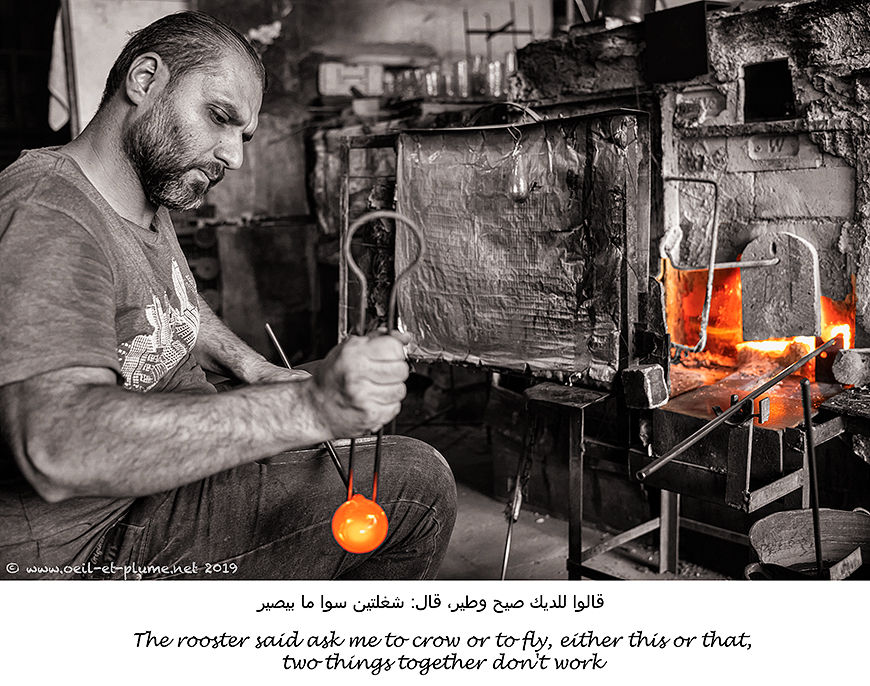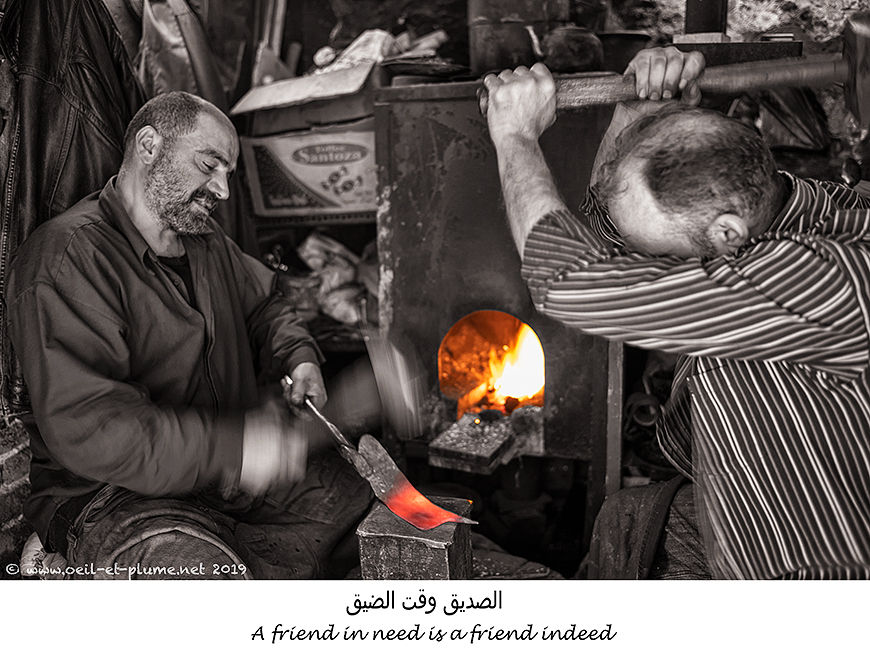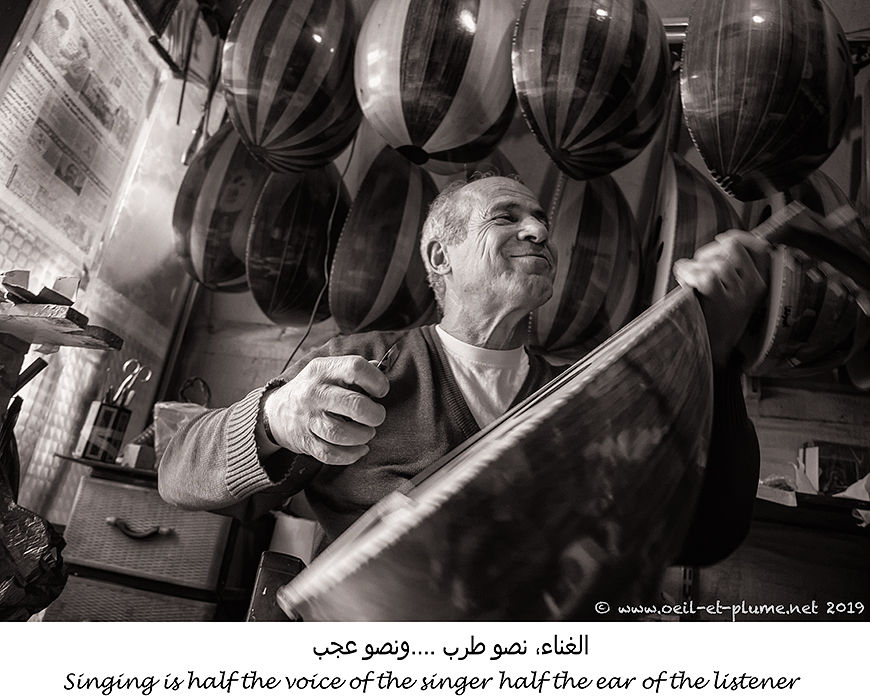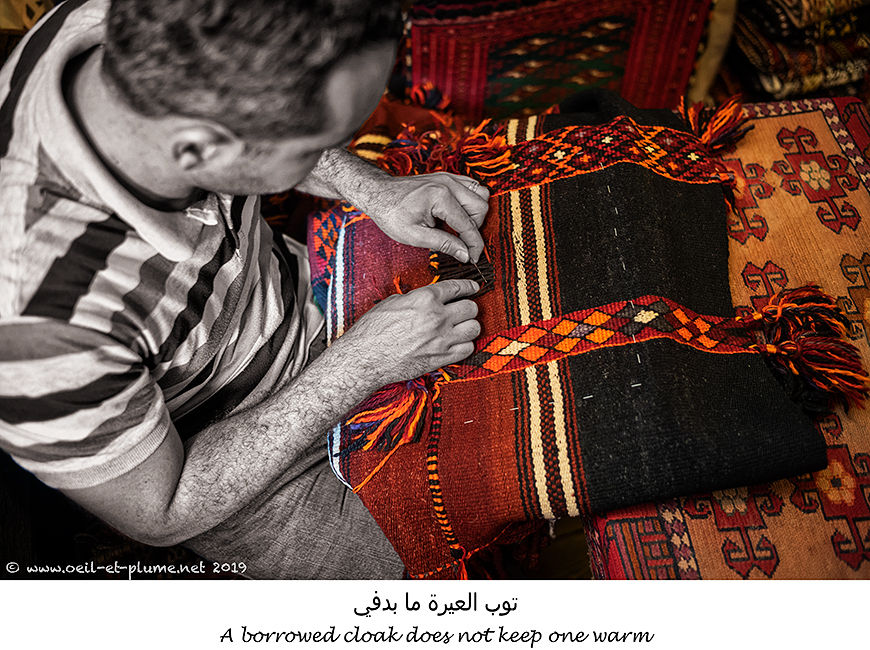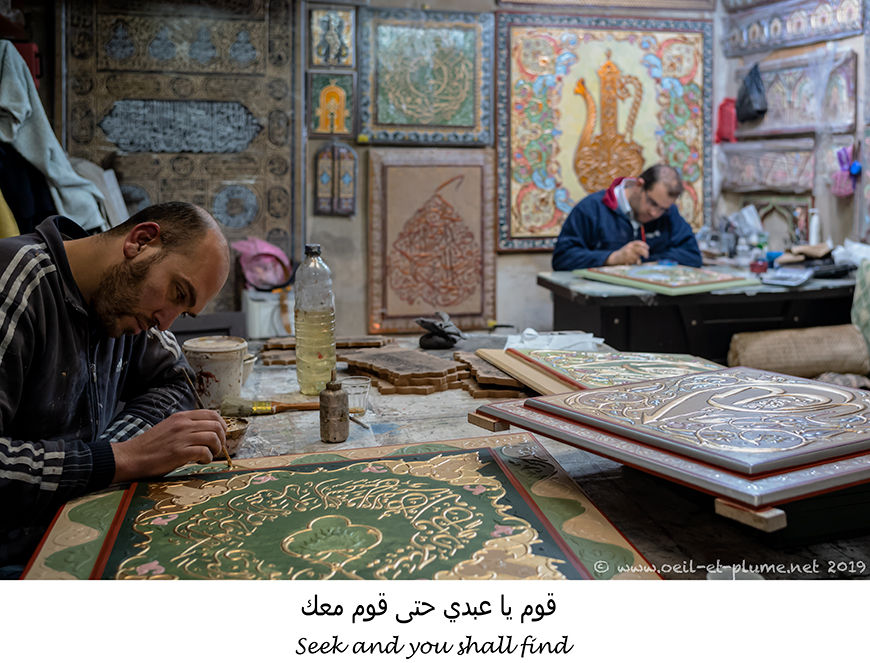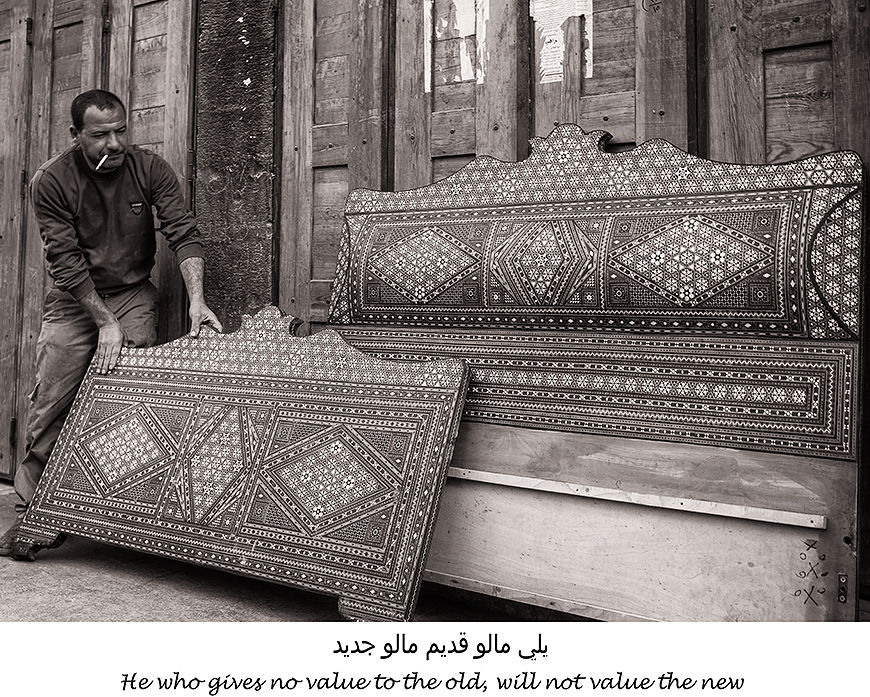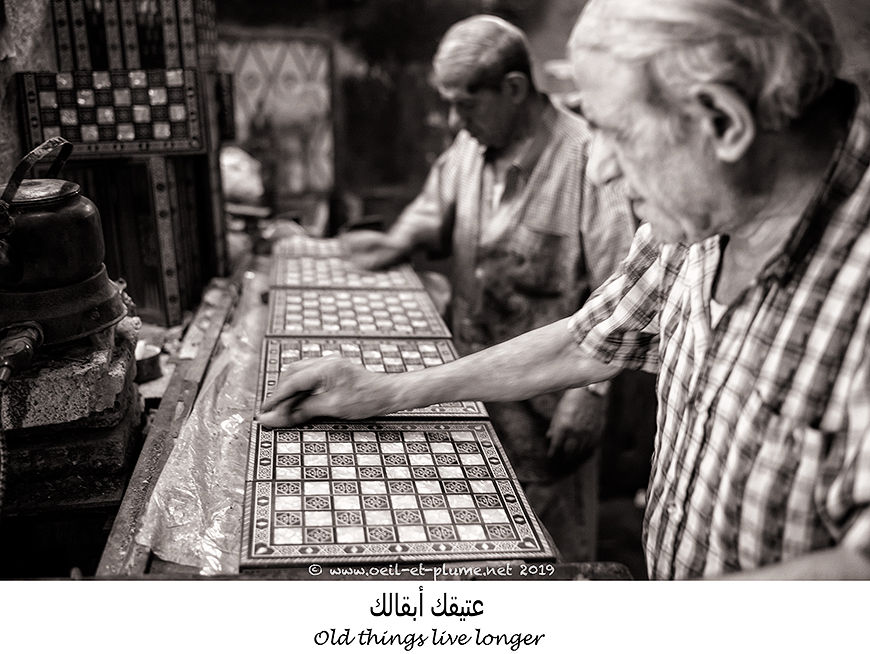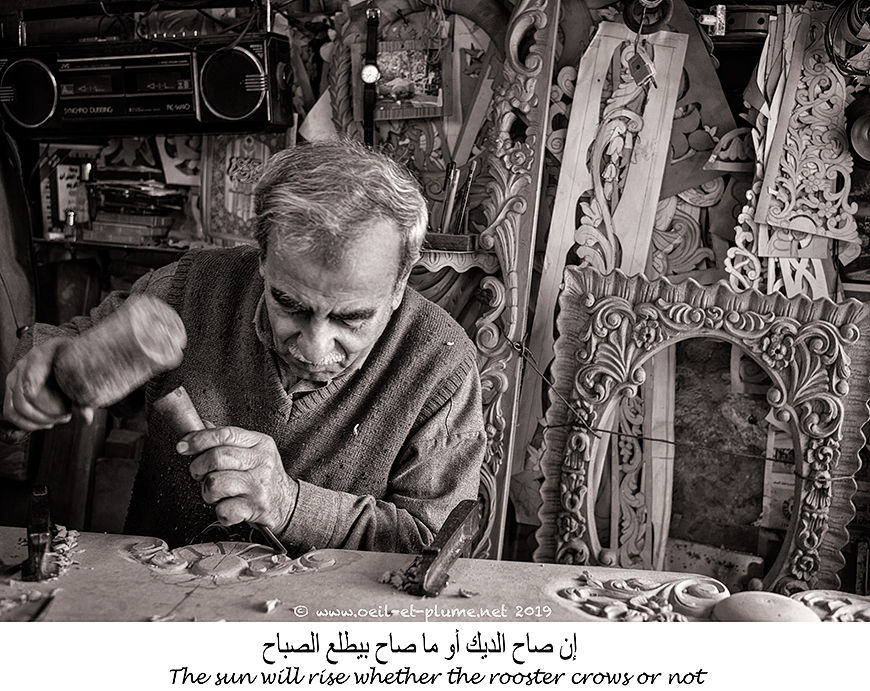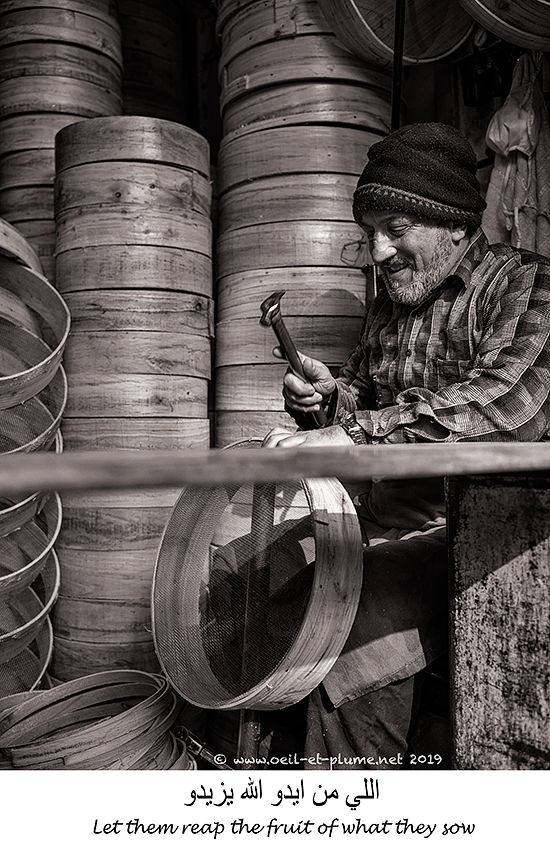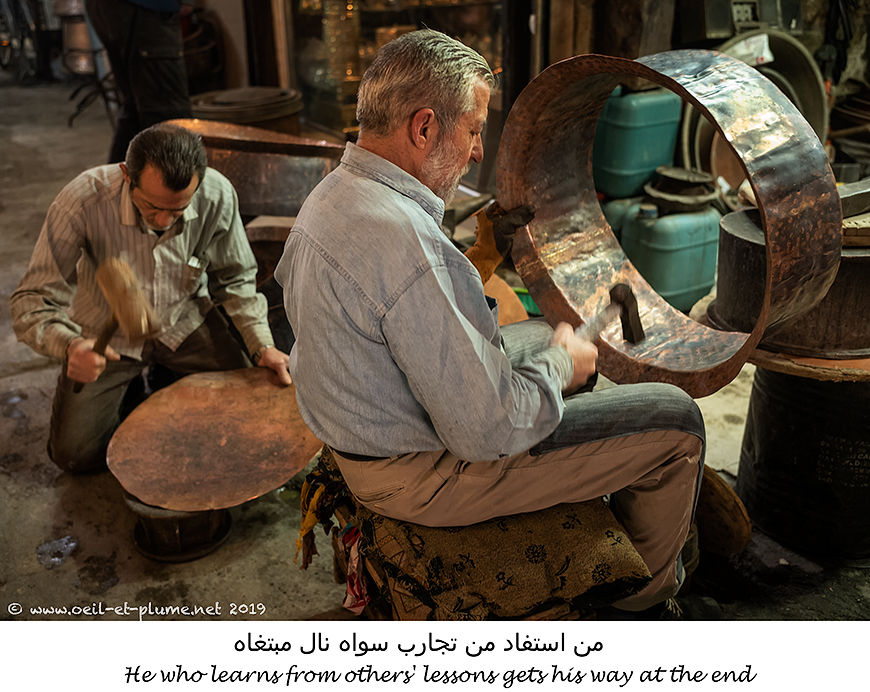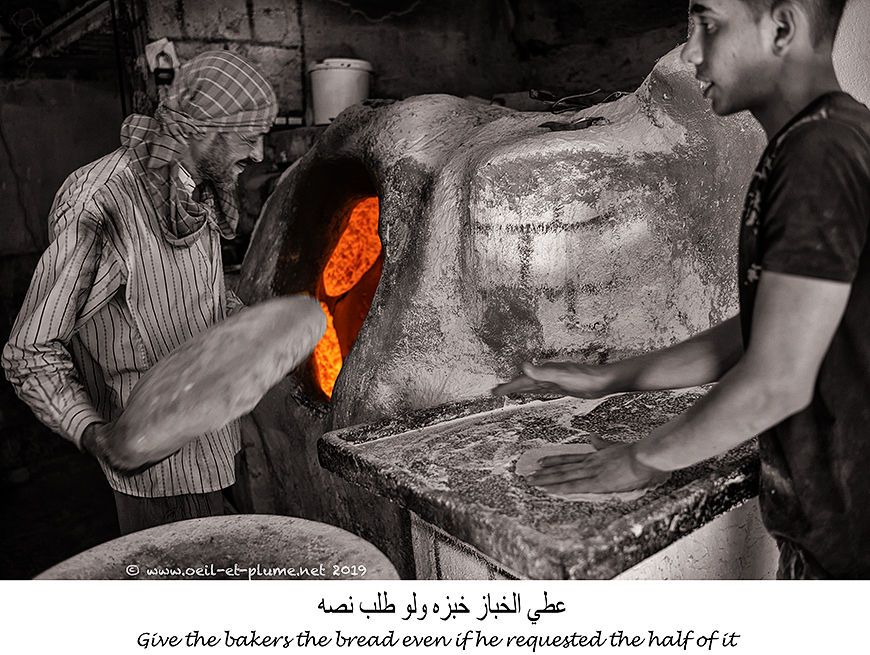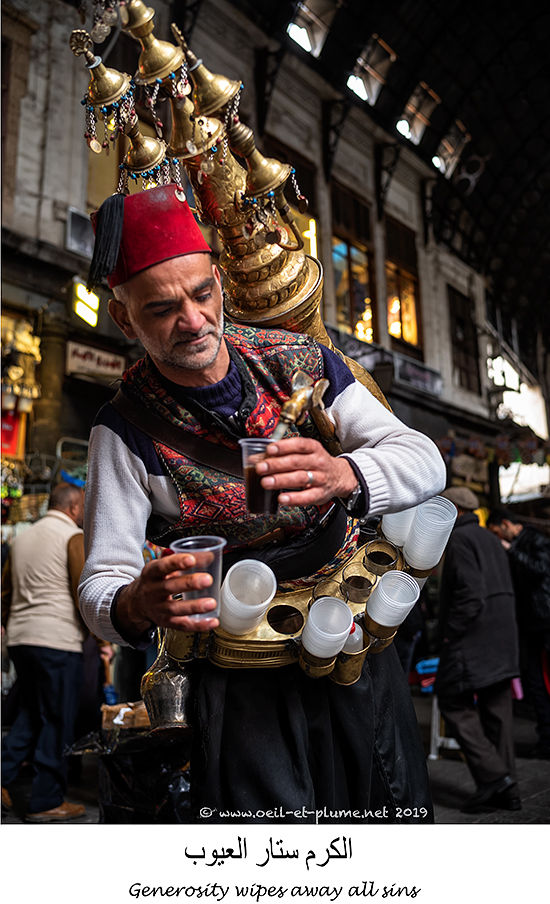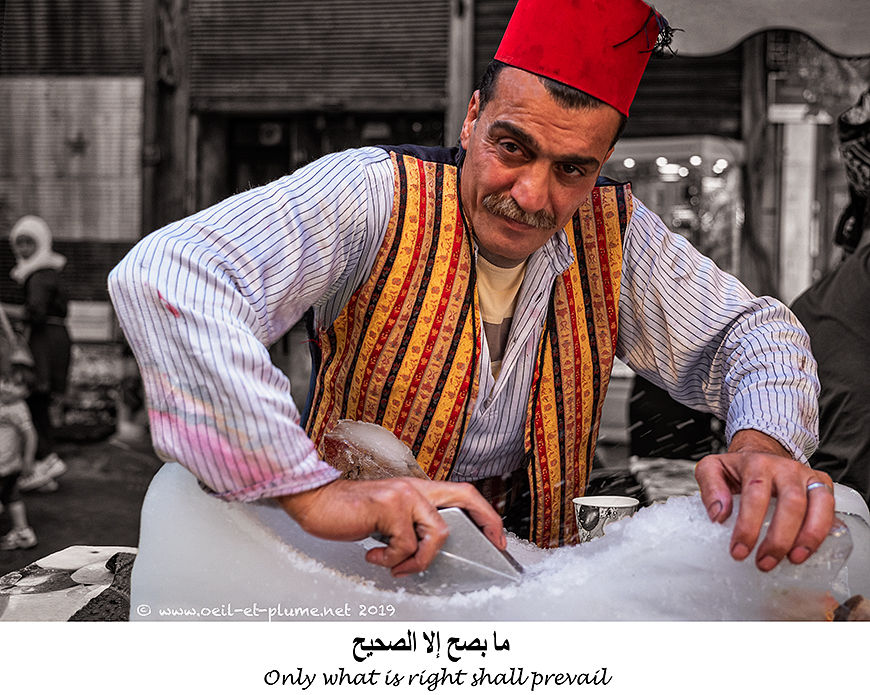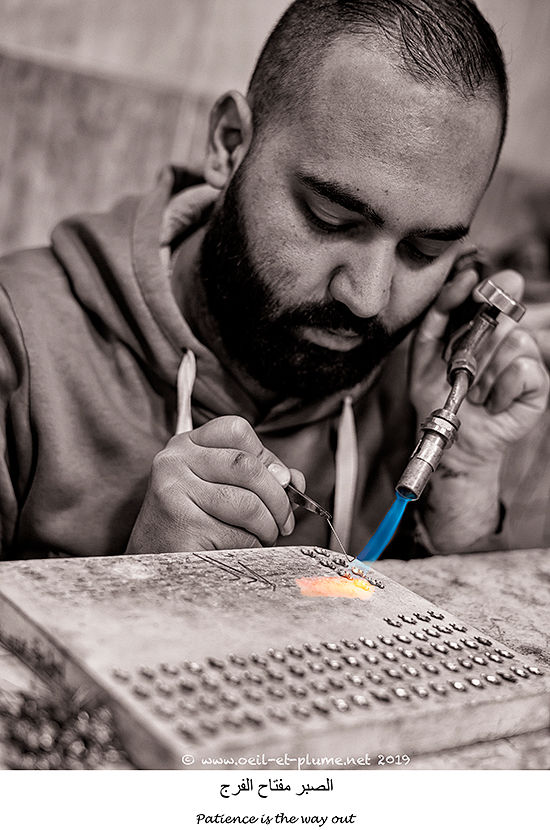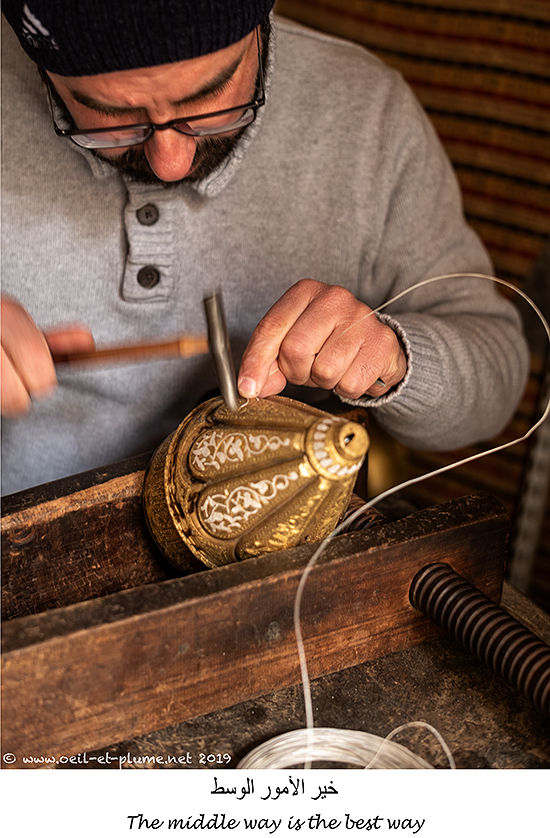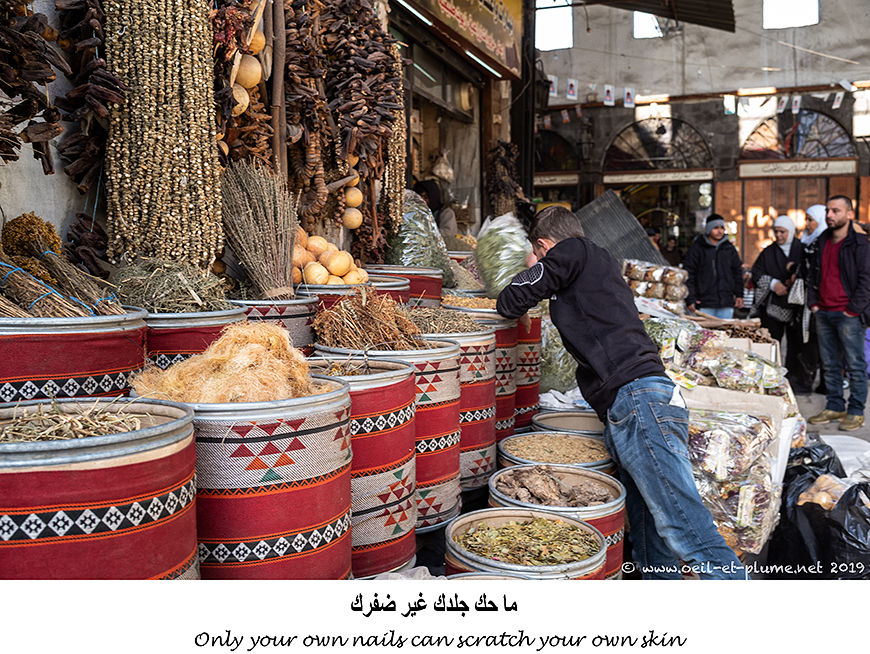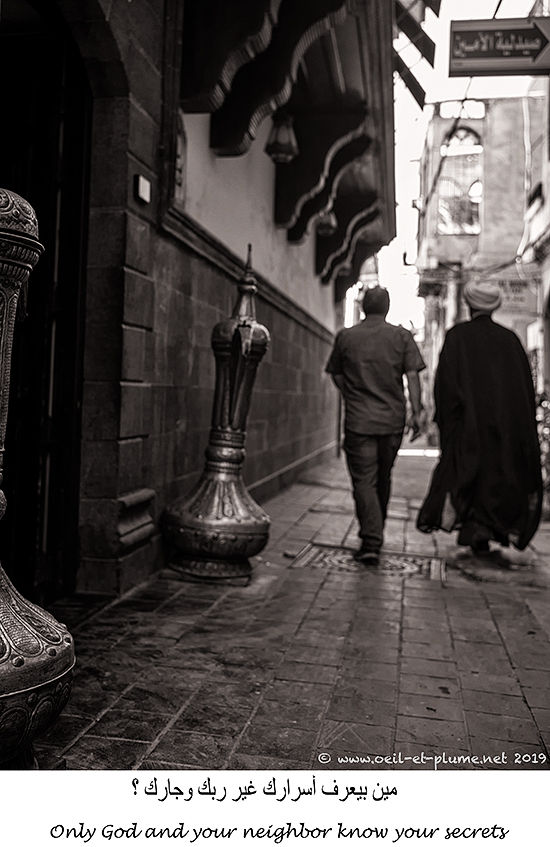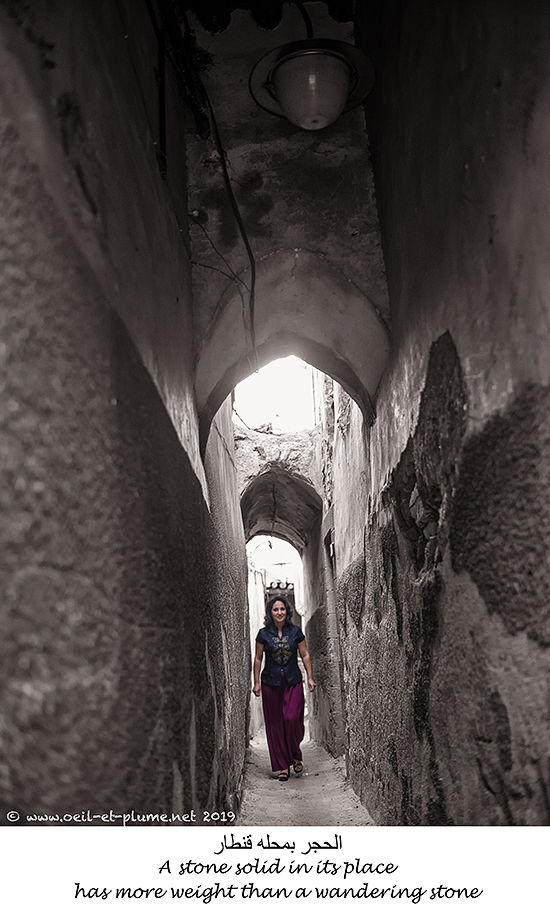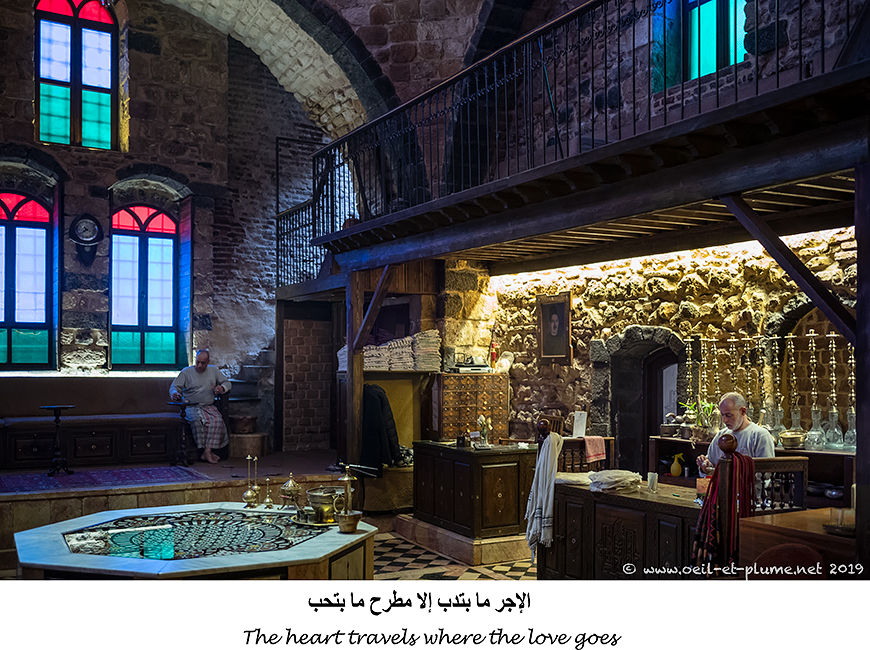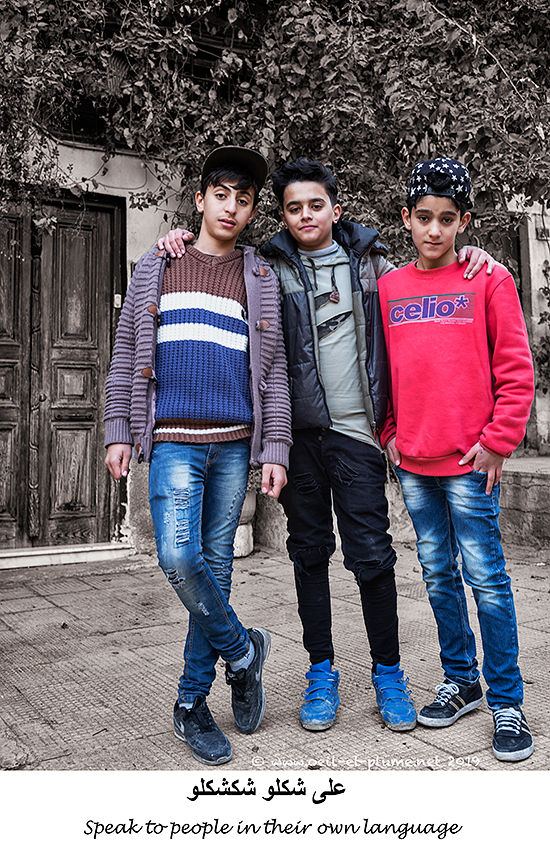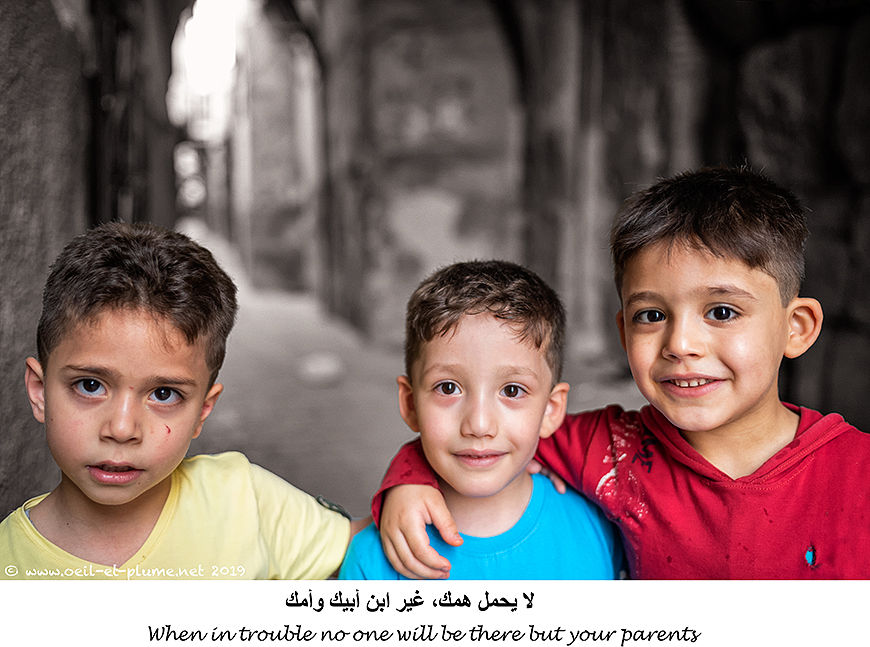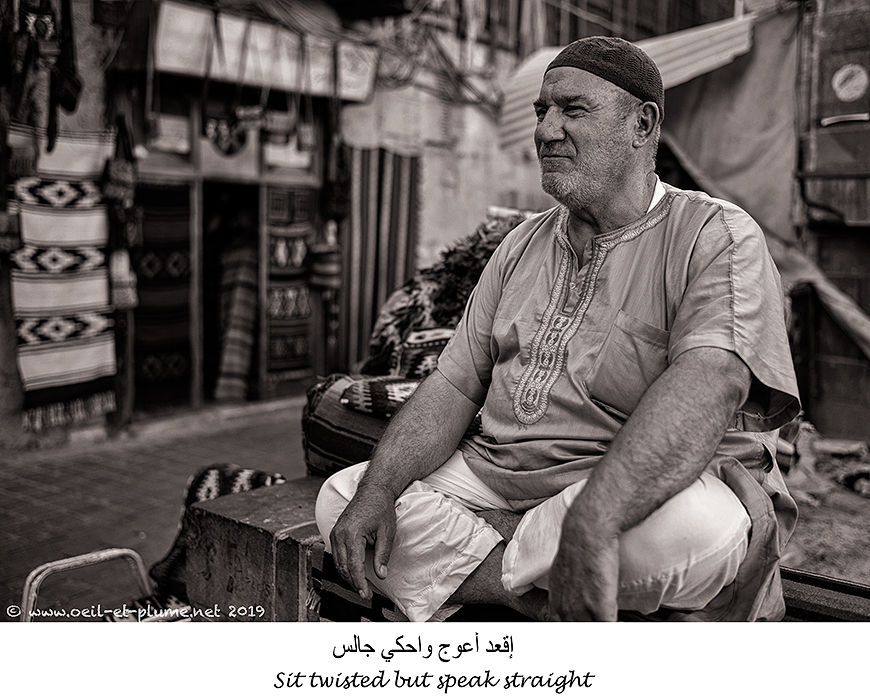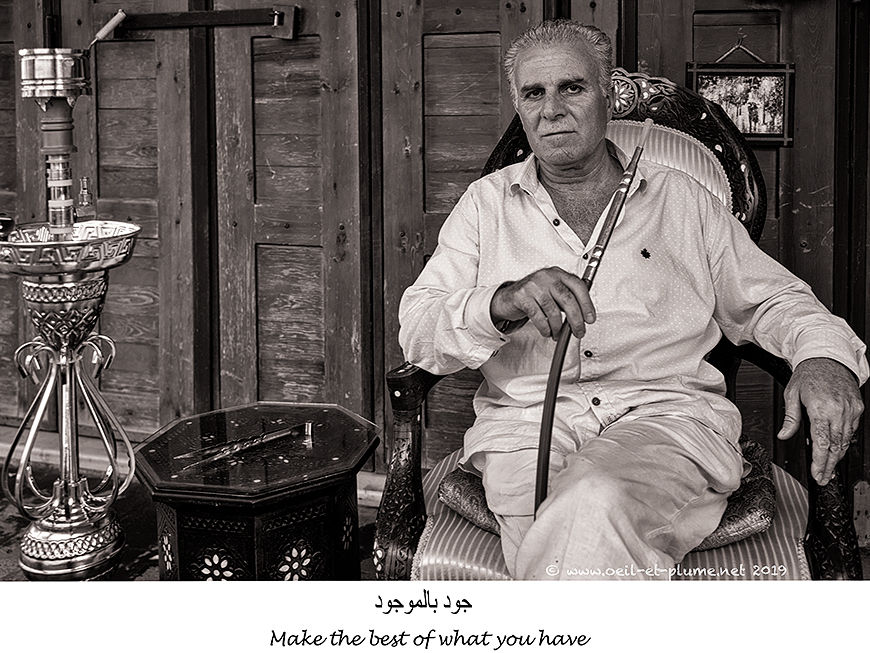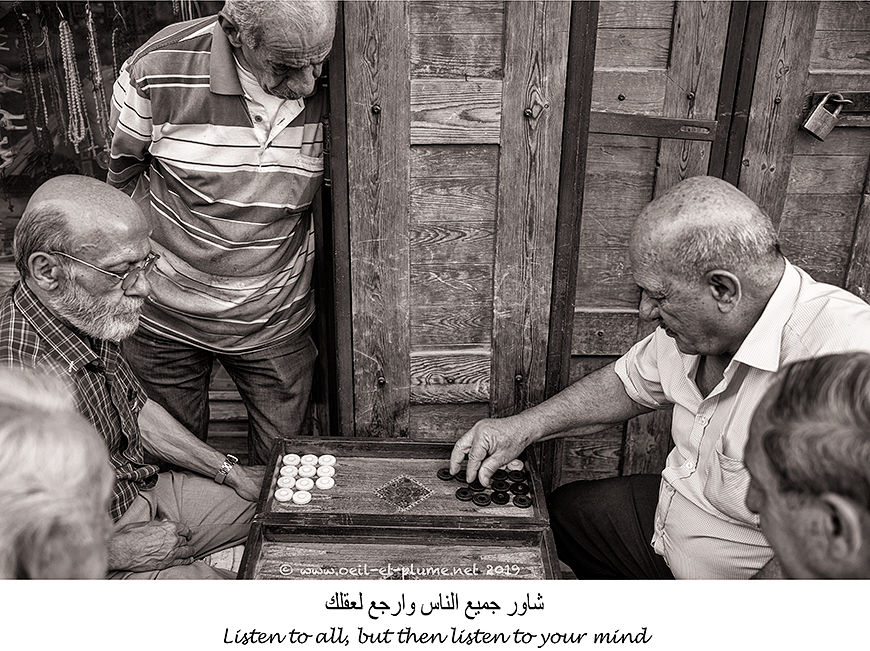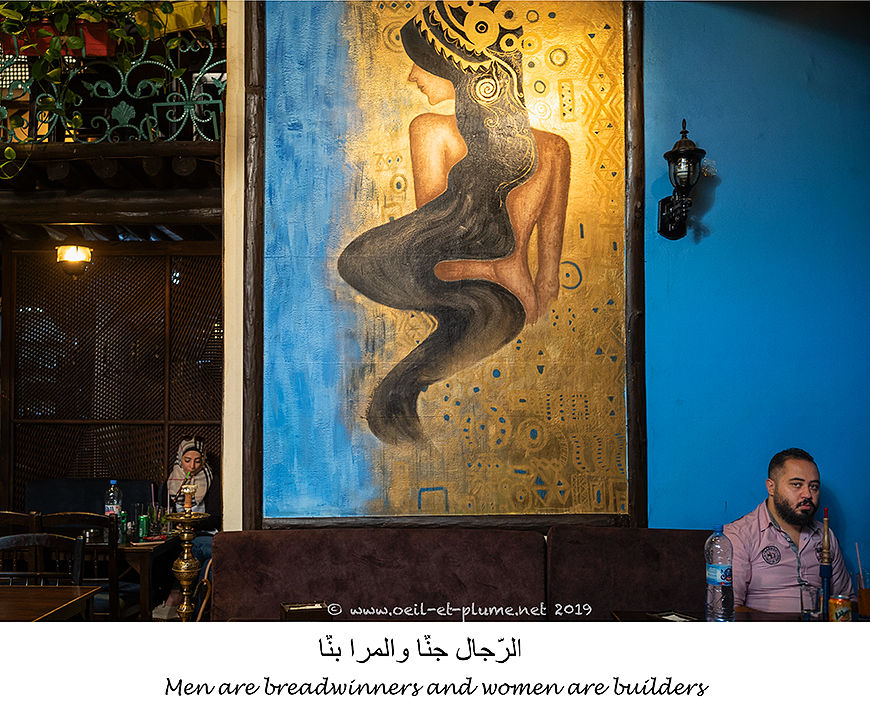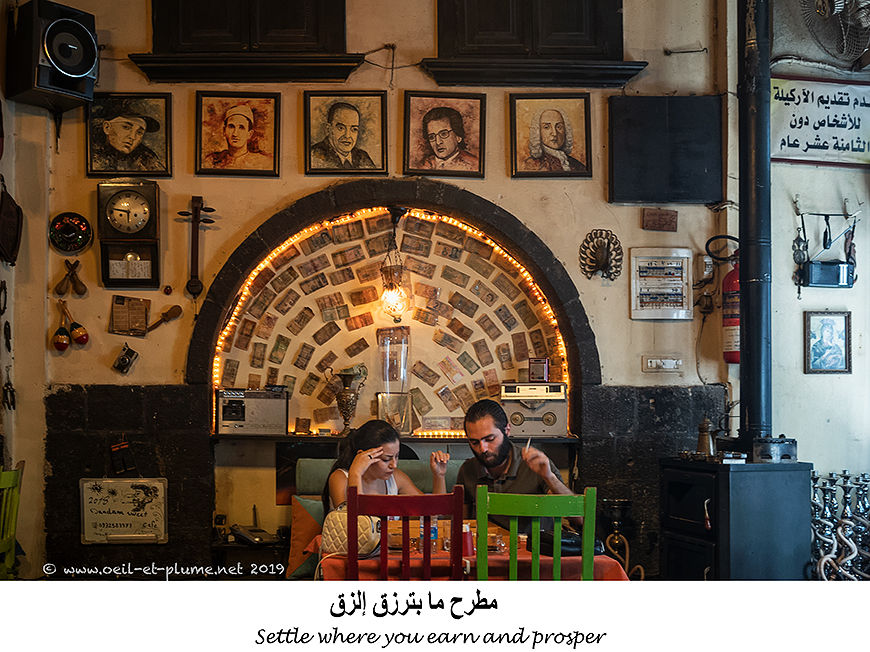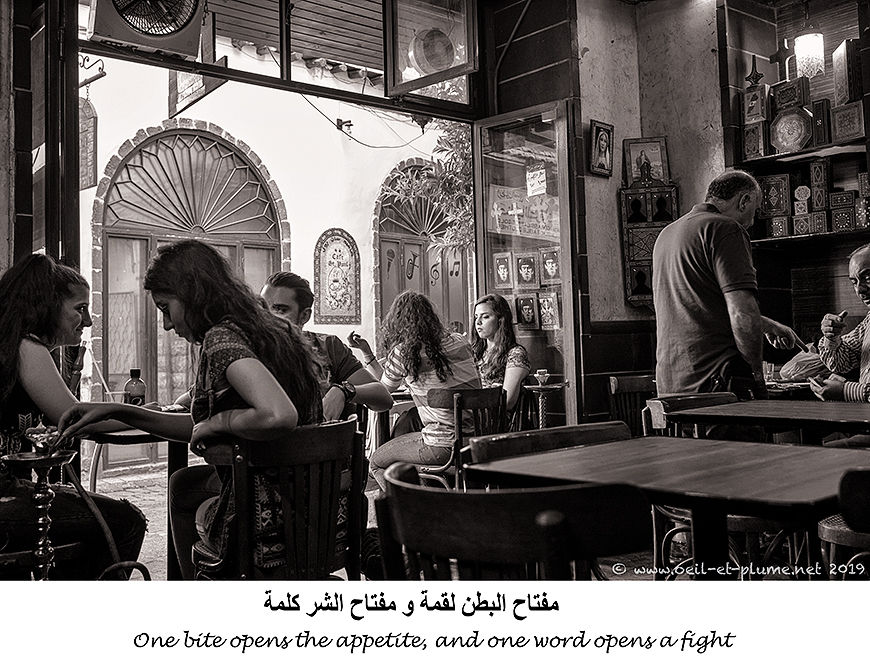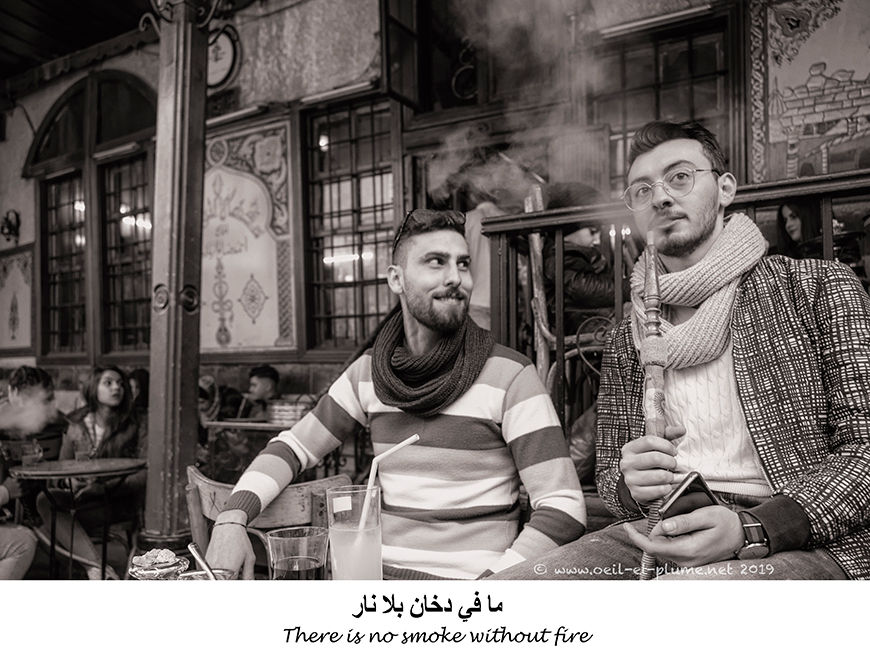 The enclosed video provides you with a vivid opportunity to carry out a virtual visit:
Epilogue
You might be surprised by the serenity expressed by the set of pictures and proverbs above. The messaging contrasts sharply with the international image available abroad. So is our world: stunning, full of contrasts and surprises.
The exhibition drew to a close a few days ago. It attracted visitors until closure day, including people whom I met and portrayed in Old Damascus. Many visitors expressed their appreciation for the combination of pictures and texts. Arabic-speakers found often that the English translation of the Syrian proverbs do not pay justice to the subtlety of their Arabic formulation.
Upon closure, taking down the frames proved to be quite emotional, as the pictures and the proverbs would have already settled on the venerable stonewalls. They do belong to the immaterial capital of Old Damascus, regardless of their future location.
Some of the photographs above were eventually donated to their main subjects when I was able to meet them again in the Old Town. In any case, all images found their permanent place in my soul and my mind.

Cheers,