Zafimanirys' houses are traditionally built on a dense wooden structure, filled with red earth material and covered with wood. Roofs are made of bamboo. As both wood and bamboo are getting scarce and hard to reach, metal sheet roofs are gradually replacing those natural materials. Some houses are stone-made – a sign of relative wealth of their owners.
In such a beautiful natural landscape, local chicken live obviously a happy life until they meet with their fate. Hosted underneath the granary room, they help keeping the crops safe from insects and rodents, alongside flat round disks. Those wooden disks are reminiscent of the flat stones used traditionally in the Swiss Alps for the same purpose.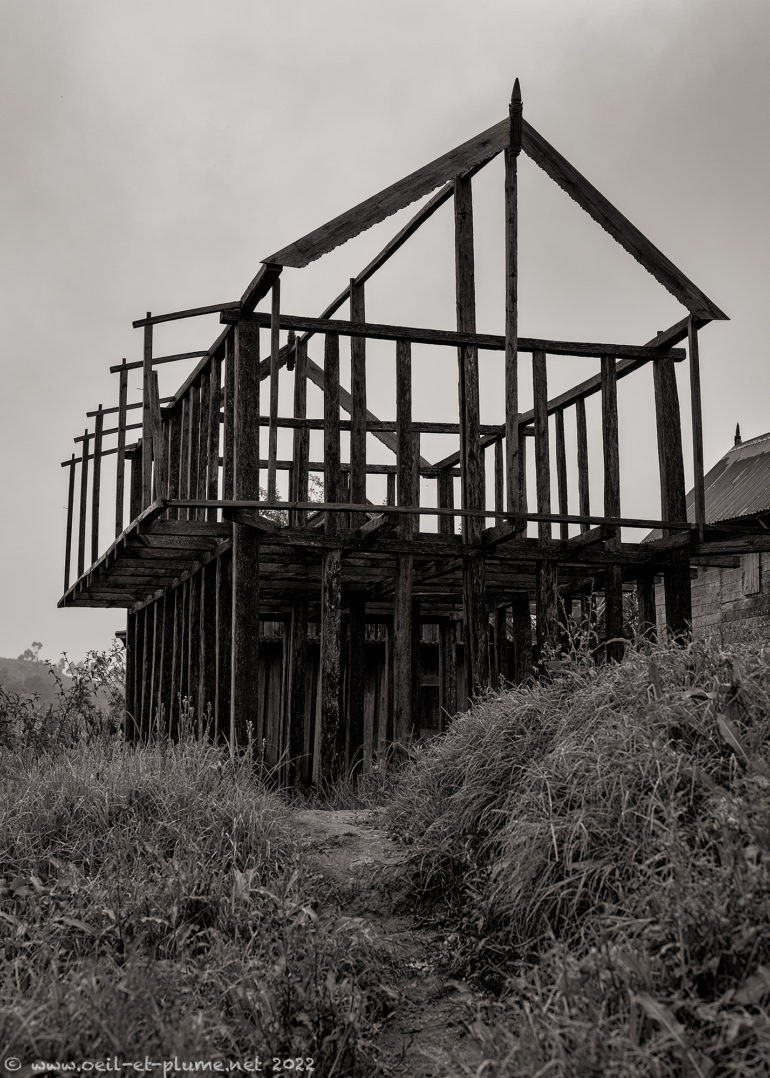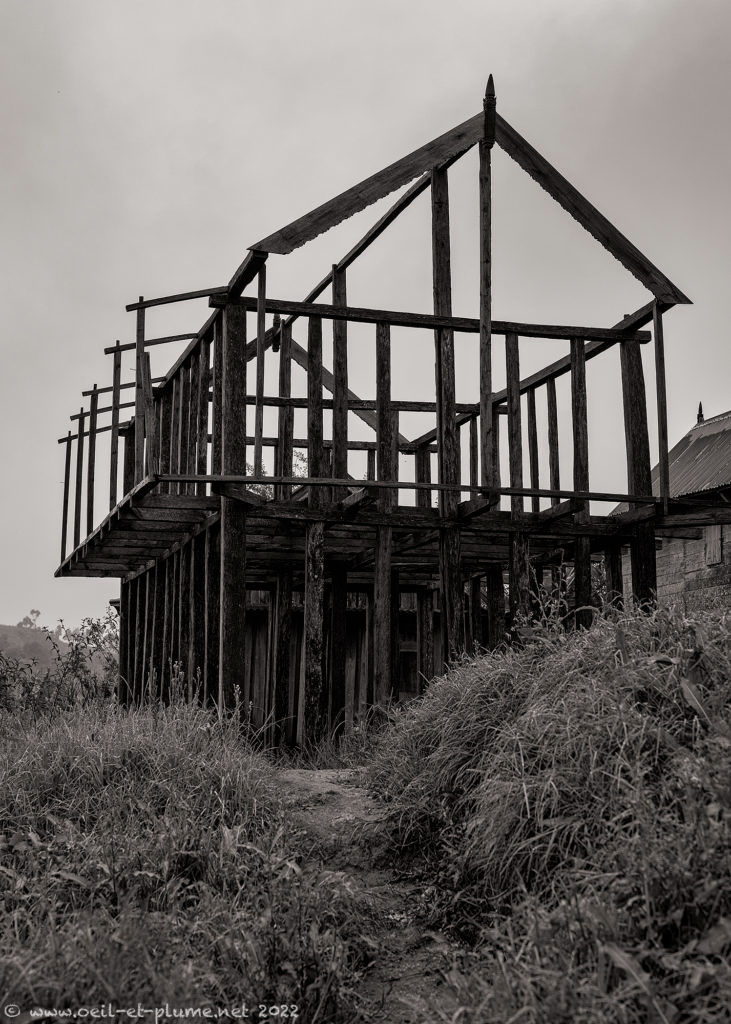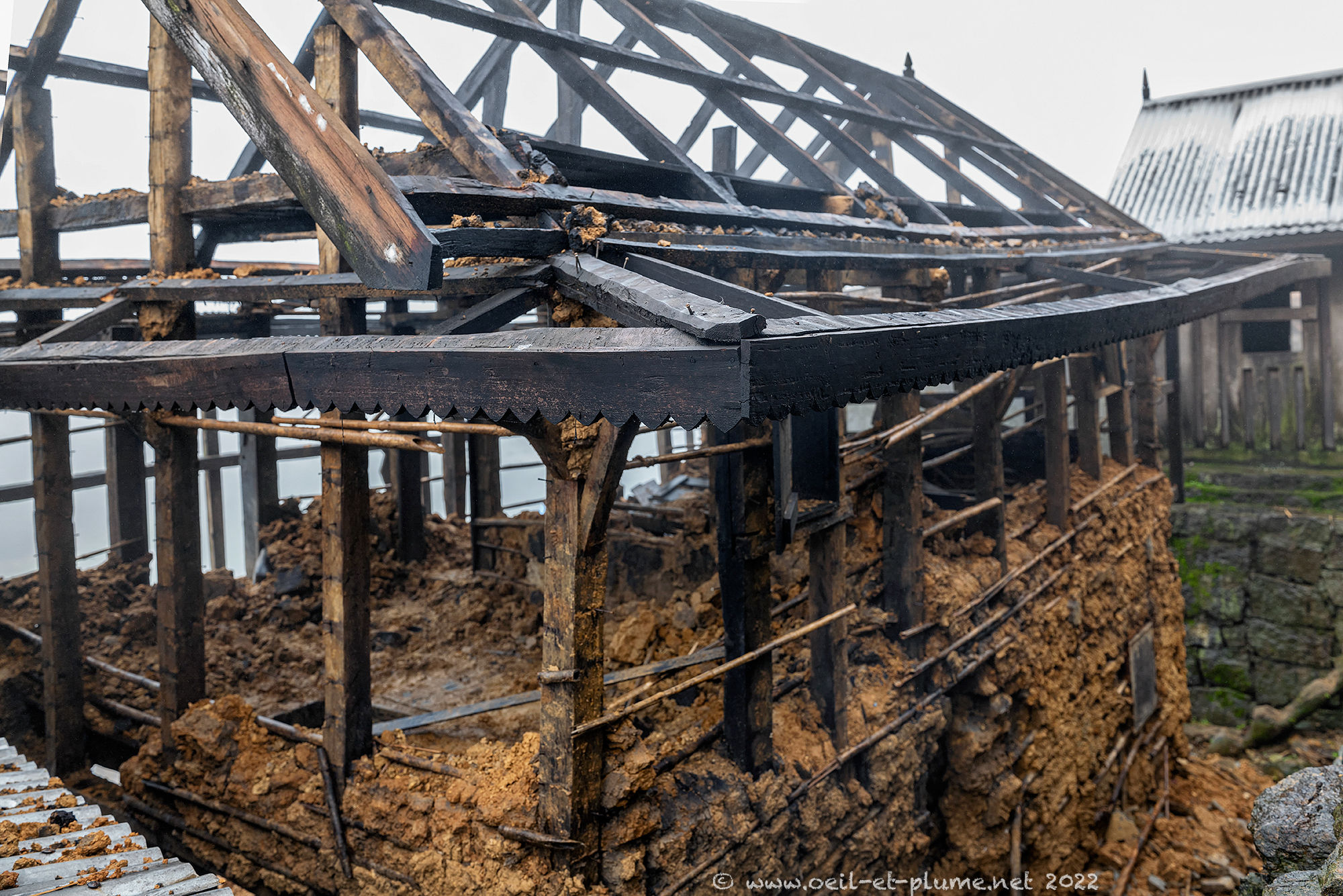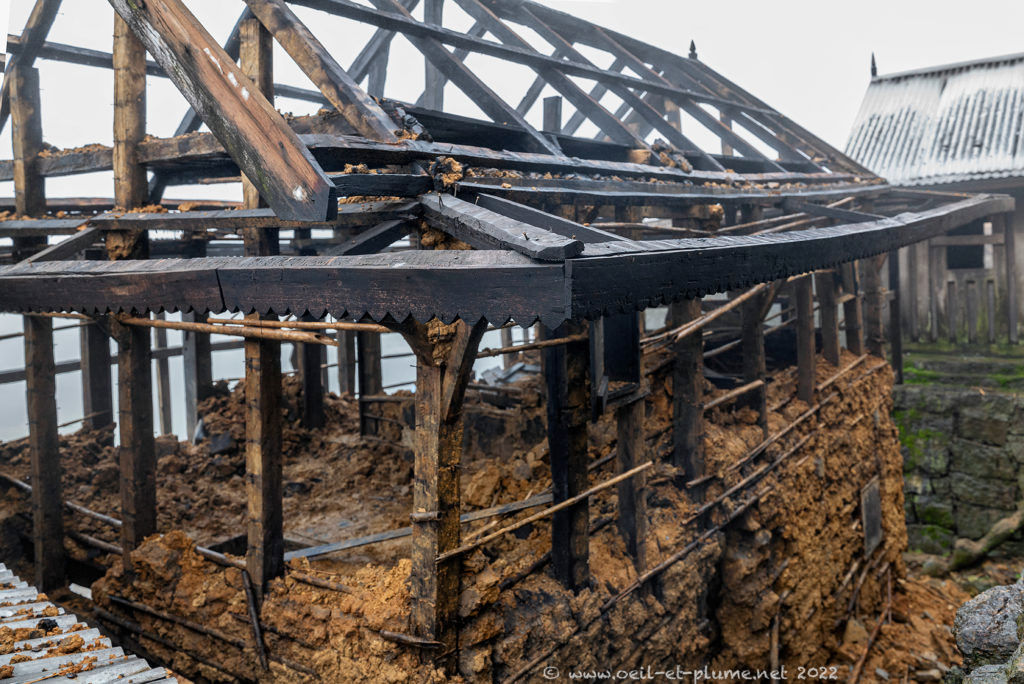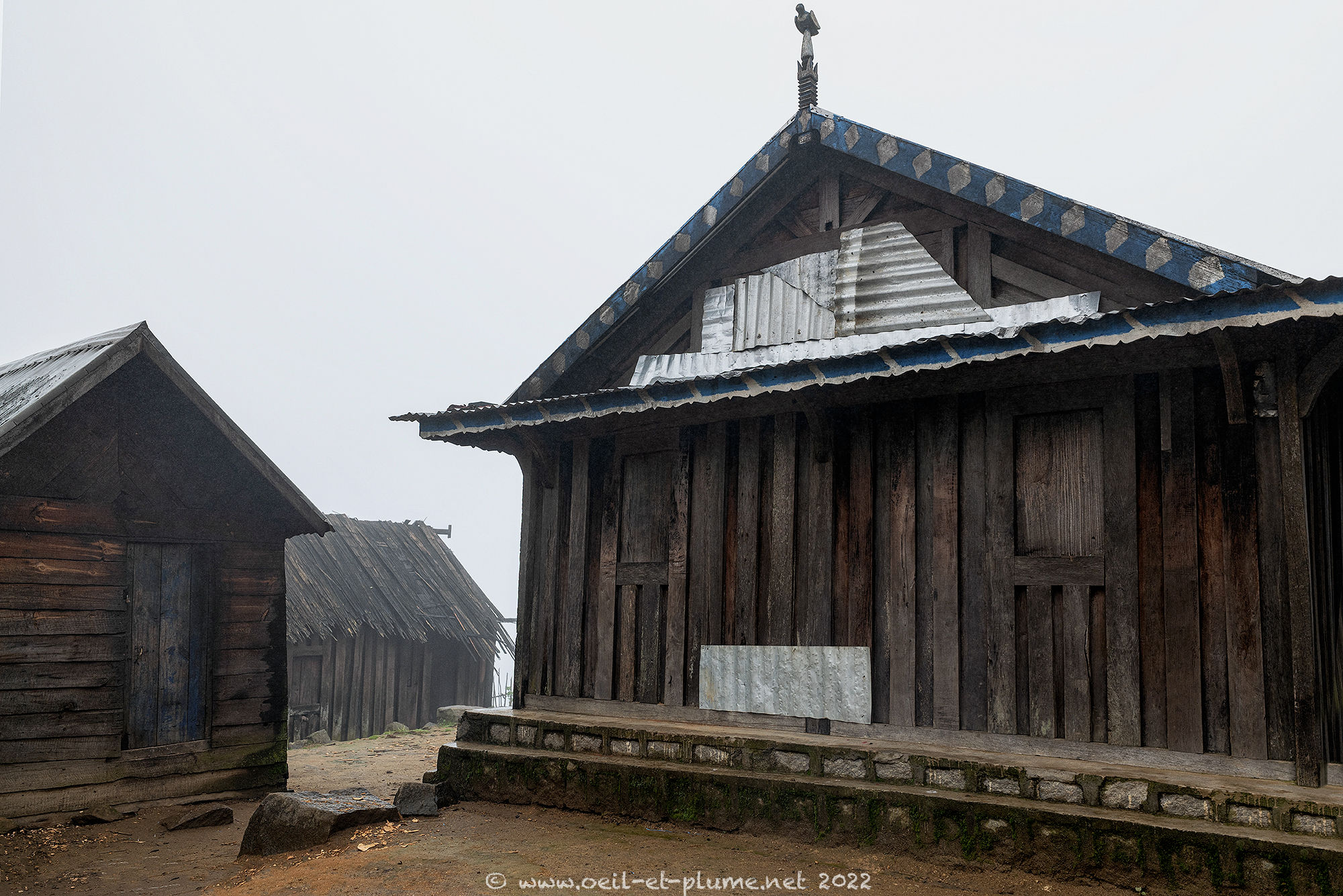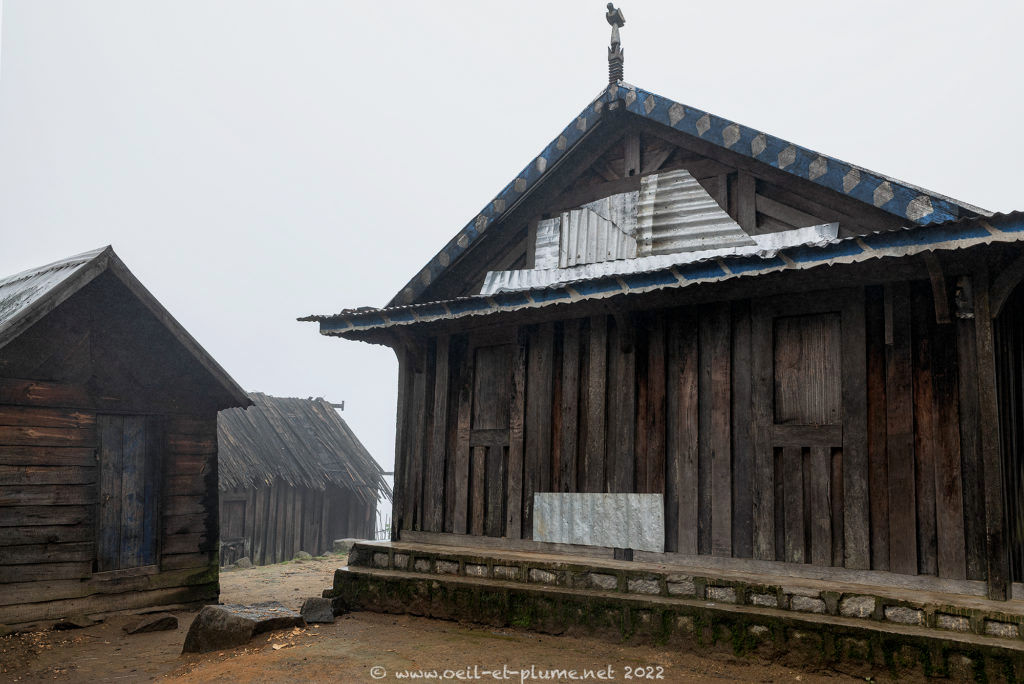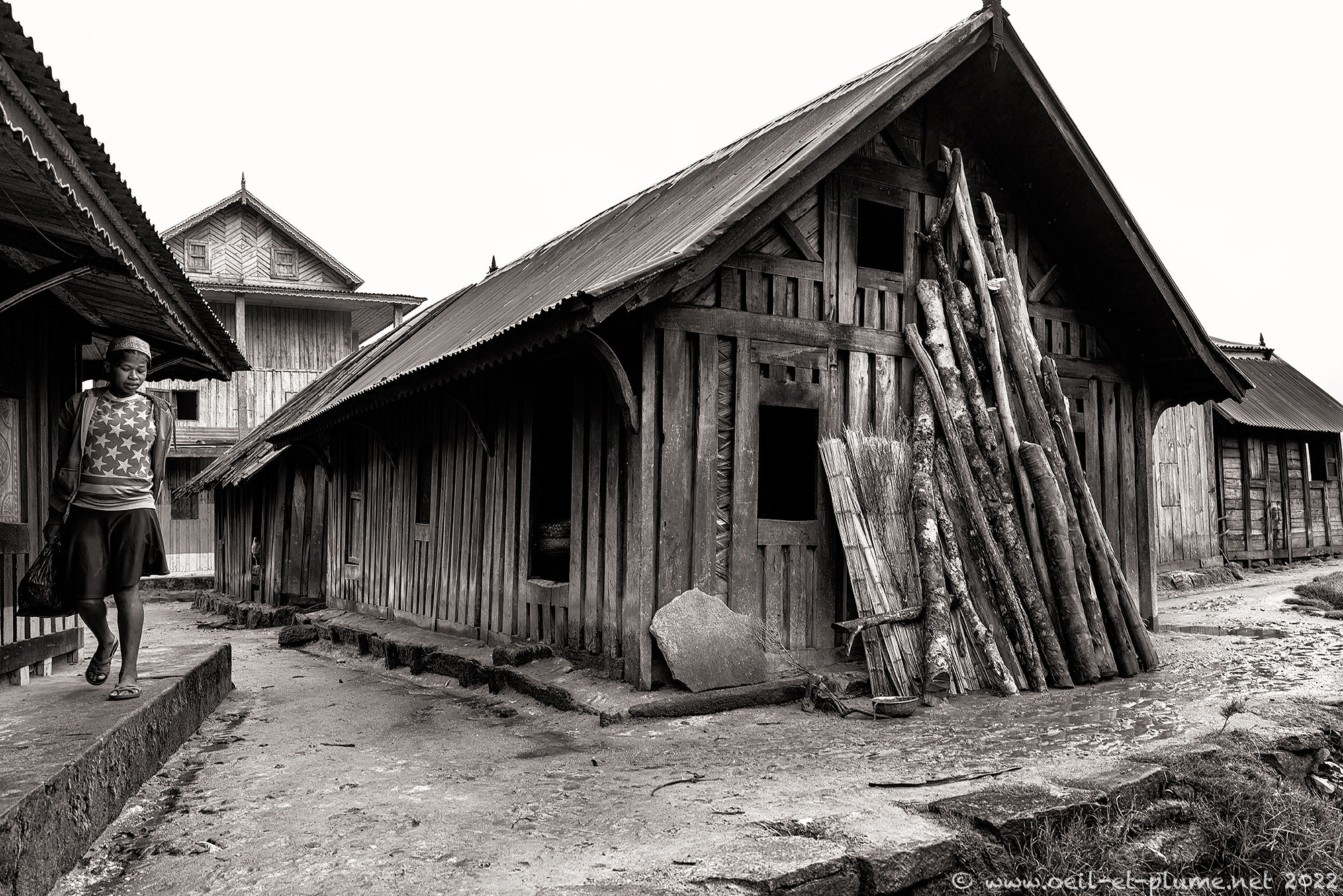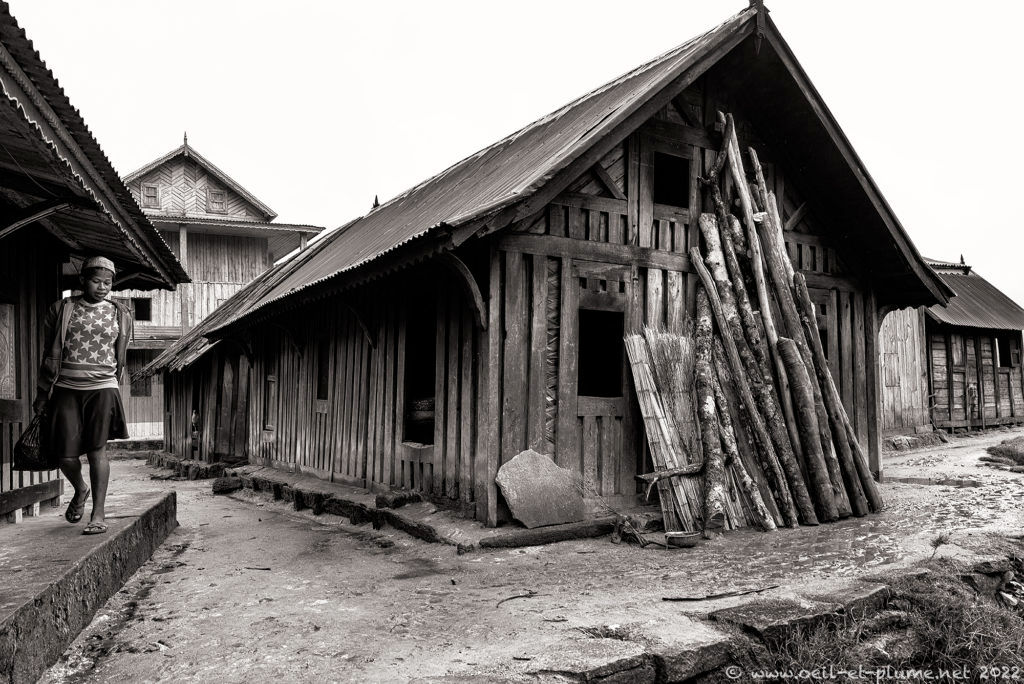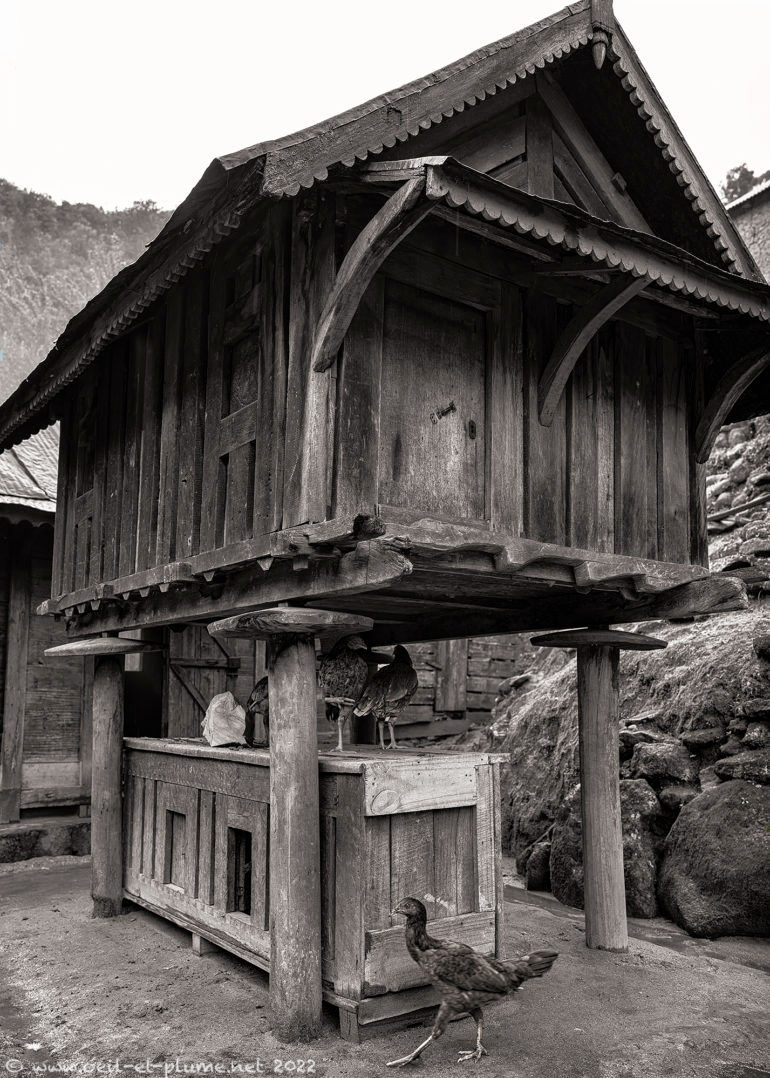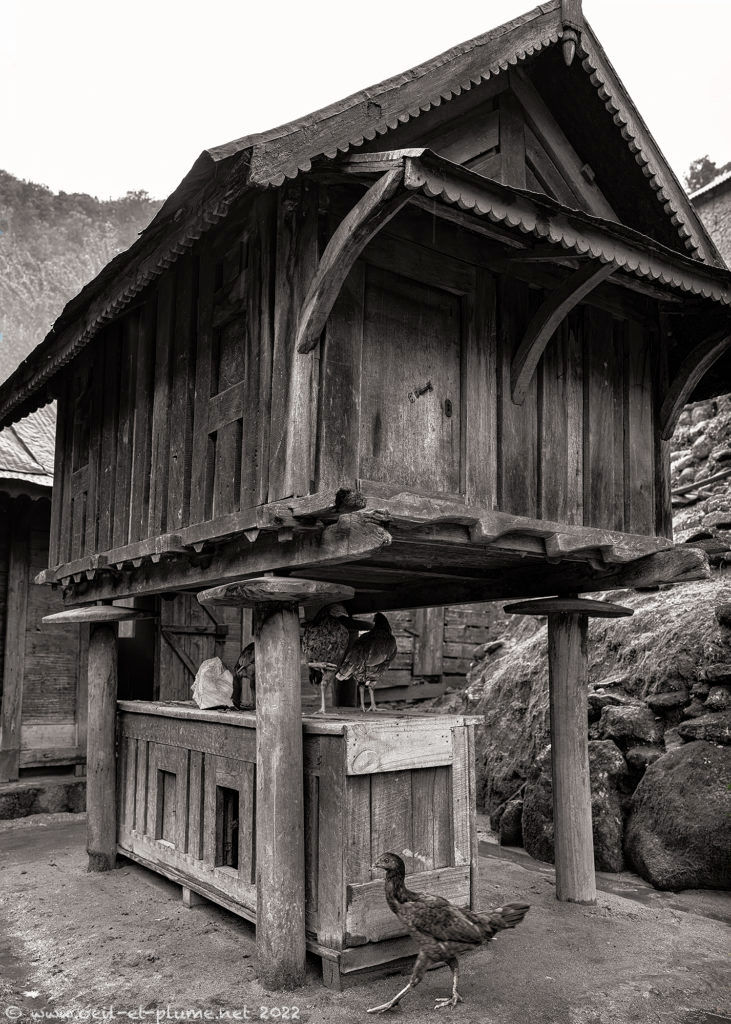 Rural life in Zafimaniry settlements appears raw like a gem: hard and rough, enlightened with precious instances of genuine beauty. No phone, television or internet networks are available.
Elderly live with their family until their last breath. Men work hard in the fields and spend their leisure time playing football and drinking local rum. Women are everywhere, helping in the field, keeping their household and raising their children; their legs are as strong as those of international football stars. Children grow healthy and happy; their emotions pop up spontaneously, untapped.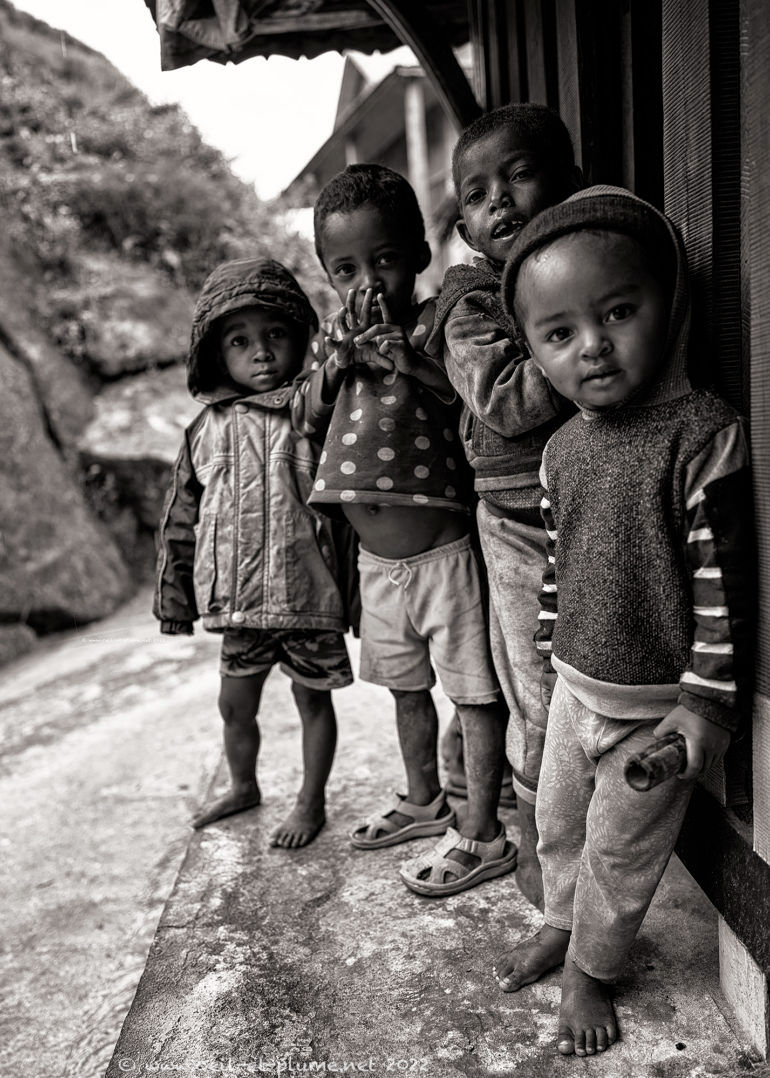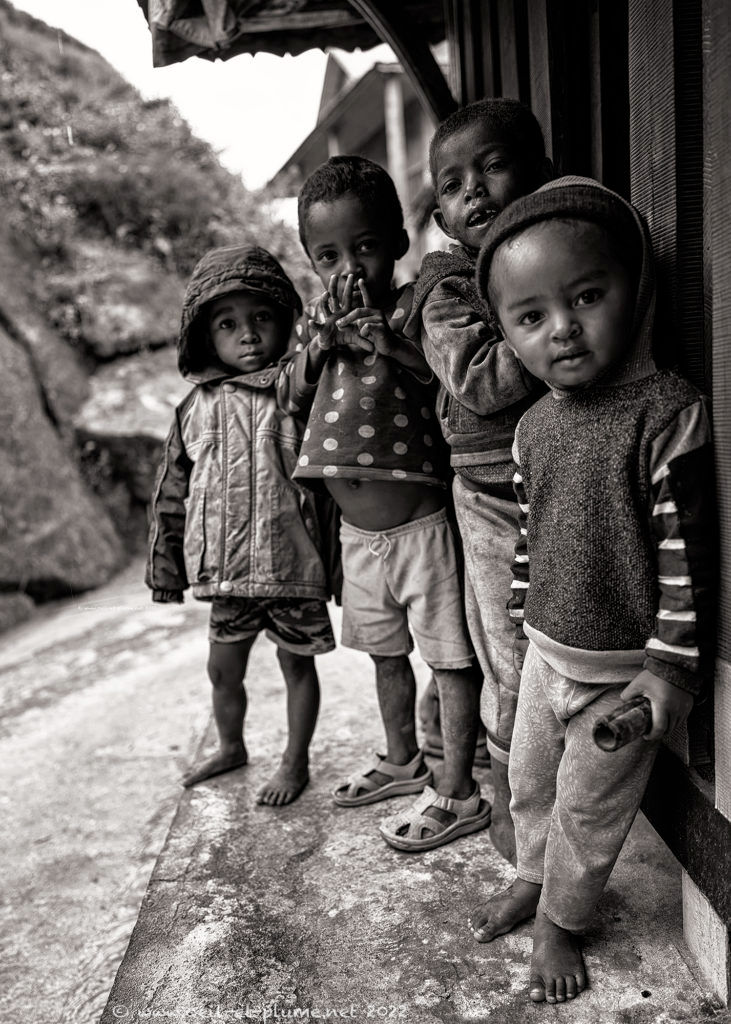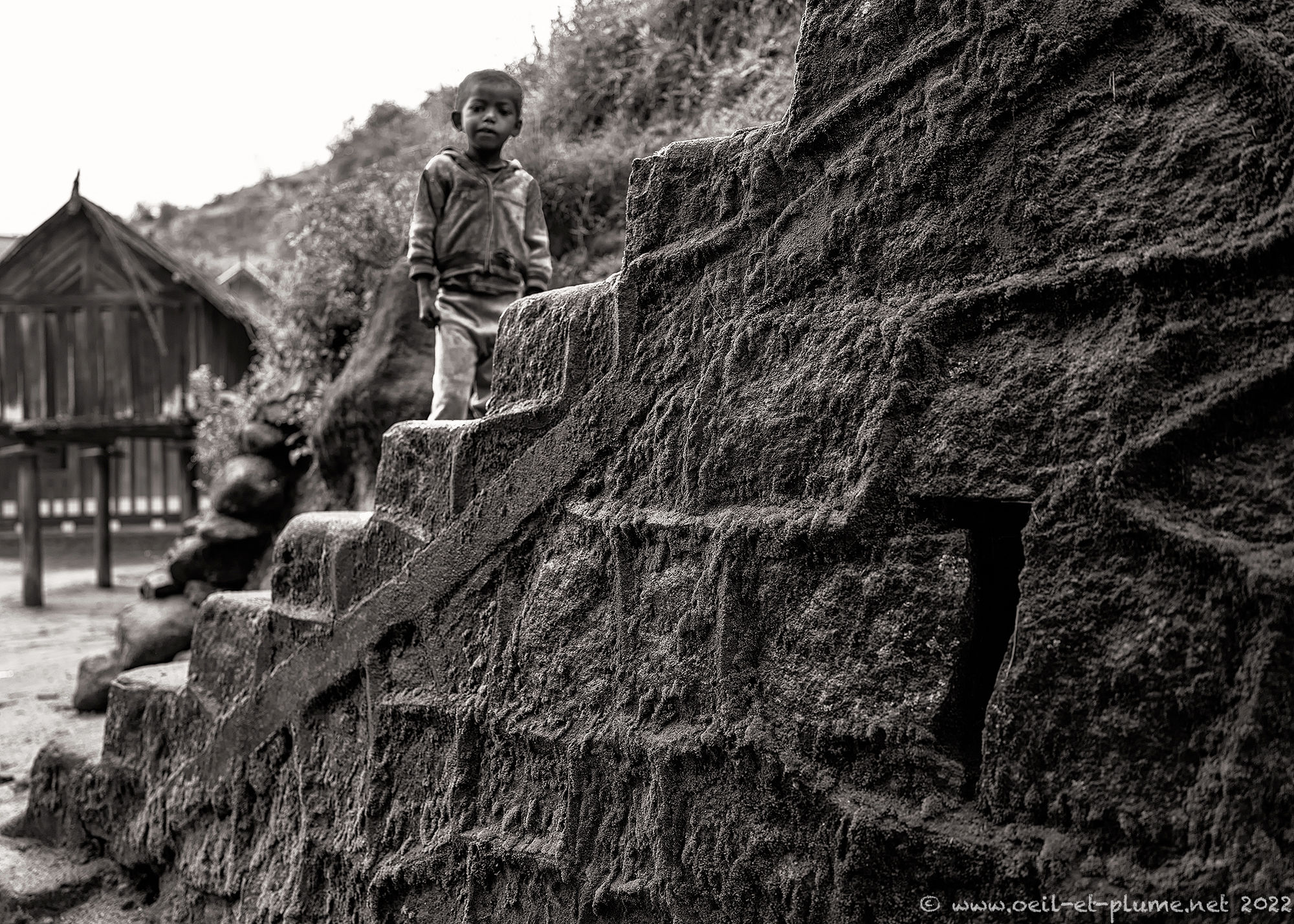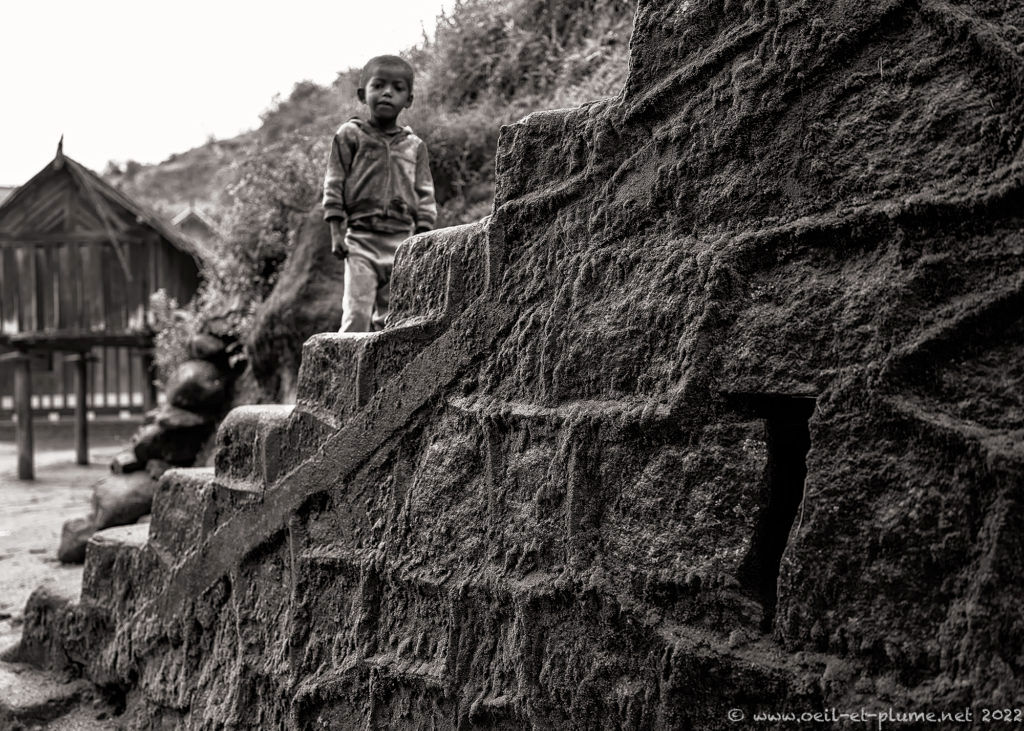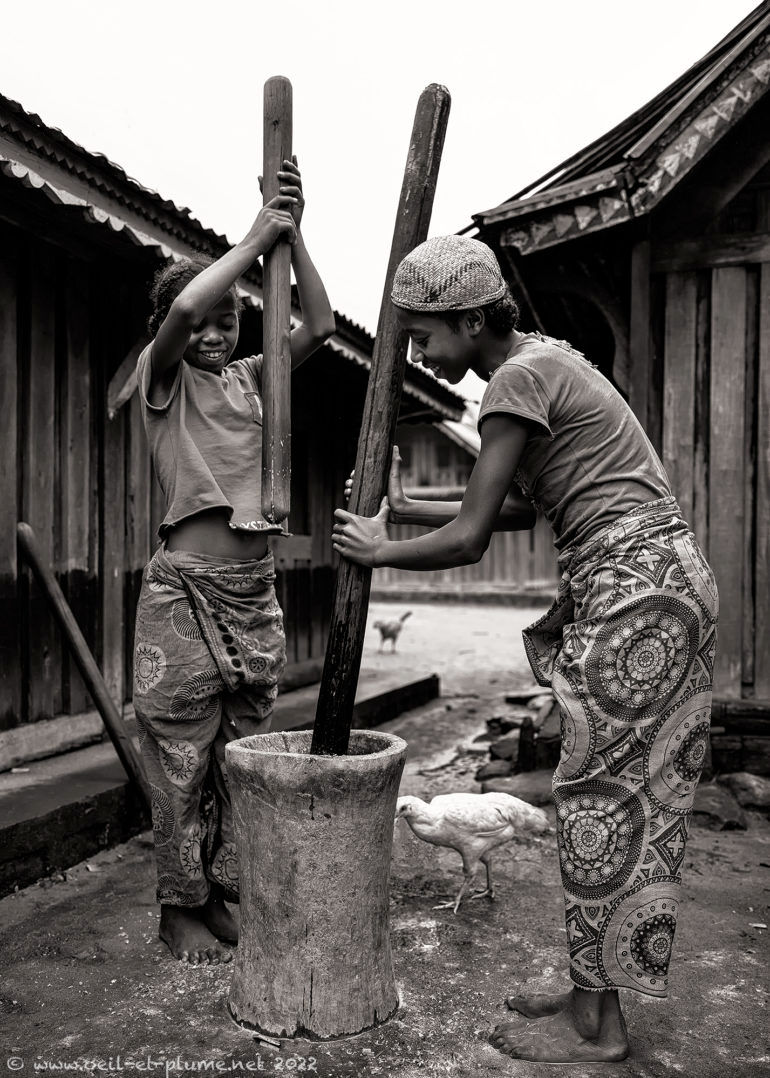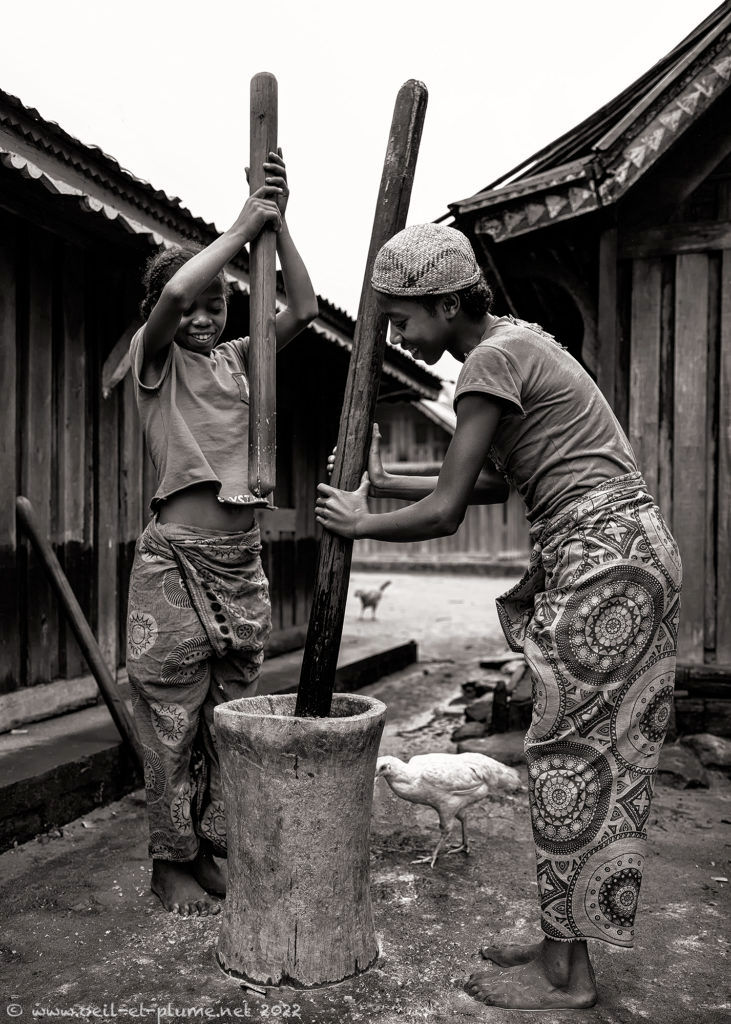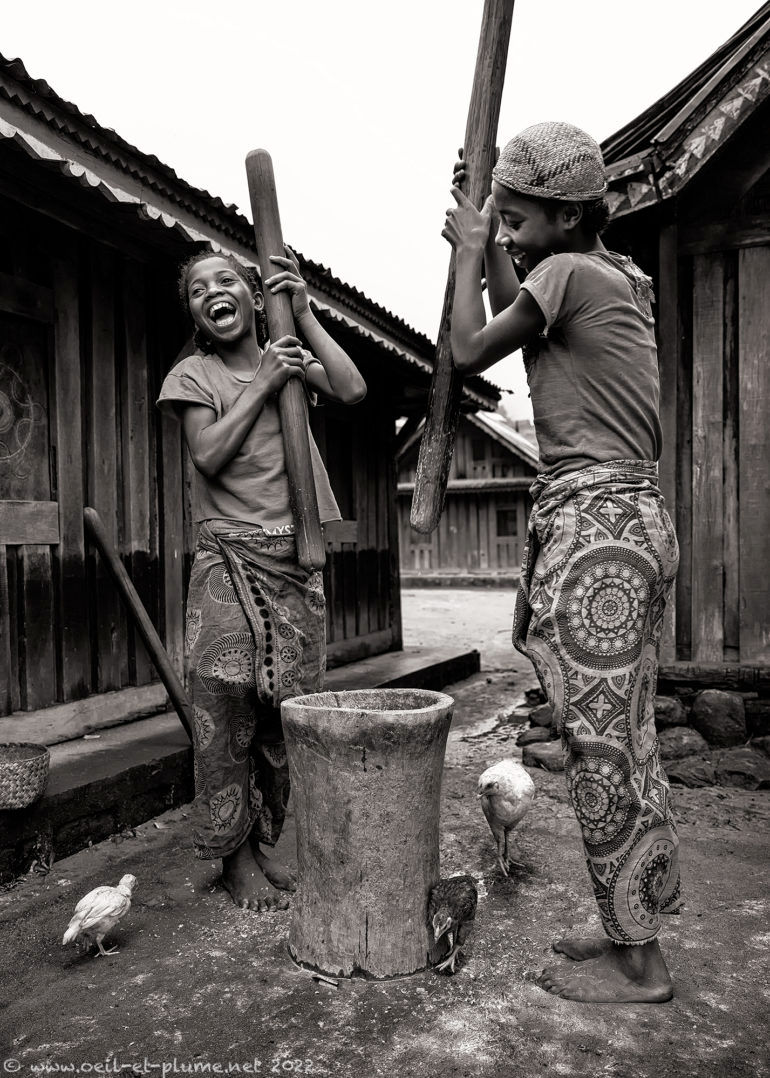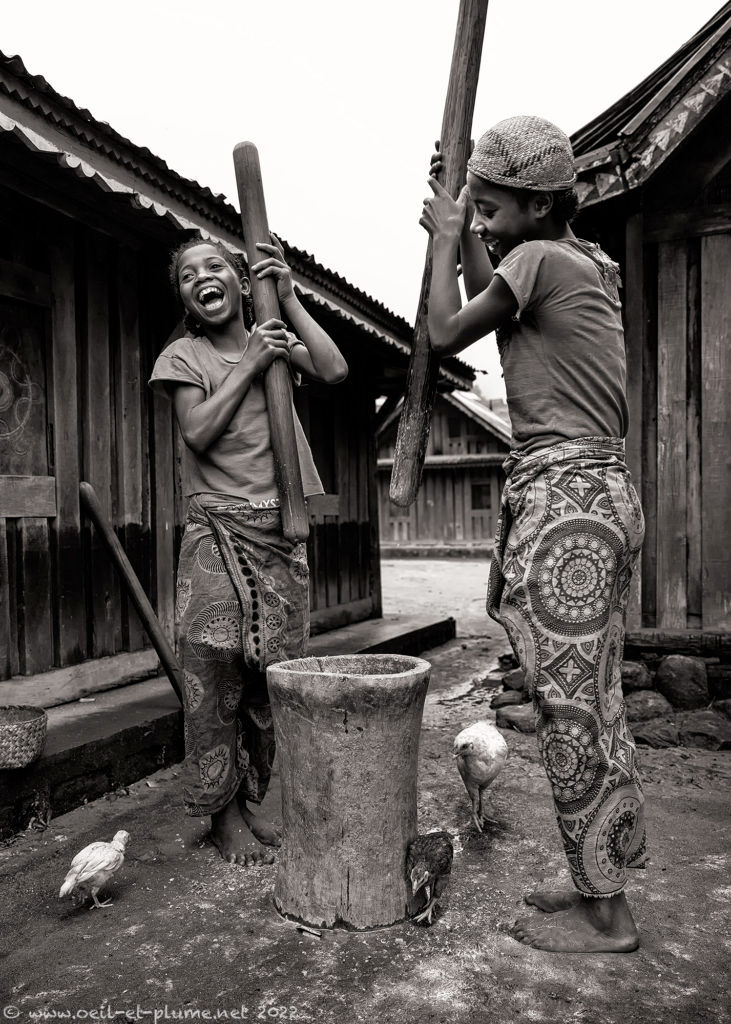 Wood carving is everywhere in Zafimaniry villages. It adorns doors, shutters and other prominent external elements of the house. Indoor, it decorates pieces of furniture. Rosewood is most commonly used for carving, amongst many other wood varieties used to build a house.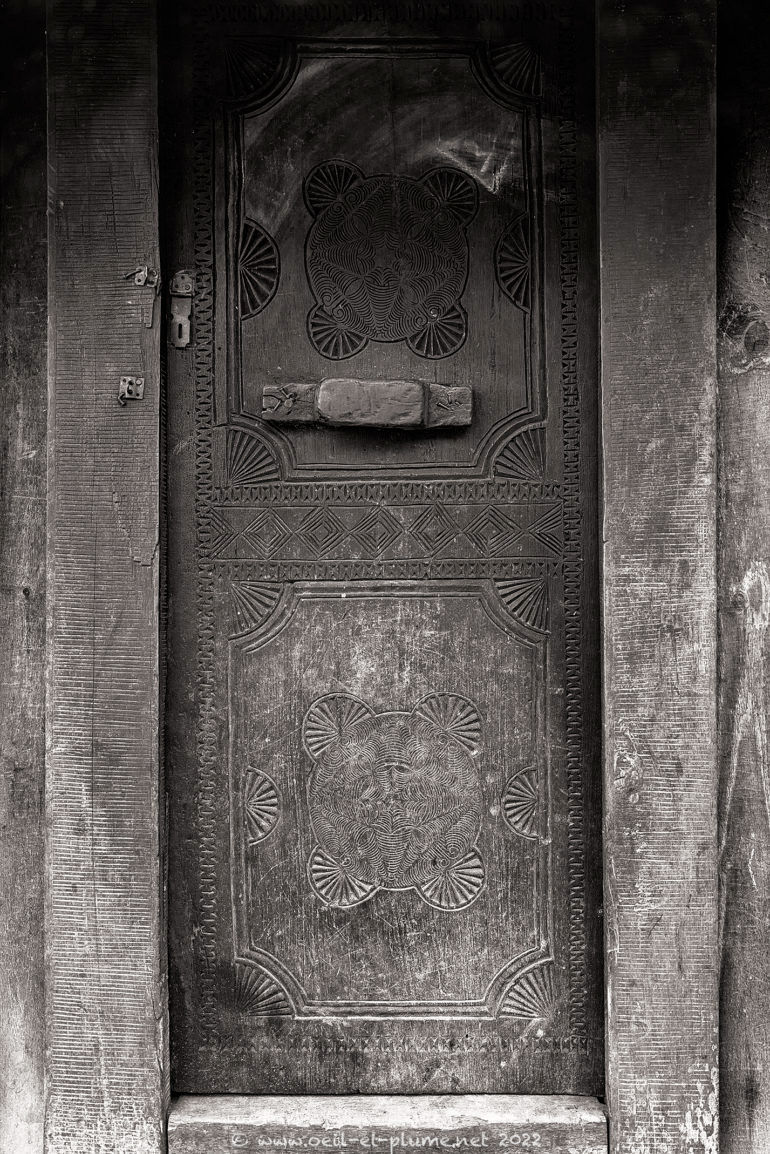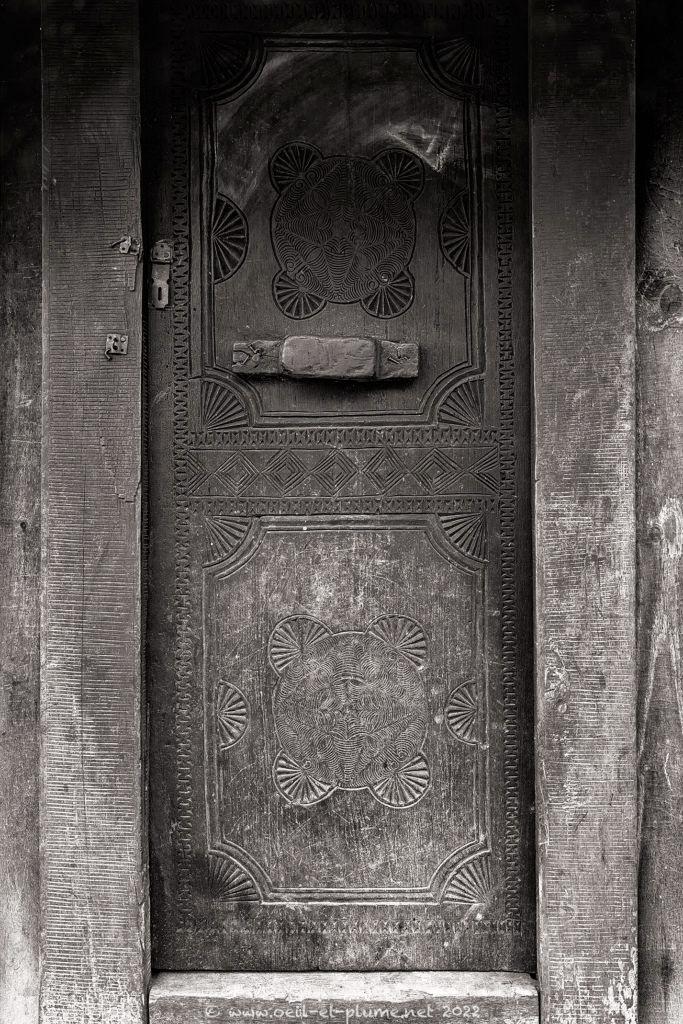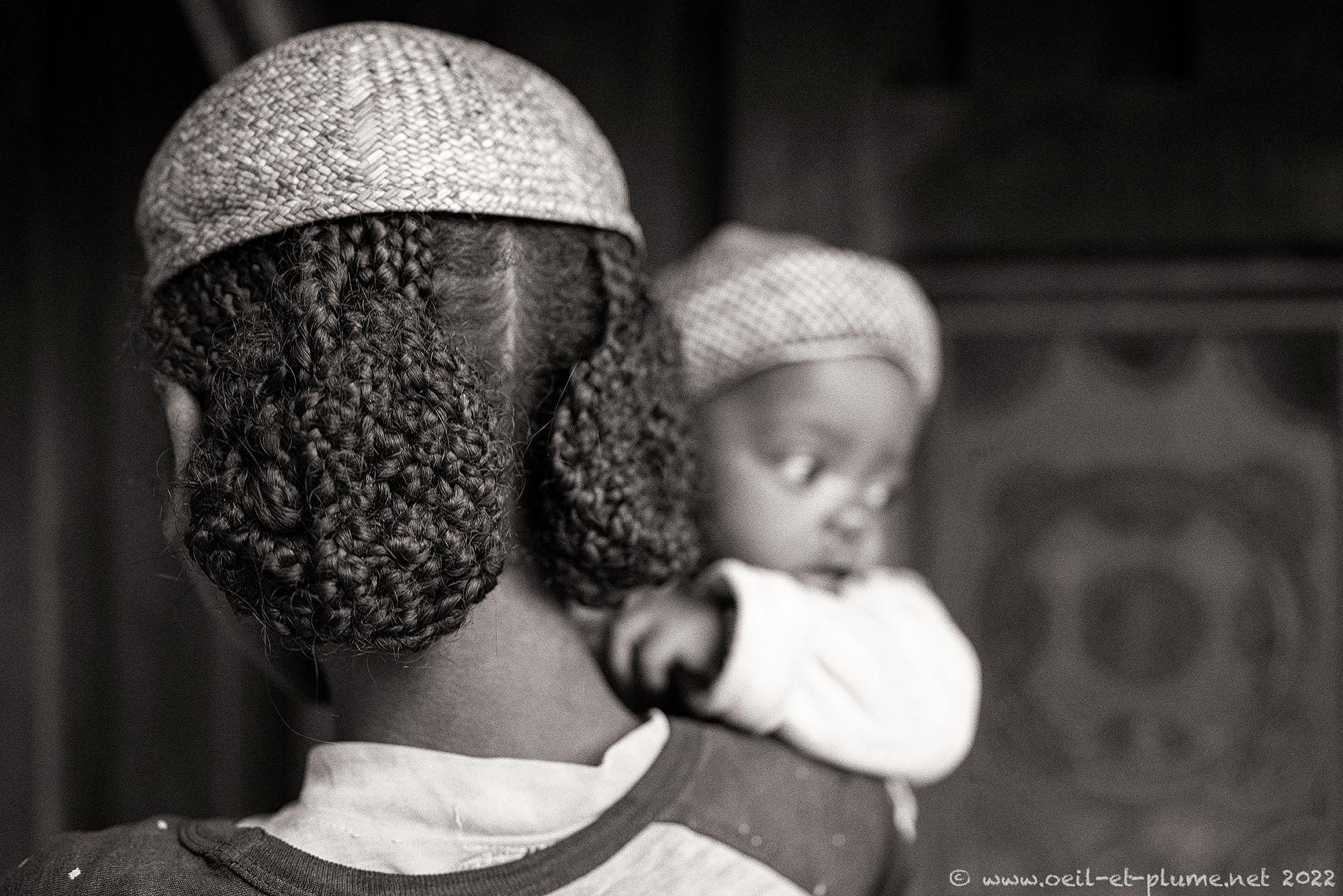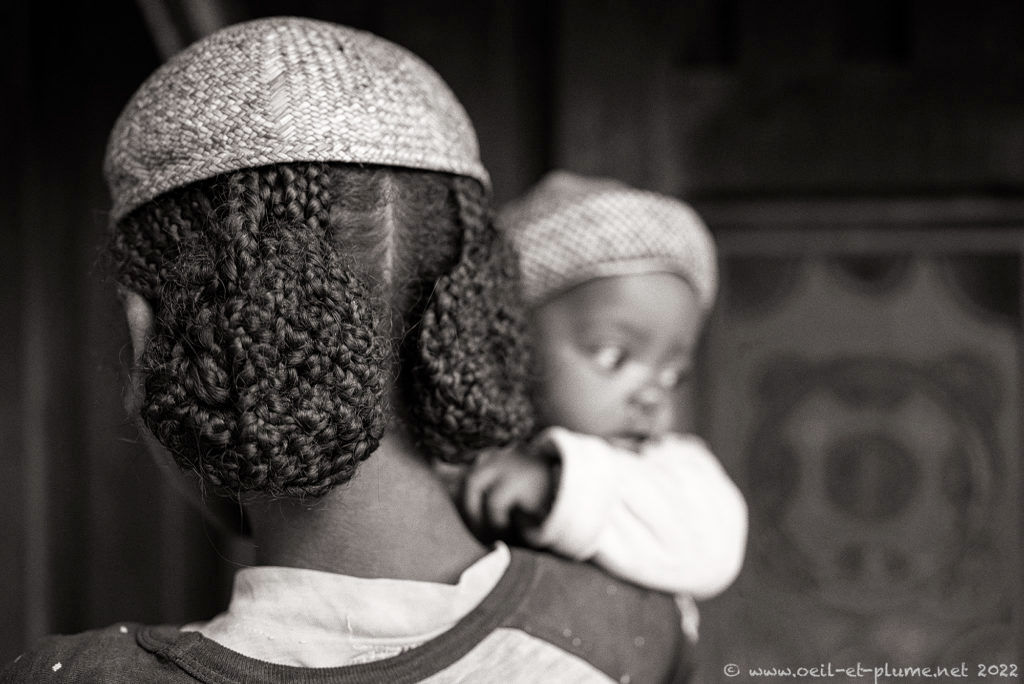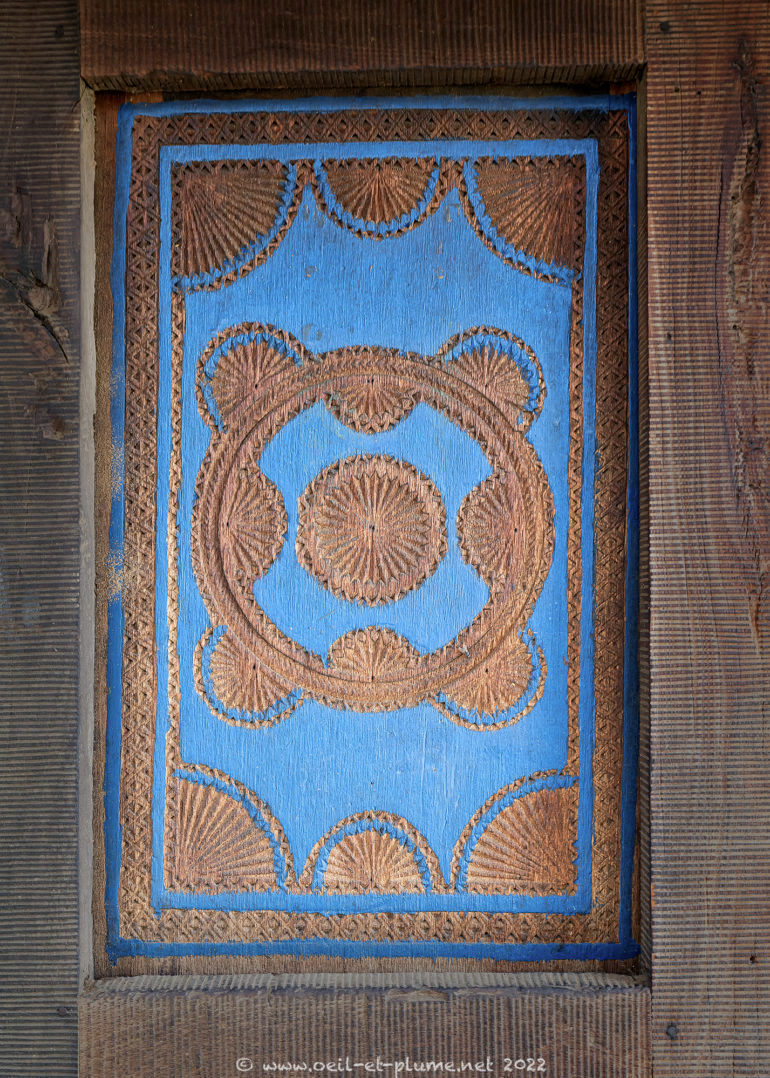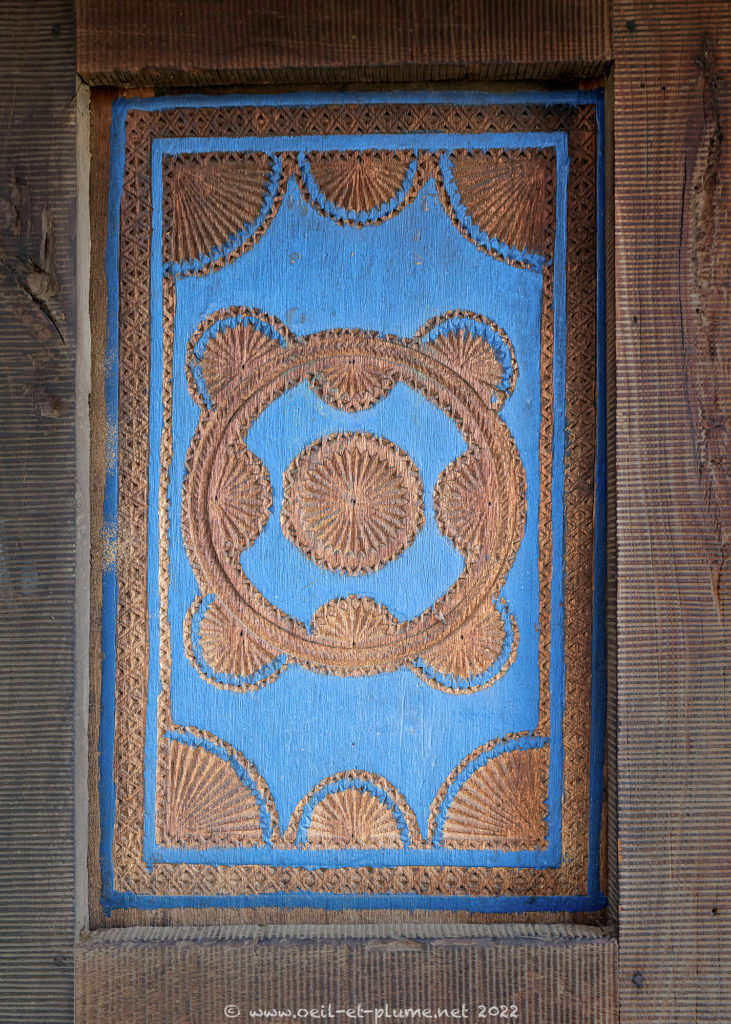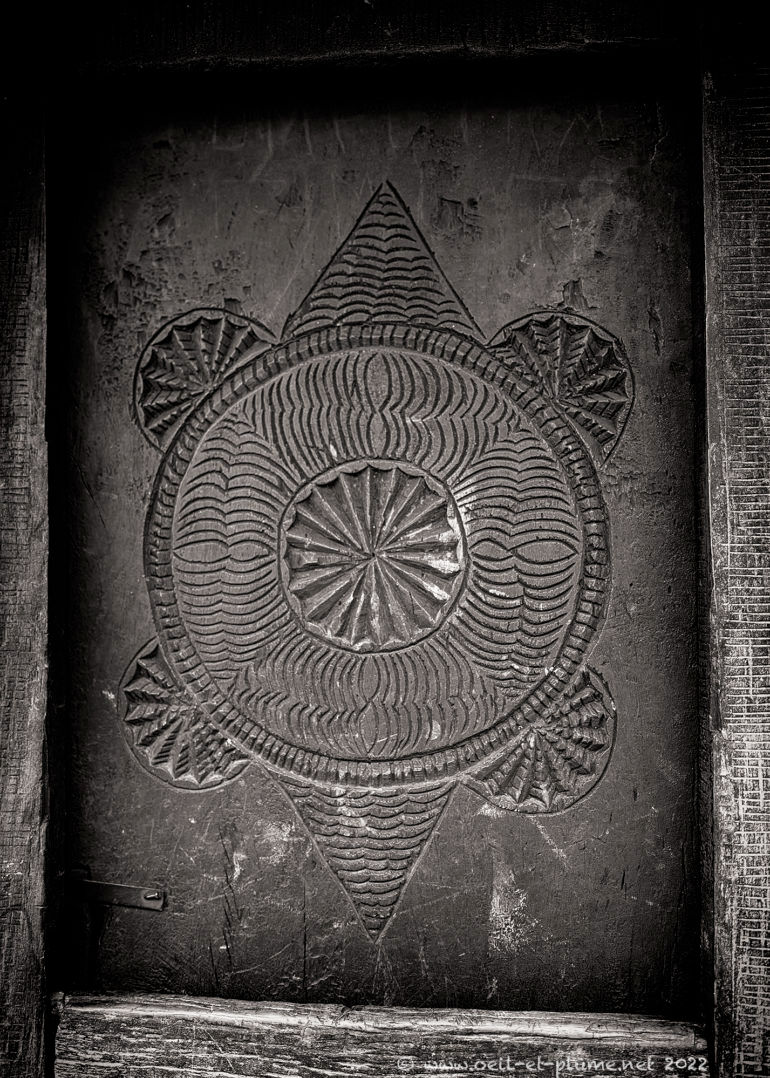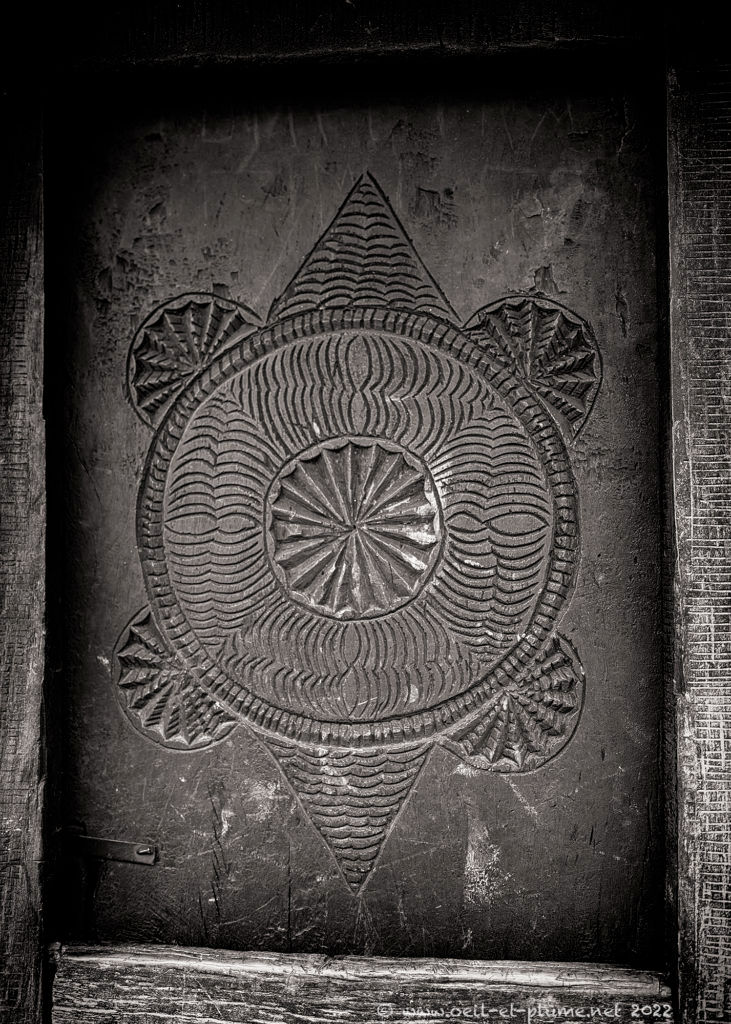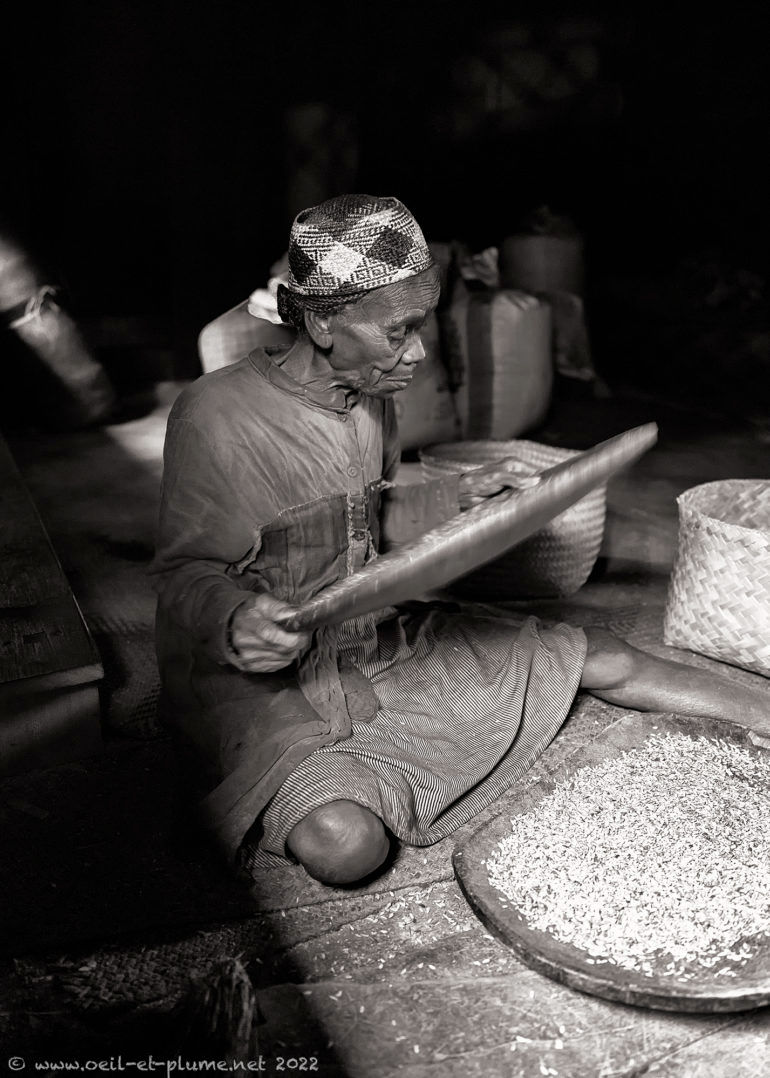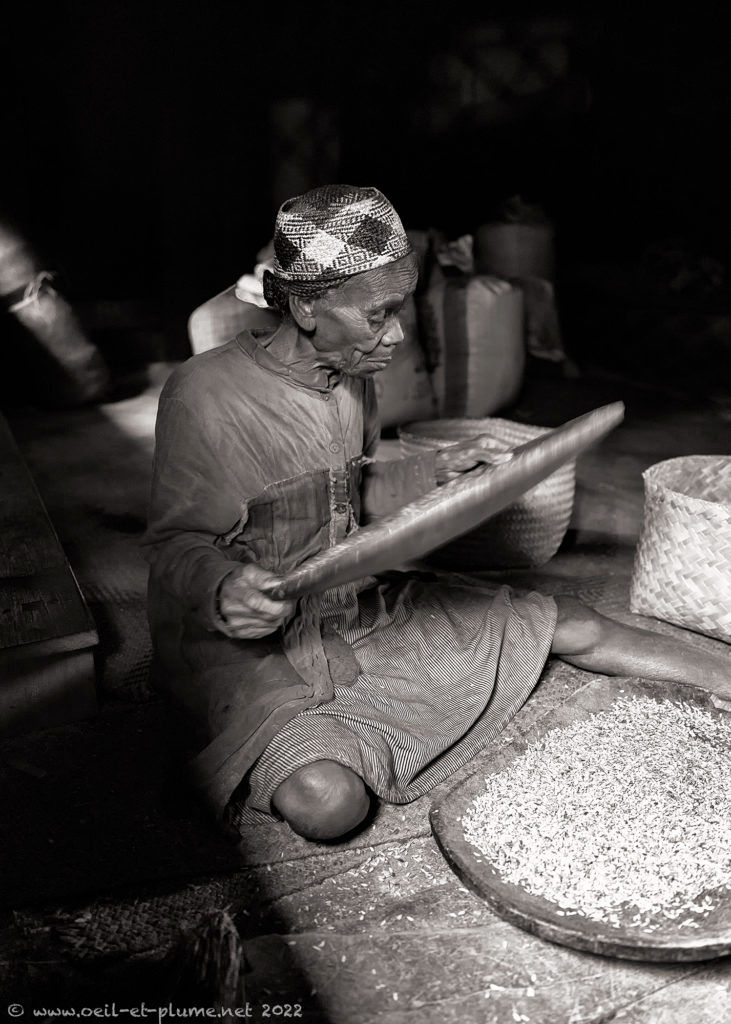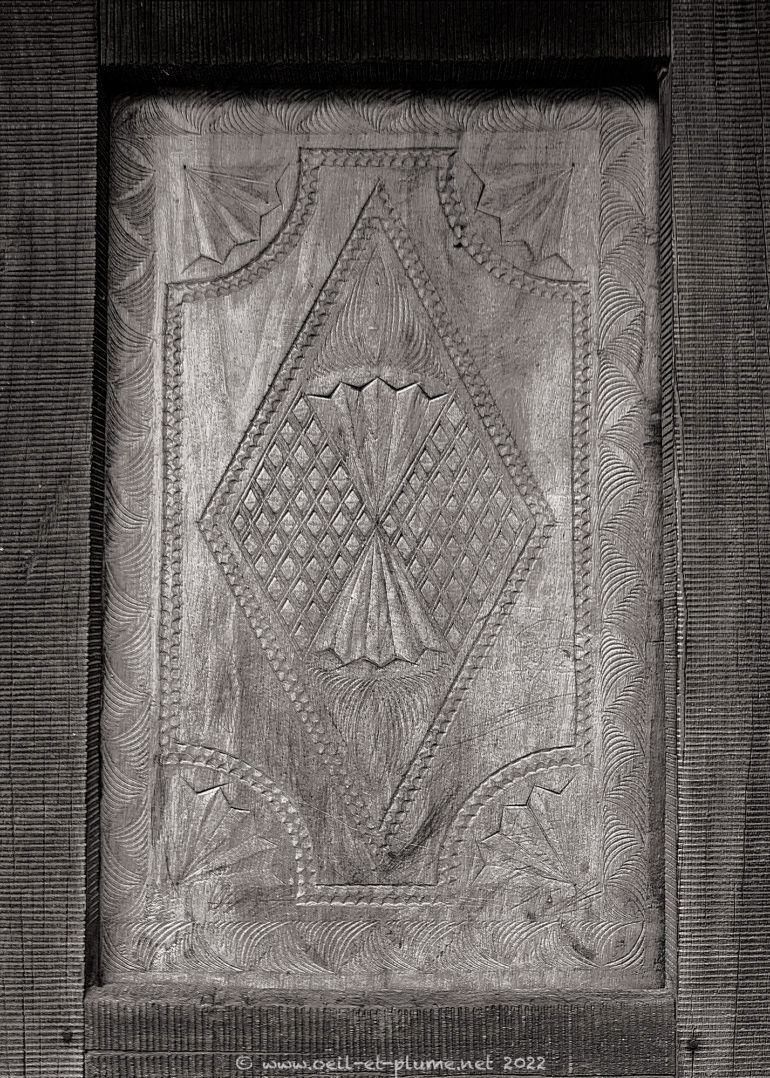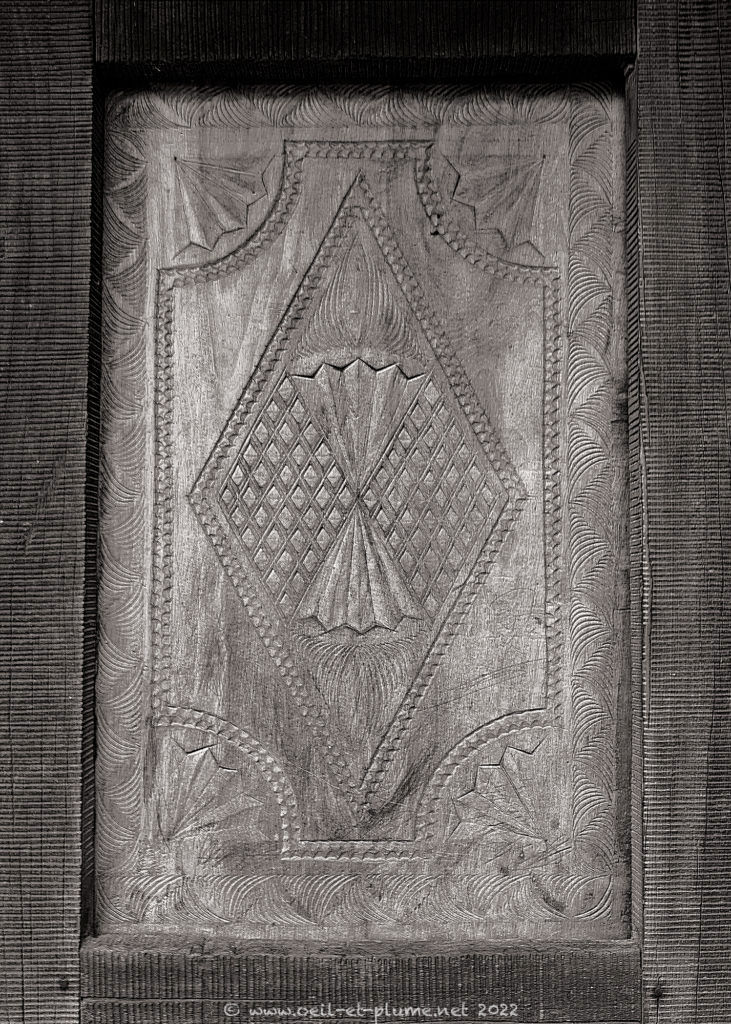 Zafimaniry wood carving privileges symbolic abstract figures. The latter express Zafimaniry 's values and beliefs. For instance, the spiderweb design represents family bonds, while the hive comb shape symbolises community life. The figures also translate visually the social positioning of the house owners.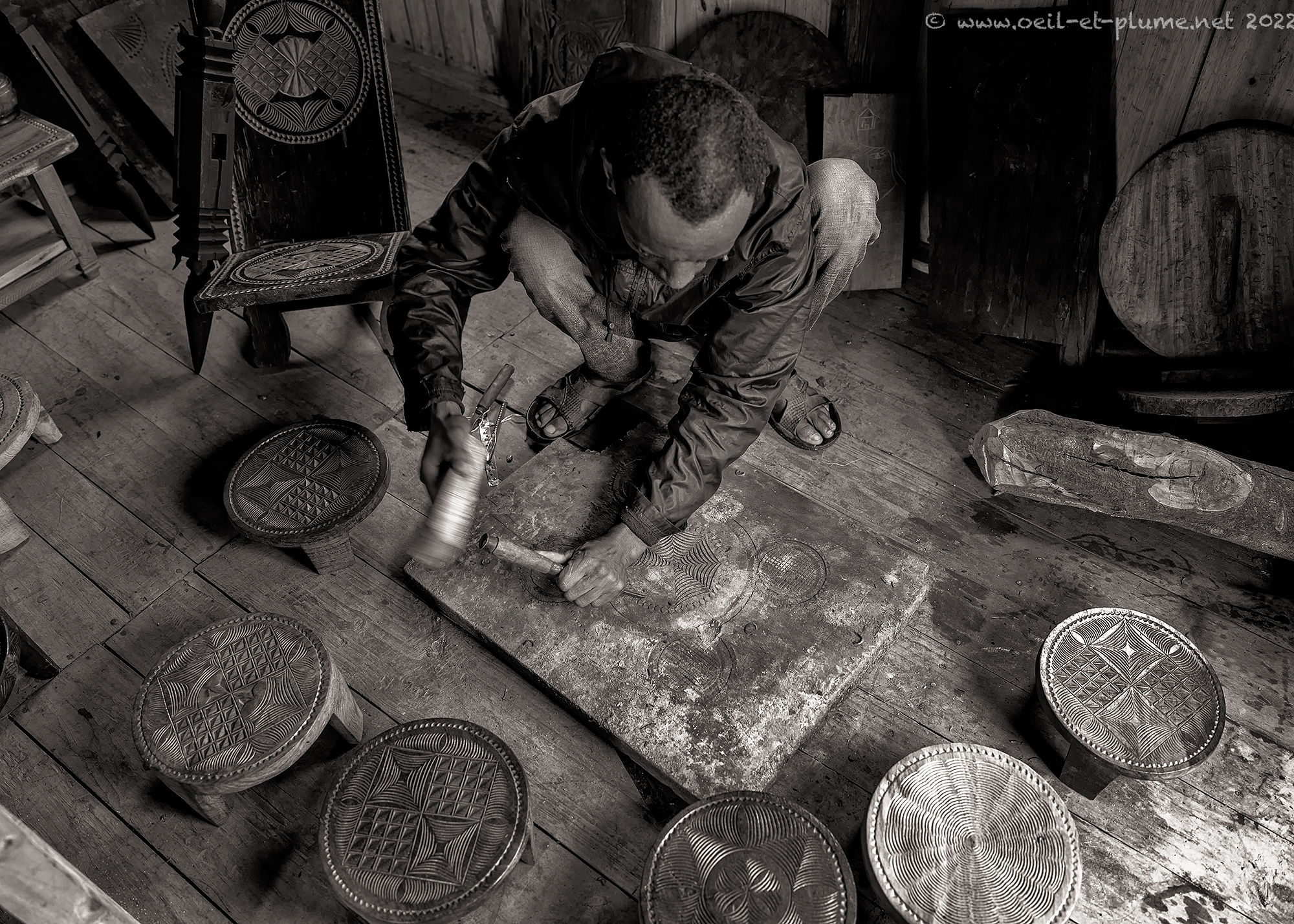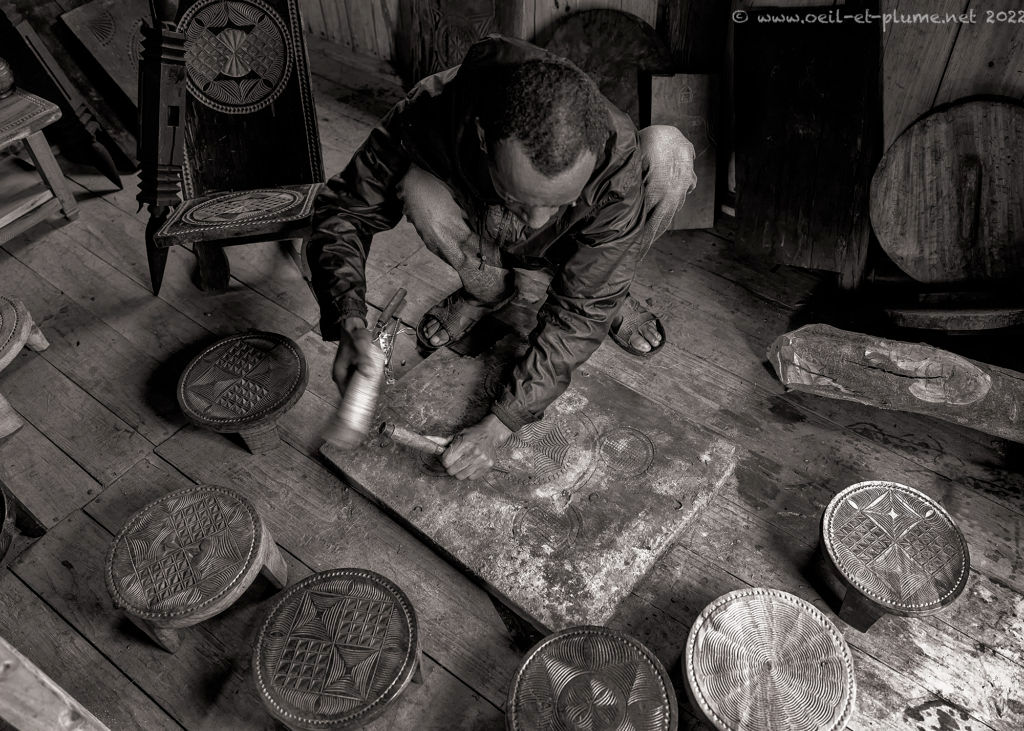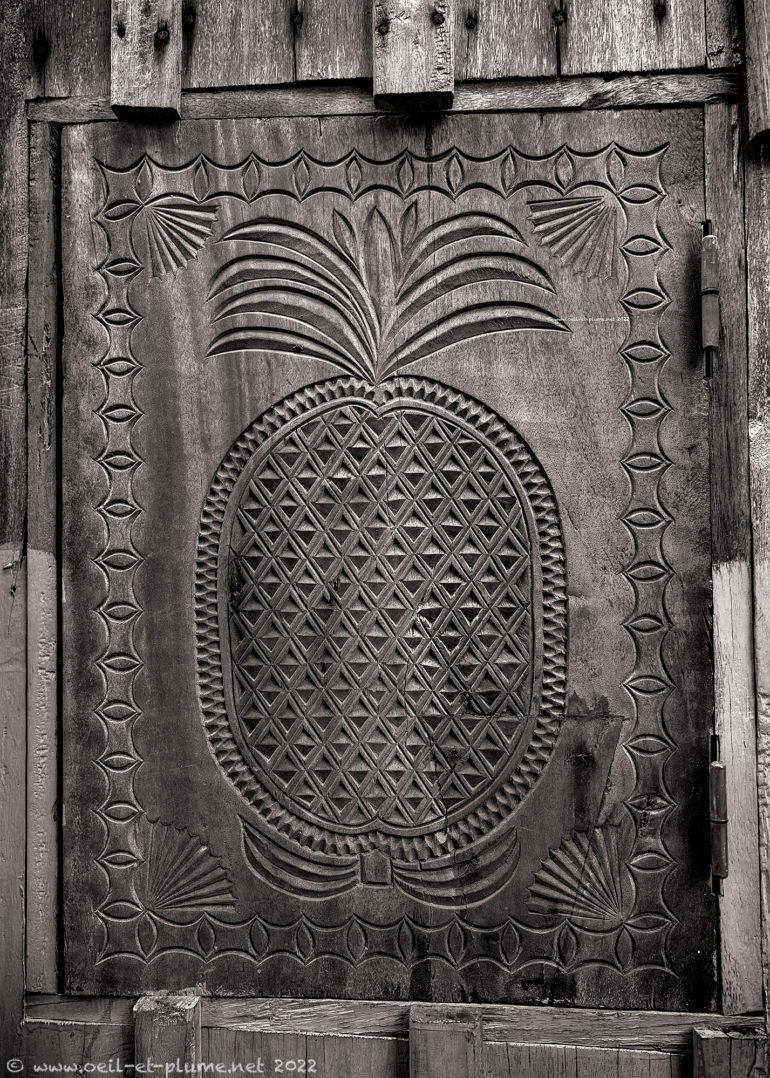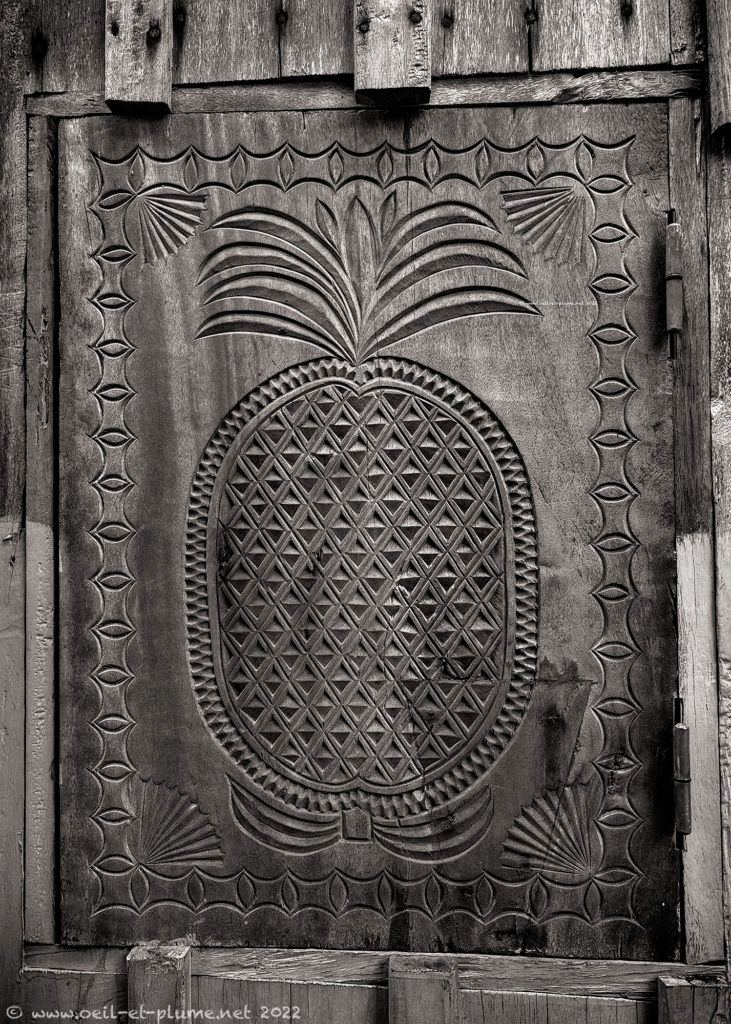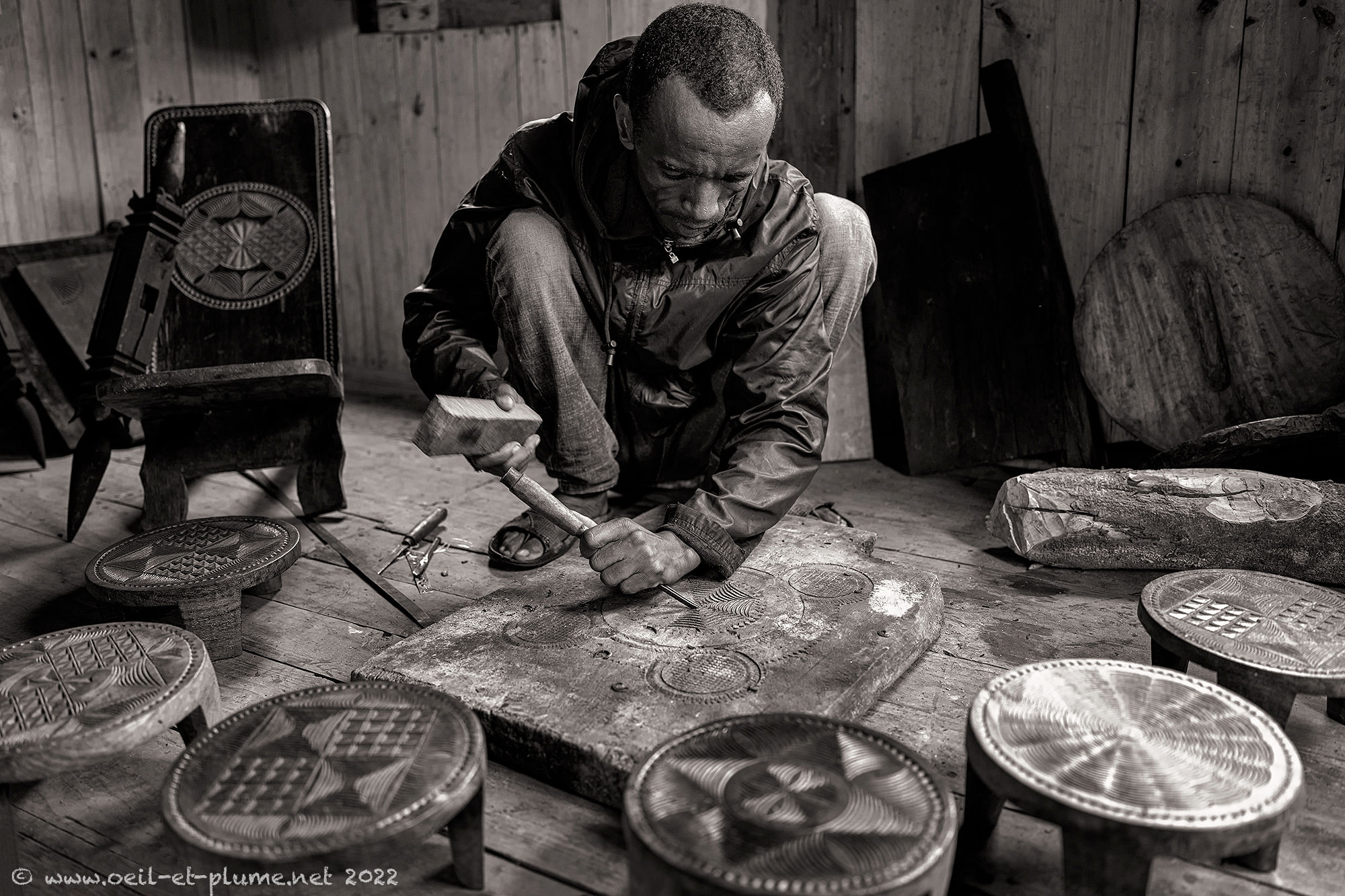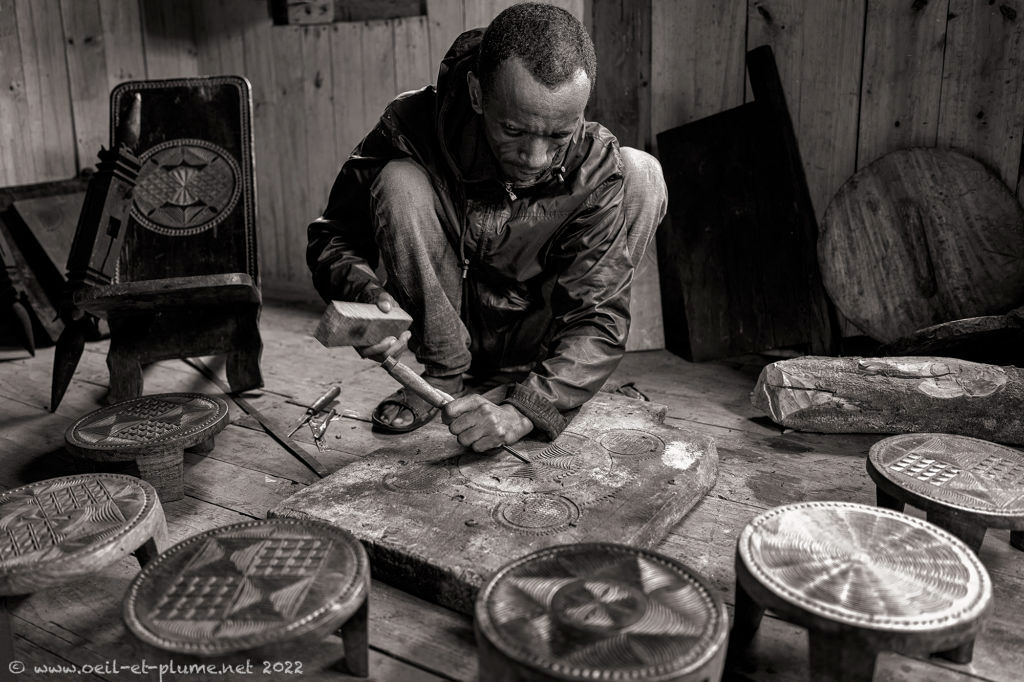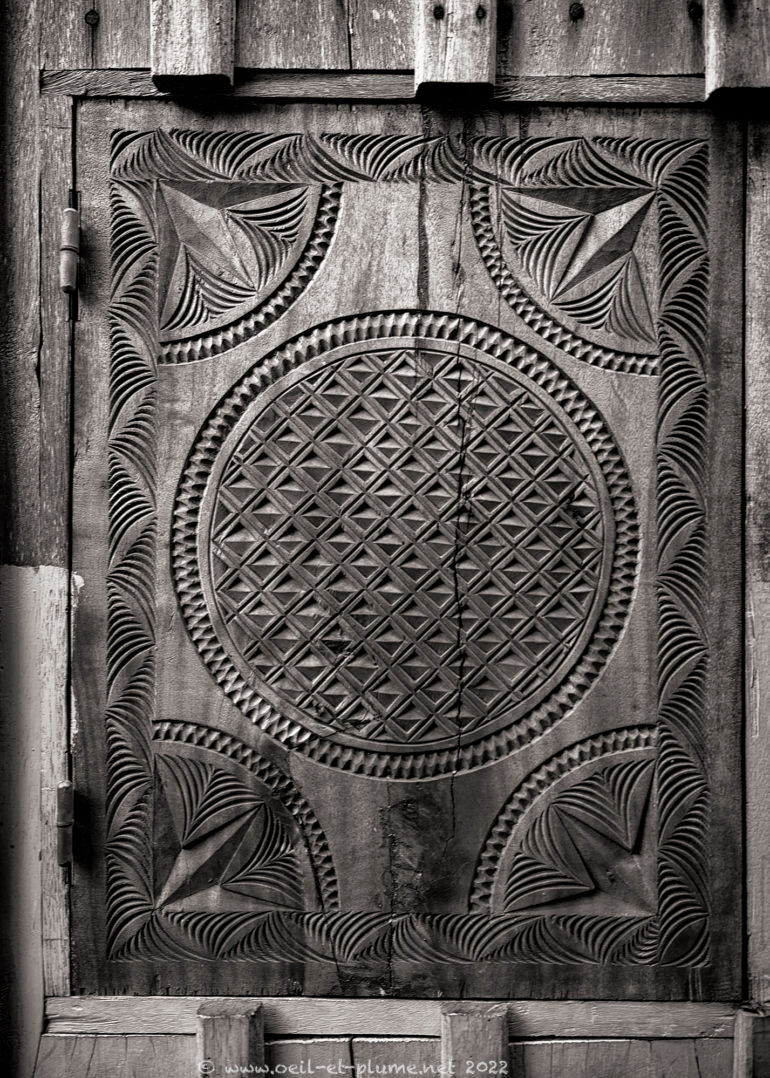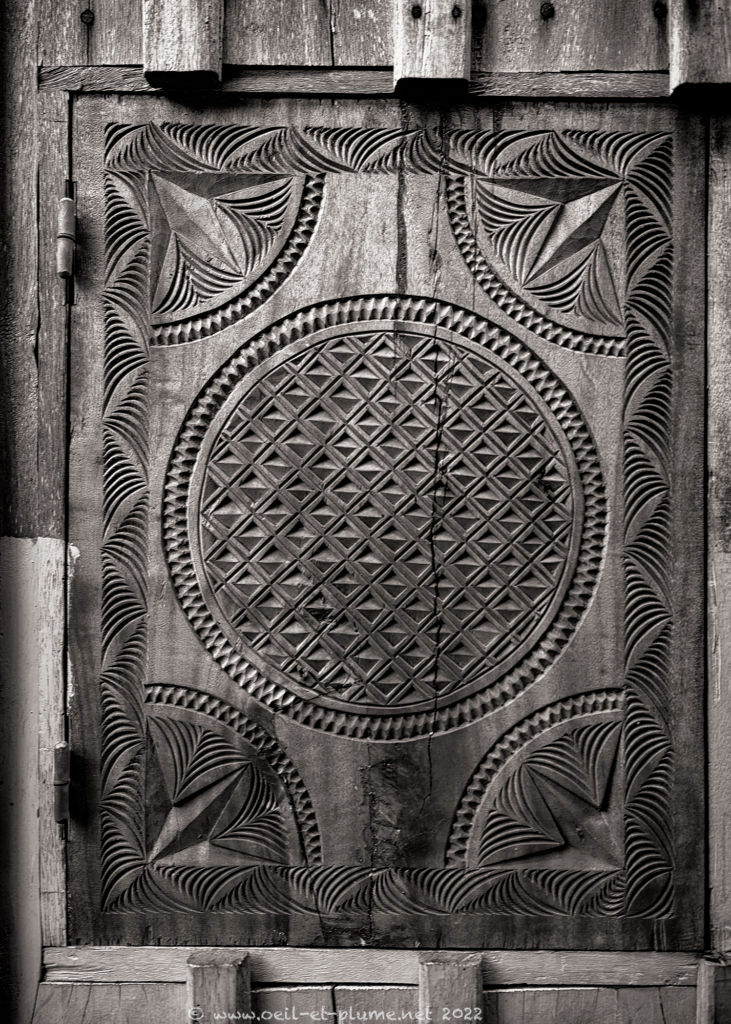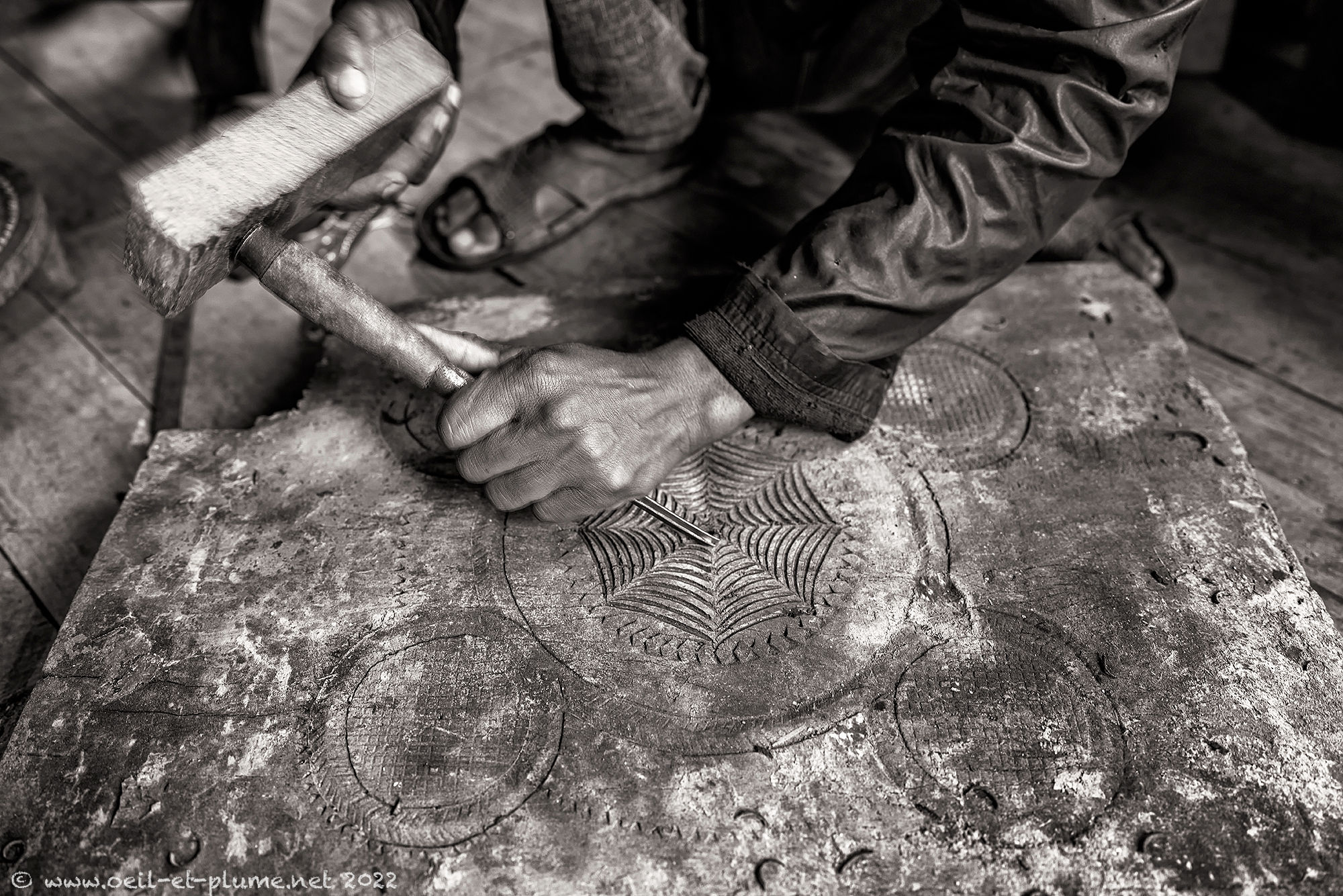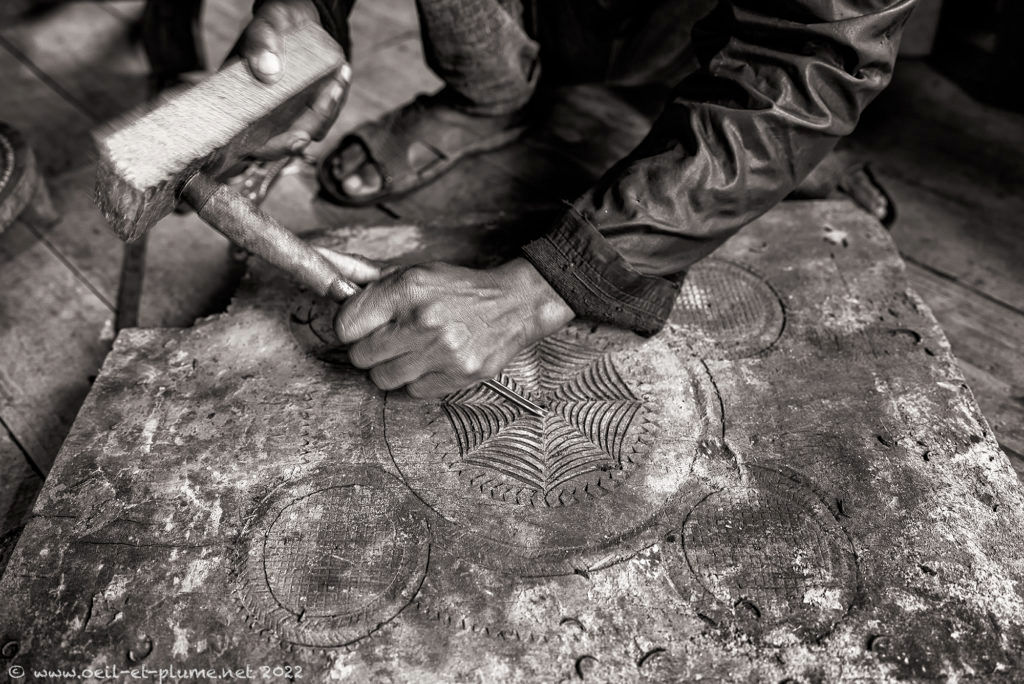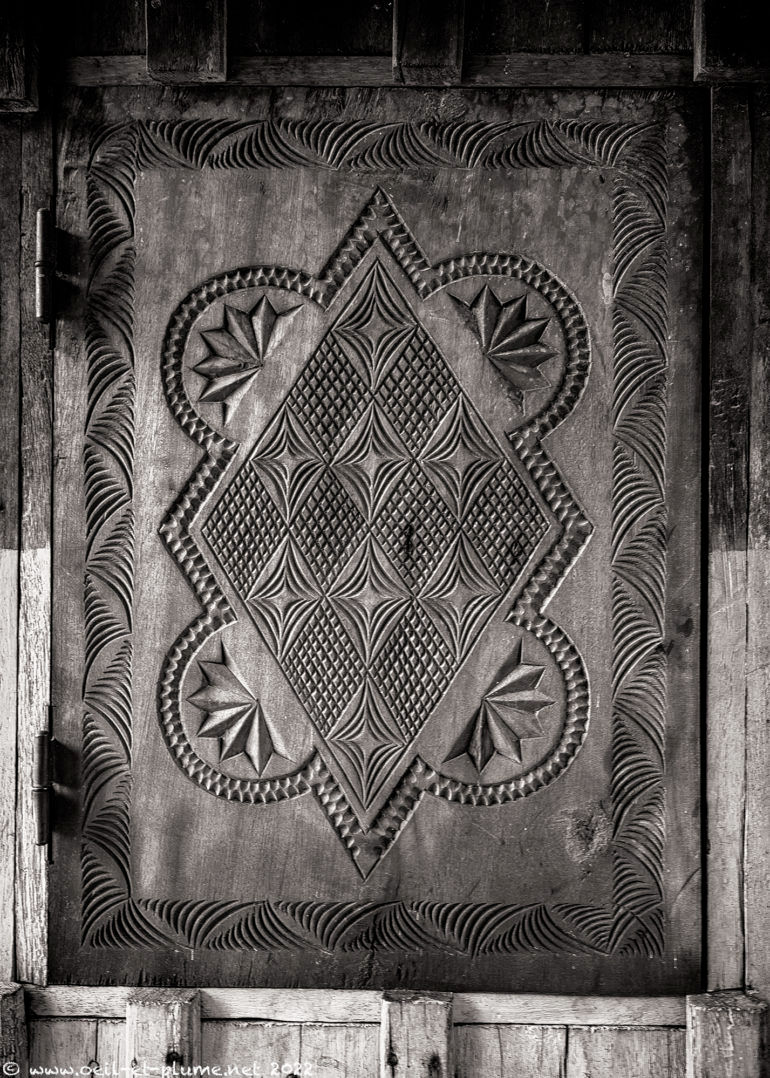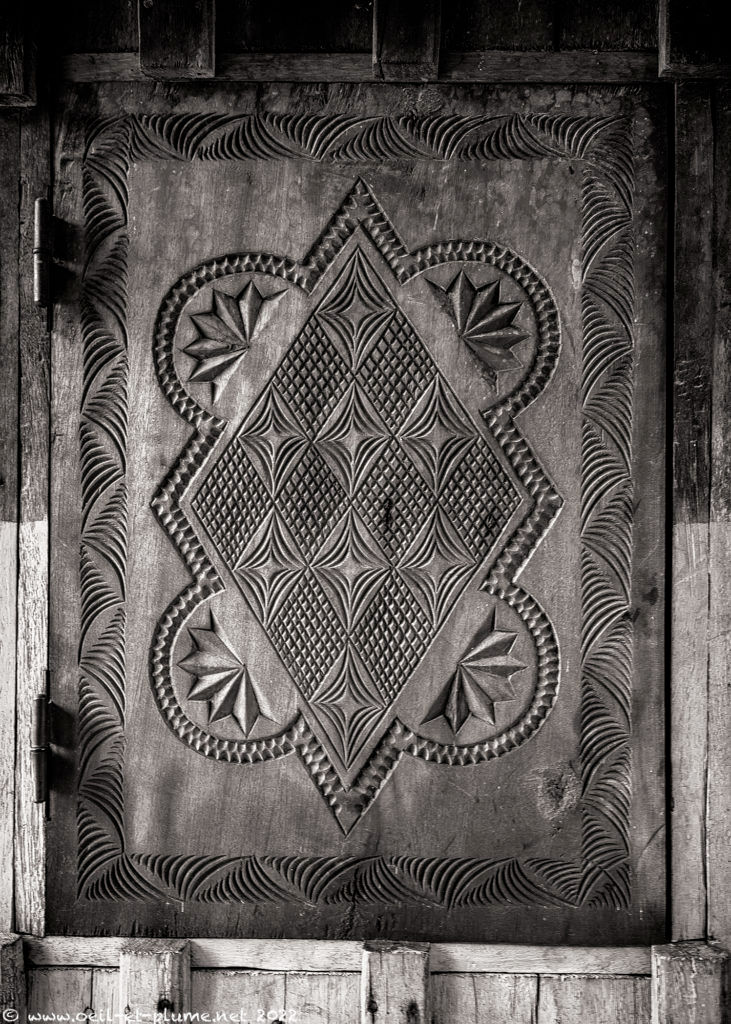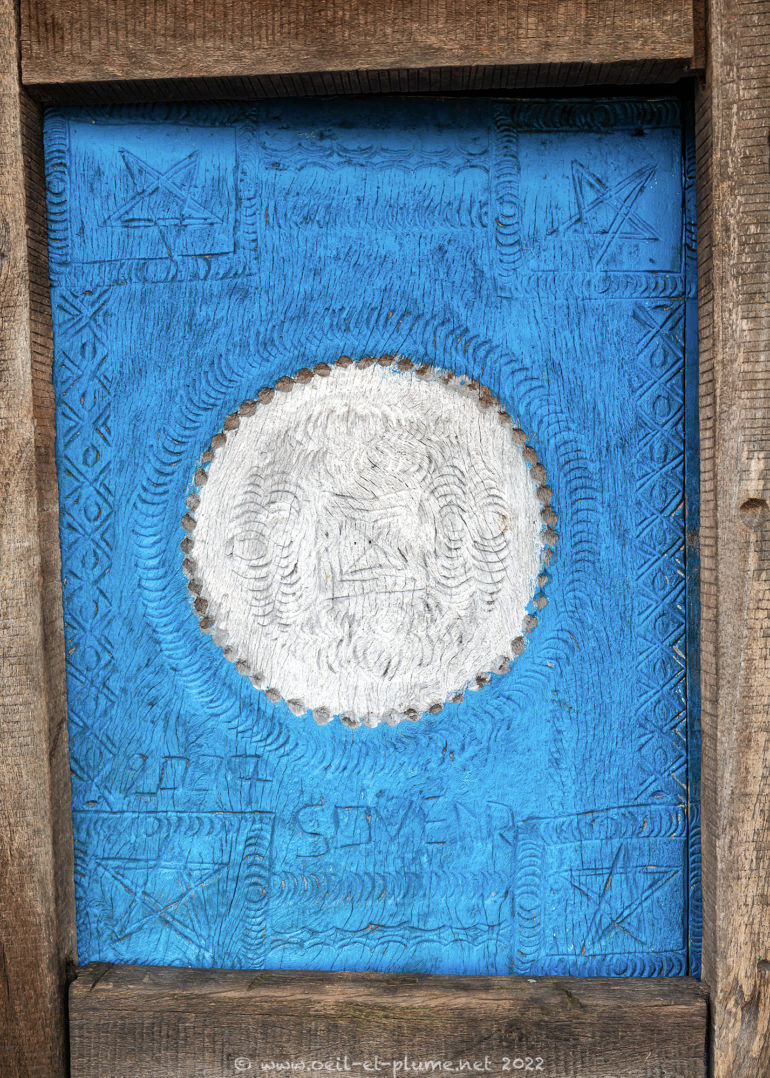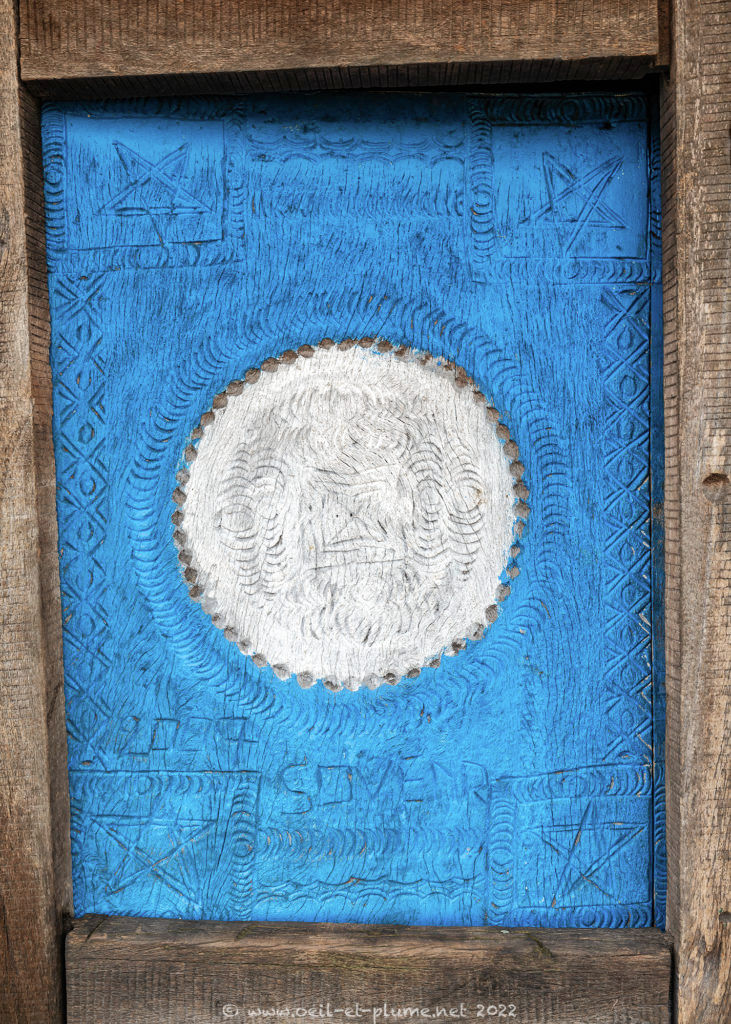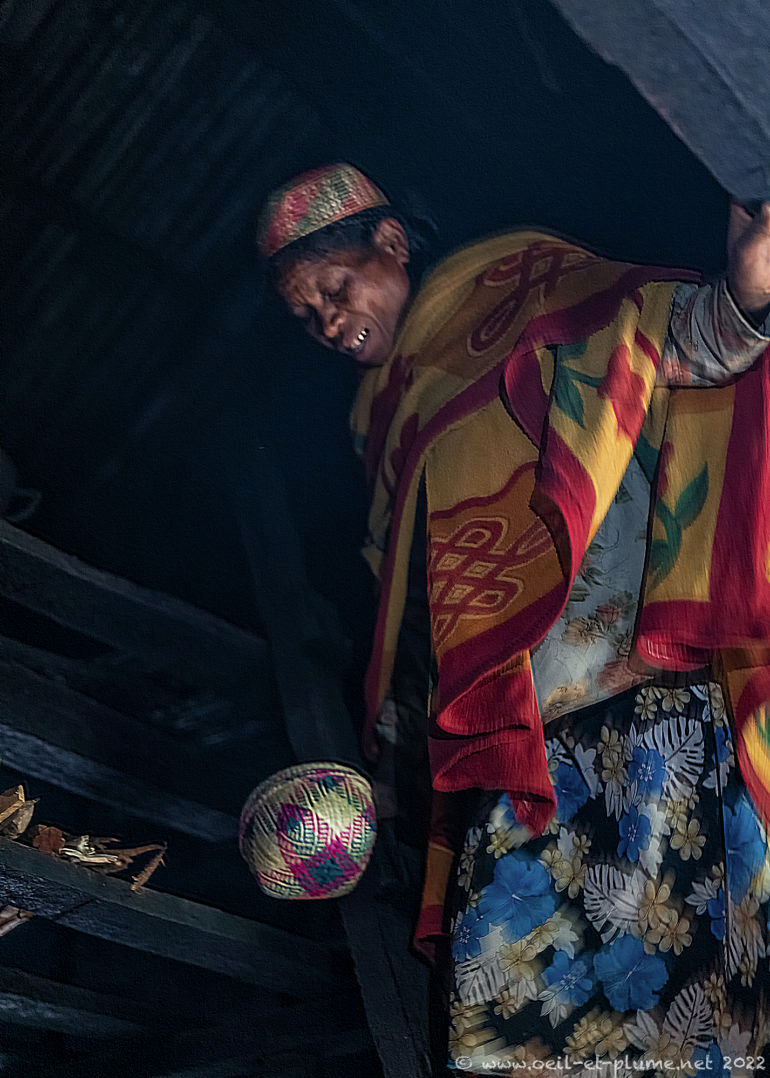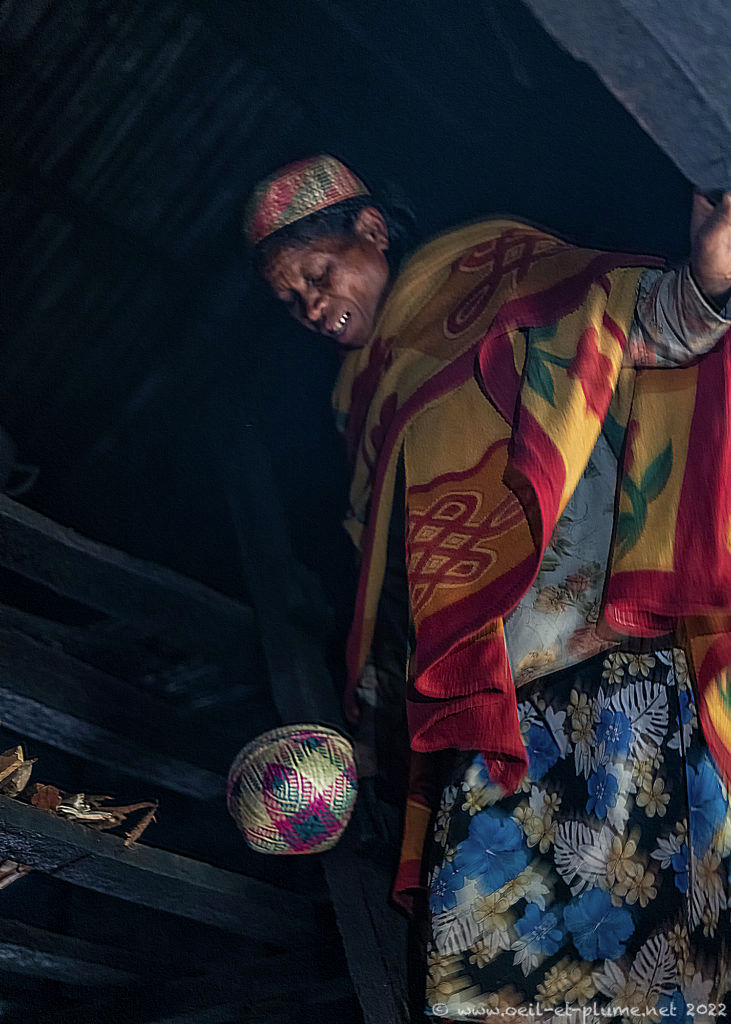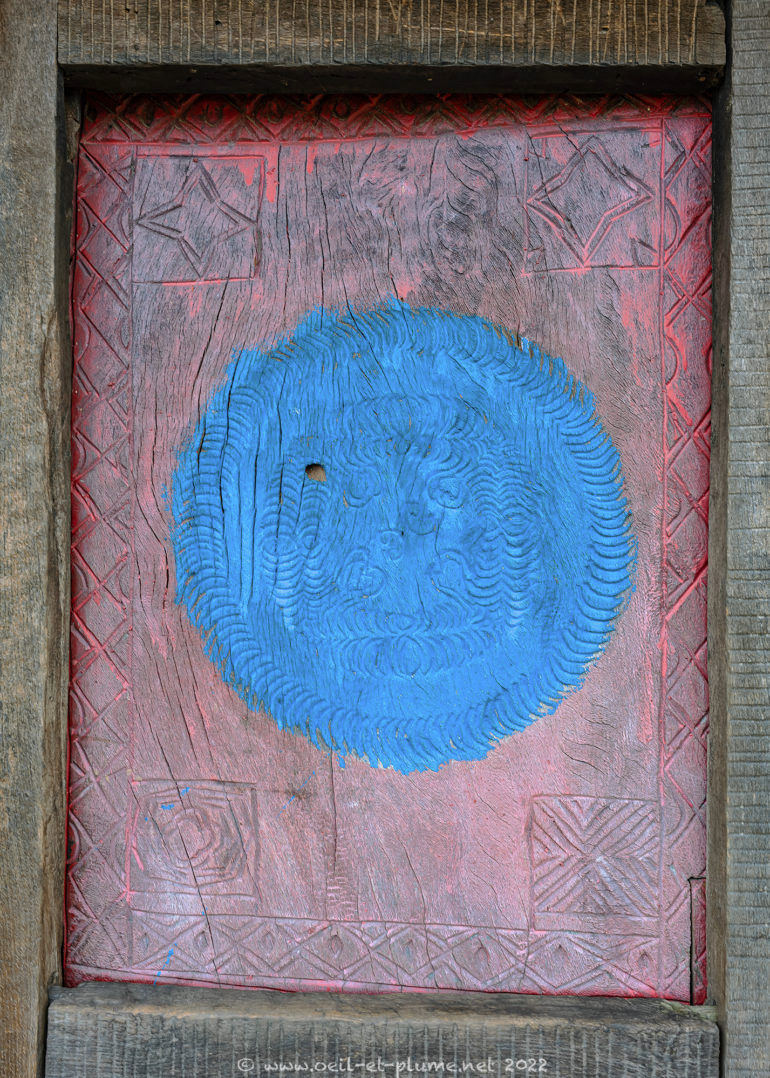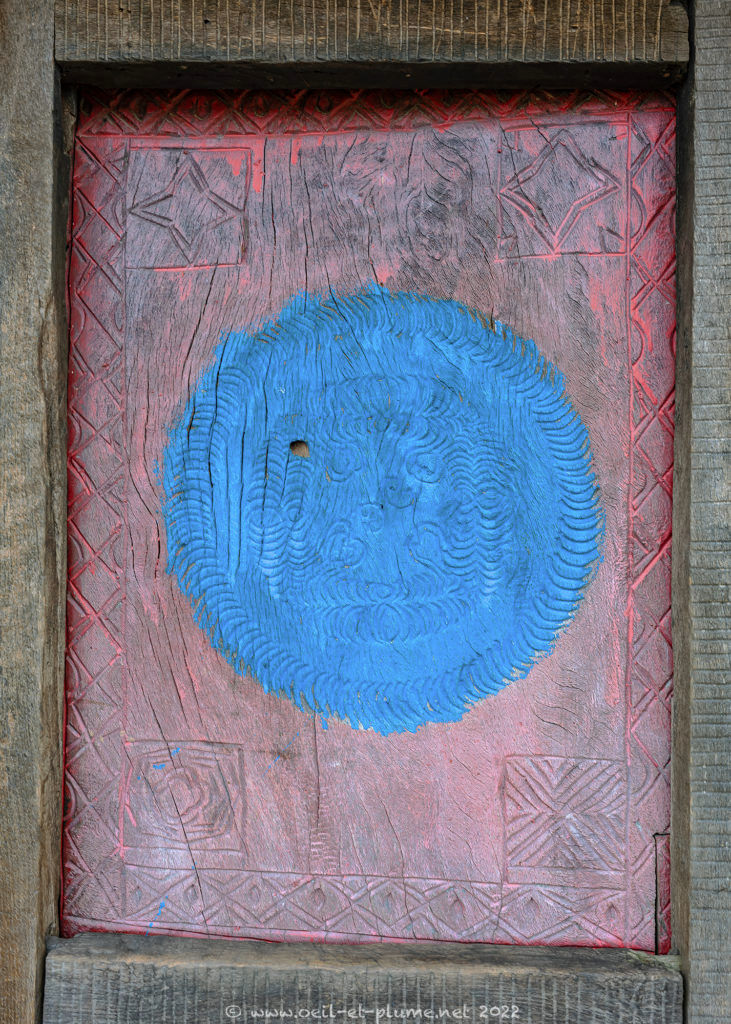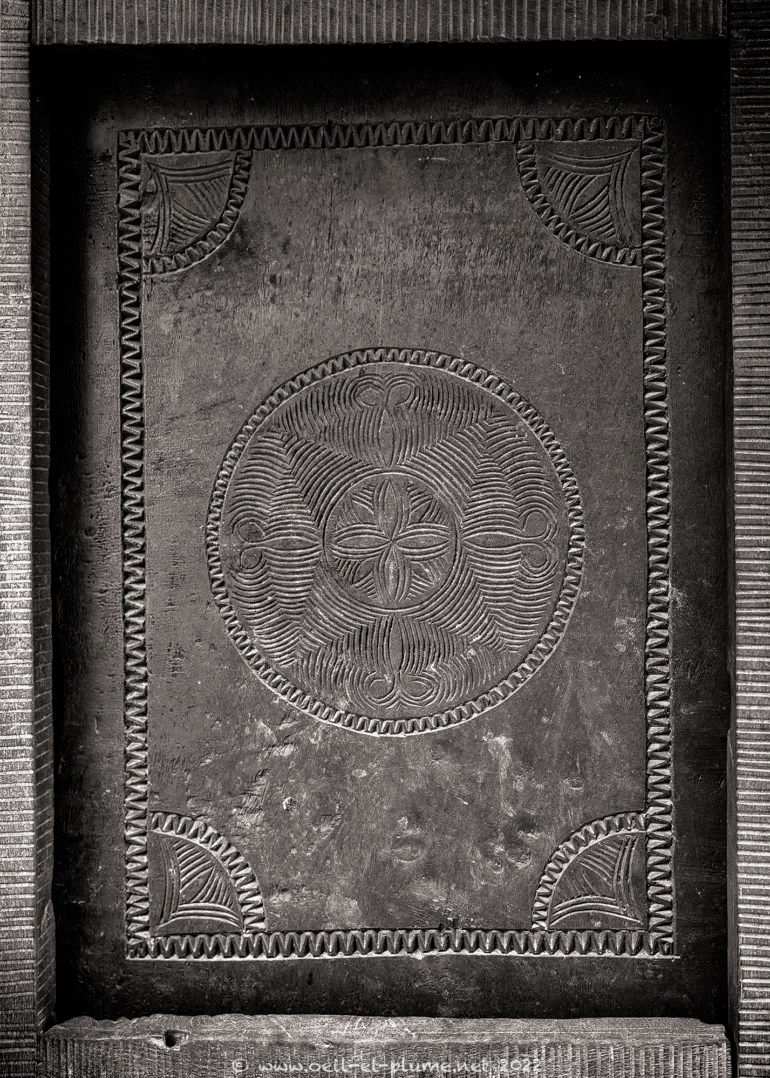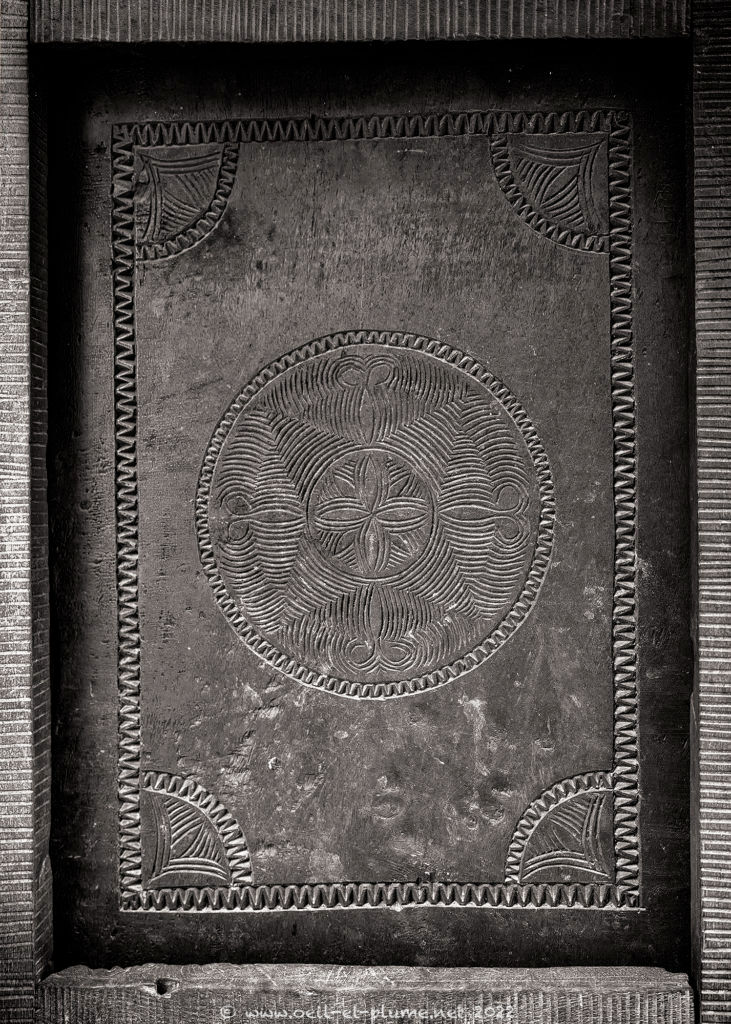 Male youngsters are introduced to wood carving, which is consubstantial to habitat. However, quality wood material is increasingly rare. Rosewood and bamboo trees grow nowadays at least one walking day away from the settlements. Various rosewood trees nurseries were created in Zafimaniry homeland in recent years. At best, they will bear fruits in a couple of years. At worst, they might suffer from more immediate needs of Zafimaniry.
The cyclonic season is getting more violent and destructive year after year in the area and fuels short-term behaviours. It adds to existing structural challenges such as the ongoing deforestation due to traditional farming, firewood and coal-making.
Cheers,