Fond of wood carving, I learnt about the wood handcraft of the Zafimaniry a couple of years ago. I am glad that I visited them recently. Zafimaniry people live in southern Madagascar's highlands. Ethnologists consider them generally as a sub-group of the Betsileo tribe.
According to some sources, Zafimaniry settled in the remote mountains located in south-eastern Madagascar in the 18th century, looking for security, quietness and wood. Other historians contend that Zafimaniry settled there in the 19th century, in a move to escape the French colonial rule. Living deep in the forest, they had plenty of wood and time to develop their carving skills.
Nowadays, some 25,000 Zafimaniry live in several dozens of villages and hamlets spread over a large and remote mountainous area. Their woodcraft is officially part of the world's cultural patrimony of humanity. The Zafimaniry lifestyle and craft are unfortunately challenged by the ongoing deforestation and climatic change affecting their homeland.
Reaching Zafimaniry settlements out is not straightforward. After some 25km on a bumpy dirt road off the route nationale heading south from Antananarivo, our several-day trek brings us across four Zafimaniry villages. What follows constitutes my personal compilation of all places visited, created in an artistic rather than documentary perspective.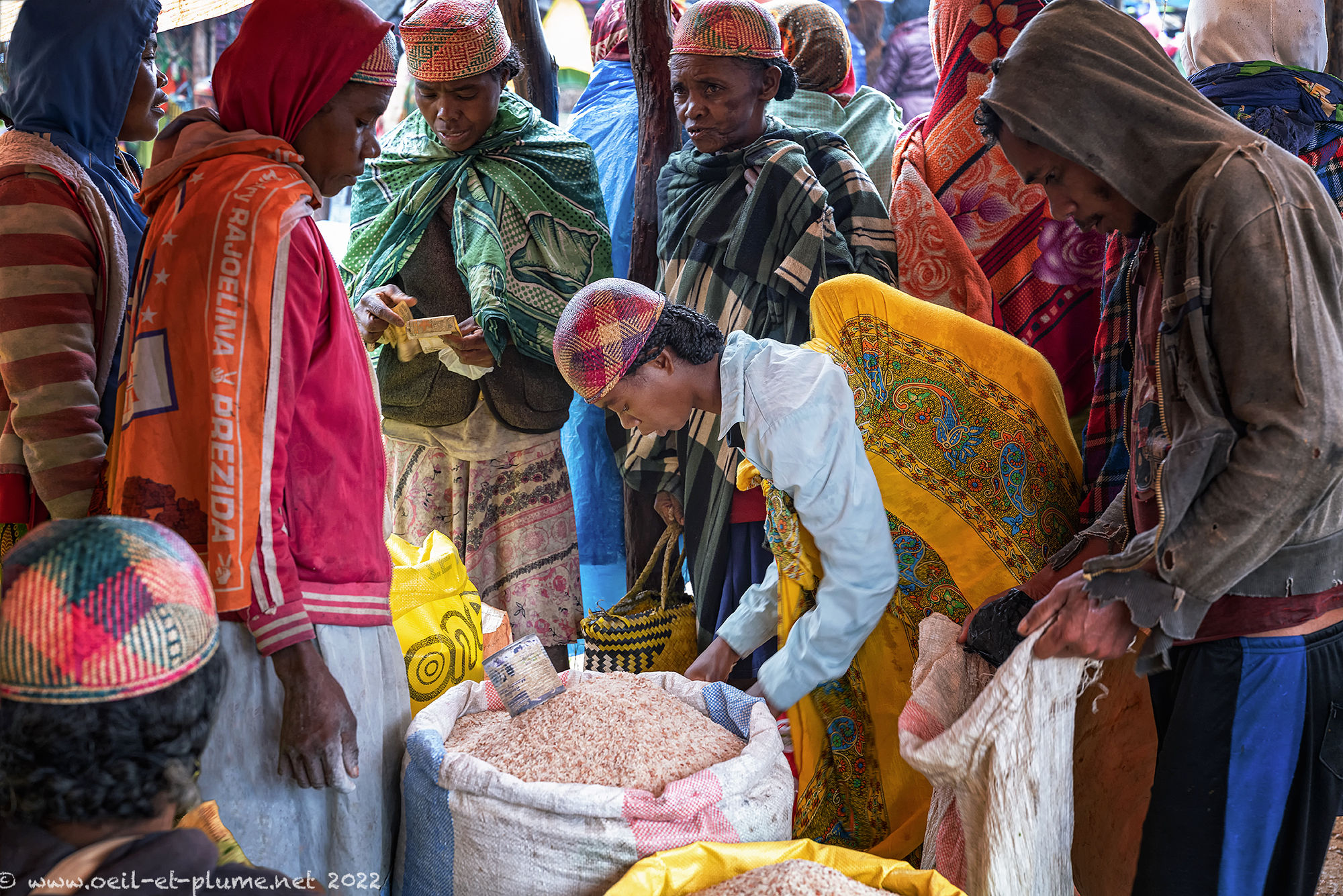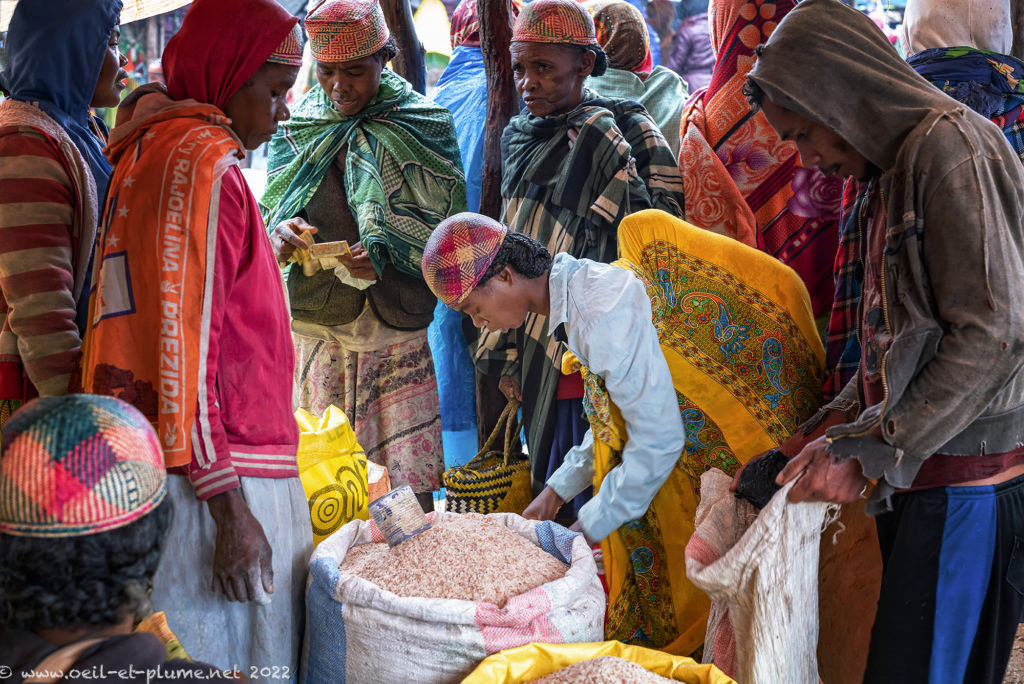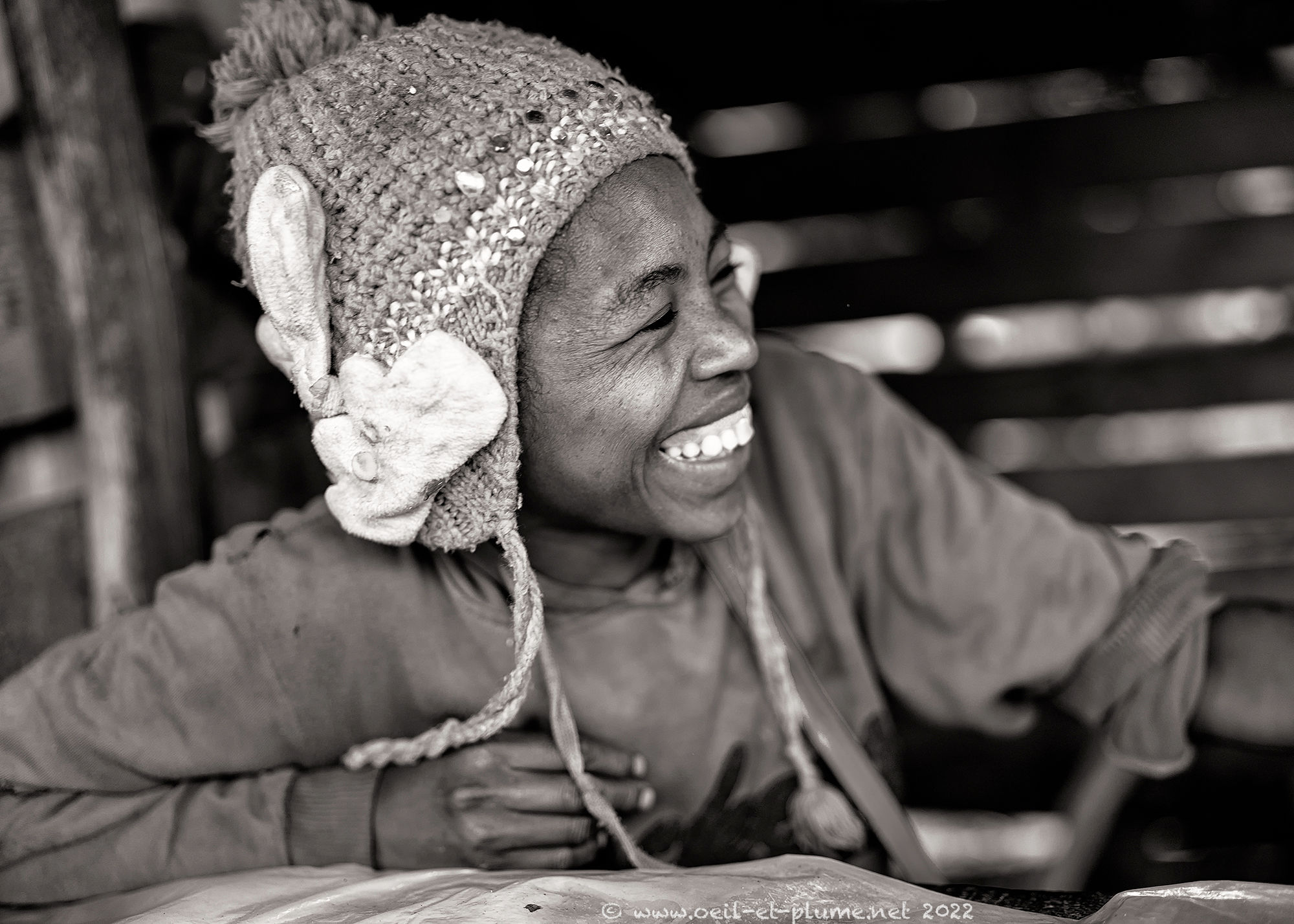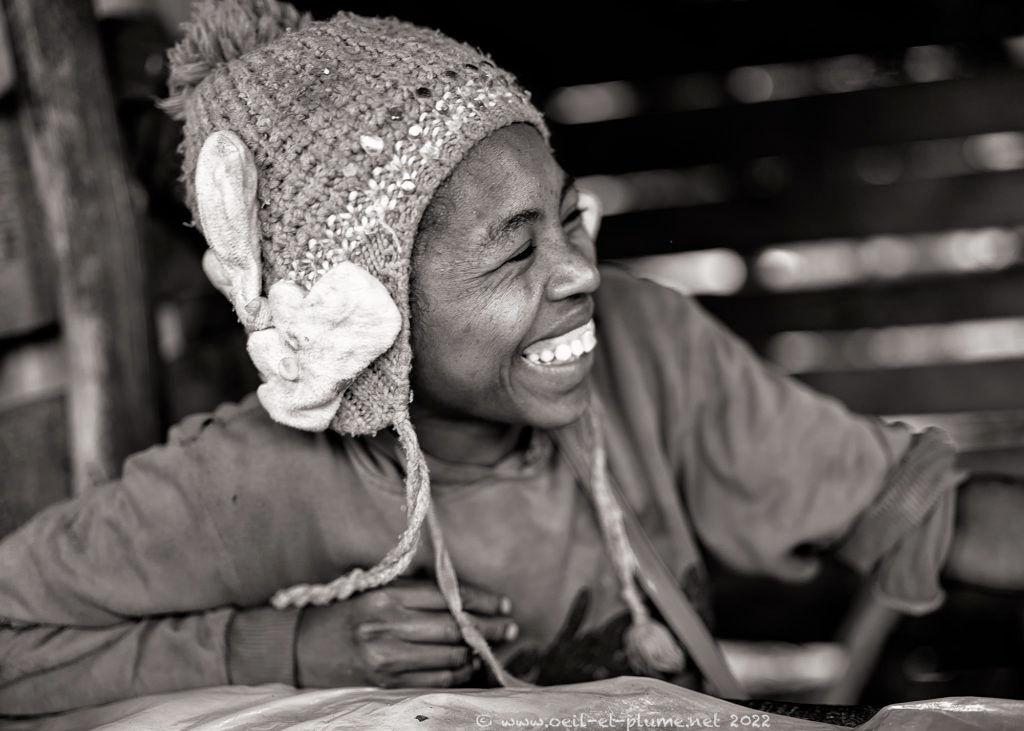 The trek is steered by no less than two national guides, complemented by a local guide. Before setting off, a short visit to the local weekly market helps us completing our provisions and equipment. Short of raincoat, I purchase a light plastic sheet to wrap me up. The cover item proved to be quite useful, as we trek mostly under intermittent rain showers.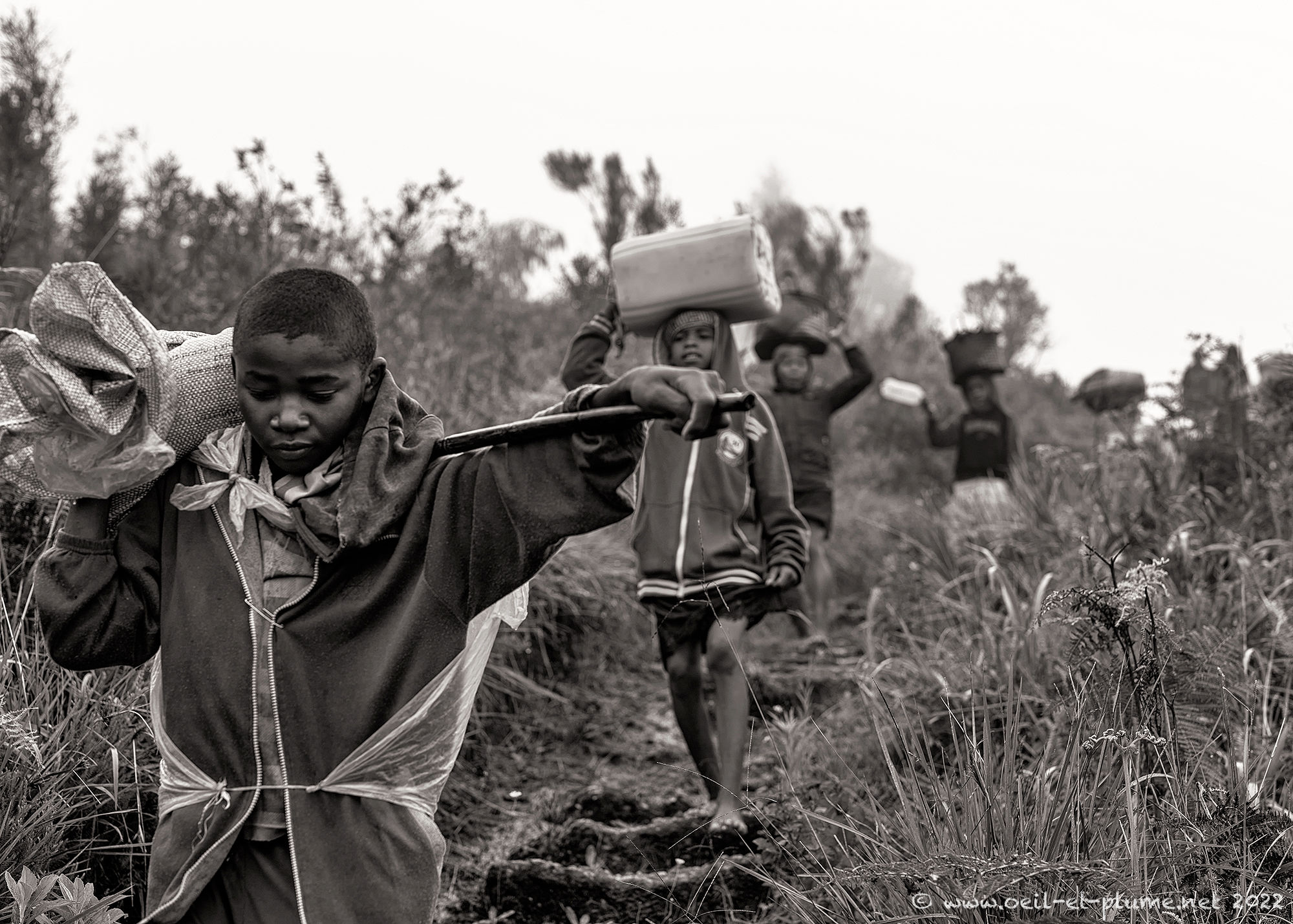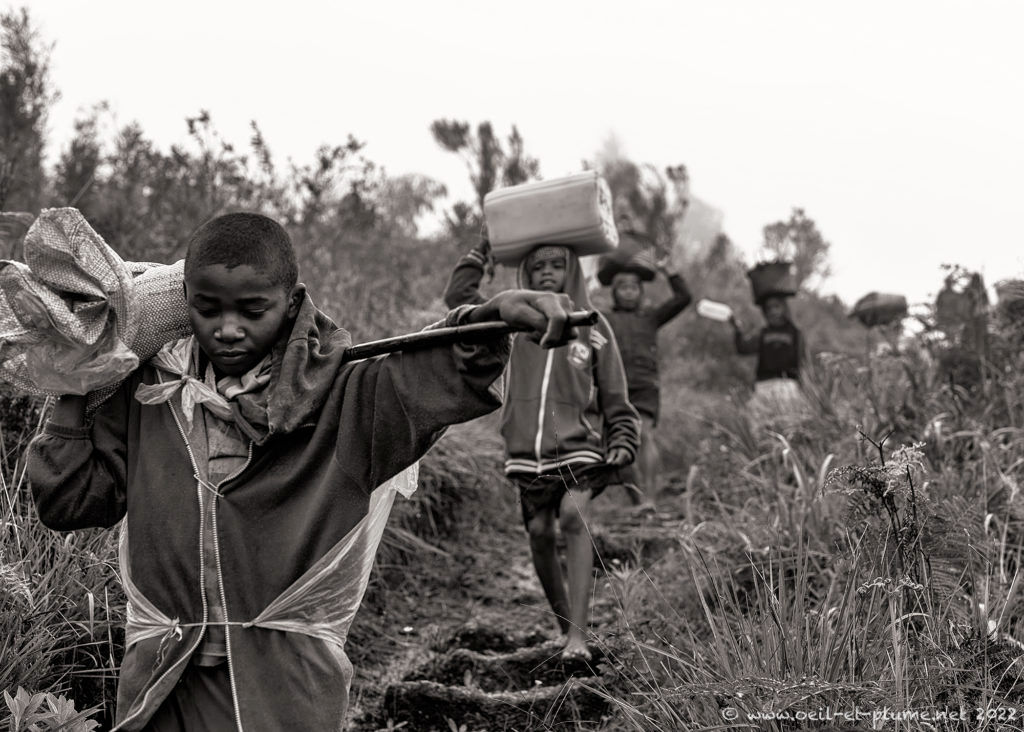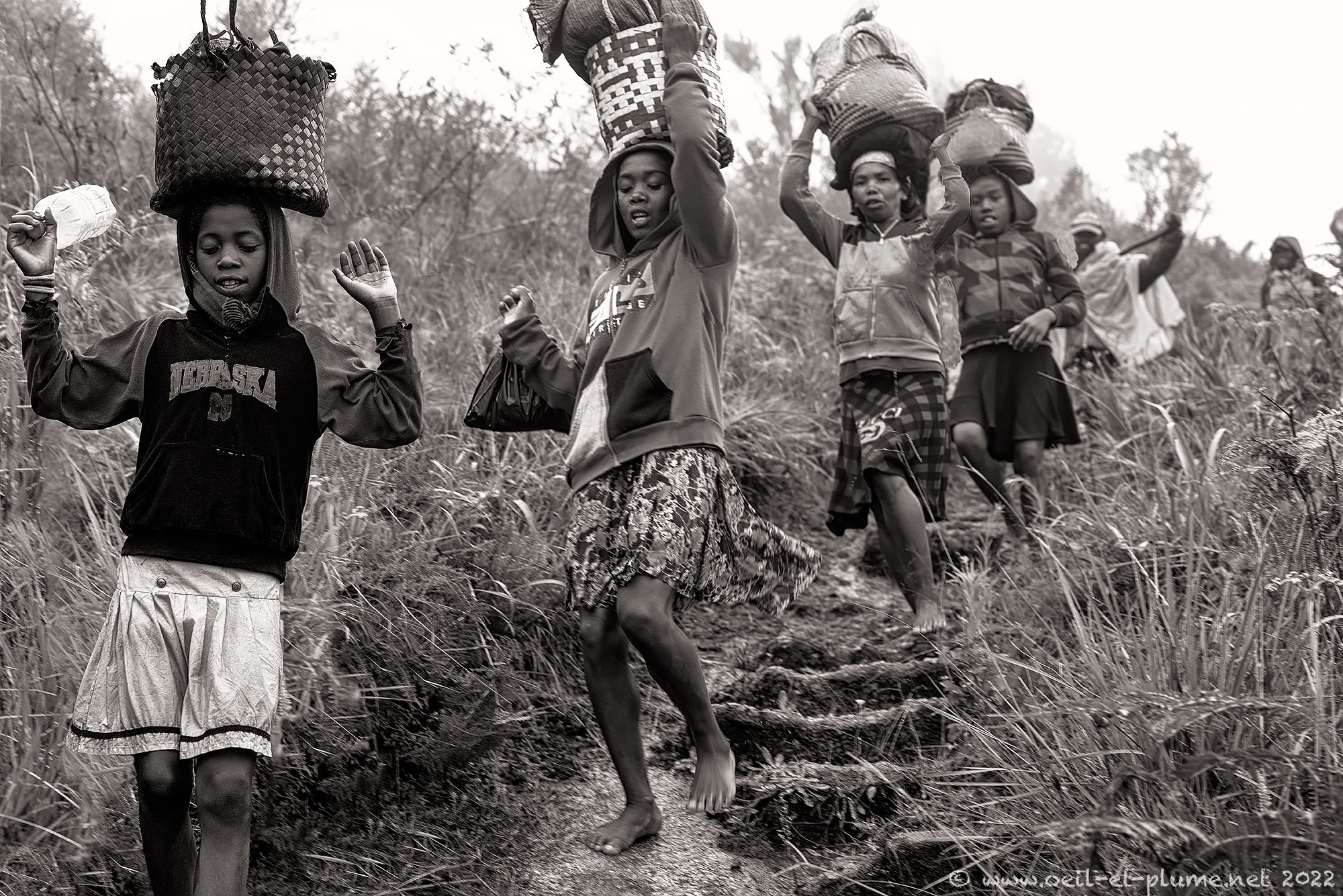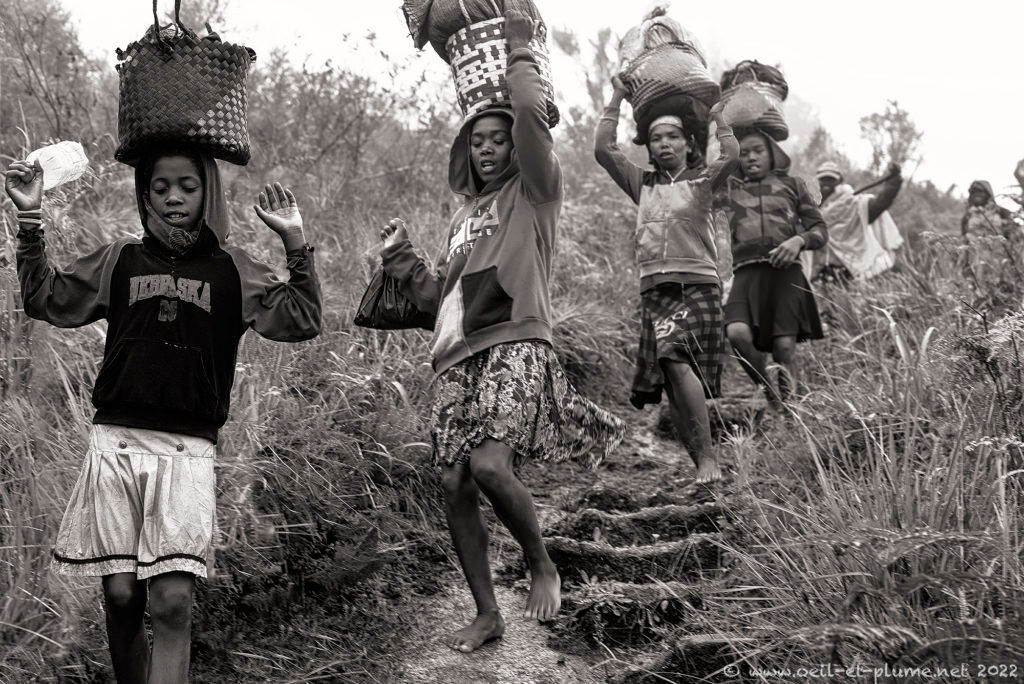 The weekly market day attracted many people living in remote settlements on the pathway. Many youngsters, many women, some elders, entire families as well. I decipher surprise and satisfaction on their faces when they meet with our small group. No foreigner coming from abroad visited the area since the outbreak of the corona pandemic in 2020.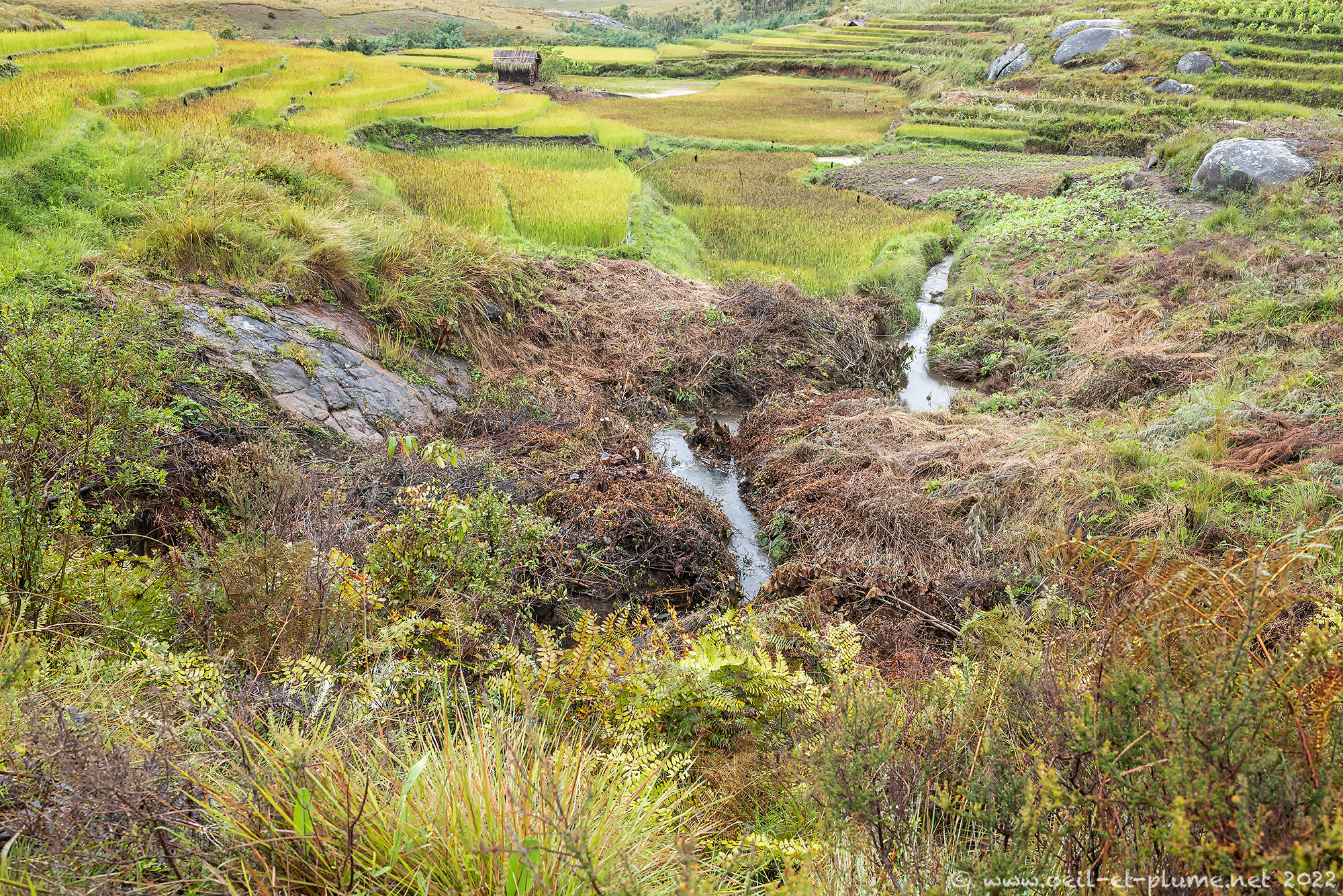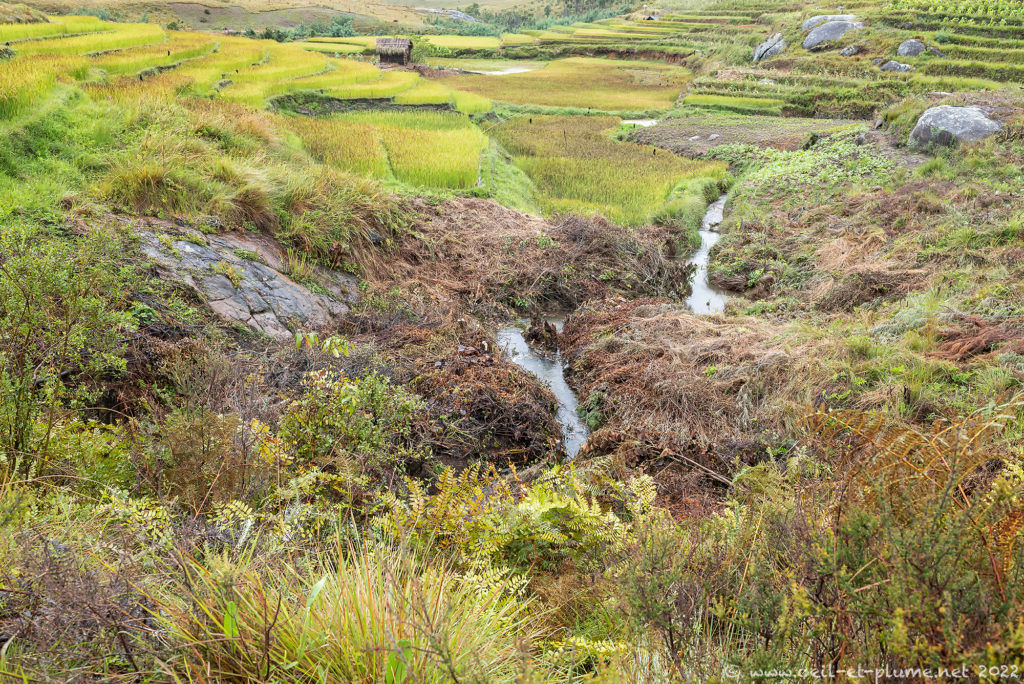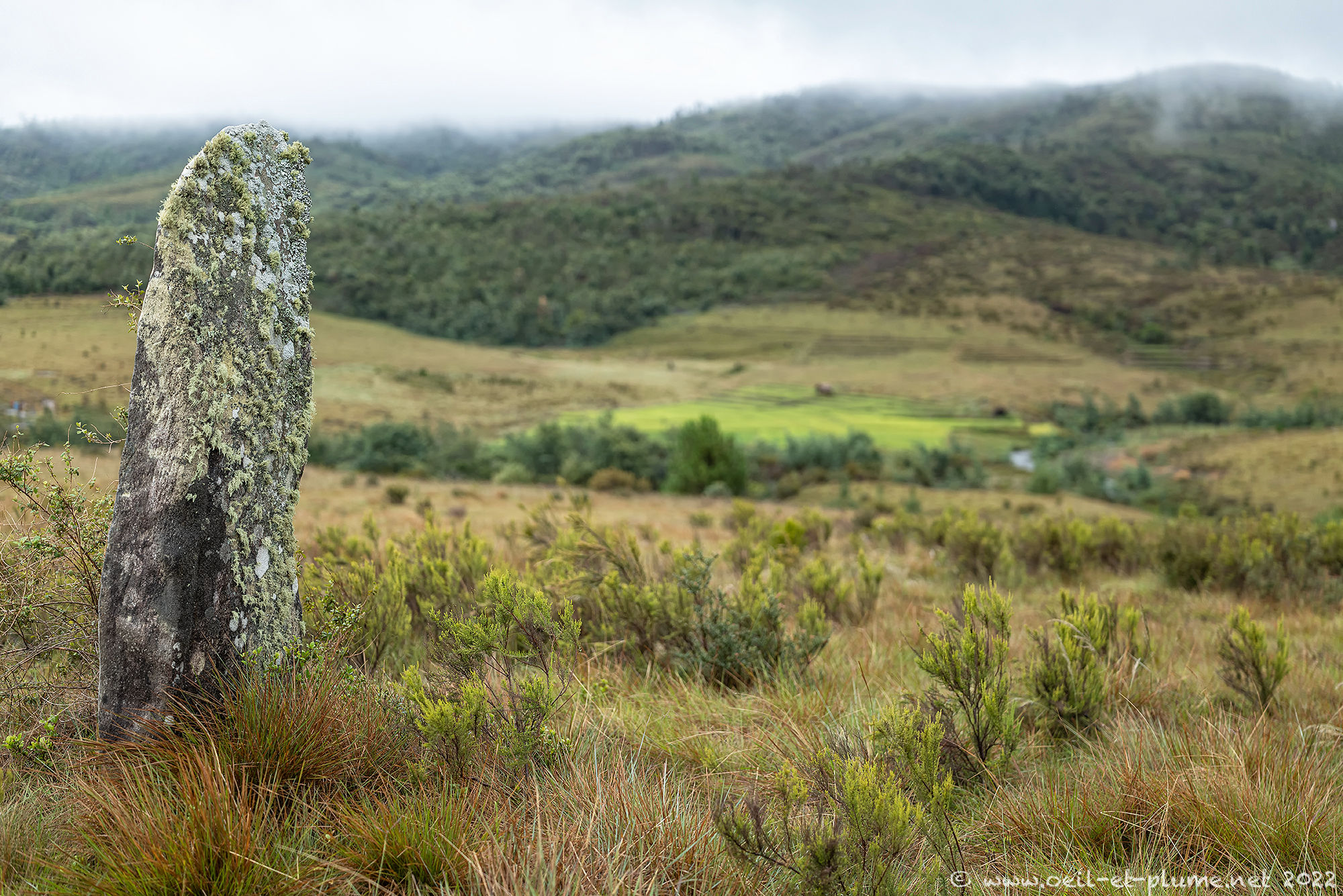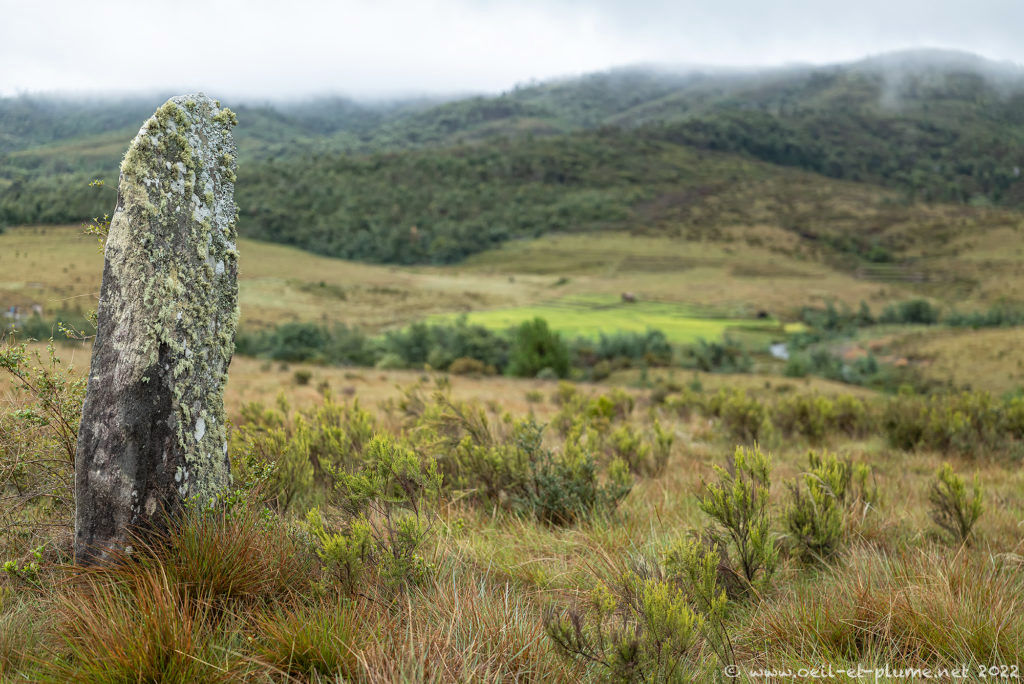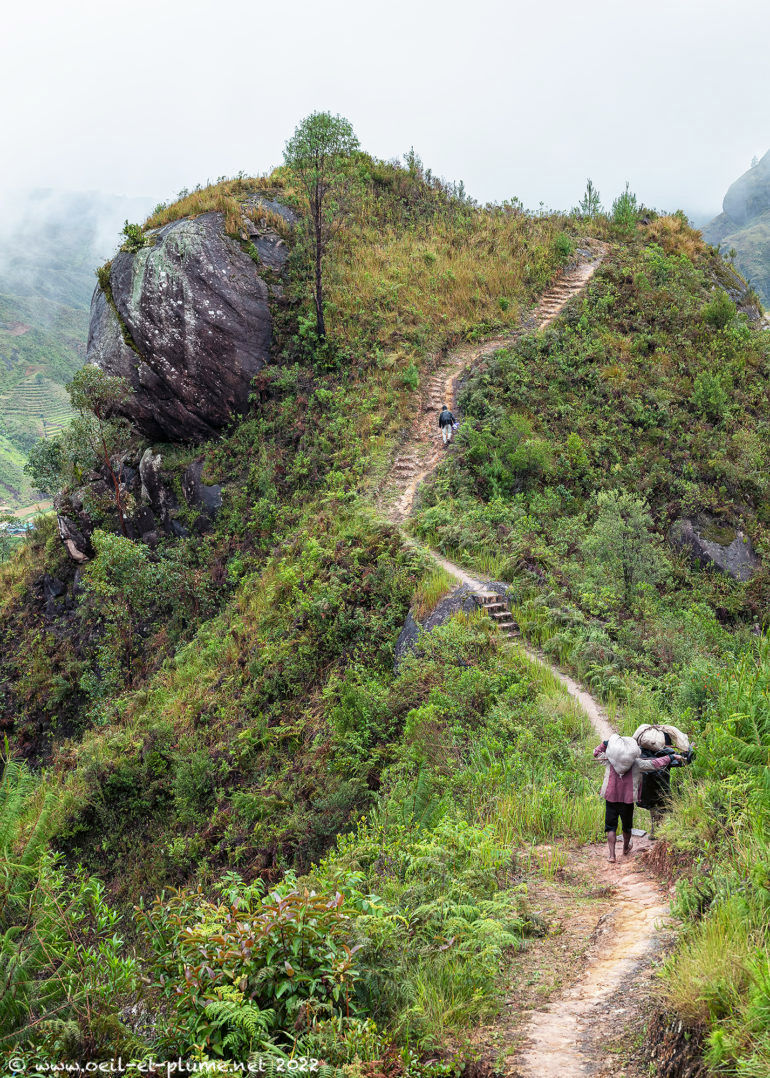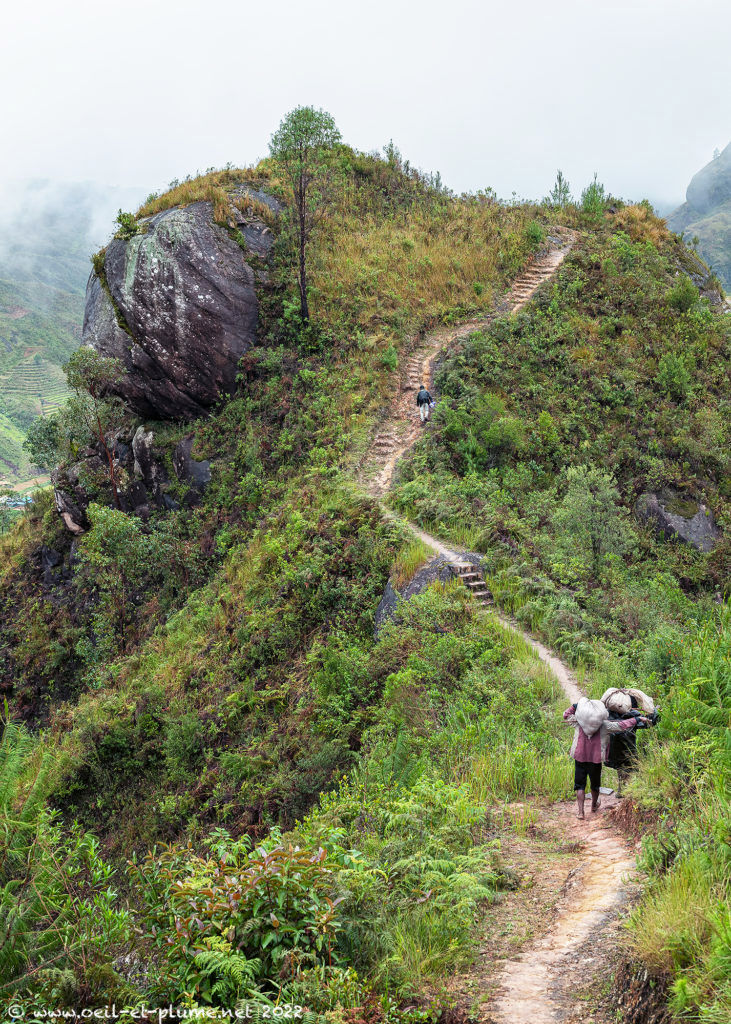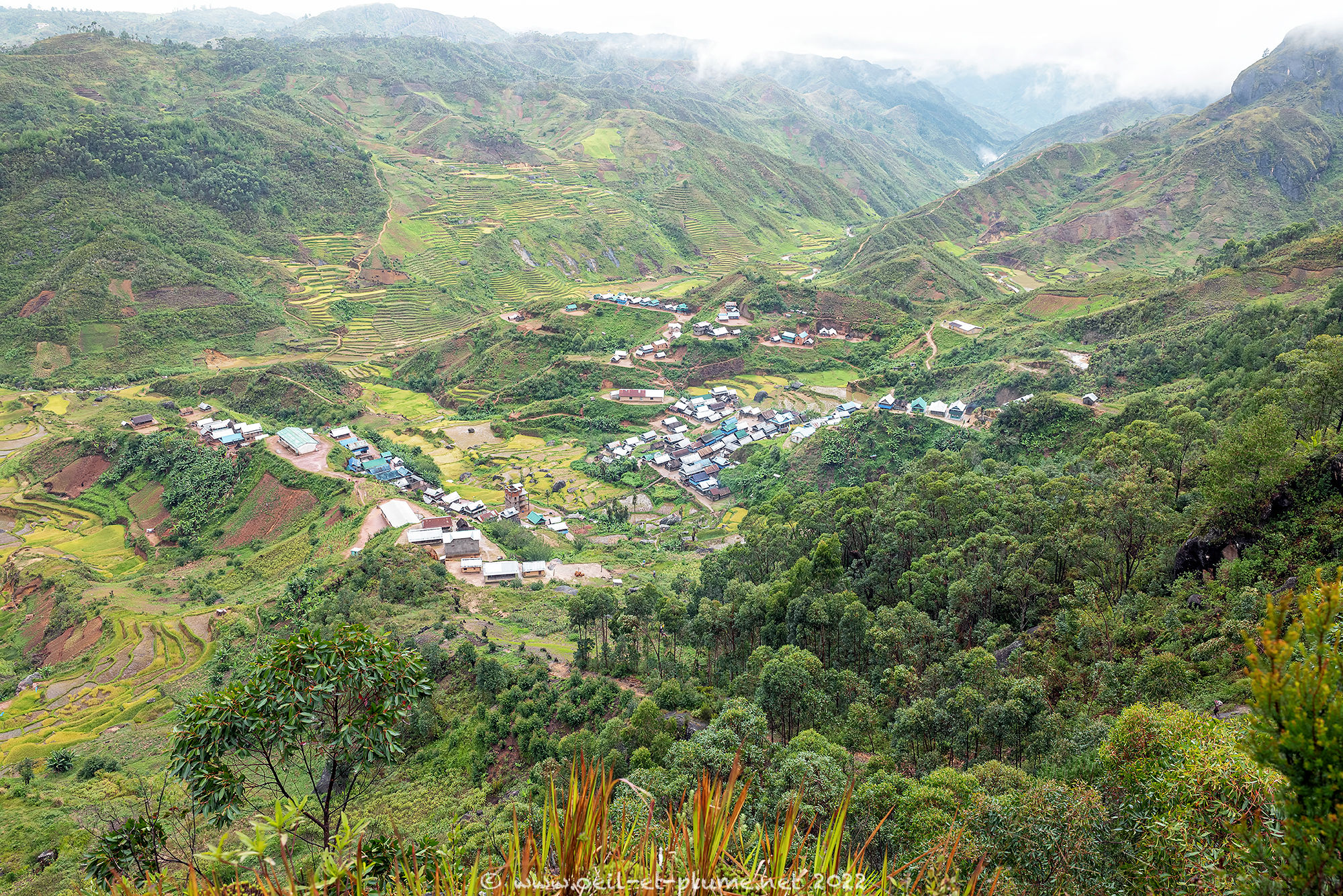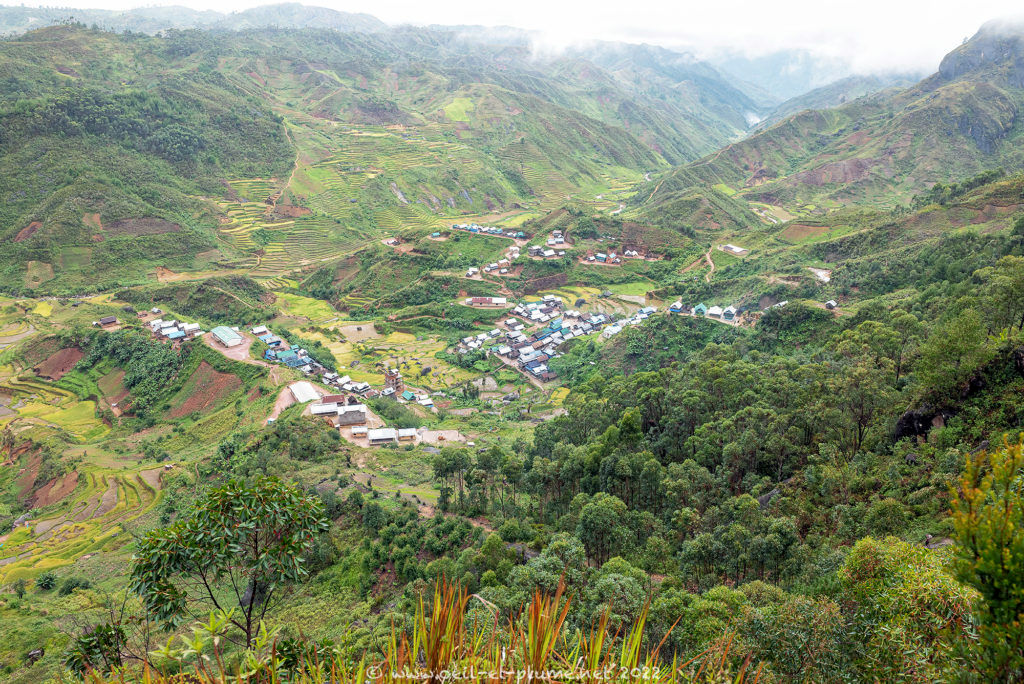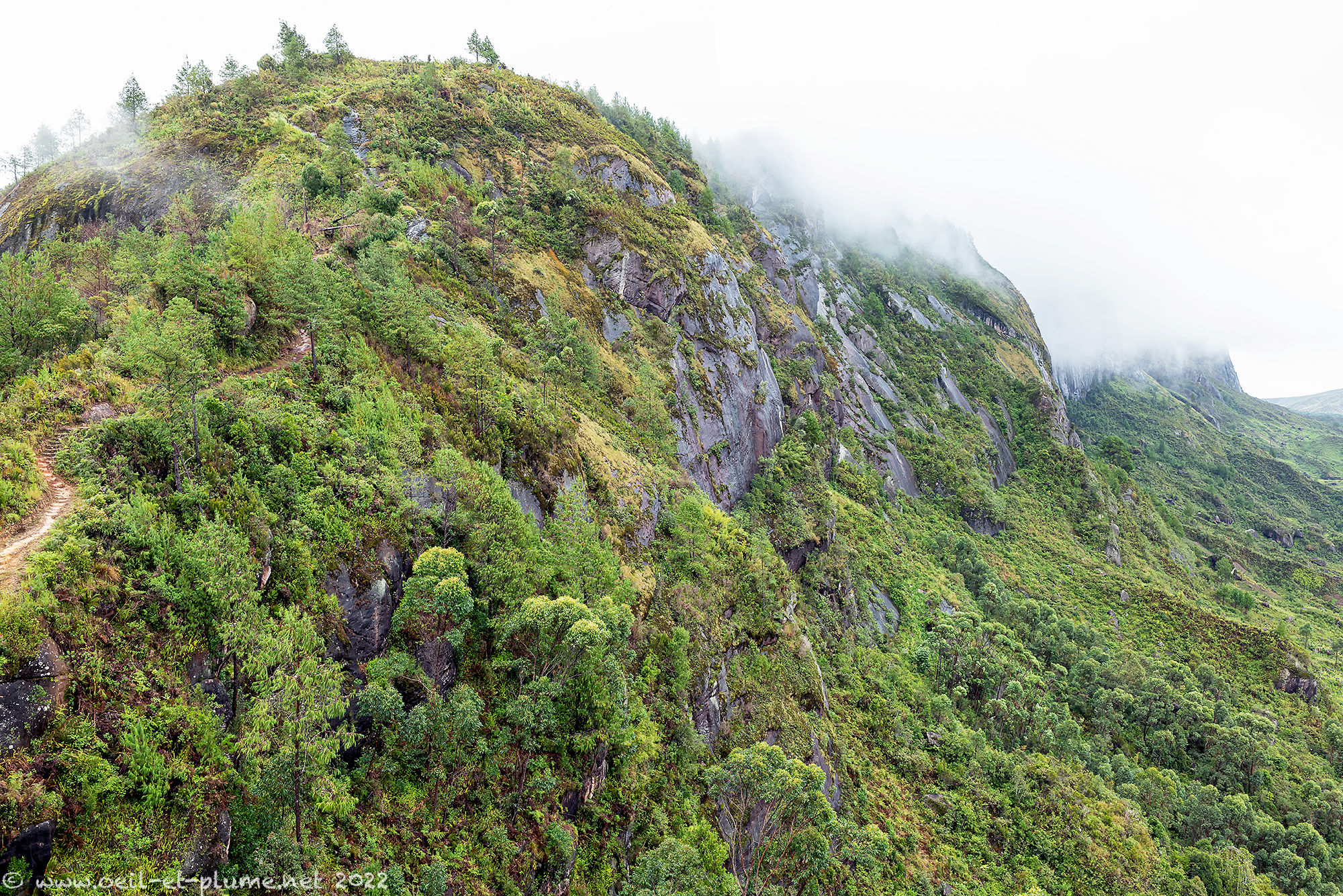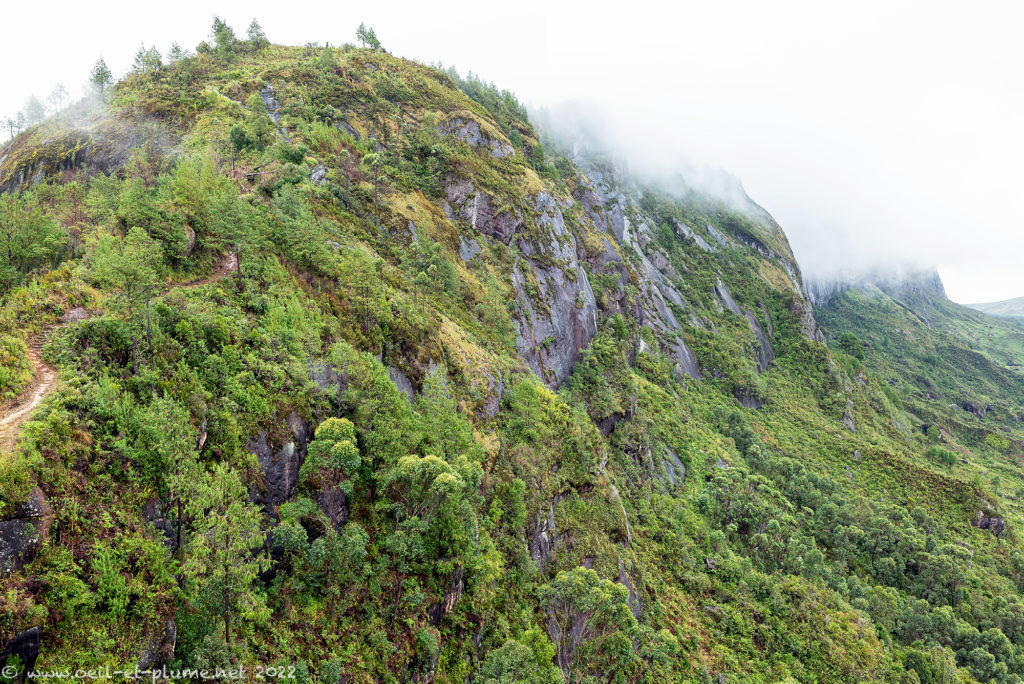 The walk of the day is not that long but physically demanding. On the peak point, the fog plays with our eyes and nerves before unveiling briefly the village where we will spend the night.
The last stretch of the itinerary consists in a long descent on a rocky and slippery terrain. Many pathway steps are carved out directly into the rock. Many local people walk faster than us with heavier loads on their heads or their backs, equipped with poor or no shoes.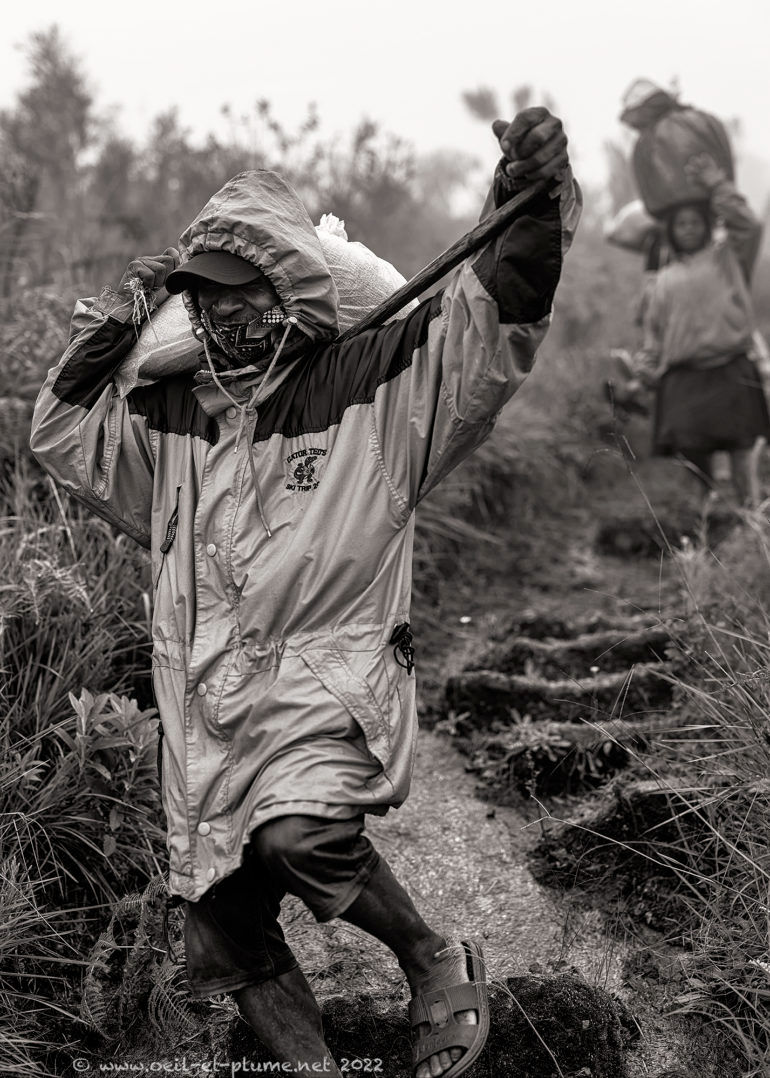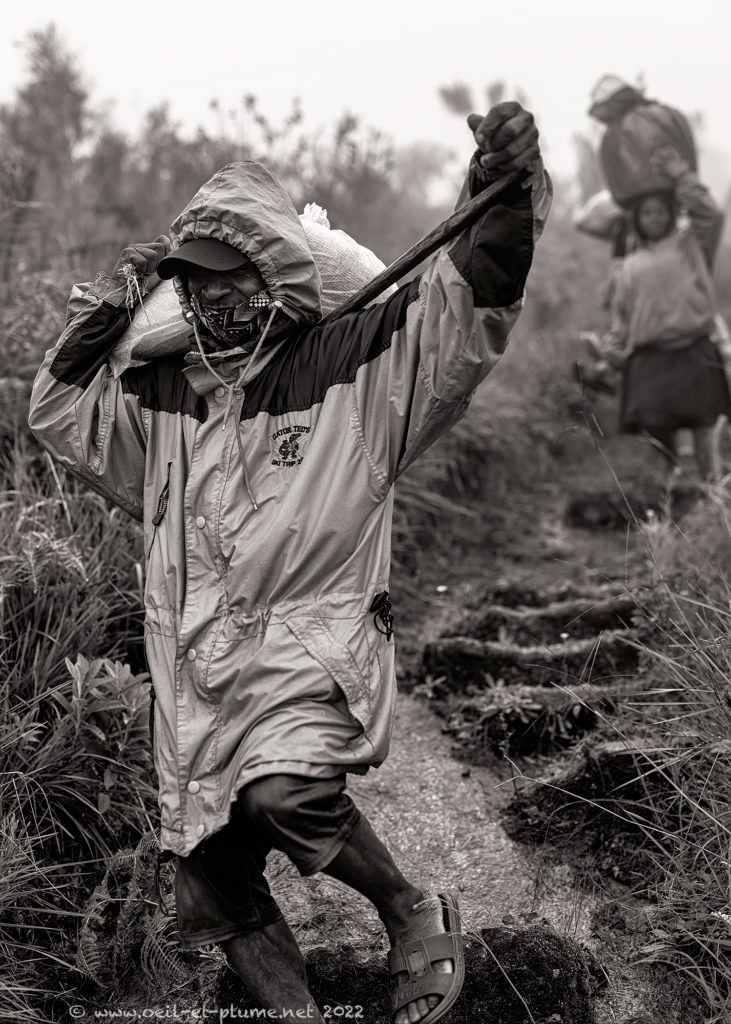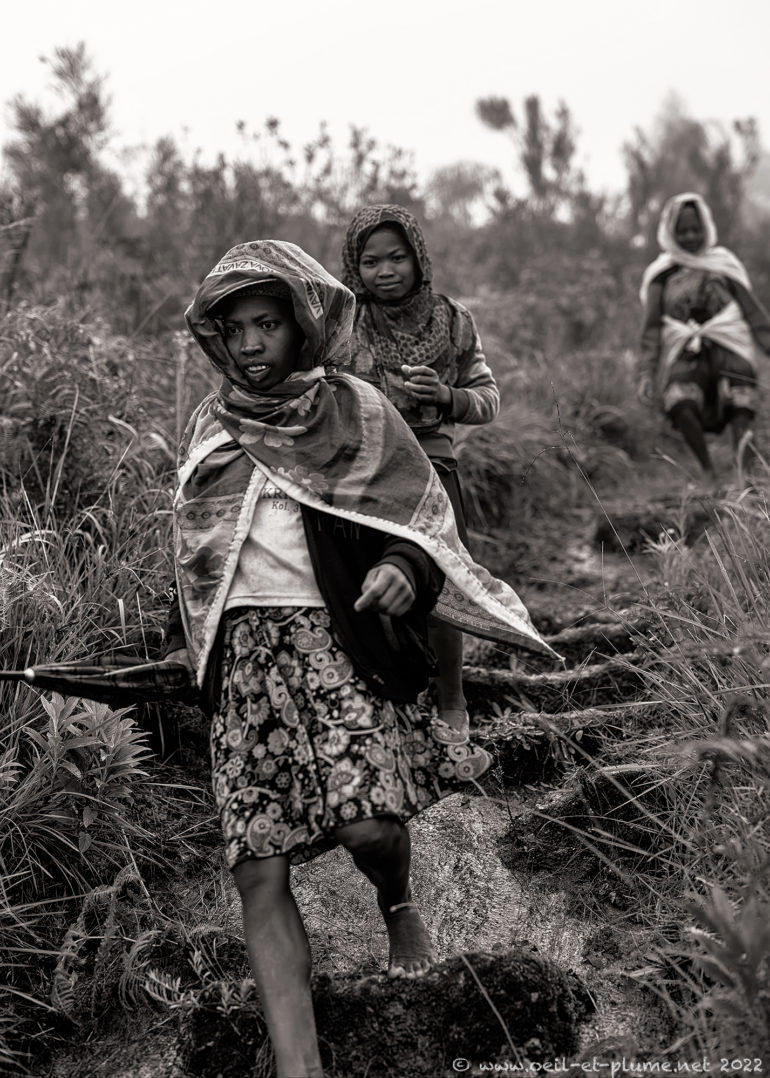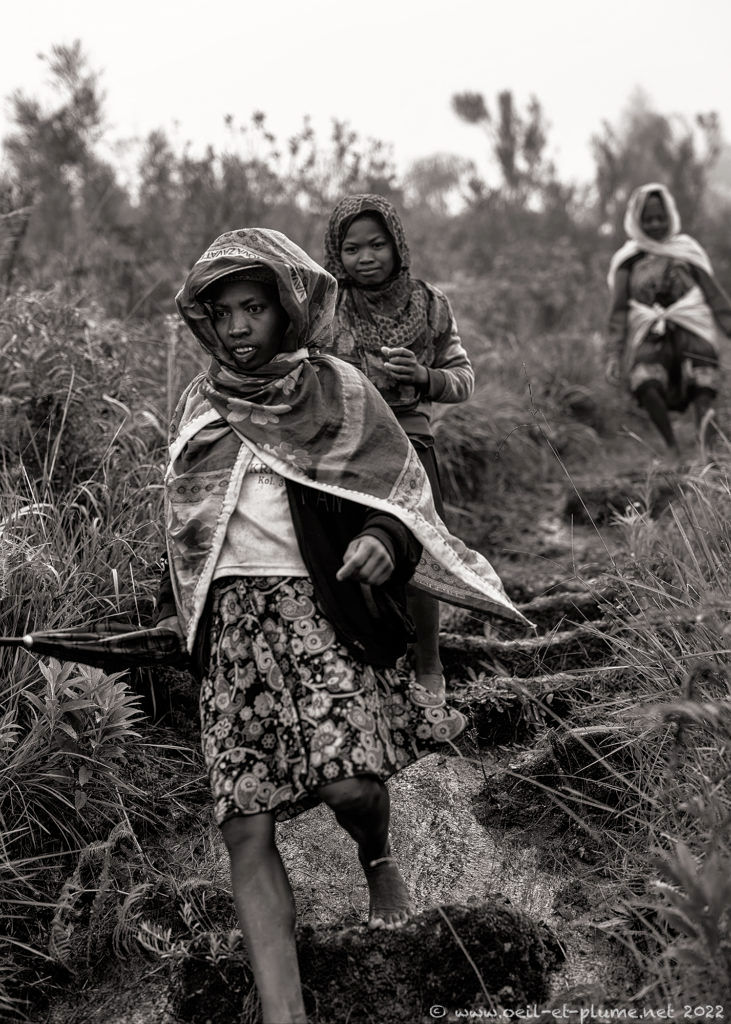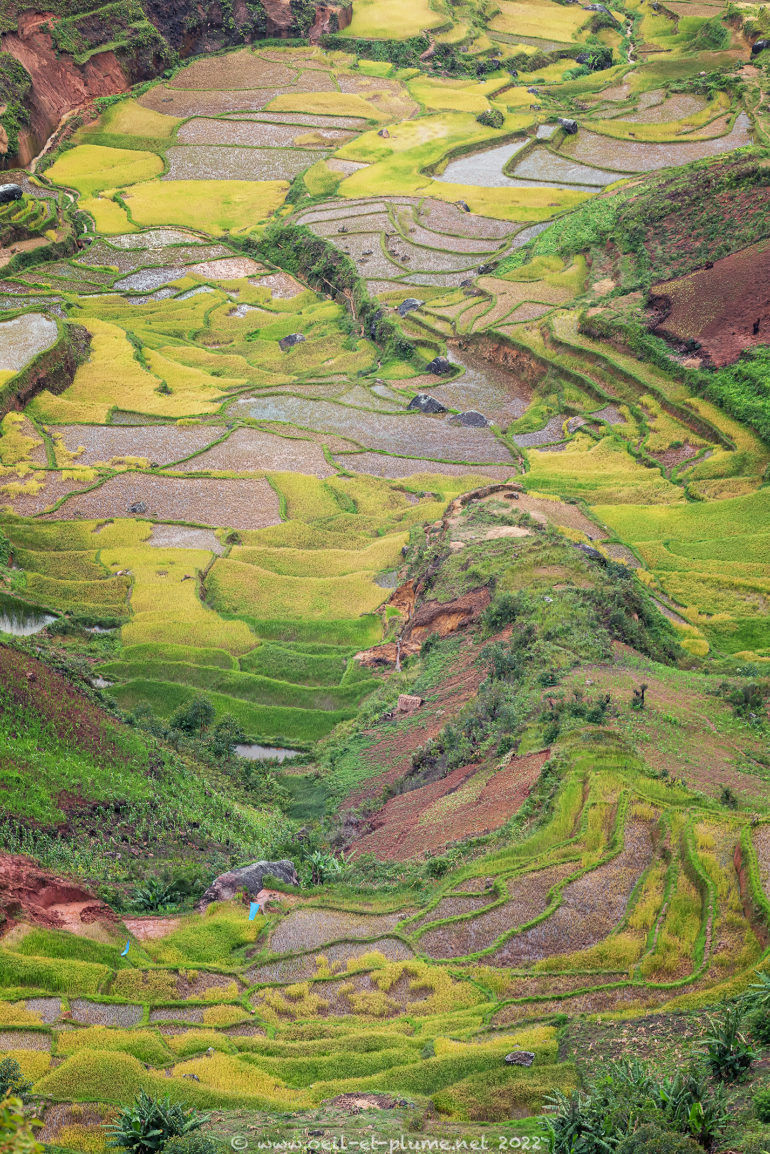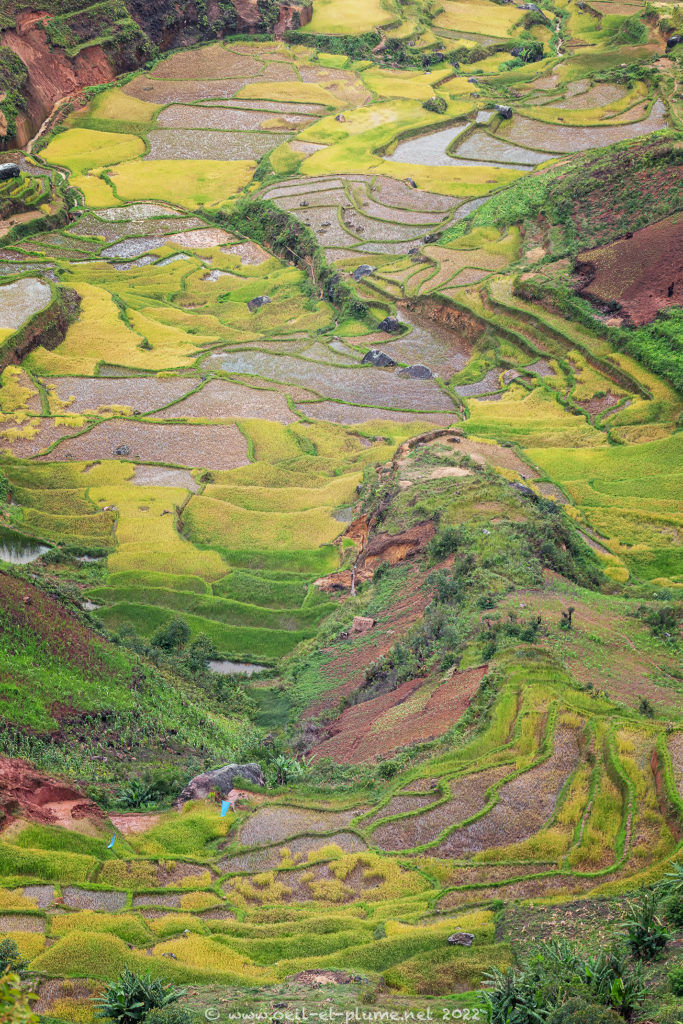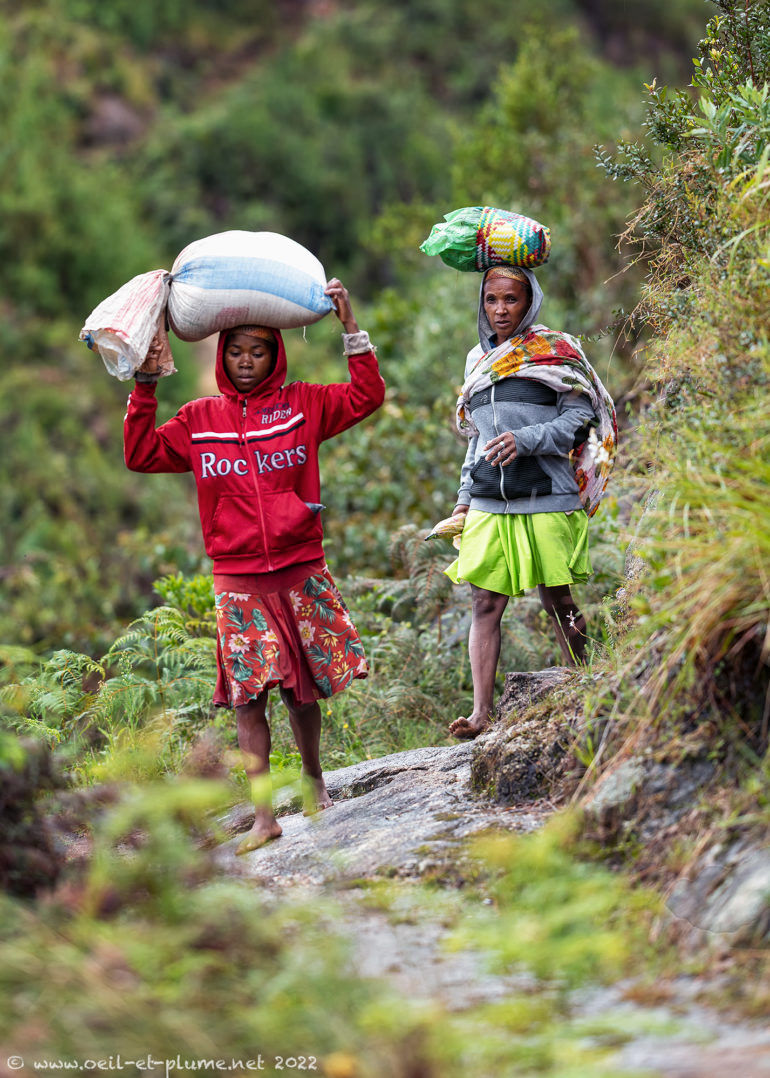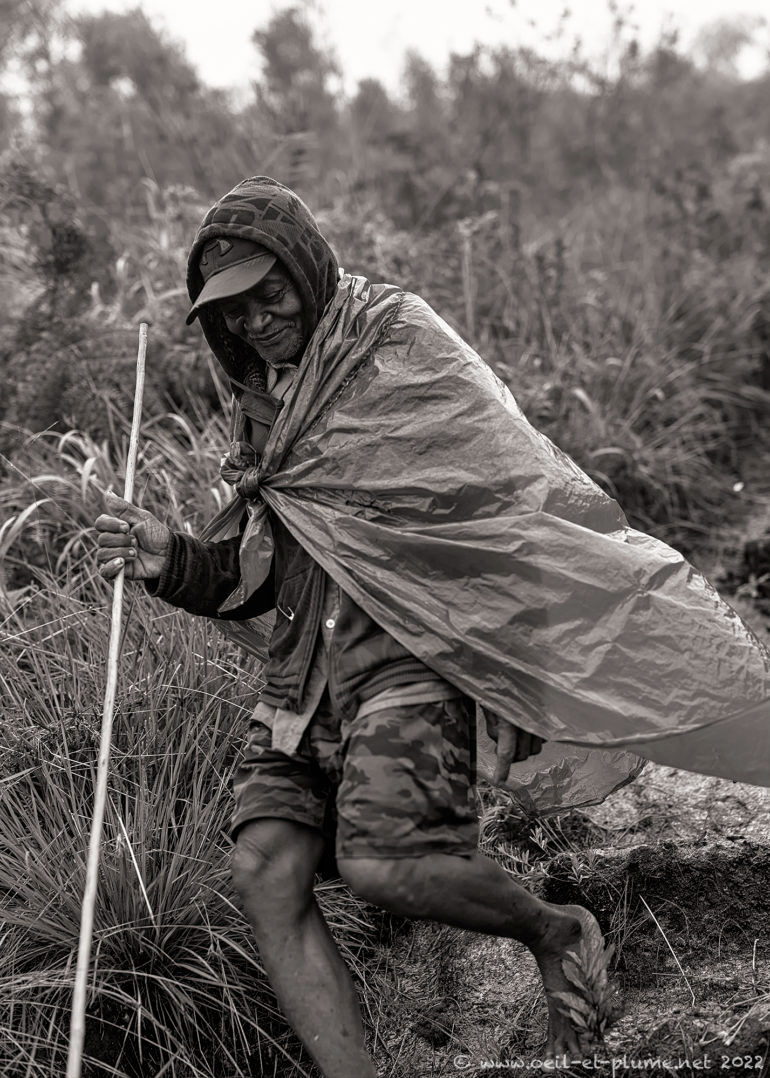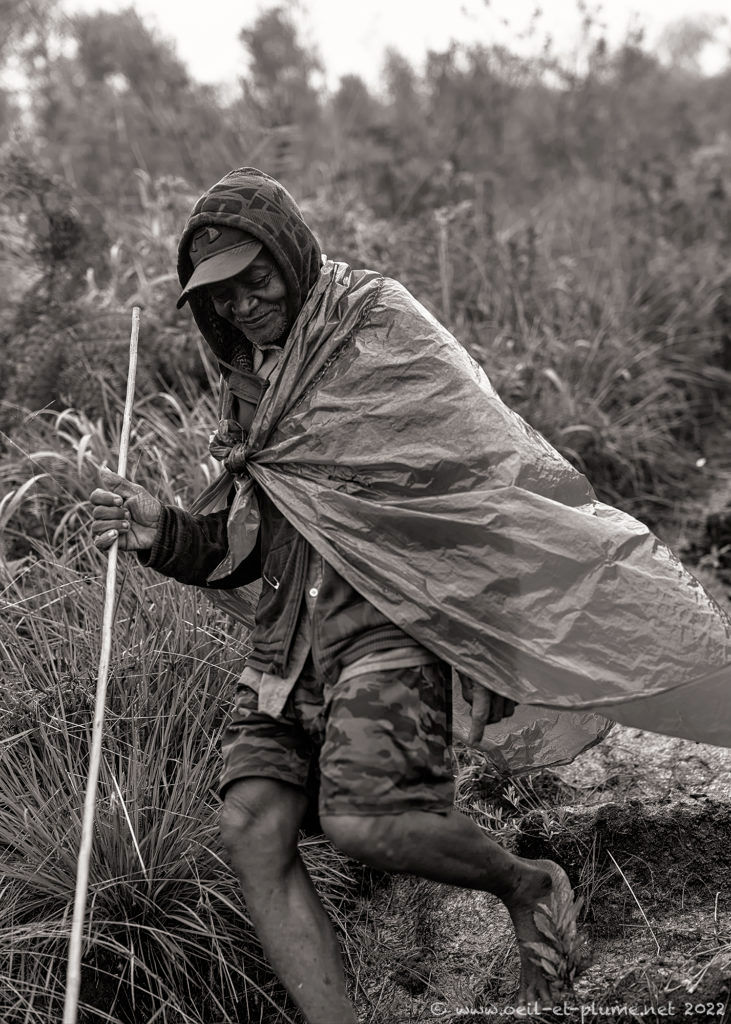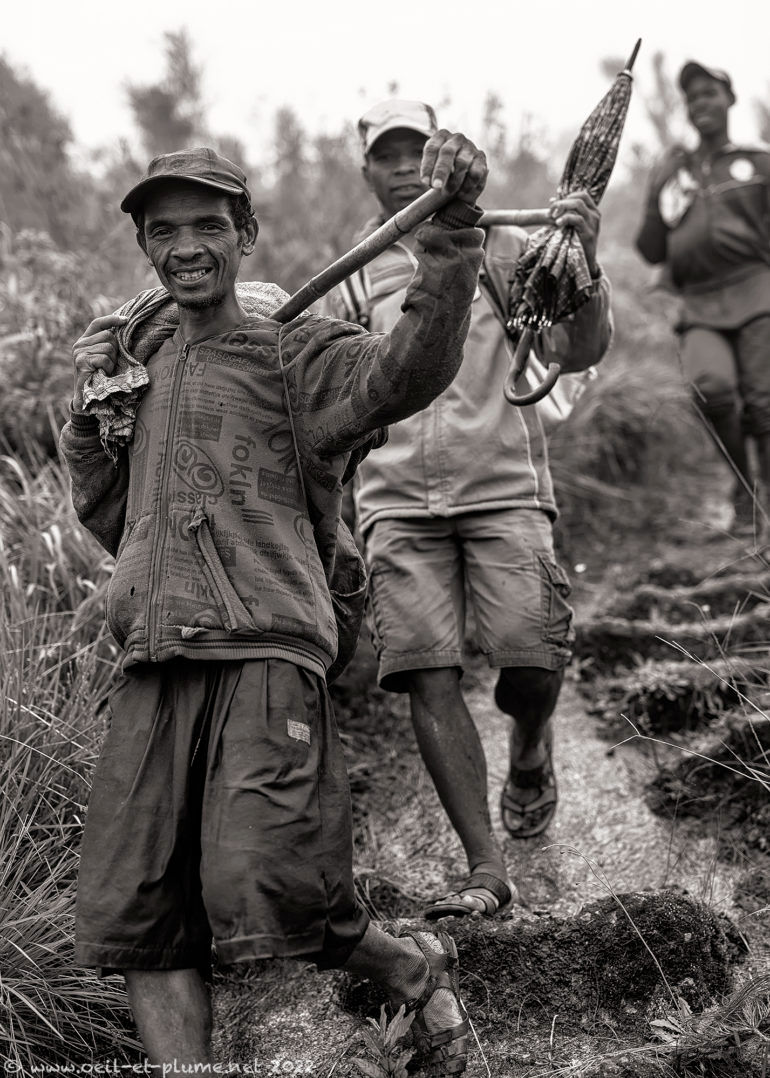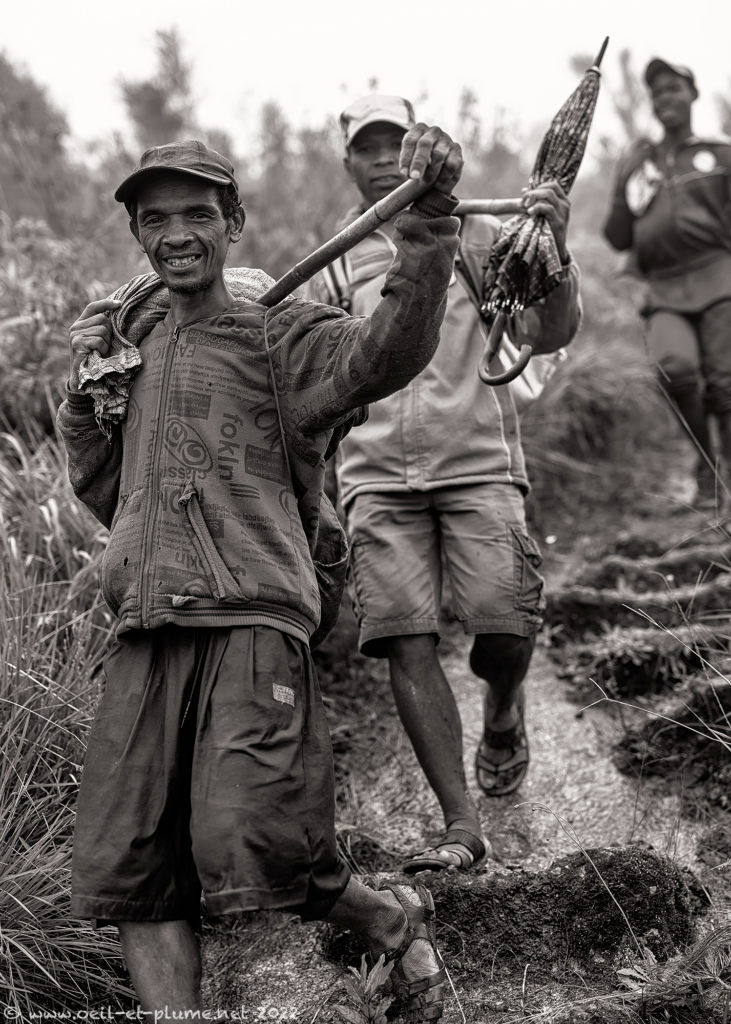 In the outskirts of the village, a large group of school children provide us with a smiley and warm welcome. By this end of the day, villagers head back to their homes and prepare for the night.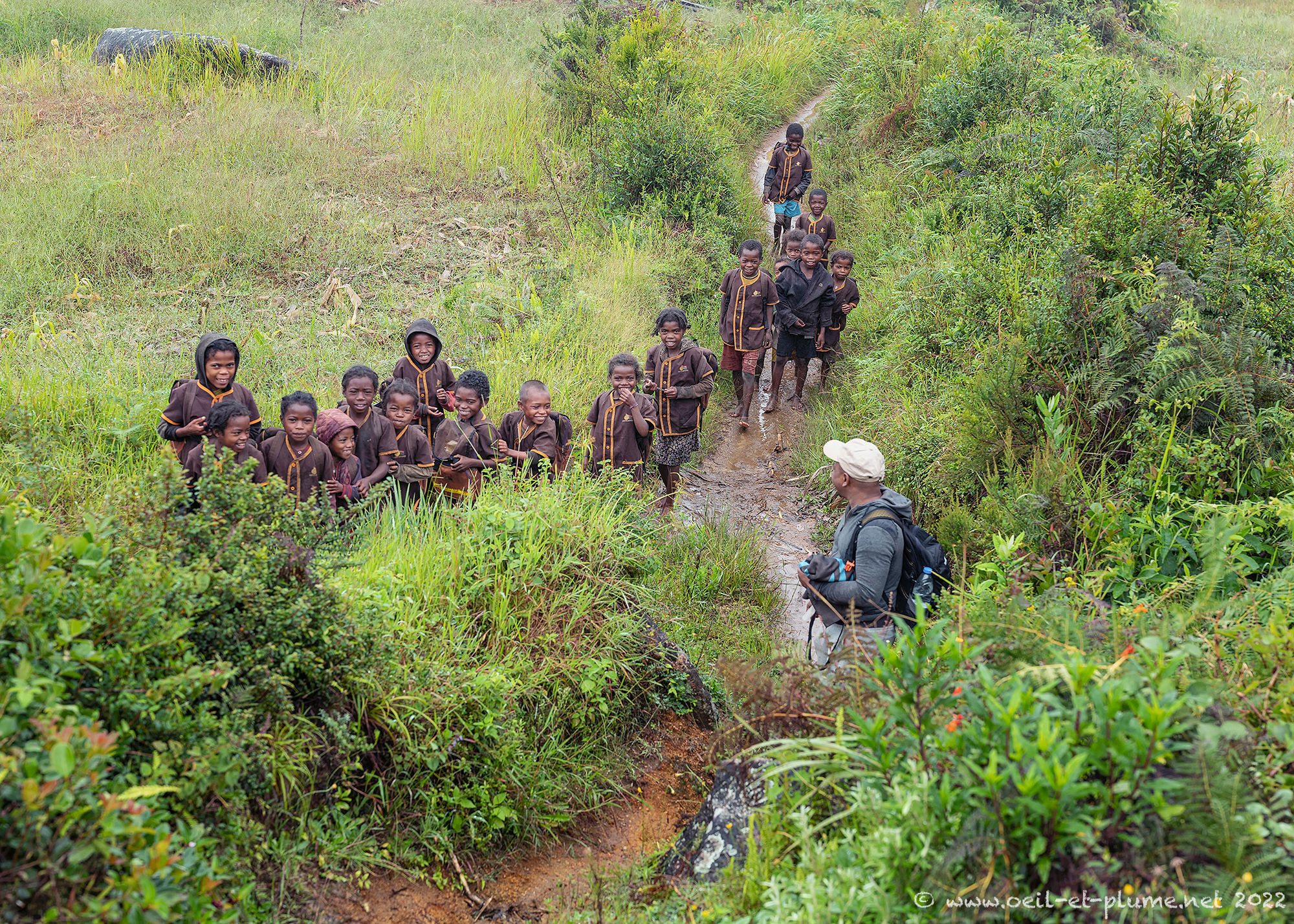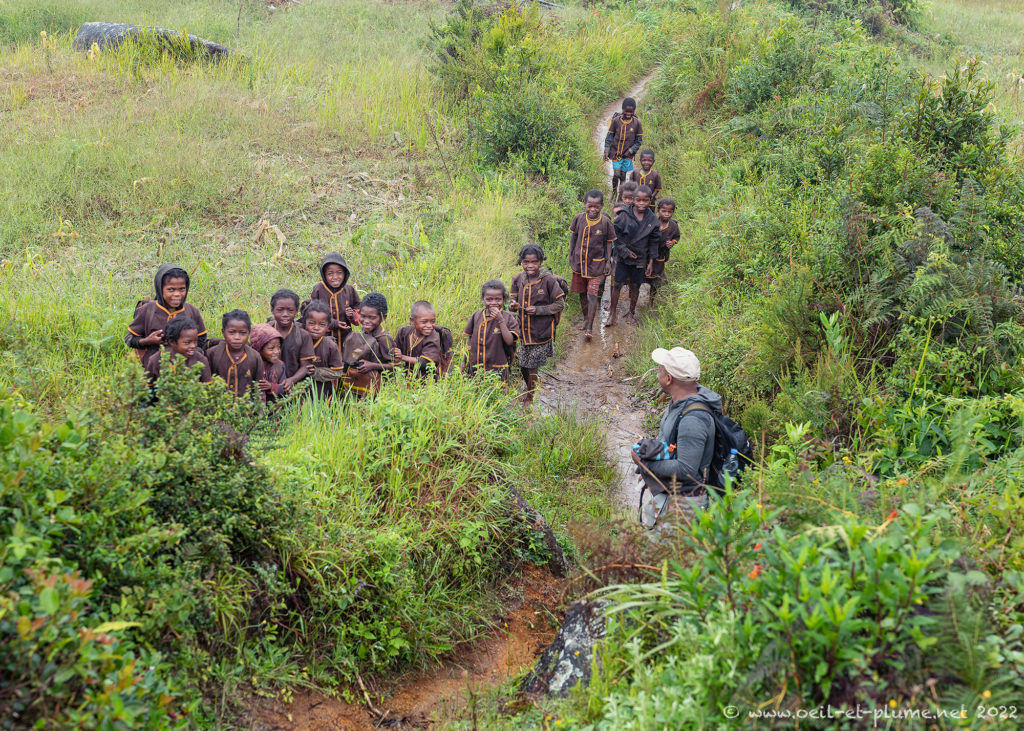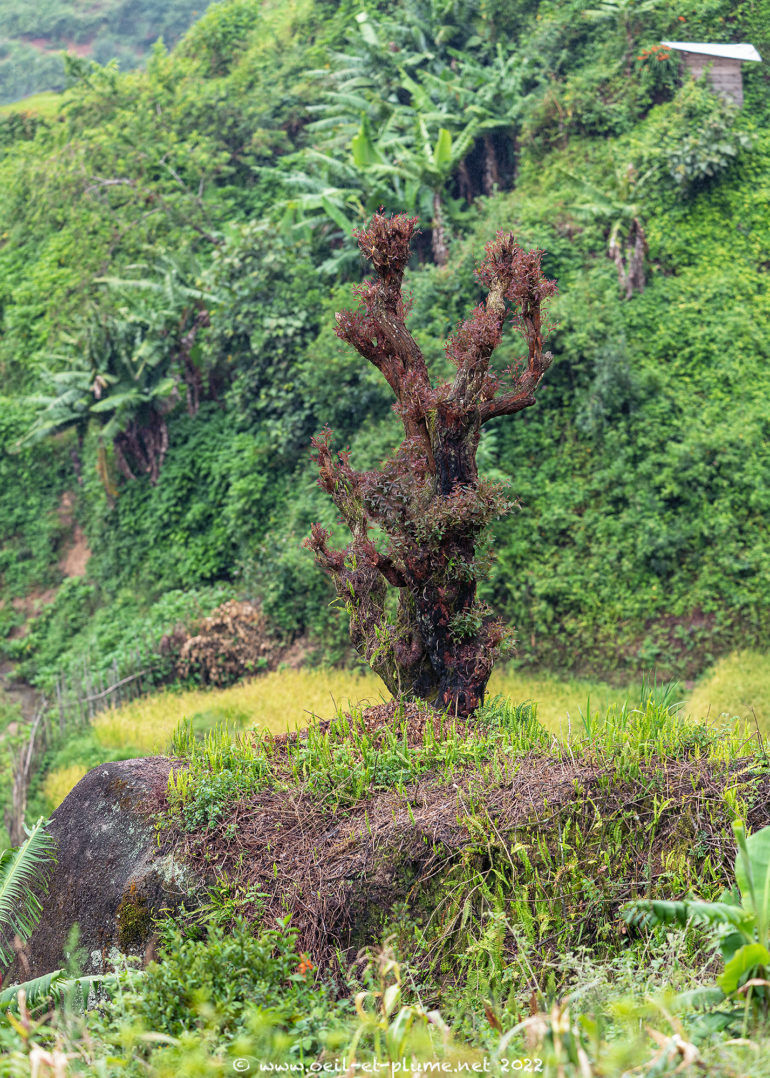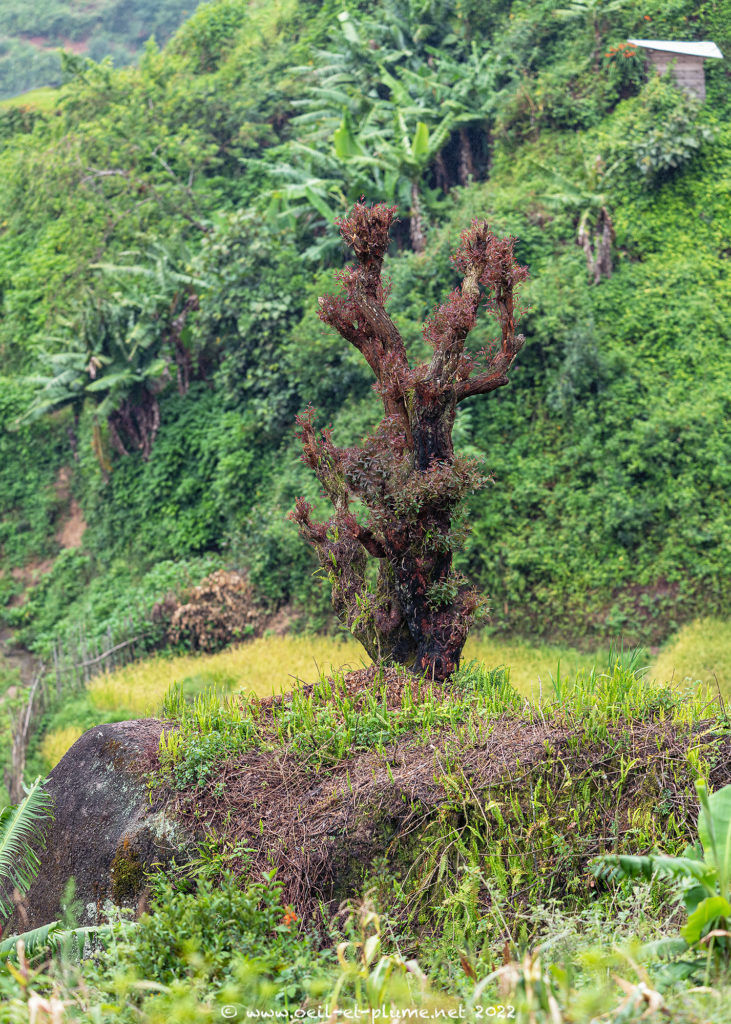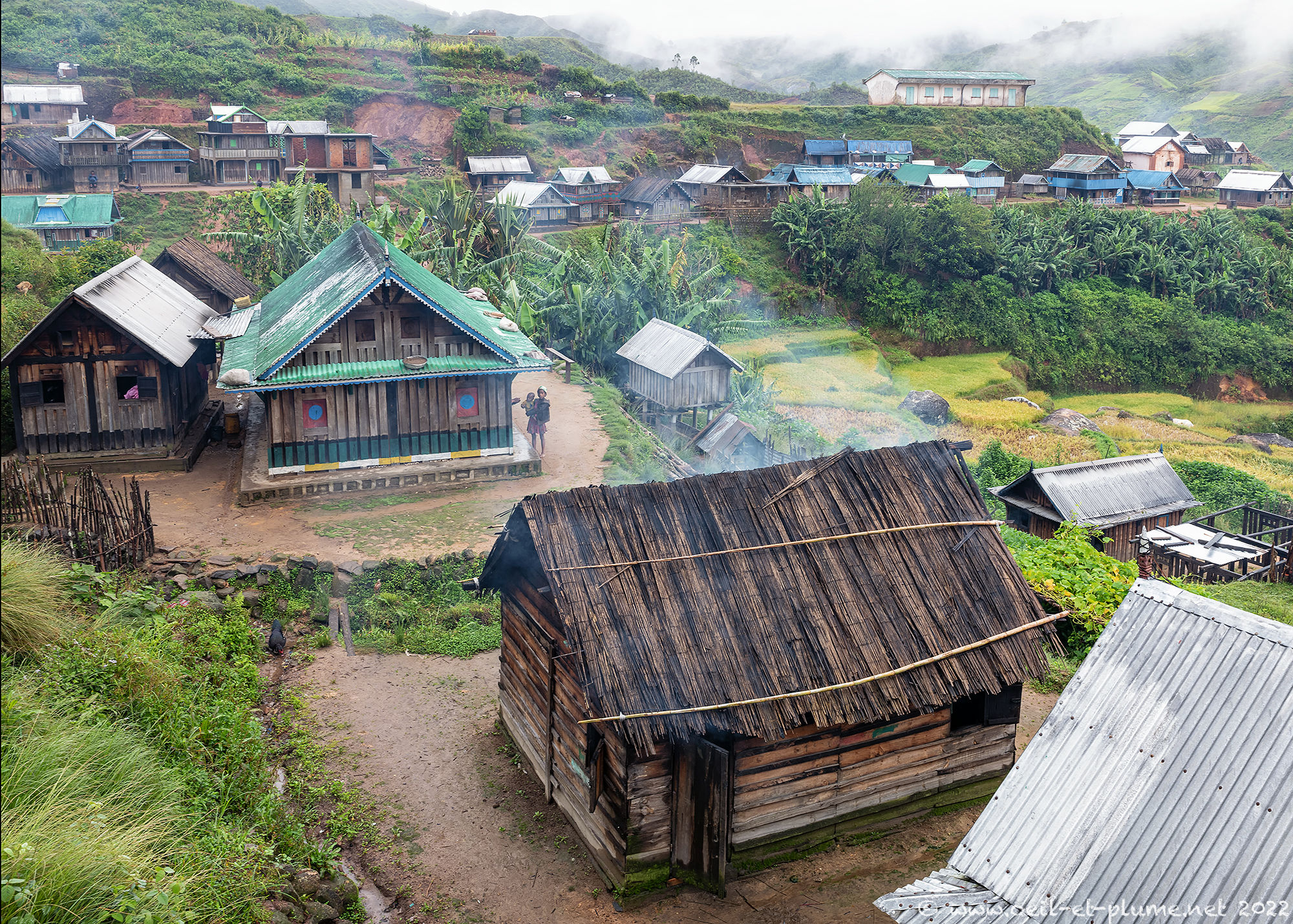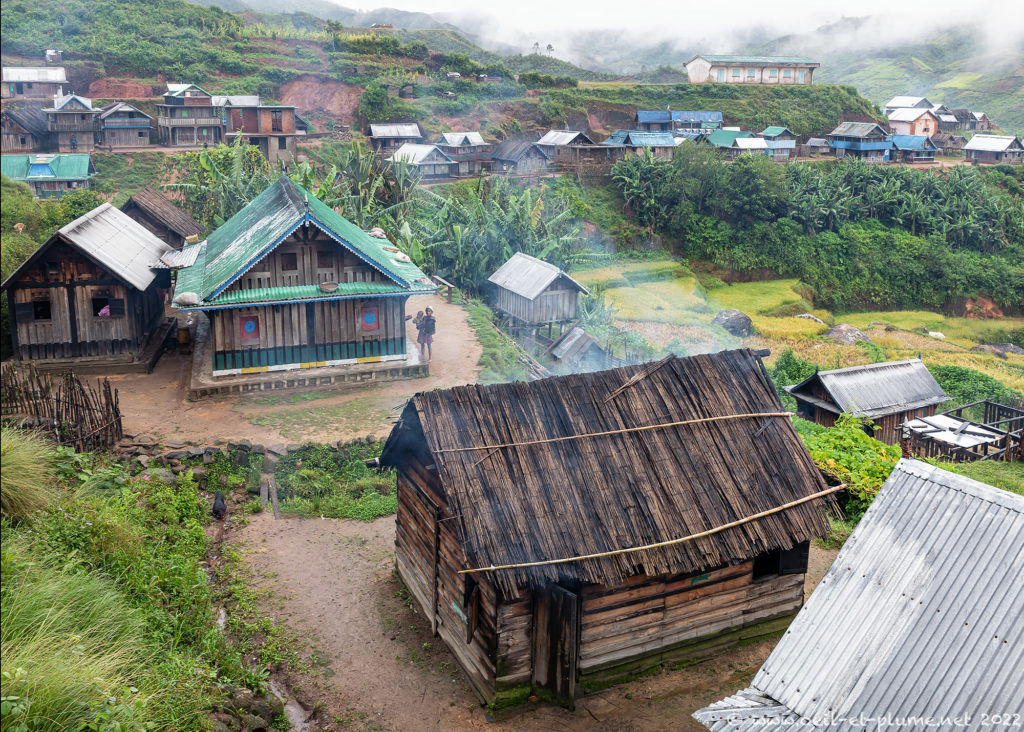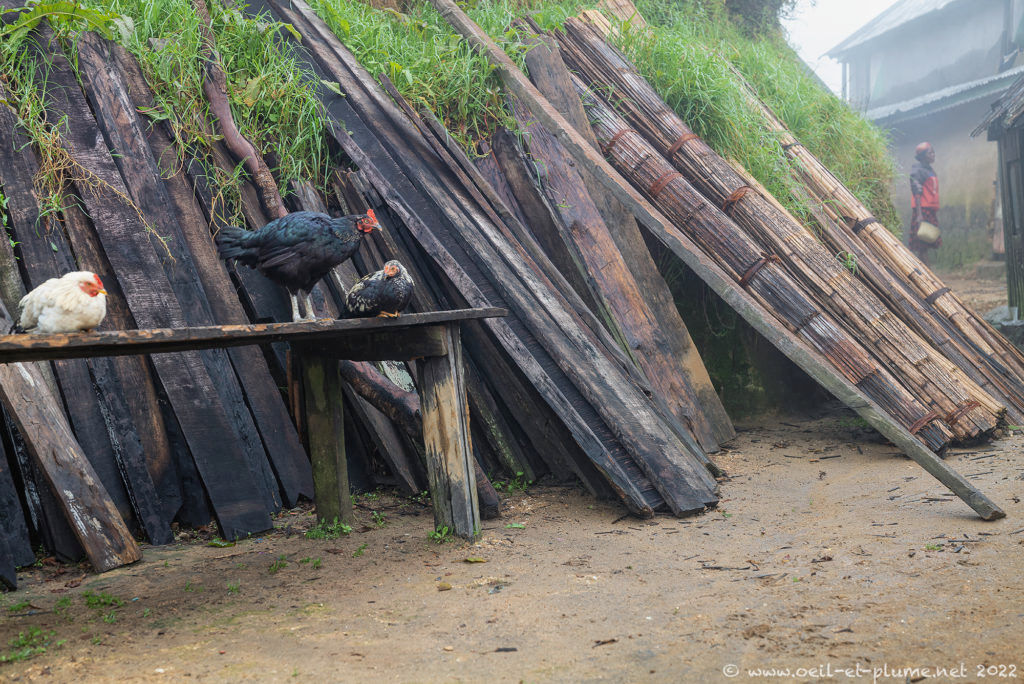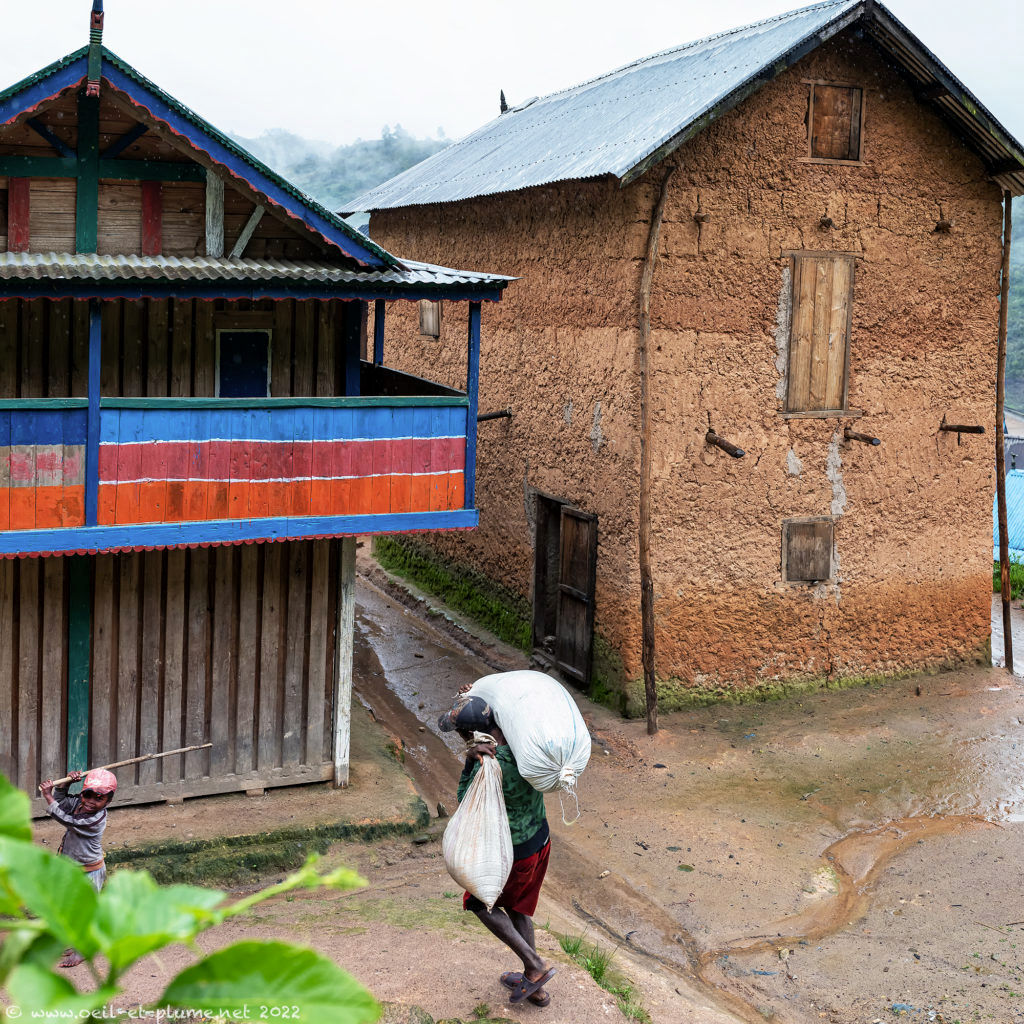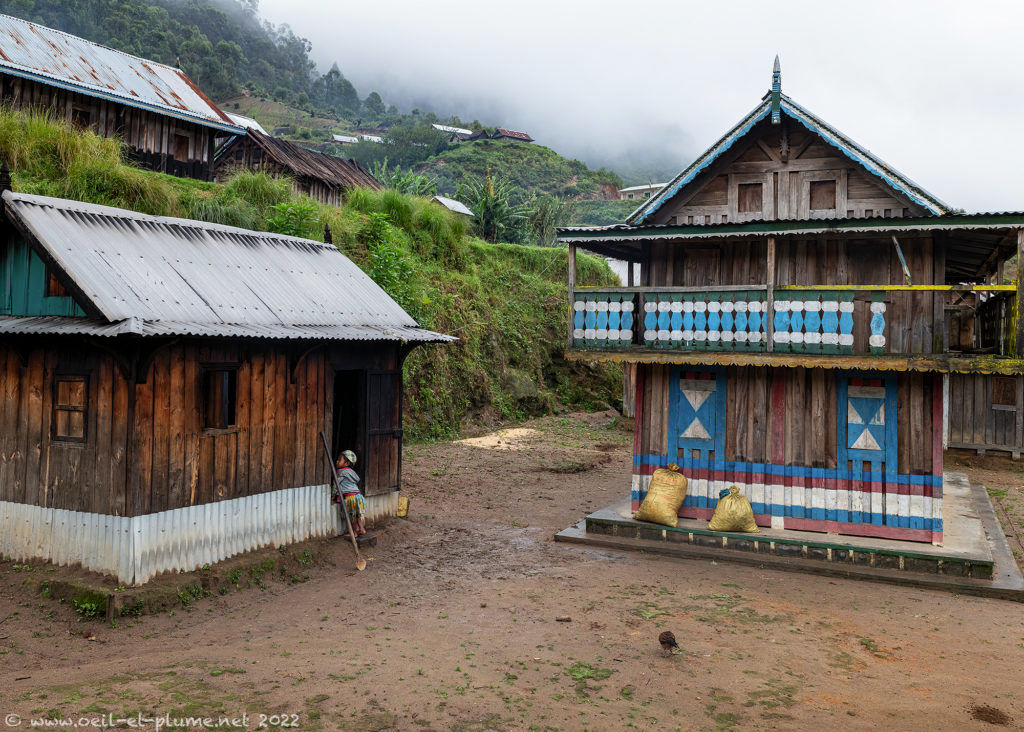 Deeper in the settlement, the village totem stands lonely in the main yard, waiting for ceremonies to serve and shine. An elder engages with us, visibly happy and curious about our visit.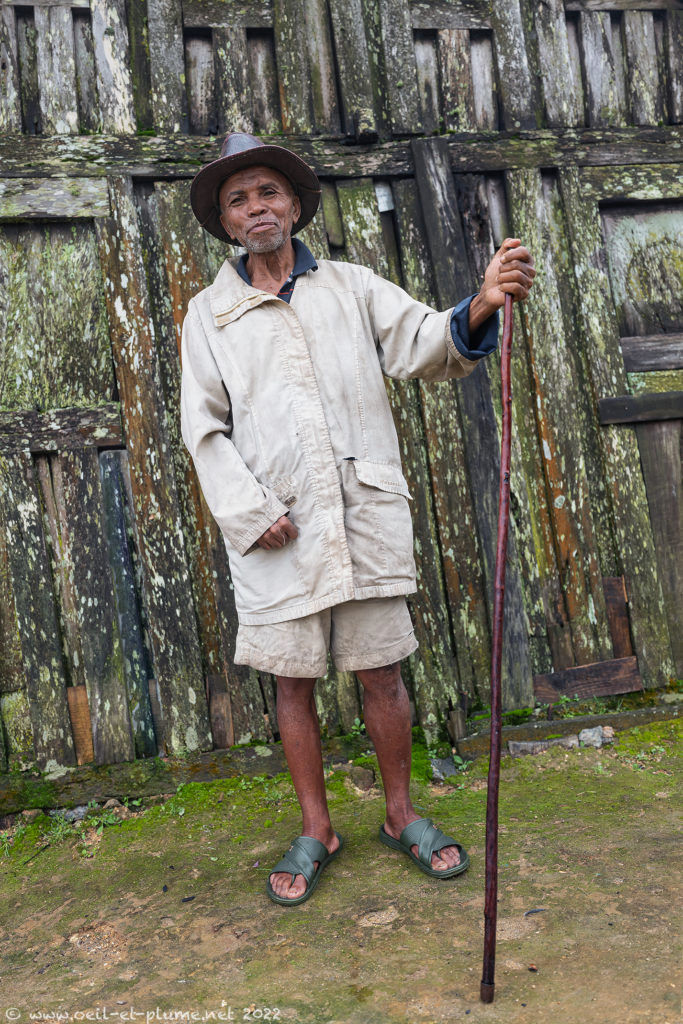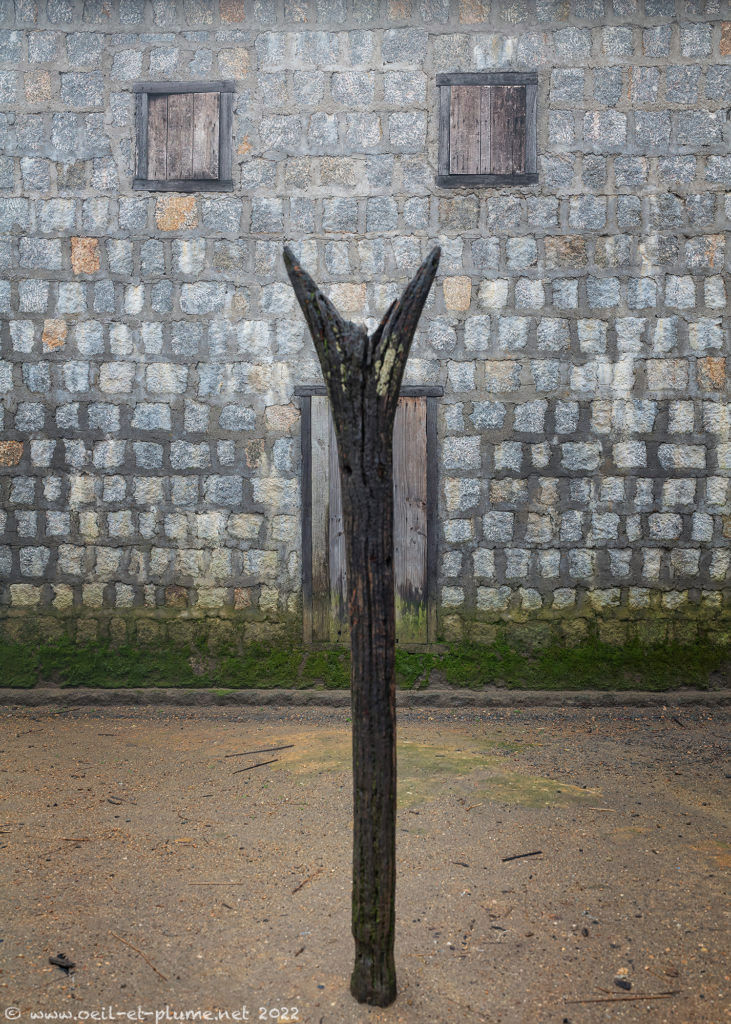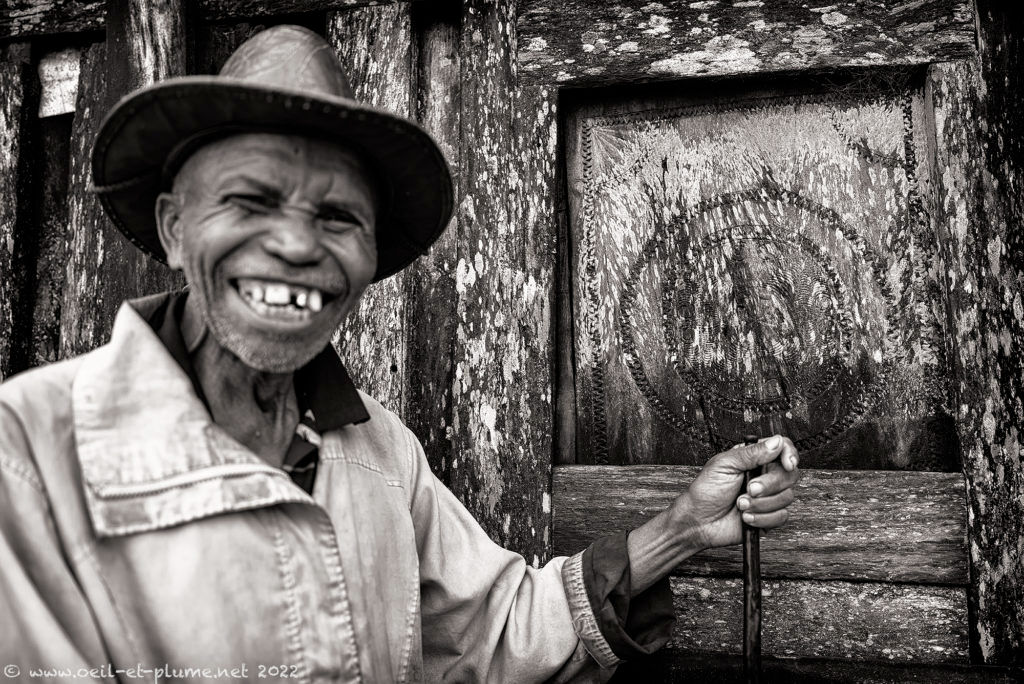 Cheers,