Enclaved in narrow valleys, the mountains in South Caucasus are often hard to reach. Local realities are also challenging to grasp, reflexing the complex identity of the sub-region. Home or exposed to many languages and cultures, South Caucasus went through a turbulent history since ages. Its present is still not at peace.
The three posts below aim to present and interpret artistically people living currently in South Caucasus in their natural and cultural environment. The area nurtures fascinating vibes. The pictorial essay will charm you with beautiful landscapes, serene ambiances, the plain aesthetic of man-made artifacts and the warmth of social interactions depicted.
You may be surprised about the vintage finish of the pictures. The frames were post-processed to resemble analog photography. They include imperfections such as color casts and stray lights. The retro look reflects a local society struggling to stay tuned with today's world.
Mountains
Born in the Swiss Alps, I feel strong acquaintances with the mountains in South Caucasus. I crisscrossed many of their slopes and hiked their paths enough to them to speak about them with confidence and to like them.
Throughout the year, those mountains are not so high and rocky, and rather covered with lush. They exhibit awesome rounded shapes mostly covered with dense forests.
In a four-season yearly cycle, landscape sceneries in South Caucasus grow green and wild in spring and summer, before many trees sing their colorful and beautiful swan song in autumn. Forests look rather skeleton-thin and sad in winter, unless they briefly dress with their superb frost coat.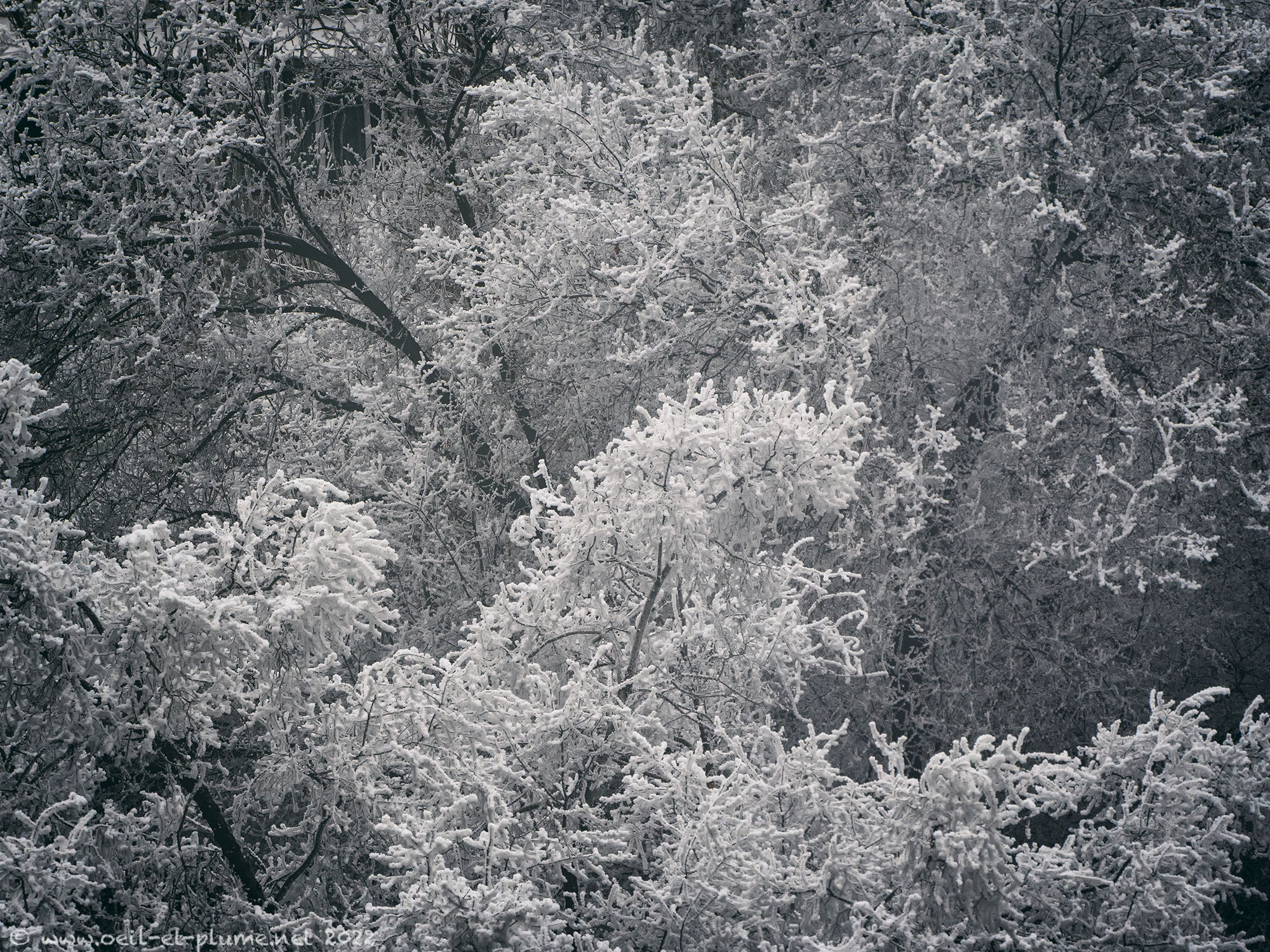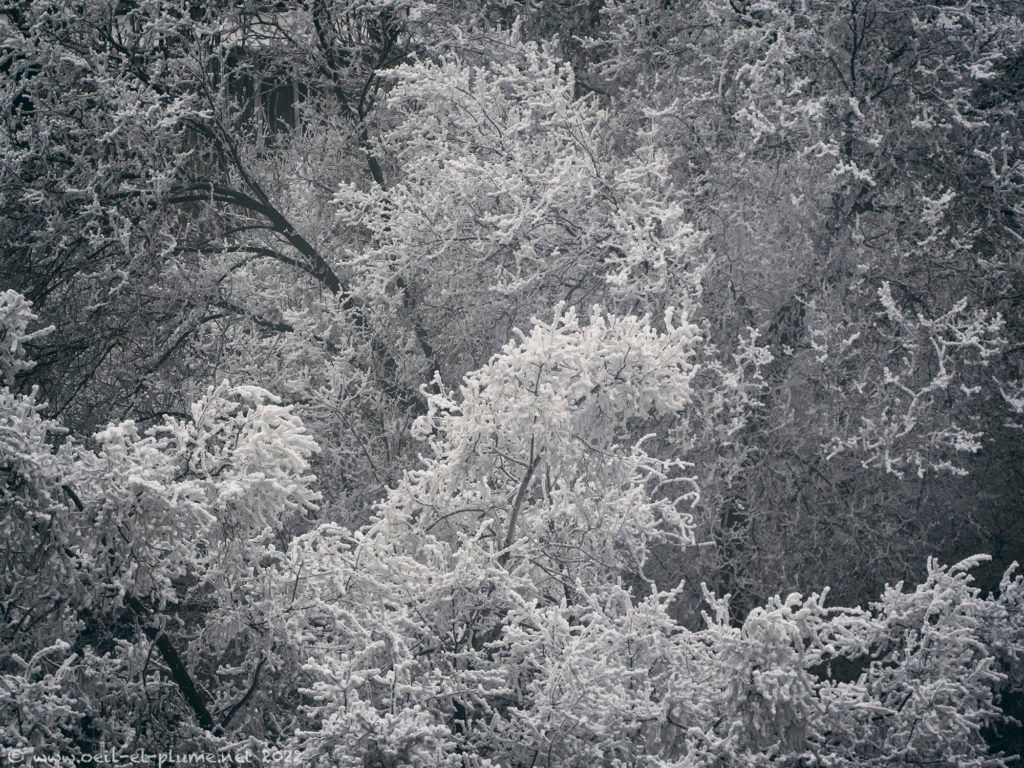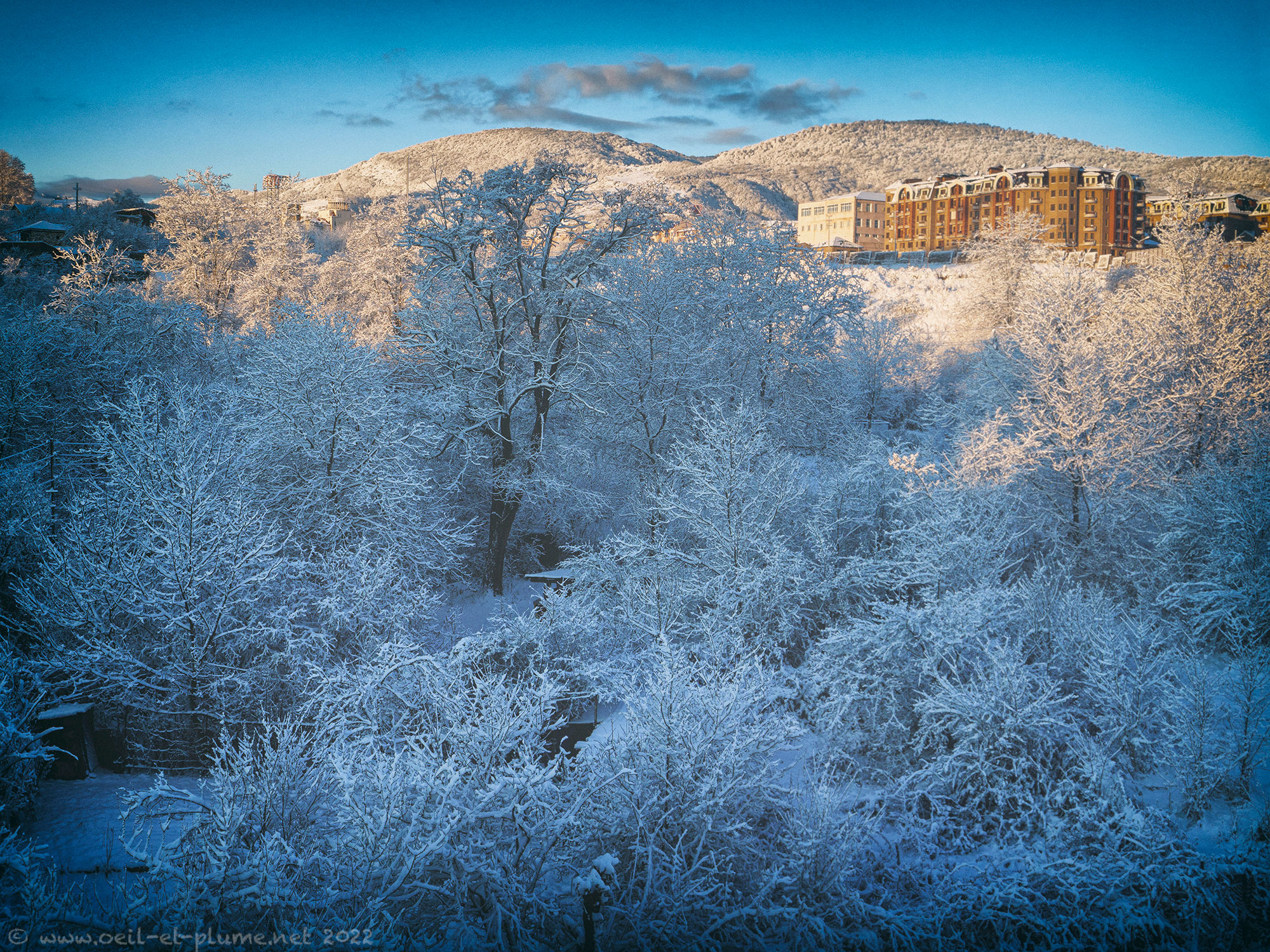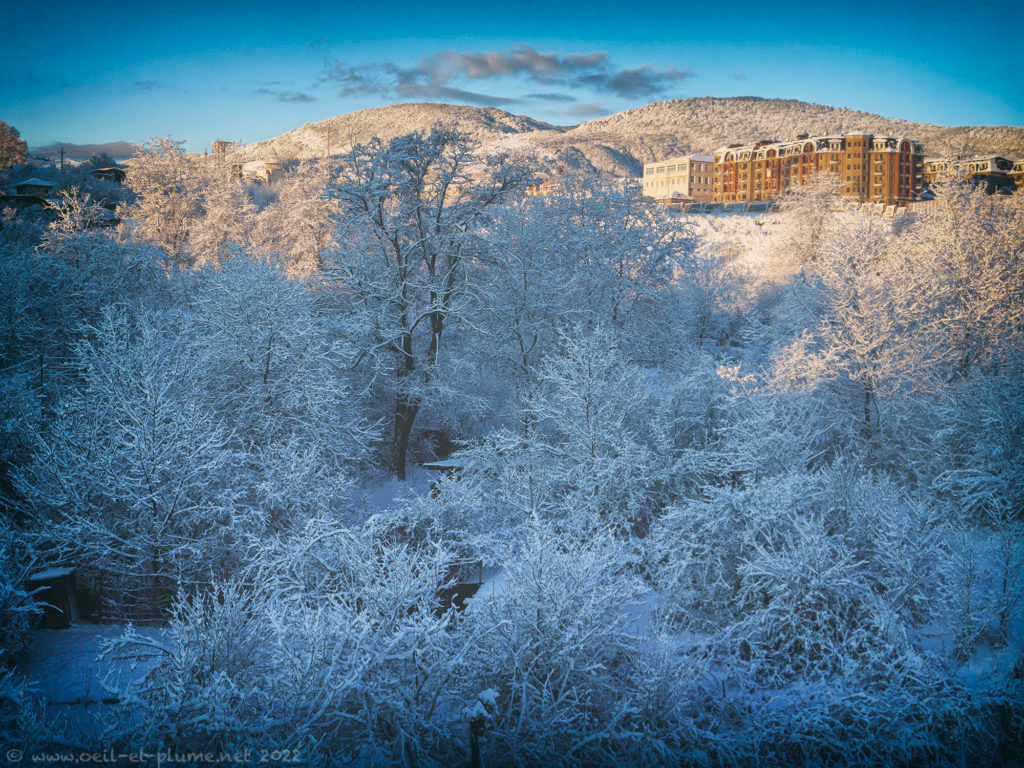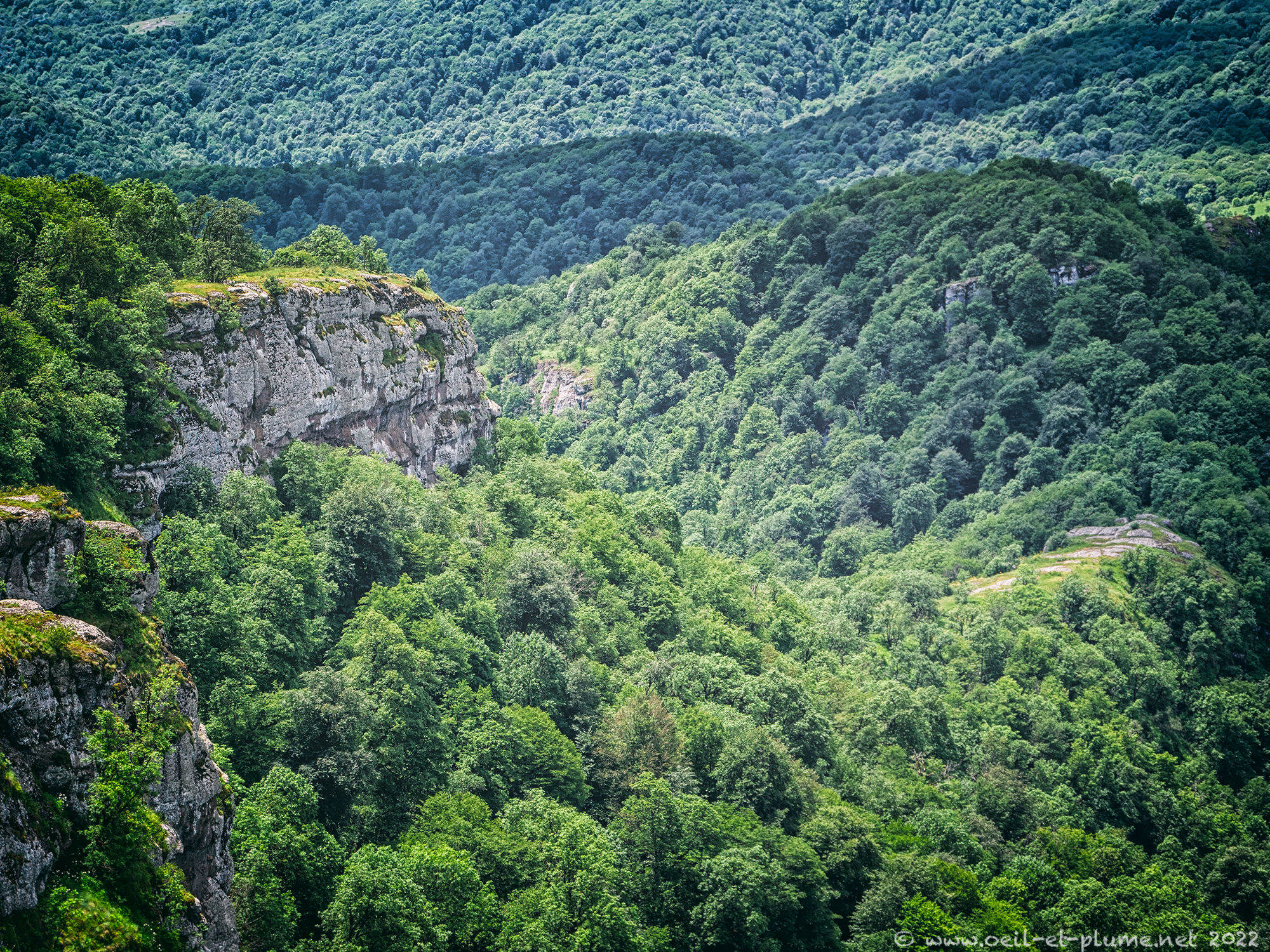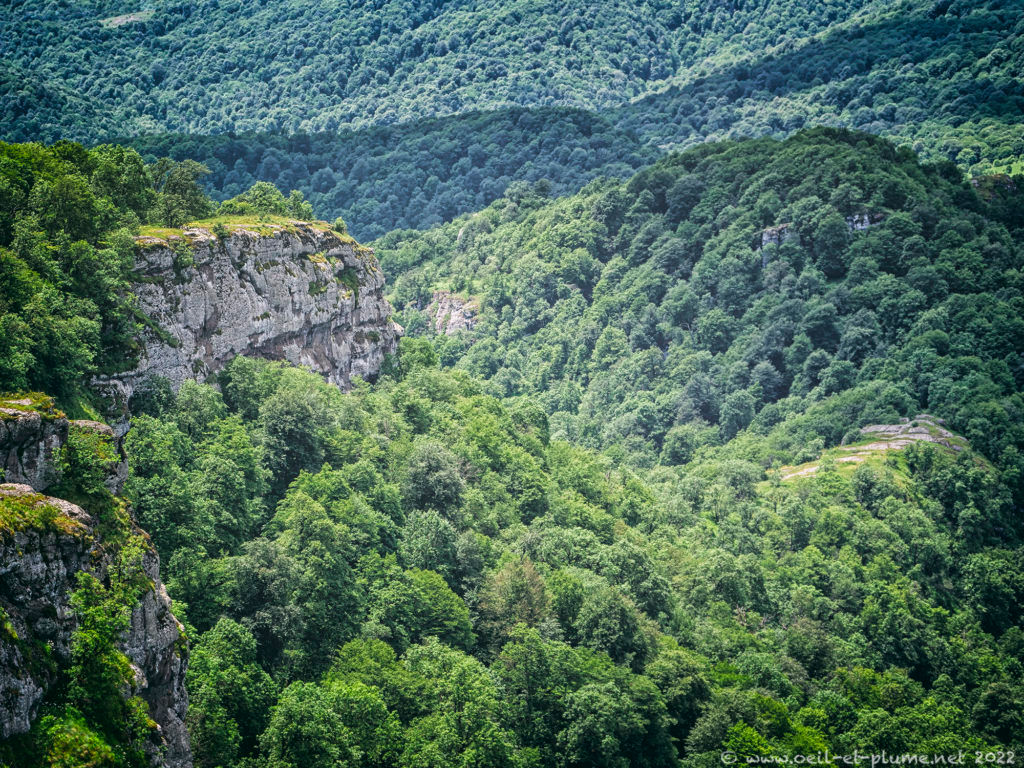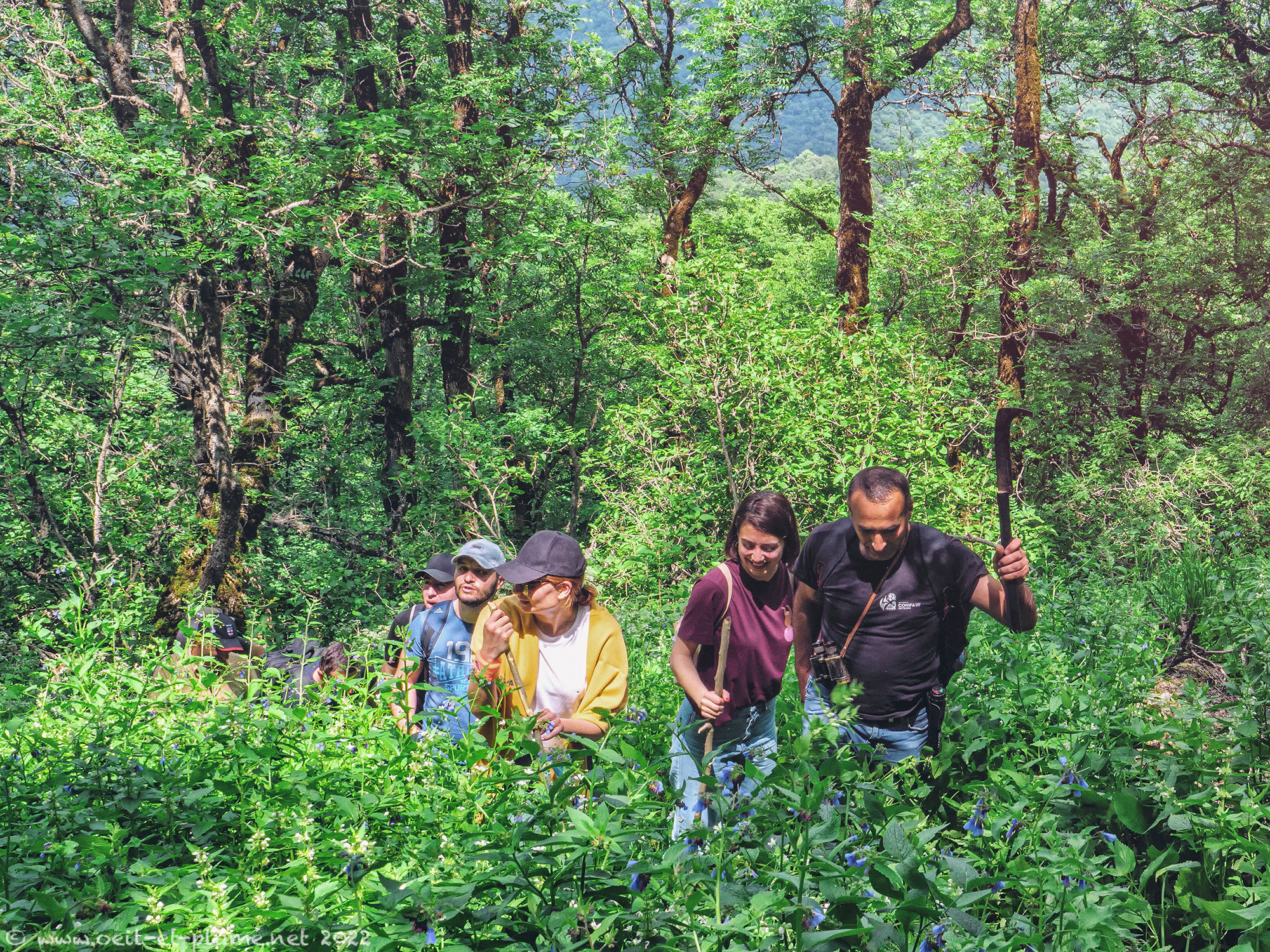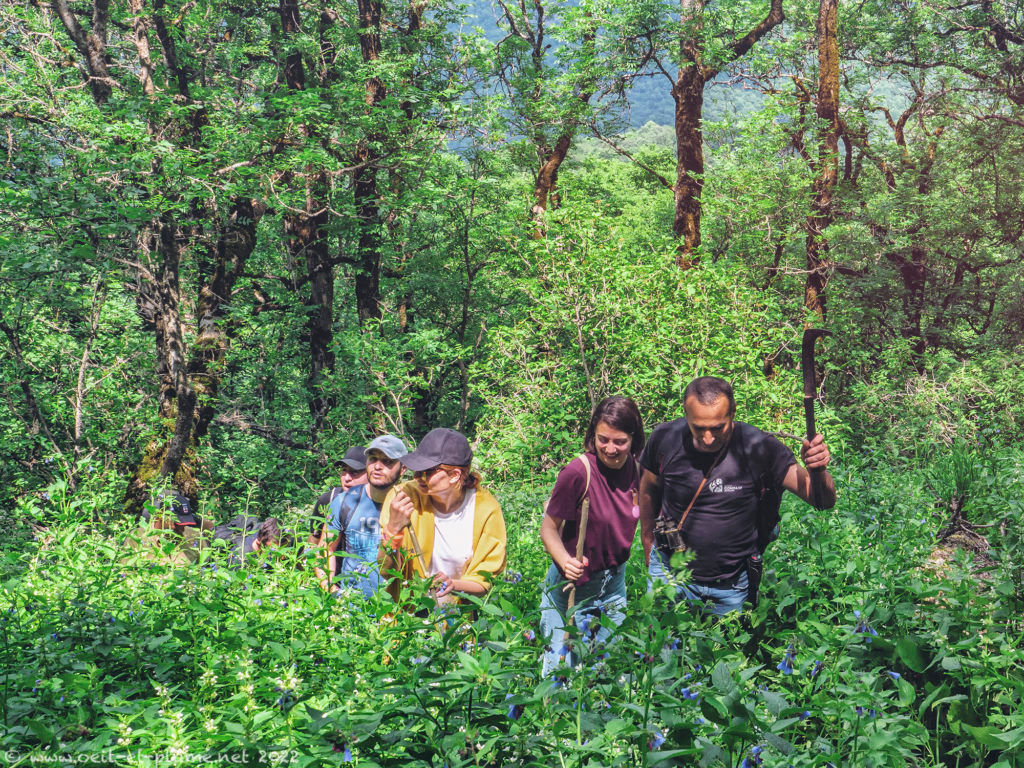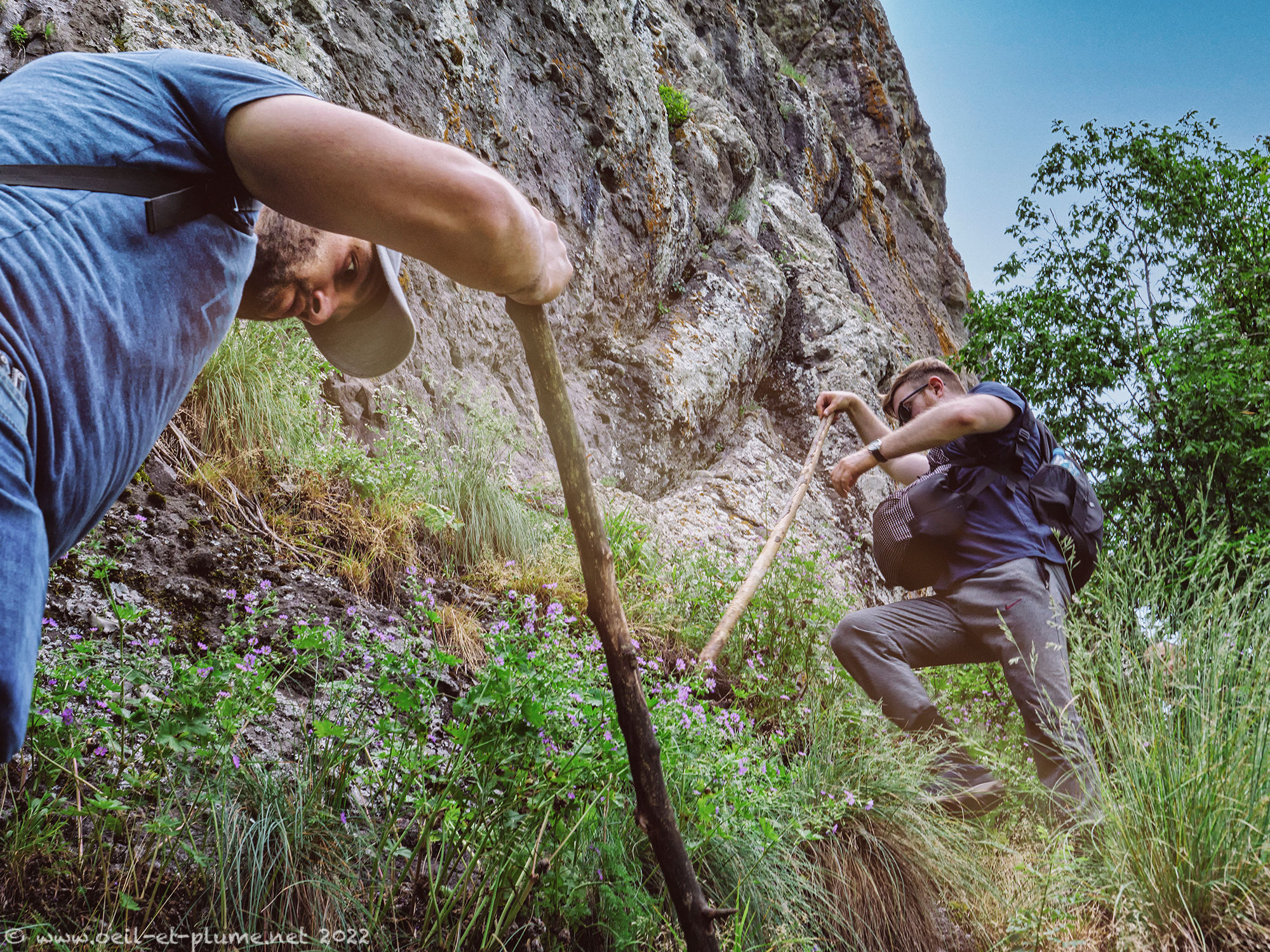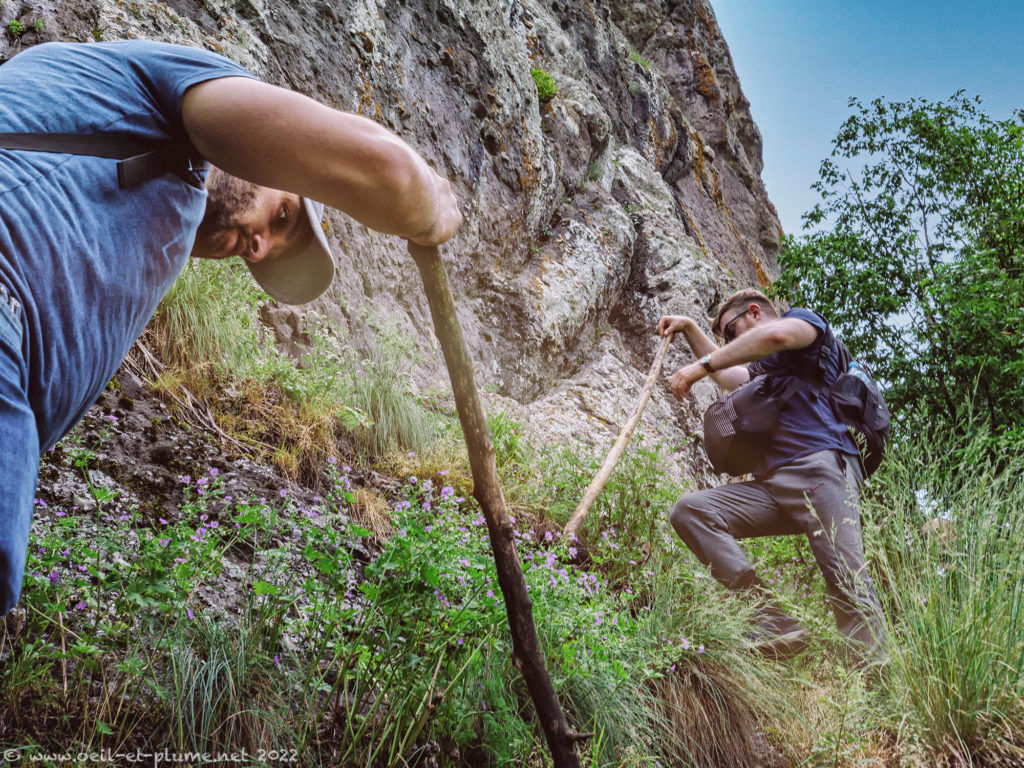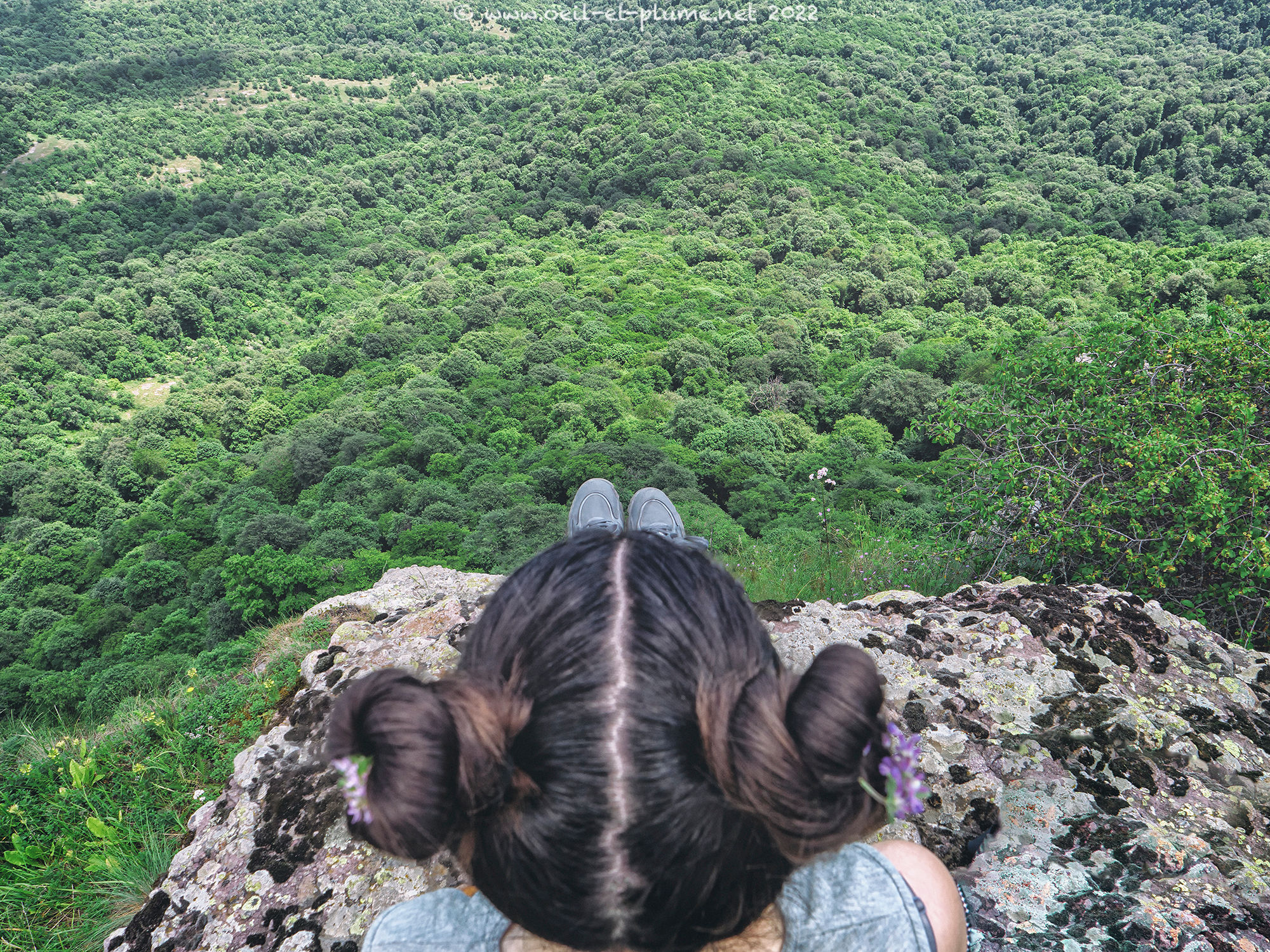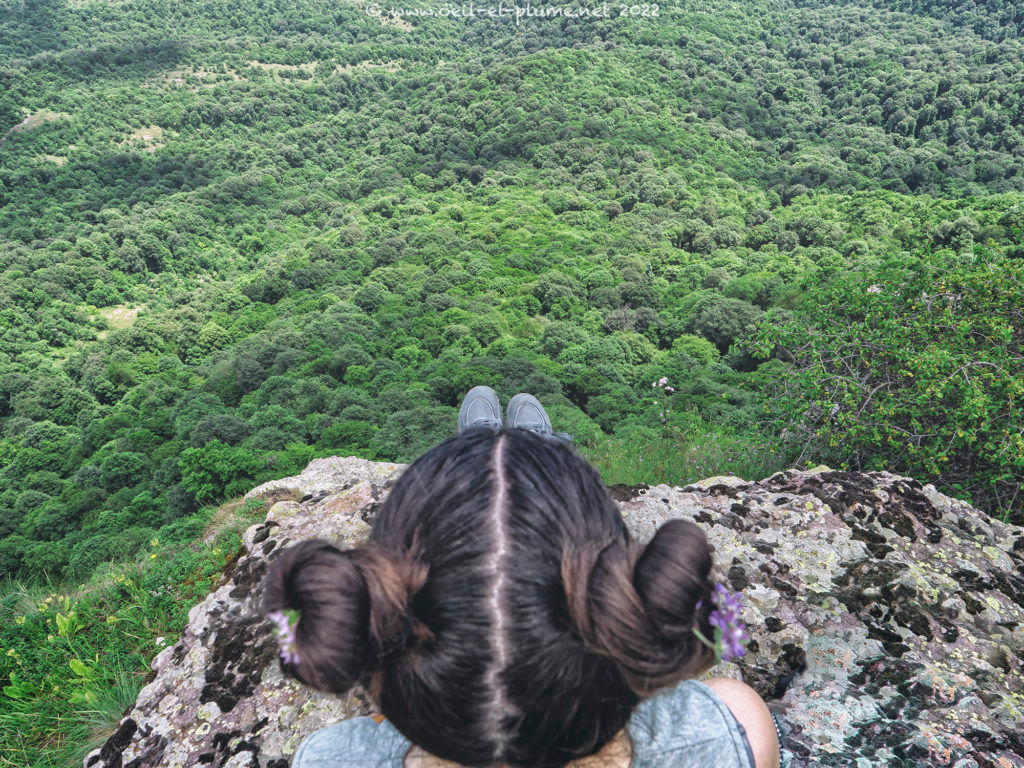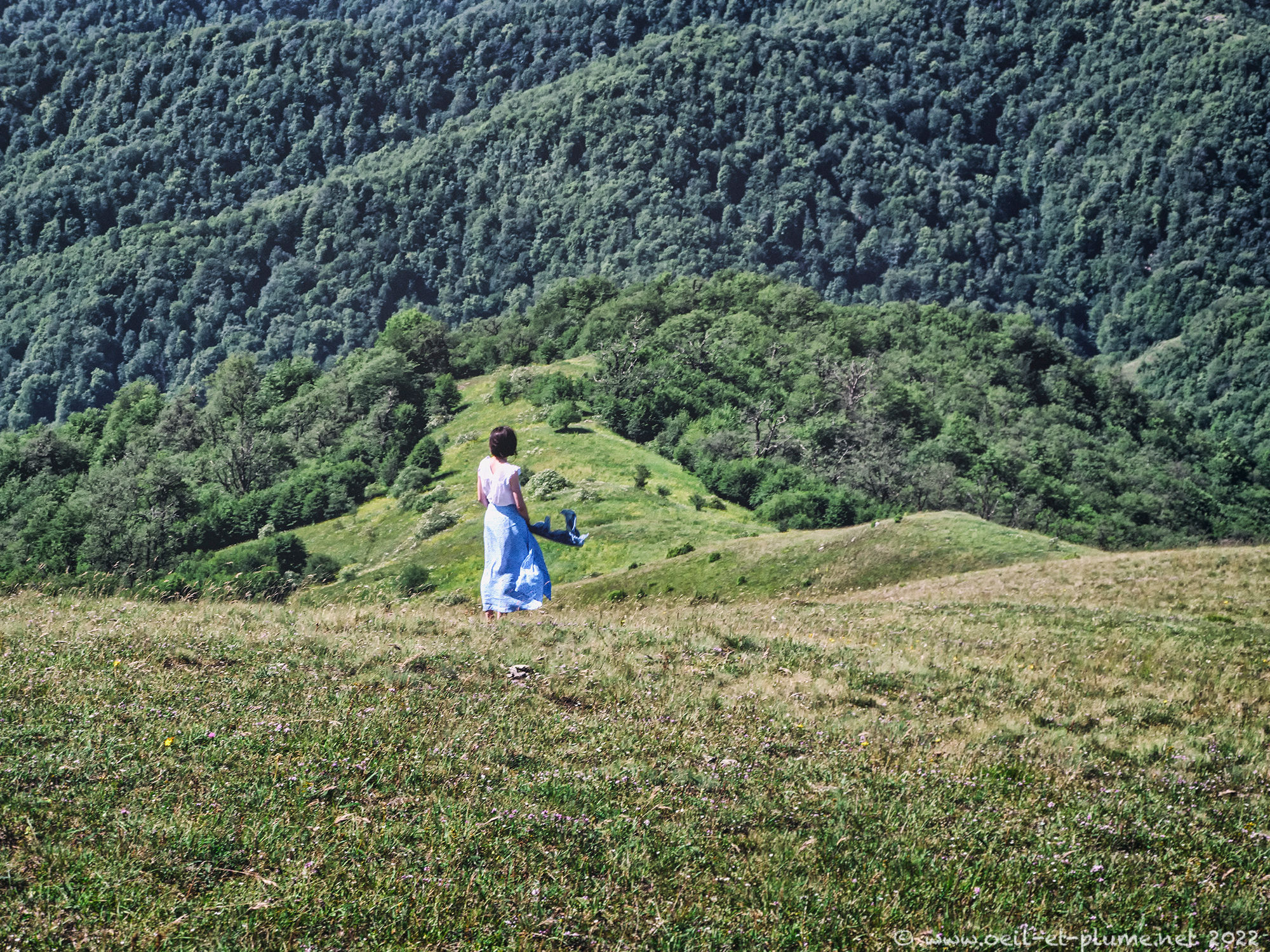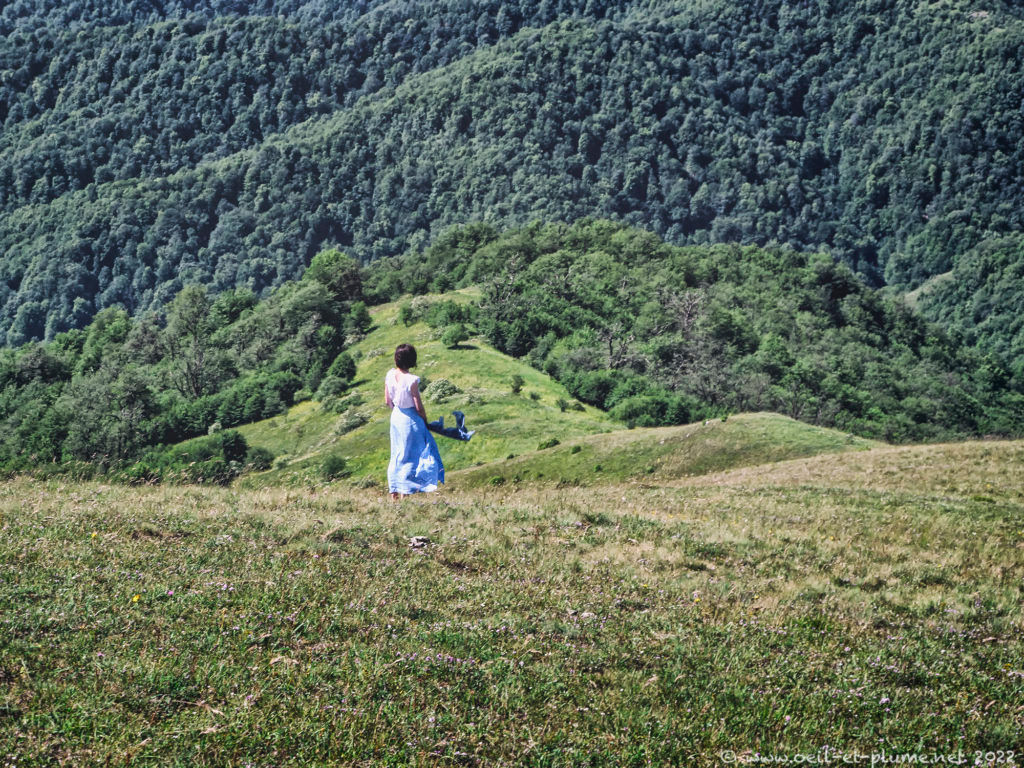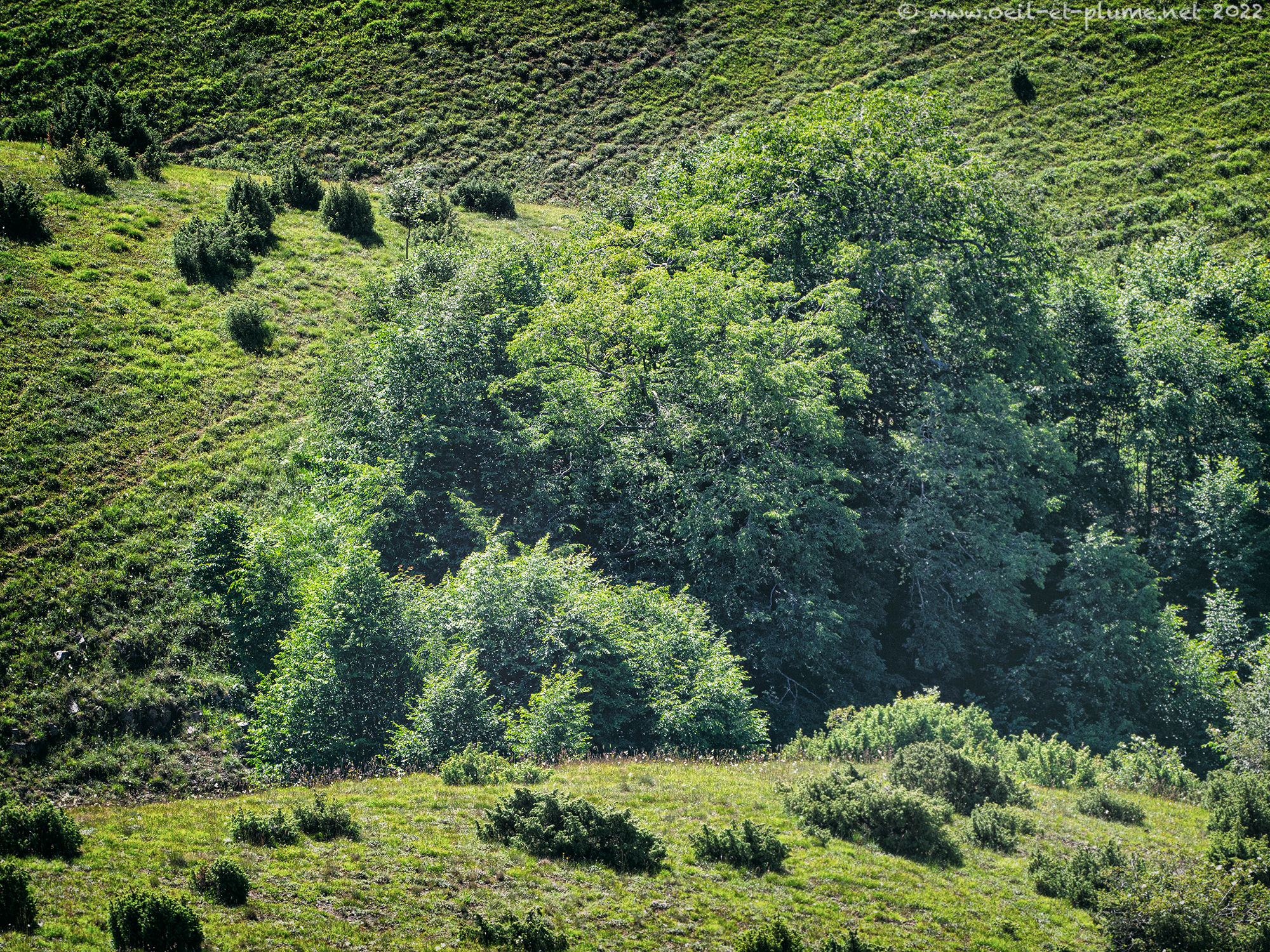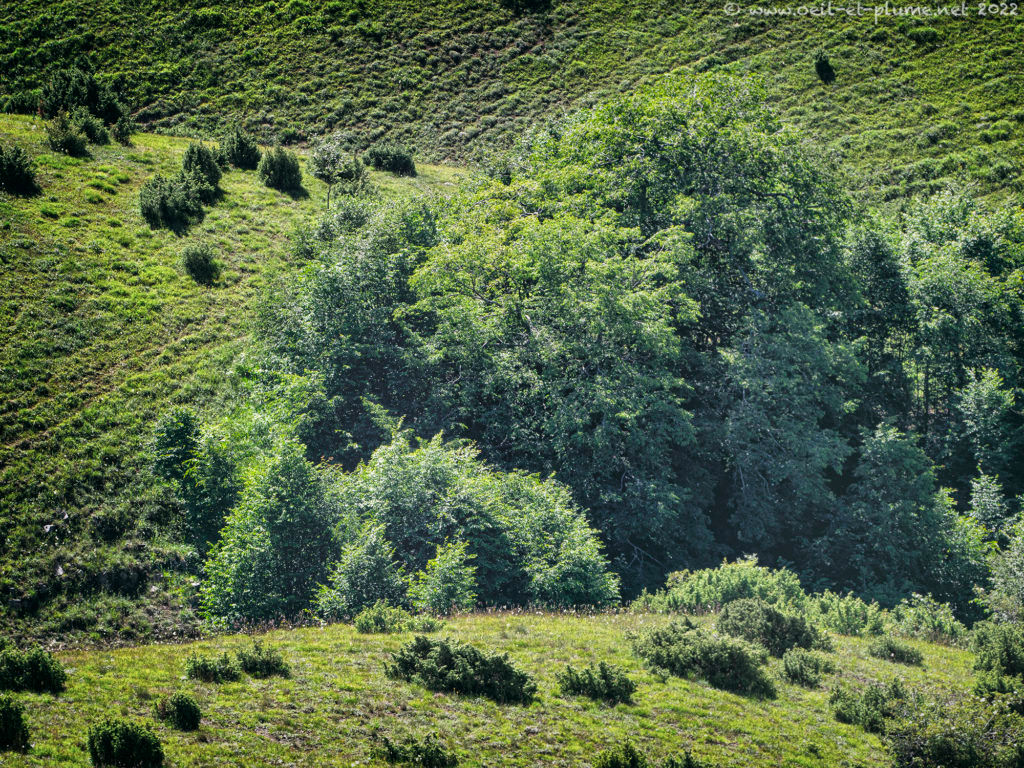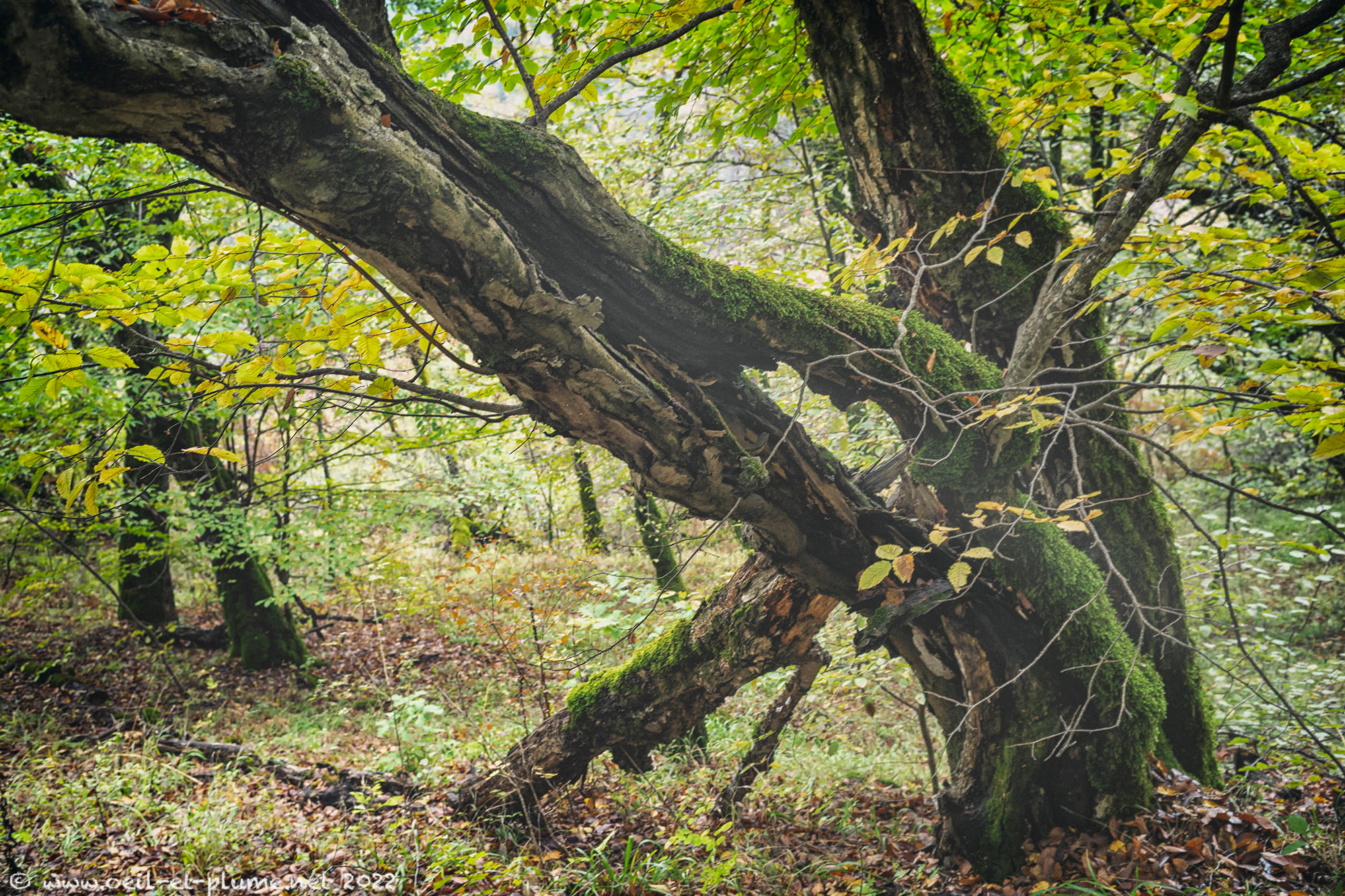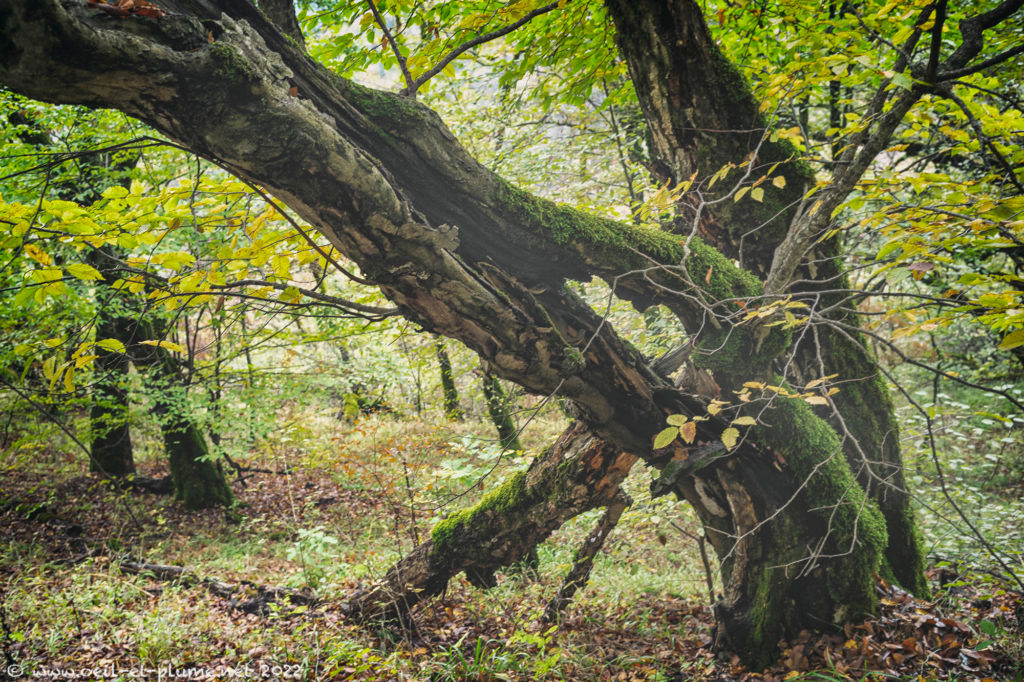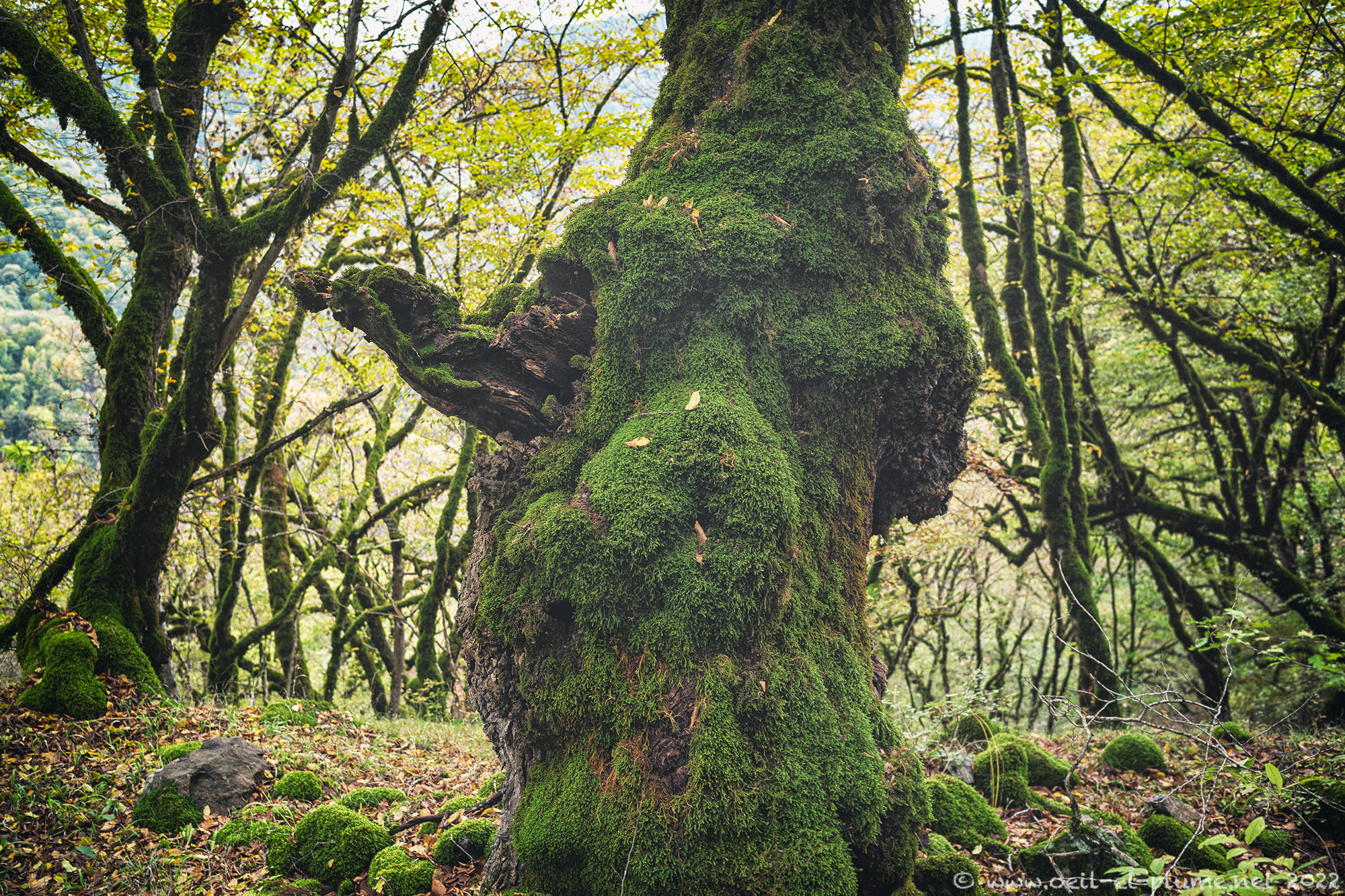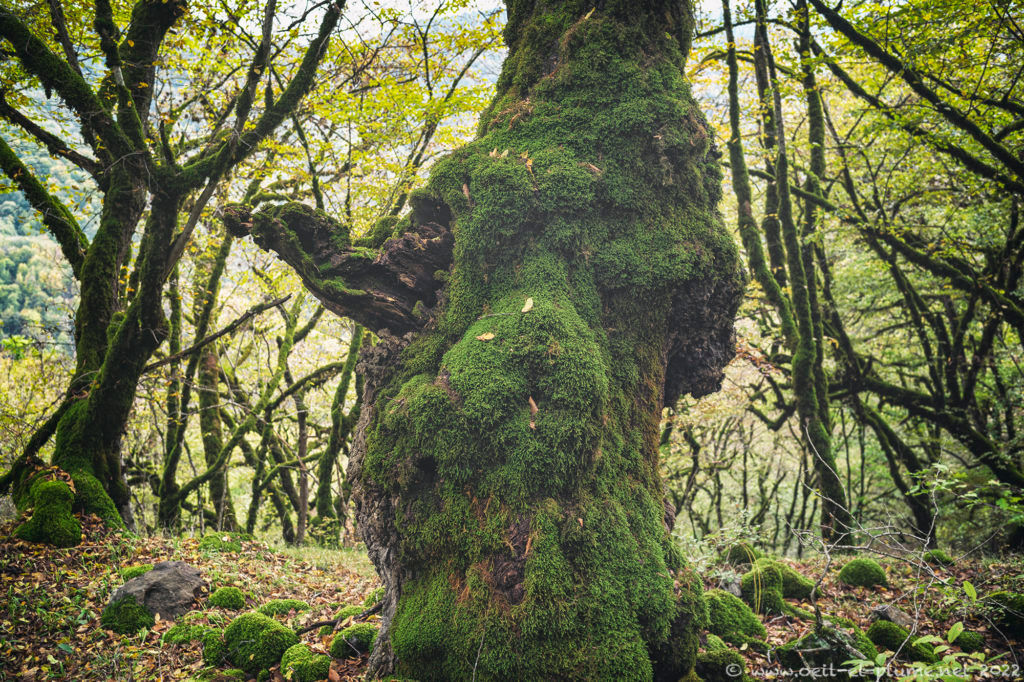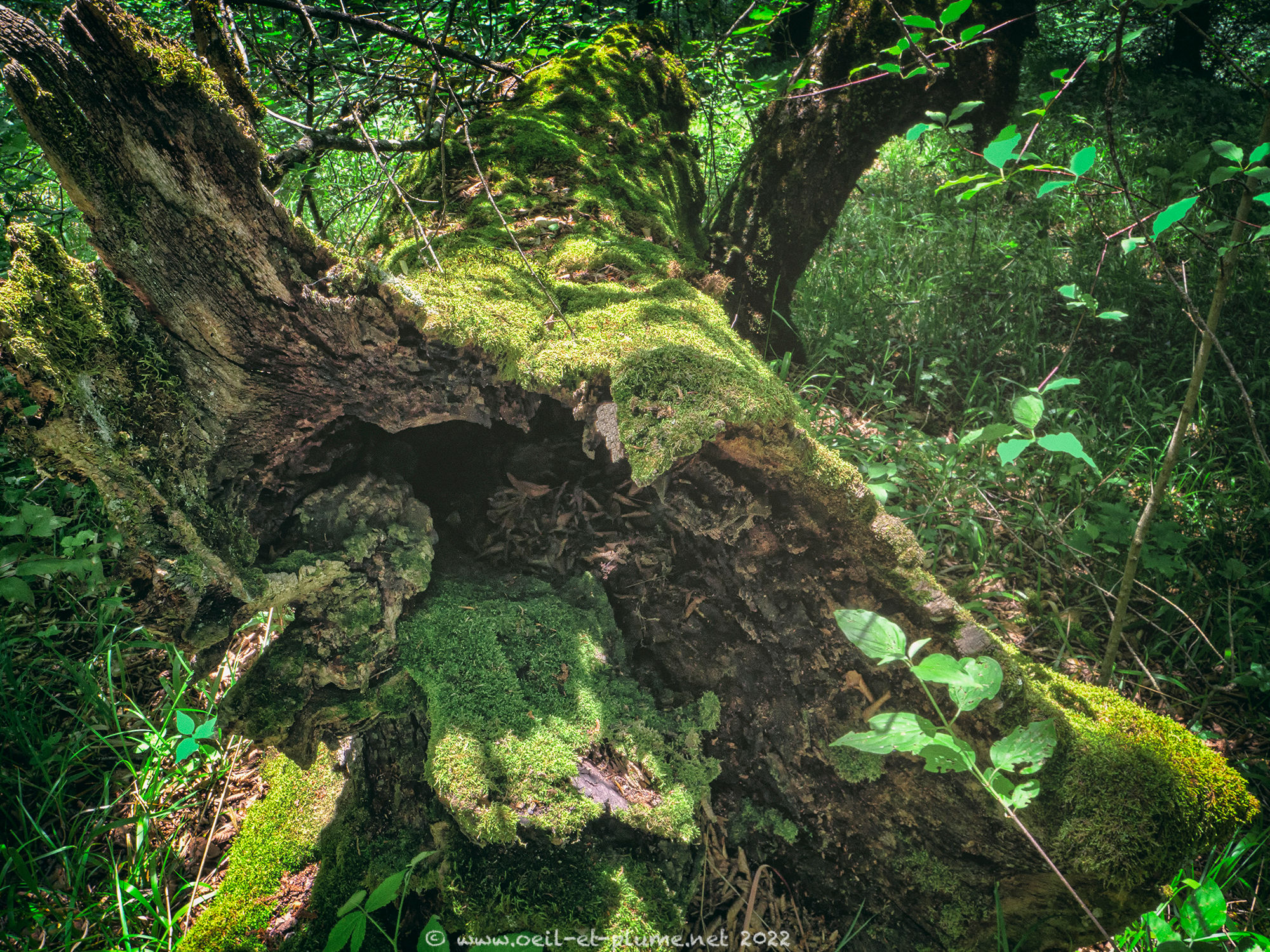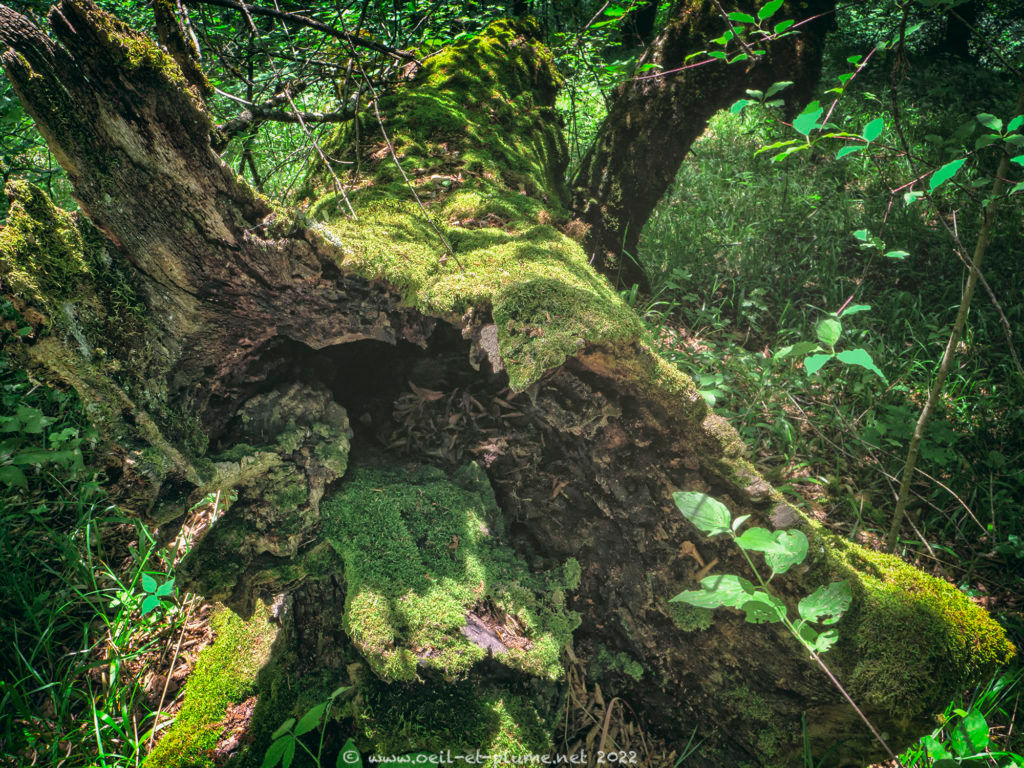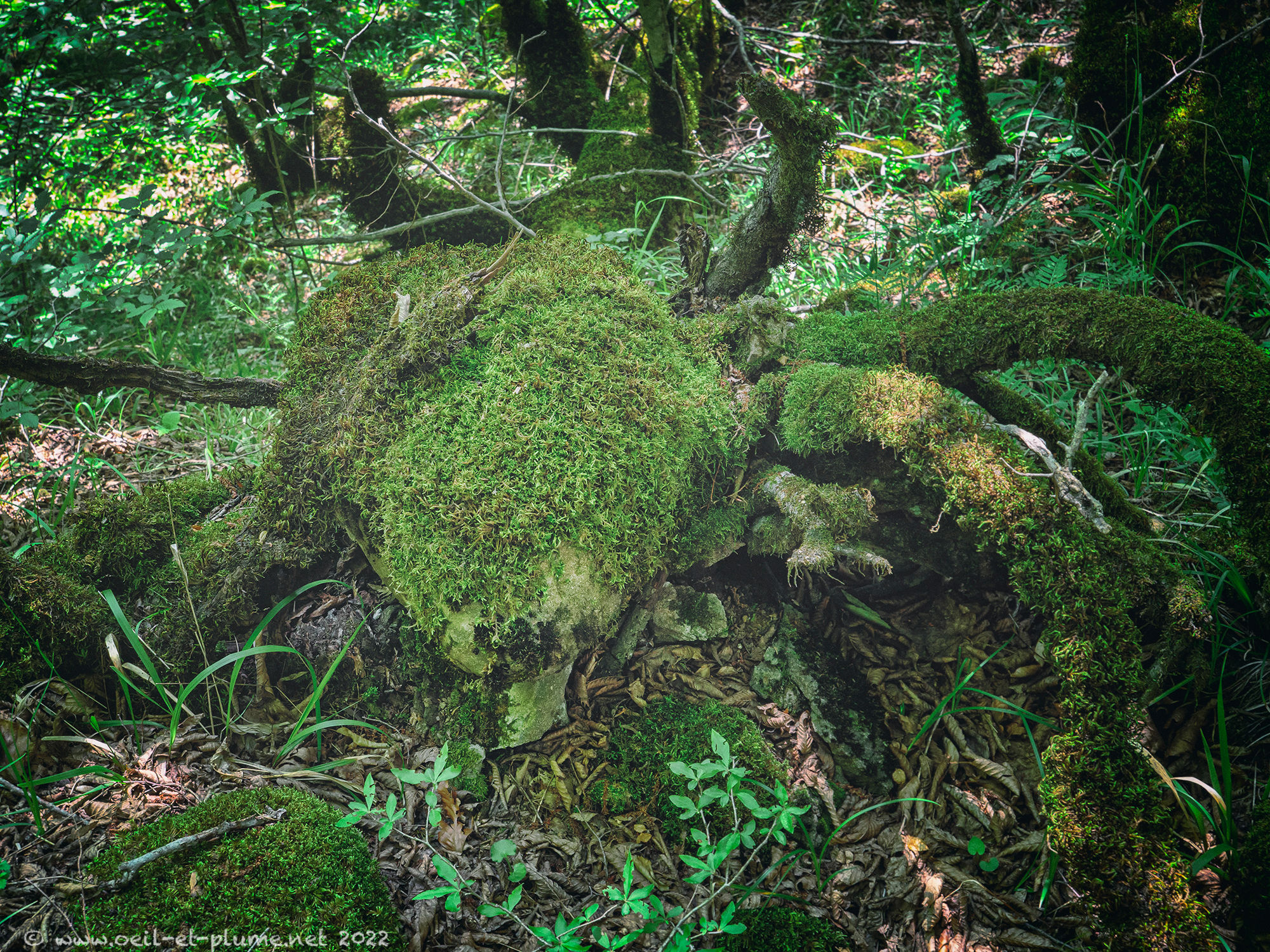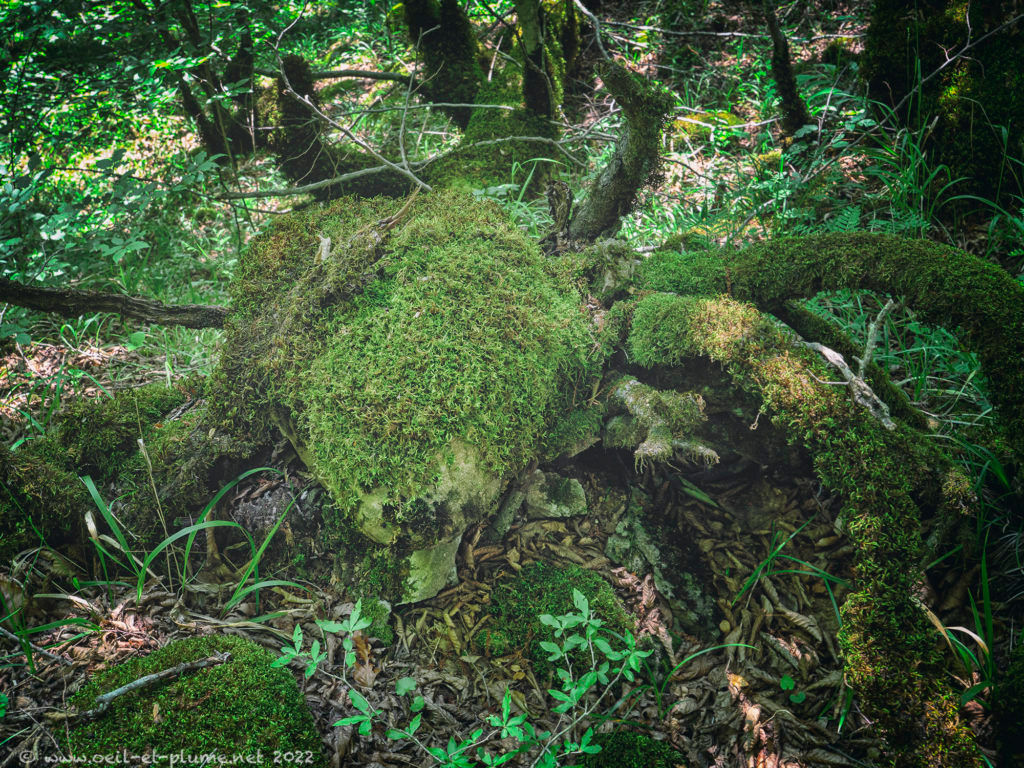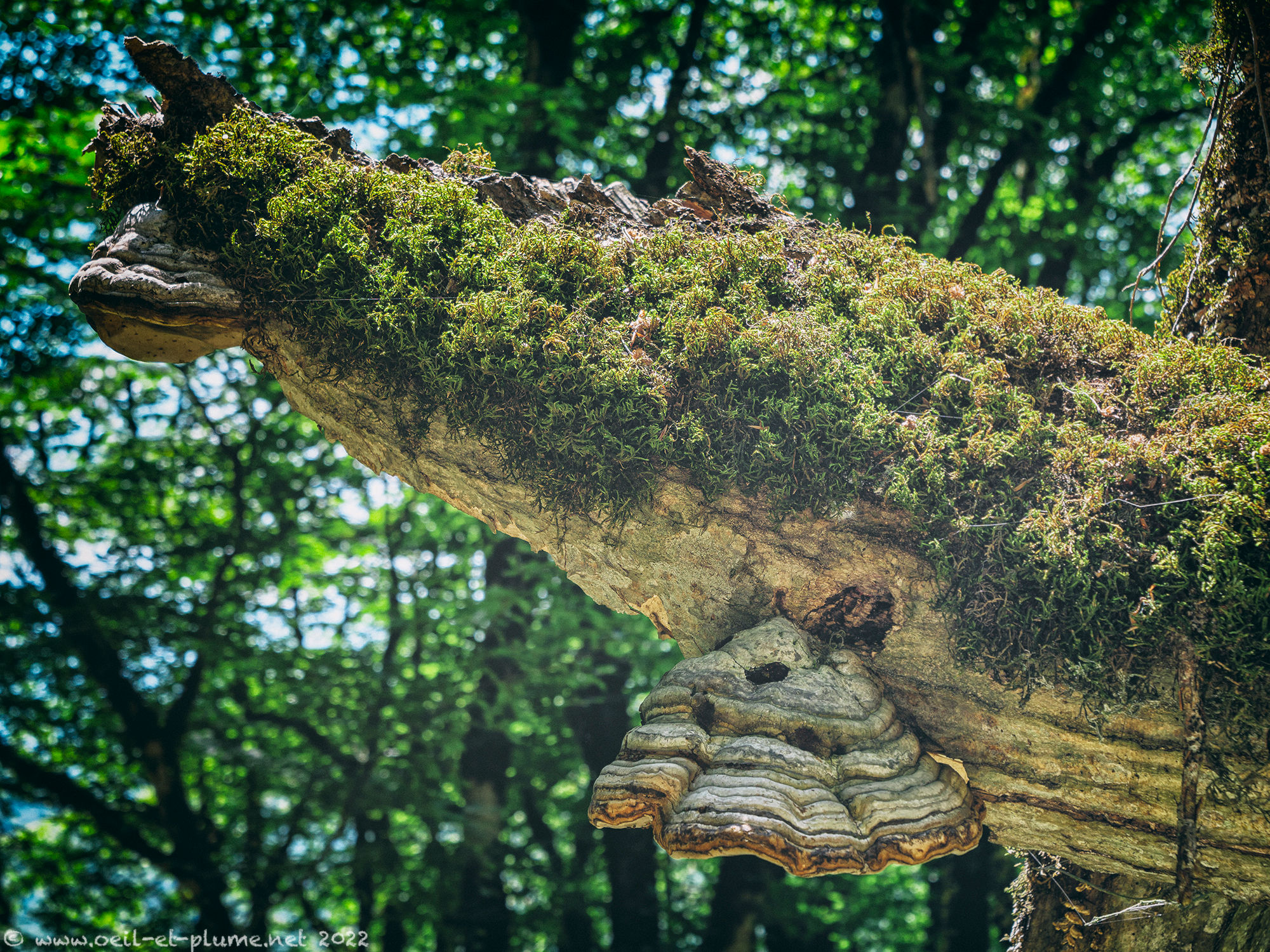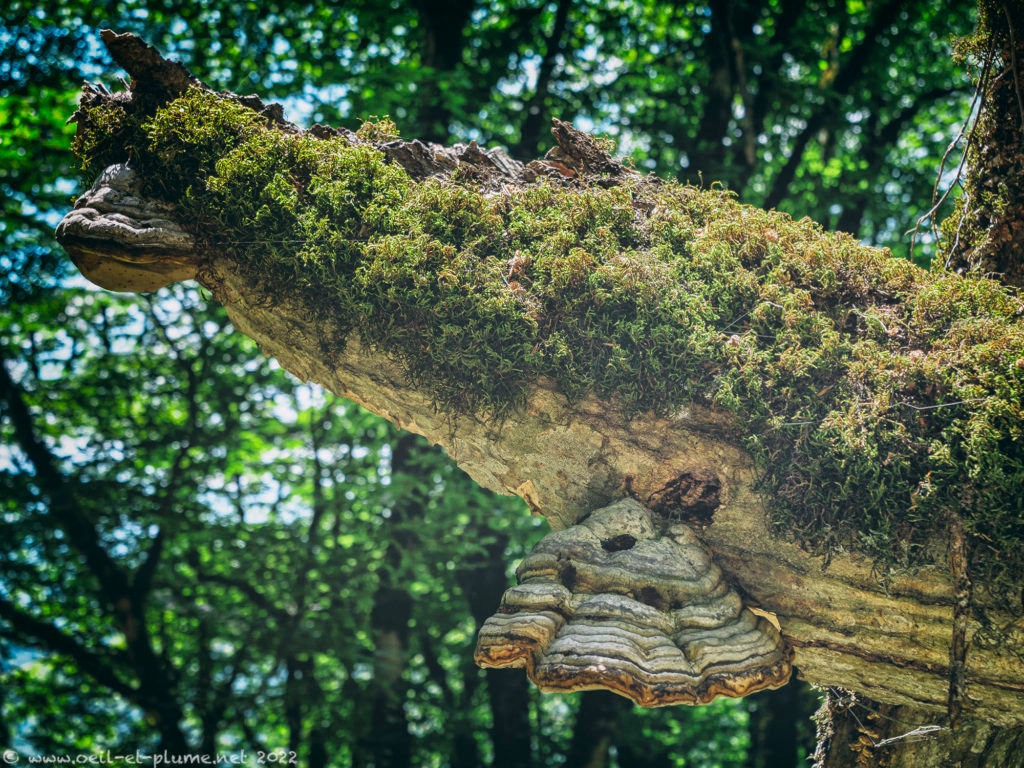 Water is usually plentiful, feeding plants and moisturizing the air. Moos propers in the shade under the forest canopies; it soften the ground under the feet, dresses and sculpts the trees with delicate green velvet. Water runs down the slopes in multiple and rather undisciplined streams typical of mountainous areas, jumping over rock walls and boulders.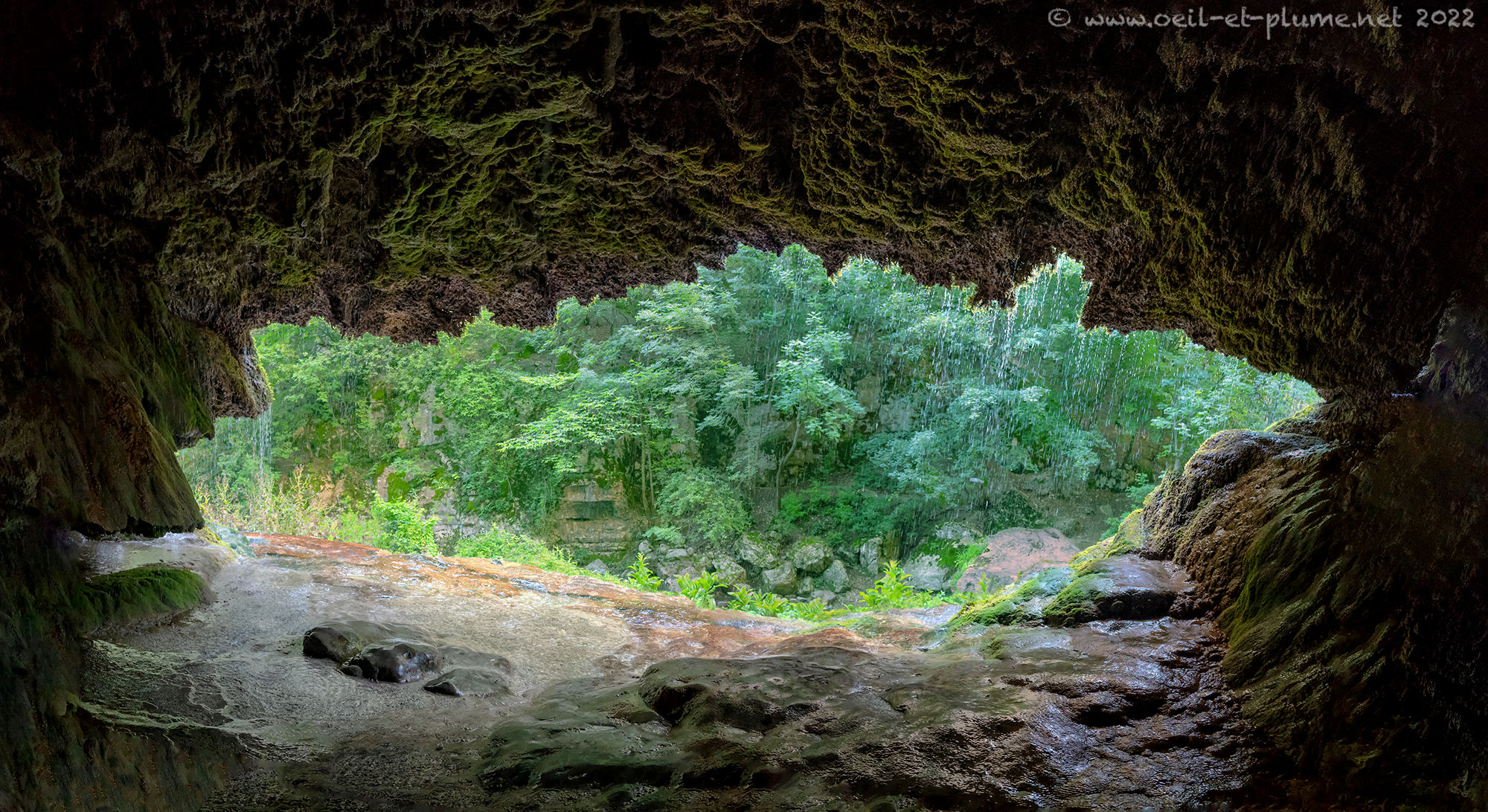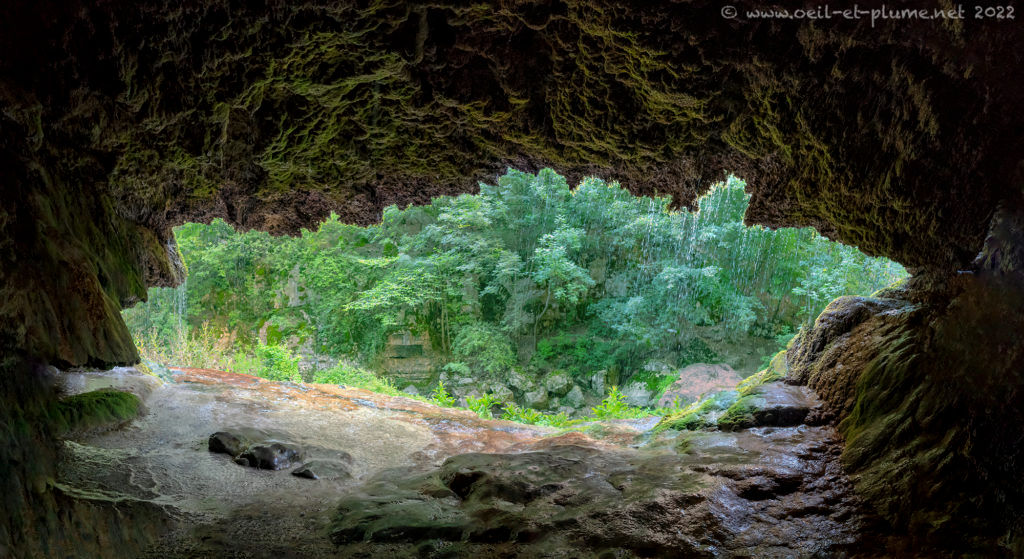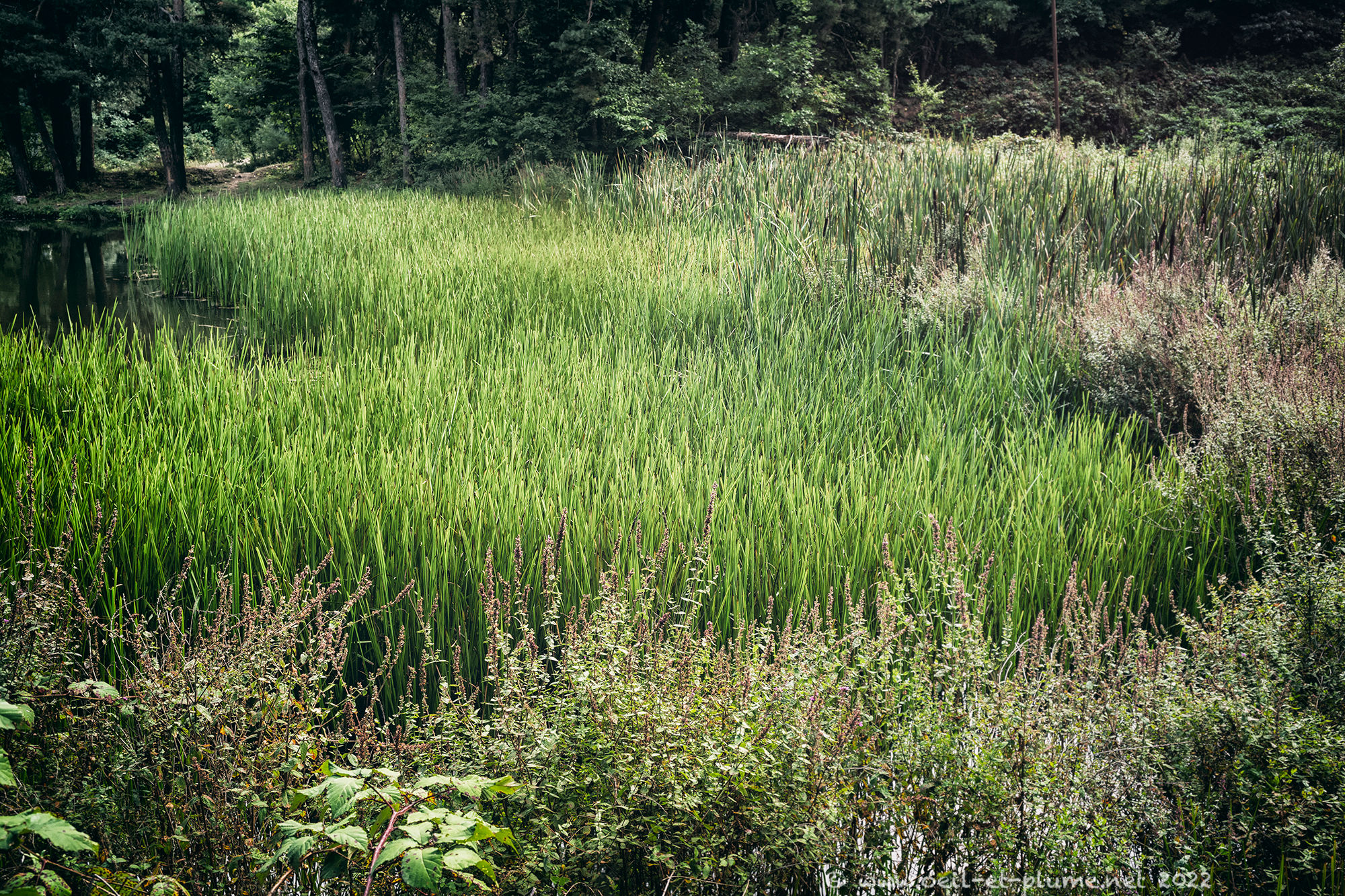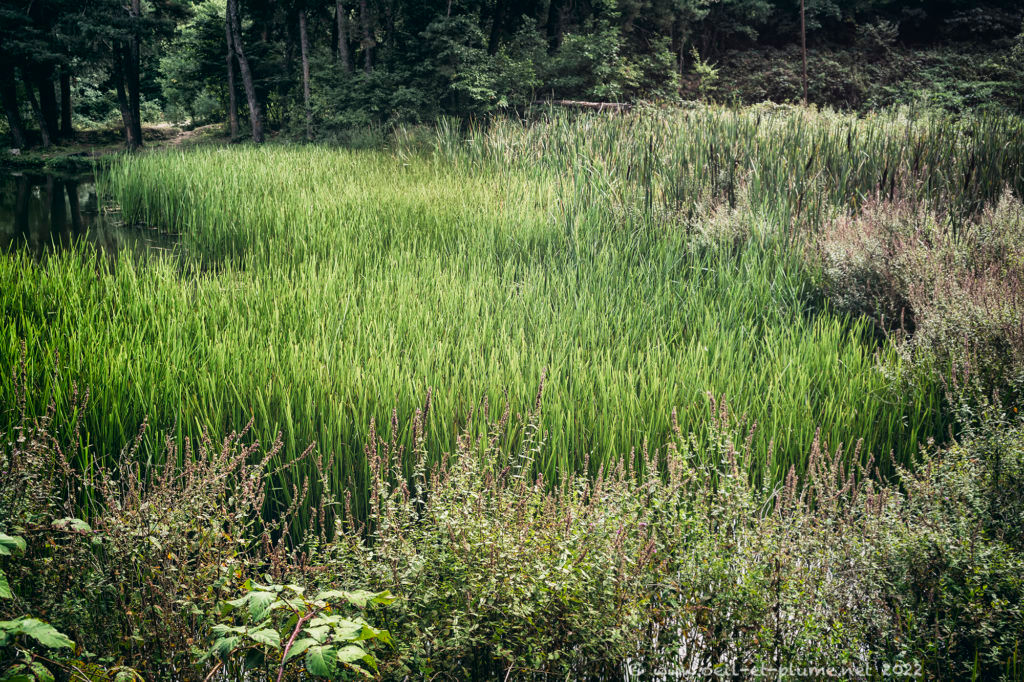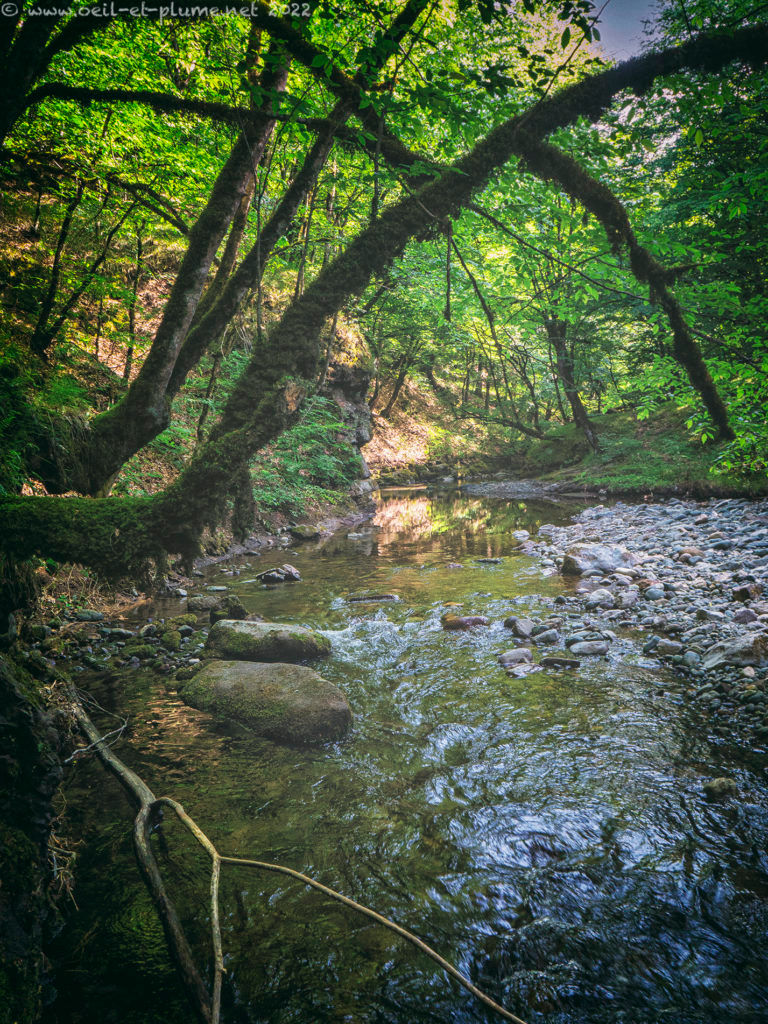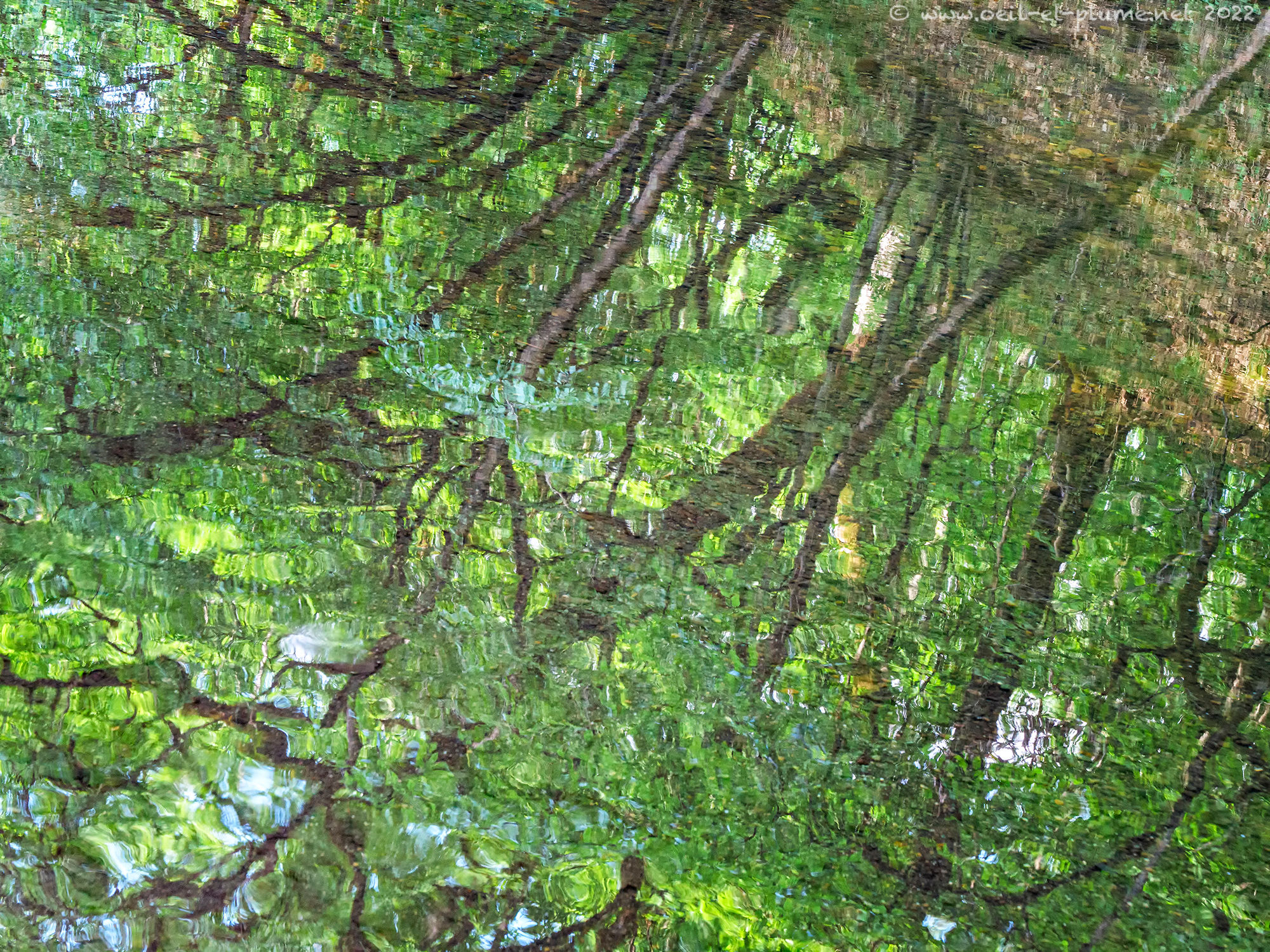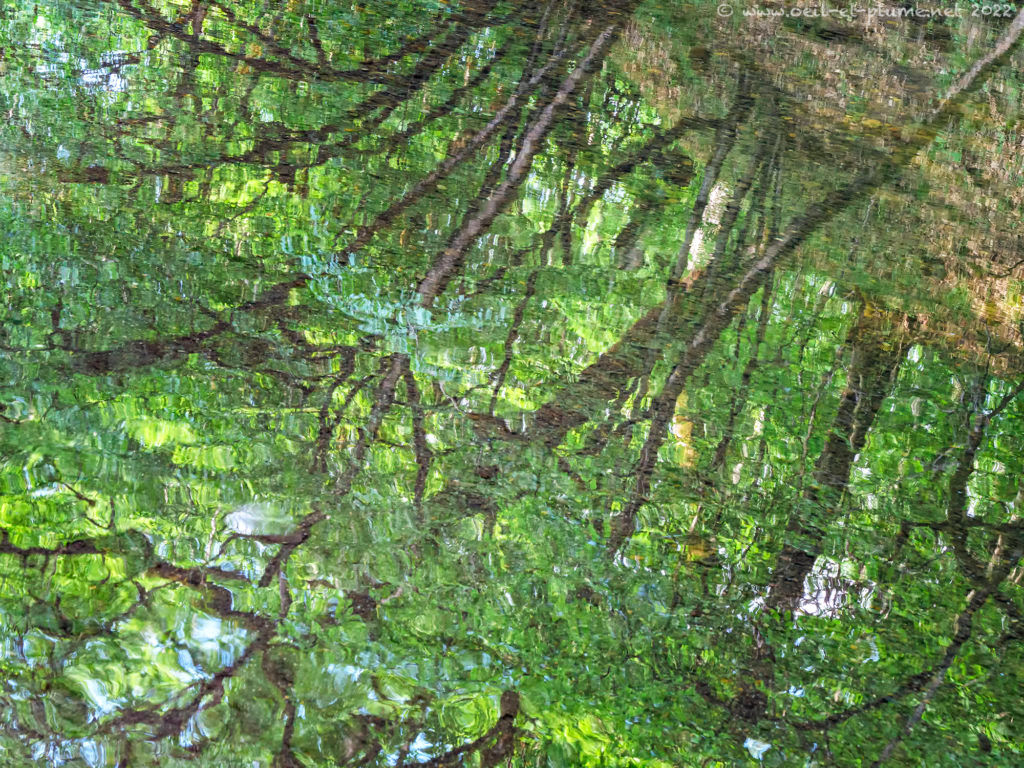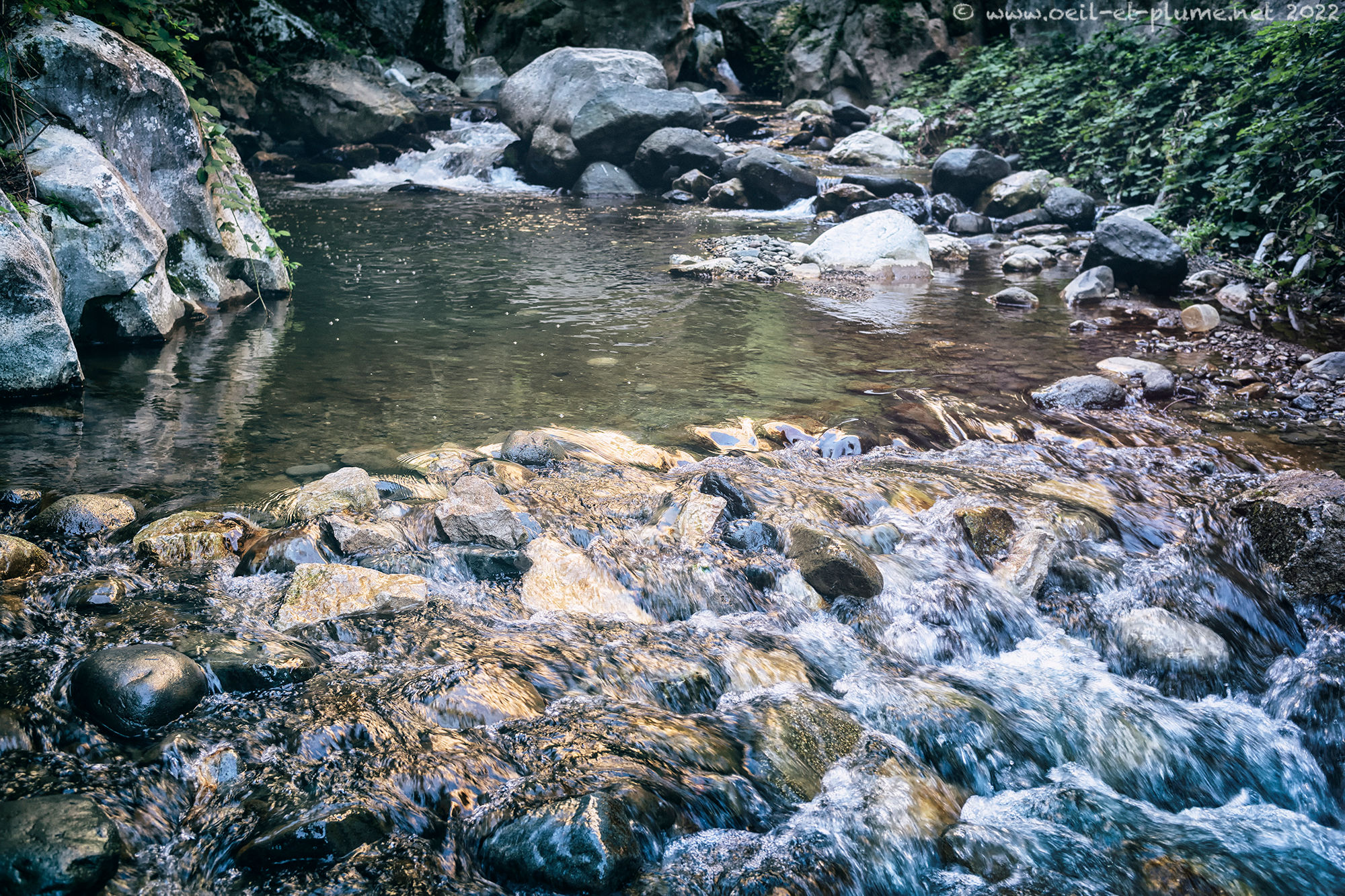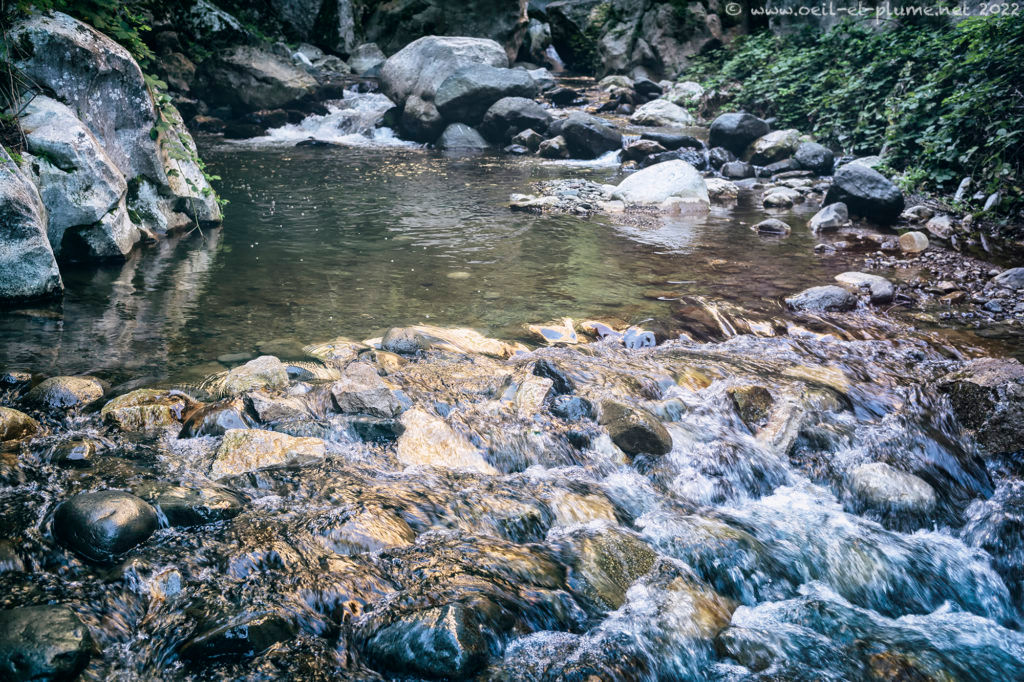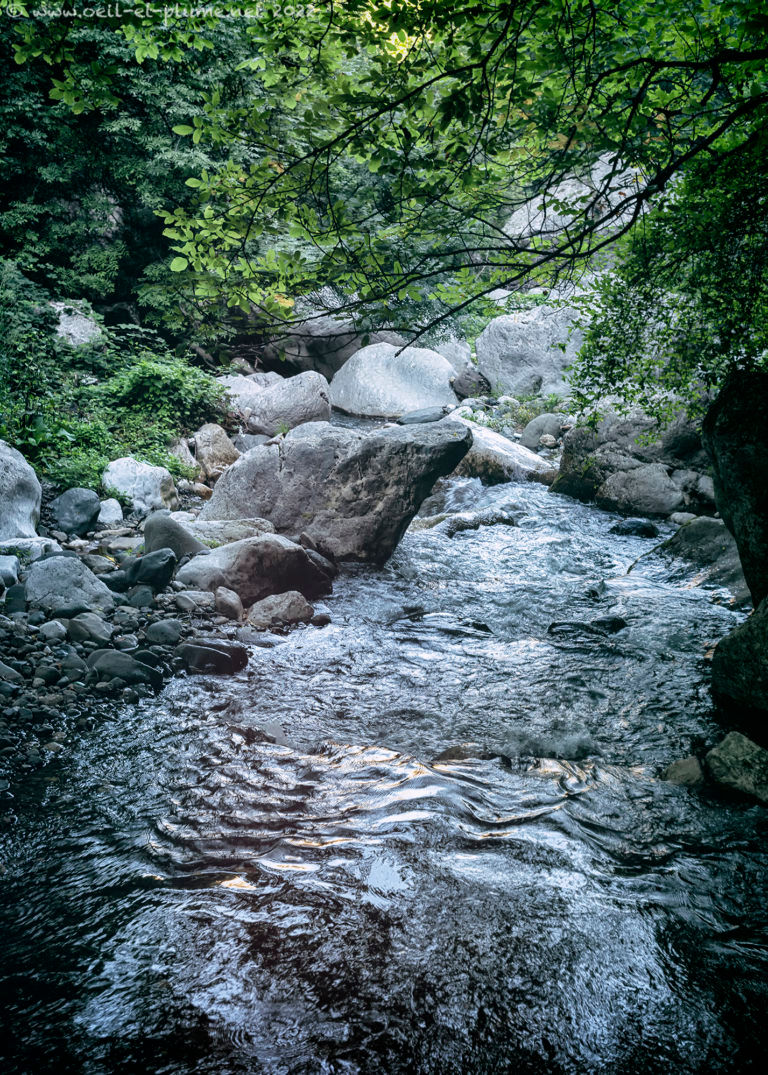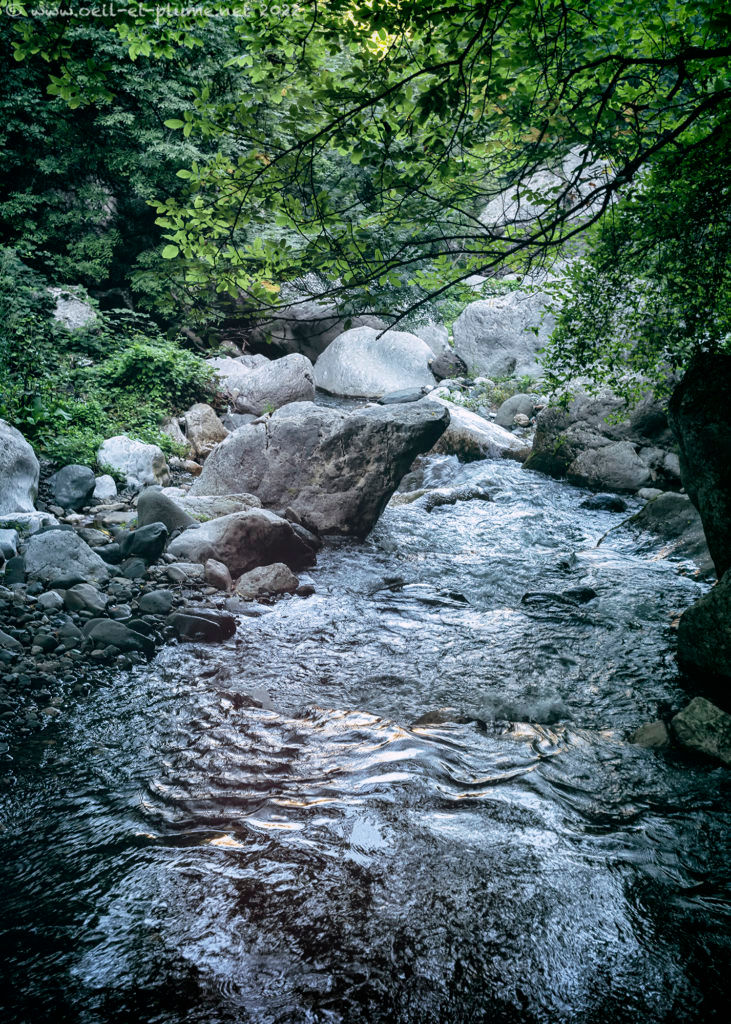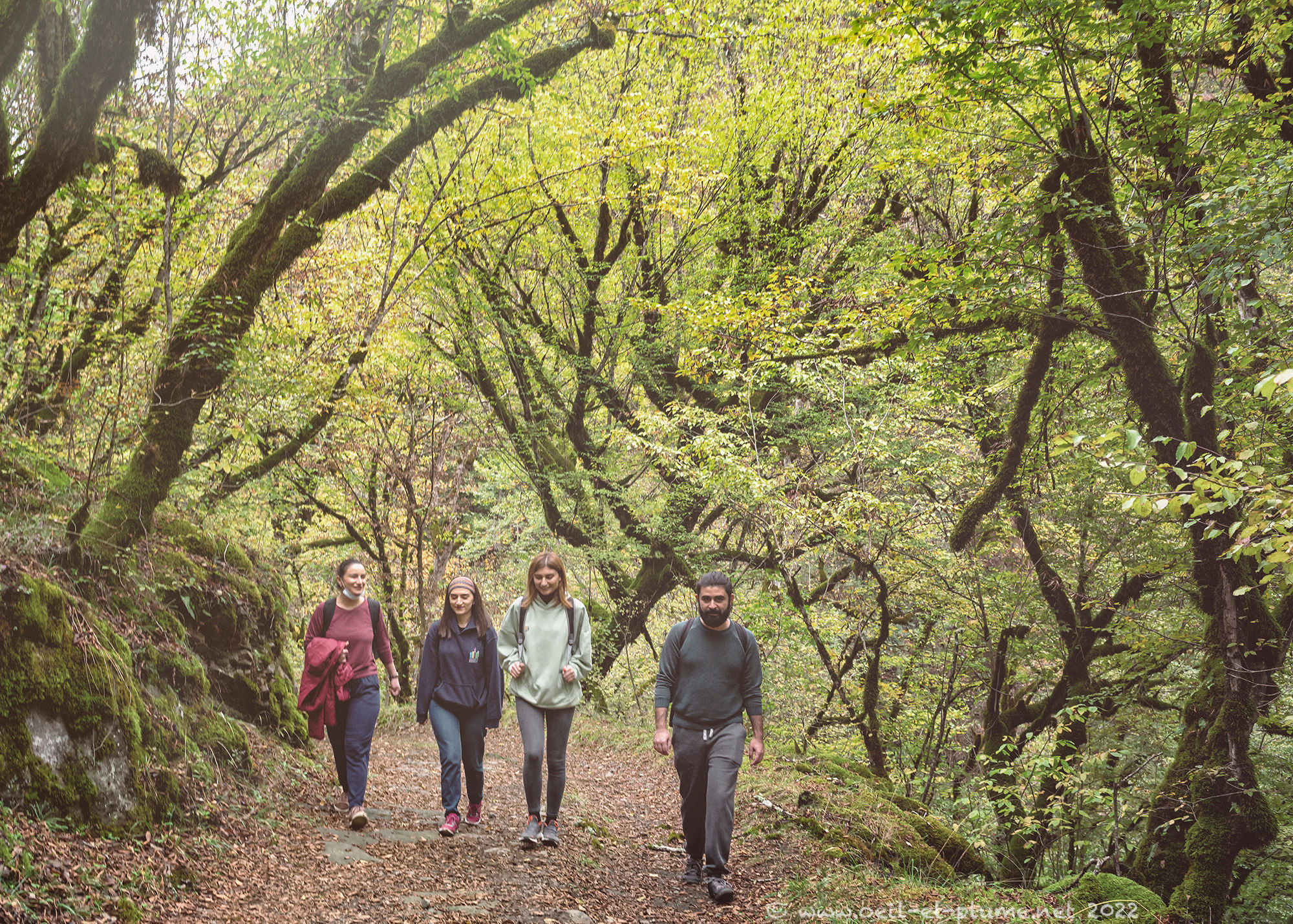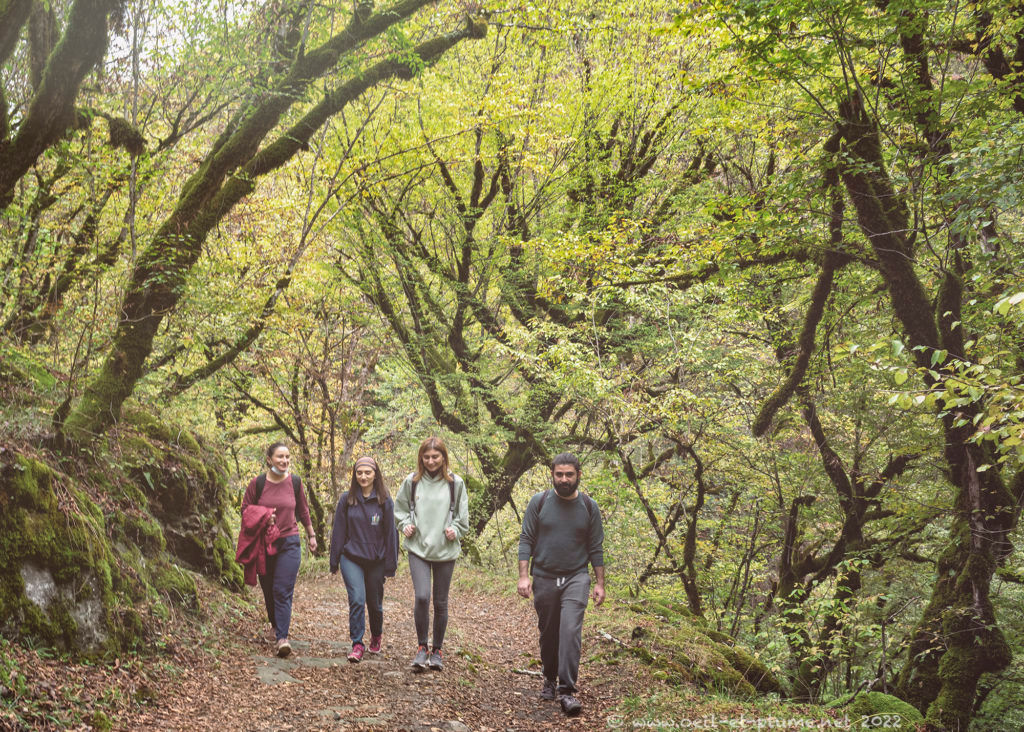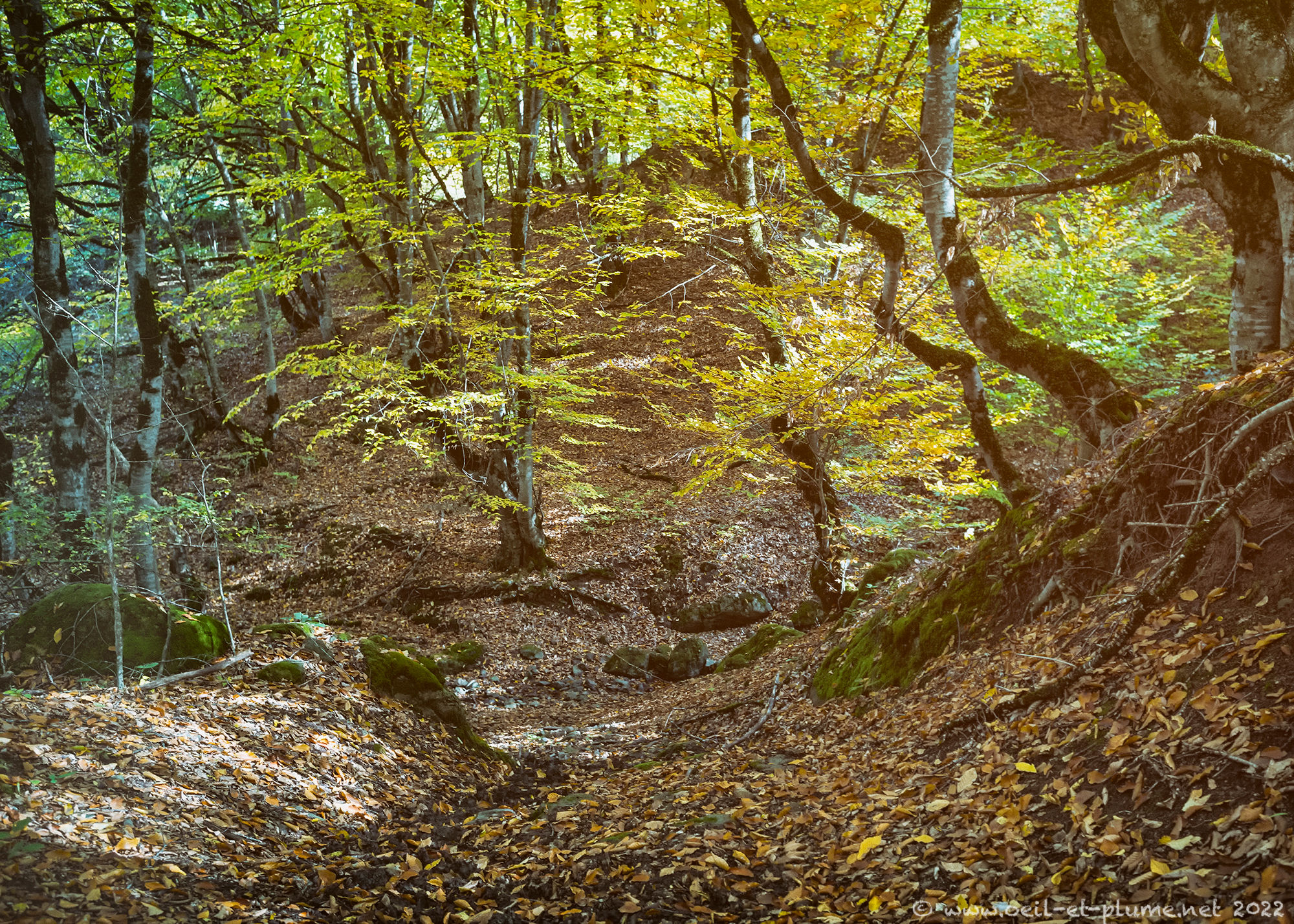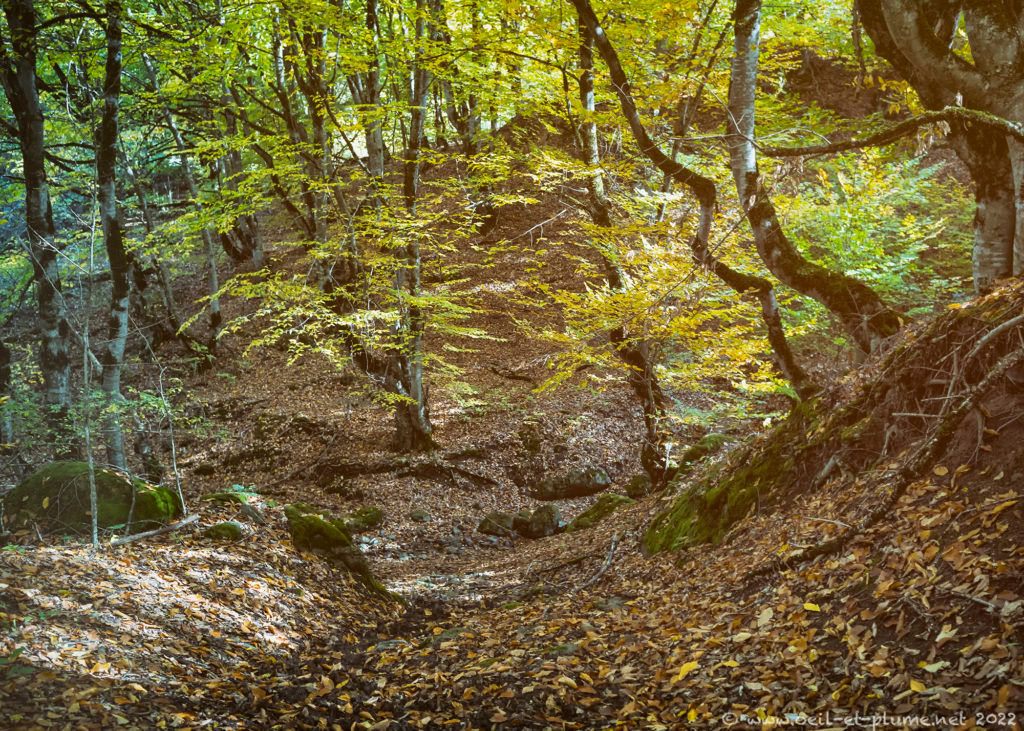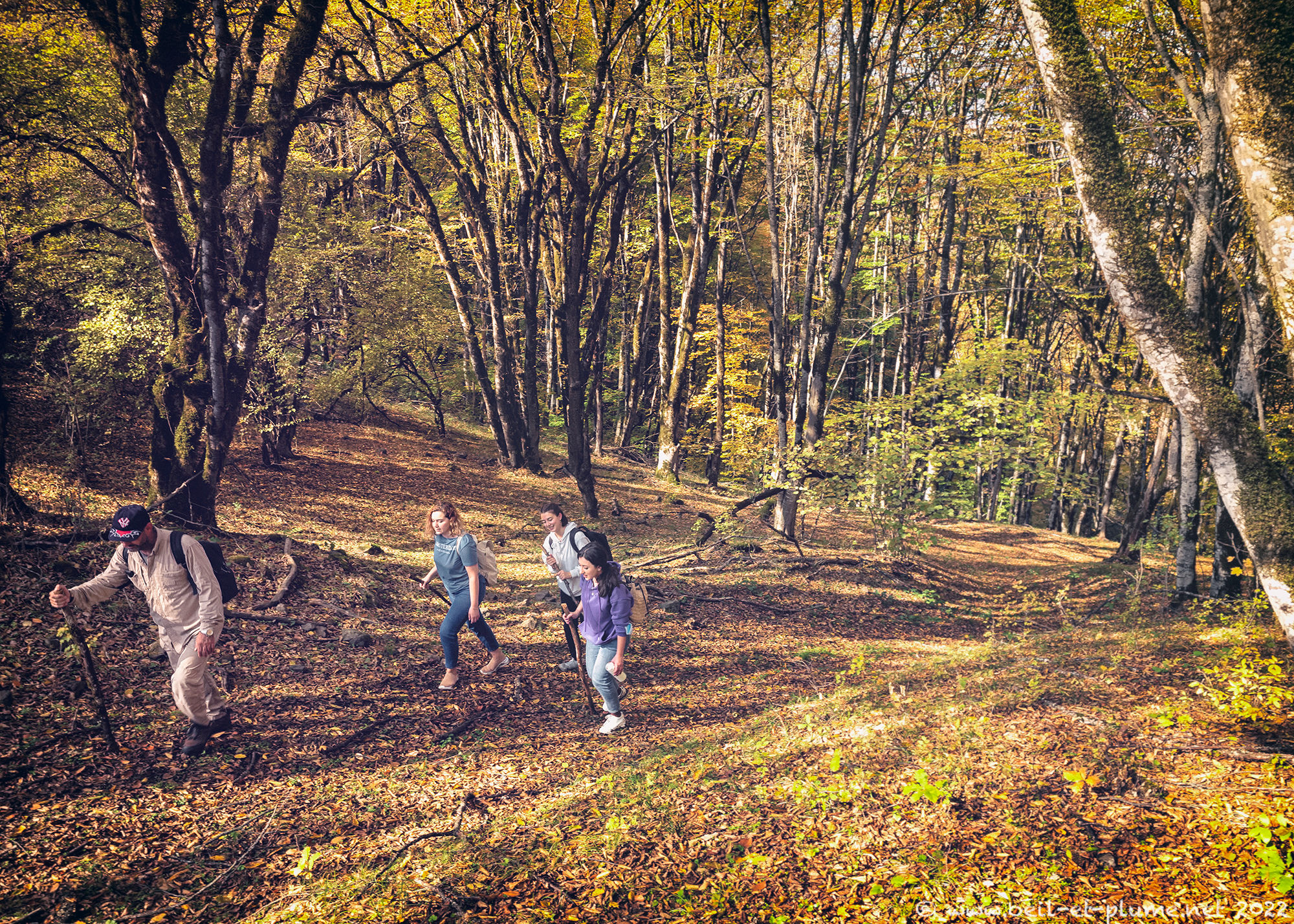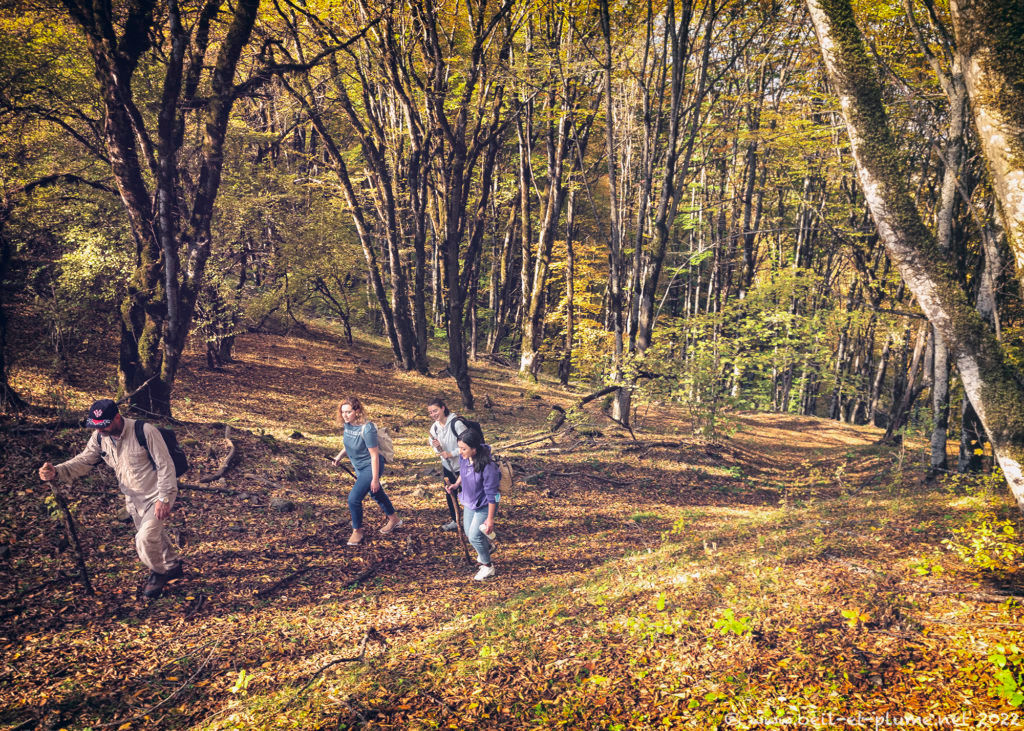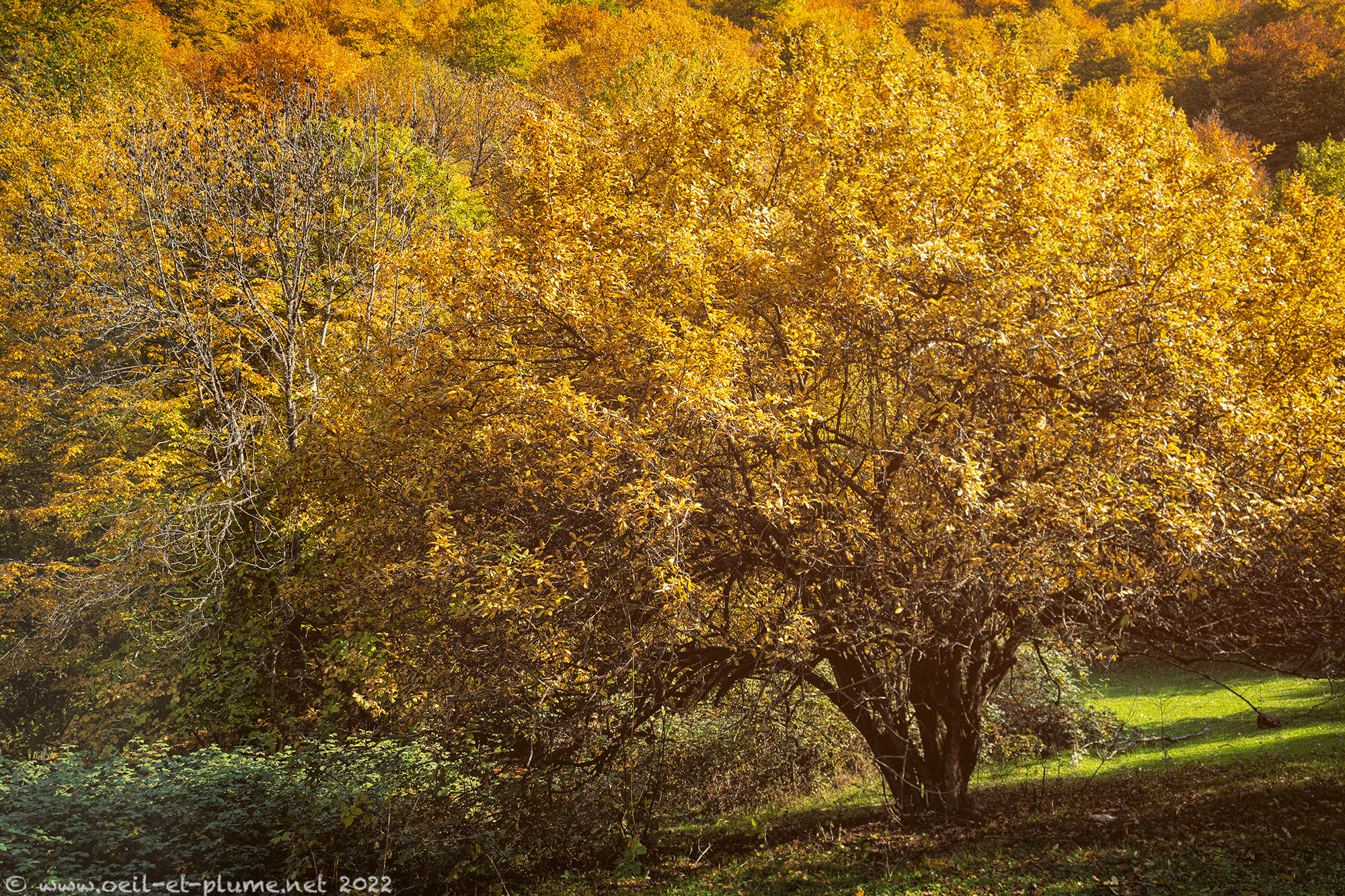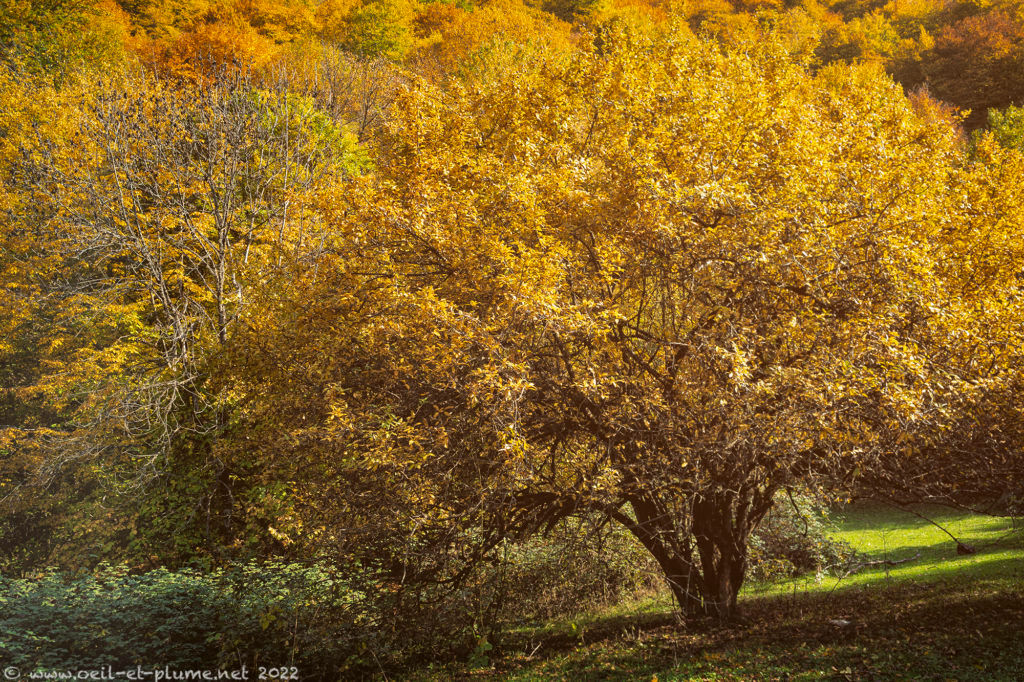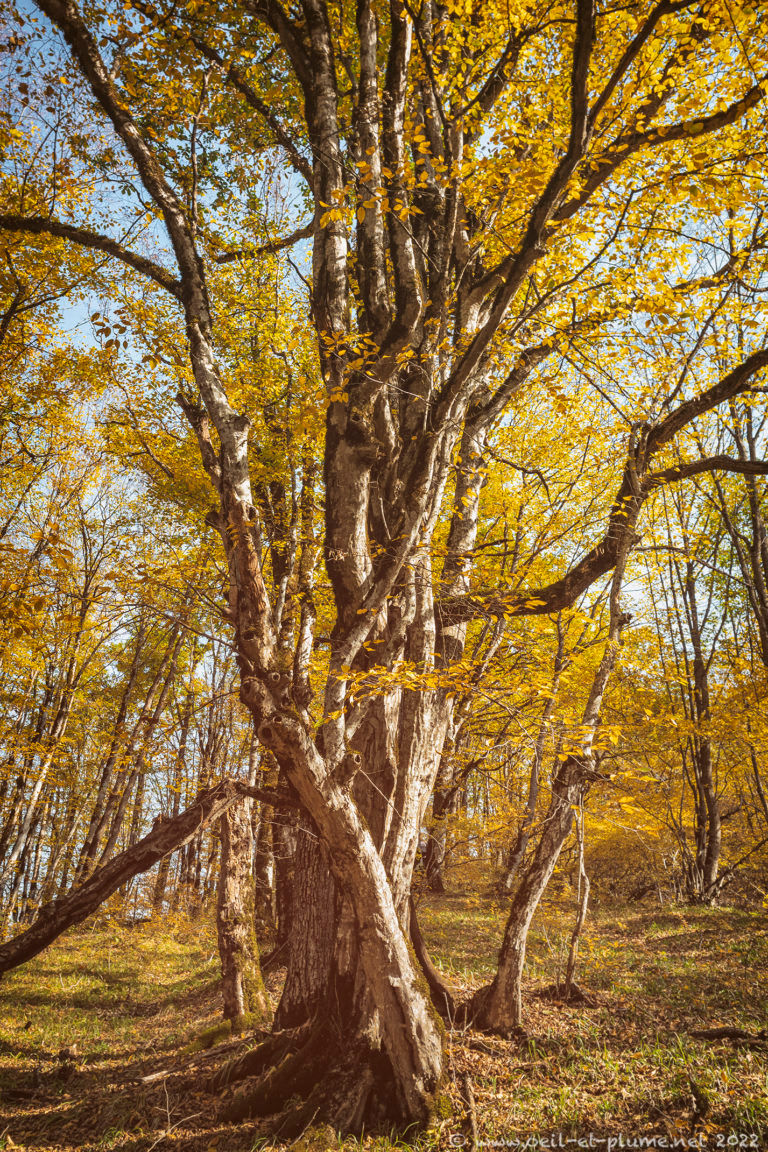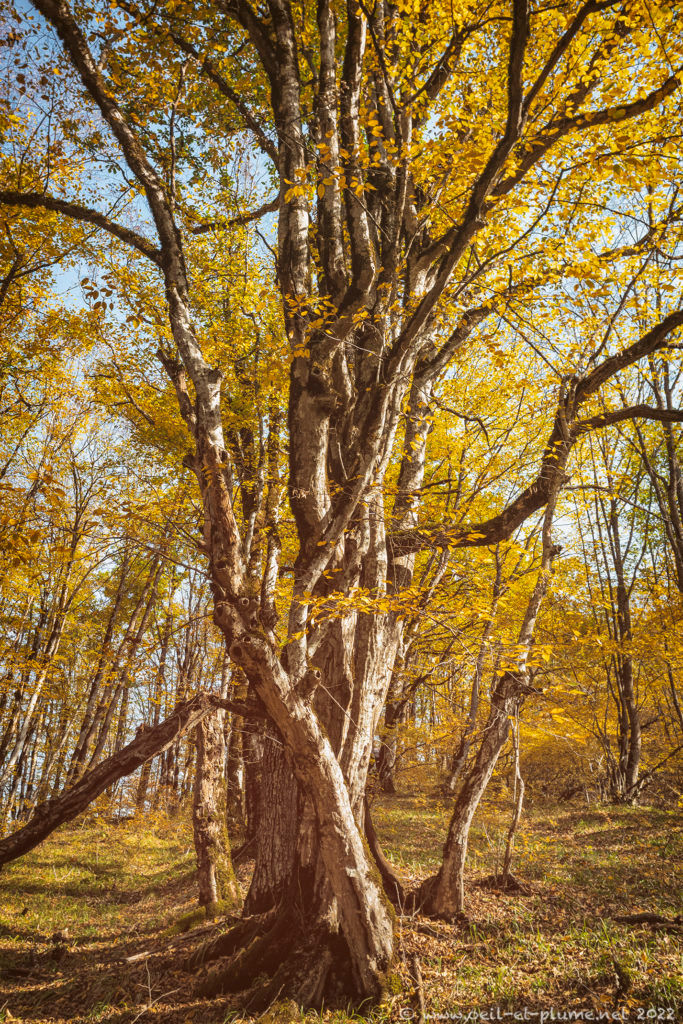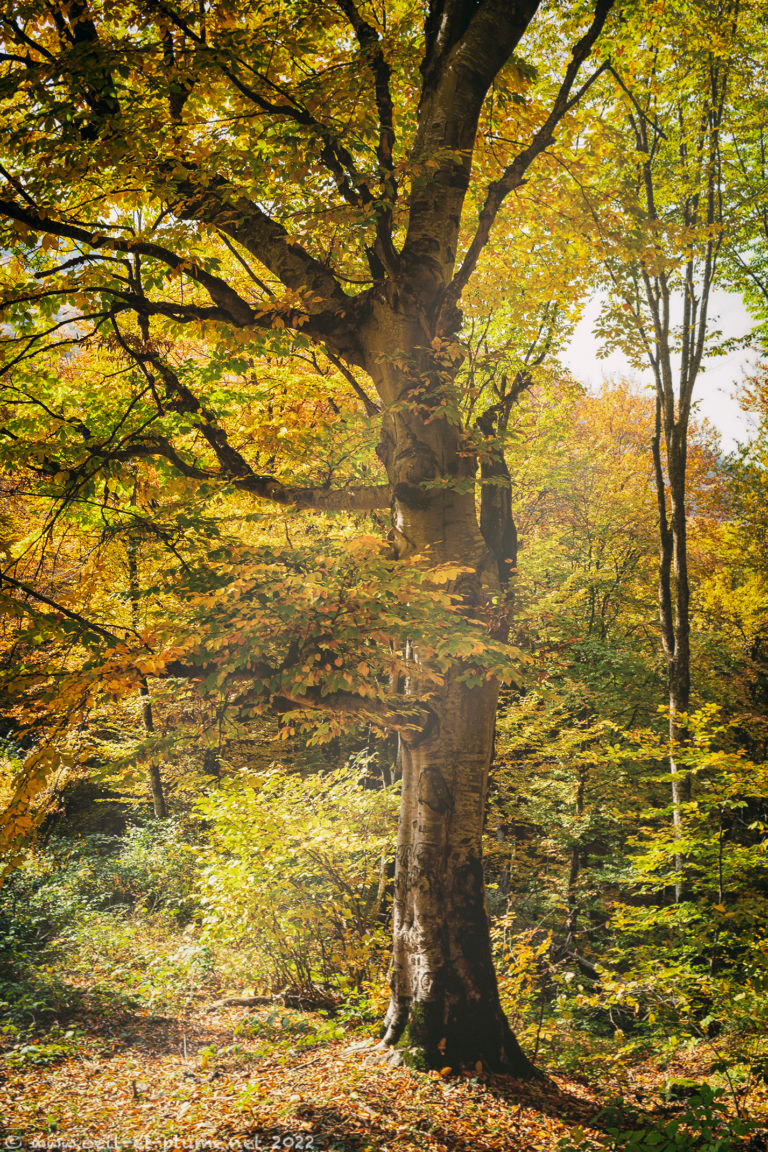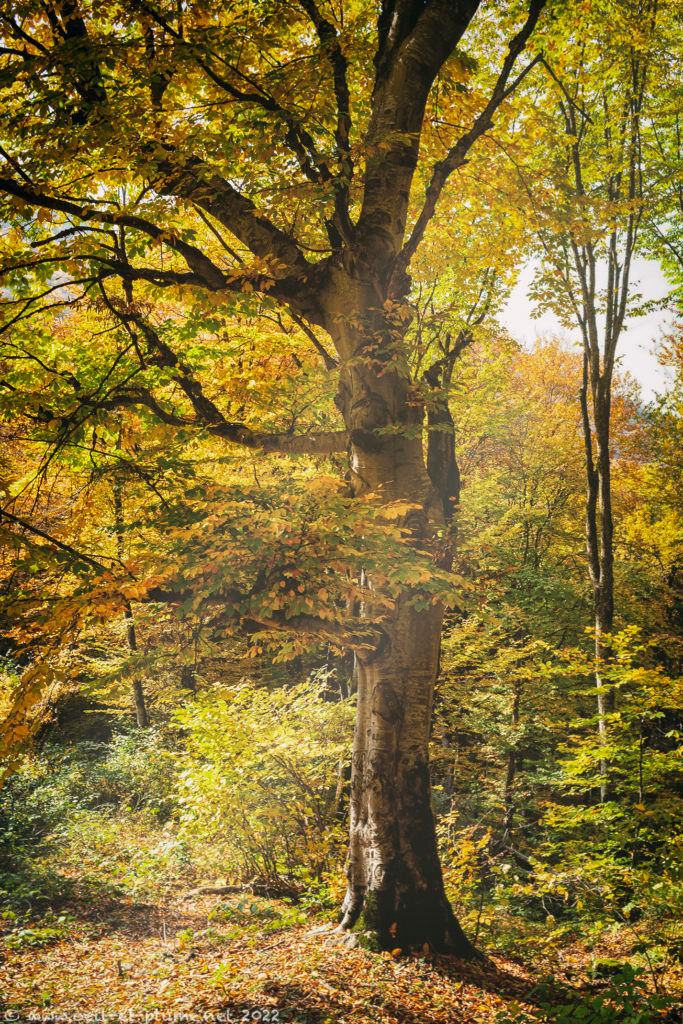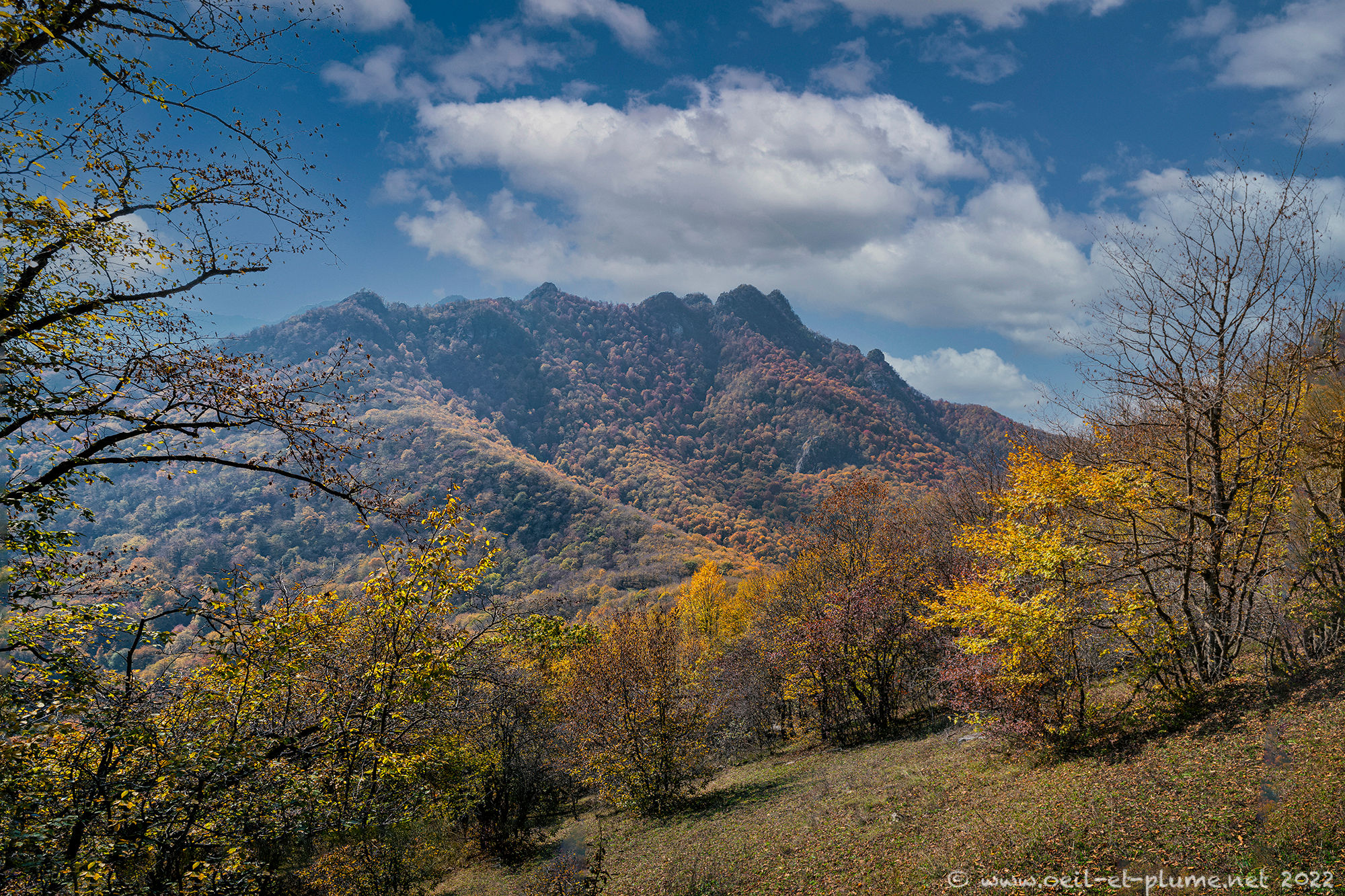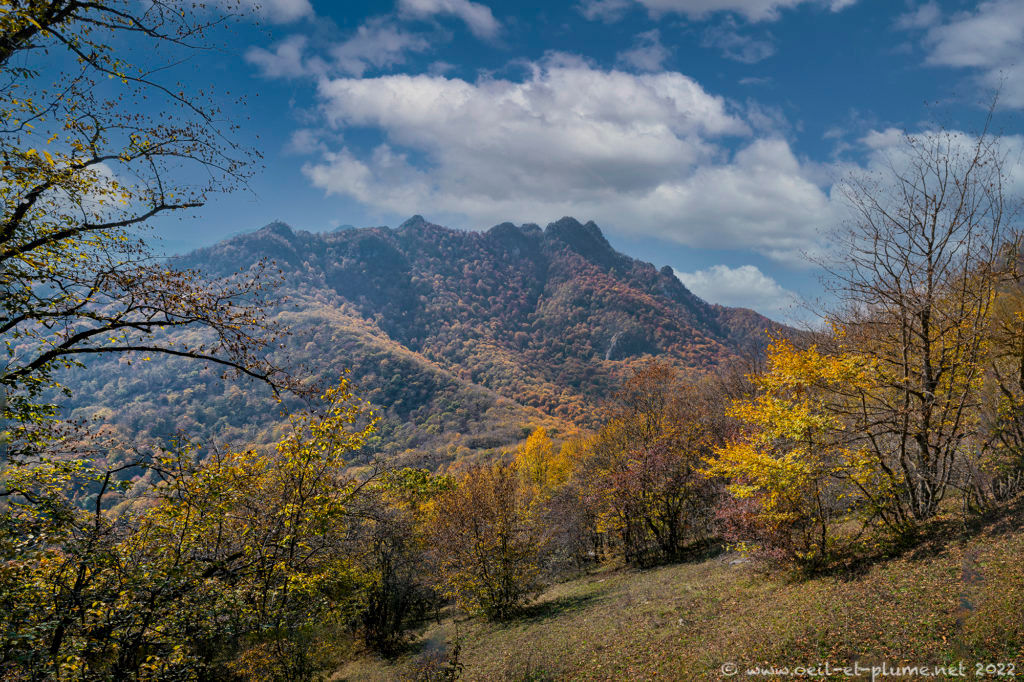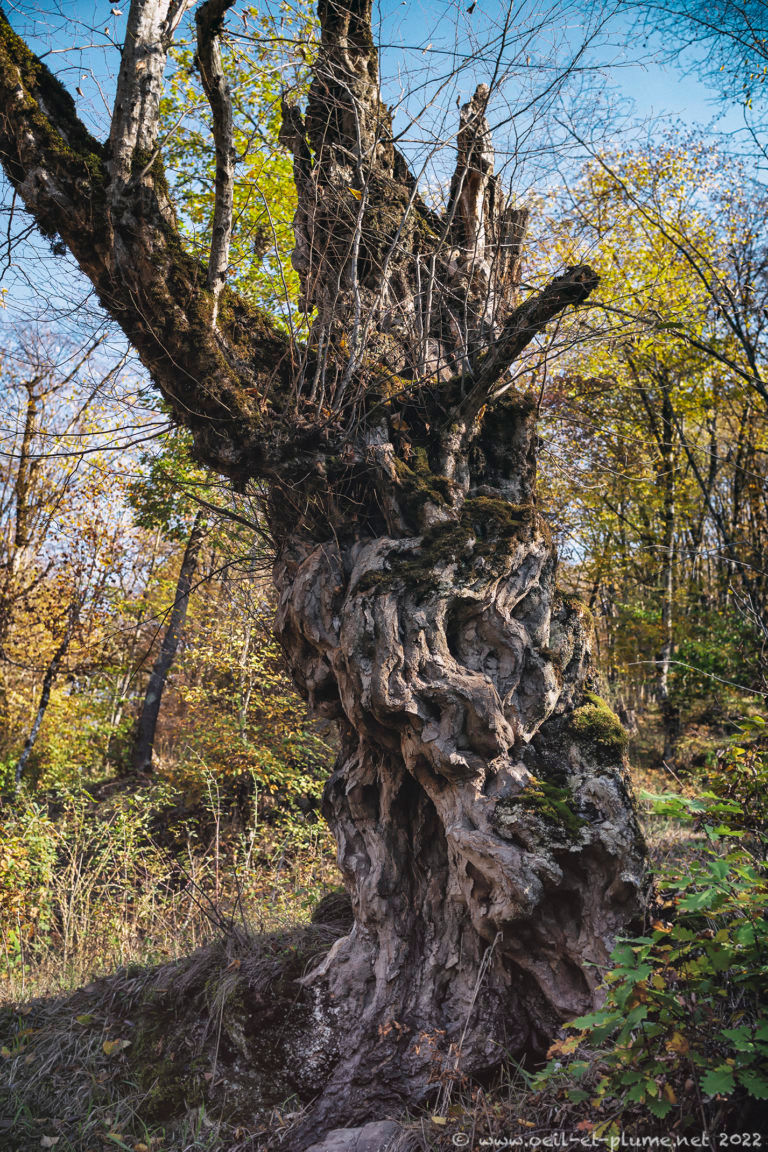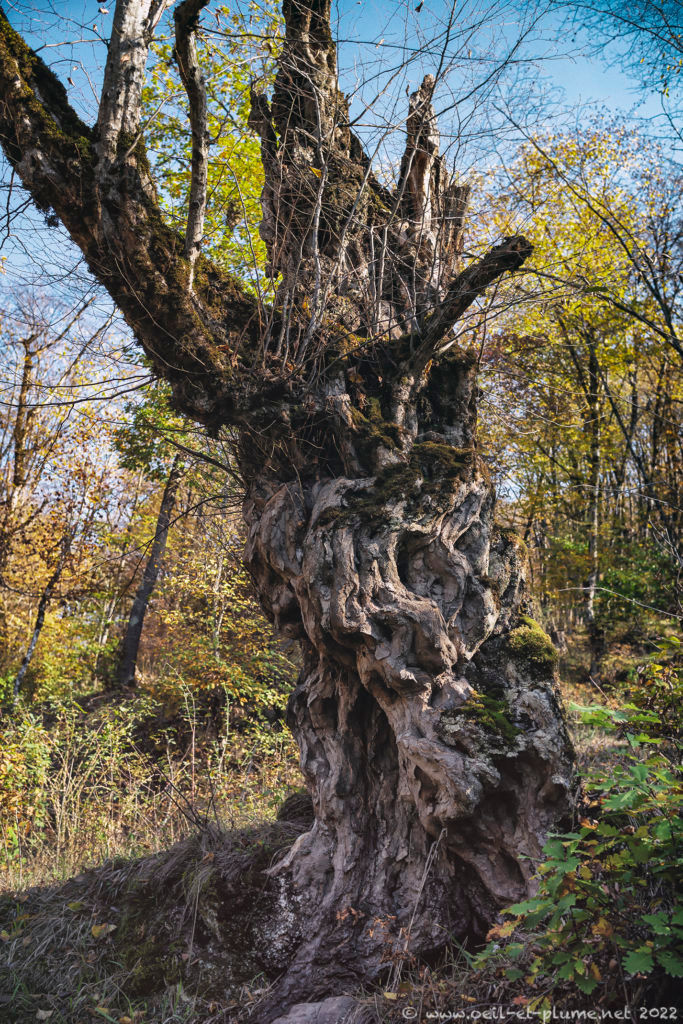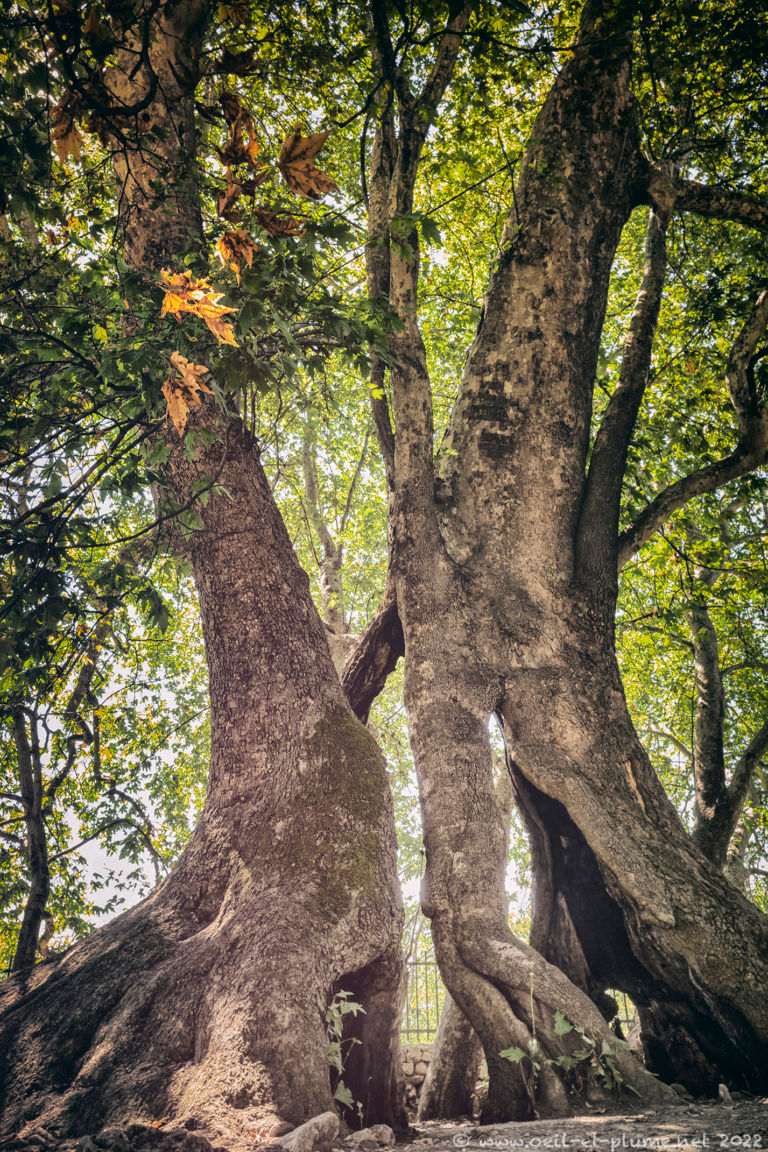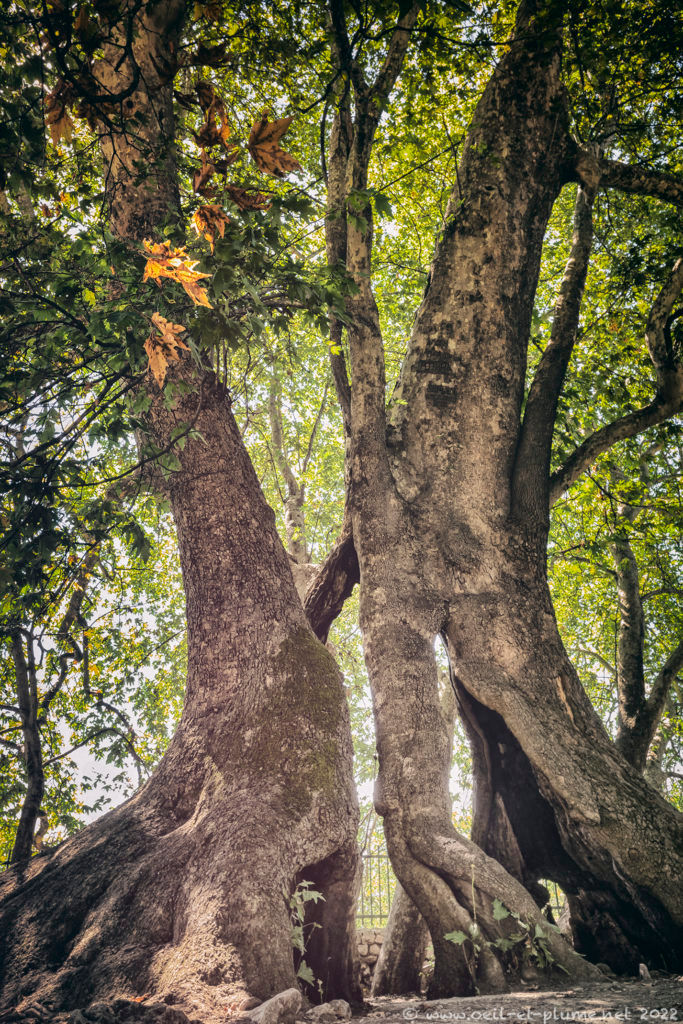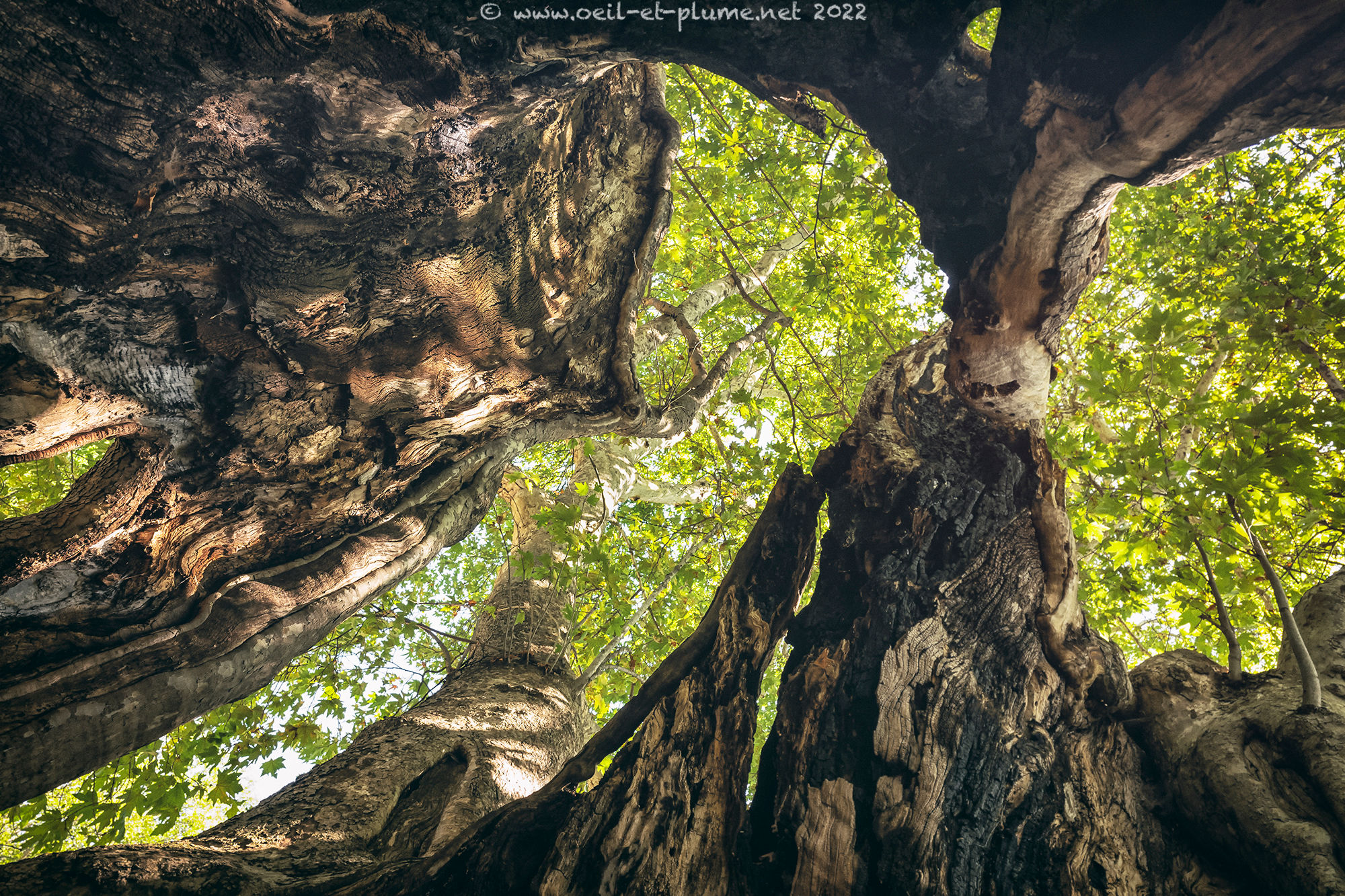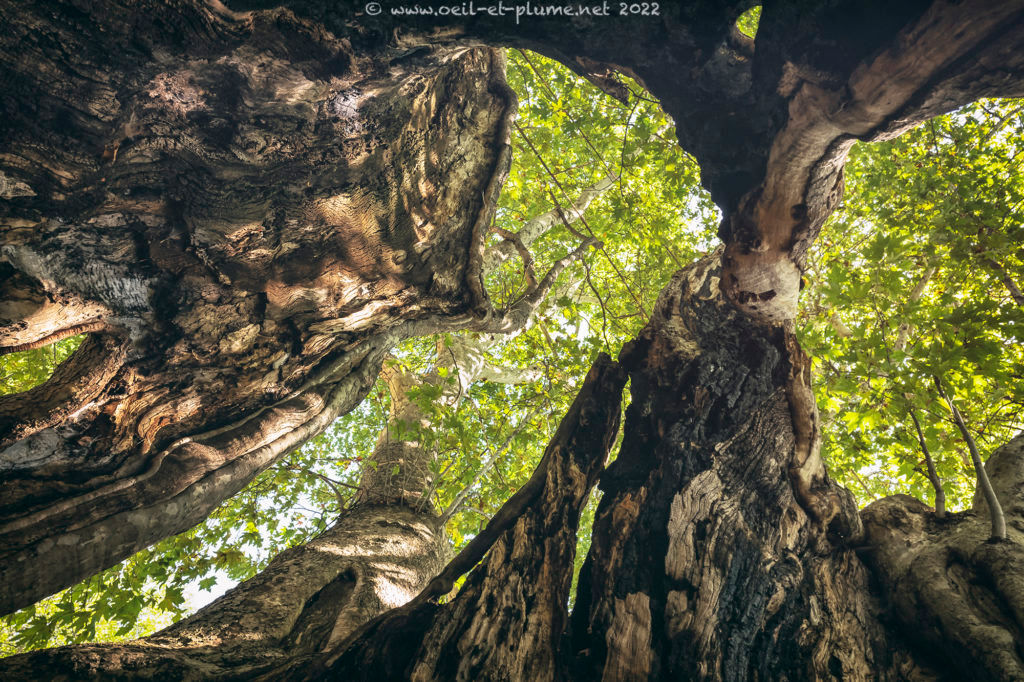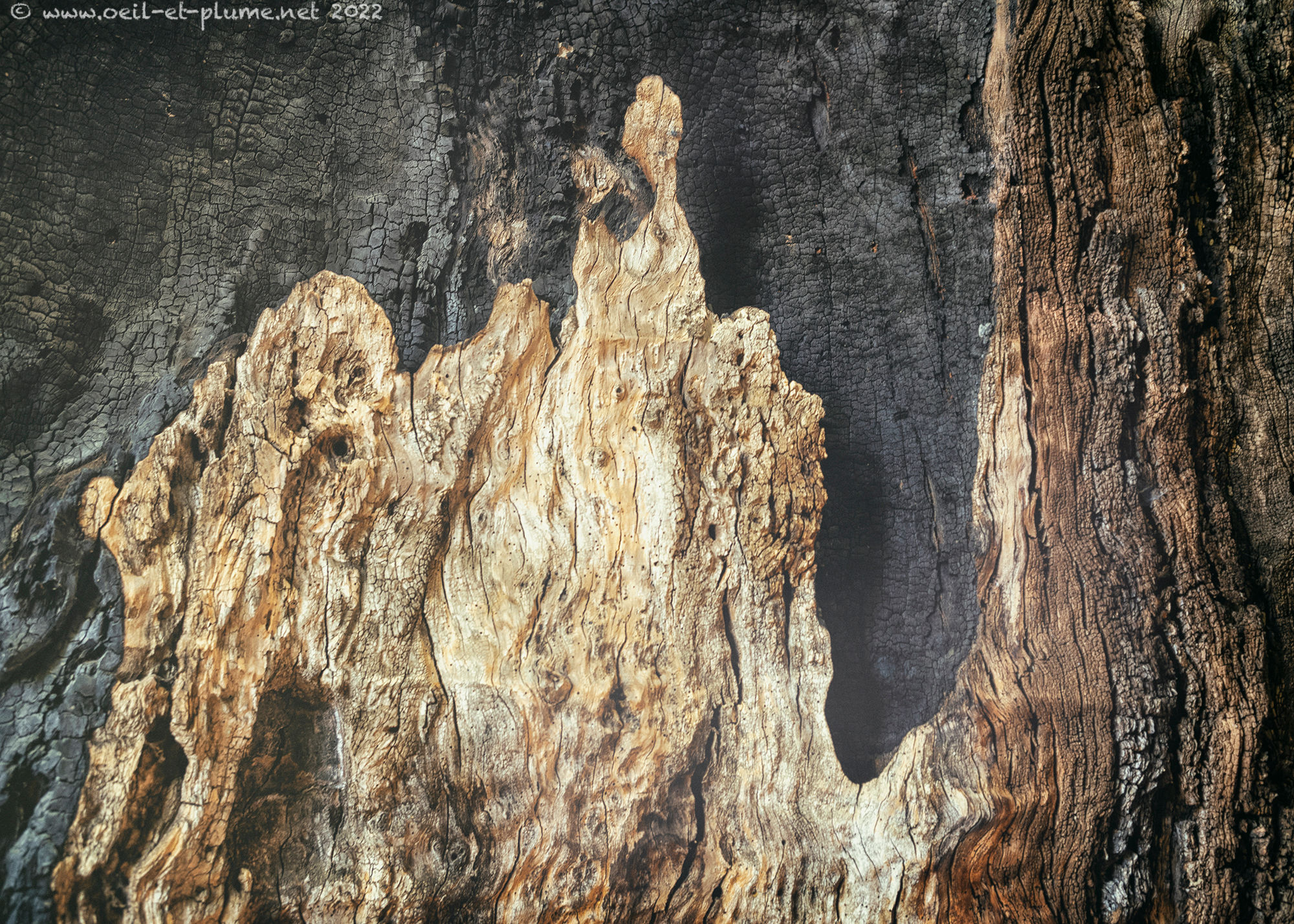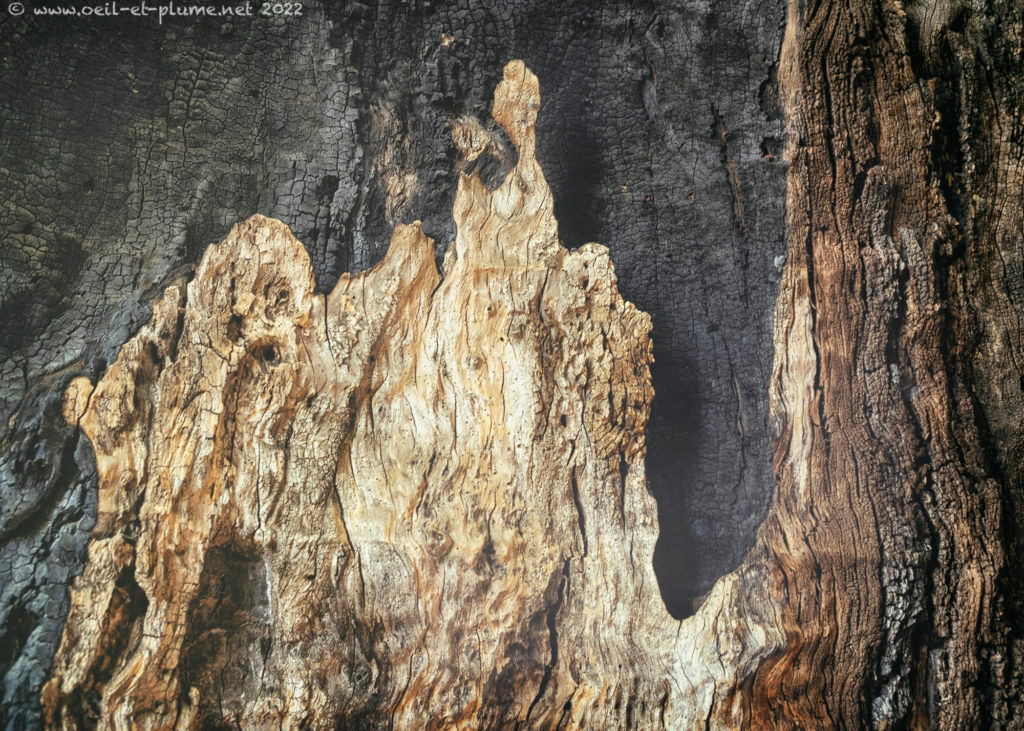 Trees can grow tall and old, very old. As old as the history of the region since AD time. Such trees have deep and strong roots, as people living there.
Cheers,