Knowing your fondness of romantic stories, I do not resist sharing one gathered during my stay in Kashan, a middle-size town situated halfway between Isfahan and Tehran.
According to local sources, a local carpet merchant named Borujerdi approaches one day his fellow Tabatabei to request the hand of his daughter. Tabatabei agrees under one condition: his daughter must live in a home at least as lovely as his own. Borujerdi accepts the challenge.
The deal between both affluent carpet merchants was a heavy one, as Tabatabei had built in early 1800s a magnificent home consisting in four courtyards decorated with wall paintings and stained glass windows.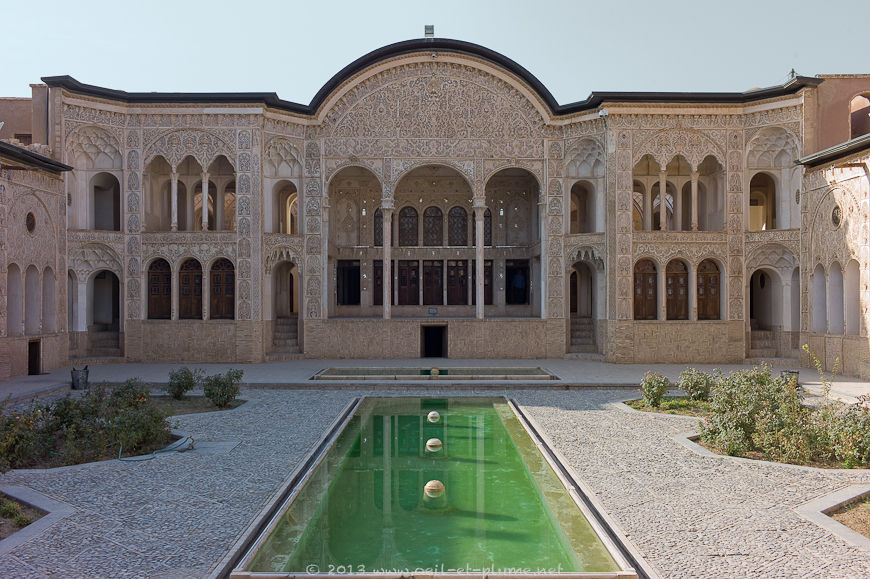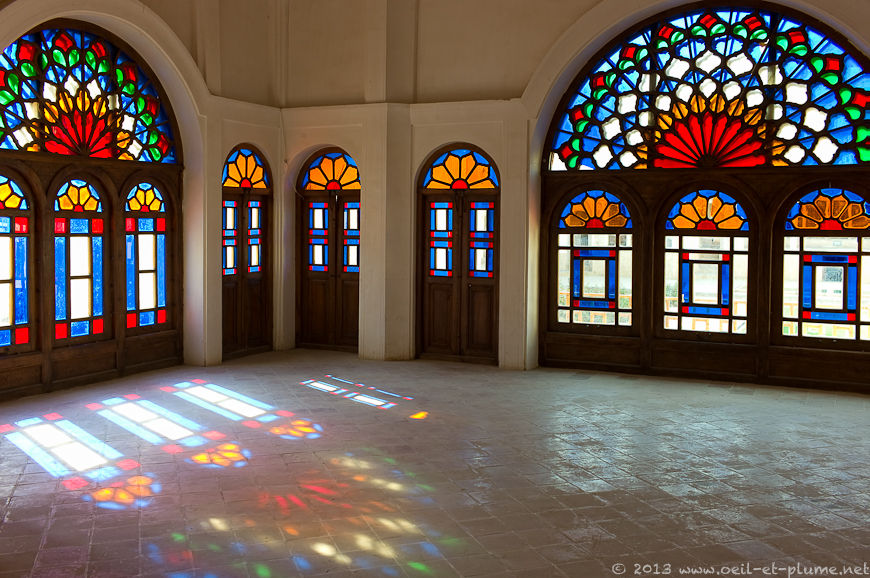 Borujerdi took up the matter seriously. He tasked the same architect who conceived Tabatabei's palace to design his own mansion. He hired the royal painter Kamal-ol-molk to ornate the inner facades of the living quarters. It took 18 years to complete in 1857 the splendid residence. You will certainly agree with me that Borujerdi more than succeeded in building a stunning new home for his bride.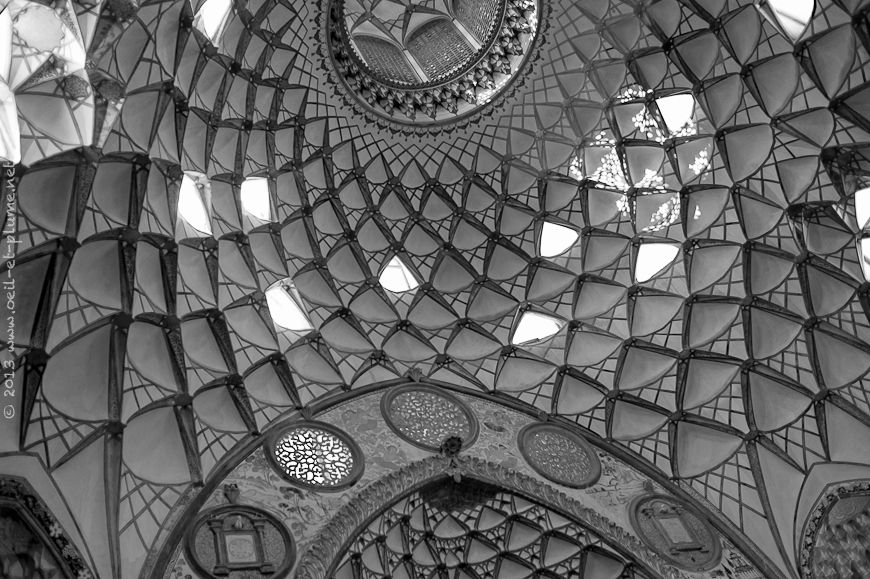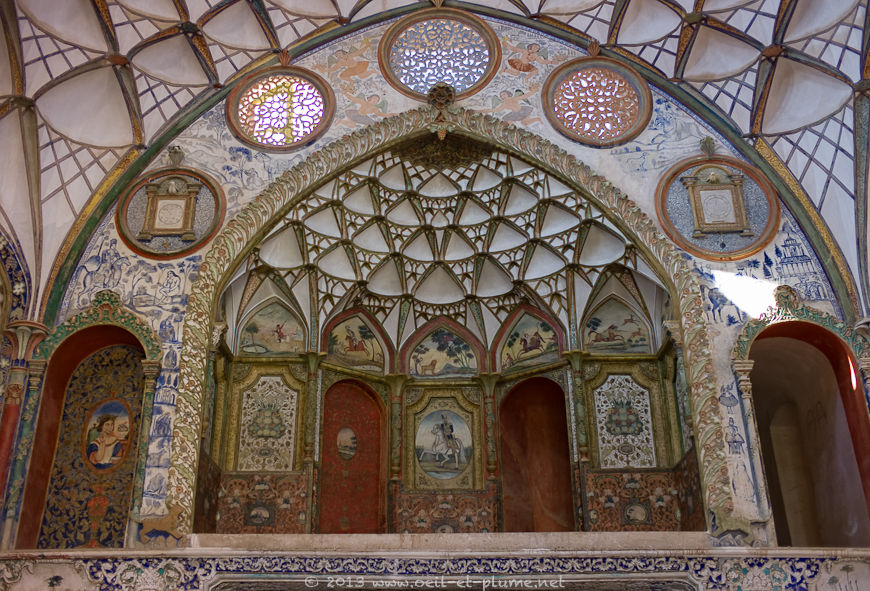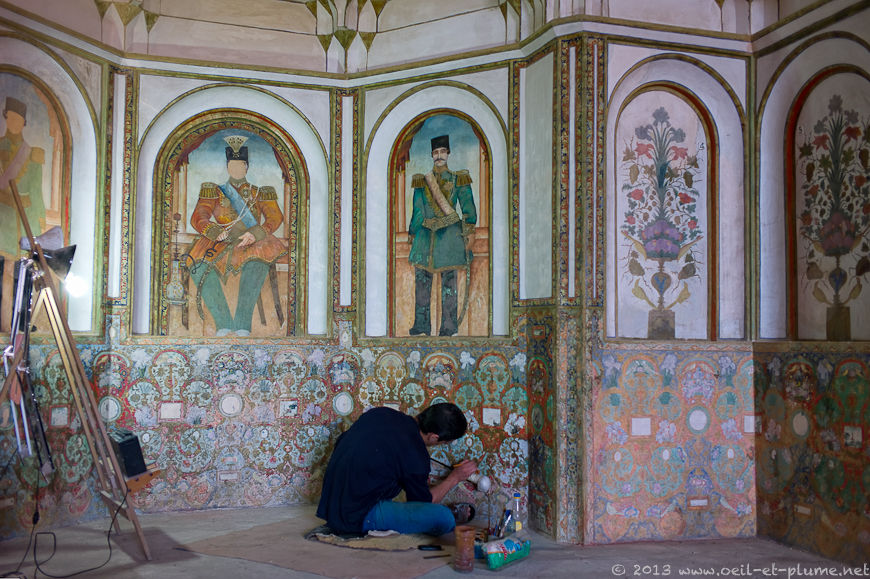 The legend does not specify whether Borujerdi waited 18 years to marry Tabatabei's daughter. Nor does it confirm that Tabatabei's daughter liked her new home and loved her husband. Lets assume that both lived happily in their beautiful mansion and had many children.
From the outside, Borujerdi's residence and its surrounding strongly resemble the adobe traditional architecture of the old Yazd. With an additional touch of finesse that good taste and wealth can bring.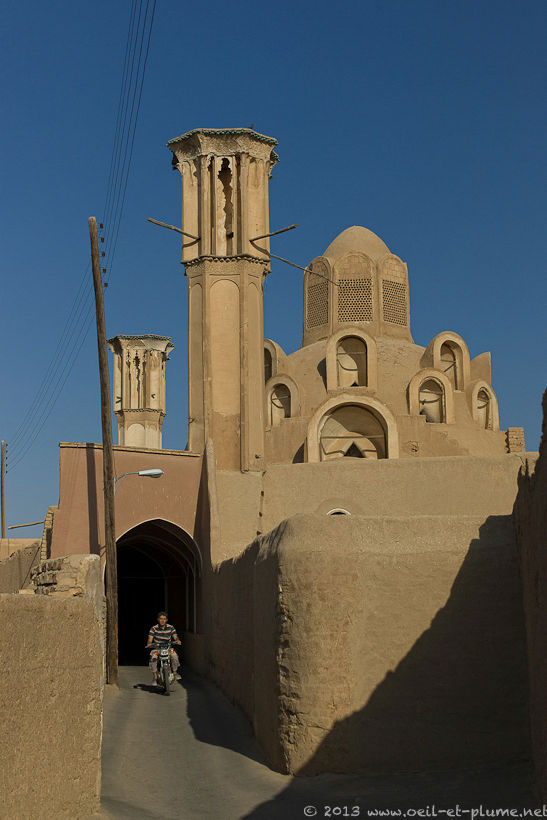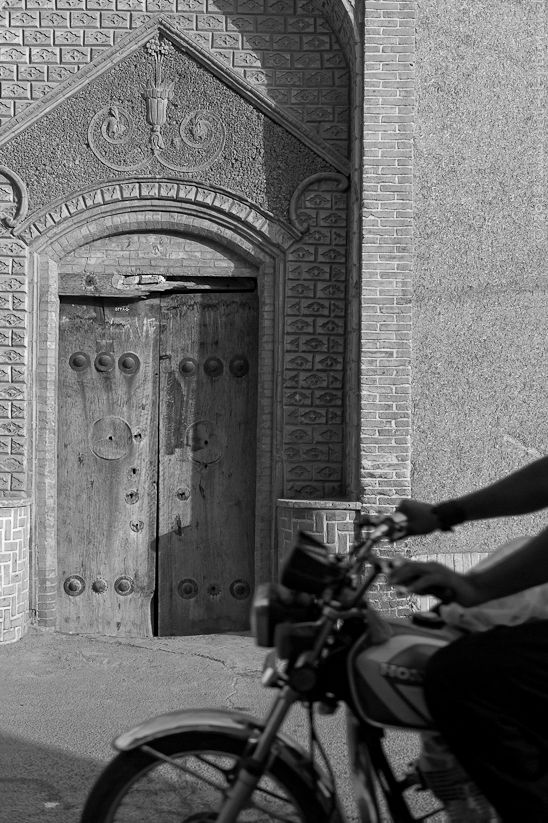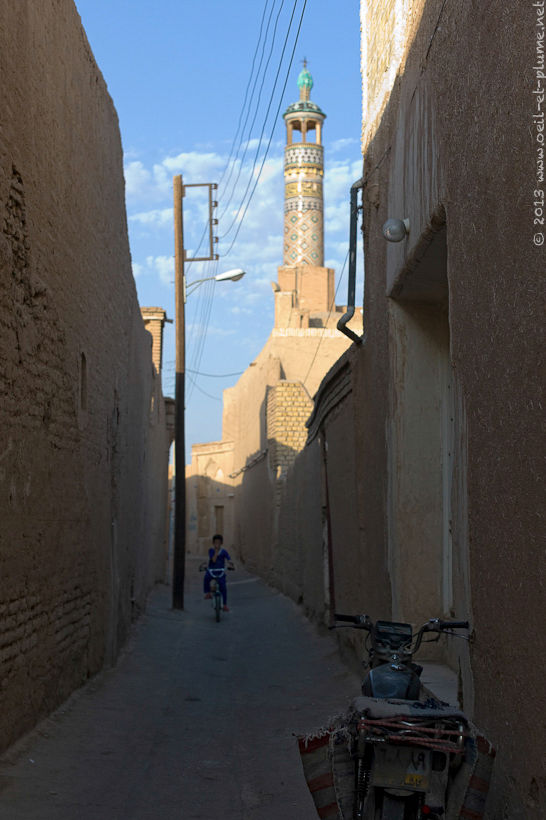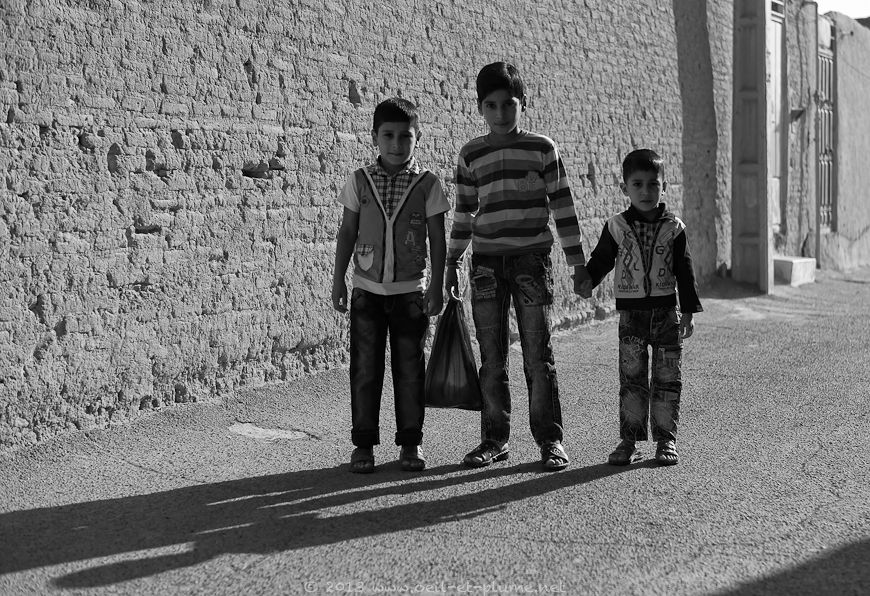 From a terrace, I spot a strange building nearby, whose roof is full of hemispheric bulbs equipped with small and round windows. This is the Hammam-e Sultan Mir Ahmad, a 500-year-old superb Iranian bathhouse. In a corner of the roof, the water well reminds that a bathhouse needs abundant water supply. The interior of the building, exquisitely restored, looks as beautiful as cosy.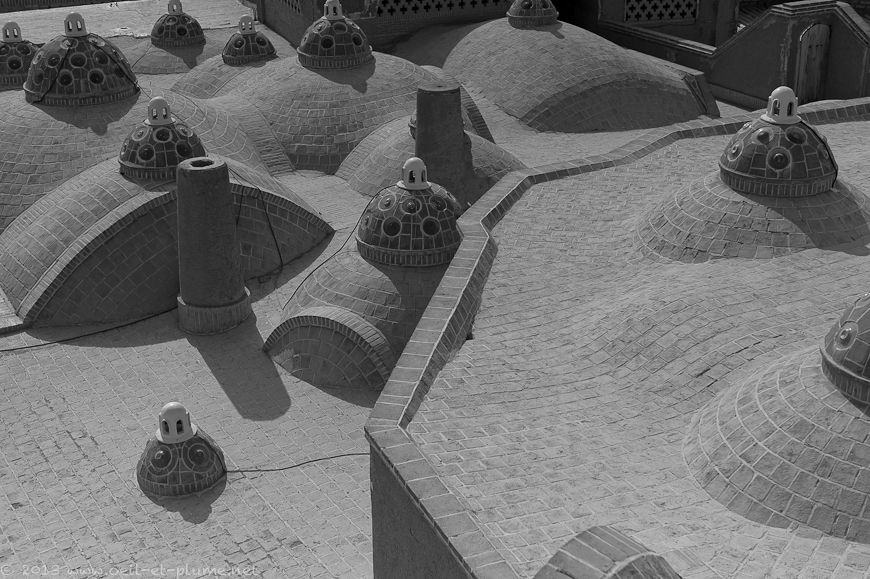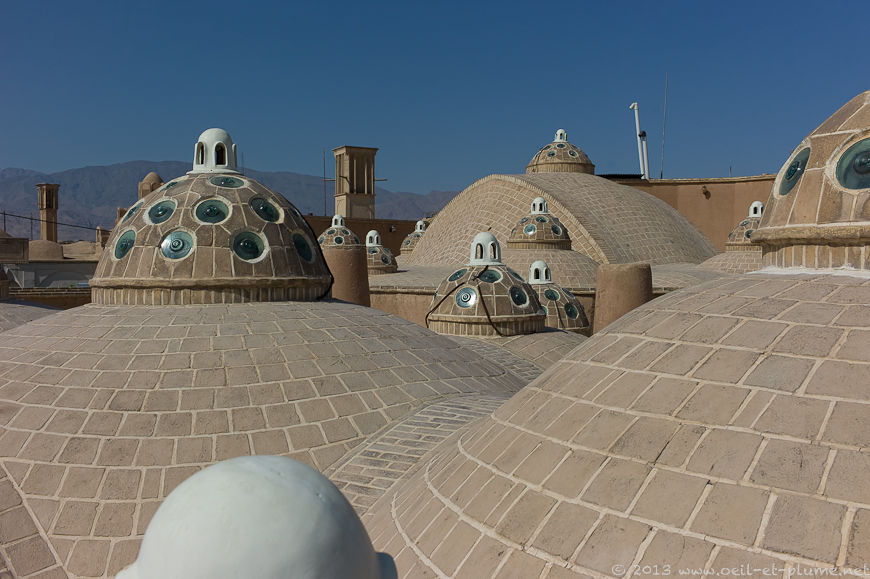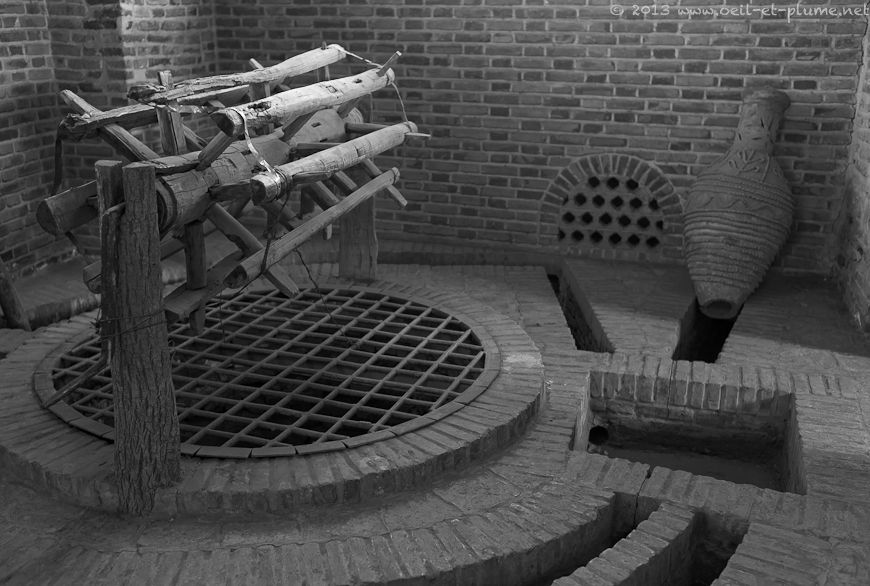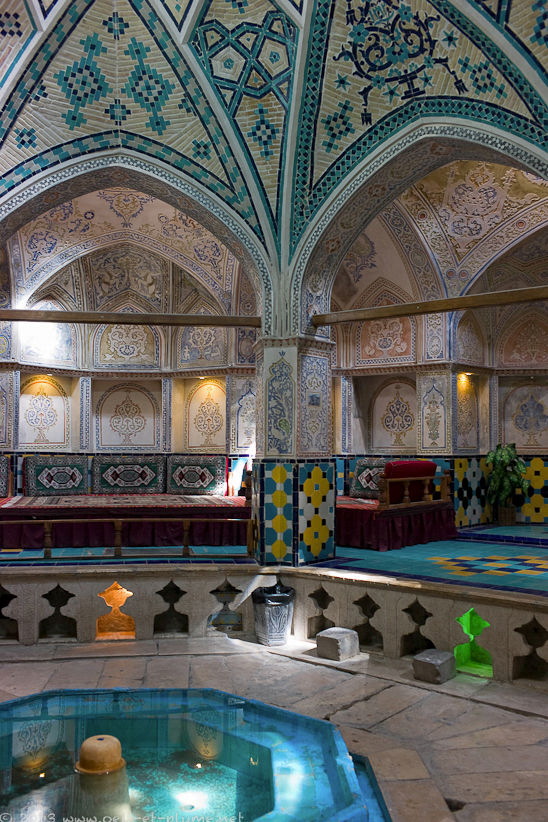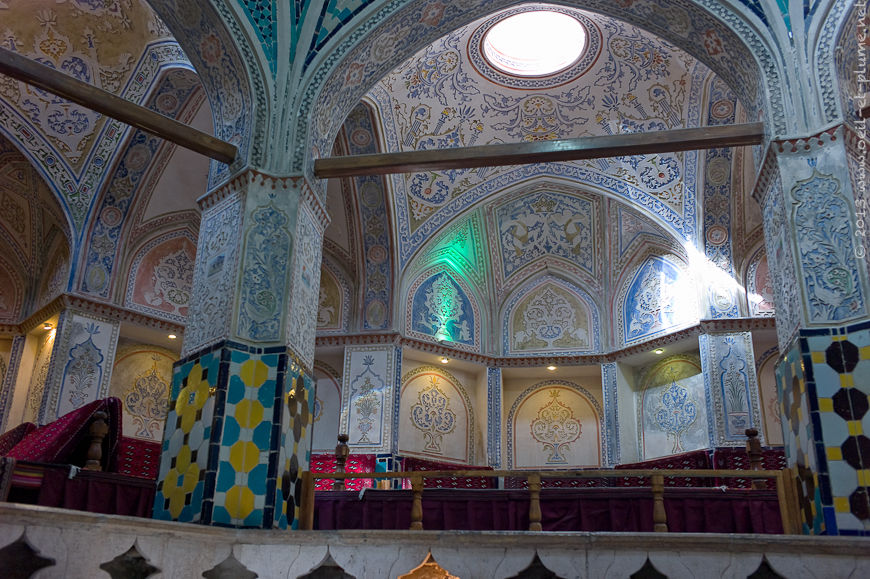 Kashan hosts many other beautiful historical buildings, many of them erected by wealthy merchants. The town was a vibrant commercial vocation since ages. For instance, Kashan was an important centre for the production of high quality pottery and tiles from the 12th and to the 14th century. Under the Safavid dynasty (17th century), the city was also a leisure spot for the royal family and the court, as initiated by the Shah Abbas who, despite having made of Isfahan his capital, was liked much Kashan.
Shah Abbas built many edifices in Kashan and upgraded the Fin Garden (Bagh-e Fin) – a beautiful garden and pool located in the outskirts of the town. Representing traditionally the paradise, Persian gardens are divided into four sections symbolising the Zoroastrian elements of sky, earth, water and plants. Not much remains from Shah Abbas' upgrade of Fin Garden, but the site is unquestionably charming.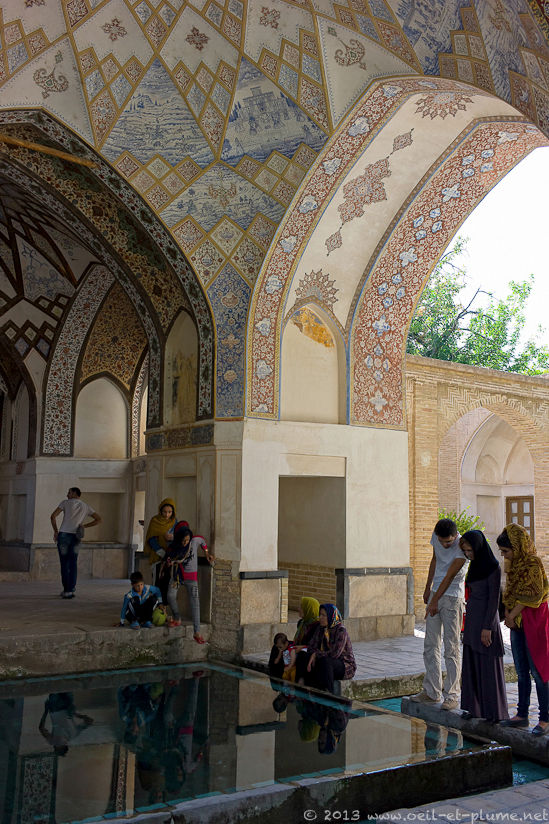 In late 18th century, an earthquake destroyed Kashan and the edifices erected by Shah Abbas. The city started anew, driven by successful entrepreneurship. This is why today remain from Kashan's rich historical heritage mostly private mansions built by wealthy merchants later in the 19th century.
Like any respectable Iranian town, Kashan hosts a grand bazaar. Even a business-oriented and popular place such as a bazaar can be beautiful in Persia. Kashan bazaar feeds amazing sceneries and atmospheres, although not to the extent of the one in Isfahan.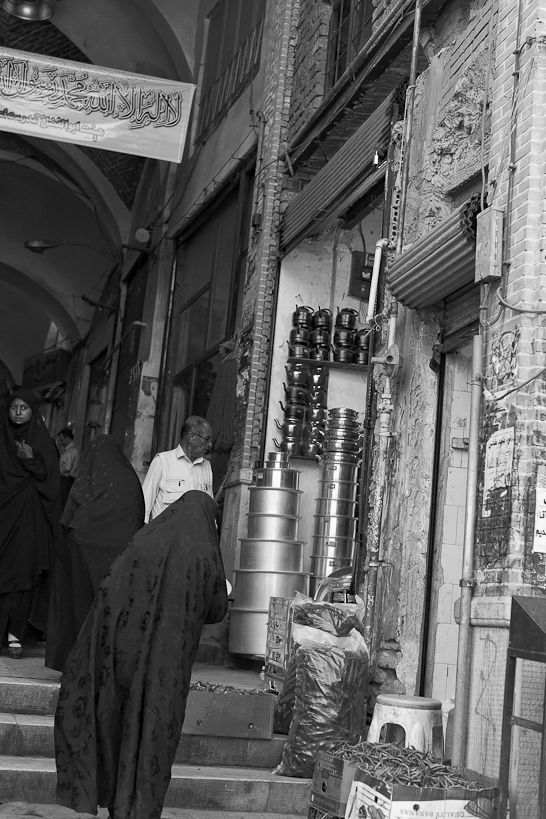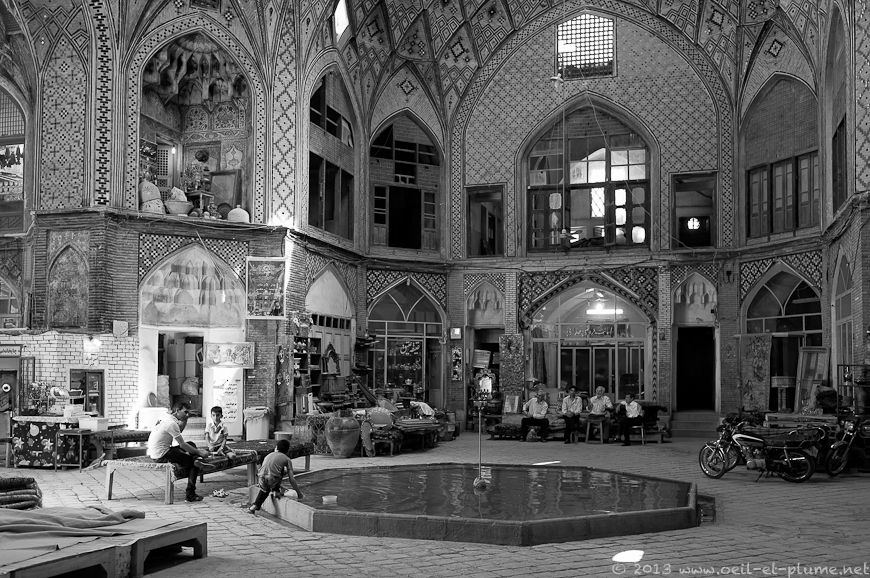 As usual, I spent also a respectable amount of time trotting across the town to glimpse and catch nice episodes of street life. Throughout my Iranian journey, I found Iranian people very nice and helpful, as warm and open to foreigners that their Islamic culture allows. In sharp contrast with the image usually conveyed by western medias.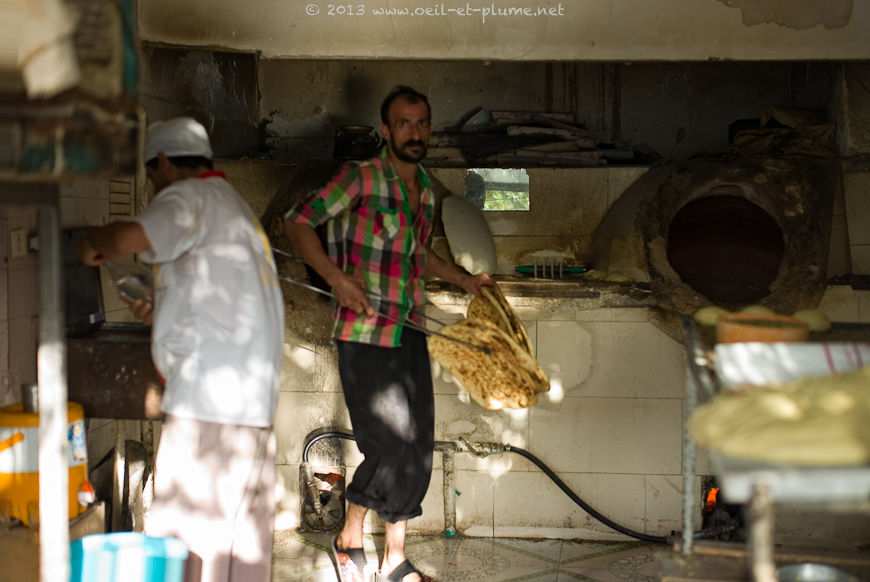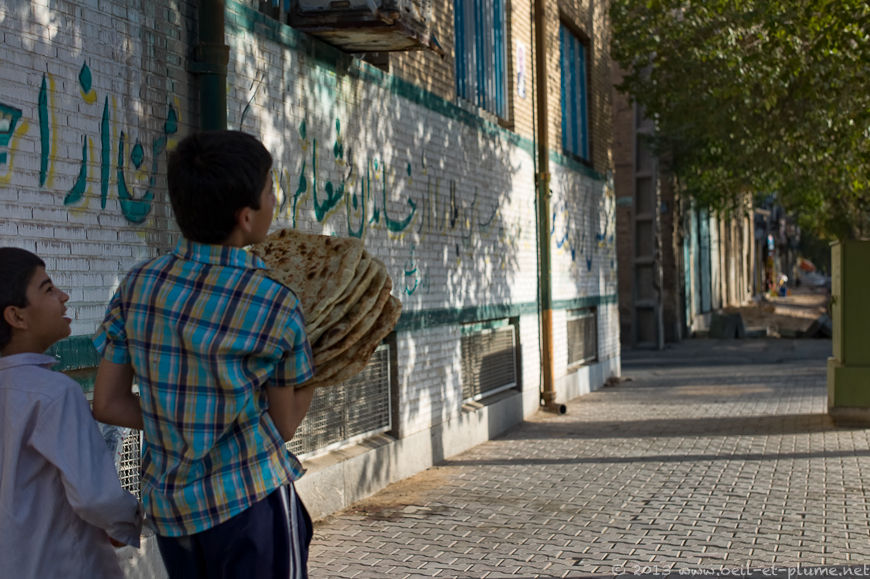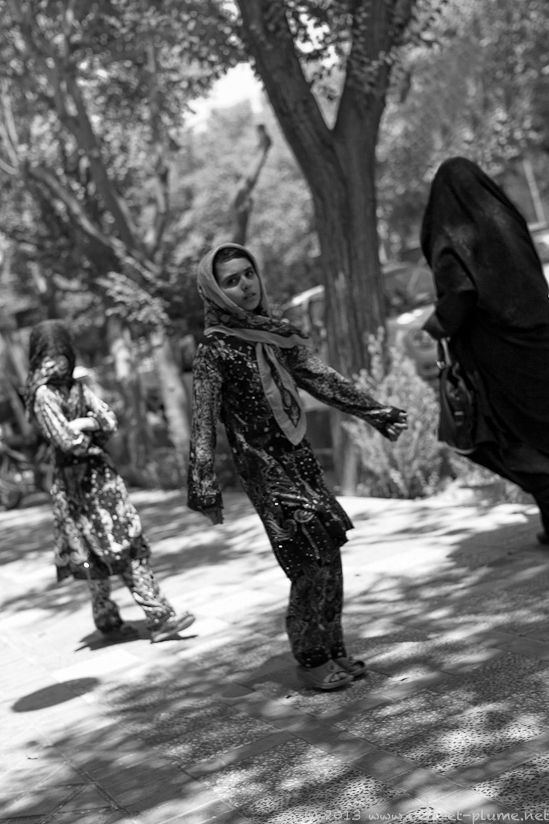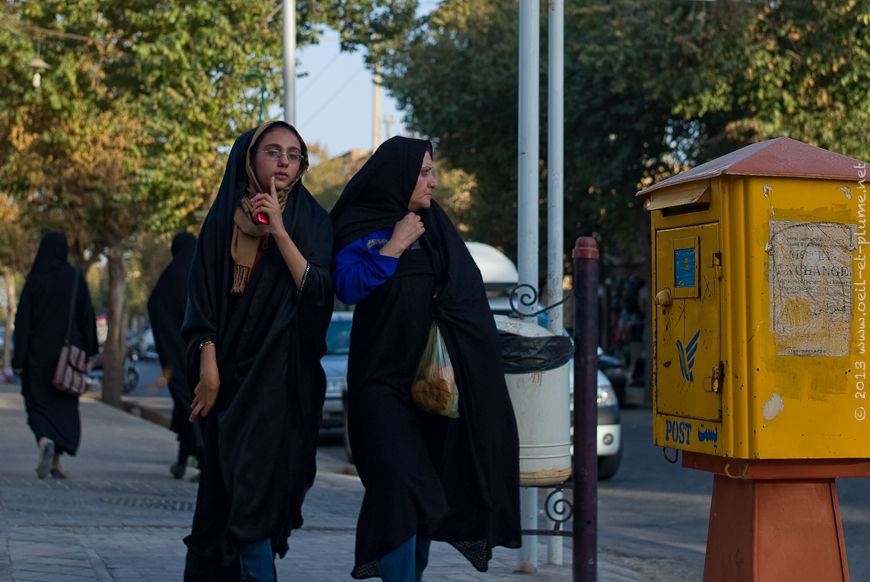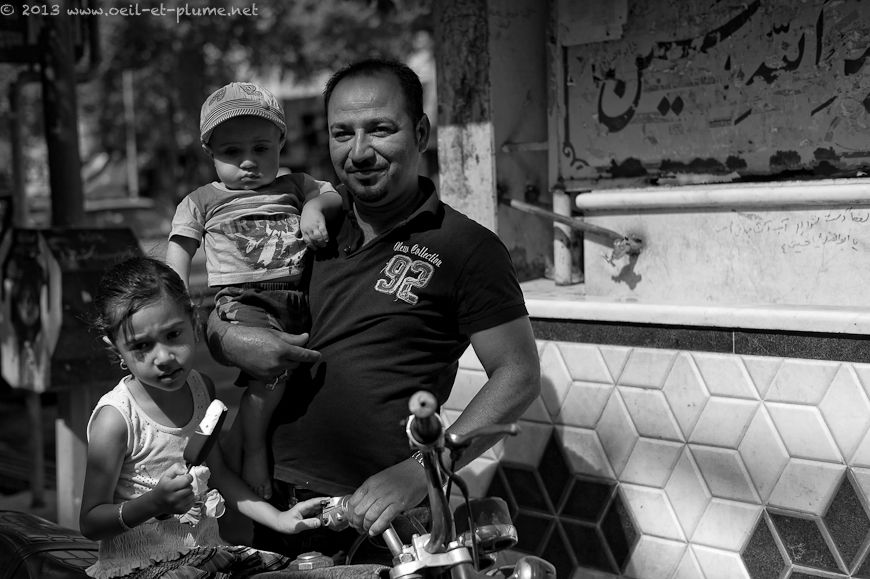 Kashan charmed me indeed for its rich historical heritage and unpretentious lifestyle, also because it is less visited by foreigners than Isfahan and Yazd. In addition, my short stay in the town suggested me an important personal commitment for the rest of my life. Pragmatically, I will never flirt with the daughter of any wealthy Iranian carpet merchant, considering the Borujerdi's romance as a dangerous historical precedent and wary of the abyssal financial implications of such endeavour…
Cheers,