My previous post introduced you Coastal Hadramout with a focus on its capital Mukalla. Let's visit now other locations and themes.
Further north in Hadramout hinterland, this Hadrami Bedouin stands in-between a mosque and a clay fort built by the Quaiti sultanate. Traditional religious and political powers have joined hands to regulate closely social life.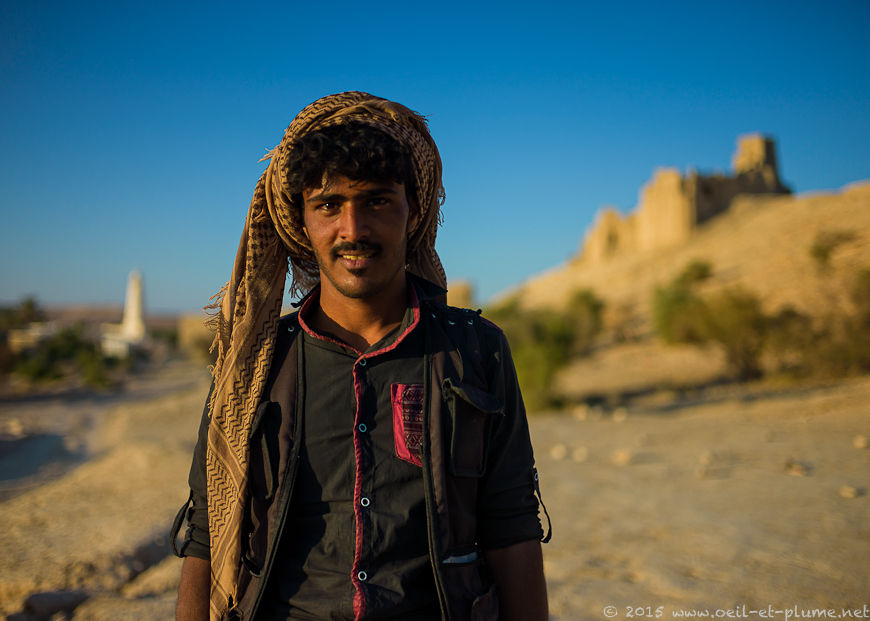 Education
Religion and education were and still constitute strong structuring factors of Hadrami society. Hadrami families often invest heavily in the education of their children. Islamic schools (madrasas) are famous not only in Tareem in Wadi Hadramout, but also in Coastal Hadramout.
The renowned Wusta School in Ghail Bawazir used to gather promising students from wealthy families across Coastal Hadramout and beyond, forging generations of political and economic elite. Several key contemporary political figures are former pupils of the school.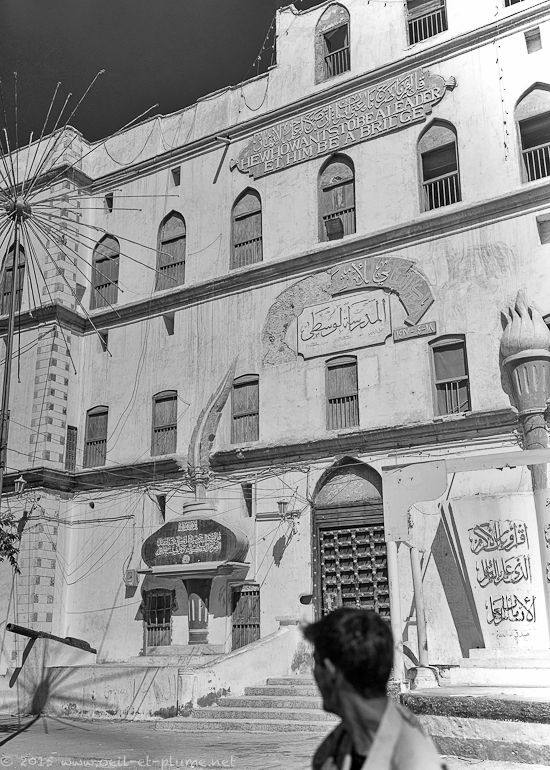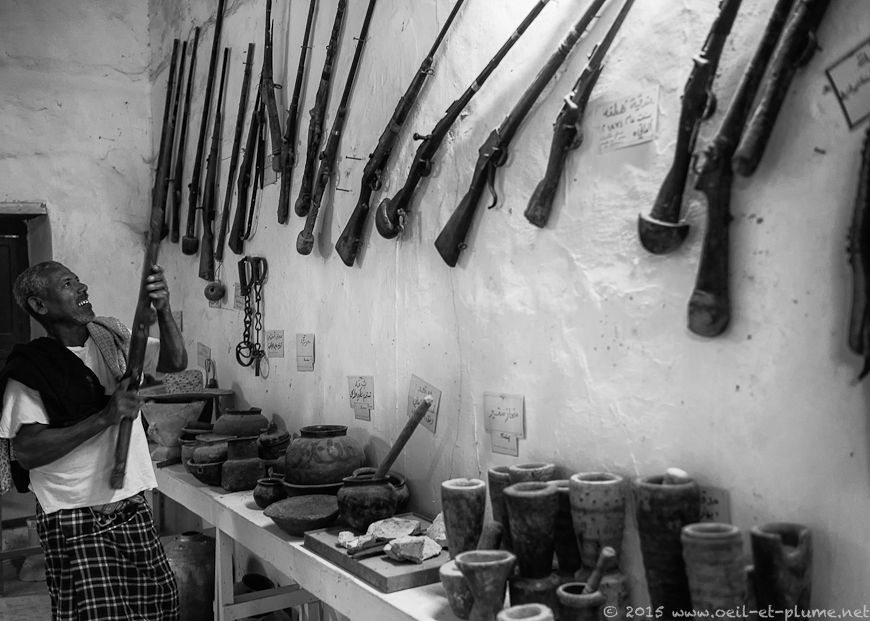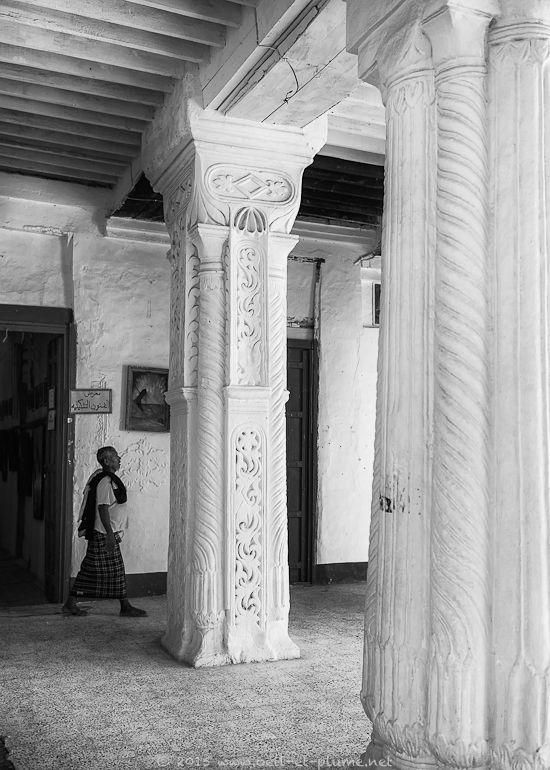 Disaffected under British rule in the mid-19th century, the Wusta madrasa is transformed into a judicial court during the socialist rule of the People's Democratic Republic of Yemen (1967-1990), only to become a museum in more recent times. Despite its rather derelict state, the venerable building inspires much respect to the visitor.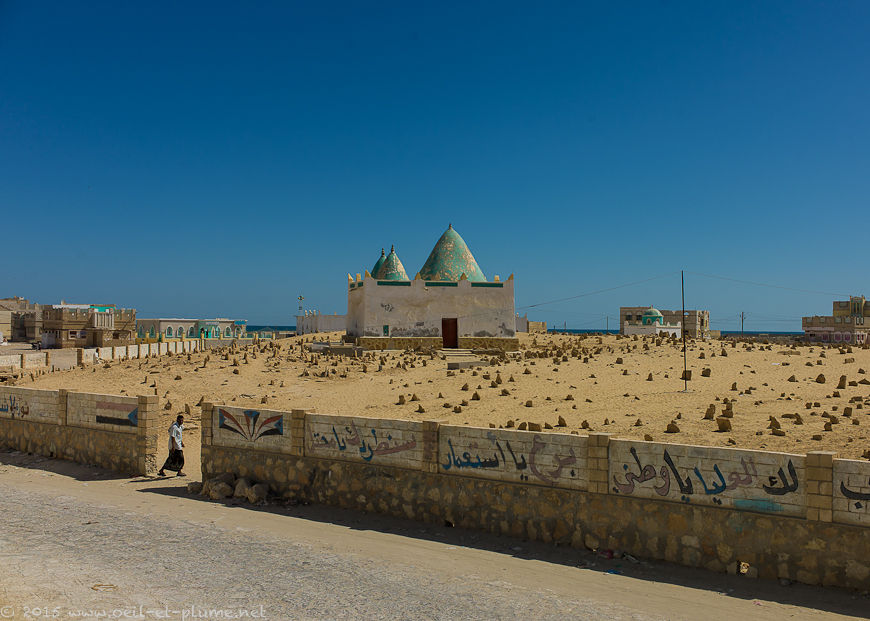 Nowadays, religion and education remain key concerns for many Hadrami families, combined with a cautious sense of modernity.
Sea life
Southern gate of Yemen, Coastal Hadramout is indeed naturally oriented to the Arabian Sea. Ash Shihr town and its surroundings illustrates beautifully the transition between land and sea and forged by natural elements and mankind since ages.
Ash Shihr exists first of all for and by its excellent natural harbour. In medieval times, the port provides a safe heaven and a convenient stopover to the sea vessels shuttling between Oman and Aden. Capital of Mahra region – major producer of frankincense, Ash Shihr is logically involved in the export of frankincense, traded as far as India and China.
The Portuguese attempt to conquer Ash Shihr in the 17th century. They fail to do so, but leave behind some distinctive architectural imprint.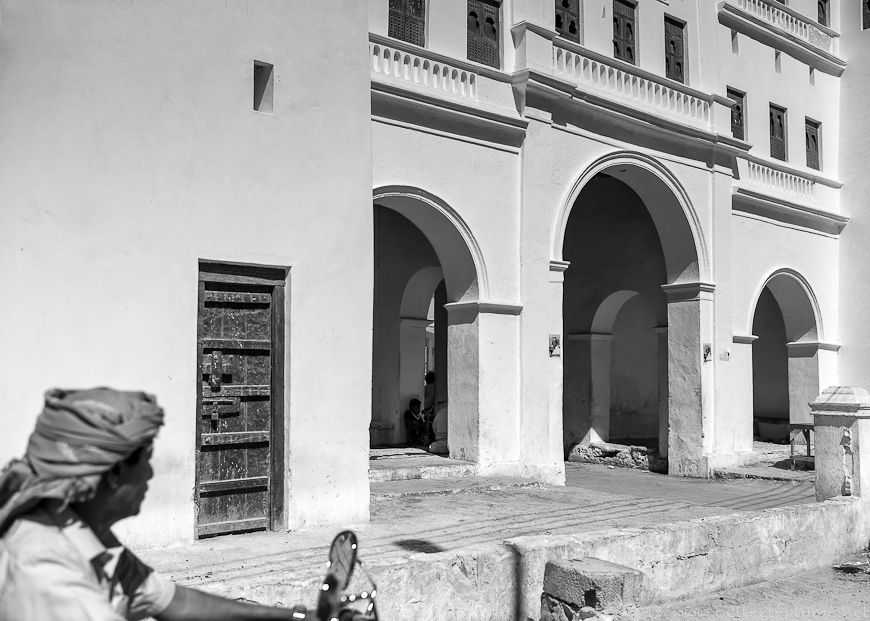 Nowadays, Ash Shihr urban infrastructures are in a rather poor status. Lucrative international trading routes have moved away from the port town since medieval times while traditional fishing provides only limited resources. Never mind, I met plenty of serene and joyful people there: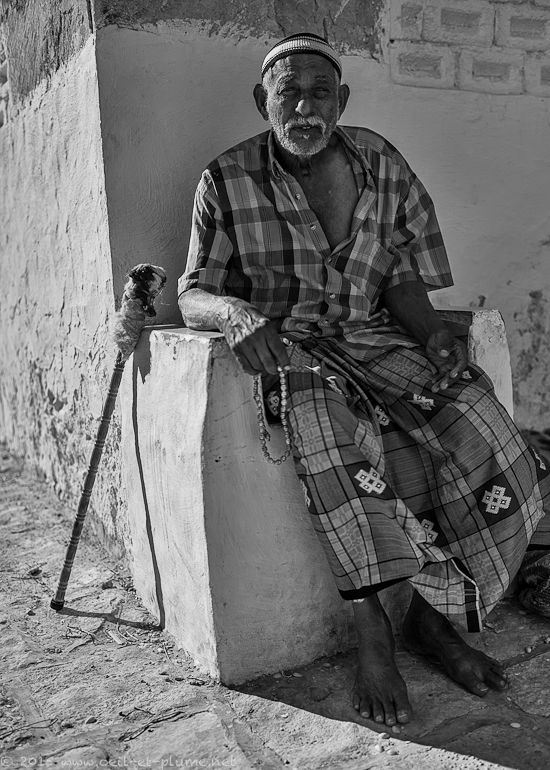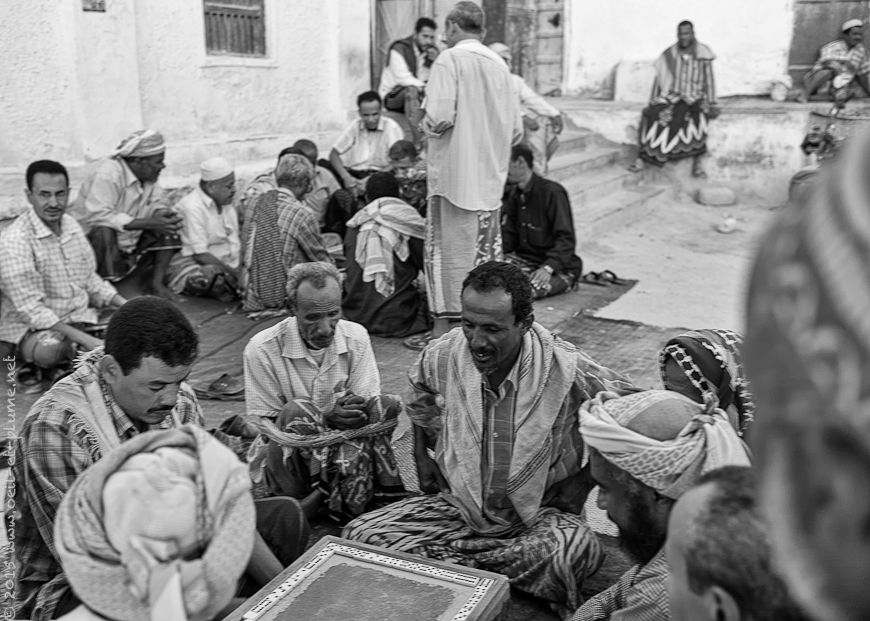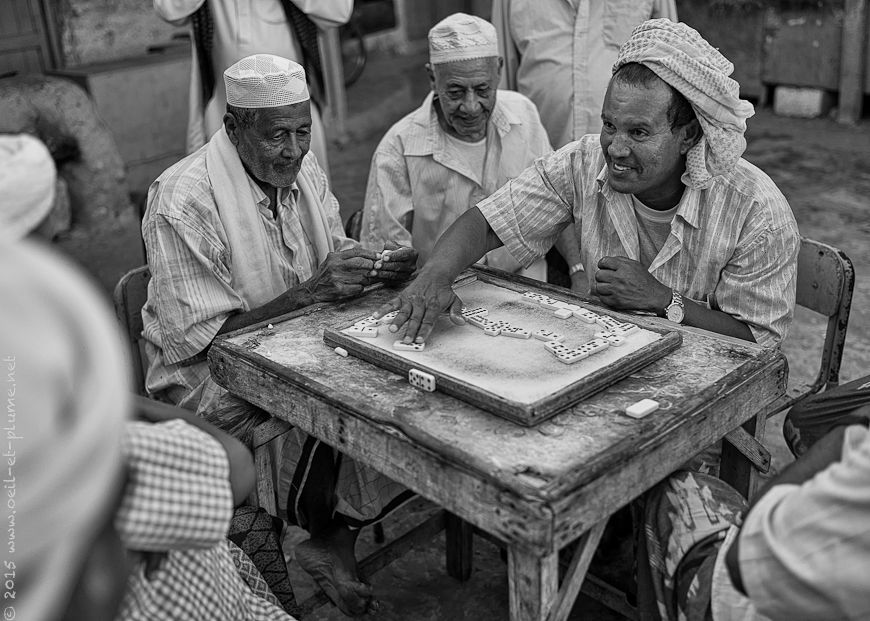 Ash Shihr is famous nowadays for manufacturing fiber glass fishing boats, sold all along the Yemeni shores of the Arabian Sea. The visit paid to a local manufacture is visually fascinating. Boats are made of an outer and inner fiberglass shells enrobing a tubular skeleton made of the same material.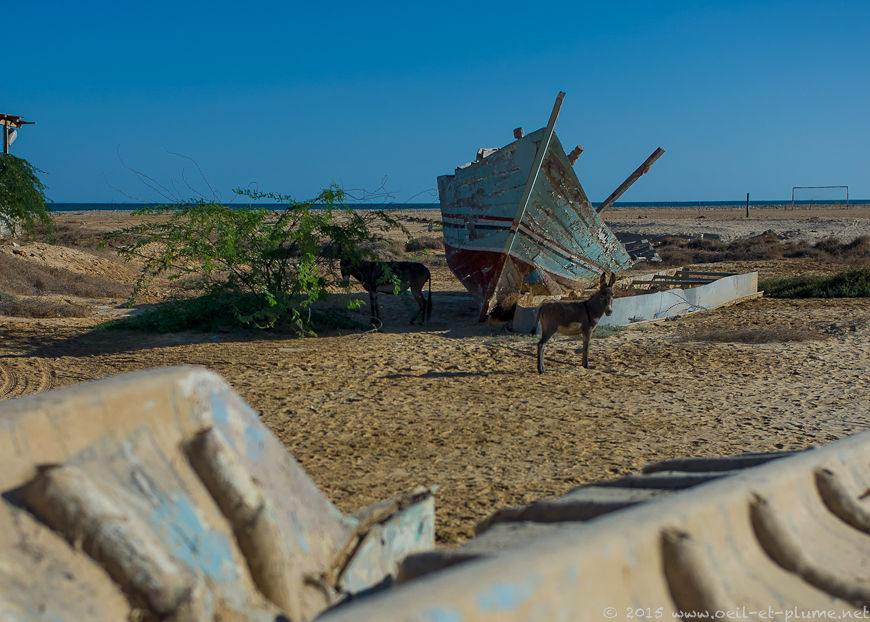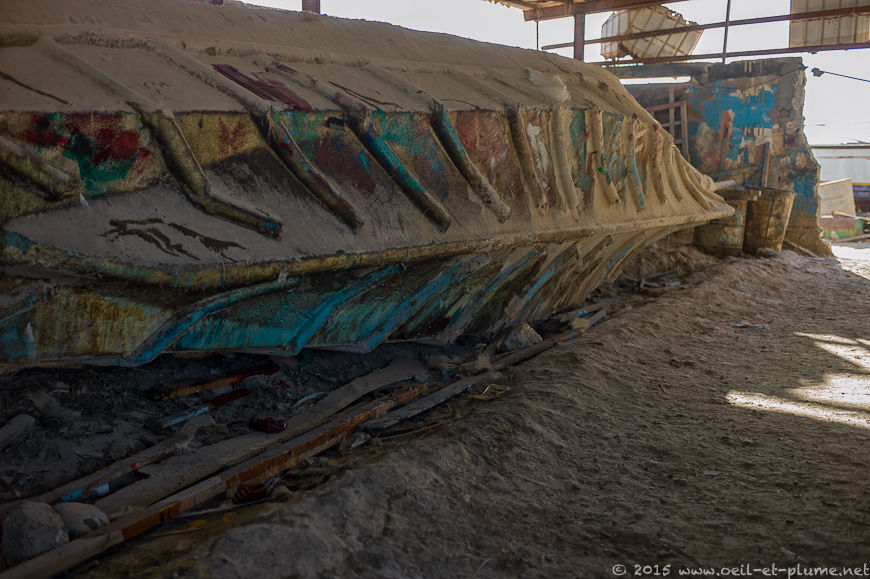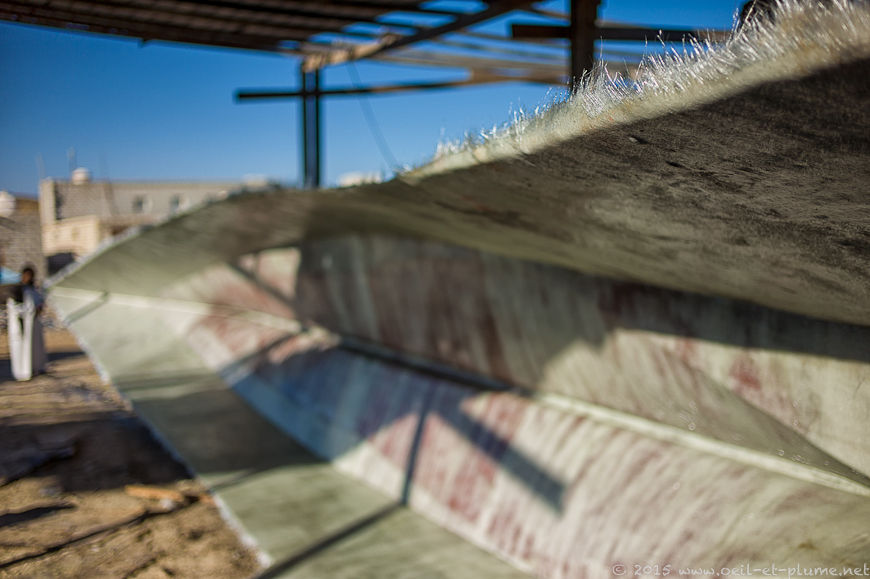 Traditional fishing is still very much the norm in Ash Shihr. A fisherman rehearses for me the spreading of his fishing net. Low-quality fish is dried in the sun, to feed animals or to be used as fertilizer for farming. Local fishermen introduce and fix branches of a special tree in their creels as the vegetals are known to attract fish.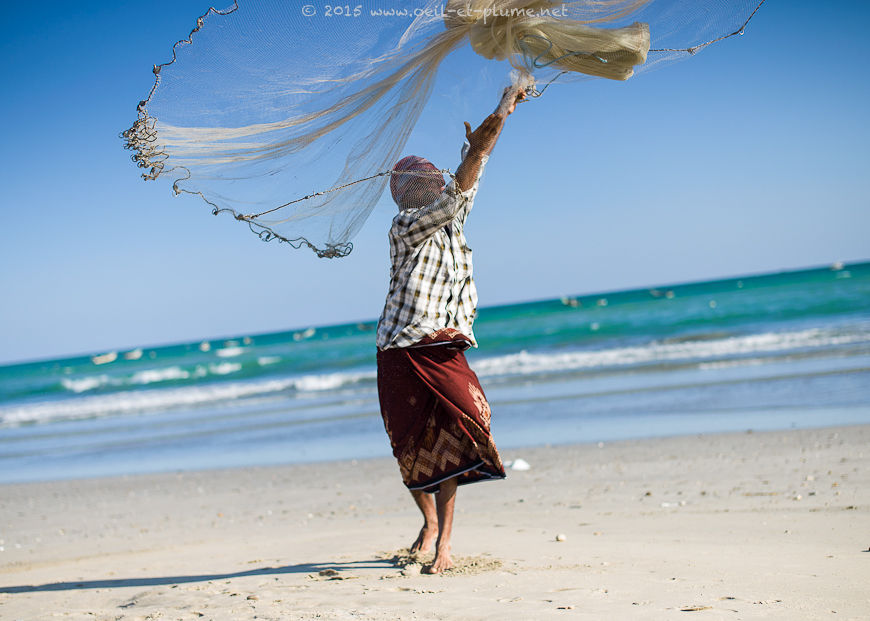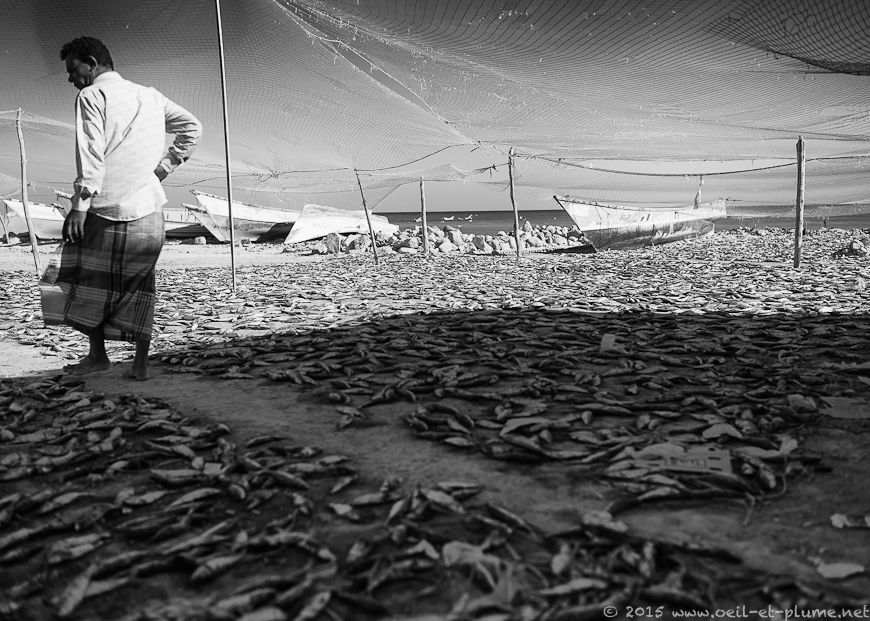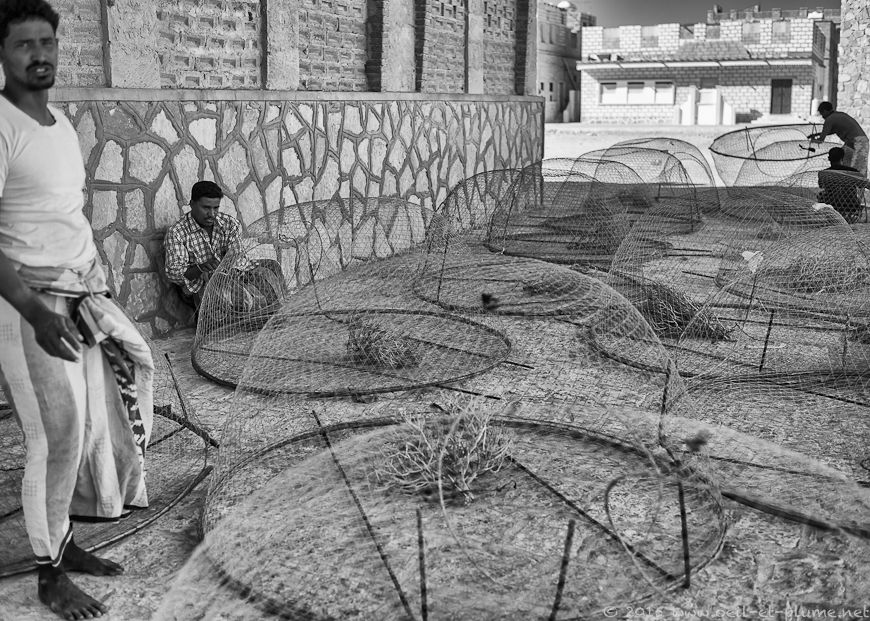 The highlight of my visit to Ash Shihr remains logically the seaport. What an awesome location! Hundreds of colourful fishing boats are anchored in the harbour, resting before their night outings. Meanwhile, they are kind enough to serve as playground for local children.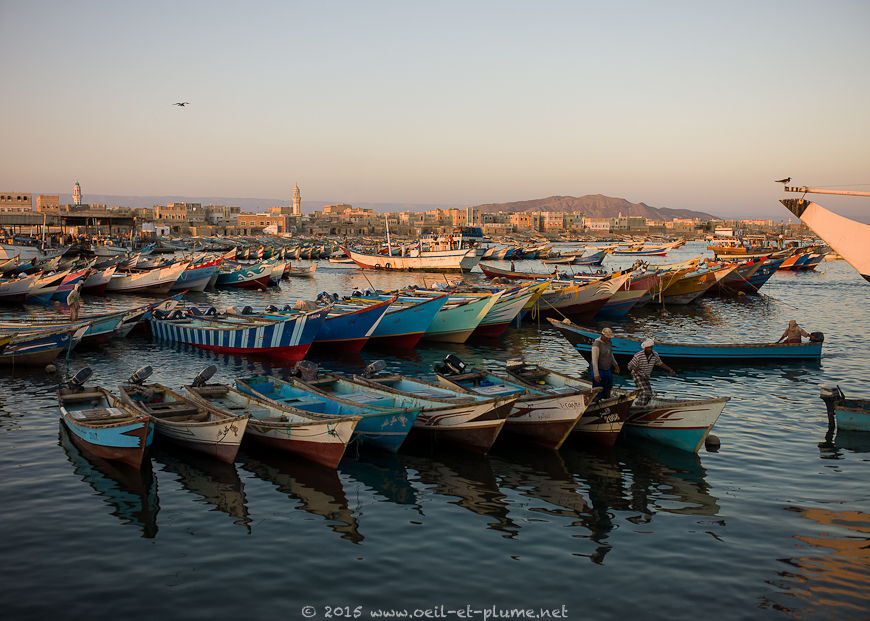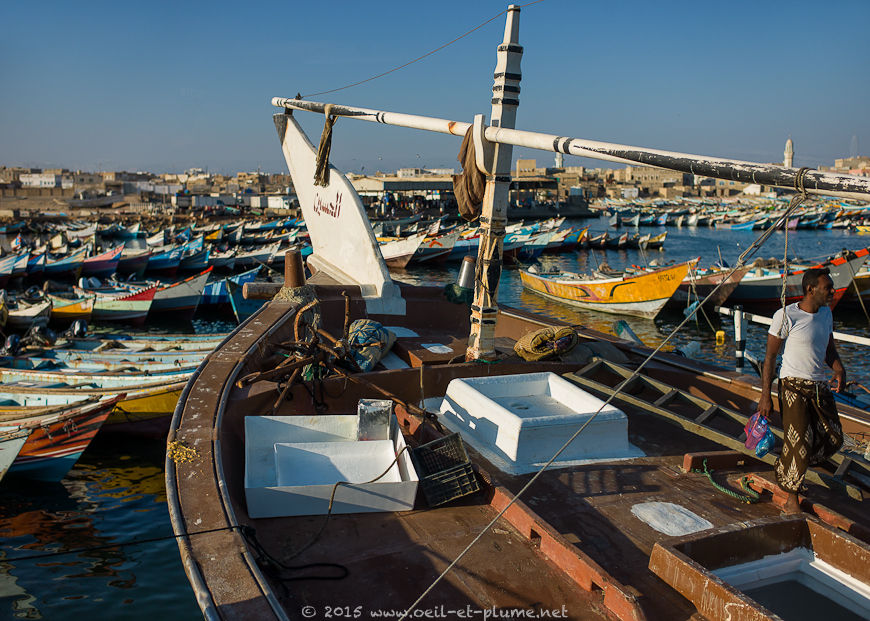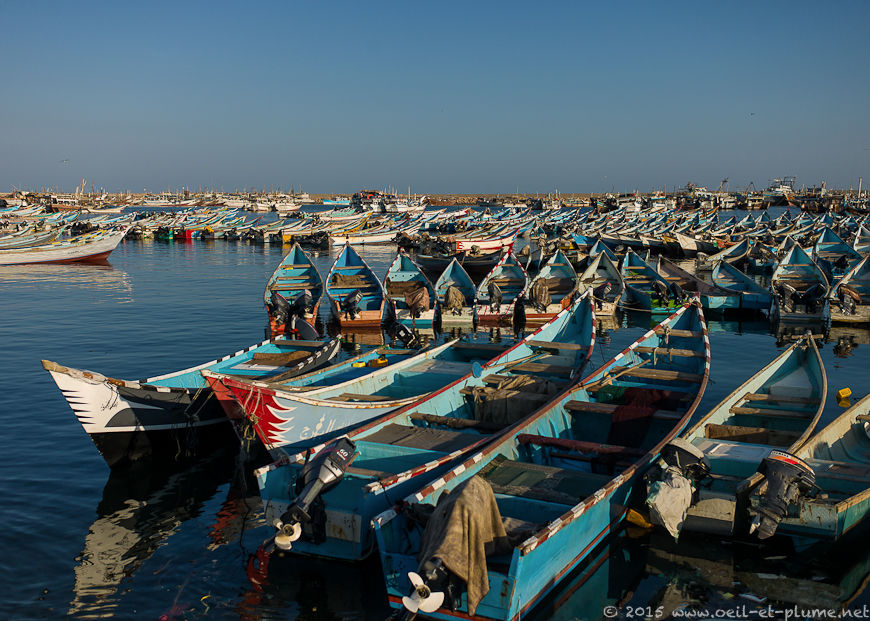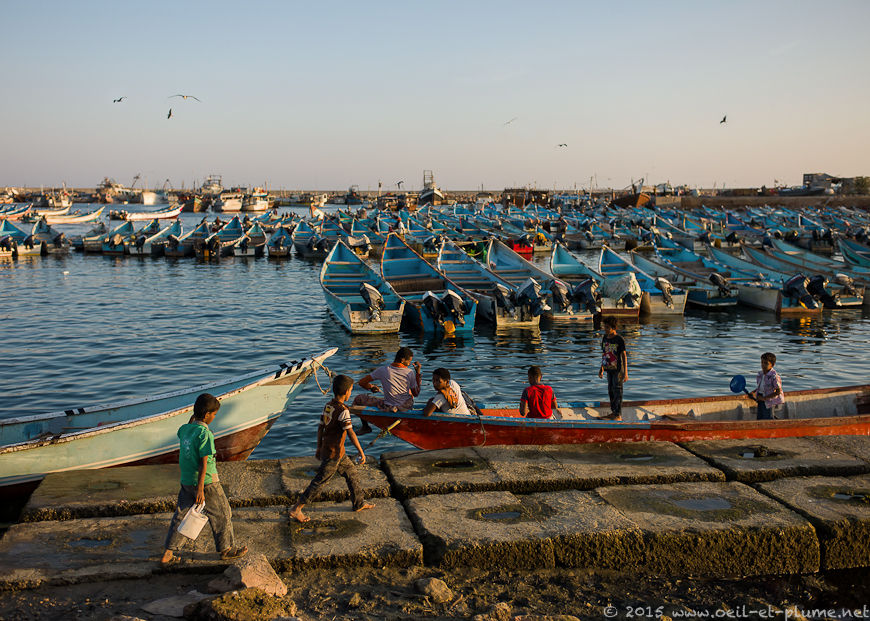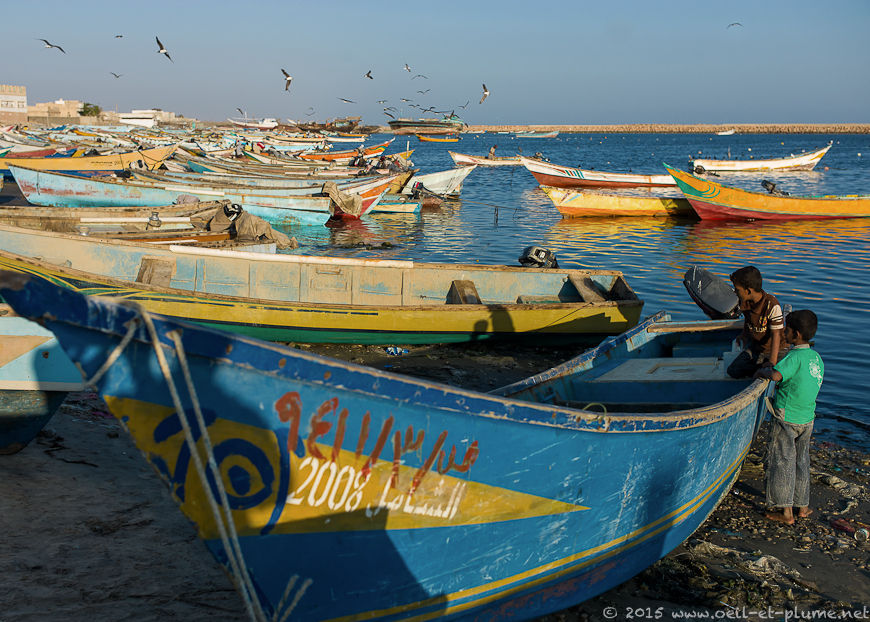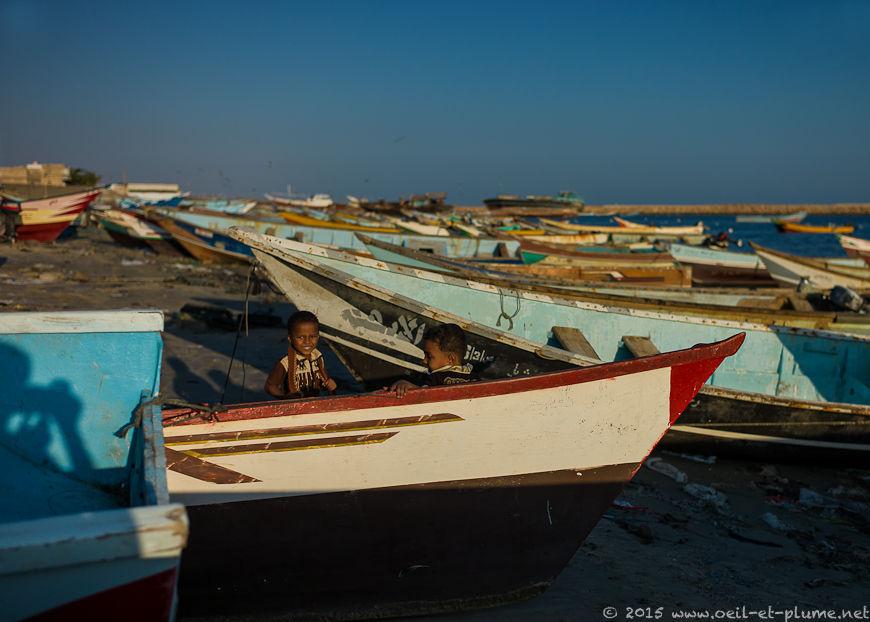 I visit the local fish market under a beautifully soft light. Some fishermen relax before their next sea outings. Others are still busy shipping and selling their catches of the day. Tunas are many on that day, leaving bloody marks on the wet floor.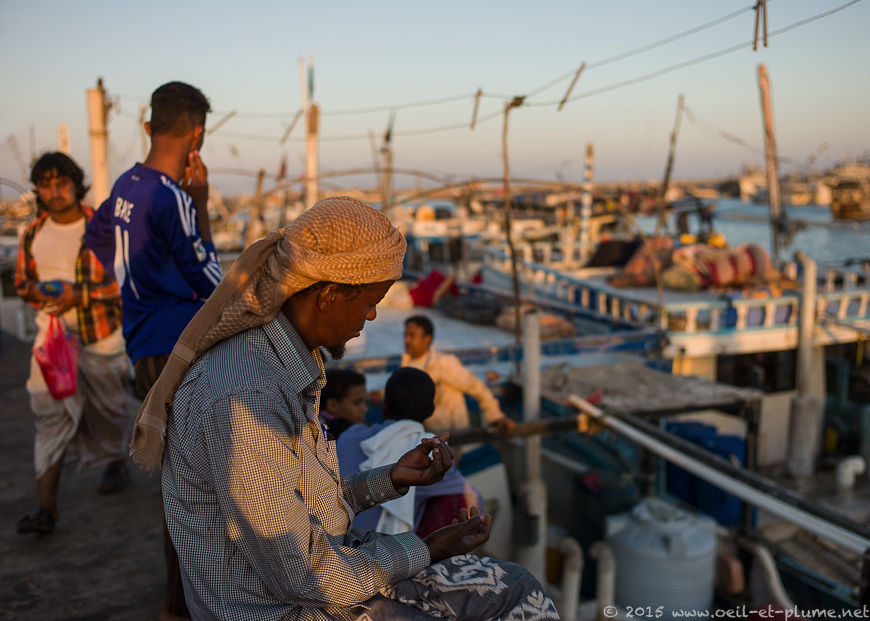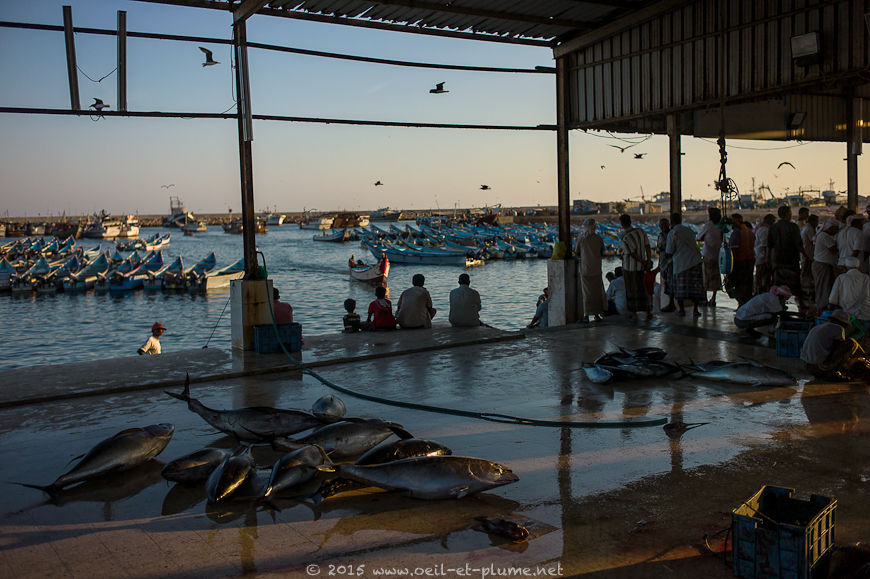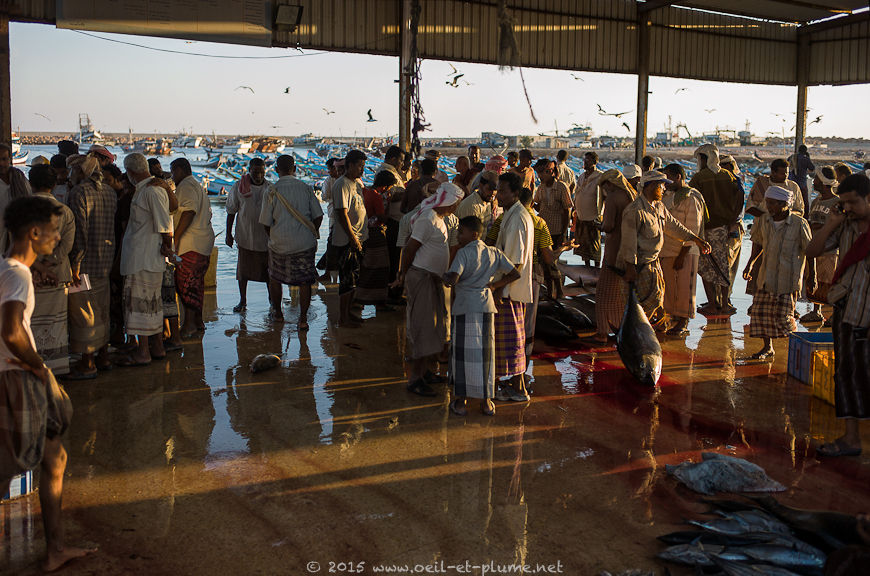 So is Coastal Hadramout – southern gate of Yemen. At times harsh and implacable, but inescapably beautiful and attractive.
Cheers,