Cuba – Santiago's Carnival
Published: 06/09/2015 | Documented: July 2015
Categories: America, Carribean, Cuba
I finally made my way to Santiago, that I missed visiting in my previous stays in Cuba. Historical craddle of the archipelago, Santiago is definitely worth of an in-depth stay. Moreover, my visit coincides with the 2015 carnival in Santiago.
Santiago is located in the mountainous eastern part of the archipelago (Oriente) in a beautiful bay connected to the Caribbean Sea. Founded in the early 16th century by the Spanish conquistador Diego Velásquez de Cuéllar, it serves as the Cuban capital and an economic hub of the Spanish colonies in the Caribbean throughout the 16th century. Havana takes over both roles in the early 17th century. Since then, Santiago constitutes the second largest city of the archipelago.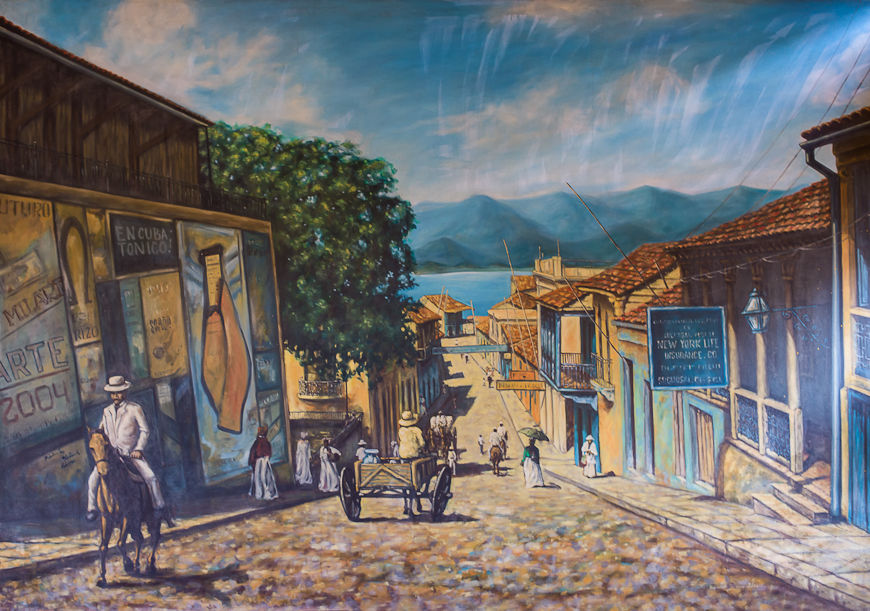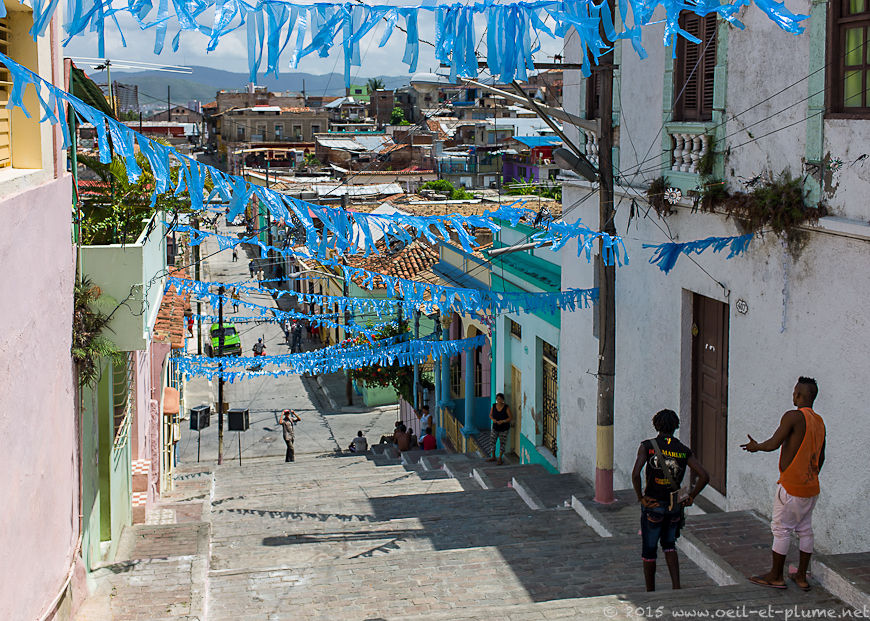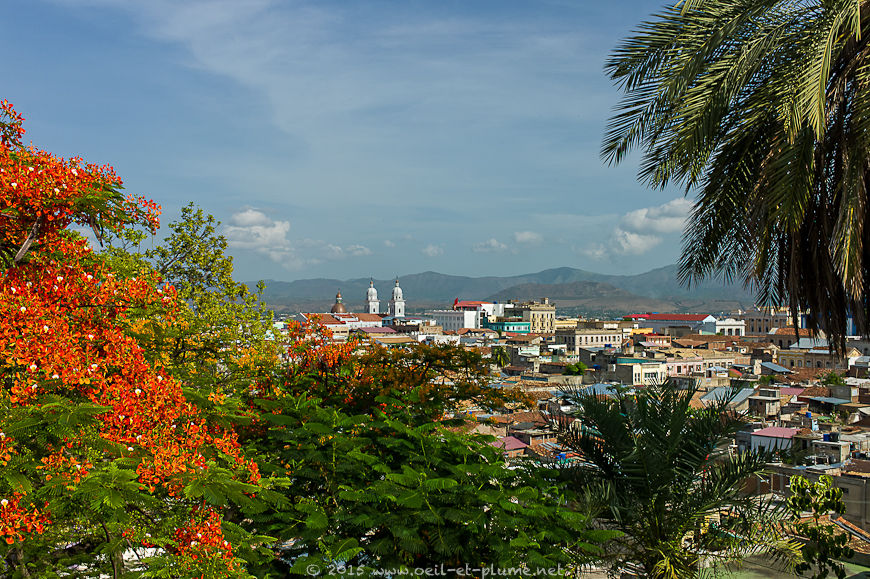 Cultural and political cradle
Far less economically developed than Havana, Santiago nurtures a laid-back atmosphere and a marked Afro-Carribean flavour mixed with Spanish character. Owing to its geographical location and historical role, Santiago's strong Caribbean identity is more closely connected to Haiti, Jamaica and further with Africa than Havana.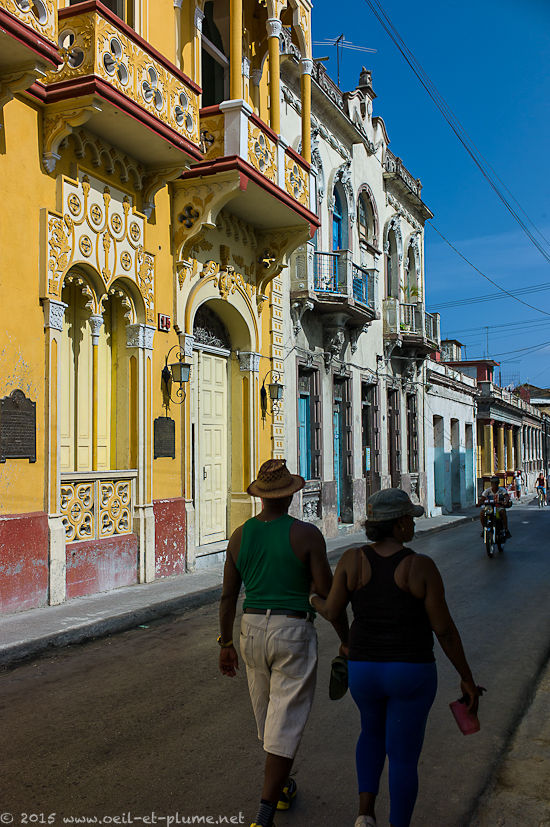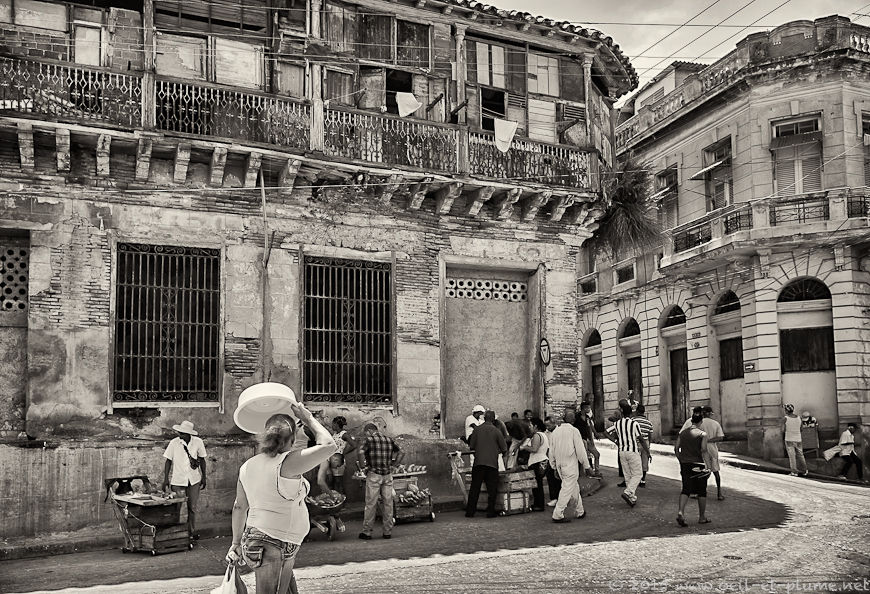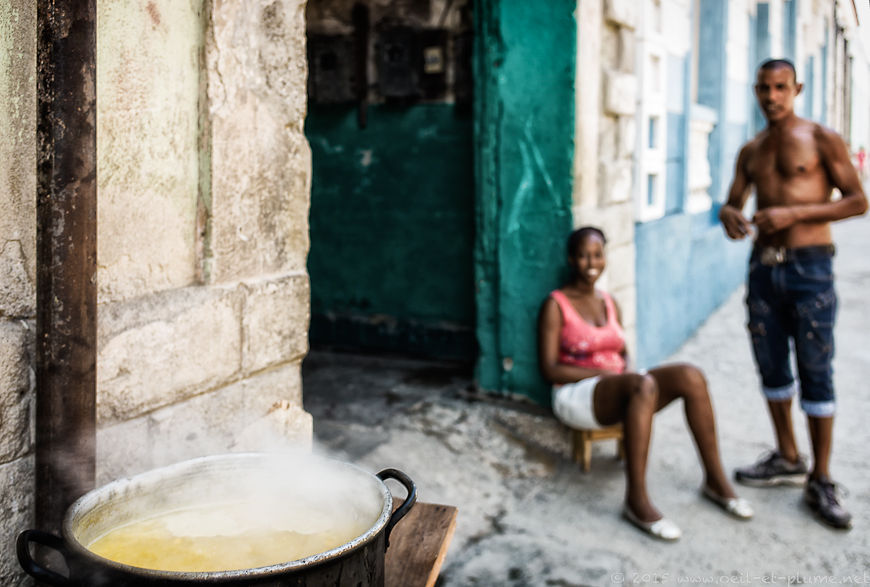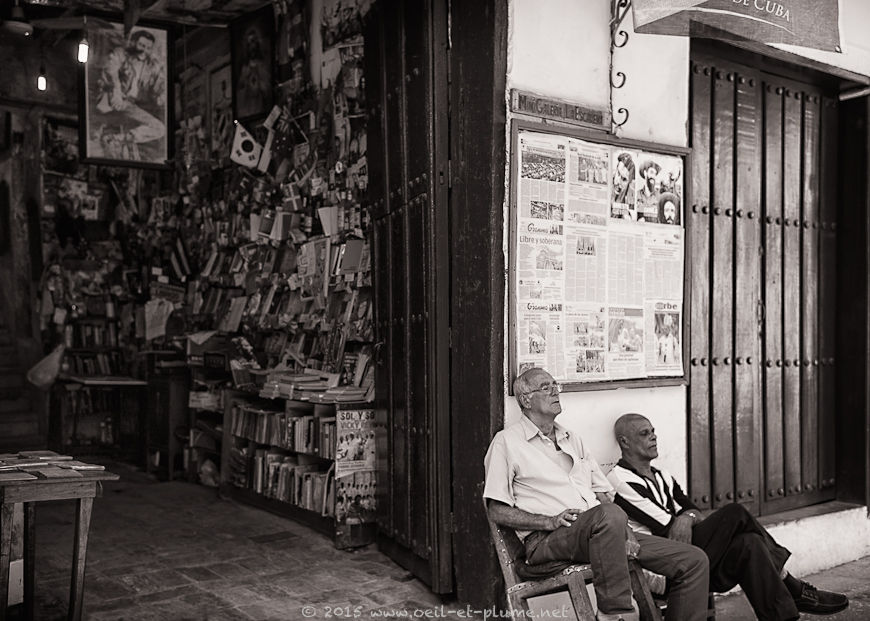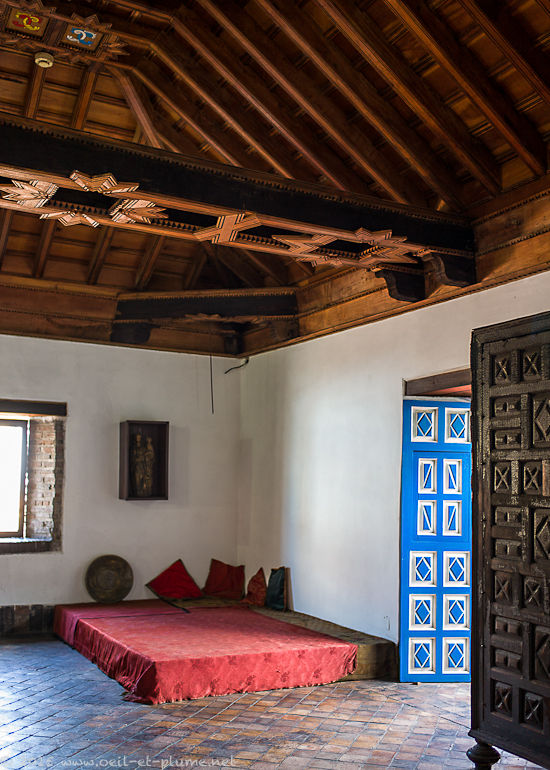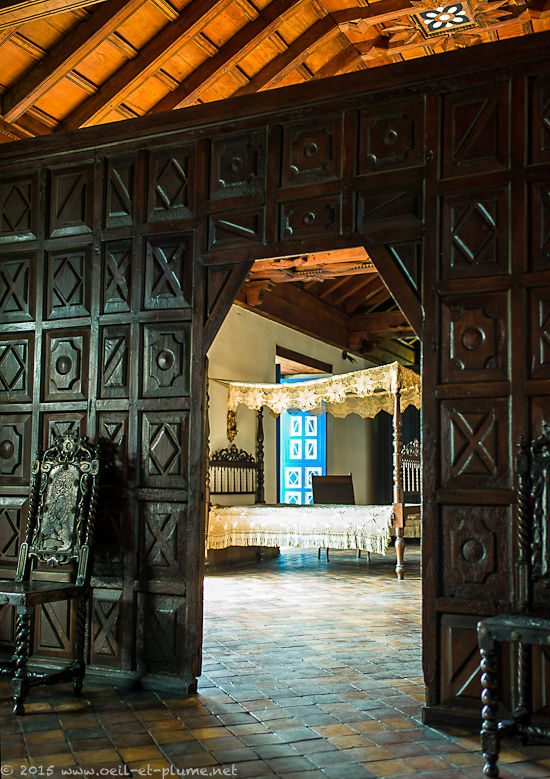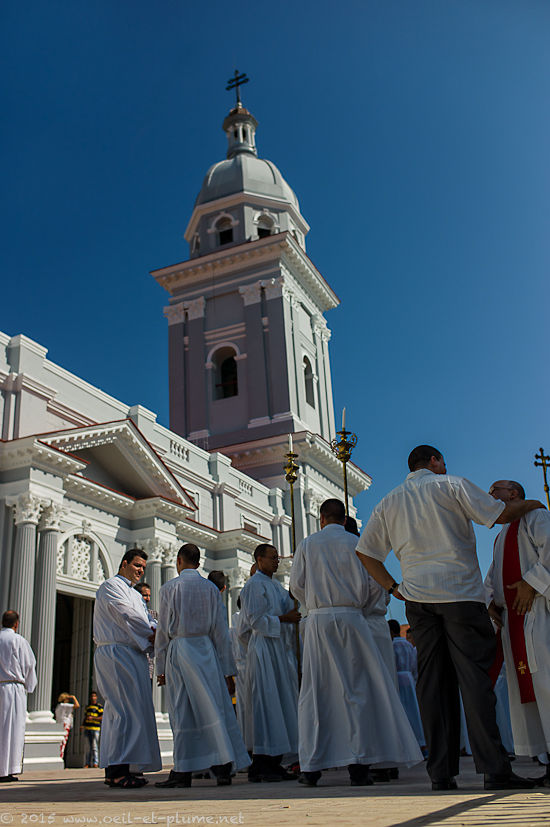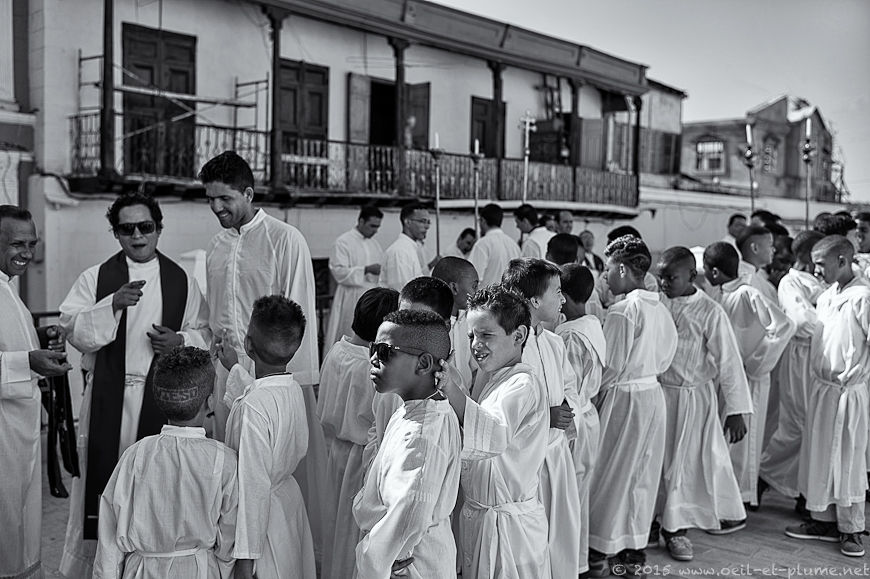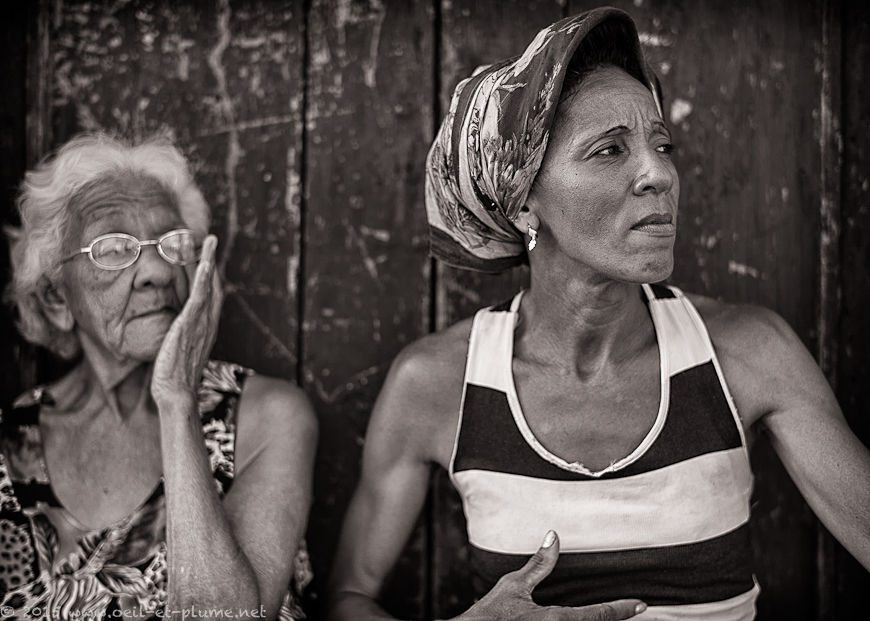 Santiago acknowledges a significant French cultural and economic imprint as well. Following a bloody war against Napoleon, Haitian rebels declare Haiti's independence in 1804, which prompts scores of French settlers to migrate to Cuba. In Santiago, French settlers concentrate in an area that they name Tivolí. French colons import and develop coffee farming in Cuba – previously practically unknown in the archipelago. As previously in Haiti, their flourishing coffee business in Cuba relies on African forced labour.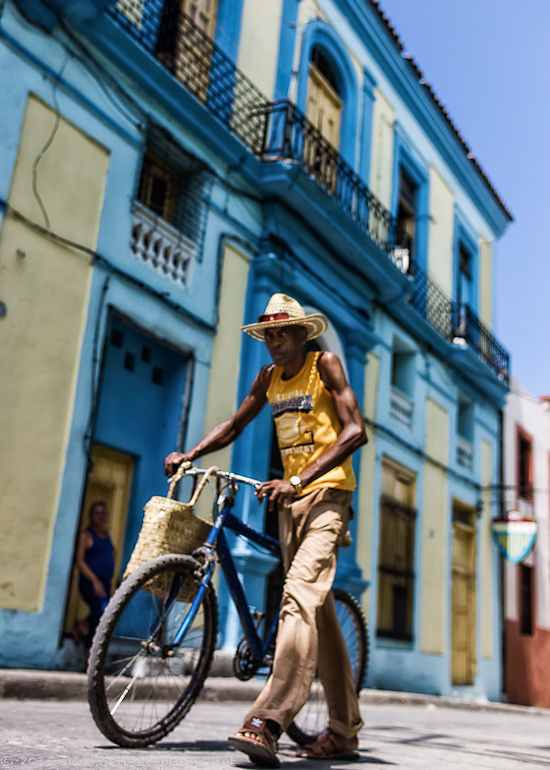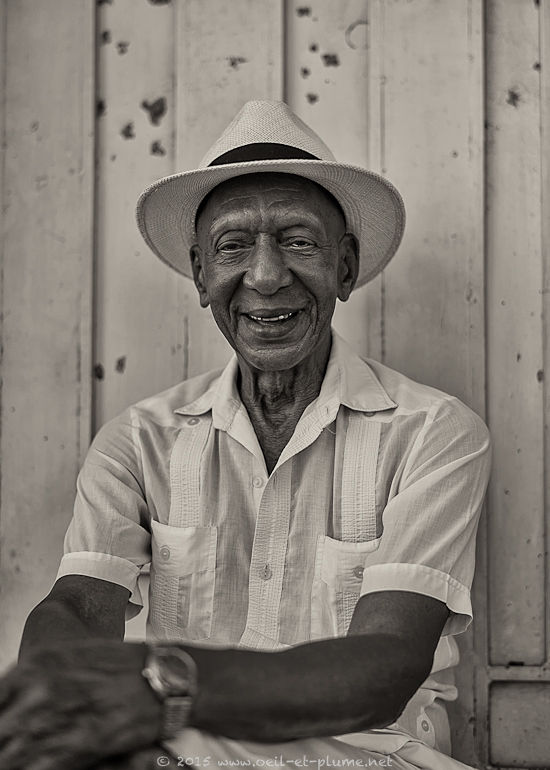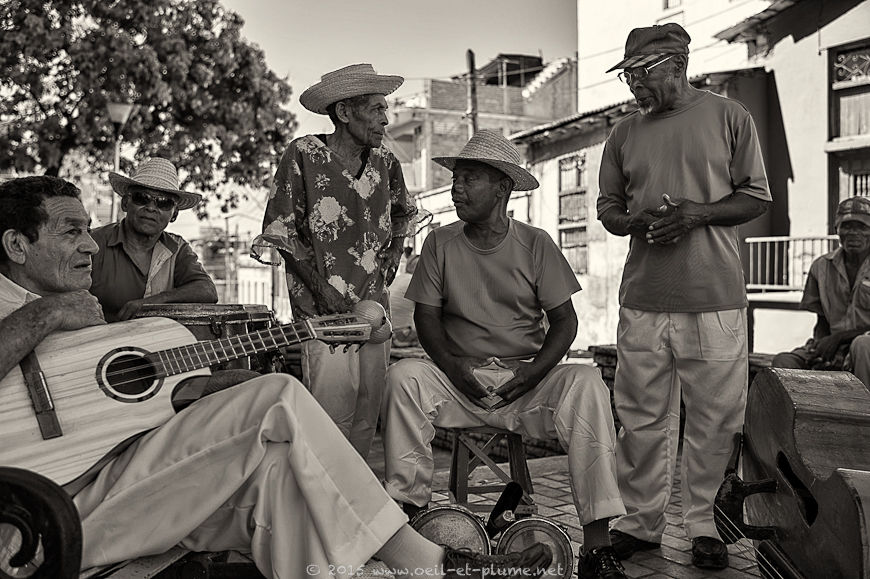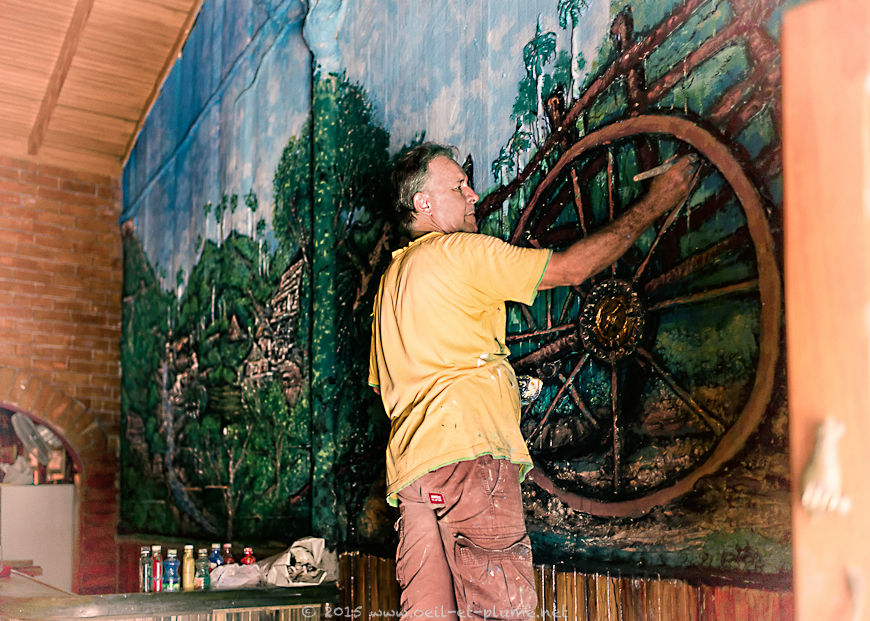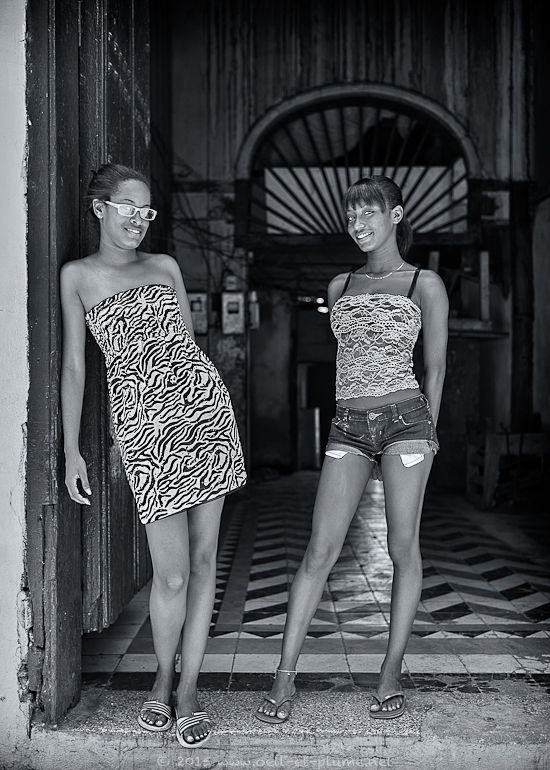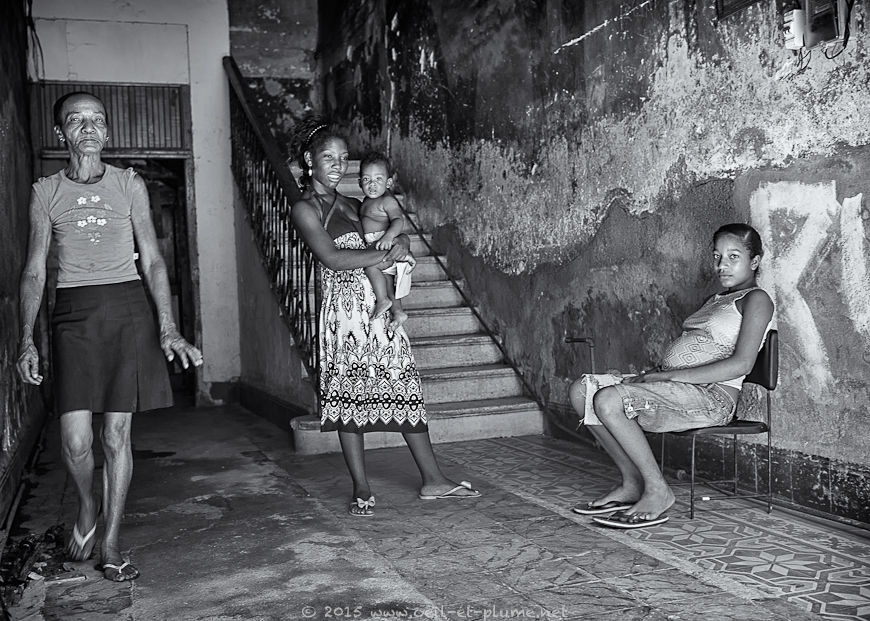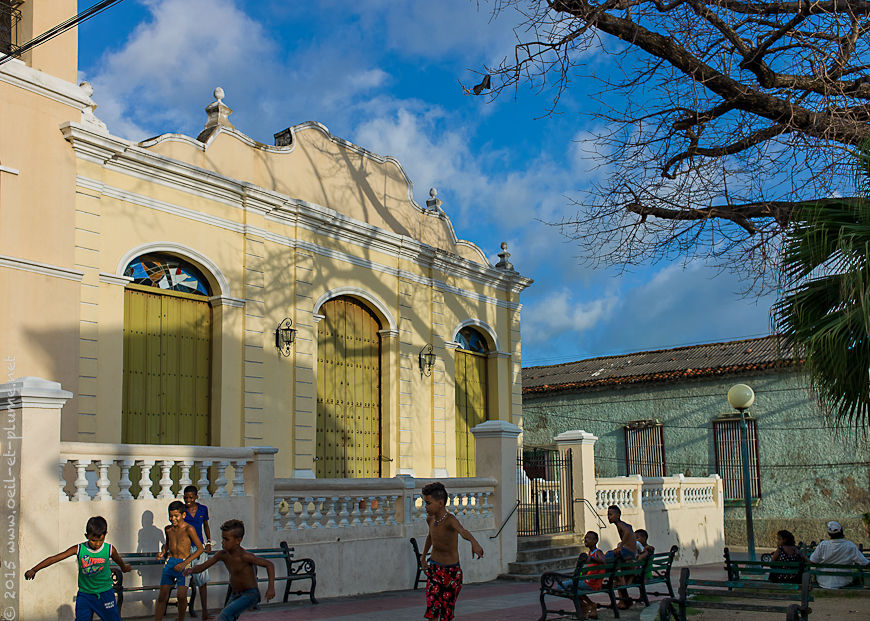 Santiago de Cuba is the hometown of poet José María Heredia and hosts the poet and writer José Marti for the eternity. Furthermore, Santiago is famous for its traditional dances – most notably son, from which salsa has been derived, and guaganco, accompanied by percussion only. Iconic musicians of the Buena Vista Social Club (i.e. Compay Segundo, Ibrahim Ferrer and Eliades Ochoa) were born in town or its surroundings.
Afar from Havana, Santiago cultivates a strong historical inclination for rebellion. Birthplace of the Cuban independence iconic figures Antonio Maceo and Frank País, Santiago is also the locus of the famous 1953 attack on the Moncada military barracks by rebels led by Fidel Castro, which paved the way to the end of the Batista regime in 1959.
Santiago is also home to the legendary Bacardi rum. The Bacardi family well synthetises Santiago's cultural, economic and political history of the 19th century. Facundo Bacardi emigrates from Catalunia to Santiago in 1830. By then, rum is unrefined and poorly considered by social elites. Facundo develops a unique filtering and storing system to create the first white rum in the world. Unique product character and clever brand marketing help Bacardi to bring his rum production to an industrial scale.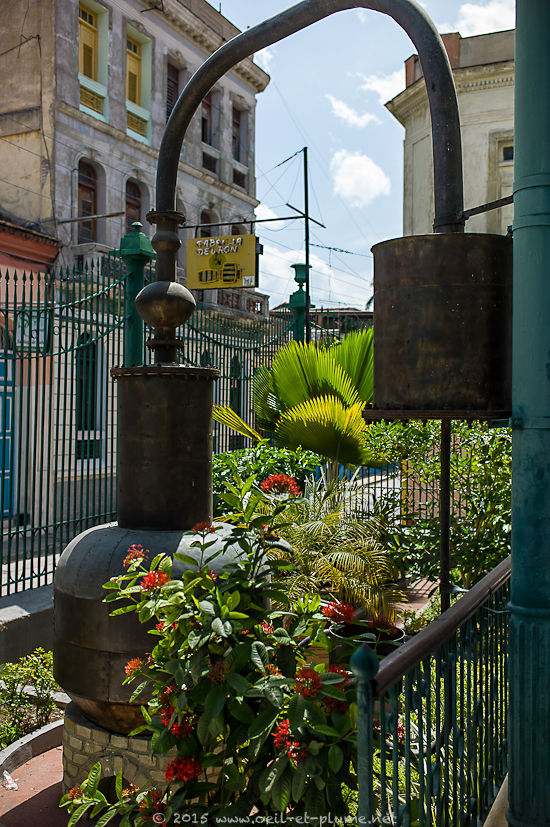 Facundo Bacardi marries the French Amalia Moreau in Santiago. Their elder son Emilio takes over in 1877 and grows considerably the Bacardi Rum Company. As his father, Emilio marries a French Cuban woman from Santiago. He is repeatedly emprisoned by the colonial authorities for financing the rebel guerilla fighting for Cuba's independence against the Spanish Empire. Following the Spanish military defeat in the late 19th century, Emilio Bacardi is appointed as mayor of Santiago by the American military authorities.
Street art
Not exactly a fan of socialist-type architecture, I prefer exploring Santiago's street art. Albeit less abundant than in Havana, street art in Santiago is particularly elaborated, colourful and gigantic. This is how inert concrete buildings and walls become fascinating living creatures.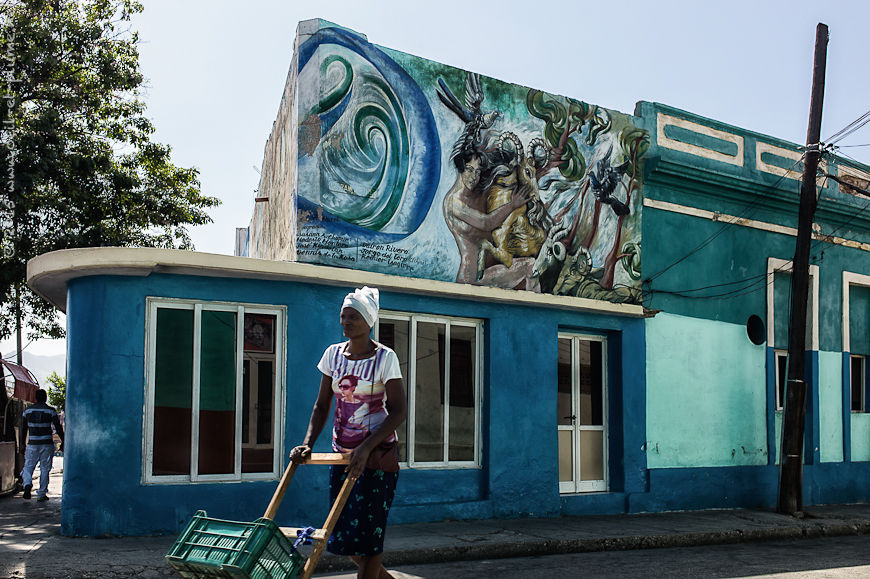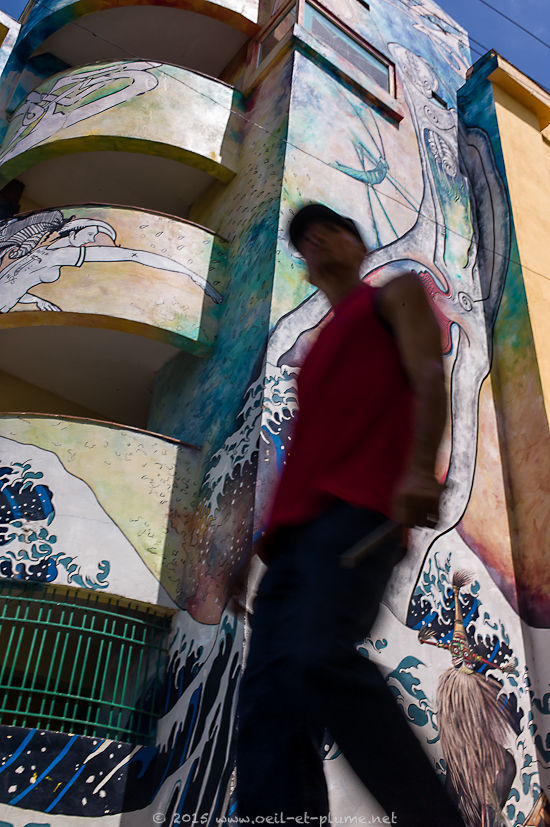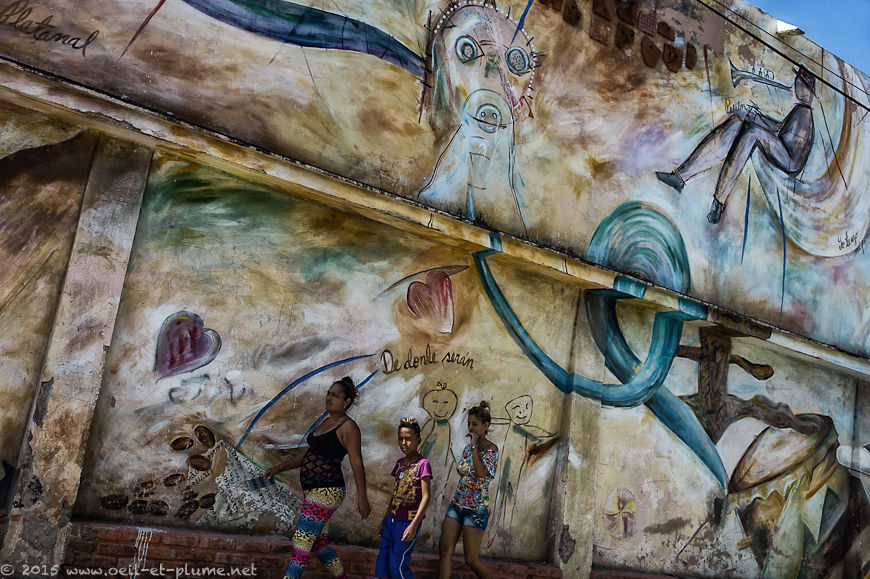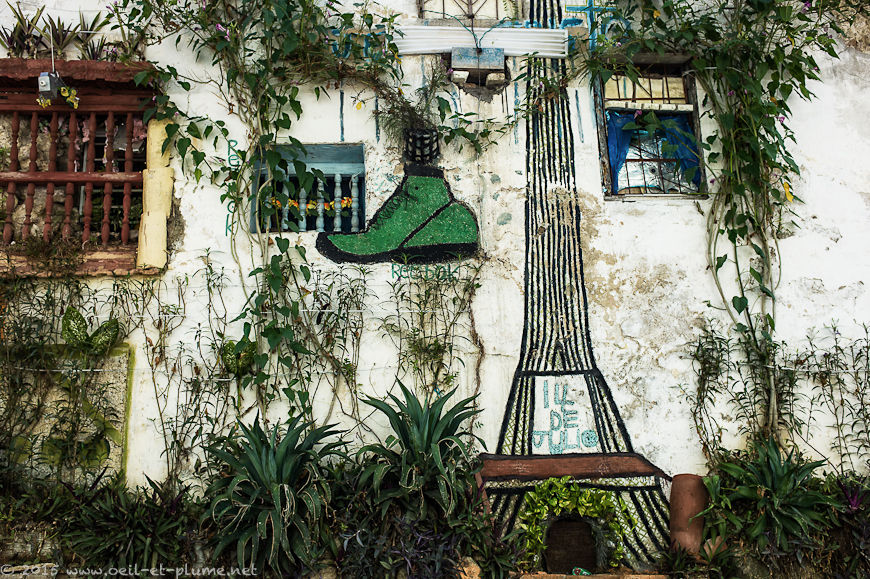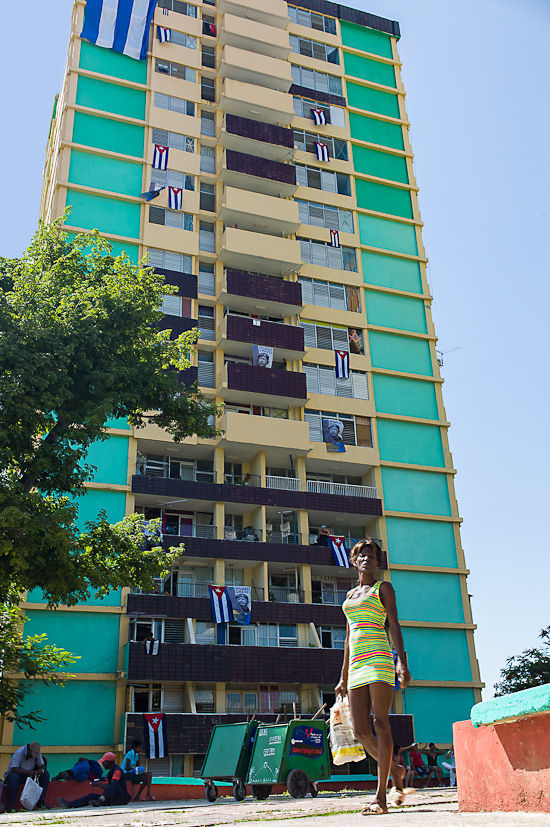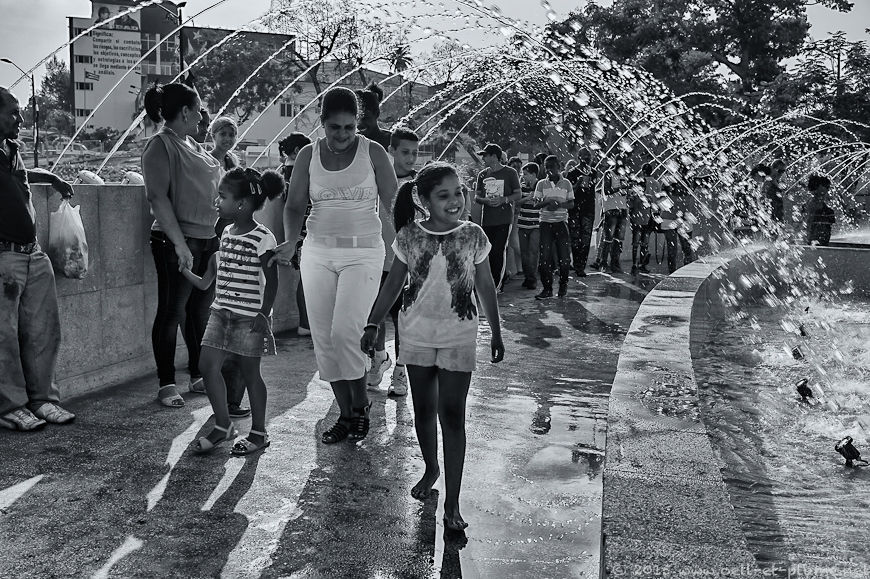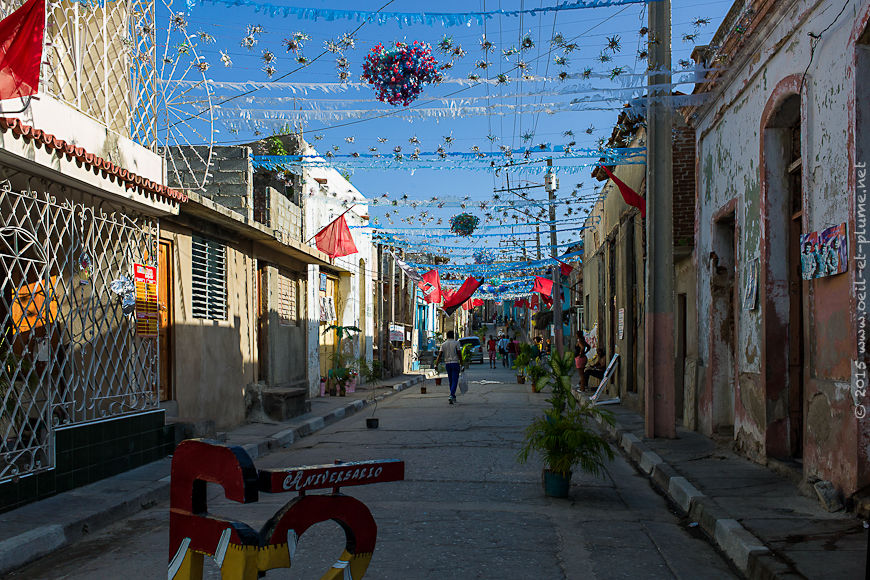 During my visit in Santiago, much ephemeral adornment flourishes across the town, in prelude to the 2015 edition of its famous carnival. People get ready for funny and crazy days.
Carnival
Santiago's carnival furthers illustrates the cultural and political cradle sketched above. In the 19th century, African slaves in Cuba rely on their music and dances not only to nurture their cultural identity but also to organise their collective resistance against the colonial power. They do so mostly discretely, as they practise their animist faith under the cover of the catholic cult of saints (santería).
Aware of the danger, Spanish colonial authorities restrict cultural expressions of their African workforce out of fear that they would also fuel their political rebellion. They lift their restrictive policy only during short periods of time while monitoring closely those events which tend to mock Spanish elites. However, the roots of Santiago's carnival grow slowly but surely. The Cuba independance unleashes the cultural potential of the carnival.
Santiago has now made of its carnival one major cultural and touristic event. Santiago's carnival is definitely the most famous in Cuba. Don't ask me why it is celebrated in July.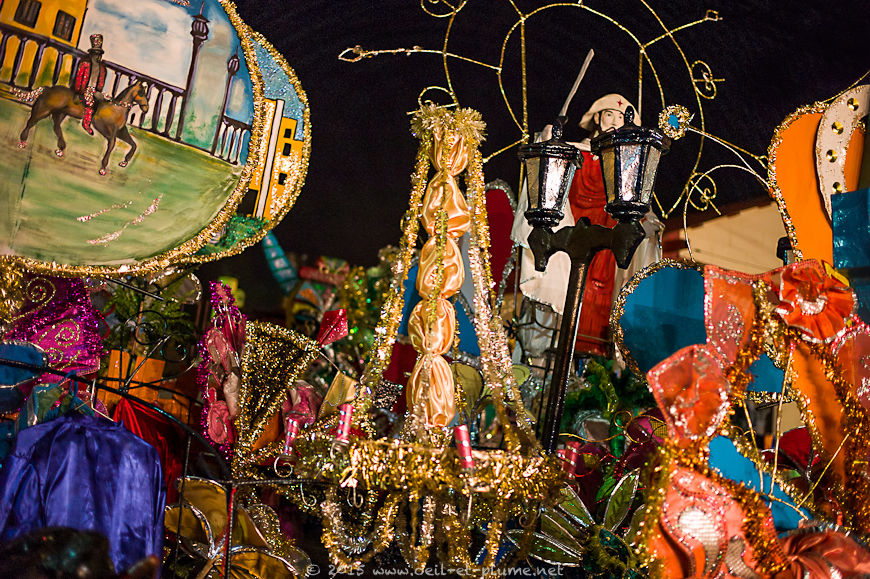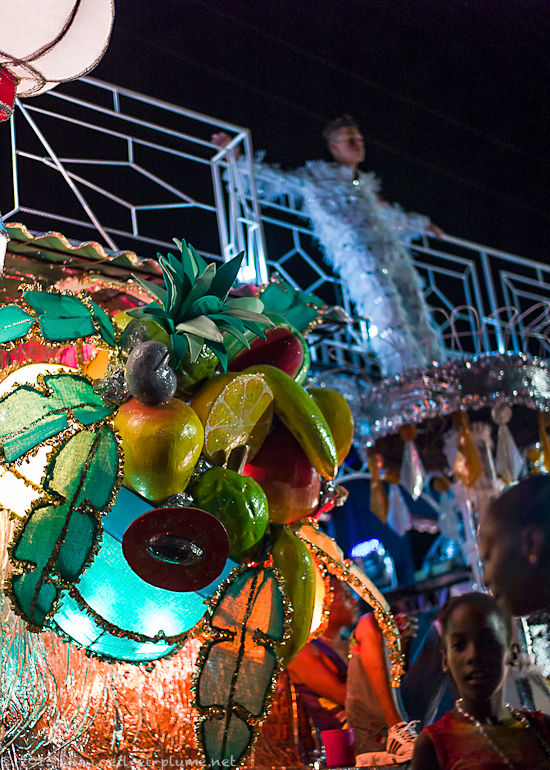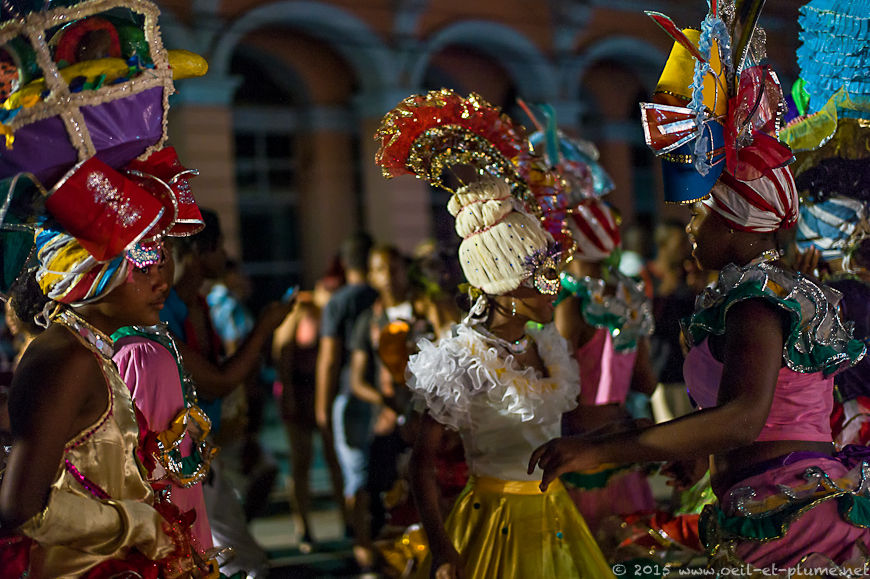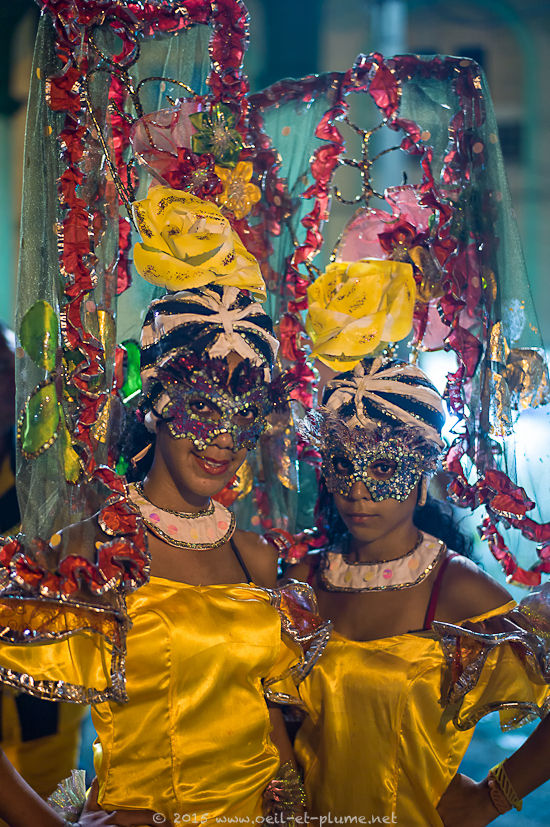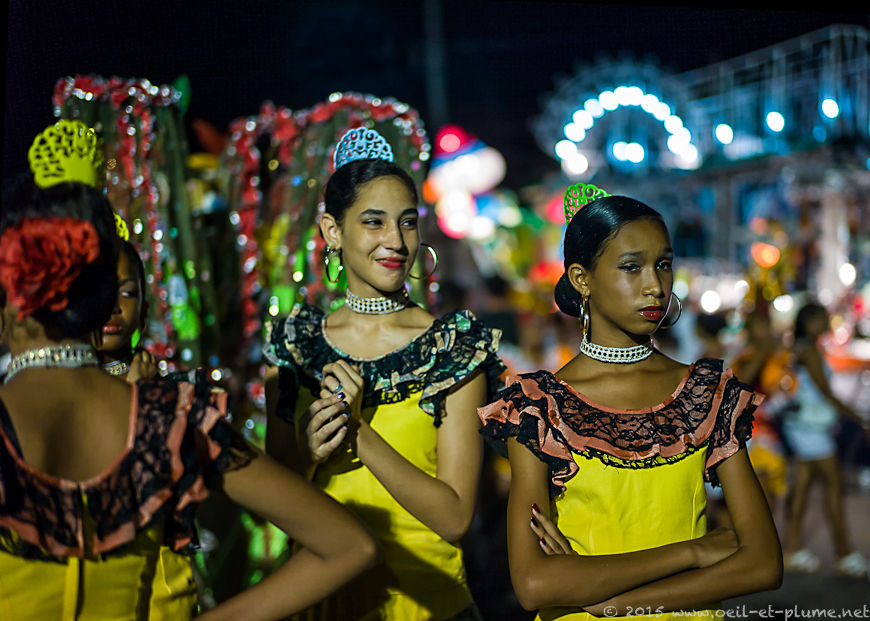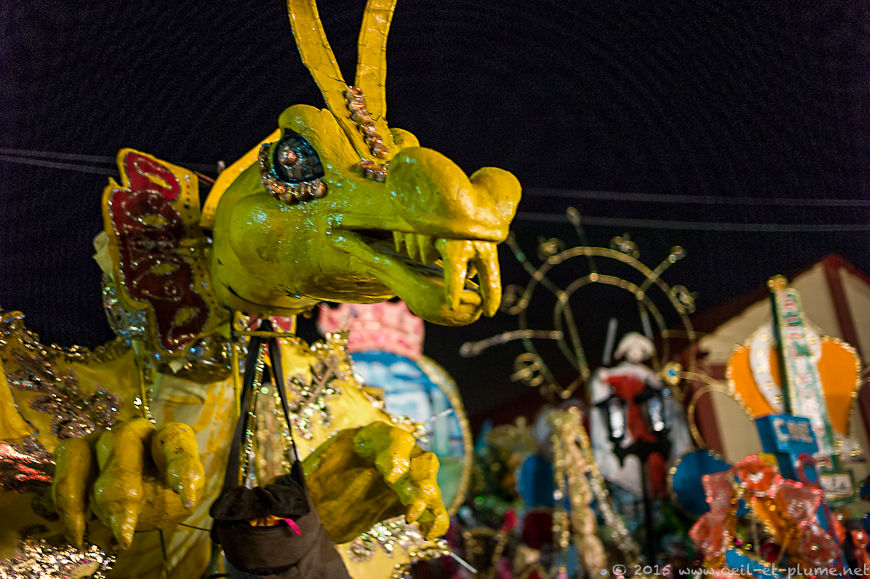 Colourful public parades are organised over several days. Groups (comparsas) representing various neighbourhoods or associations compete joyfully to be officially awarded. Their costumes and accessories are stunningly elaborated. My personal award is attributed to the following group for their awesome tenue. I trust that you will back my choice.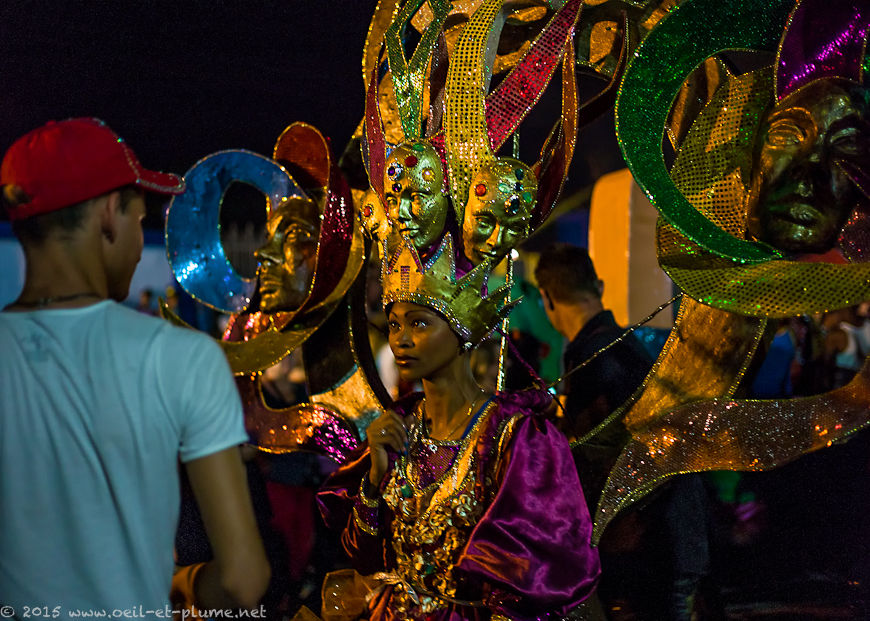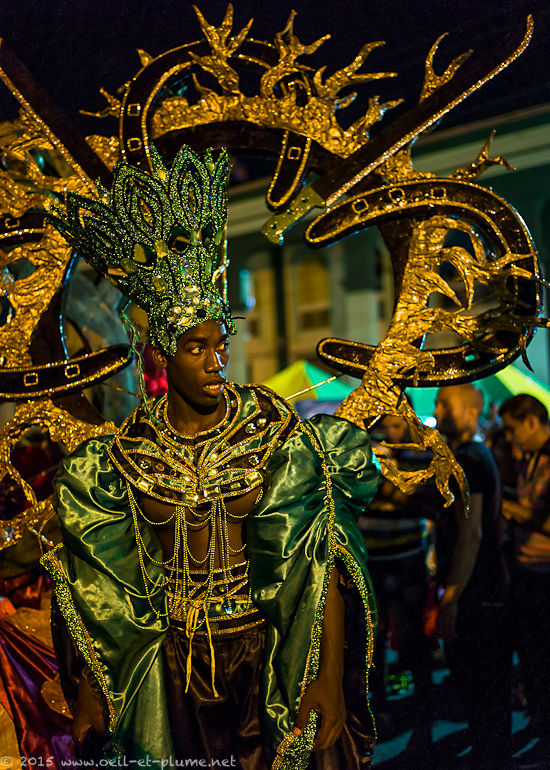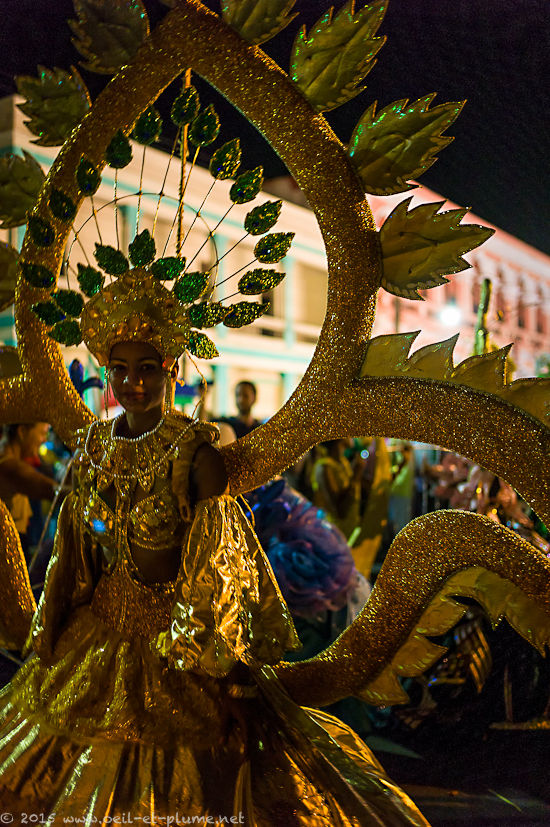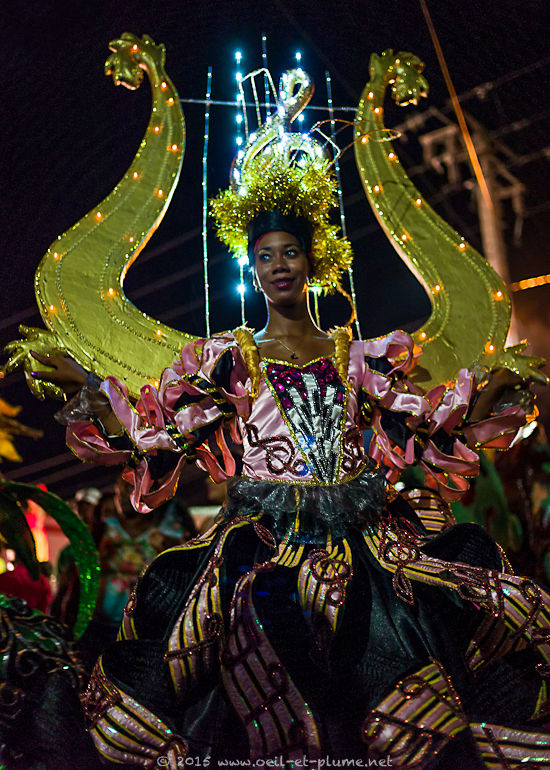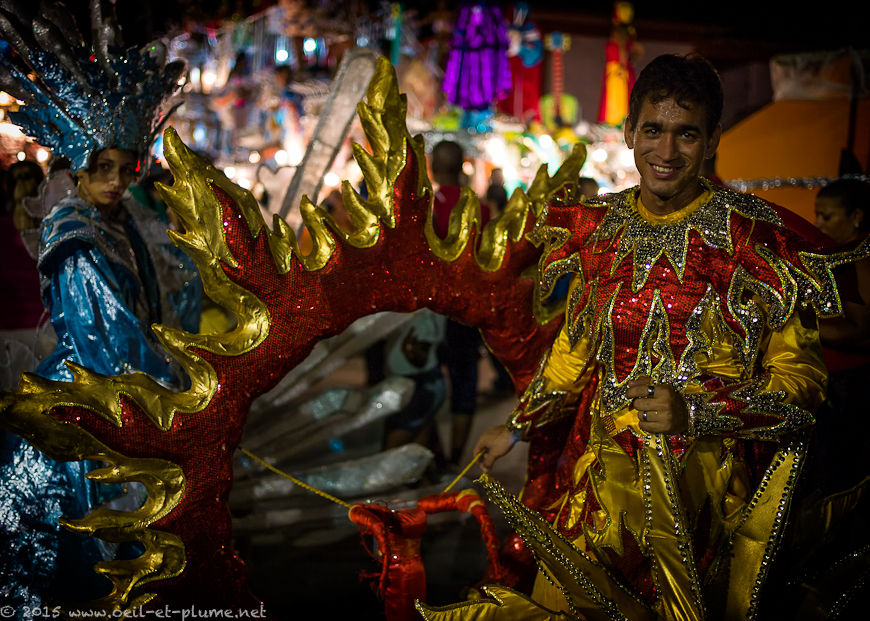 Participants parade either on foot or on sumptuous carriages (carrozas), enveloped in a large stream of lights and decibels. Traditional conga music is played on drums and traditional trumpets.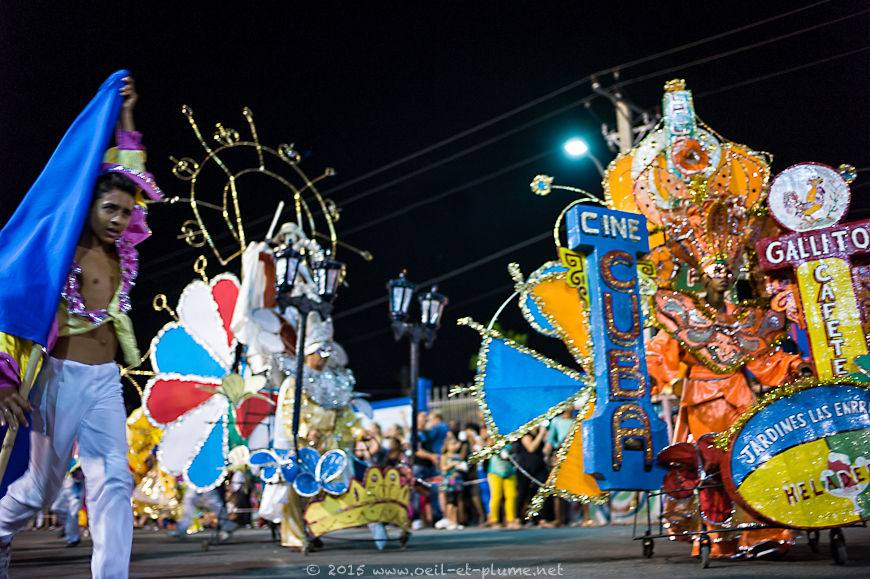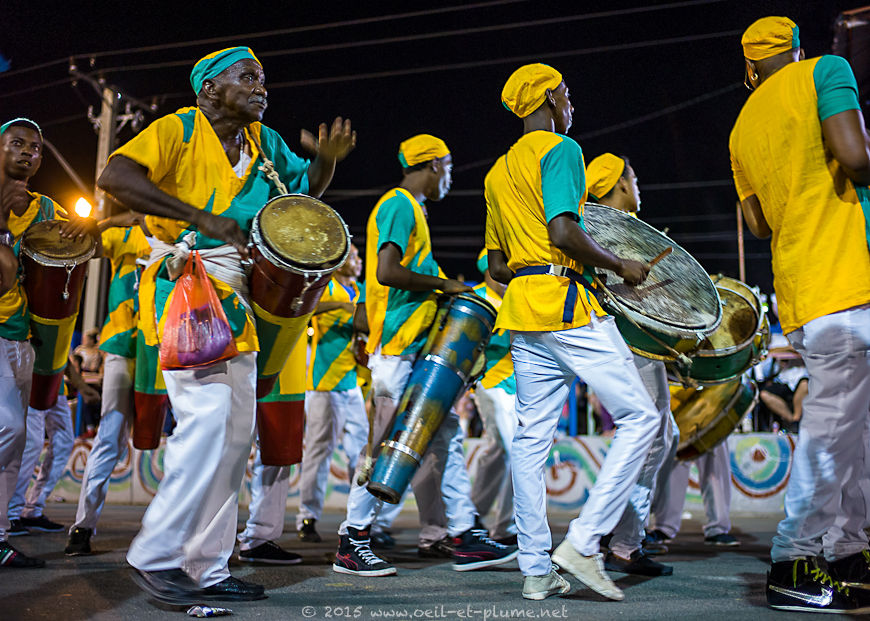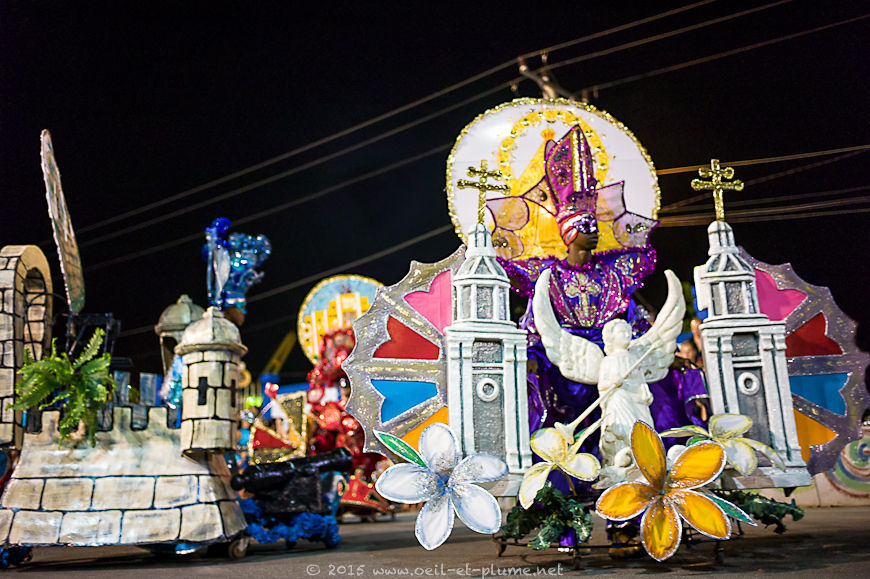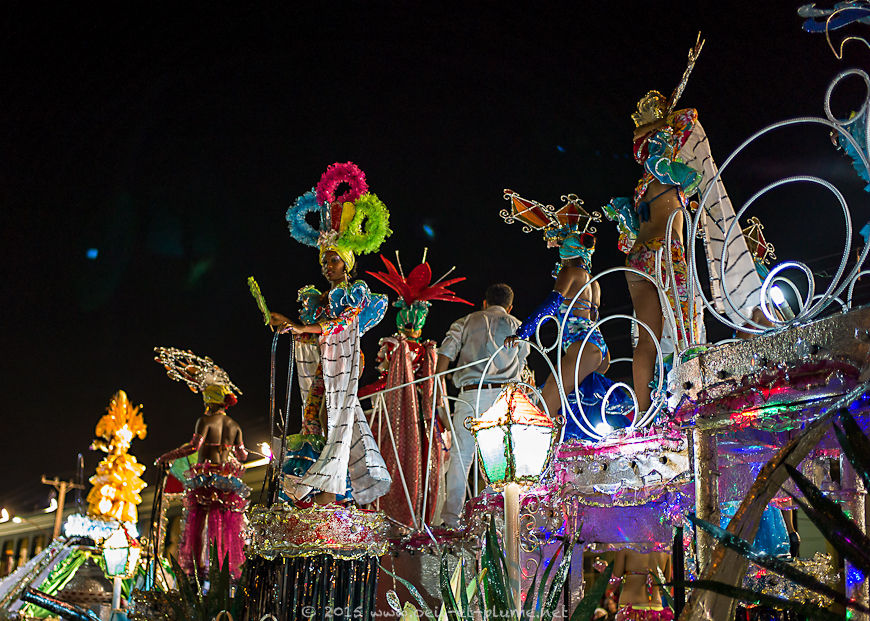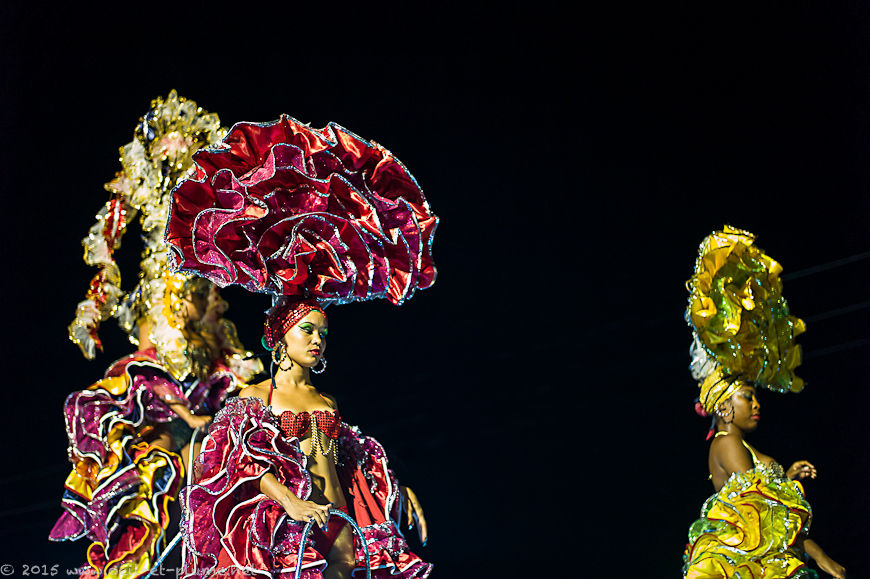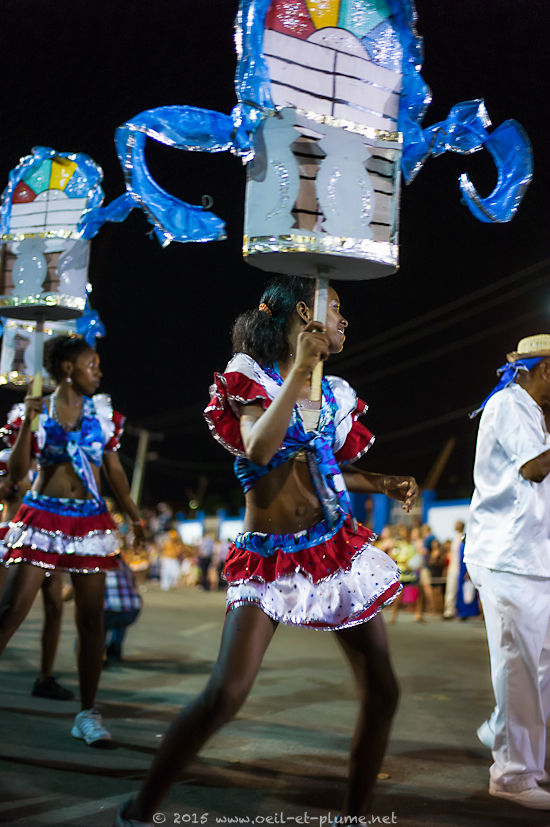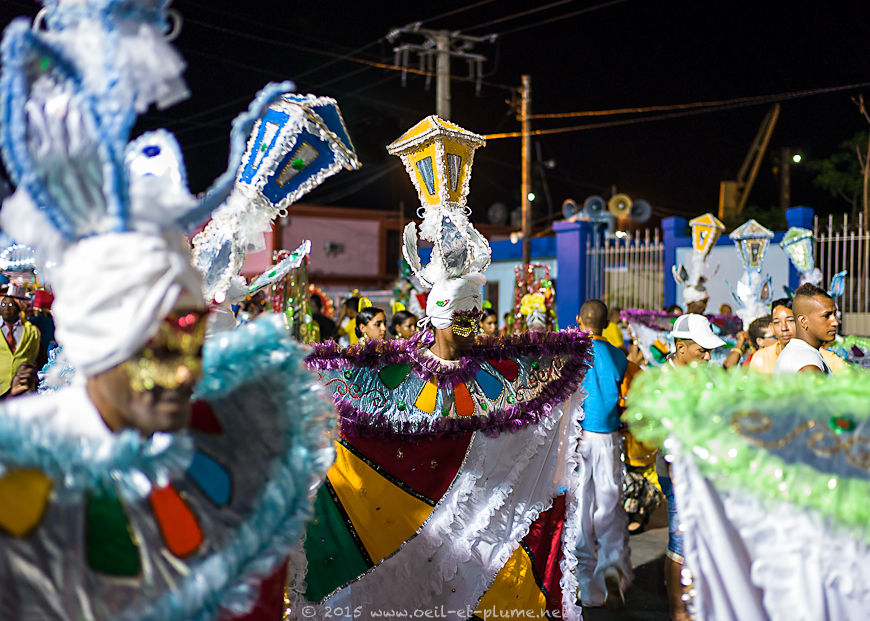 Another personal award goes to the Voluminosas – a group of solid women dancing so energetically that they attract more applause and ovations than any other group. Santiago's carnival is really open to anybody inspired by a festive mindset.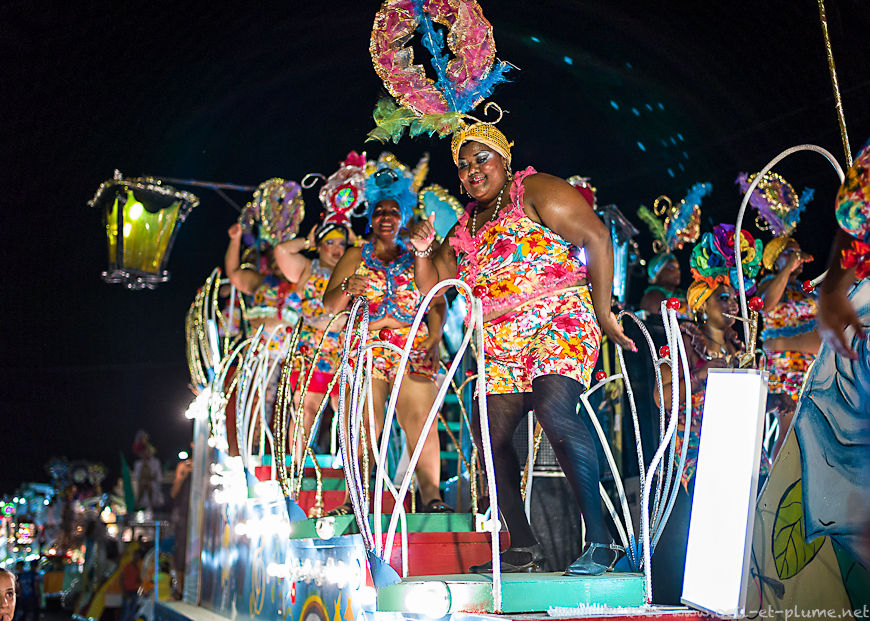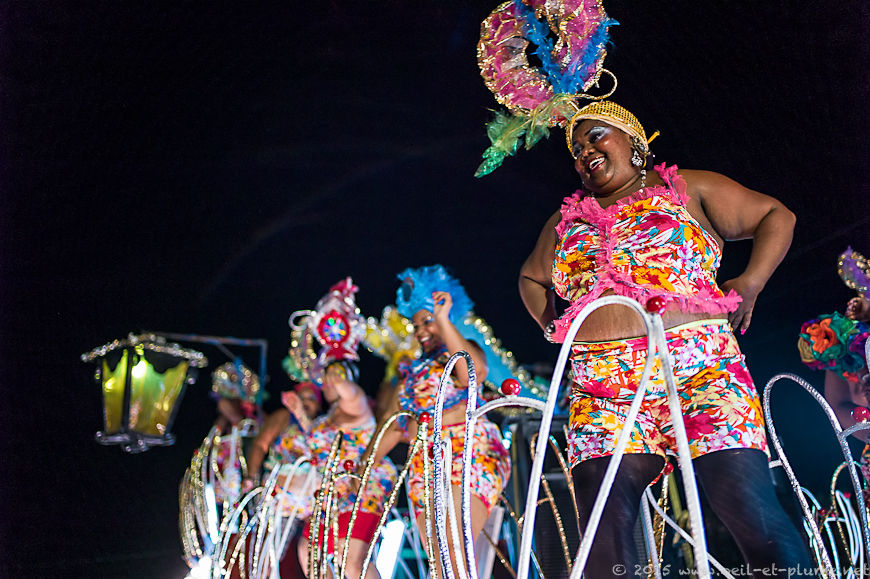 And so goes the open-air party in Santiago, night after night for five days. Not much to add but to enjoy.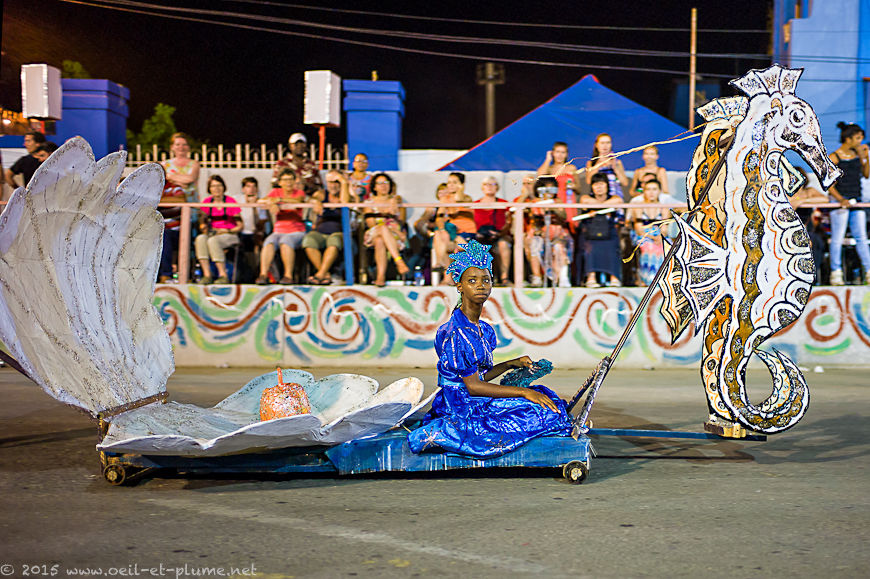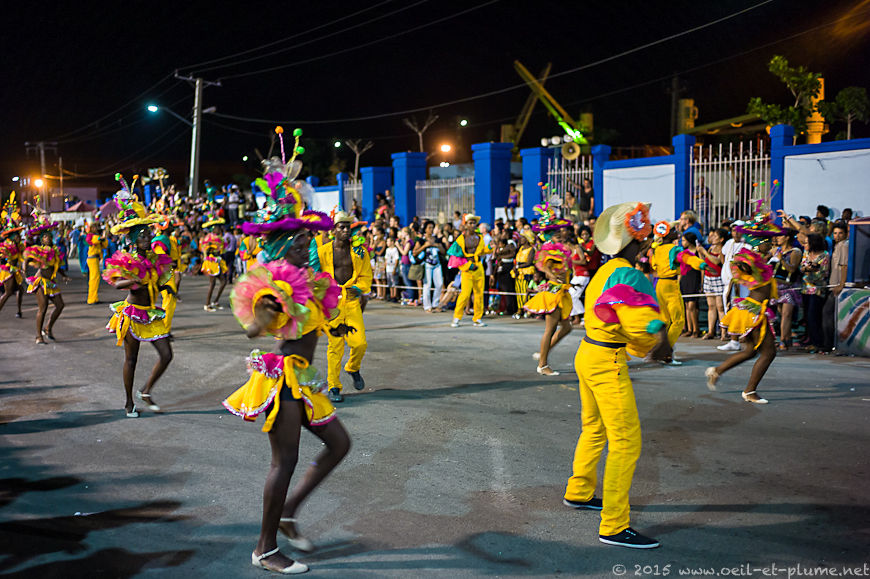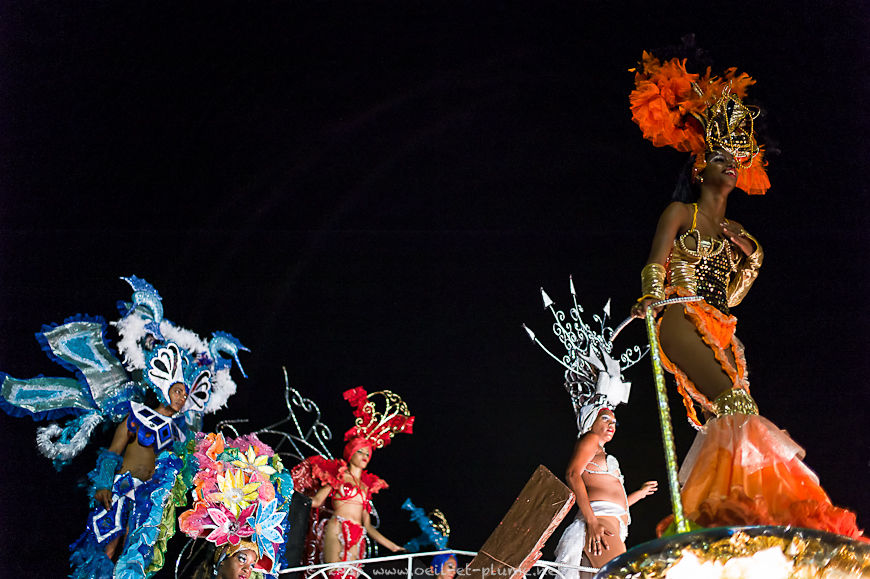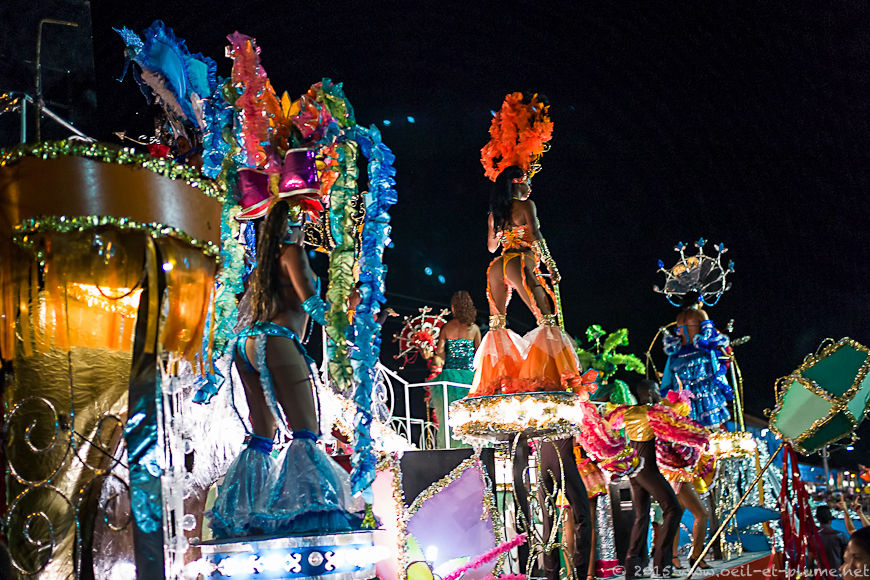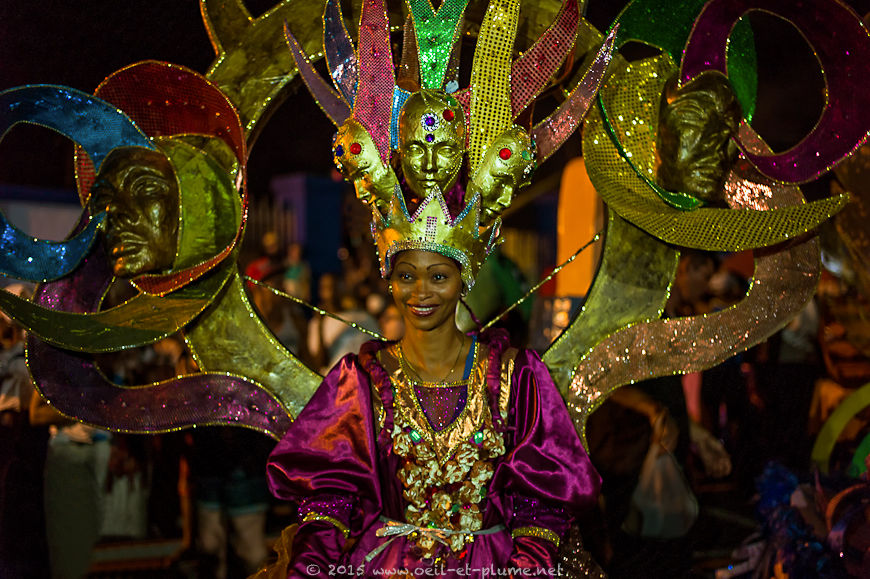 Oh yes in fact. Aside the main parade, there are countless small-size gatherings across the town where neighbours consolidate social ties. Those popular and informal venues represent in fact the backbone of carnival. Shot in a quiet moment of the party, the picture below captures the essence of Santiago's soul.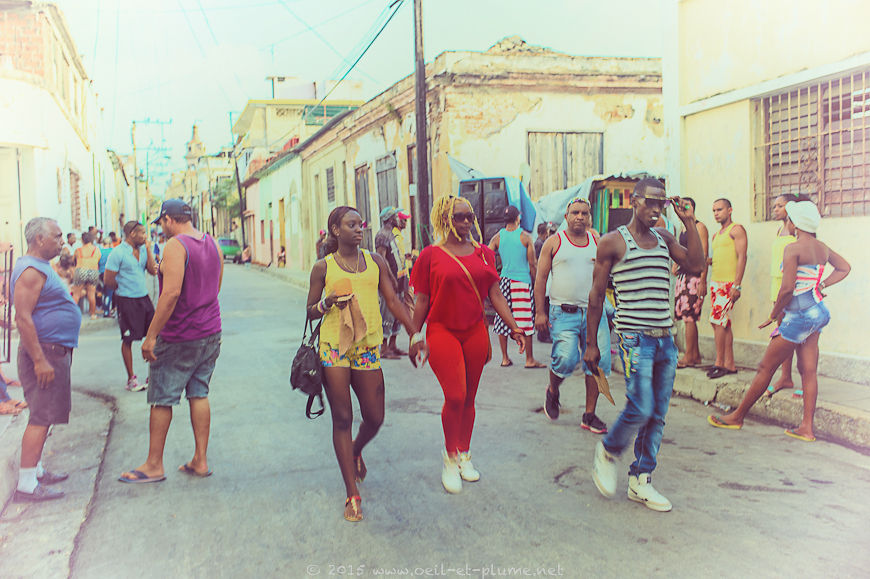 I have much liked Santiago's carnival indeed. In my view, the cultural event could further grow and mature by developing stage and street musical performances in key locations in town. Sure they were some of them, but far too few to meet the reputation of Santiago's vibrant cultural cradle. By doing so, Santiago's festival would approach the two best carnivals that I attended, namely Salvador de Bahia in Brasil and Mindelo in Cabo Verde.
Cheers,