The battle in and around Mosul town in Ninewa province is raging, attracting much international attention nowadays. There are different and more attractive insights on northern Iraq. Only 85 km away from Mosul, Qaysari Bazaar in Erbil is one of them.
Erbil Bazaar
Capital town of Iraqi Kurdistan Region, Erbil mushroomed in the last decades thanks to oil extraction and regional trade. Still, the town hosts older neighborhood and infrastructures. Qaysari Bazaar located in the historical centre of the city, at the bottom of a venerable Citadel.
Made of brick walls and metal roof, the covered traditional market is typical of Iraqi Kurdistan. Don't expect a century-old piece of architecture though, as most the infrastructure was renovated in the last decade.
Although it spreads over a whole neighbourhood, Qaysari market struggles to maintain its attractiveness against modern shopping malls. It remains fascinating to roam around maze of narrow lanes and dead-end alleys.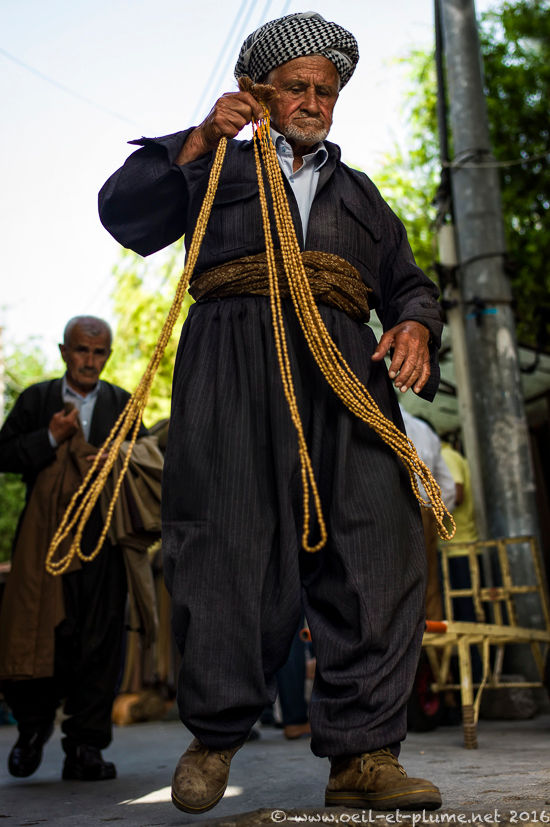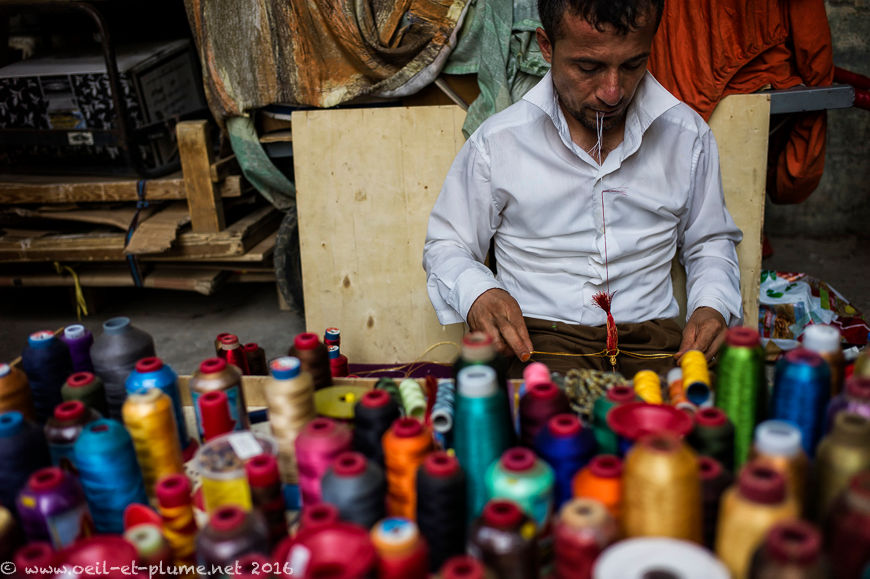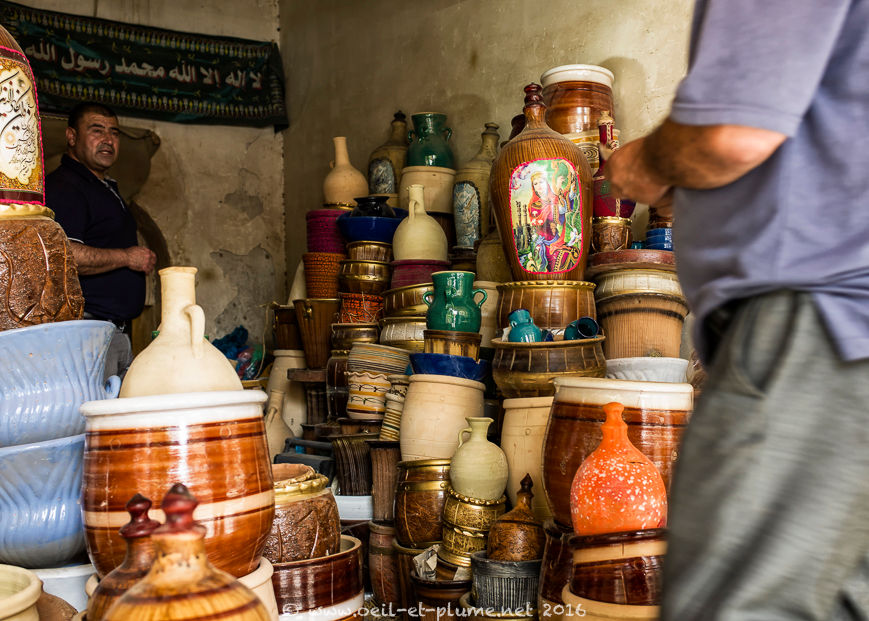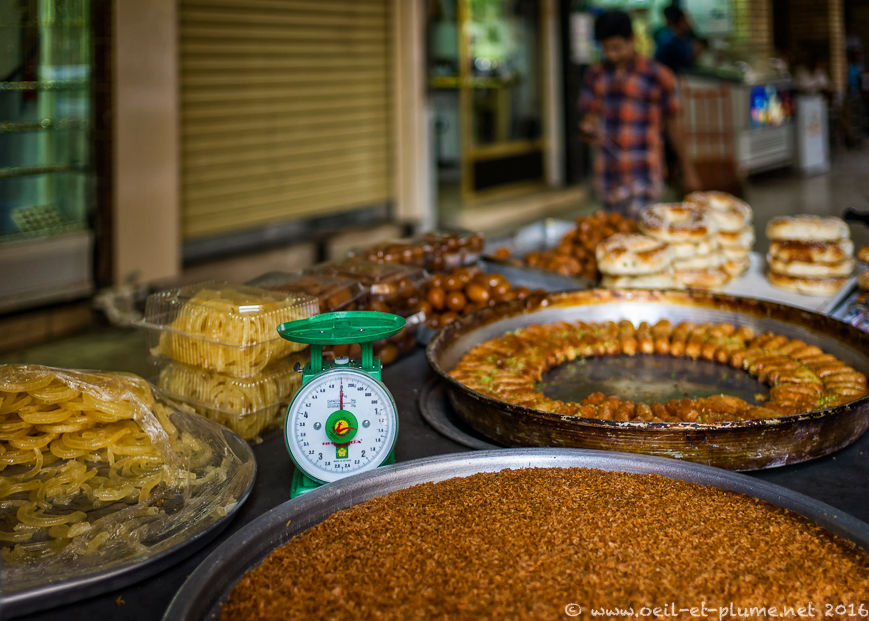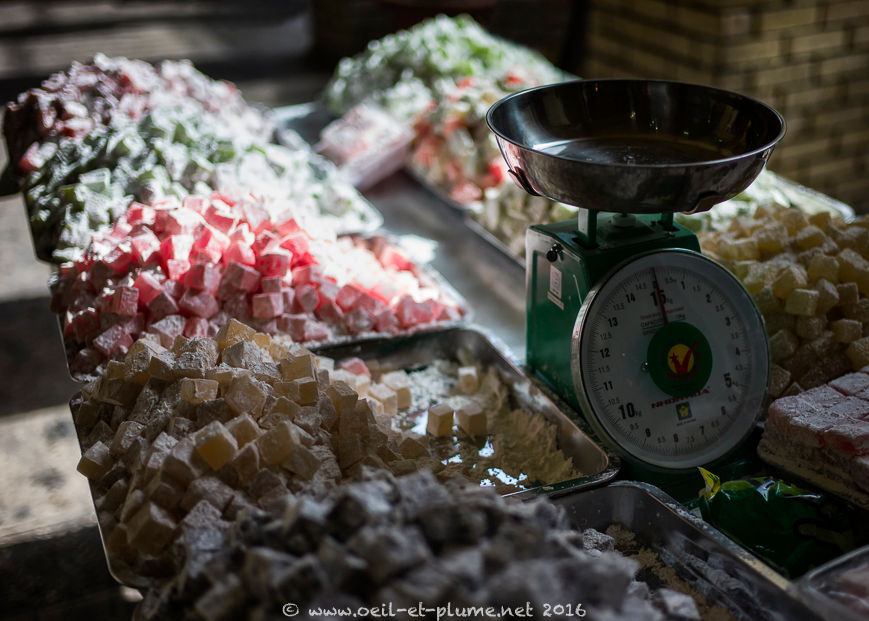 The rather dark atmosphere is enlightened by the glow of gold and silver displayed by the scores of jewellery shops. Piles of Kurdish white cheese and goat yoghurt produced in the mountain villages compete with pyramids of Kurdish sweets and gum to entice the visitor. Kurdish craftsmen produce locally religious items, as well as traditional clothing and shoes on sale in the market.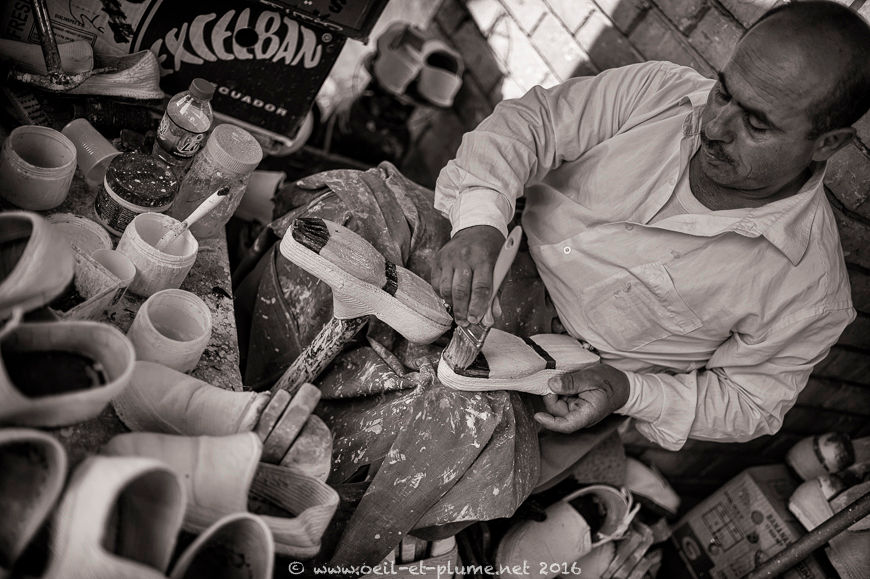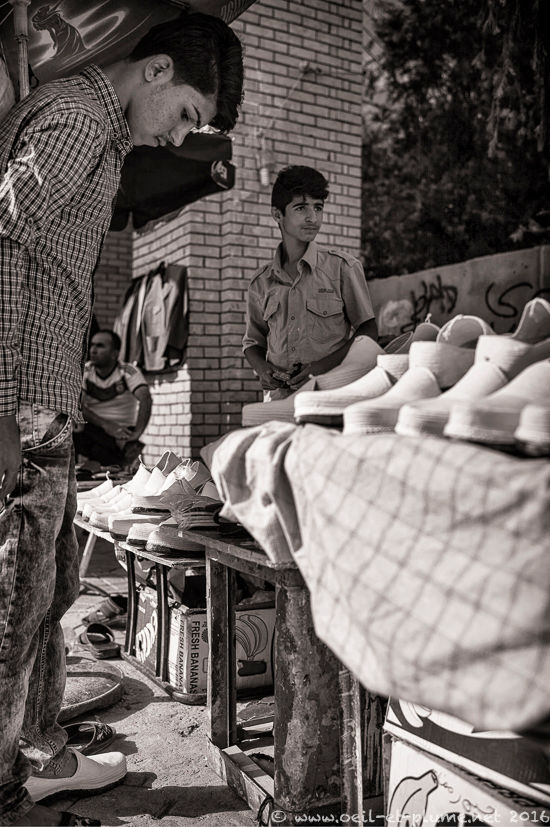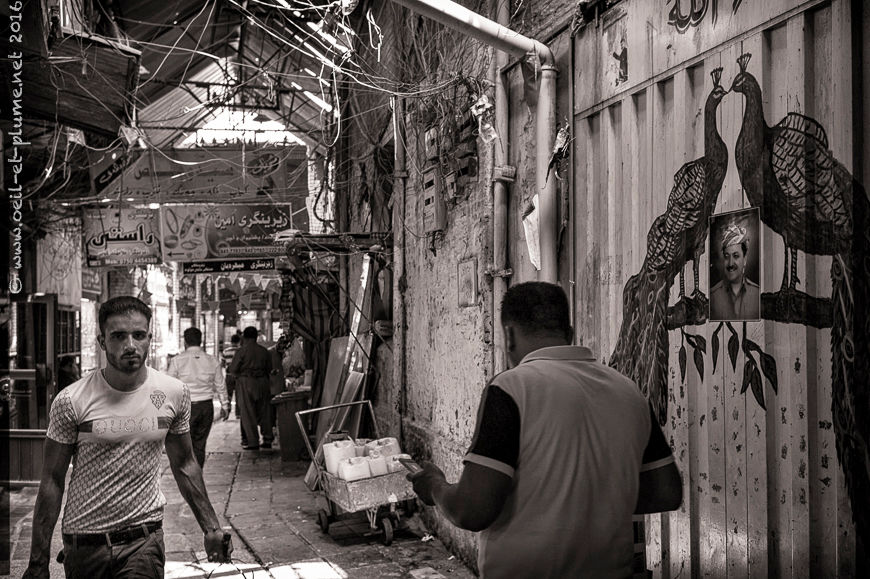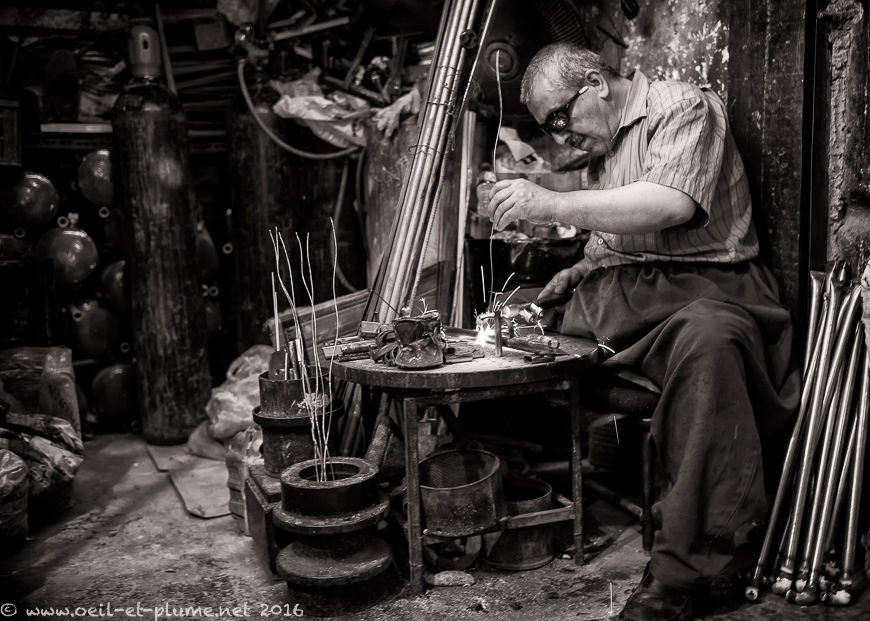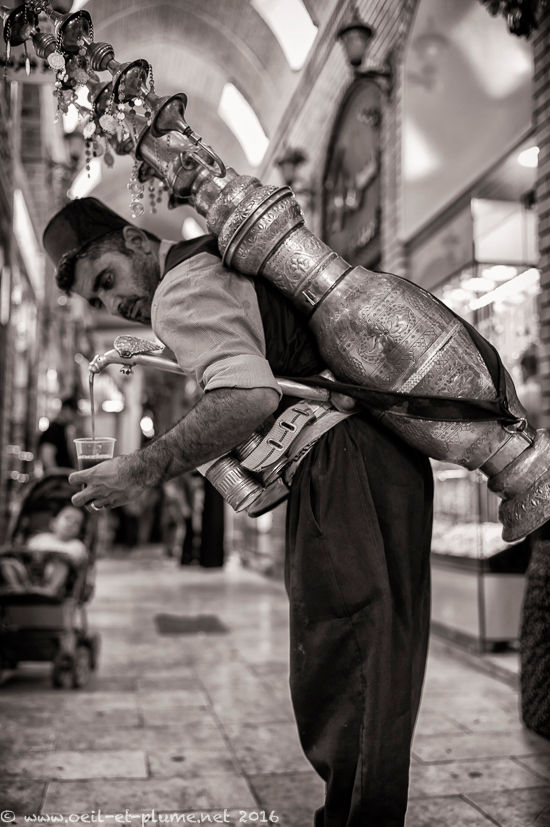 I spent enough time walking across the bazaar to come across Mam Khalil Teahouse. By pure chance, I would say.
Mam Khalil Teashop
Mam Khalil opened his business back in the 1960's, which is now run by his son. Mam Khalil Teashop is more than a teahouse. As many other similar places, it provides a venue for socialising in a unique musical and visual Kurdish atmosphere. The place is also a Kurdish history museum, upholstered with photos of famous Kurdish figures, as well as with friends and family members of the founder.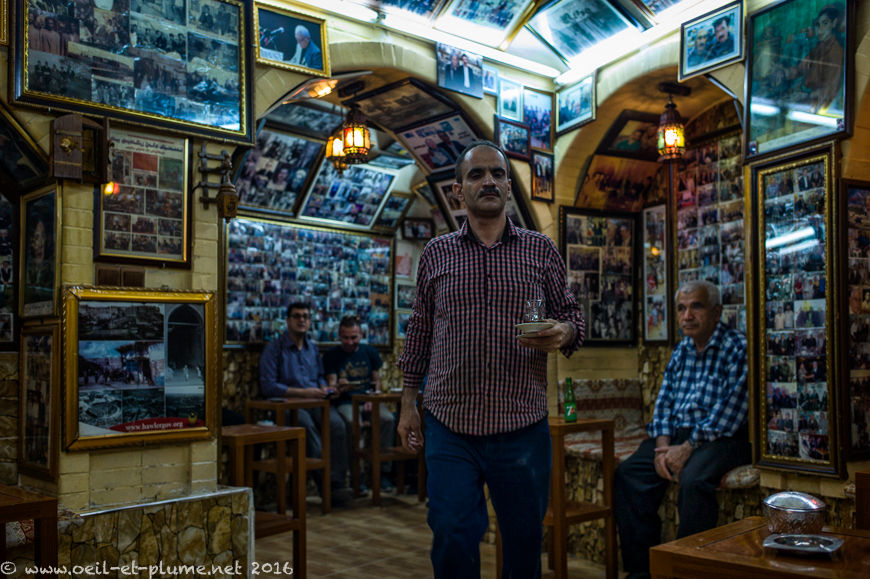 In few months later, I attempted returning to Mam Khalil Teashop, to no avail. I could not locate the place in the labyrinth of the bazaar anymore. I did not insist, eager to nurture forever the magic of the first-time discovery.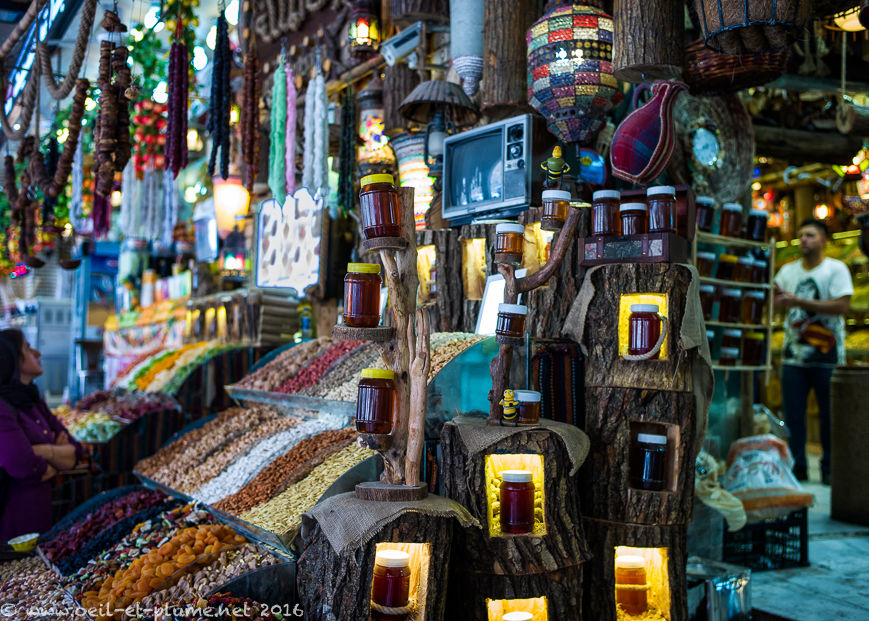 You may be more successful than me. Up to you to try and to enjoy.
Cheers,