C'est la belle histoire d'une superbe antenosy (native de l'île de Sainte-Marie) vivant sur l'archipel de Madagascar, et d'un vazaha (blanc), globetrotter humanitaire.  Ils se sont rencontrés, leurs cœurs ont parlé, avant de mélanger leurs sables foncé et plus clair.
Marthe et moi avons célébré notre mariage civil peu après nos fiançailles traditionnelles malgaches tenues dans le village de sa famille. Nous avons ensuite dégusté d'une brève lune de miel dans un petit coin de paradis îlien bercé par les vagues de l'Océan Indien.
Voici quelques coups d'œil et coups de plume qui relatent notre belle histoire en trois actes. Pour une fois, la plupart des images ci-après sont dues à d'autres talents photographiques.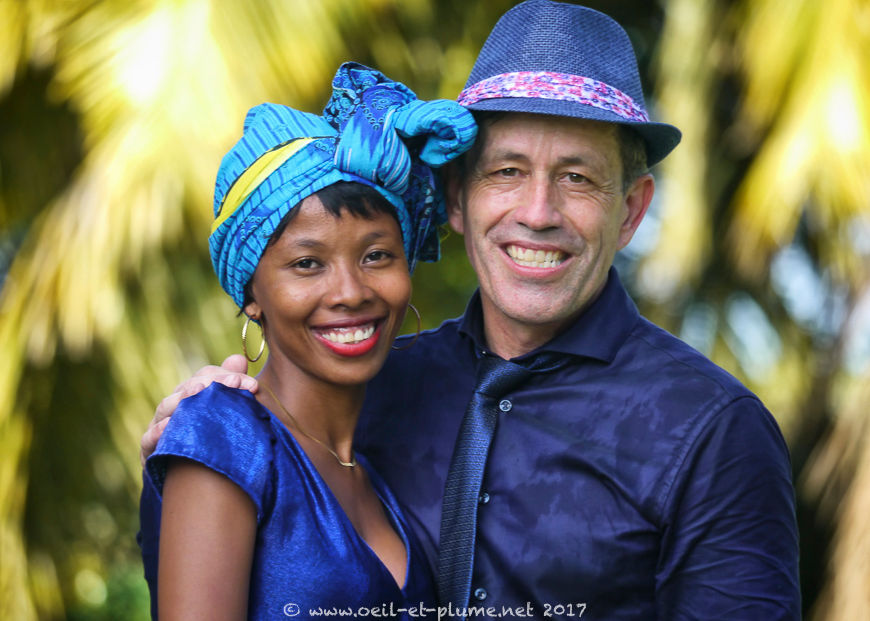 This is the beautiful story of a superb antenosy (native of Sainte Marie Island) living in Madagascar archipelago, and of a vazaha (white), humanitarian globetrotter. Both met, their hearts connected, then they mixed their light and dark sands together.
Marthe and myself celebrated our wedding following our Malagasy traditional fiançailles held in the village of her family. We then enjoyed a short honey moon in a little piece of island paradise soothed by the waves of the Indian Ocean.
You will find hereafter a couple of glances and feather strokes that tell our beautiful story in three acts. For once, most of the pictures below owe to other photographic talents.
Fiançailles / Engagement
Les fiançailles sont traditionnellement une chose sérieuse à Madagascar. La famille du fiancé se rend auprès de celle de la belle. Le père présente son fils et en fait son éloge, propose une dot qui formalise les fiançailles.
De l'autre côté, la famille de la belle énumère ses conditions relatives au futur de leur fille. Si les deux familles agréent, l'homme propose à sa belle leurs fiançailles, afin qu'elle exprime publiquement son accord. Une fois les deux étapes complétées, le couple est officiellement fiancé.
La promise quitte alors sa famille pour un temps d'essai auprès de son fiancé avant la célébration du mariage. Lors du départ, ses sœurs portent ses bagages et elle n'est pas autorisée à jeter un regard en arrière.
Les fiançailles malgaches ne sont pas que solennelles mais aussi colorées et joyeuses. La famille de la belle joue avec son prétendant en lui présentant une brochette de candidates parmi lesquelles il doit reconnaître l'élue de son cœur. La célébration des fiançailles donne lieu à une belle fête.
Nous avons navigué sur l'Océan Indien en pirogue pour nous rendre au village de Marthe: un grand et beau moment. Nos fiançailles ont été théâtrales, joyeuses et pleines d'humour.
Ma famille malgache d'adoption consistait en des amis de Marthe. Les négociations entre les deux familles ont rapidement scellé le consensus. Parmi les candidates figuraient un bel éphèbe travesti pour l'occasion ; j'en ai fait ma première dauphine. Les réjouissances festives ont illuminé le village. Teinté d'émotion, le départ a exprimé un chaleureux au-revoir.
Nos fiançailles furent aussi concluantes que brèves, puisqu'elles ont duré un seul jour avant notre union.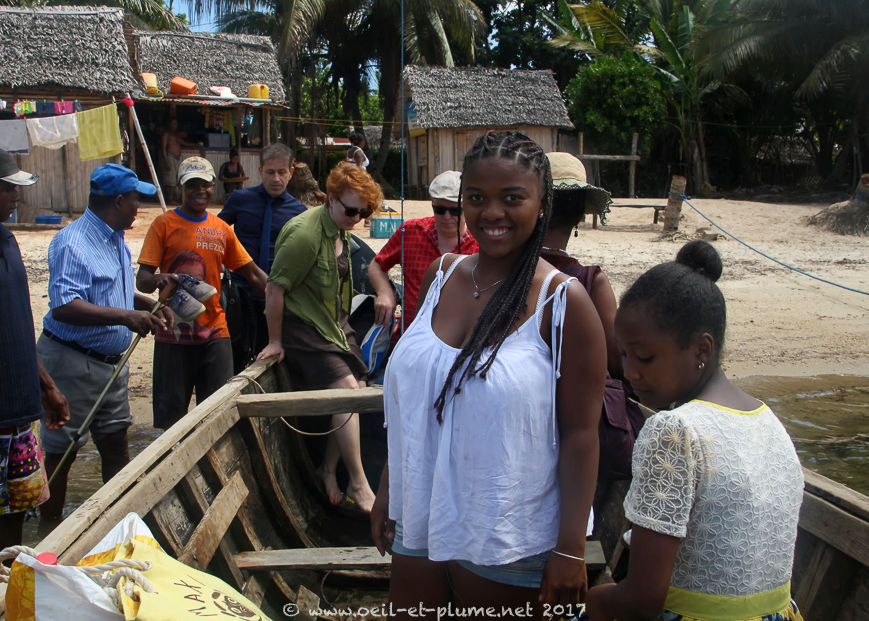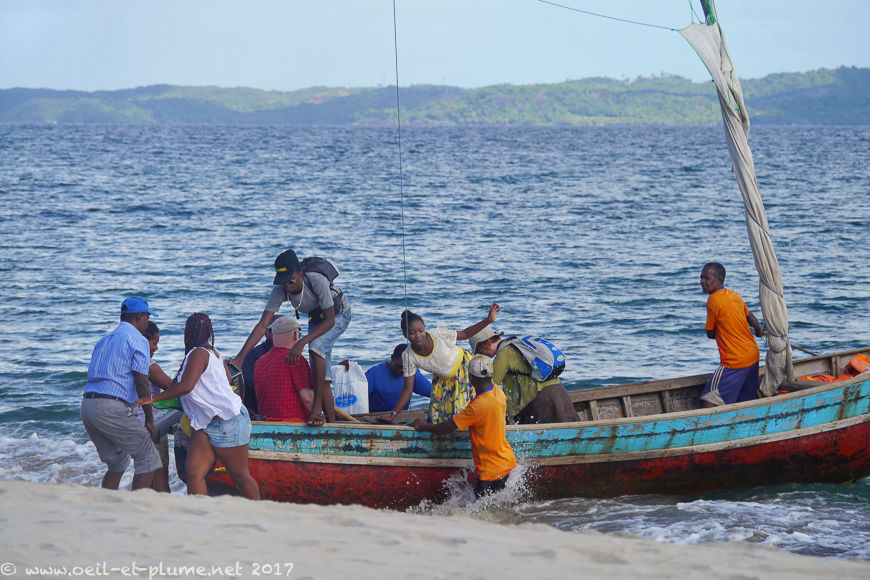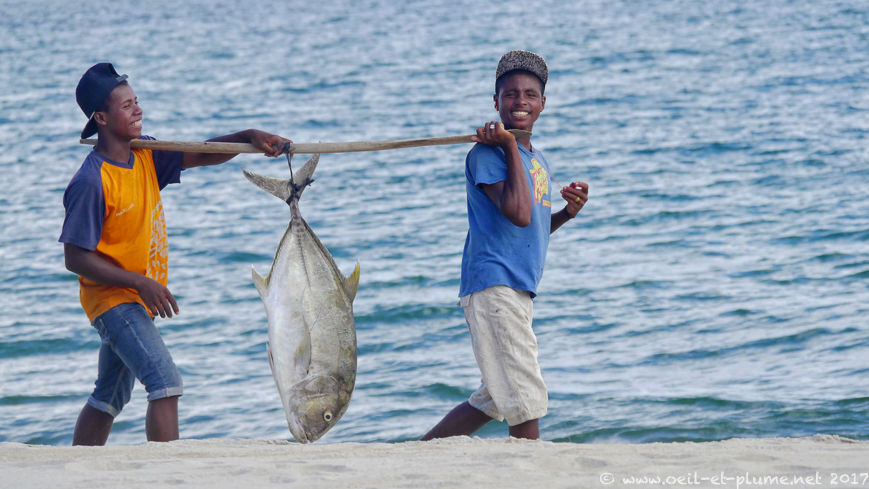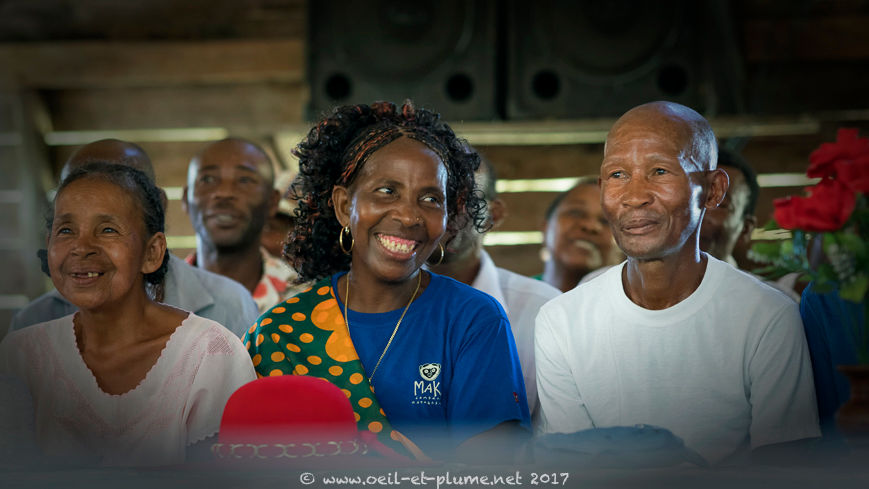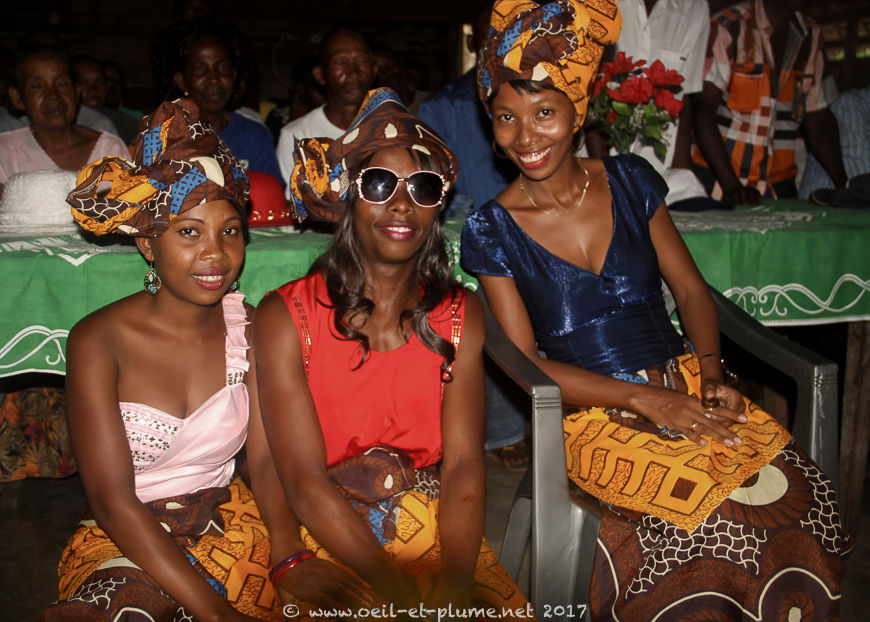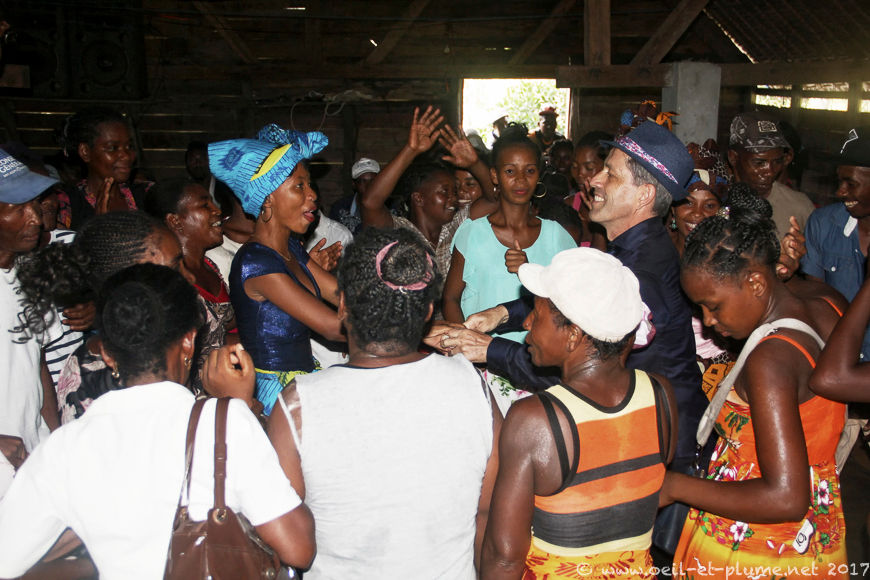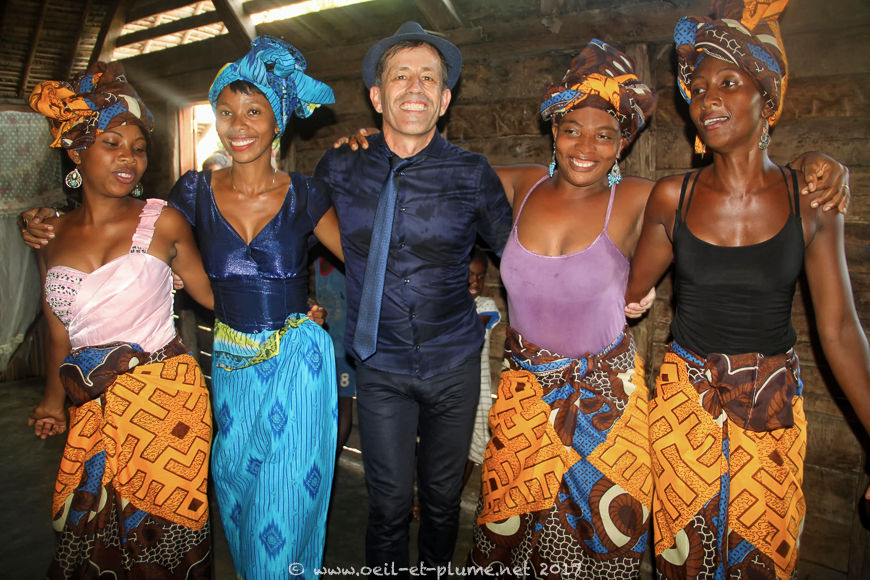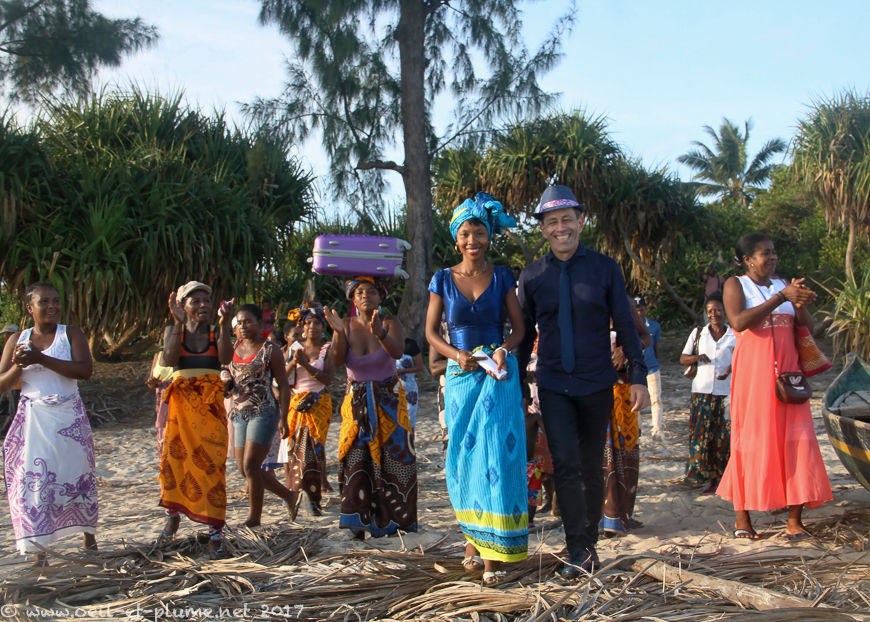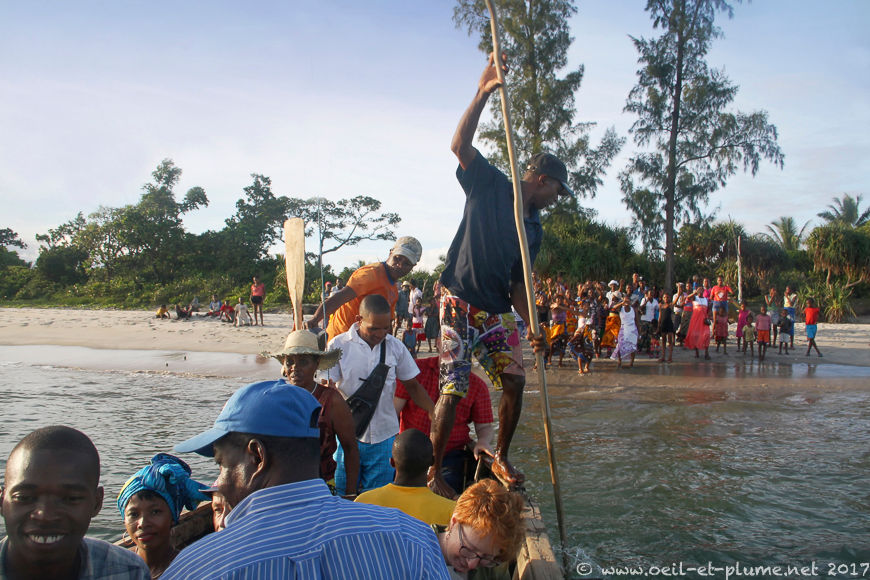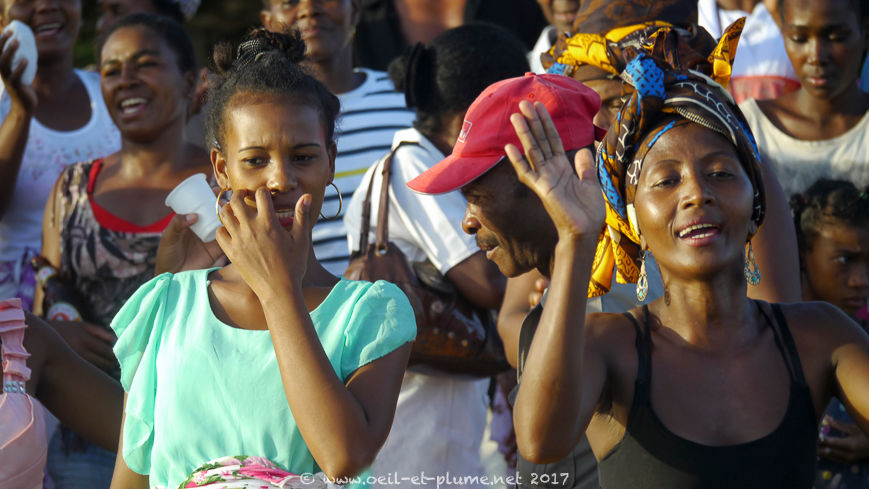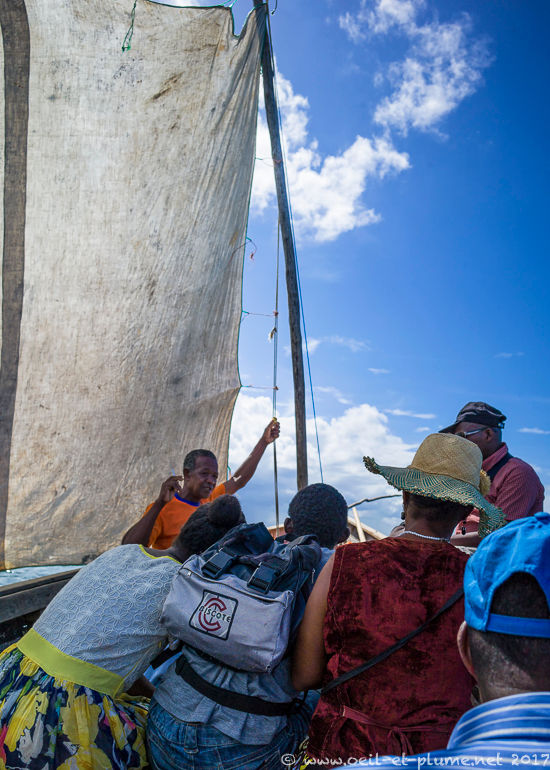 An engagement is traditionally a serious matter in Madagascar. The groom's family visits the relatives of the bride. The father presents his son, chants his merits, proposes a dowry to formalize the engagement.
On the other hand, the bride's parents expose their conditions related to the future of their daughter. Once both families agree on the terms, the groom requests his love to become her bride, to her to express her consent publicly. Upon the completion of both steps, the couple is officially engaged.
Eventually the bride leaves her family for a trial period with her groom before the wedding celebration. Upon her departure, her sisters carry her pieces of luggage while she is not allowed to look back.
The Malagasy engagement ceremony is not just solemn, but also colourful and joyful. The bride's family plays with her groom through the presentation of a handful of local beauties amongst whom he is to identify his love. The engagement celebration is marked by joyful festivities.
We navigated the Indian Ocean aboard a pirogue in order to reach Marthe's village : a great episode. Our engagement ceremony was full of plays, joy and humour.
My Malagasy adoptive family consisted in Marthe's friends. The negotiations between both families swiftly reached consensus. Amongst the would-be brides was an handsome epheb disguised on the occasion ; I awarded him with the first dauphine rank. Festivities enlightened the whole village. Tainted with emotion, the farewell expressed a warm goodbye.
Our engagement period went well, lasting one single day before our union.
Mariage / Wedding
Au matin de notre mariage, le ciel est maussade et la pluie persistante ; le pire scénario pour une cérémonie en plein air. Celle-ci est prévue sur un ponton perché sur les eaux que Marthe rejoindra à bord d'une pirogue. La fête se tiendra sur la plage sous une grande tente.
'Mariage pluvieux, mariage heureux', affirme la sagesse populaire. Peut-être bien, mais je préfère le temps sec et le soleil. Quant à Marthe, elle tourne en rond dès l'aube, trompant son inquiétude avec une promenade sous les averses.
Les cieux ont joué avec nos nerfs, mais ils ont finalement joué avec nous. La pluie cède progressivement le pas au soleil durant la journée. A force de patience, la cérémonie se déroule comme prévu.
Nous nous sommes dit 'oui' avant de parapher les documents officiels dans un tonnerre d'applaudissements. La fête fut belle, animée jusqu'à sa fin grâce aux musiques malgaches ainsi qu'aux diverses boissons autres que les pleurs célestes.
Le soir venu, le ponton où nous avons décidé de mélanger nos sables clair et foncé respire la sérénité du bonheur.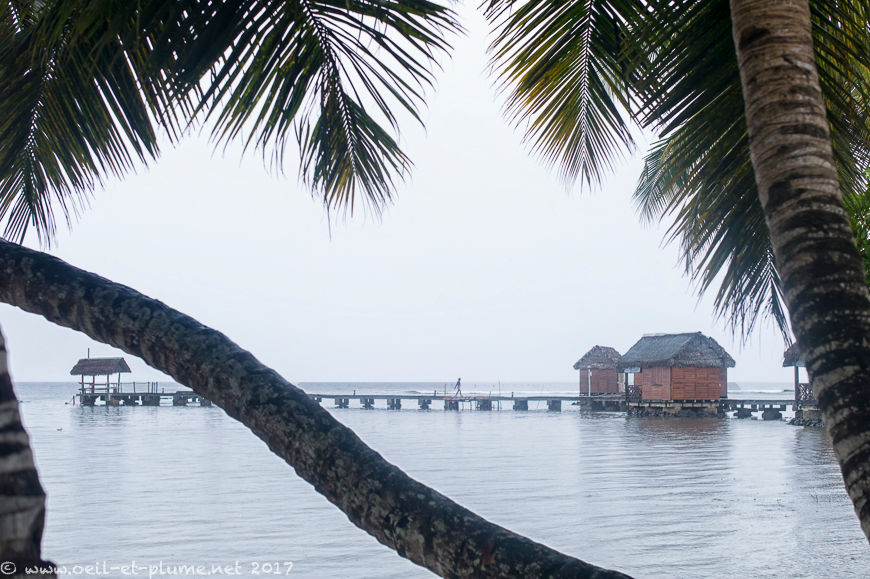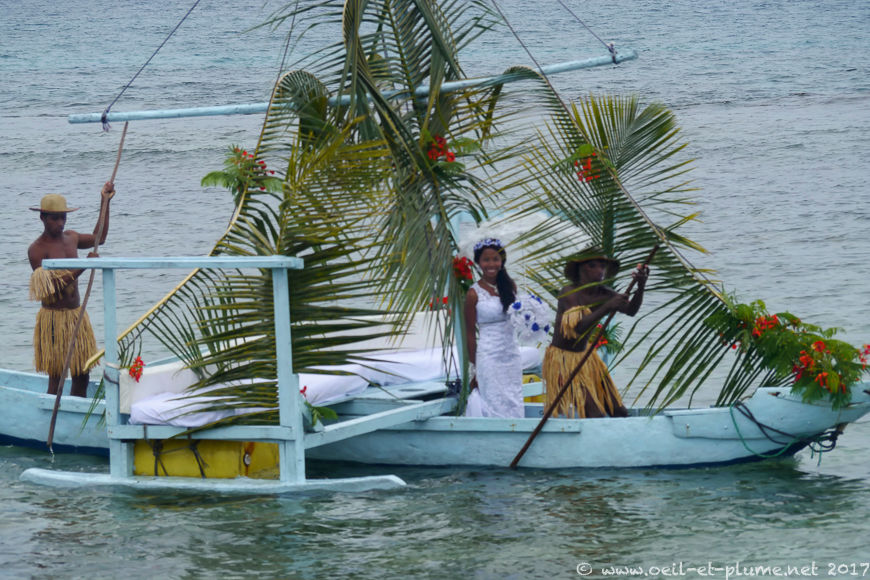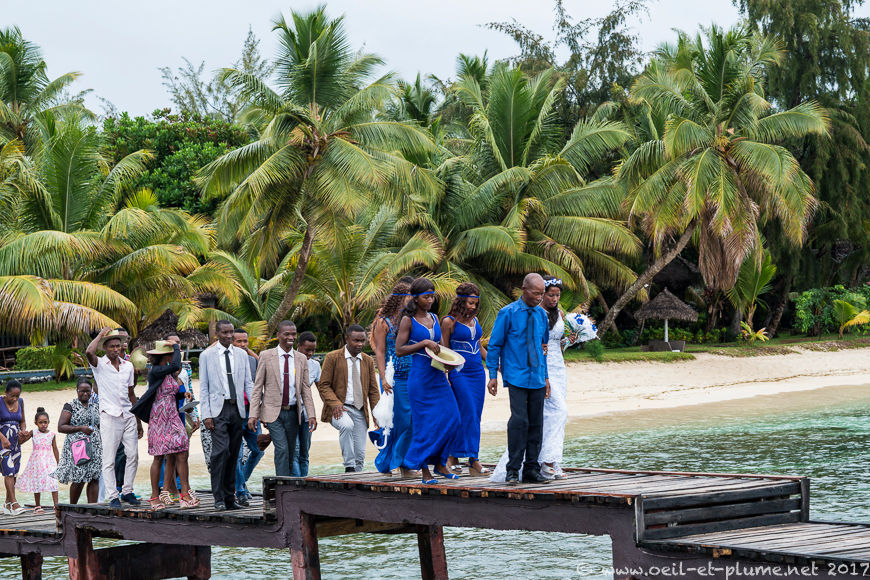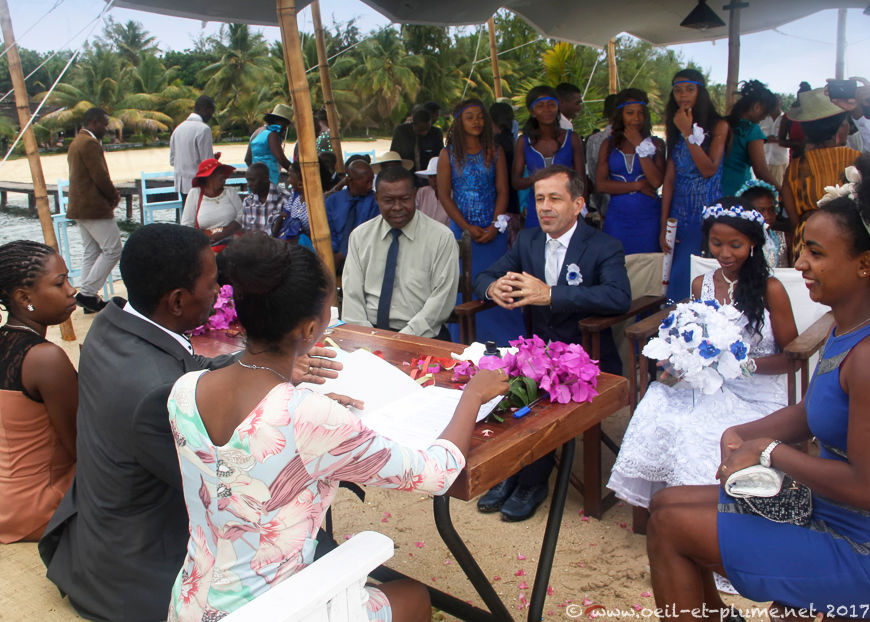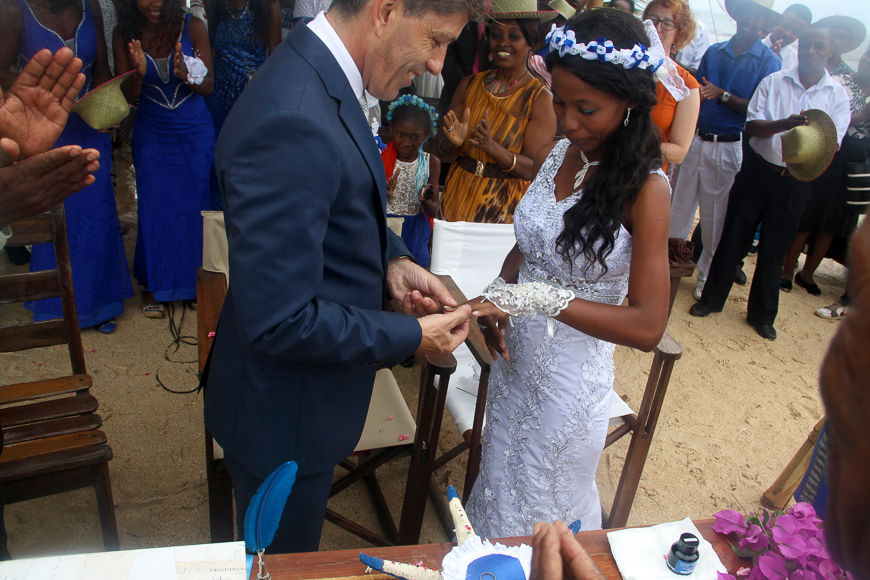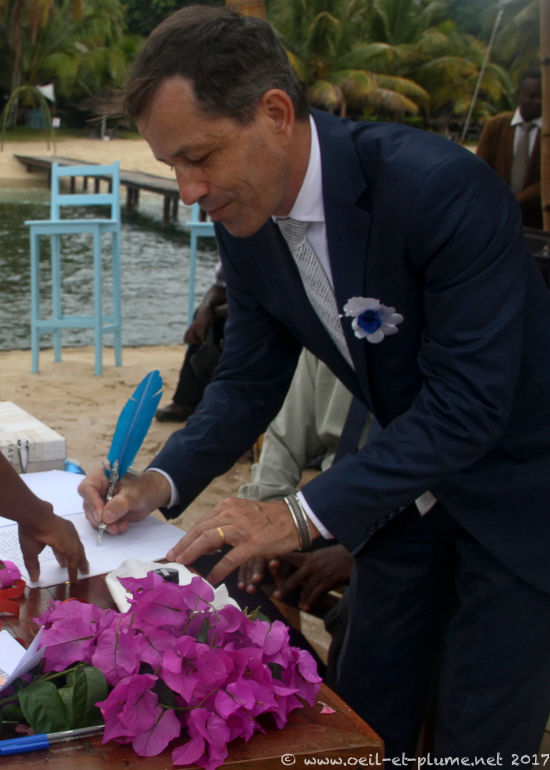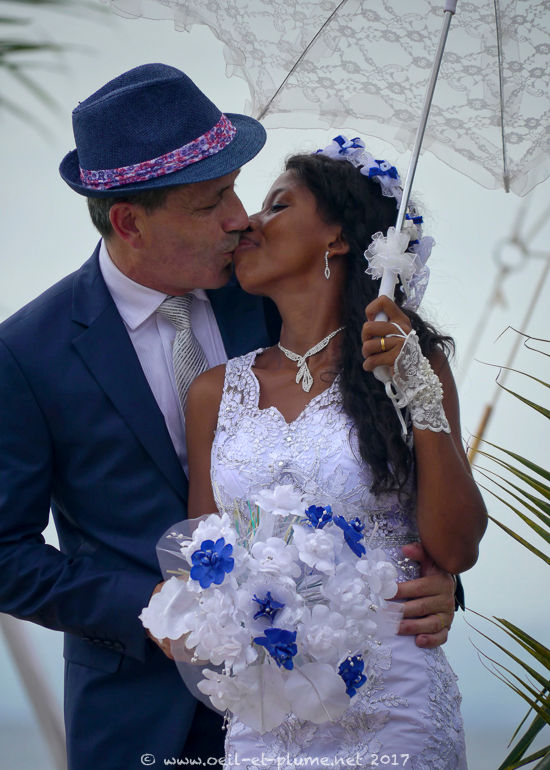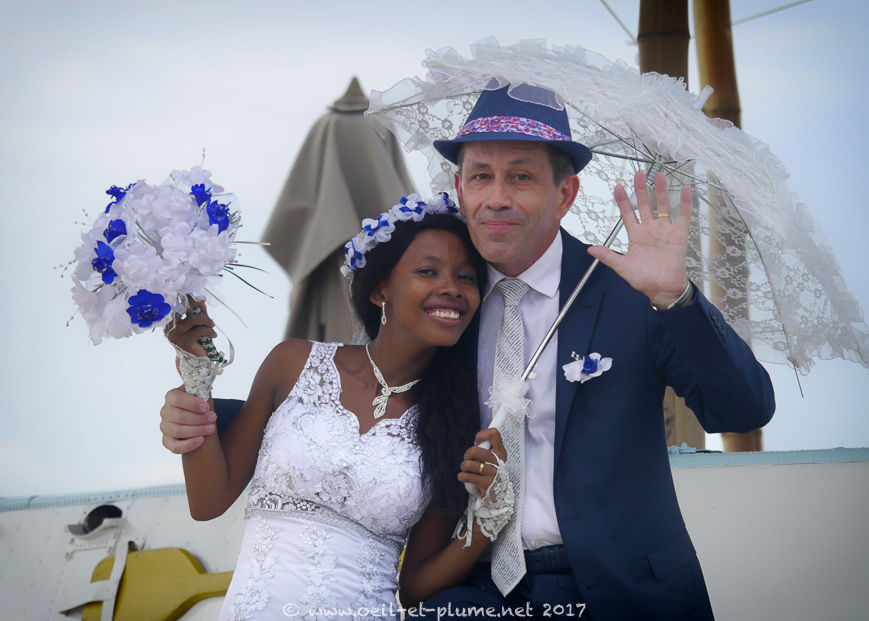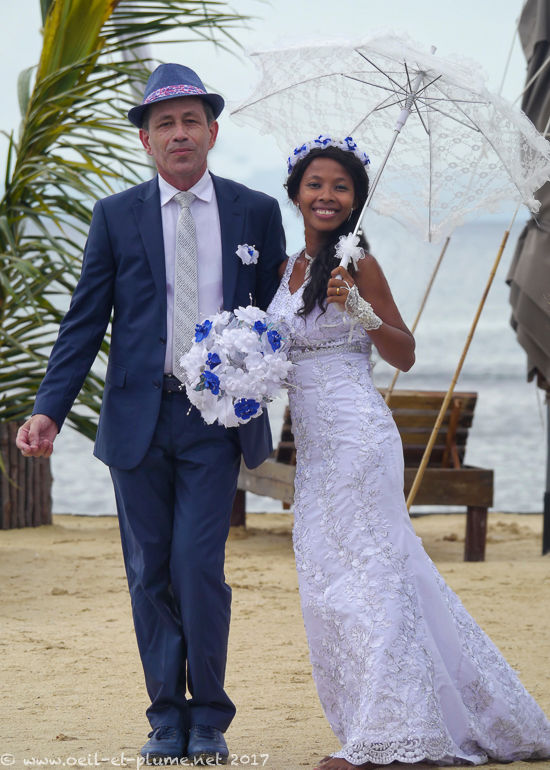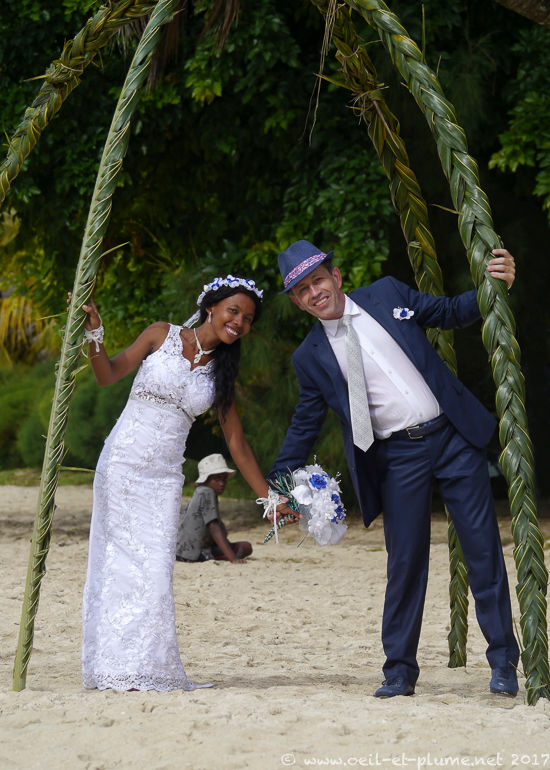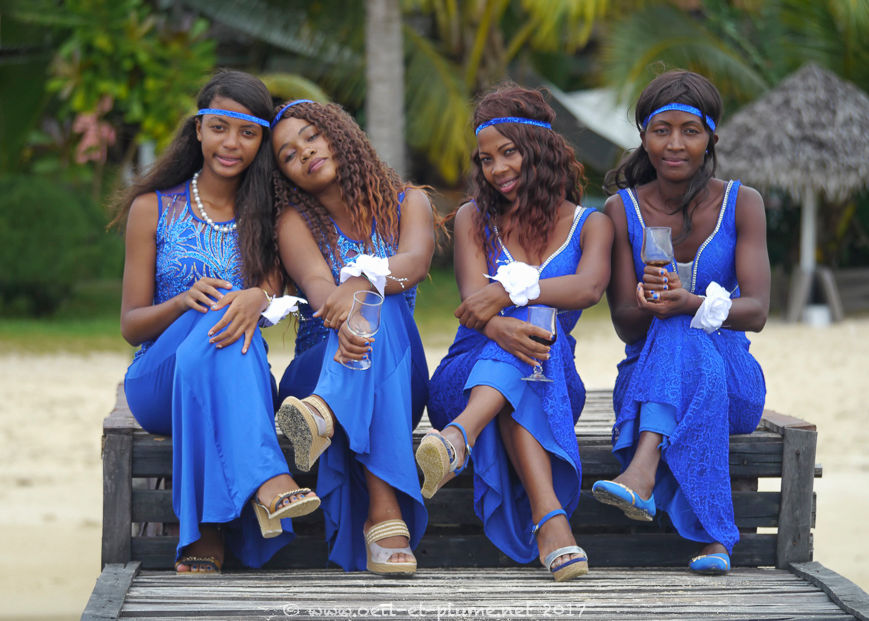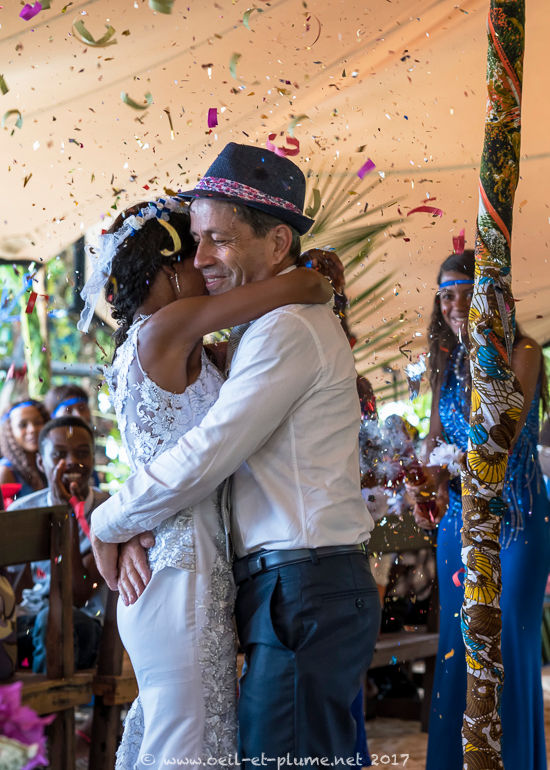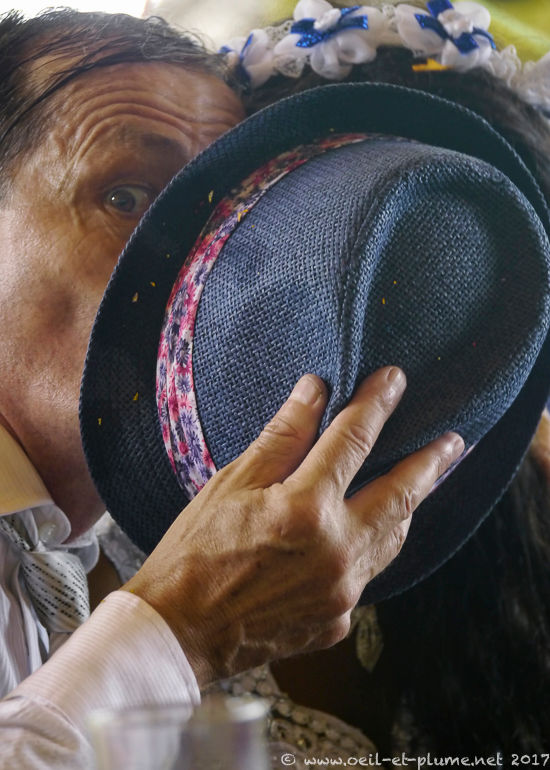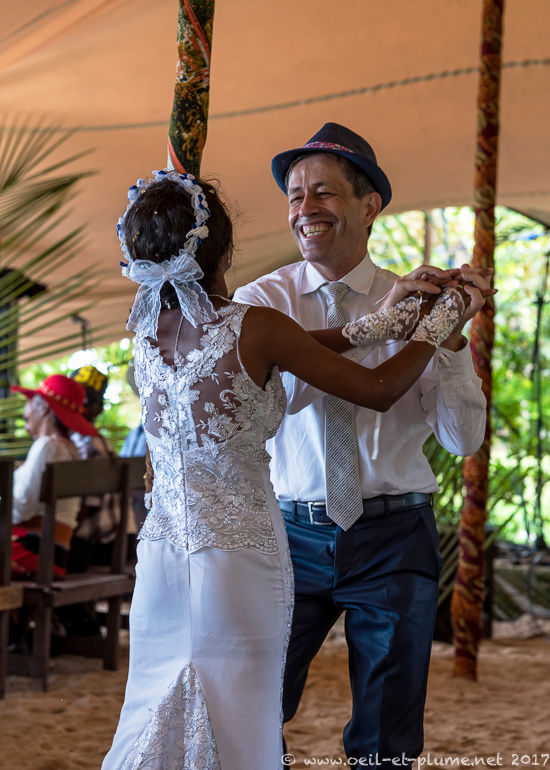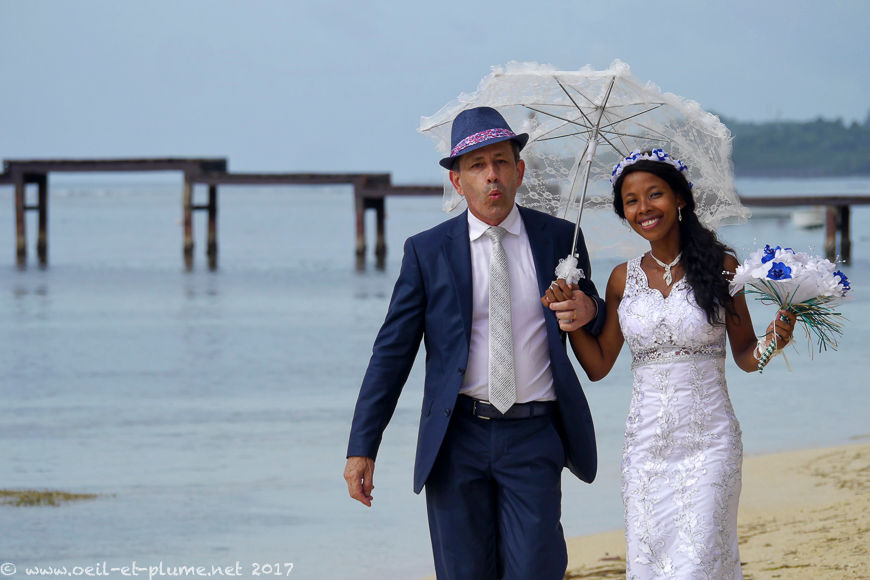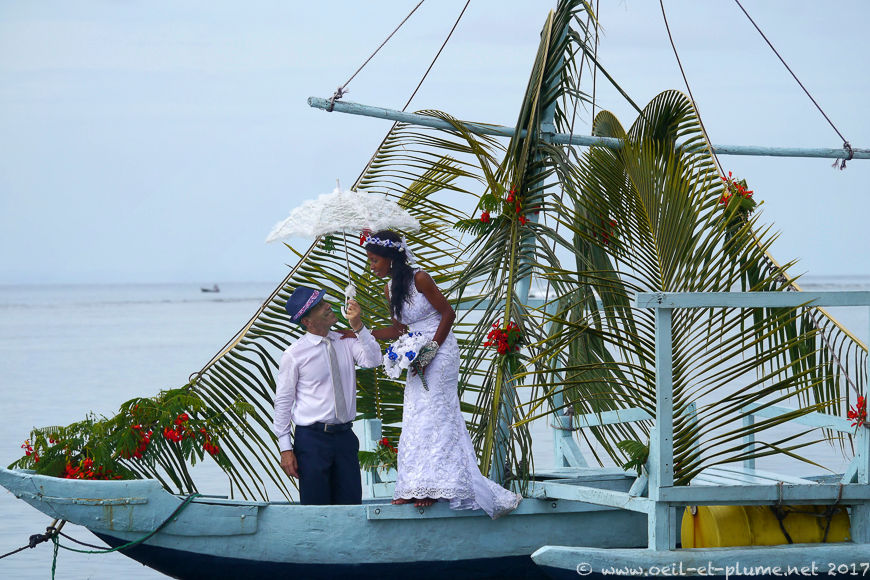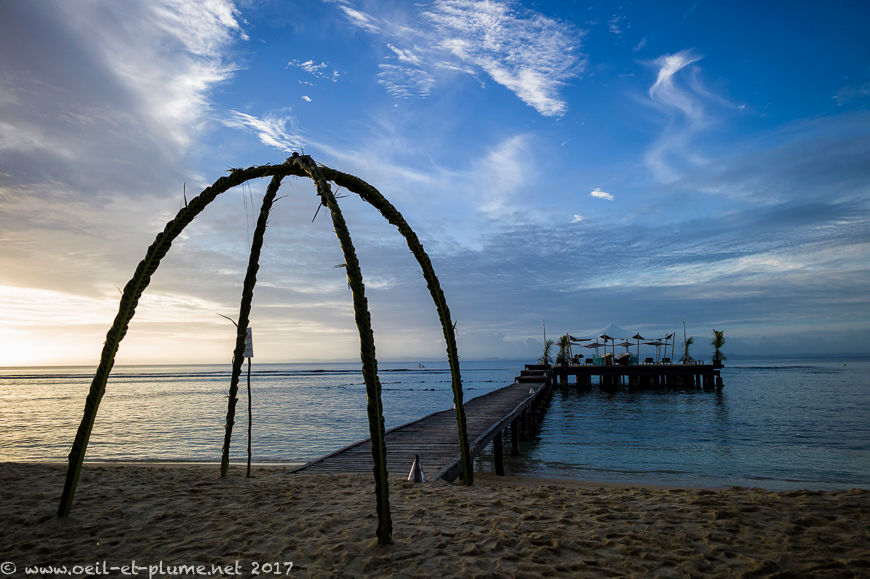 In the morning of our wedding day, the sky is gloomy and the rain persistent ; the worst scenario for an open-air ceremony. The latter is to take place on a pontoon perched above the ocean, which Marthe will reach by pirogue. The wedding party is planned to unfold on the beach under a big tent.
'Rainy wedding, happy wedding', according to popular wishdom. Maybe, however I much prefer dry and sunny weather conditions. Marthe turns around and around since dawn, diffusing her worries through a walk under the rain showers.
The skies played with our nerves, but finally played with us. The rain gives progressively way to to the sun in the course of the day. Owing to our patience, the ceremony takes place as planned.
We both say 'yes' prior to the signature of the official documents in a thunder of applauses. The wedding party was awesome, bustling until the end thanks to Malagasy music as well as a variety of drinks other than rain water.
At dusk, the pontoon on which we decided to mix our light and dark sands expresses the serenity of happiness.
Lune de miel /Honeymoon
Notre lune de miel fut brève mais douce comme le miel. Une plage de sable fin longue de 18 km pour nous tous seuls. Des moments suaves qui se dégustent mieux qu'ils ne se racontent.
"J'ai reconnu le bonheur au bruit qu'il a fait en partant", s'est lamenté un jour Jacques Prévert. Pour ma part, j'ai reconnu le bonheur à sa douce musique lorsque Marthe a croisé mon chemin.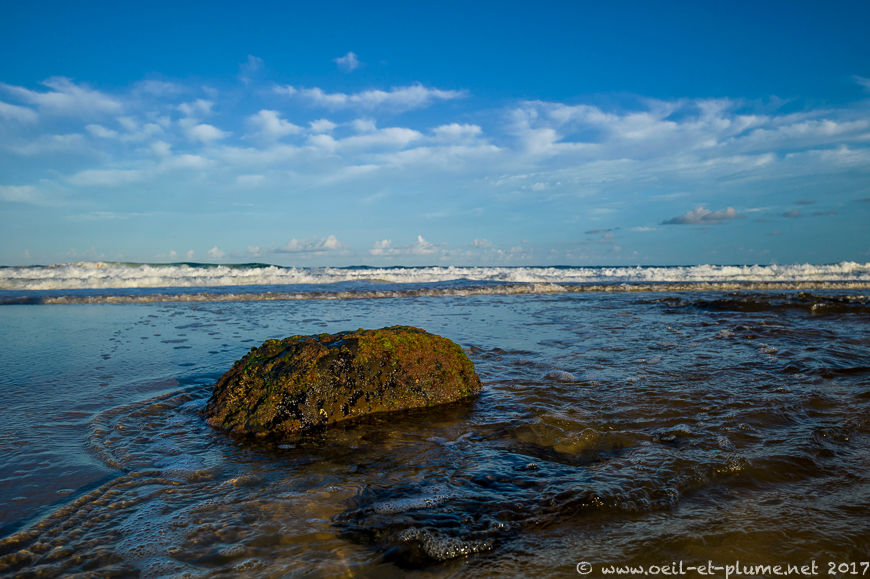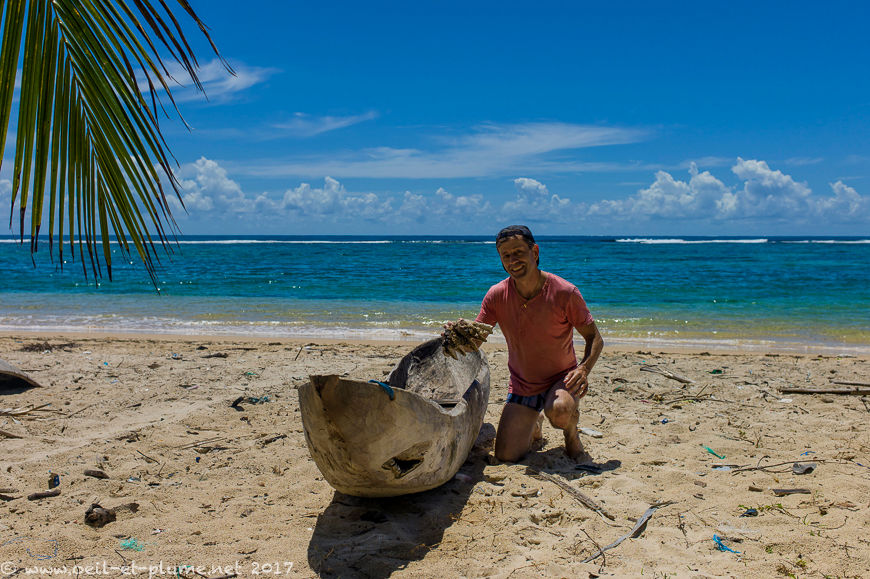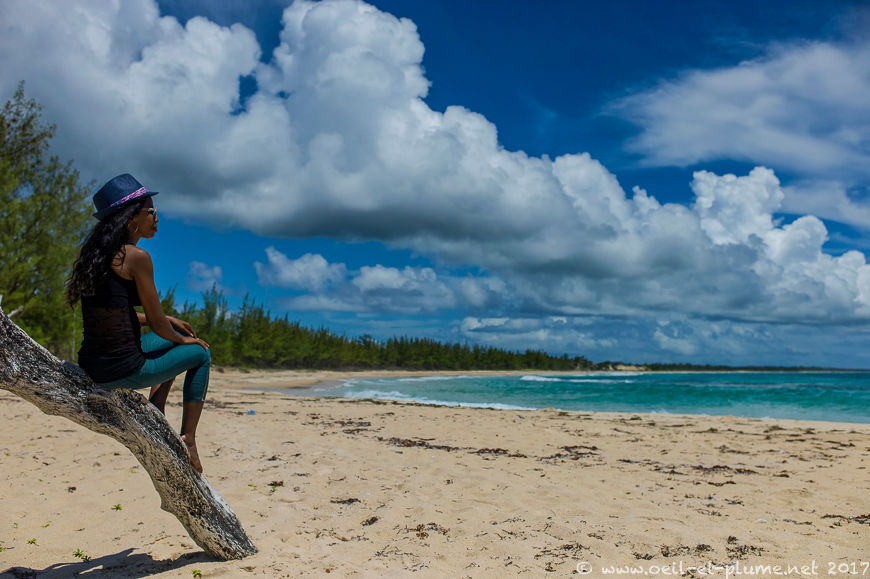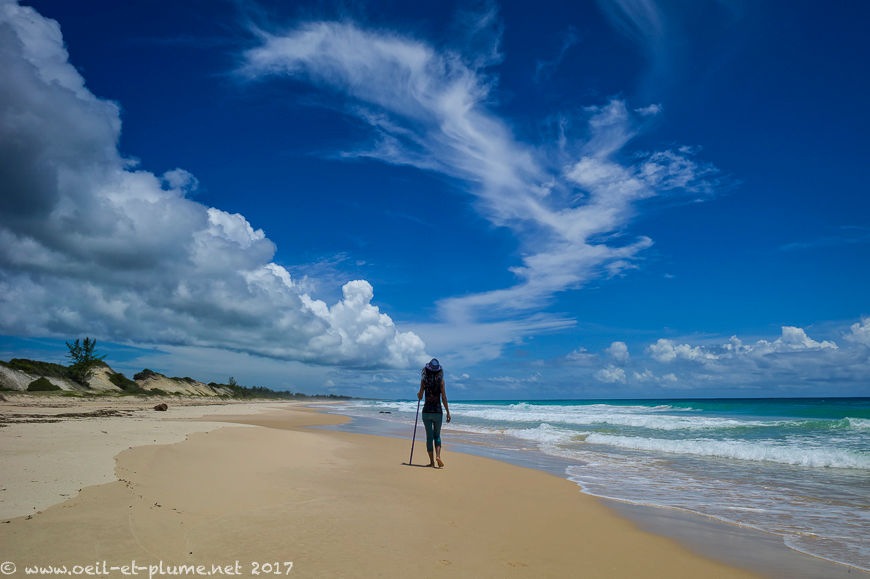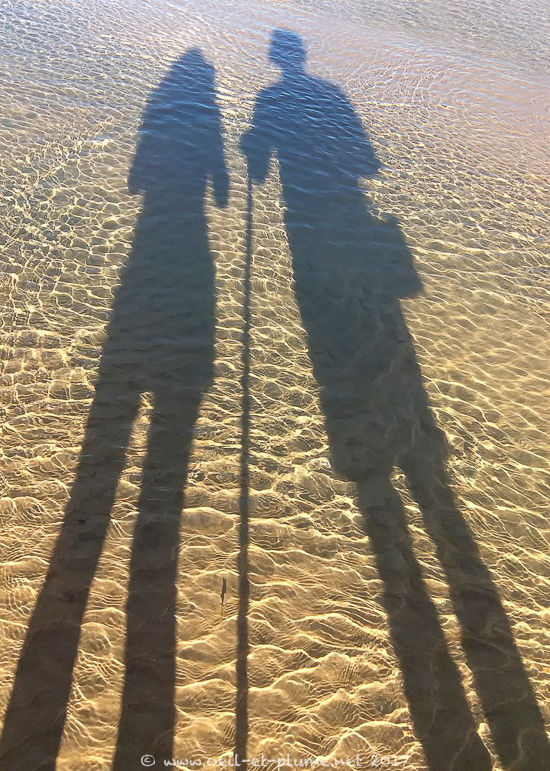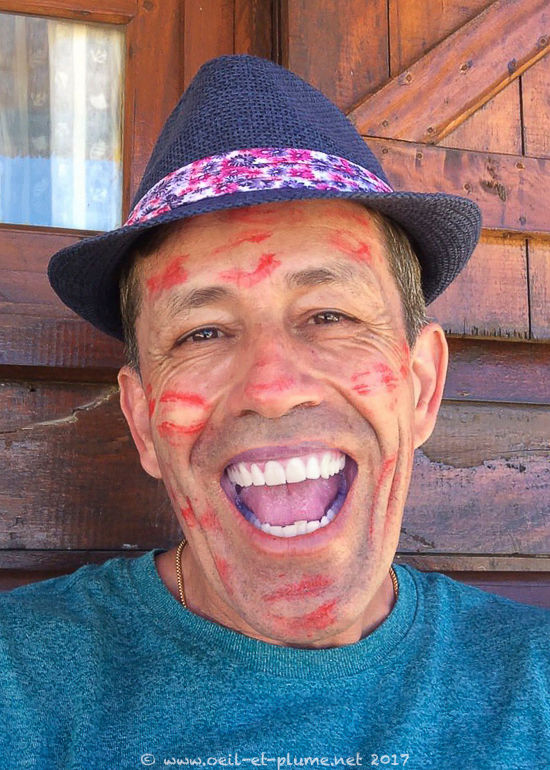 Our honeymoon was short but sweet like honey. A 18km-long beach of fine sand for ourselves. Such sweet moments are to taste rather than to tell.
'I identified happiness to the noise that it made when it left', lamented Jacques Prévert one day. On my side, I identified happiness to the soft music it played when Marthe crossed my pathway.
Bonne année à vous / Happy New Year to you !