The île des Forbans in Sainte-Marie has been thoroughly searched since the end of piracy, including by contemporary treasure hunters. In 2015, a US team led by Barry Clifford scanned the entire islet with metal detectors and unearthed various modest amounts of valuable items such as silver coins. However, they did not find track of the huge treasure allegedly hidden by the French pirate La Buse somewhere in the region – more likely in La Réunion island. In fact, Cllifford was also looking for assets amassed by William Kidd and other pirates based in Sainte-Marie.
Scottish resettled in New York, William Kidd was commissioned by a group of British political and economic elites in 1696 on a corsair mandate: to neutralise pirates operating on the maritime routes used by the British Company of Oriental Indies in the Indian Ocean. Unsuccessful in his mandate, he turned to piracy and operated based in Sainte-Marie for a couple of years.
In 1698, Captain Kidd abandoned and sank his flagship Adventure Galley in Madagascar, before sailing back to New York aboard another boat. However, he was arrested upon arrival in New York, transferred to London where he was sentenced to death and hung publicly in 1701. Neither the wrecked Adventure Galley nor Kidd's treasure were officially found since then.
Back in 1999 and 2000, Clifford completed several expeditions to Sainte-Marie and tentatively identified the Adventure Galley buried in the mud of the ocean bed near Ilot-Madame. He further localised another four wrecked ships in the same area believed to have been operated by European pirates.
In 2015, Clifford retrieved a 50-kg silver ingot from the wrecked Adventure Galley, claiming the metal piece was part of Kidd's treasure. Oddly enough, his claim was subsequently dismissed by UNESCO experts who concluded that the ingot found under water to be made of lead. Clifford vehemently challenged UNESCO conclusions, to no avail. For sure, the metal piece was shipped to the Malagasy capital and never returned to Sainte-Marie.
So far, my documentary work about piracy and my field research in Sainte-Marie convinces me that I should be searching for the pirates' treasure elsewhere in the island and review my operating mode. Rather than rely on documents and science, I will use, intuition, creativity, courage and even esoterism to guide the search.
Gold treasure
After a night spent in a guesthouse facing the Indian Ocean, we set off in the morning on a tailor-made vehicle: what best to travel with in Sainte-Marie than on a pirate tuk-tuk?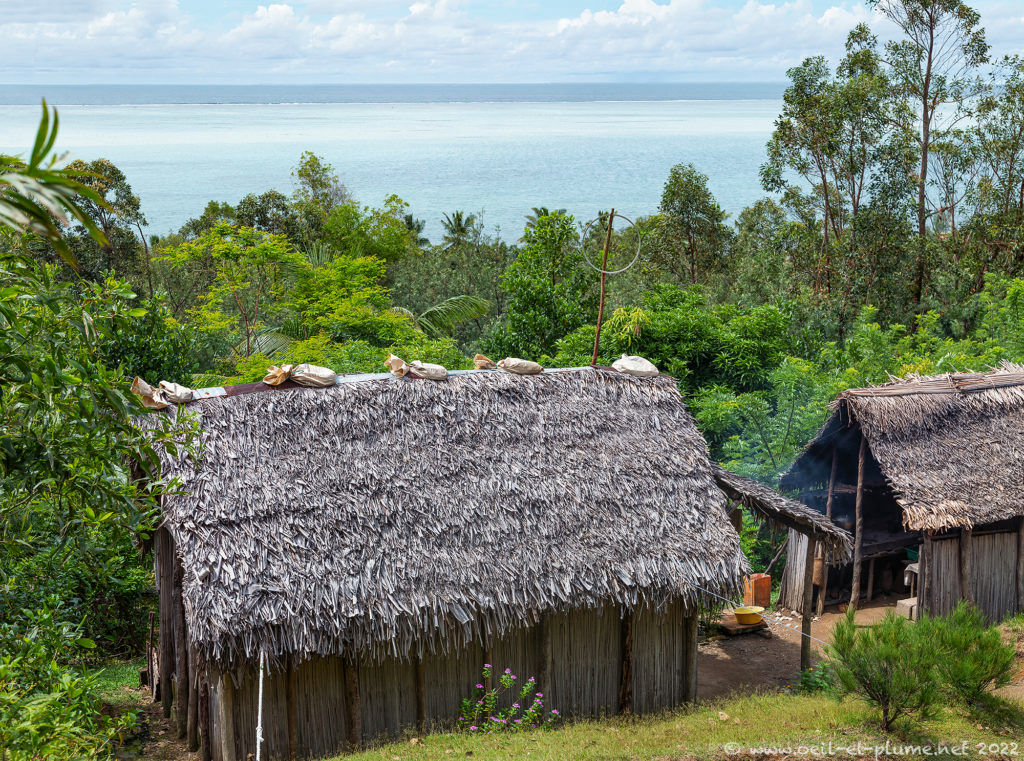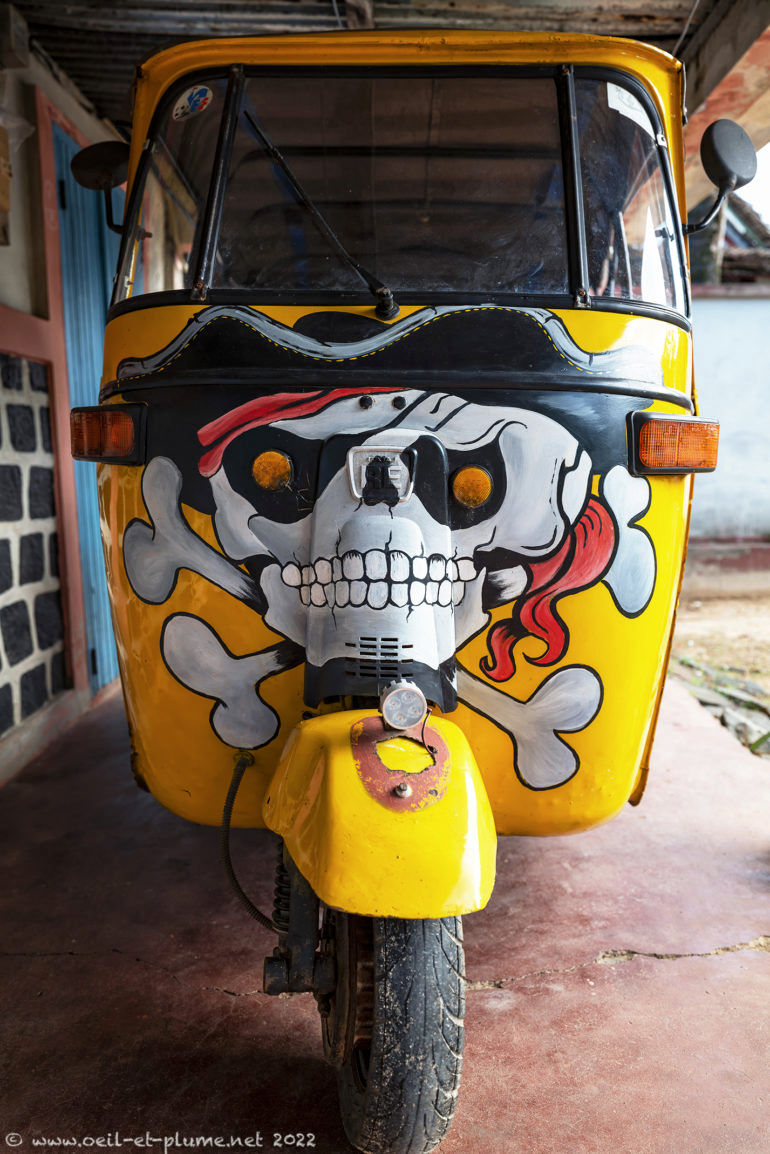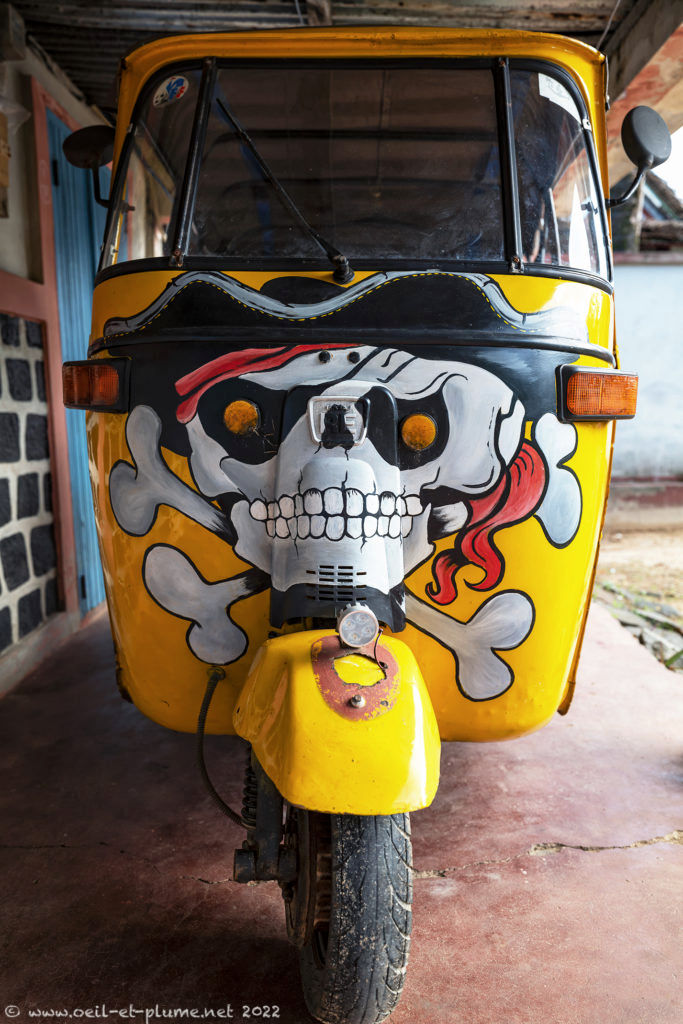 We head straight to the island coast. On the shore, we come across the remains of a wrecked wooden sailboat – a piece of deck with a part of its main mast. This is likely a merchant ship dating 18th century that suffered an attack from European pirates.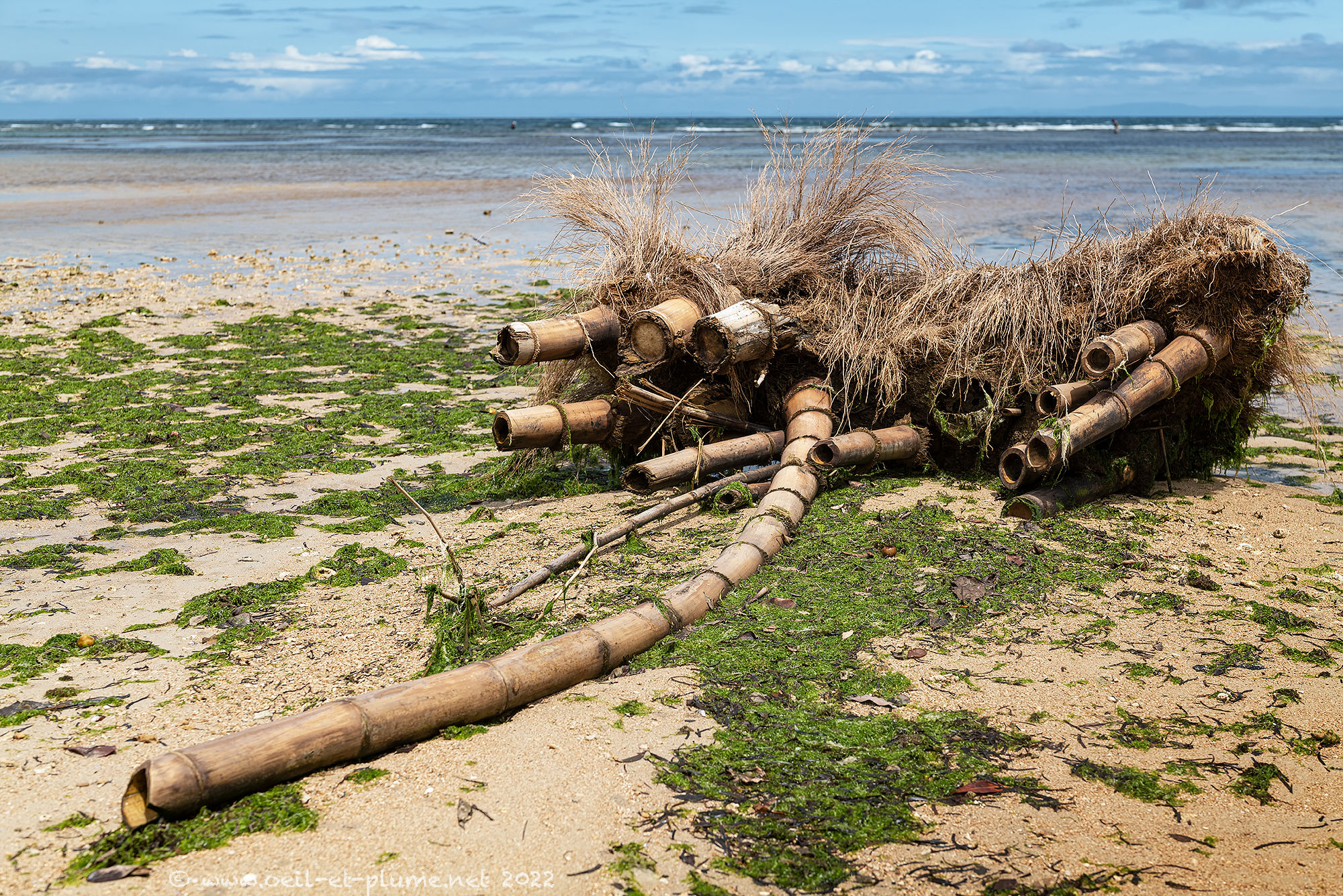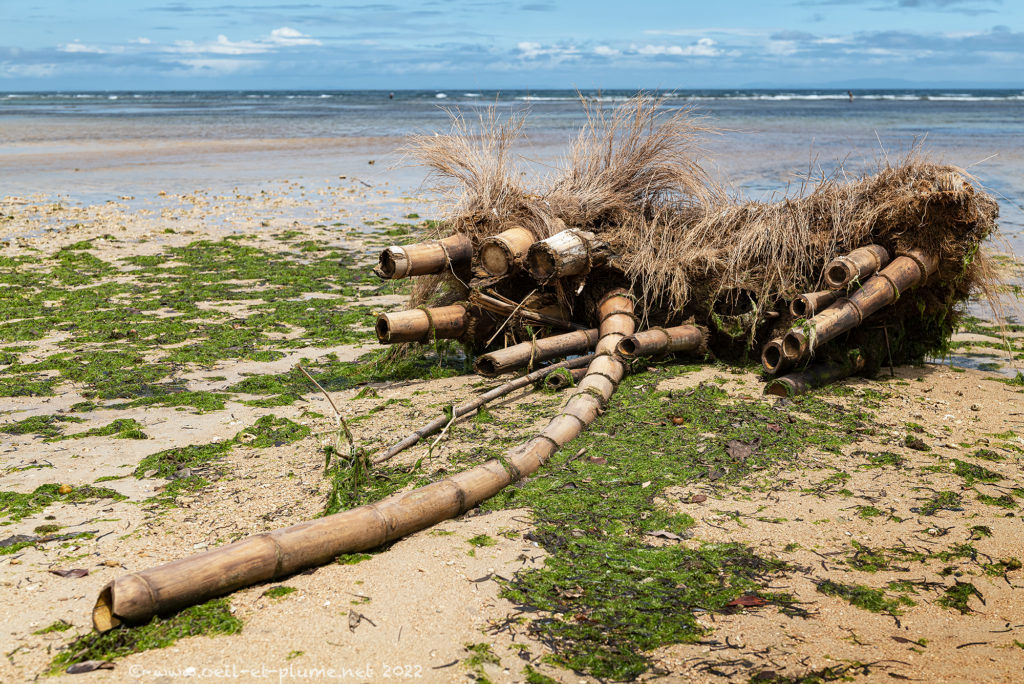 Further along the coast, we ask a beautiful siren staring at the ocean from a wooden pier about possible pirates hideout in the area. Still sighting the horizon, she whispers: "Go along the shore until meeting large rocks. From there, you will spot a gorgeous bay. Search them there but don't mention them about my tip!"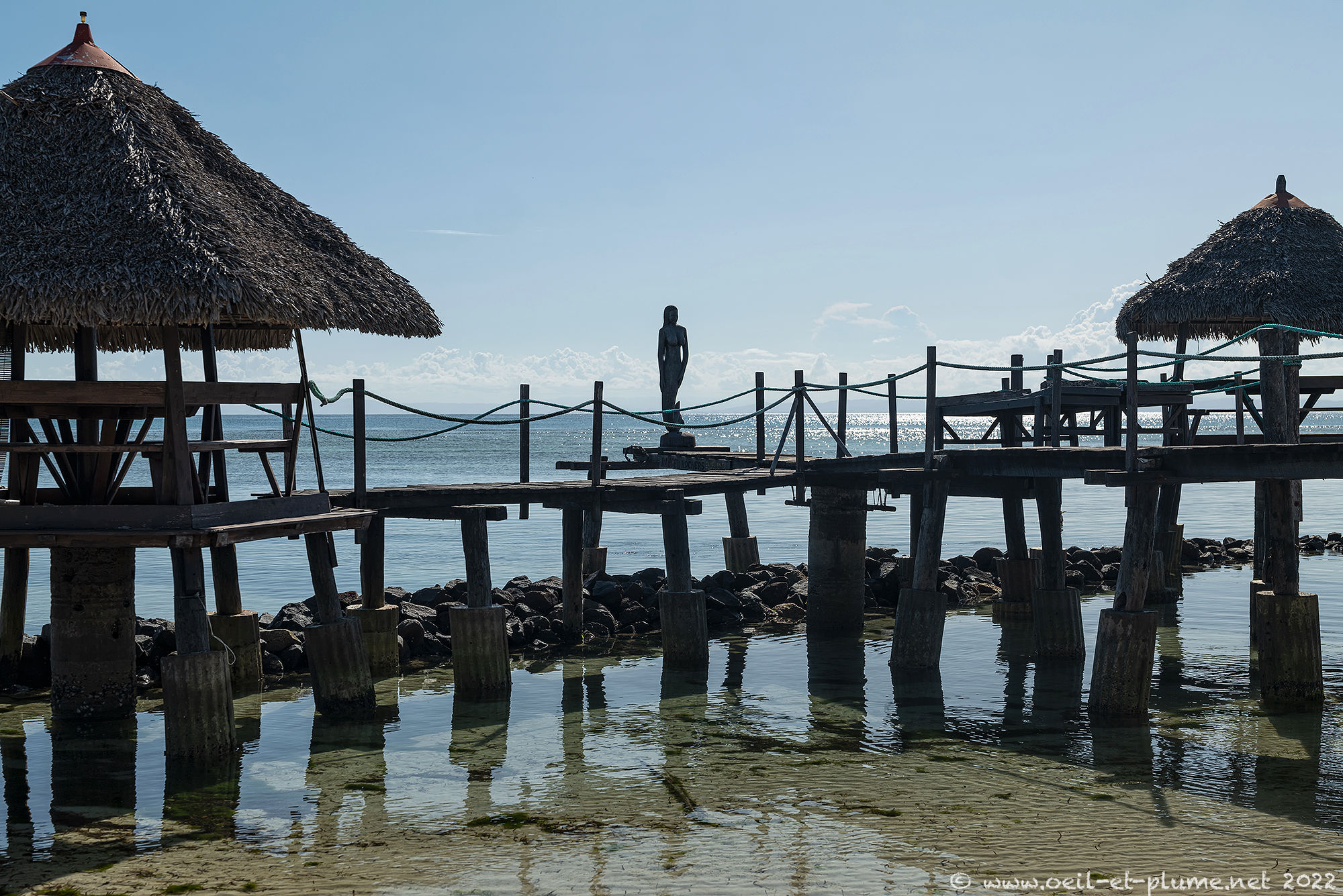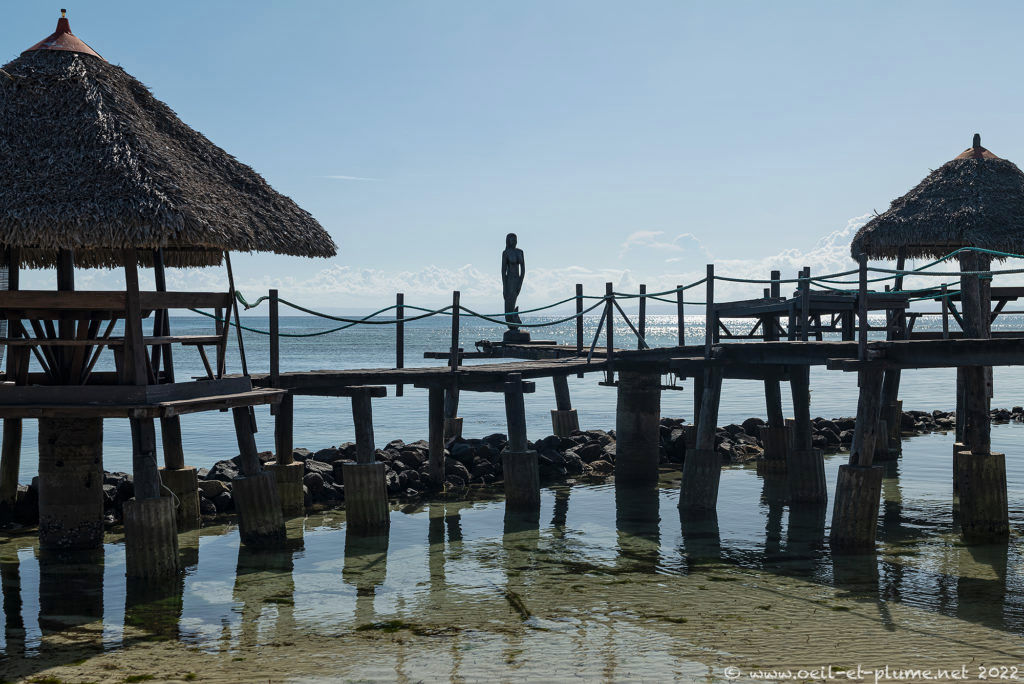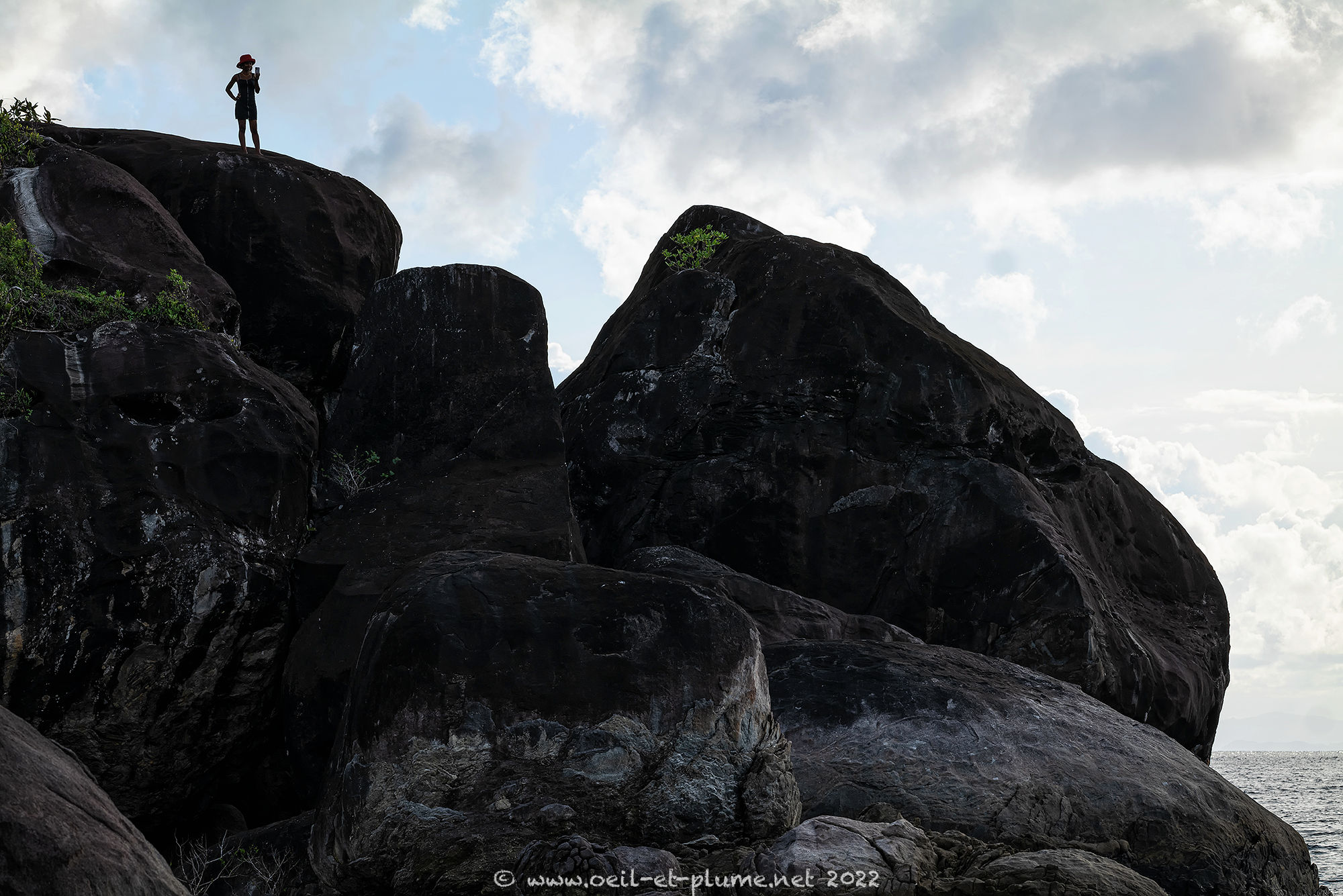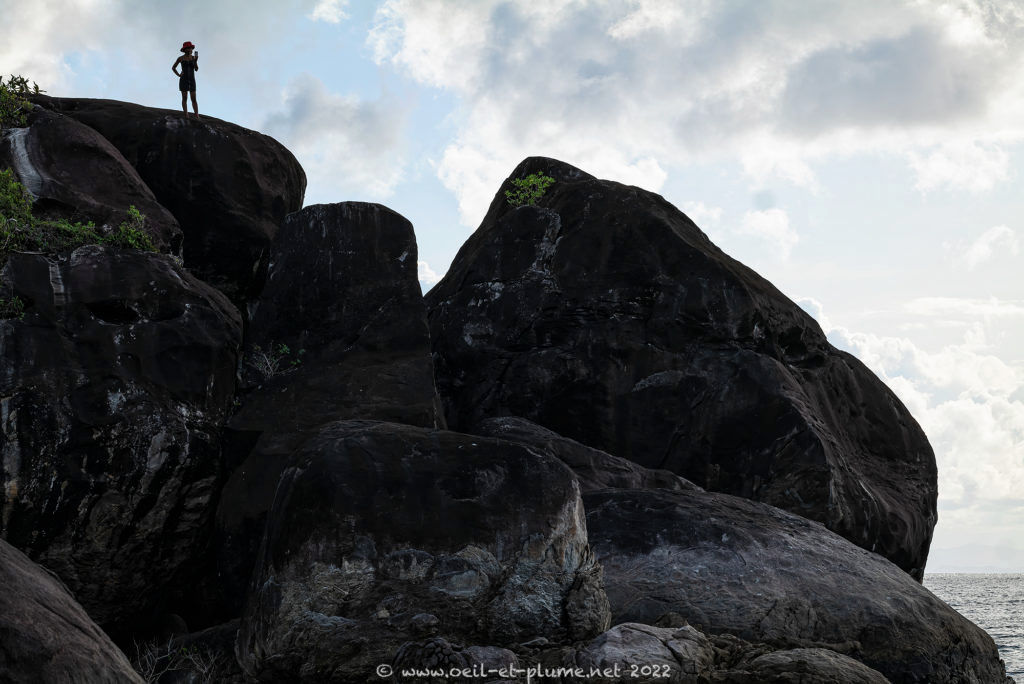 From the elevated rocks, the bay appears to our eyes. The place is stunningly beautiful – a natural gem. Wild and quiet, it could serve perfectly as a pirates haunt.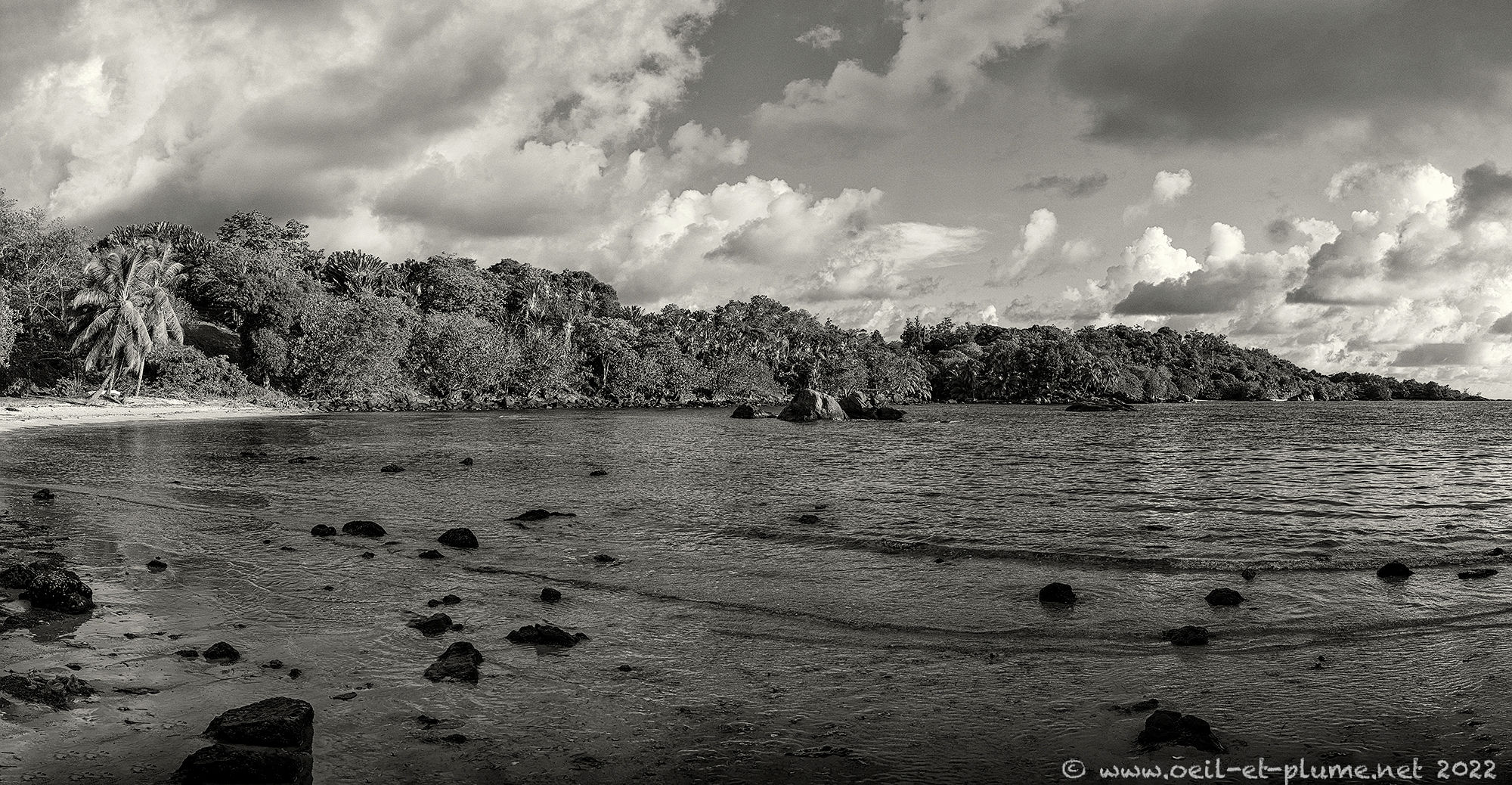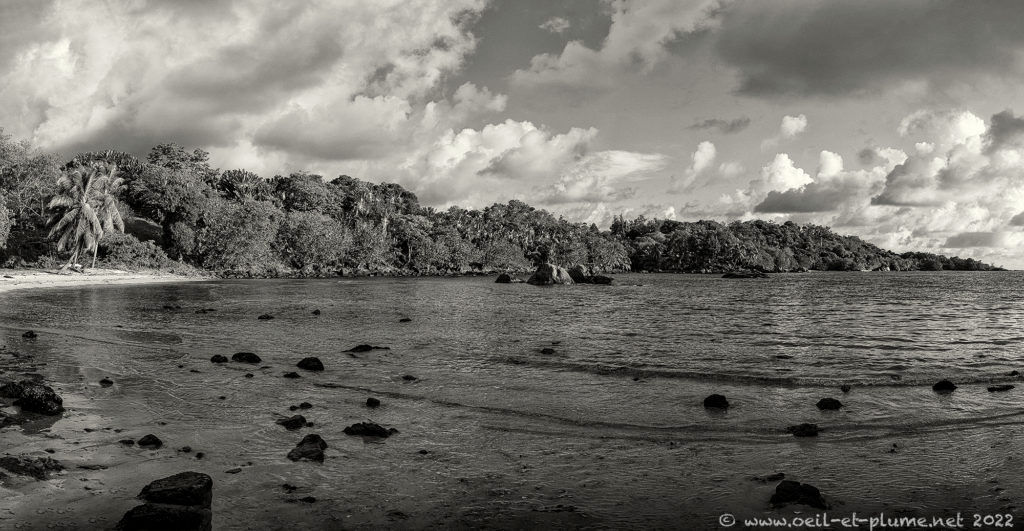 We storm into the bay, eager to explore its secrets. However, the beach is full of threatening giant sea snakes which discourage any visitors to pursue further. We fight hard to overcome them, only to face another maritime monster.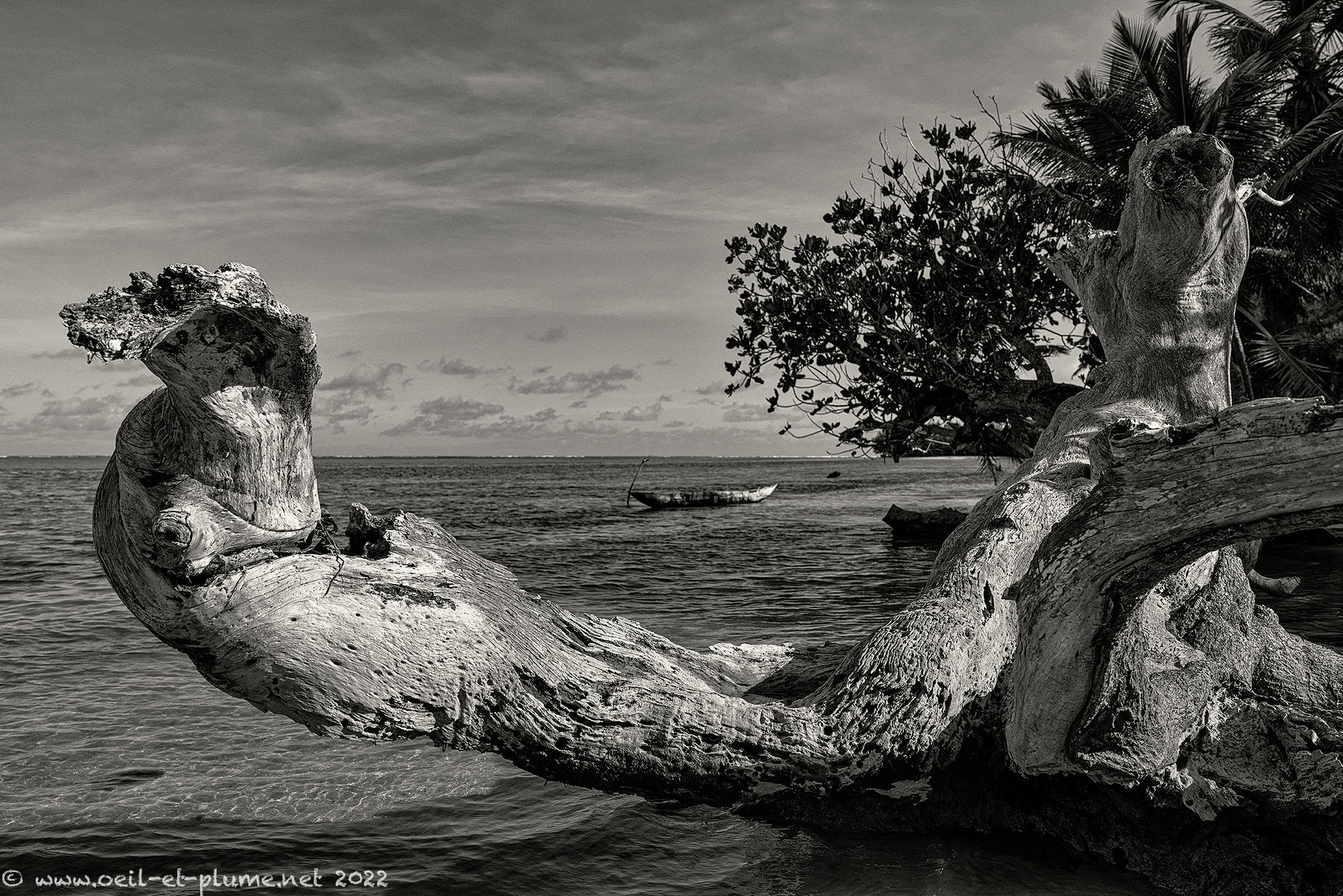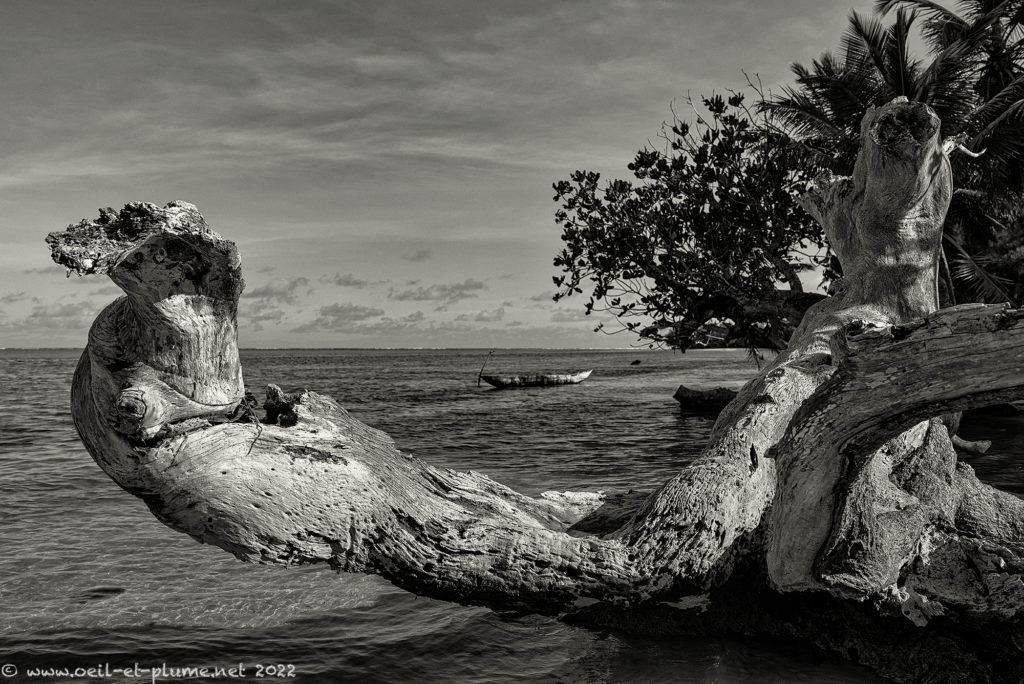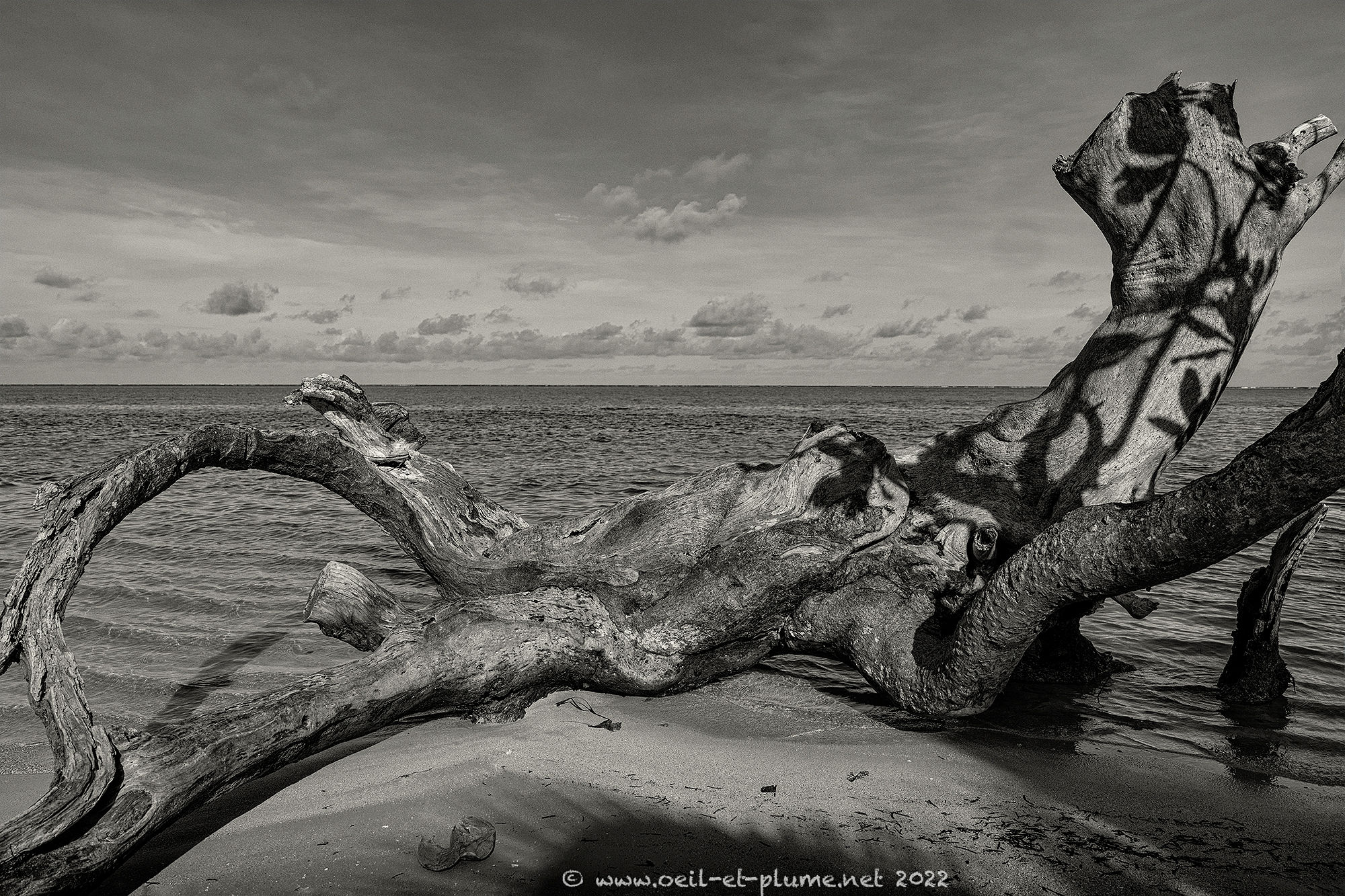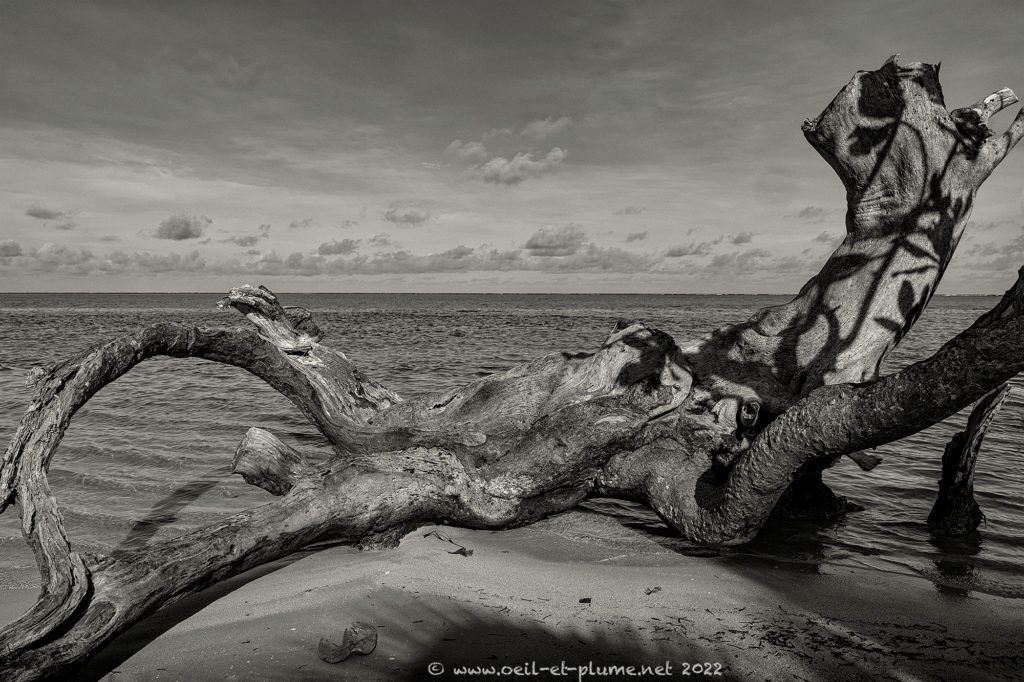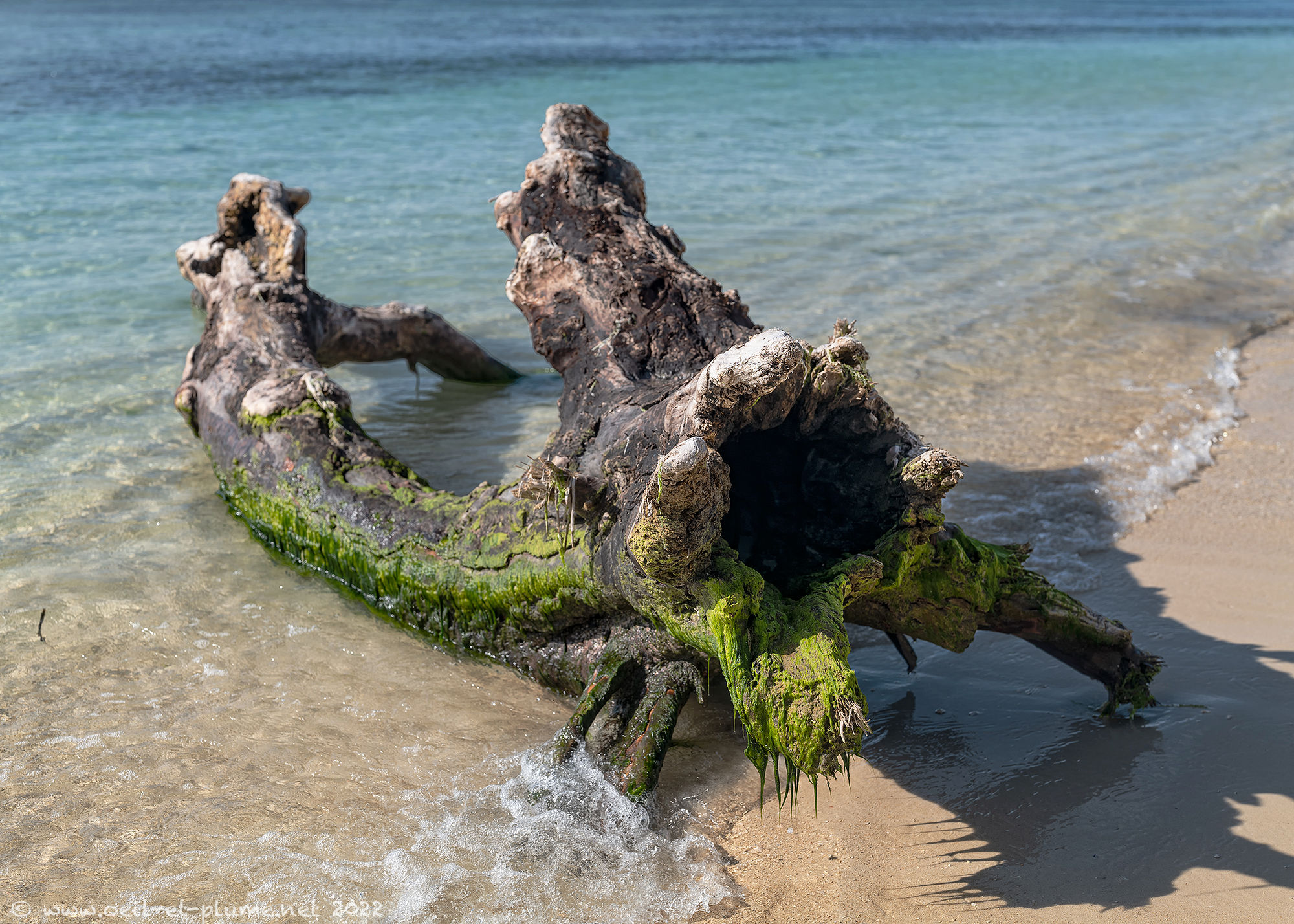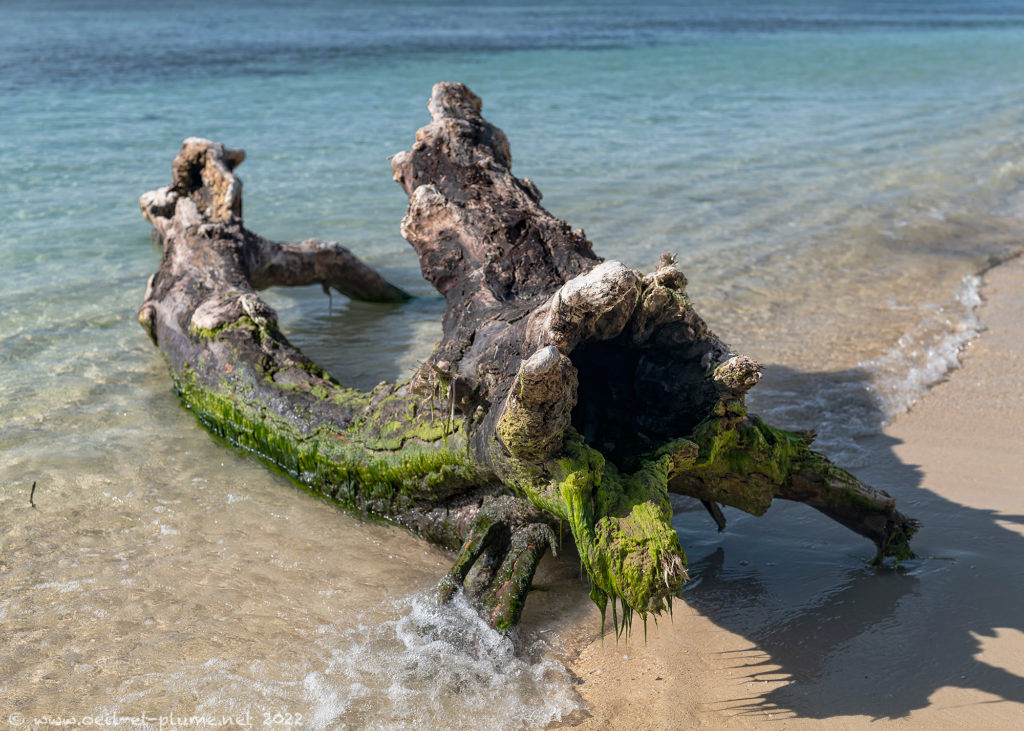 A giant octopus deploys its huge tentacles across the sand as well as into the water. Rather than another fight, we rely here on diplomacy to get through. The pirates' flag displayed on our tuk-tuk let the creature believe that we are pirates and opens us the way.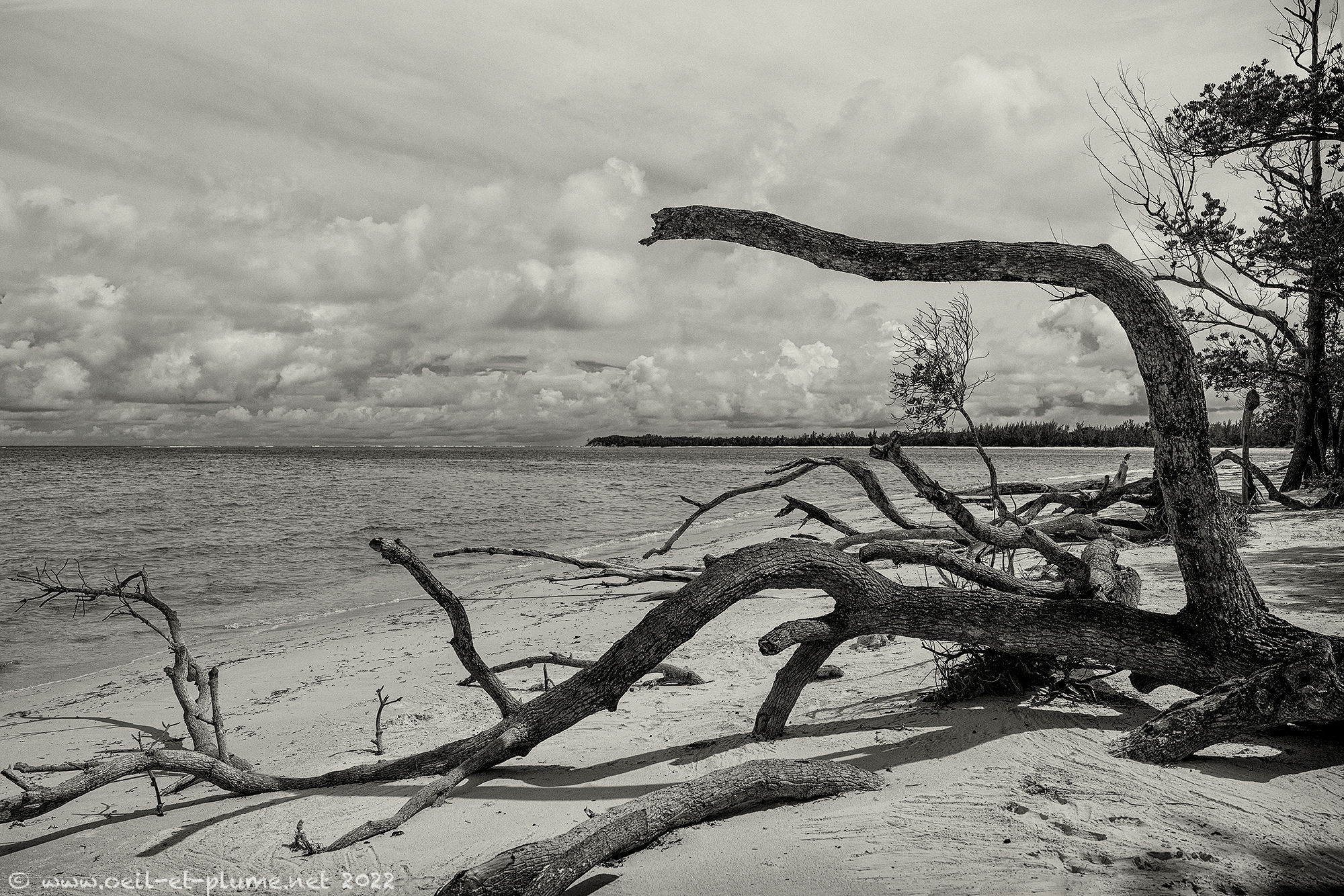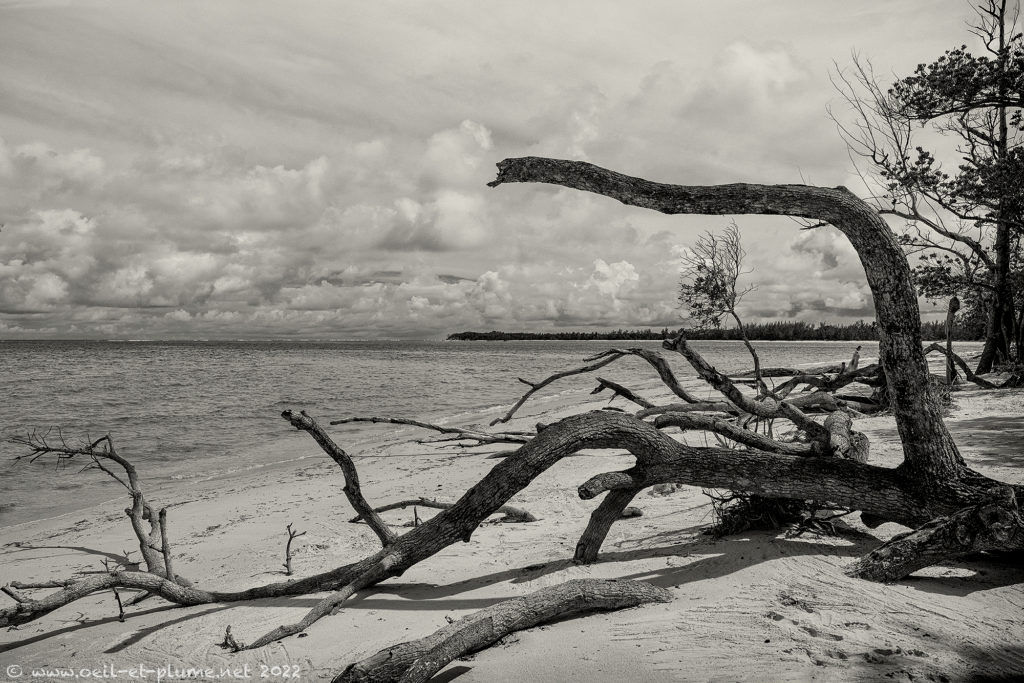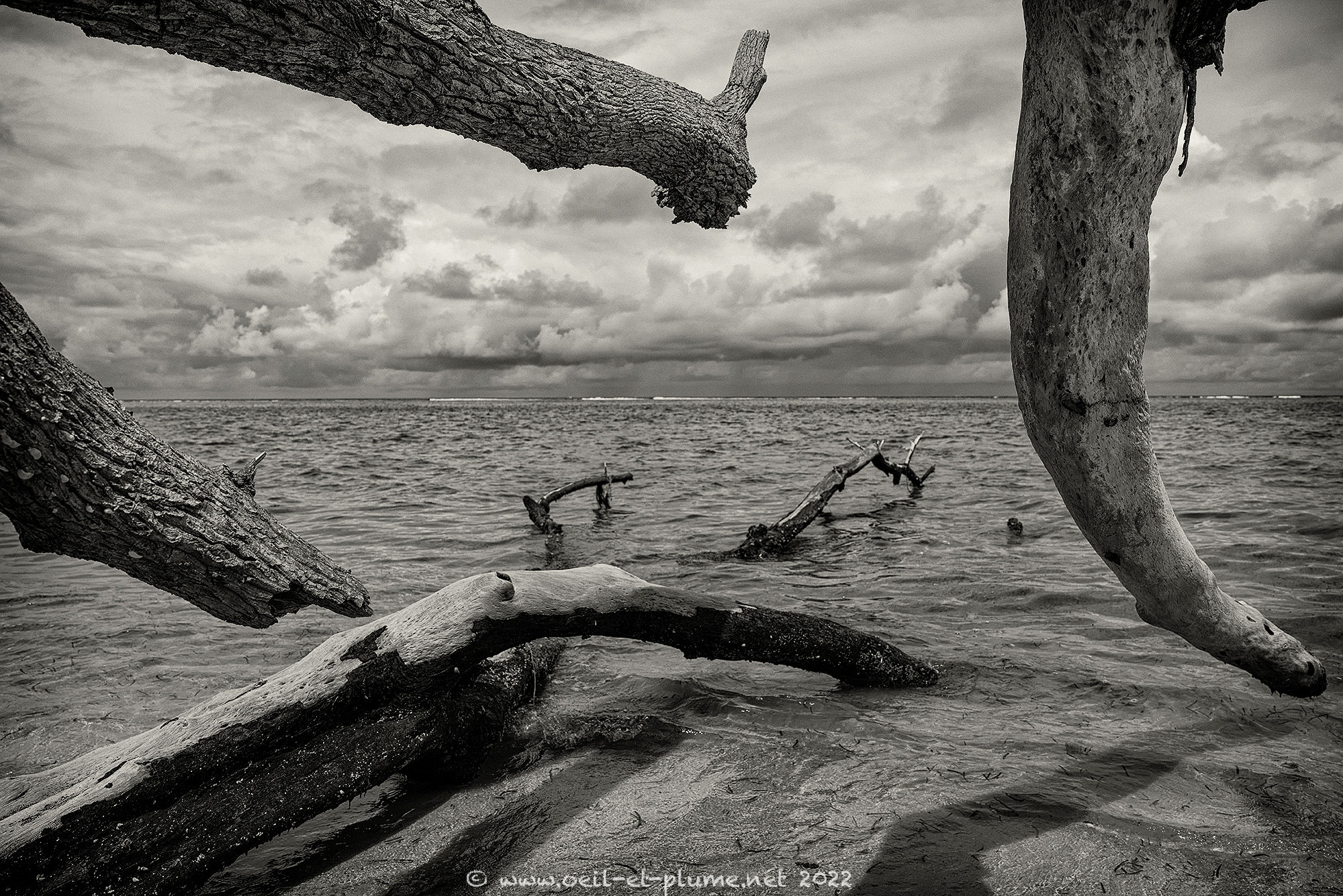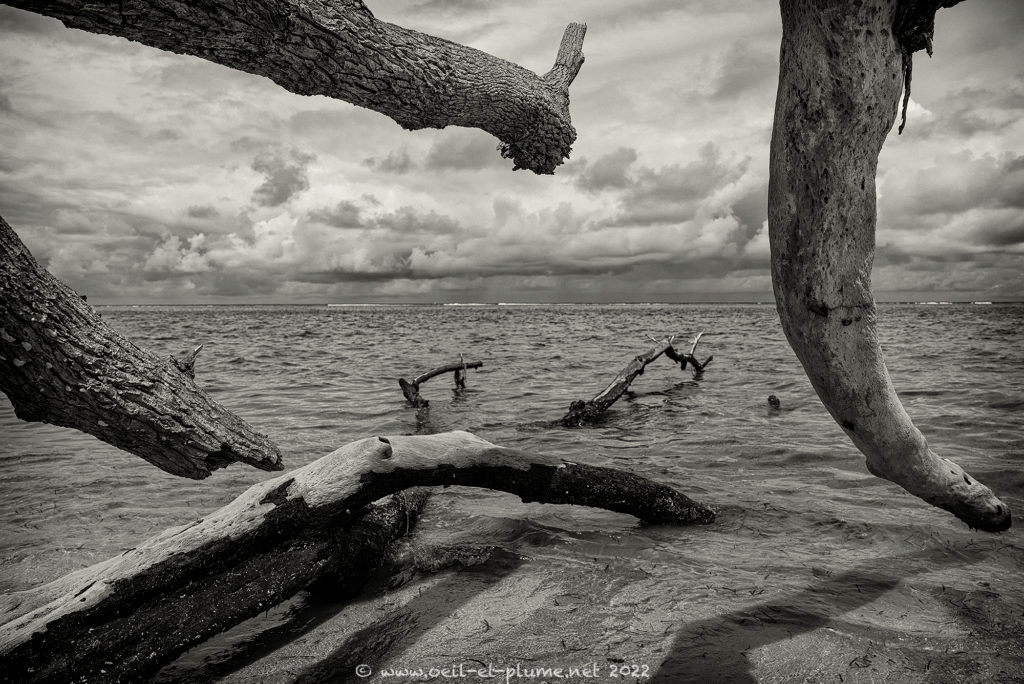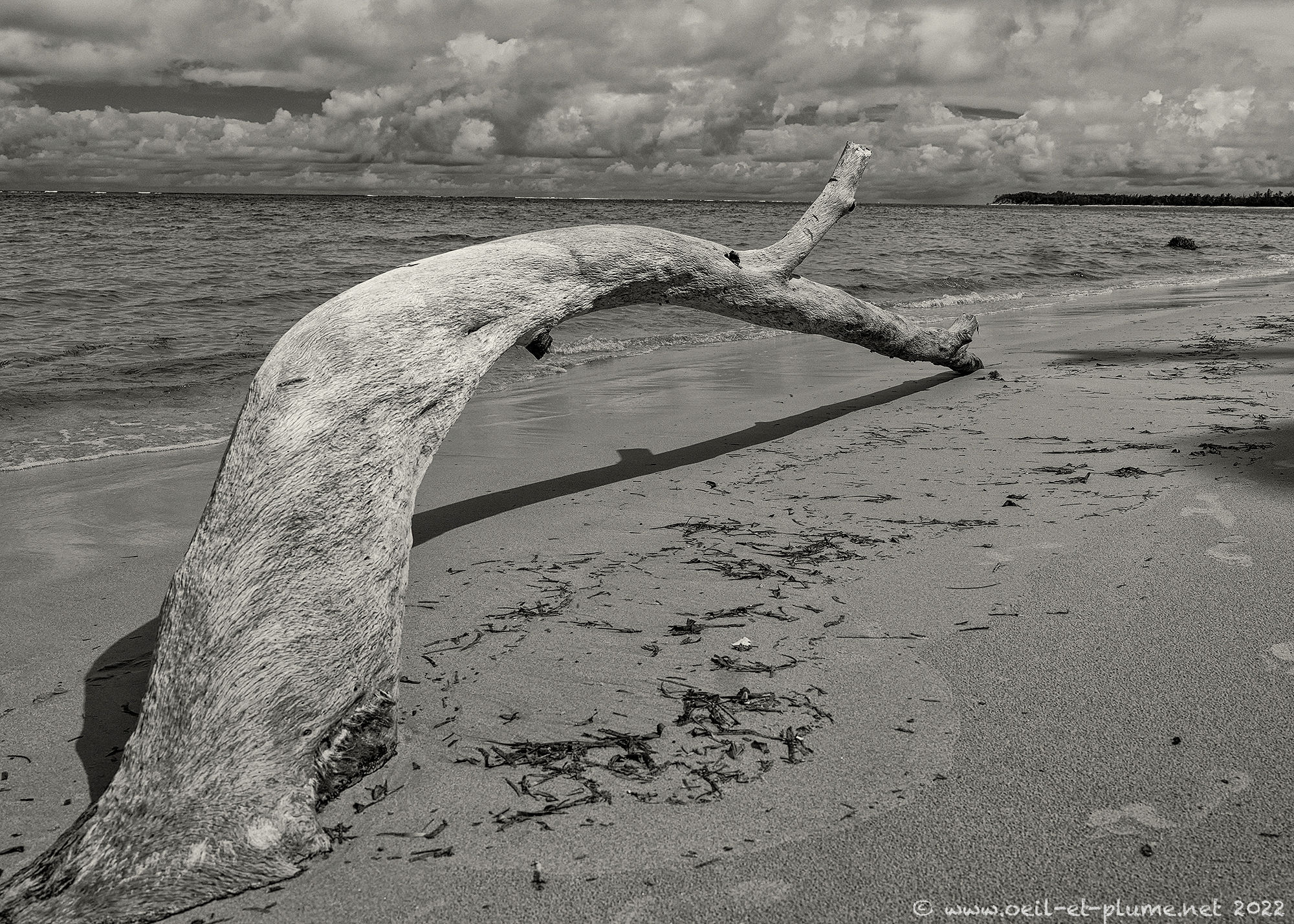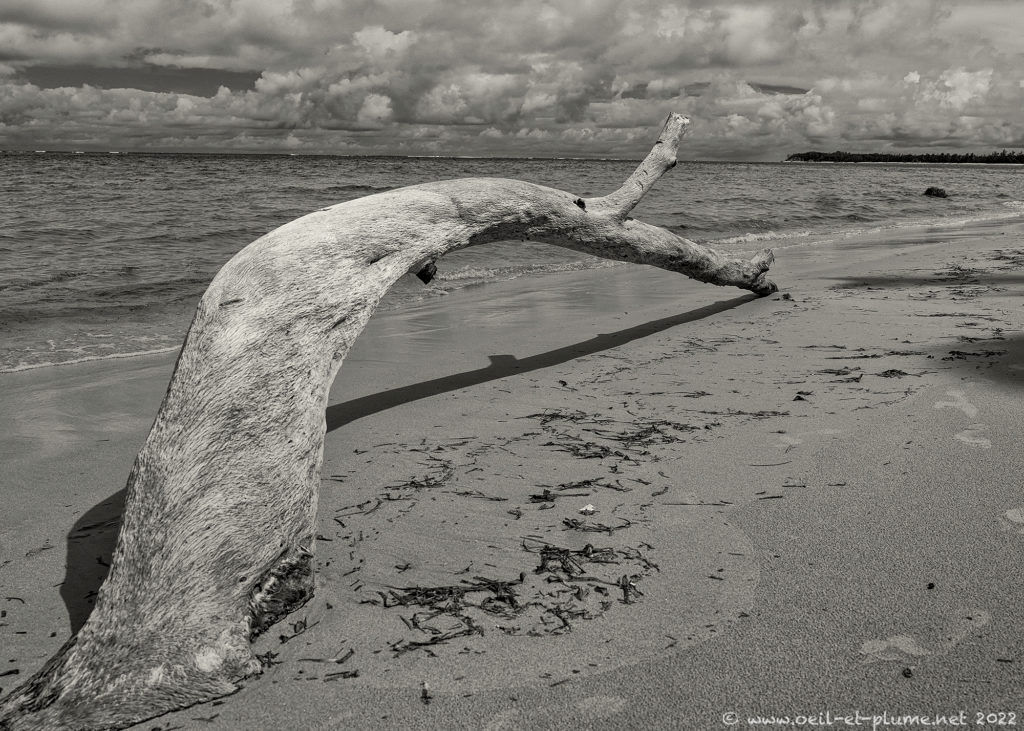 Another ocean giant waits for us further on the beach. An 11m-long spem whale (baleine-cachalot or physter macrocephalys) lies in the sand, visibly dead since several days. The pirates probably killed the whale in the blue water of the Indian Ocean and brought it here to look for amber in its body. They should hurry as prey birds are already gathering around the carcass, about to start their feast.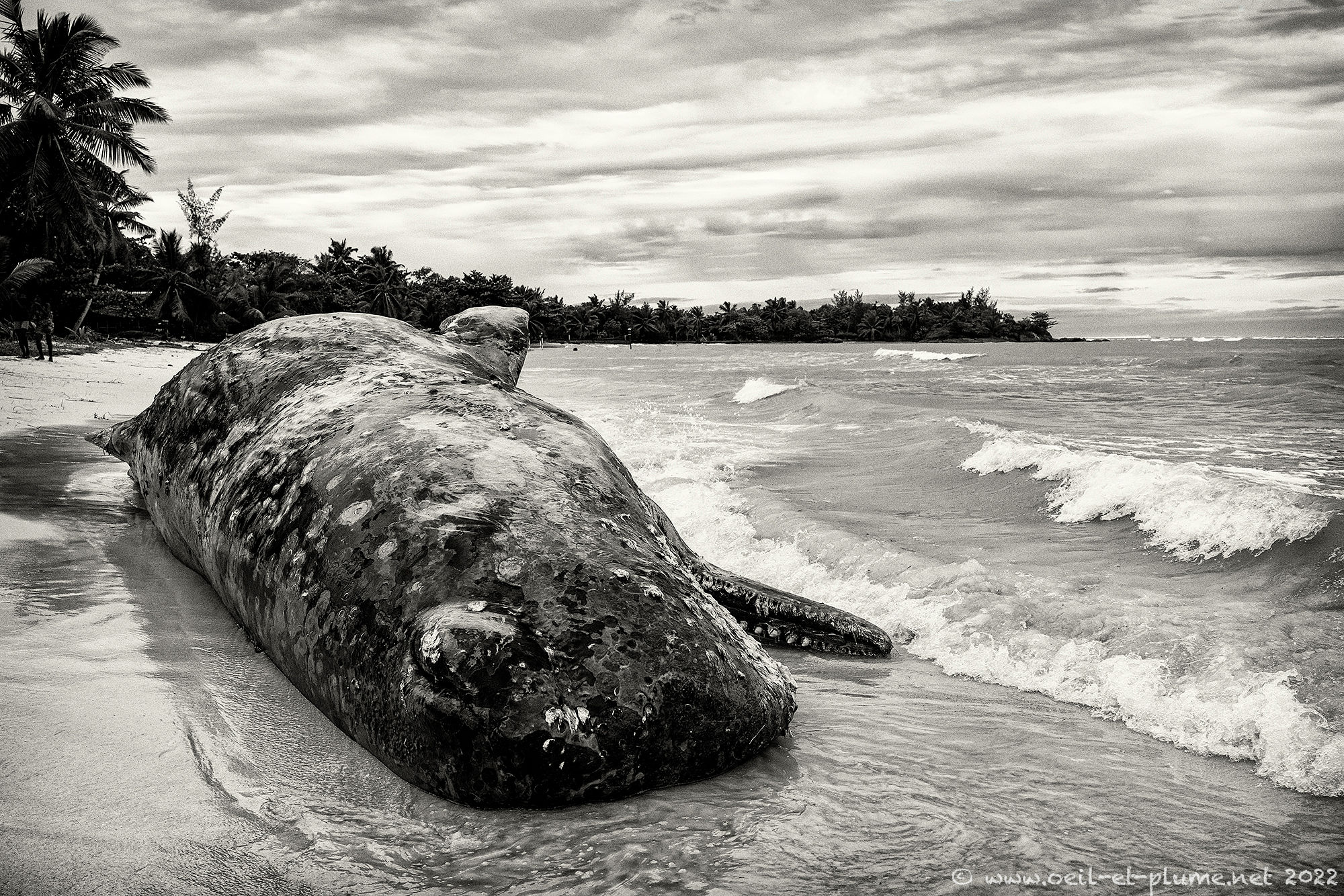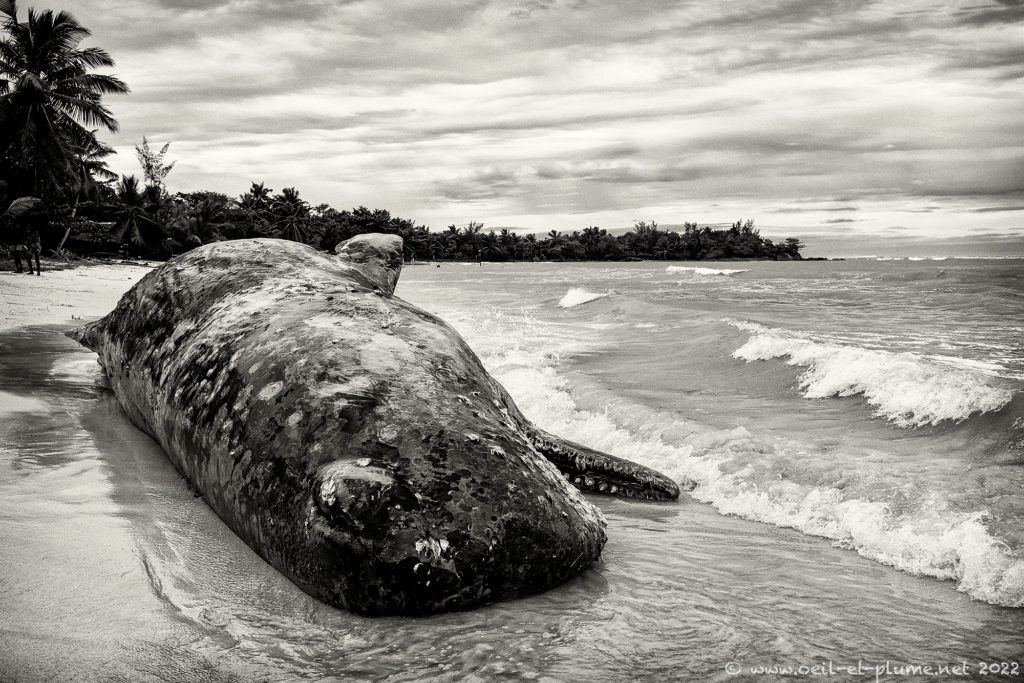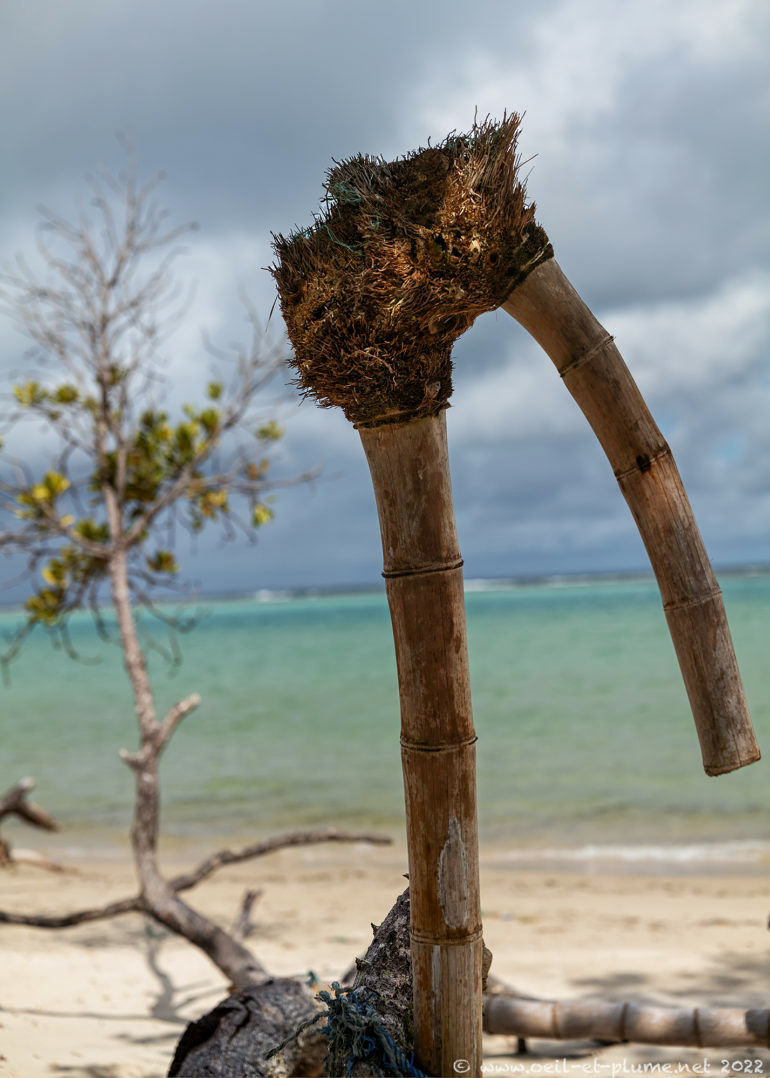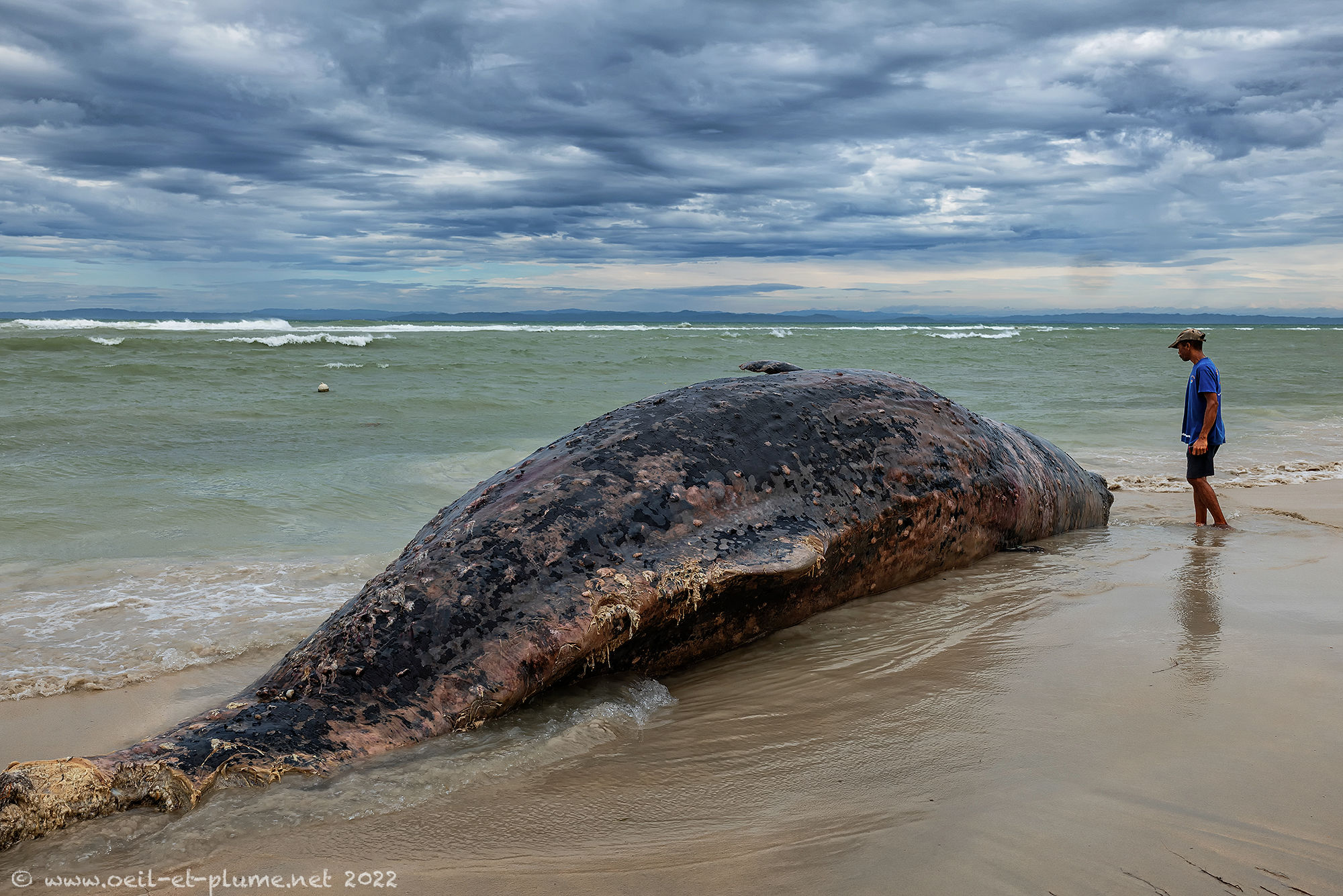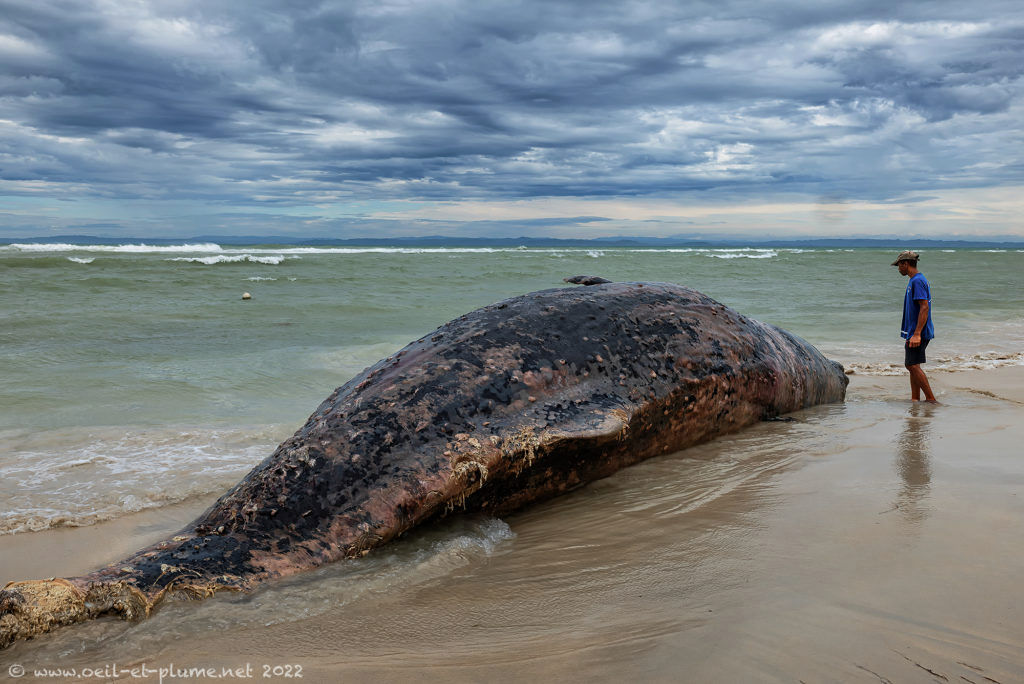 The fact that the pirates left the dead spem whale unattended suggests that they left hastily their hideout to pursue their main activity at sea. Banking on such window of opportunity, we finally reach their settlement after having found a few of their worn-out pirogues.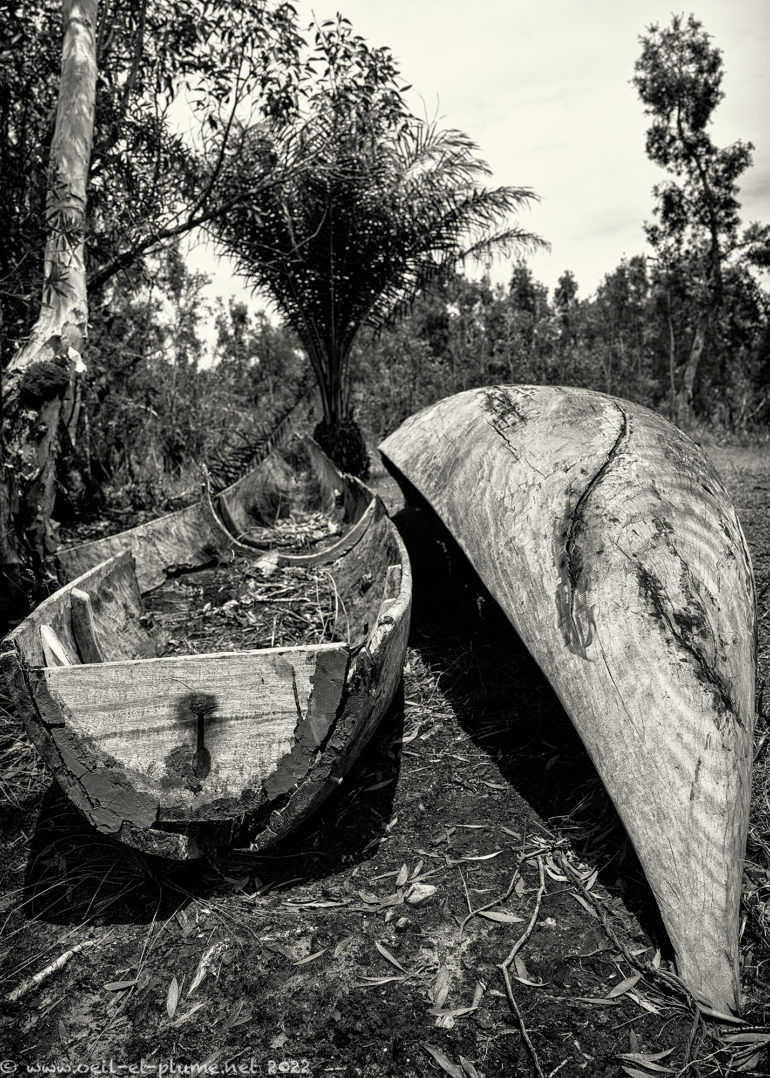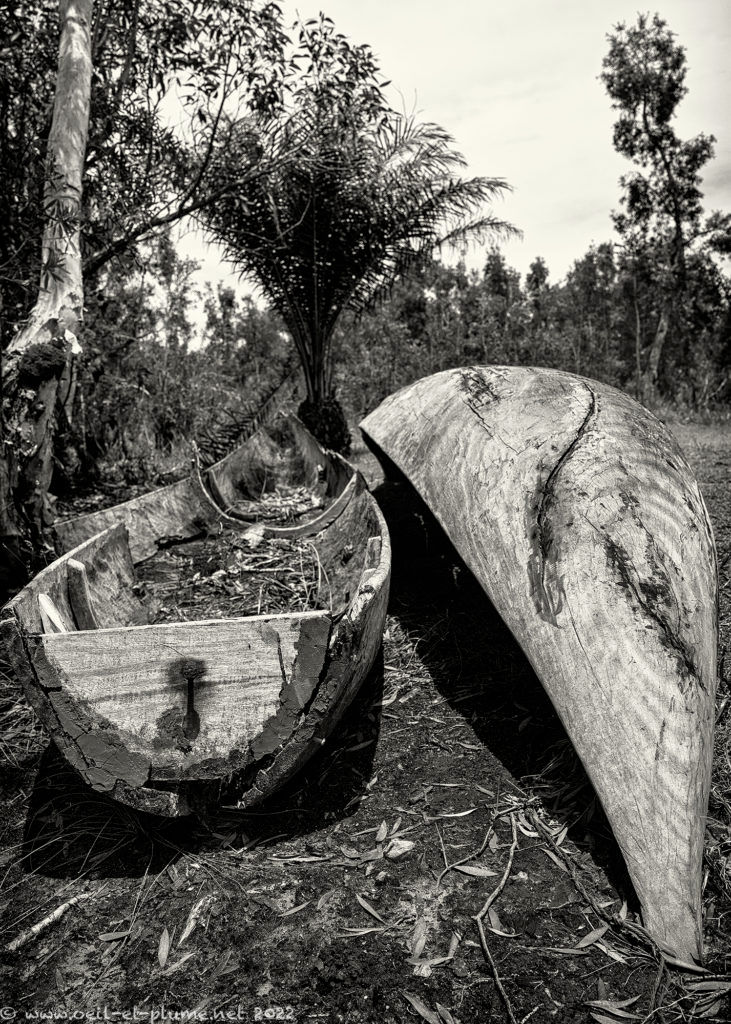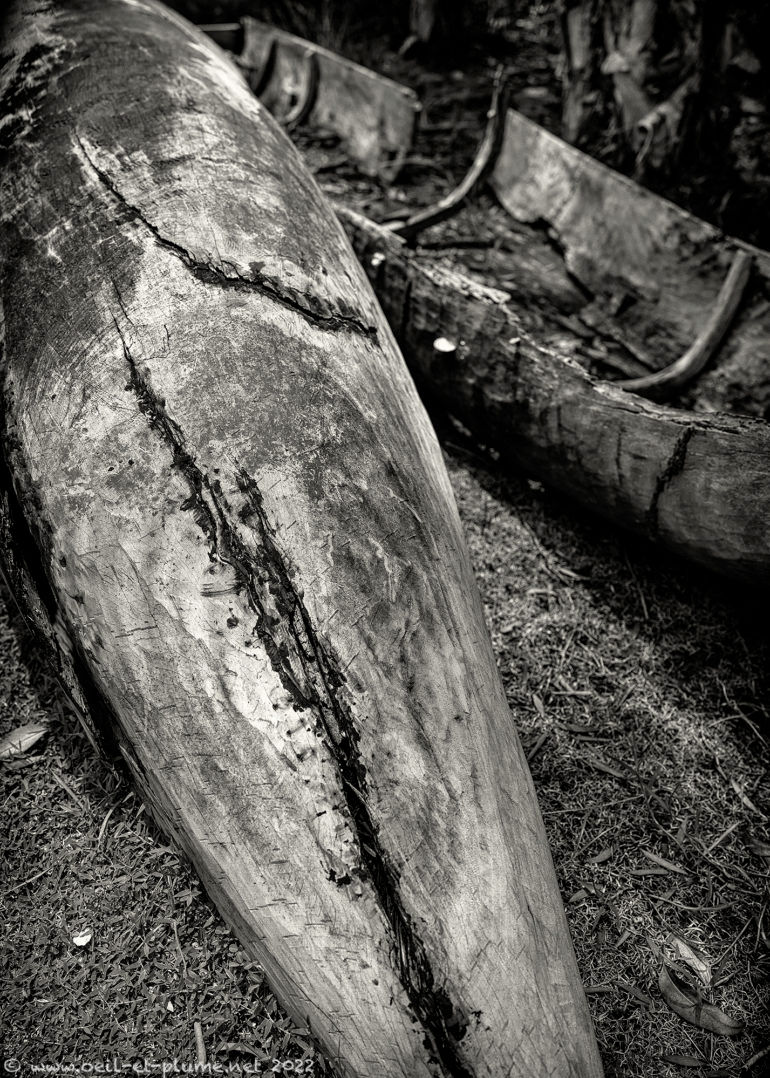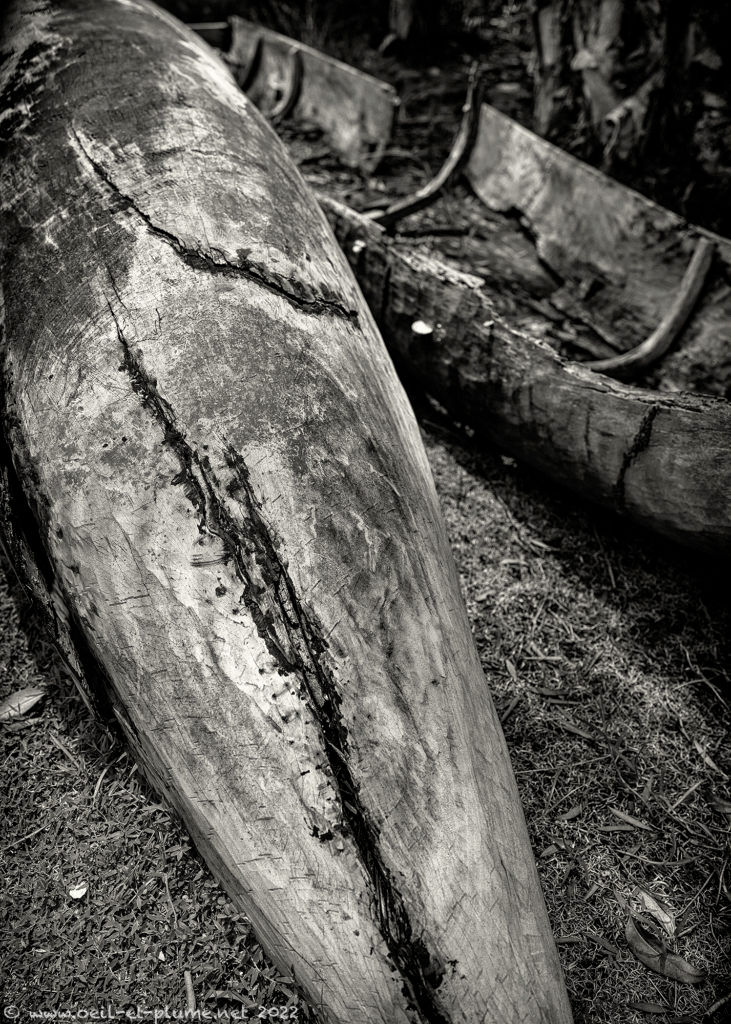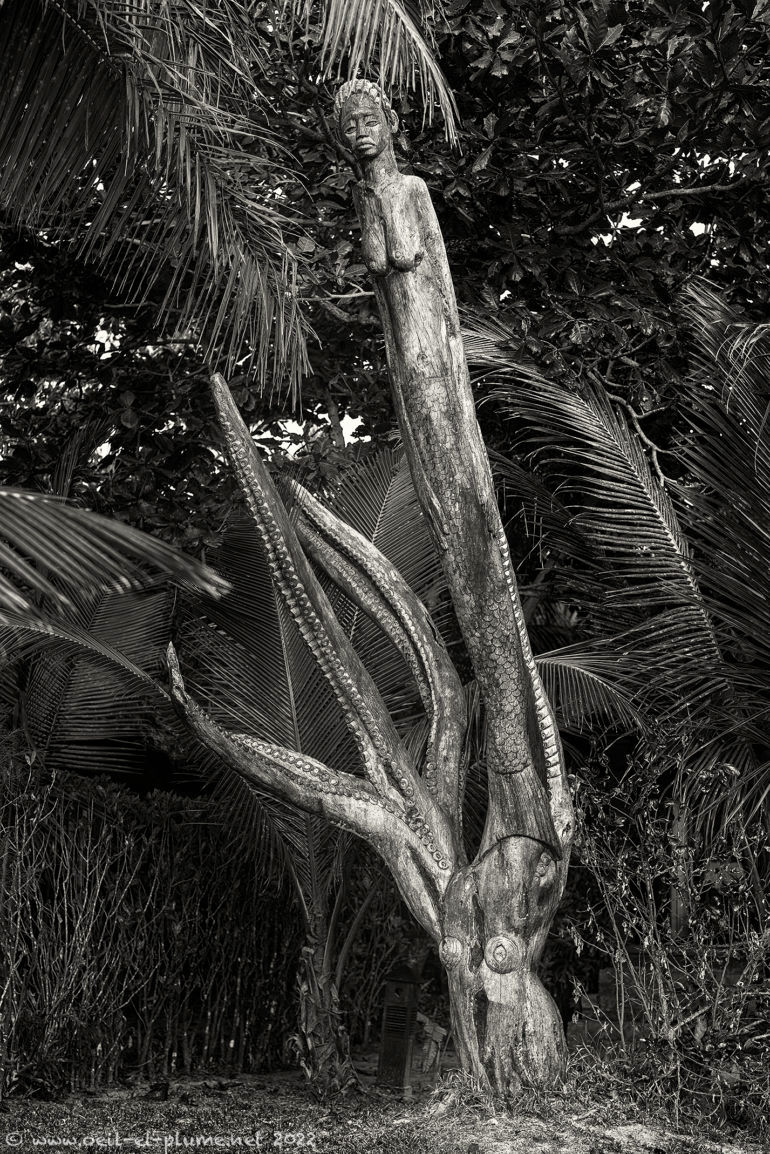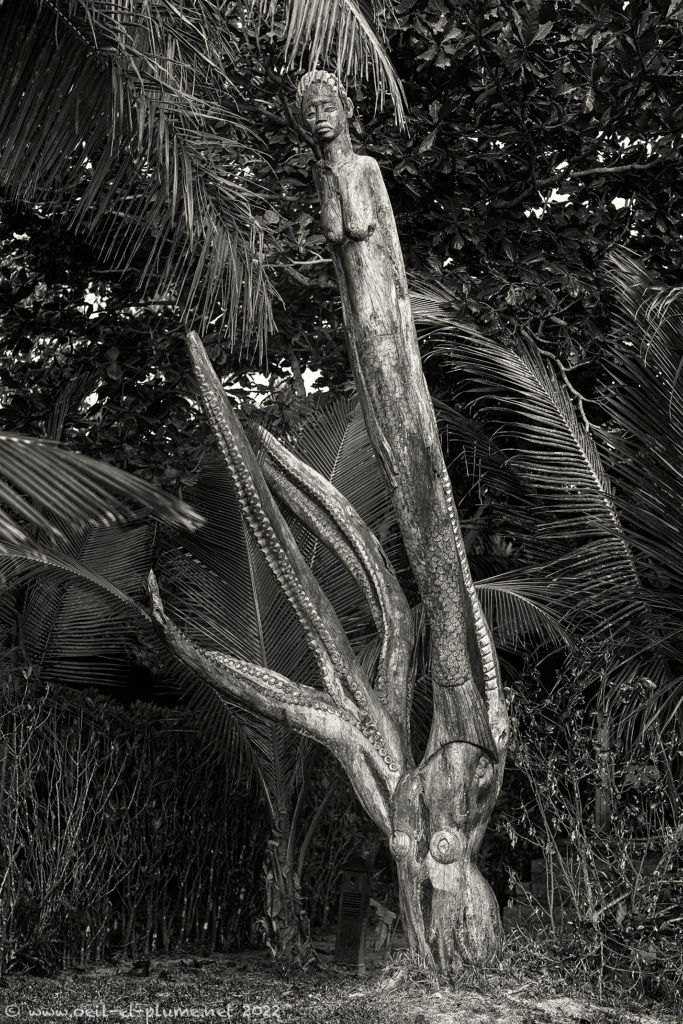 The camp is watched solely by a octopus and a siren, both half-asleep. Taking benefit of their passivity, we search the camp and its surroundings and find invaluable treasure items: refined golden sculptures are standing in the middle of coconut trees. Nearby, enormous round-shaped golden ingots lay on the ground. A tiny green lizard whispers provocatively: "Aren't those pieces of jewellery beautiful?"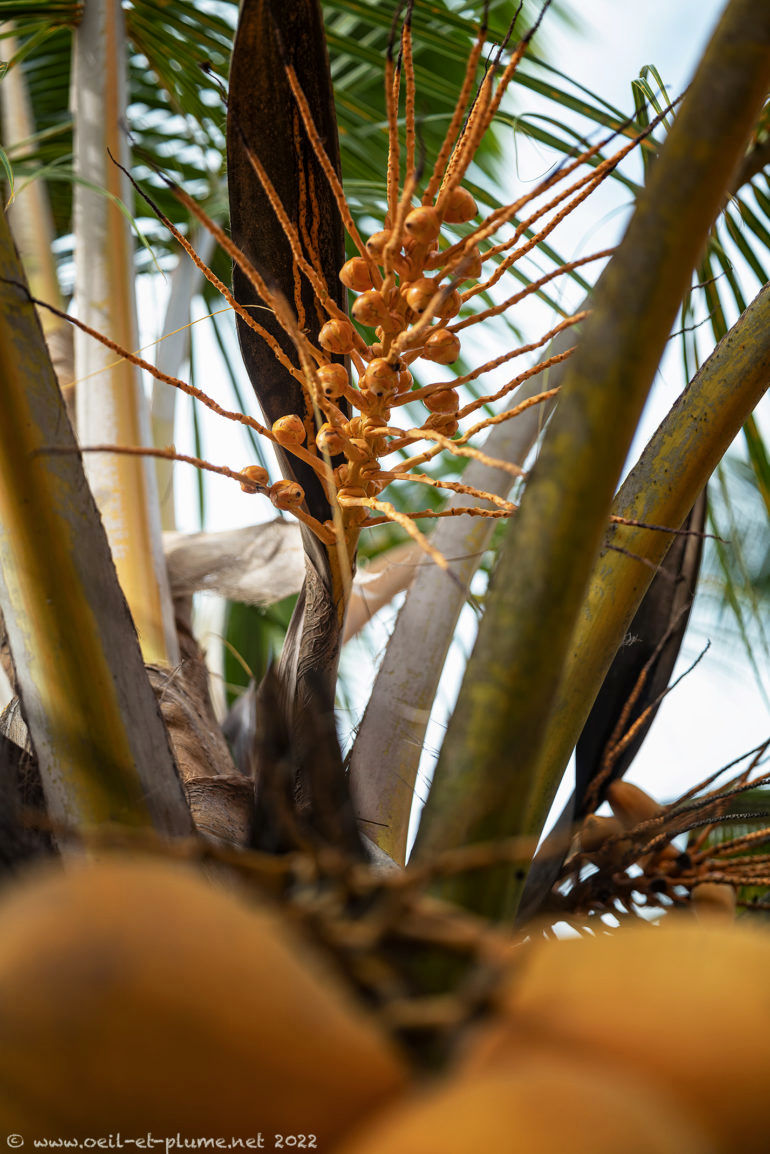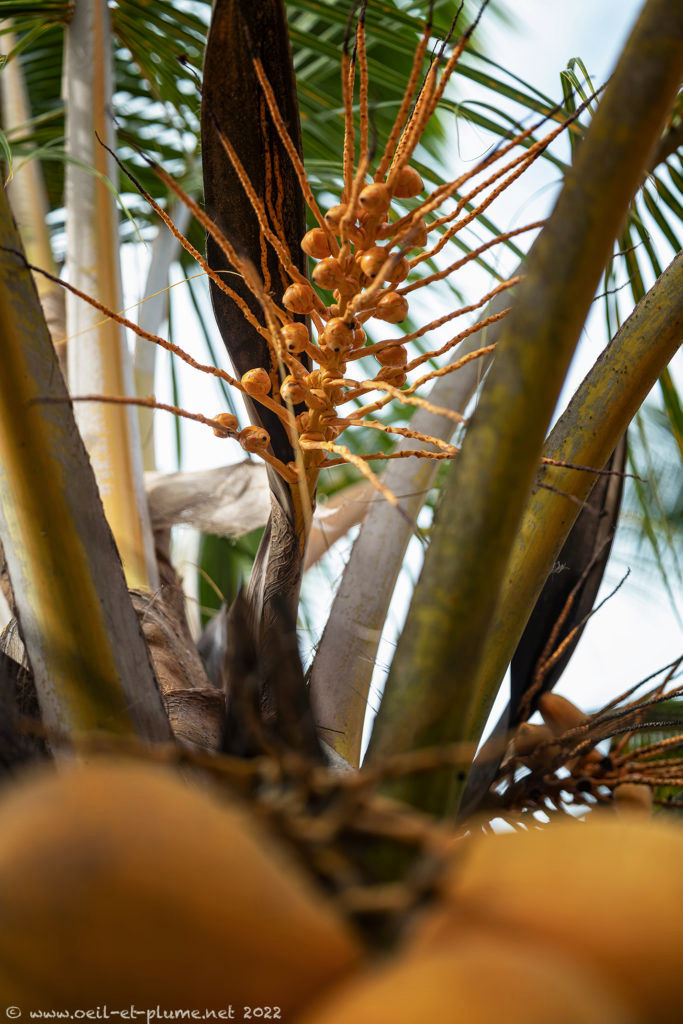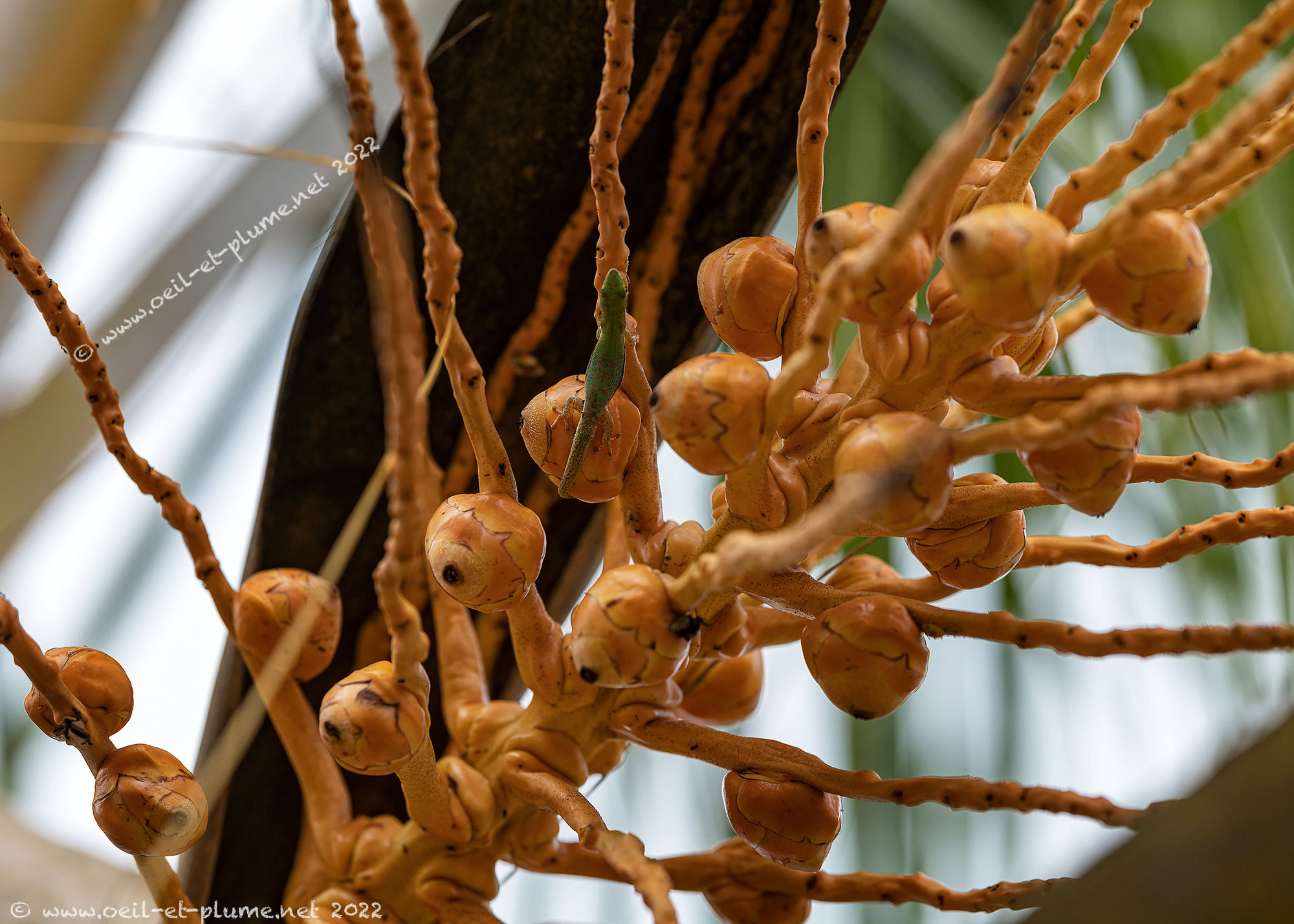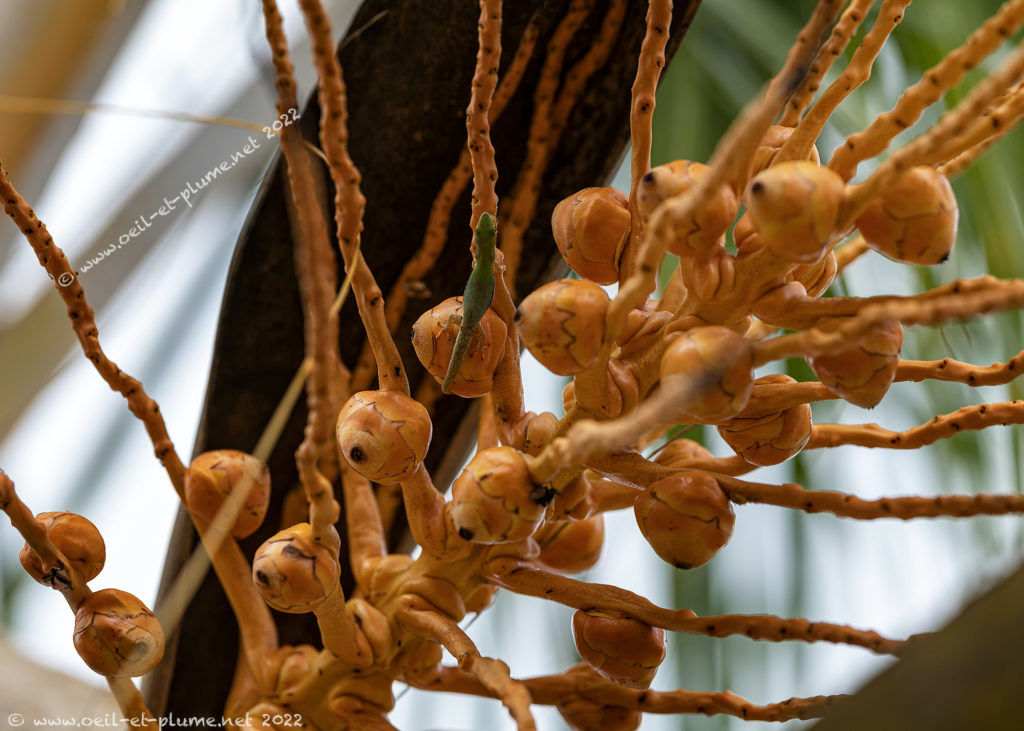 They are indeed, but we leave them there. We succeeded in locating them, which was more than enough to our satisfaction. We feel even euphoric about the outcome of today's search. As those gold pieces are likely only a small part of the pirates' treasure in Sainte-Marie, we will continue searching elsewhere tomorrow.
Cheers,