If I would be a pirate, I would probably hide my treasure in a hard-to-reach and unpopulated location. As Sainte-Marie counts at least one of such places, we will be visiting the île au Sable (Sand Island) this morning.
Île au Sable
The île au Sable a long and thin coral sand bank slightly emerging from the ocean's crystalline water along the coral reef. It is located further east from the oriental shore of Sainte-Marie. The île au Sable is a sacred place, populated by the spirits of local residents' ancestors as well as by flocks of maritime birds.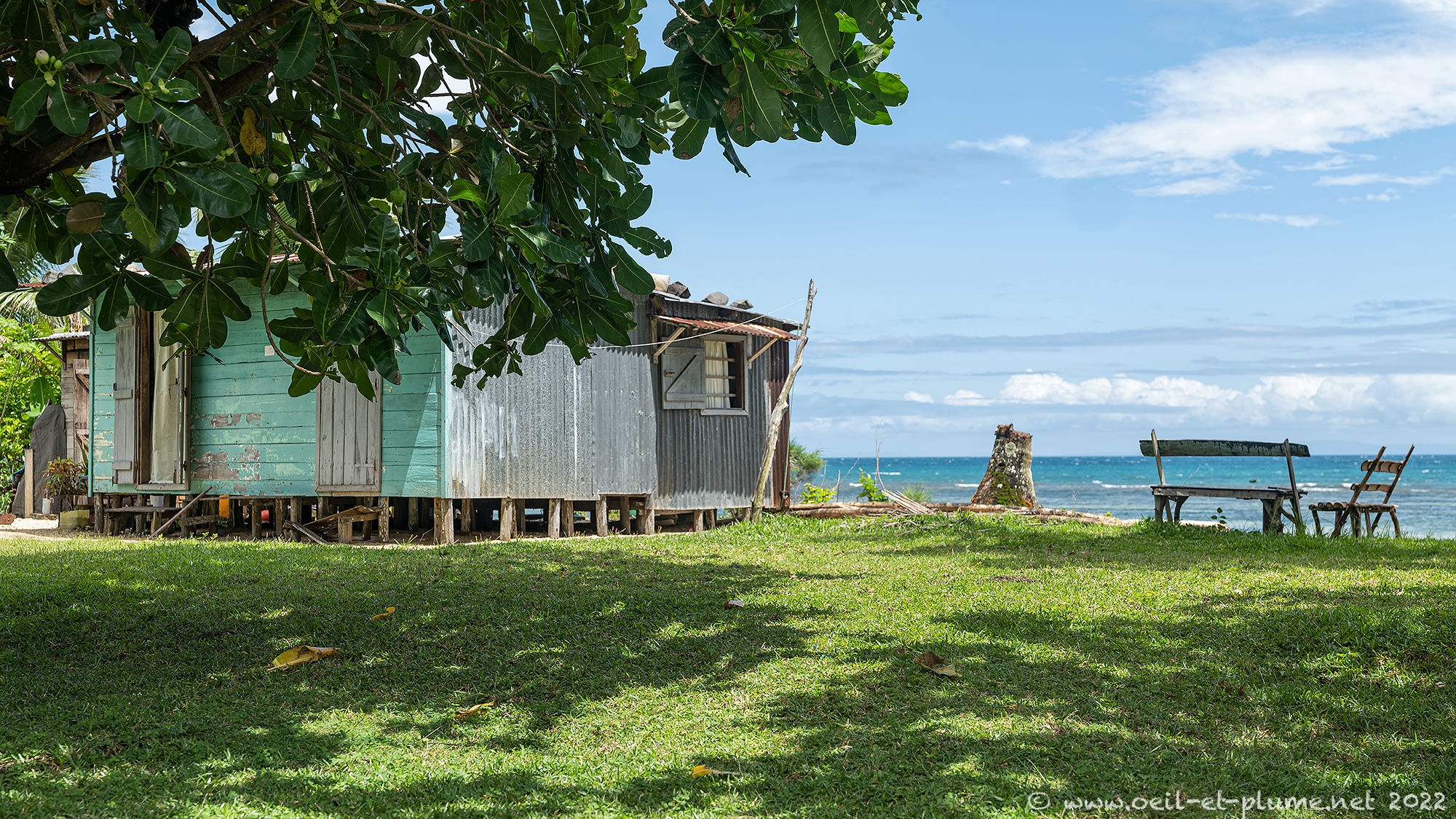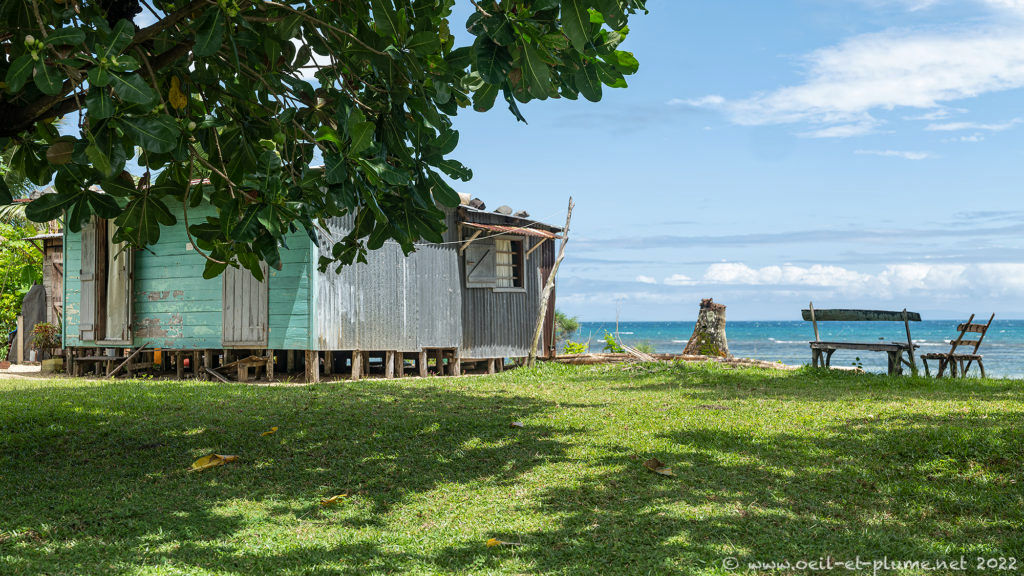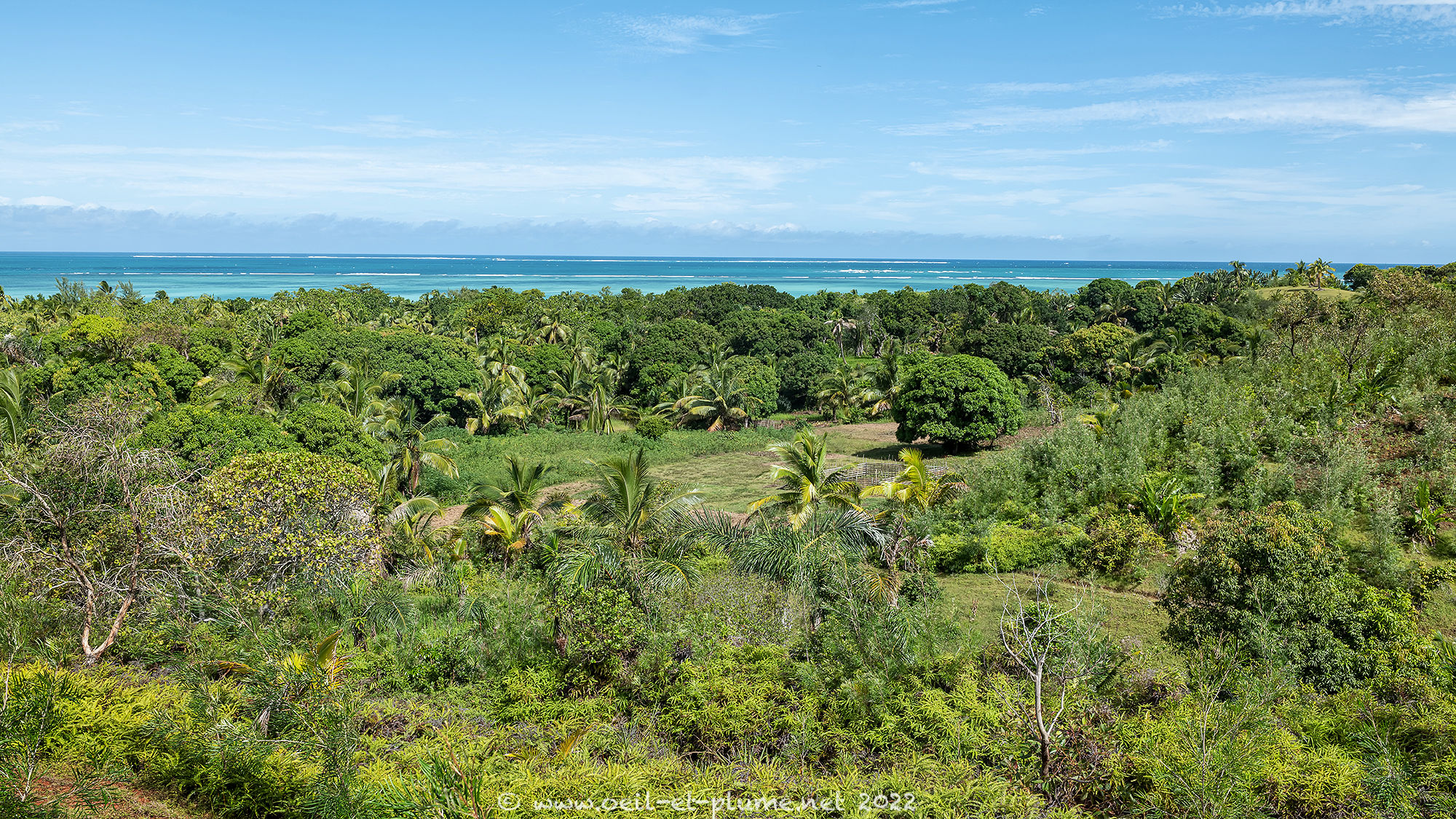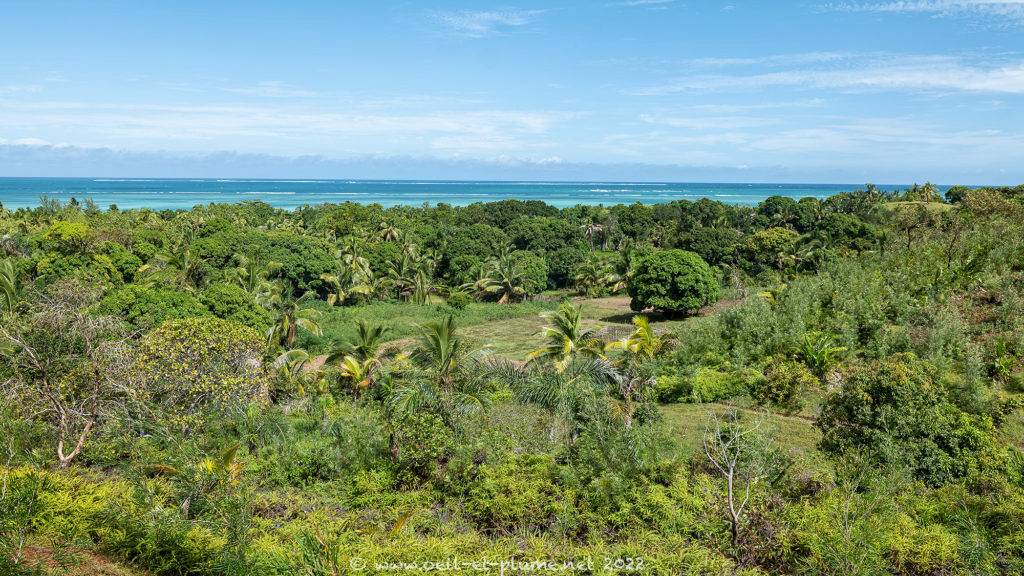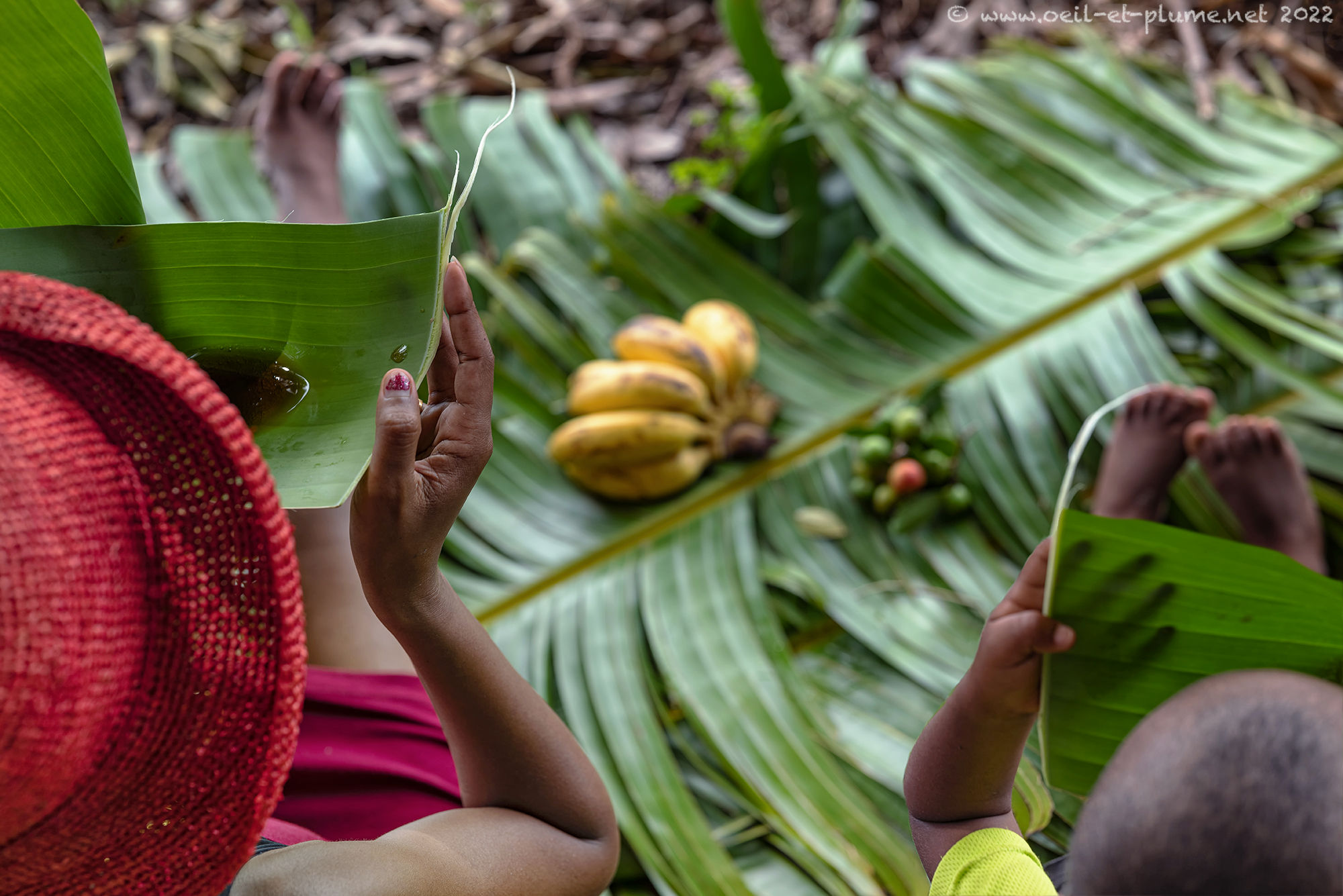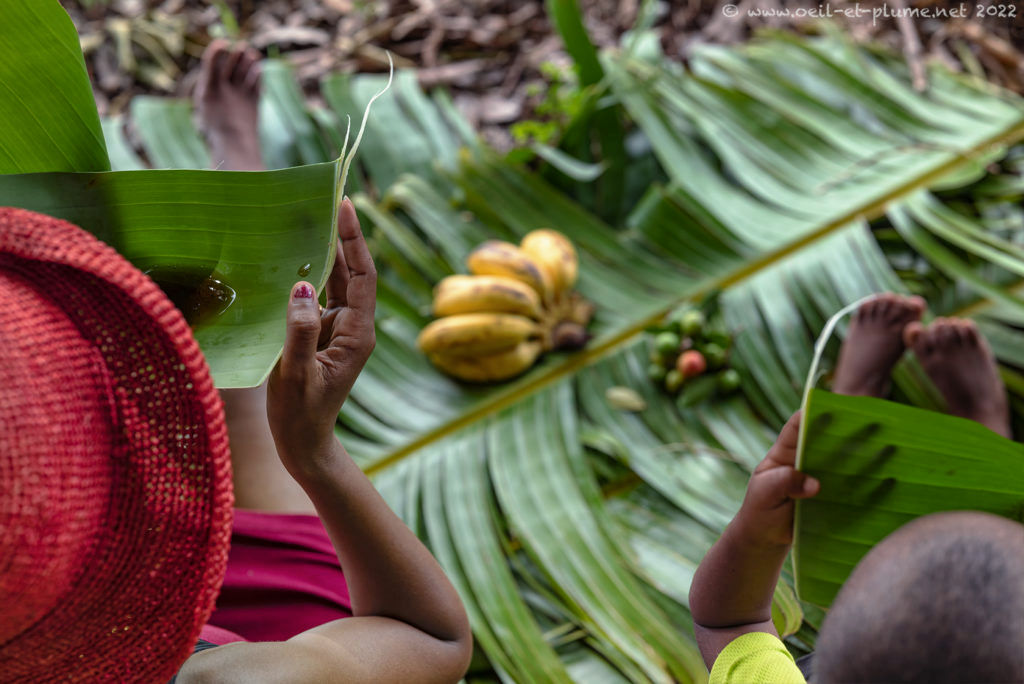 From our guesthouse, we spot the long white line of coral reef marked by waves splashes; our destination lays somewhere there. Excited by the challenging journey ahead, we set off aboard our pirogue with no delay after our breakfast.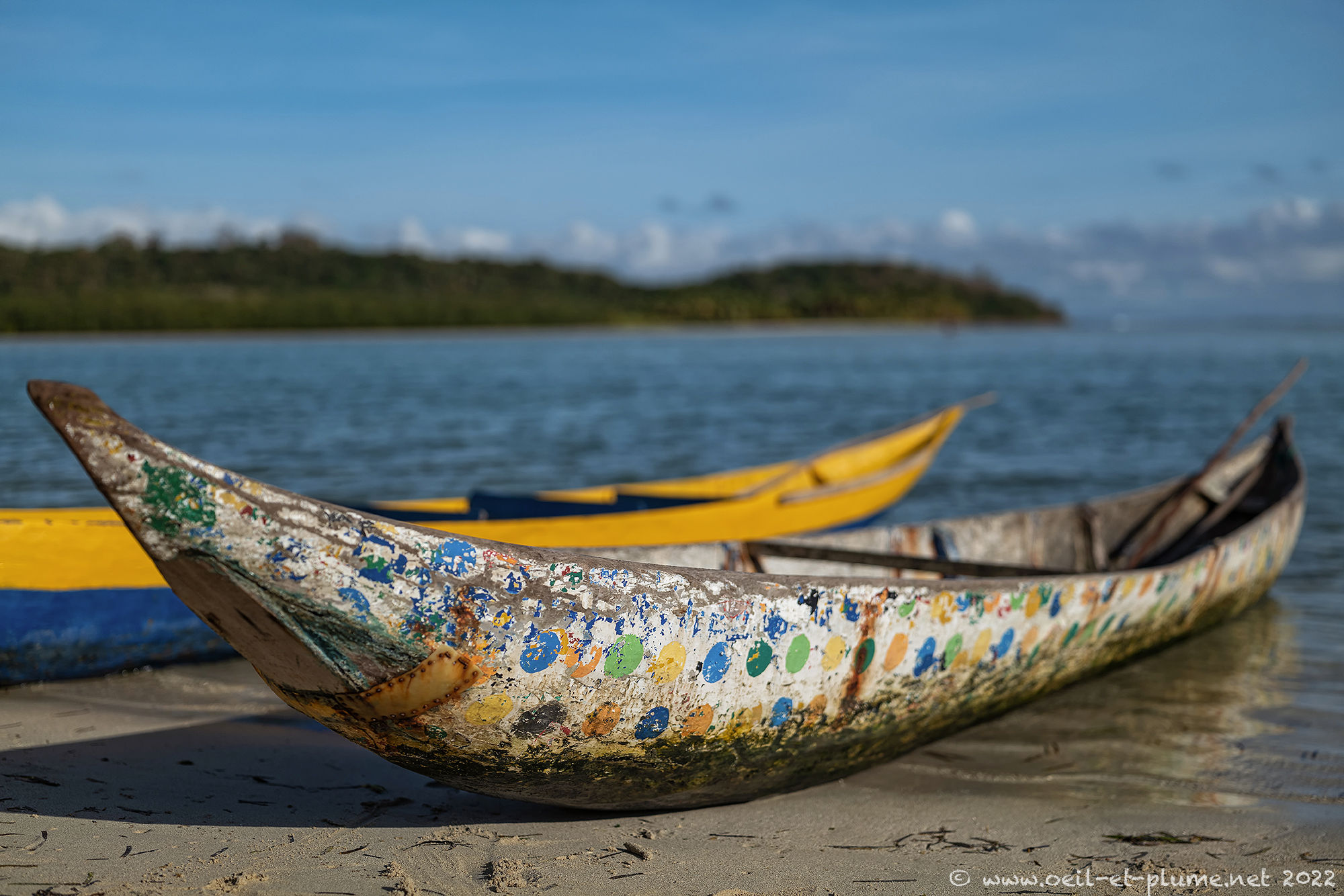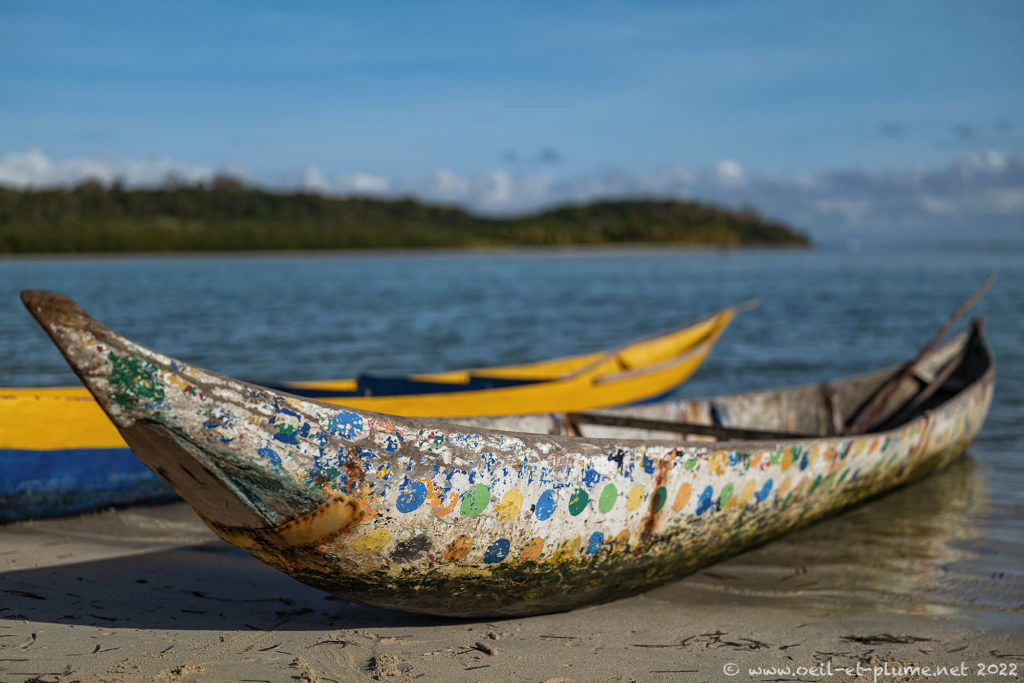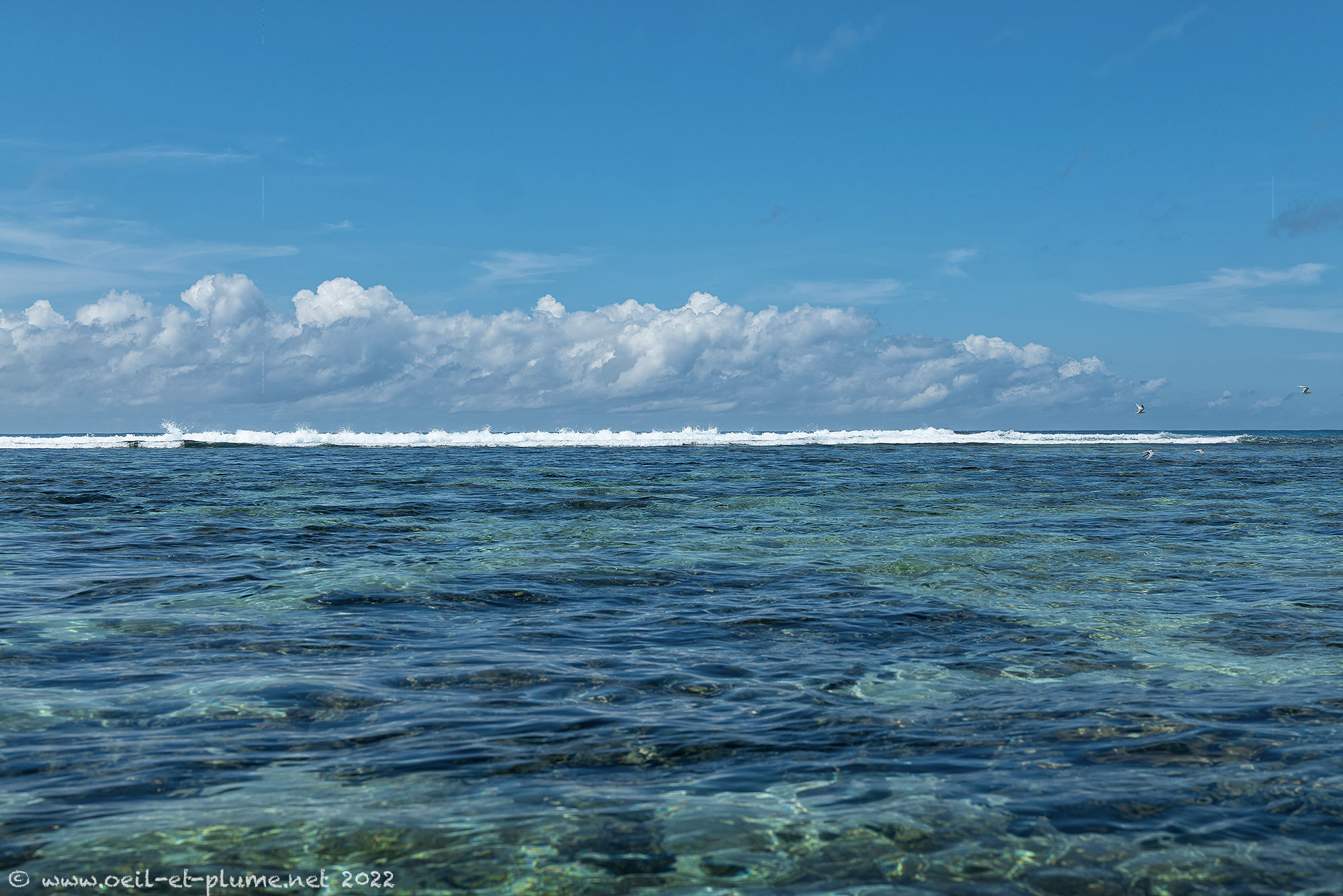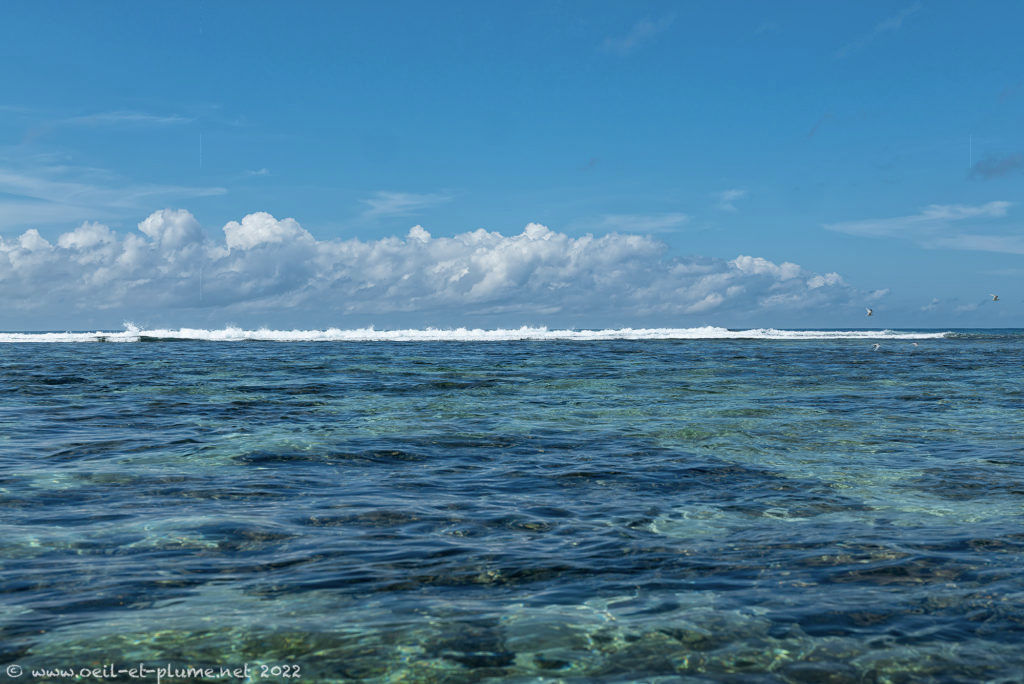 As our ocean fare goes smoothly, we reach the île au Sable early. A fisherman's pirogue and a couple of hundreds of birds are there. Tired from a night of fishing, a young boy is still asleep upon our arrival.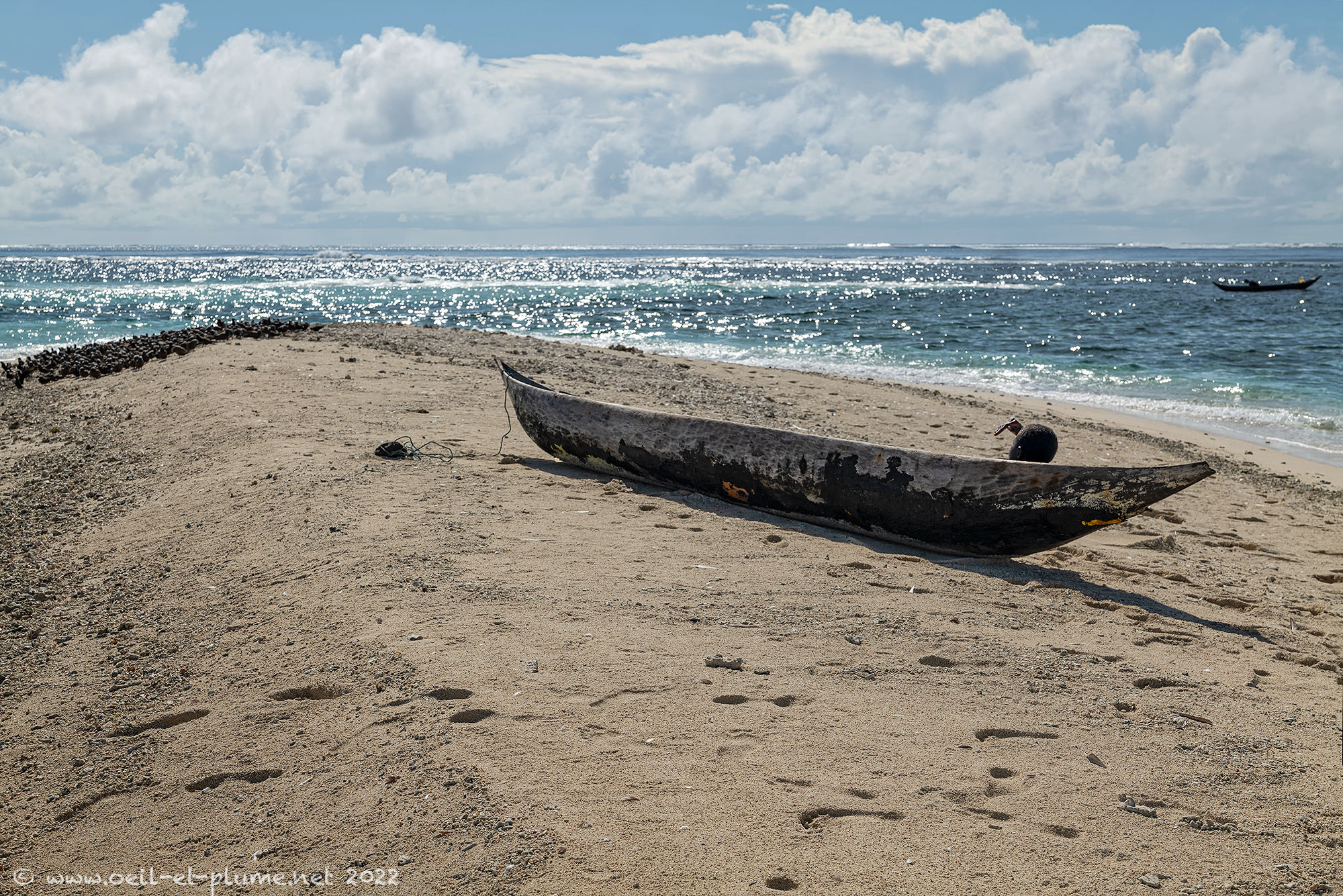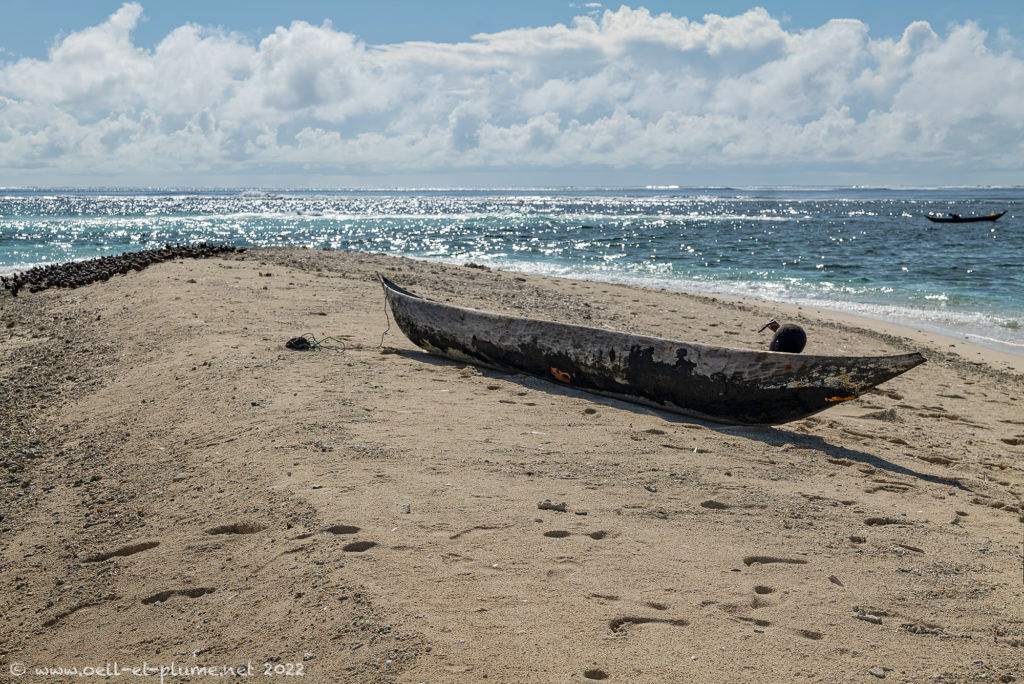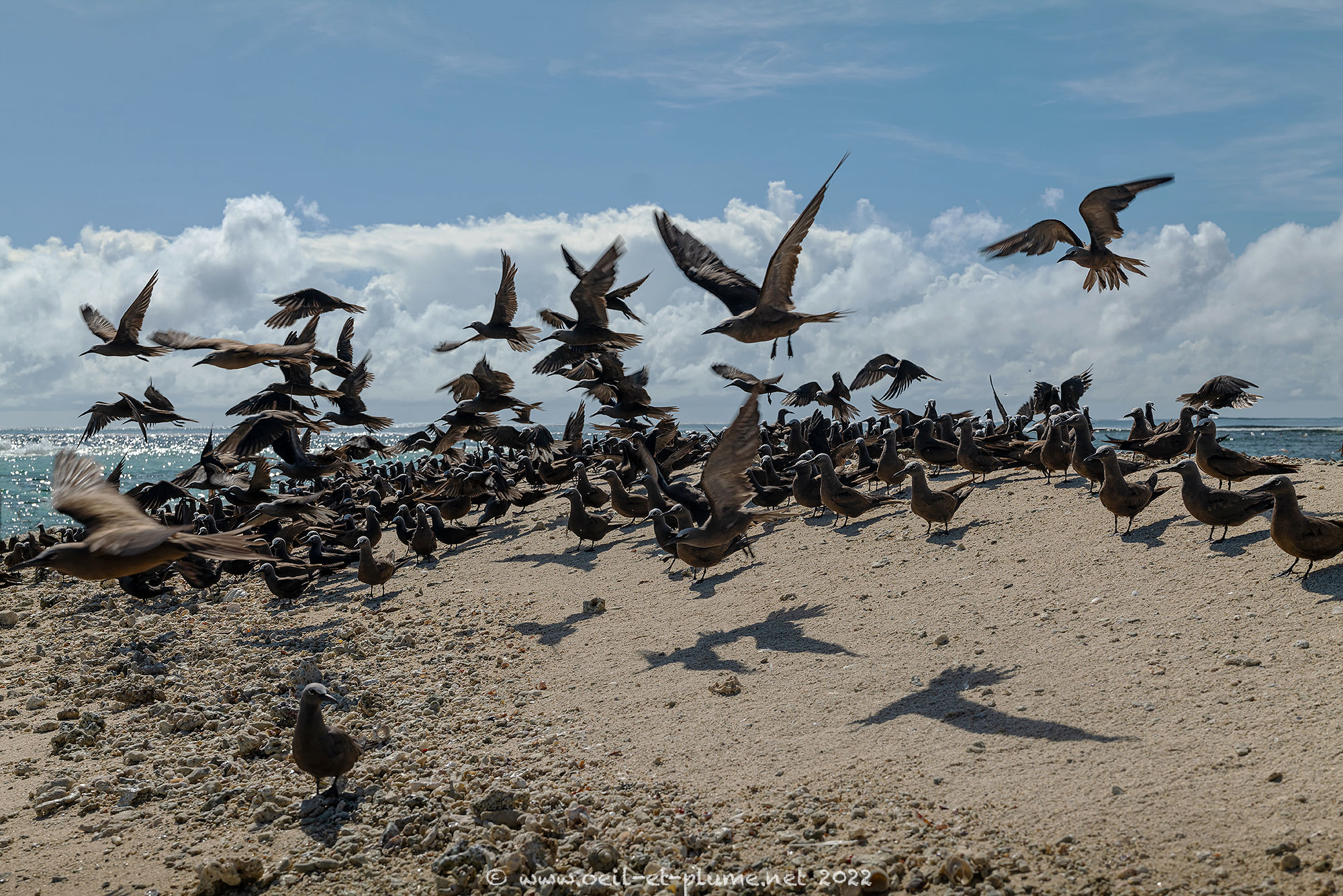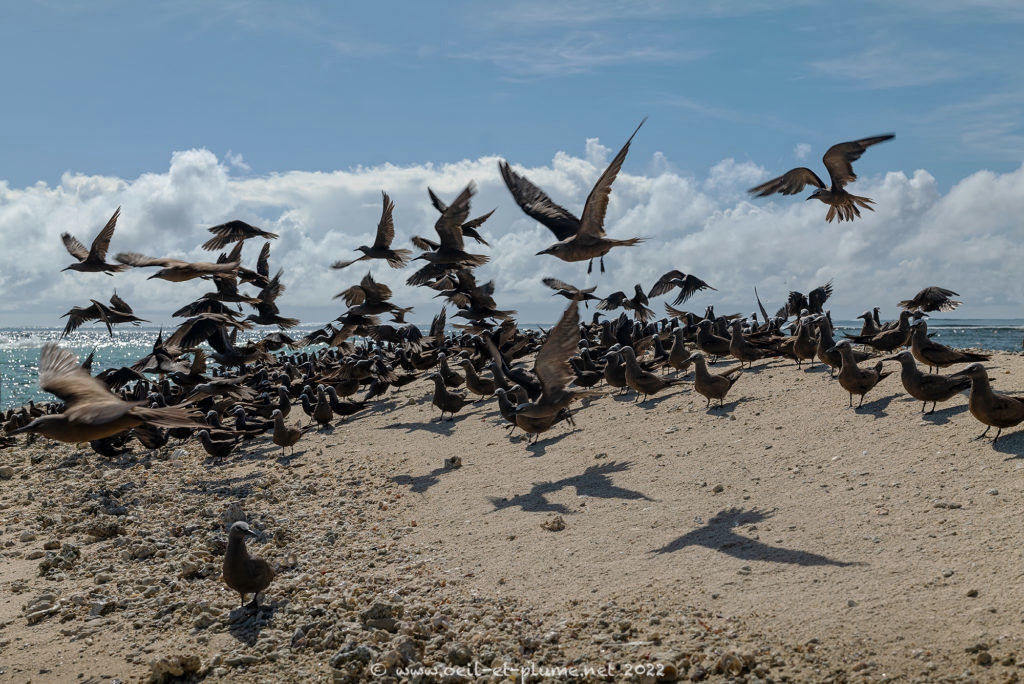 We search the island silently and thoroughly but find not hint of man-made treasure item. The sand bank suffered from the recent cyclones that hit Madagascar, nearly split into three parts. "The bank will rebuilt itself soon", forecasts our guide.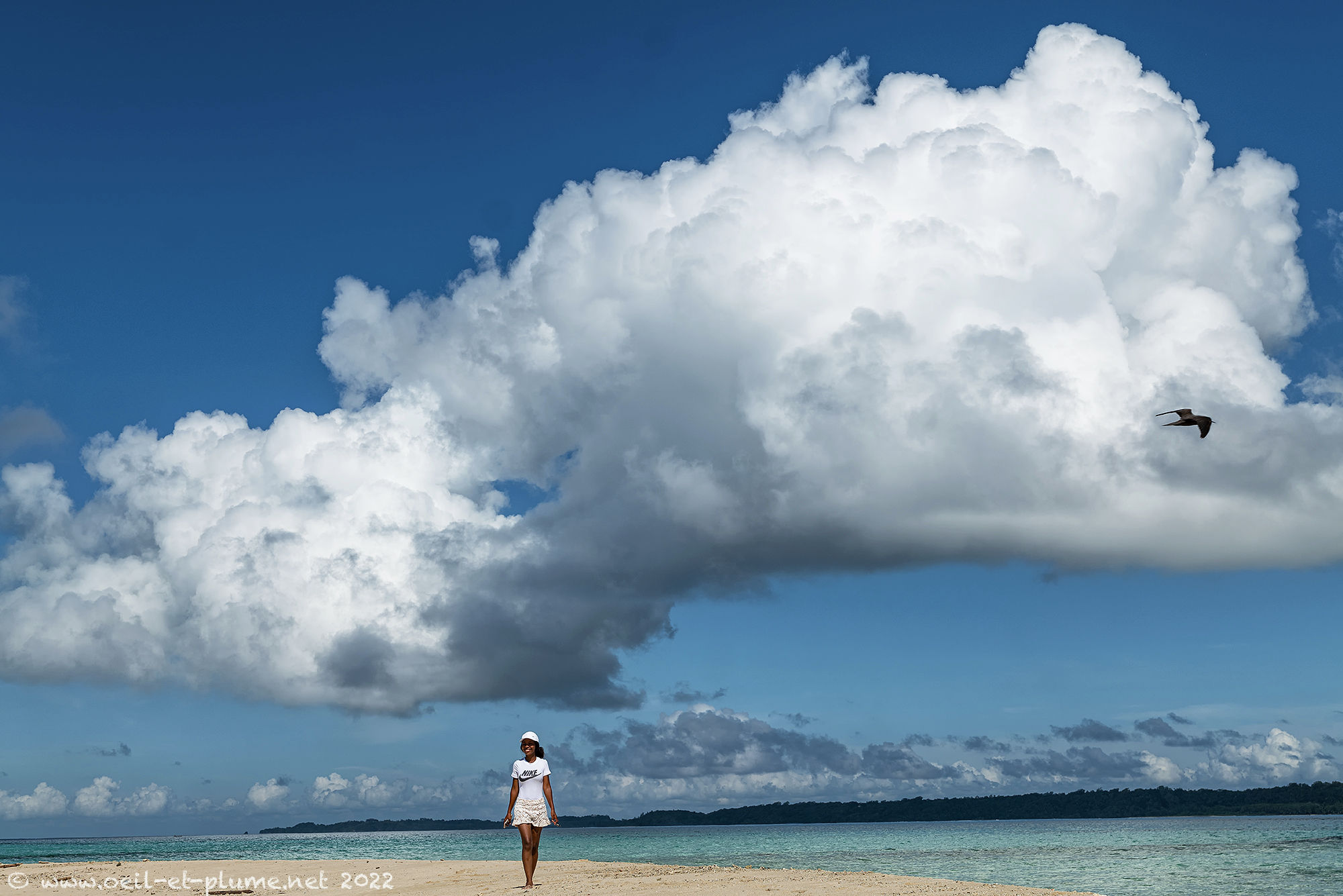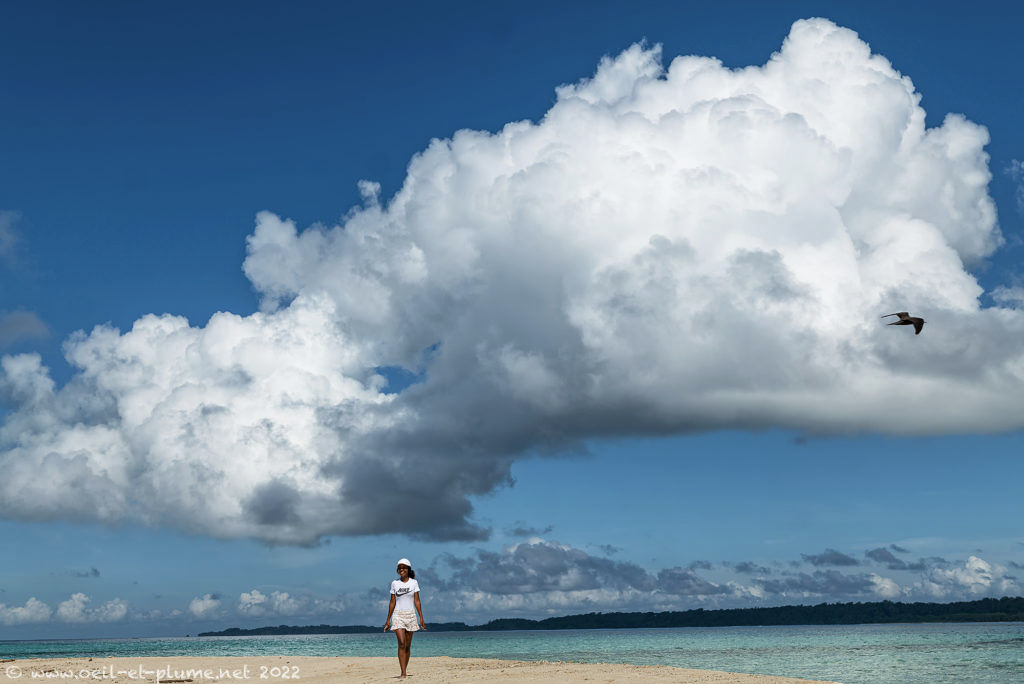 Yes, but did the cyclones wash away the pirates treasures that we are looking for? Or what about the spirits residing here? A fisherman confirms my fears: "You will not find any valuable here, as the spirits took guardianship of the treasure. They like gold and silver as well…"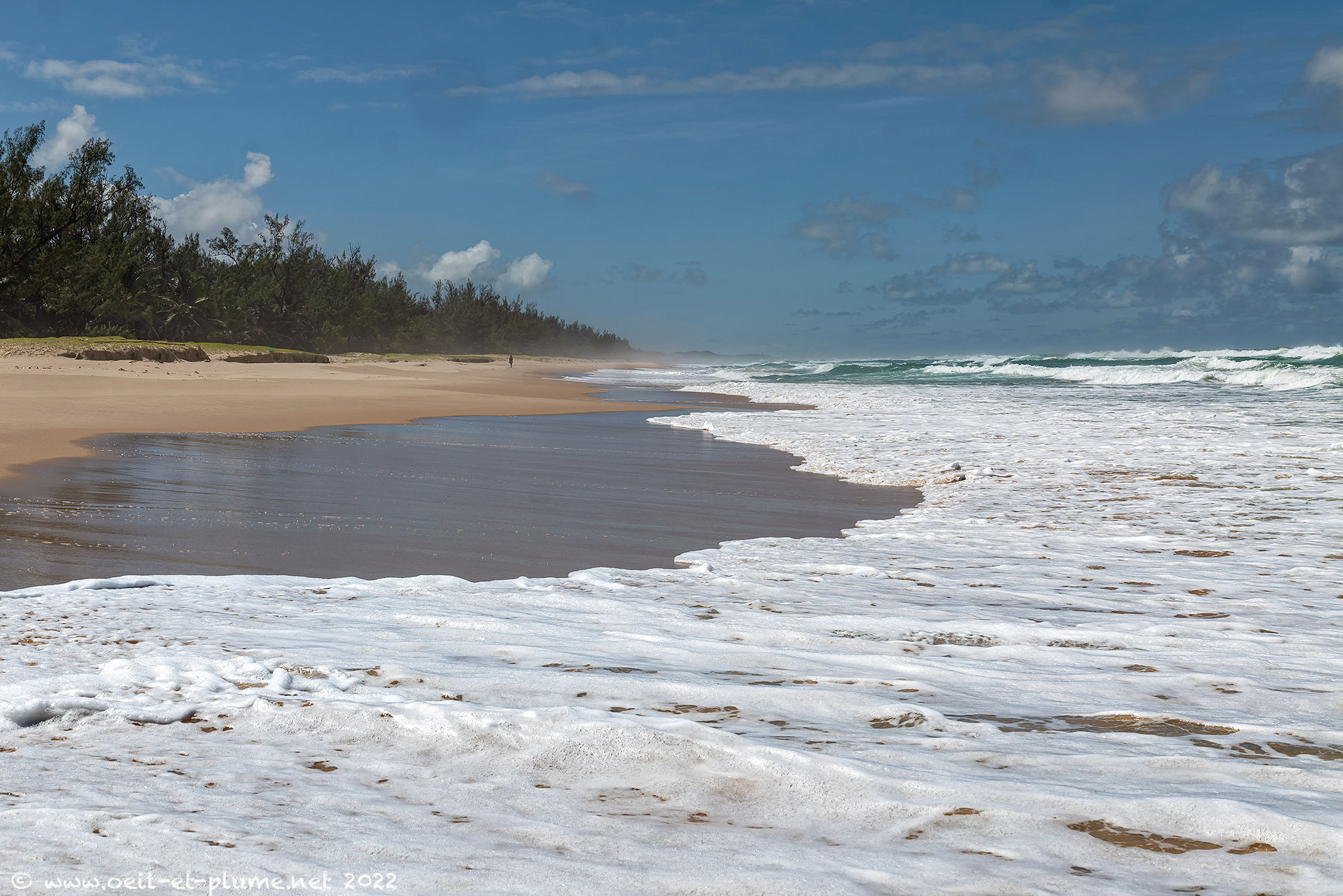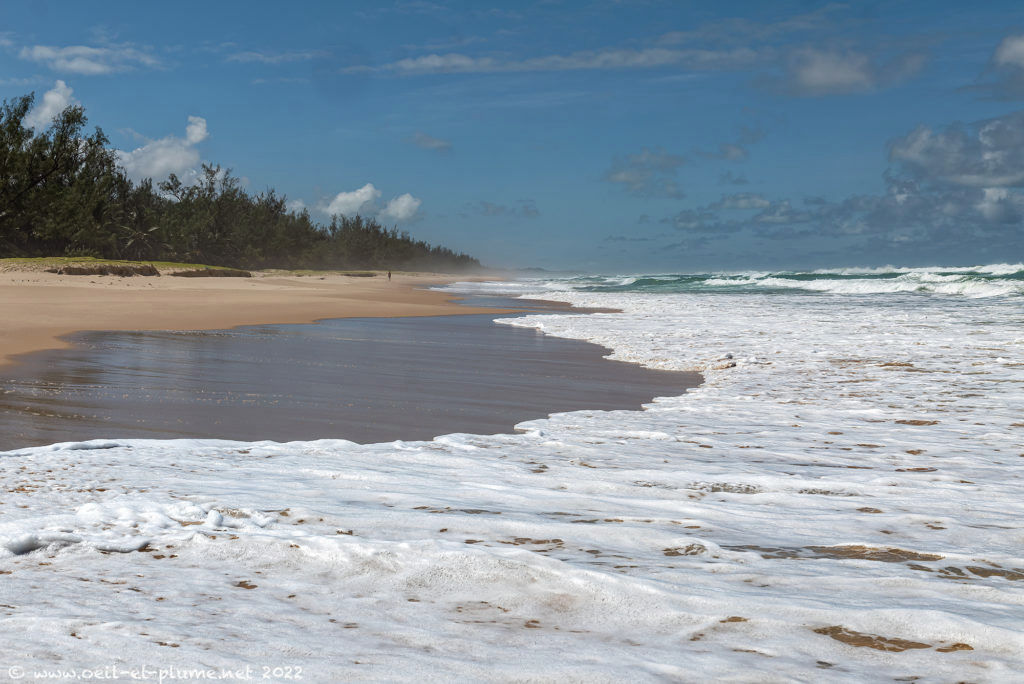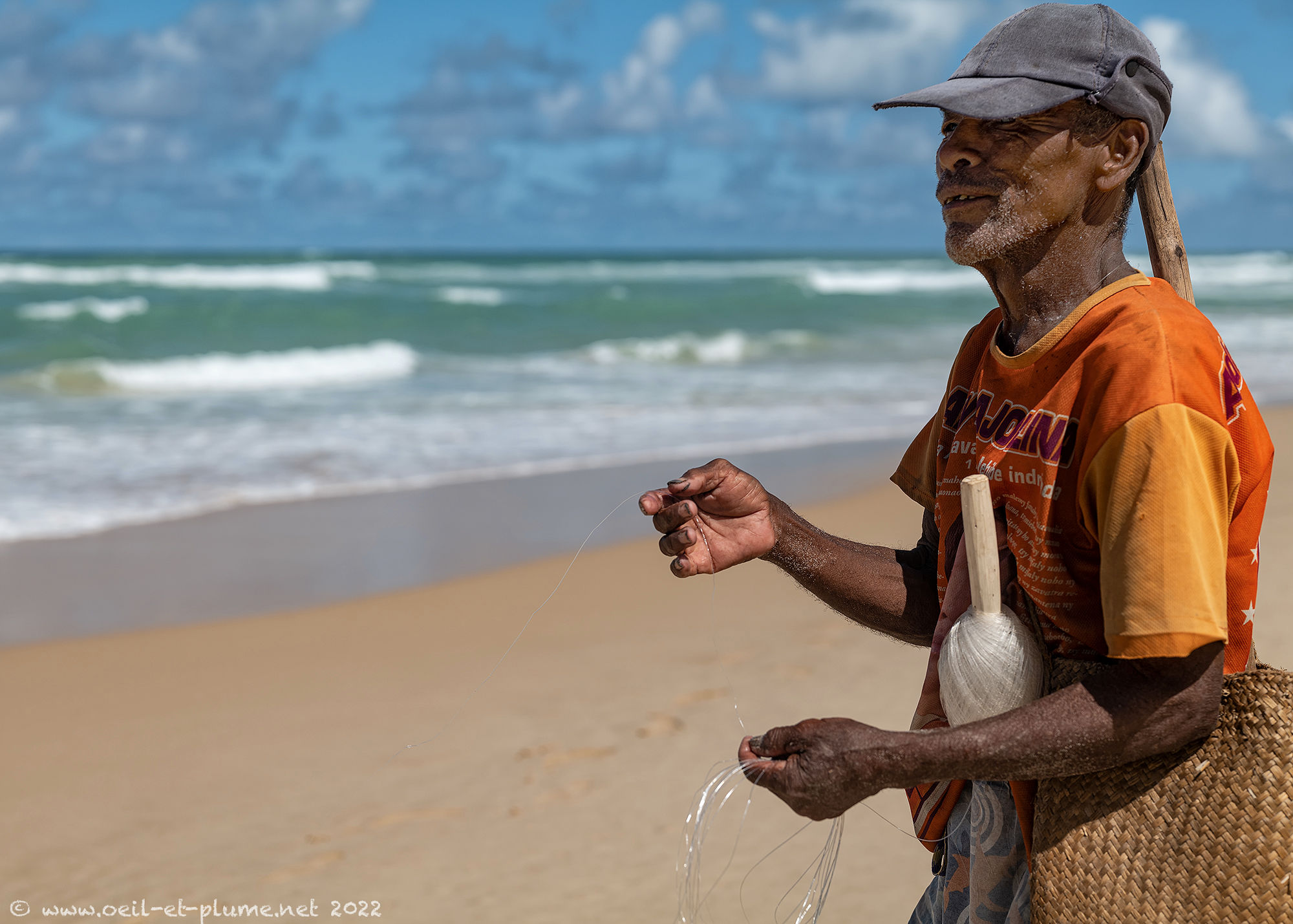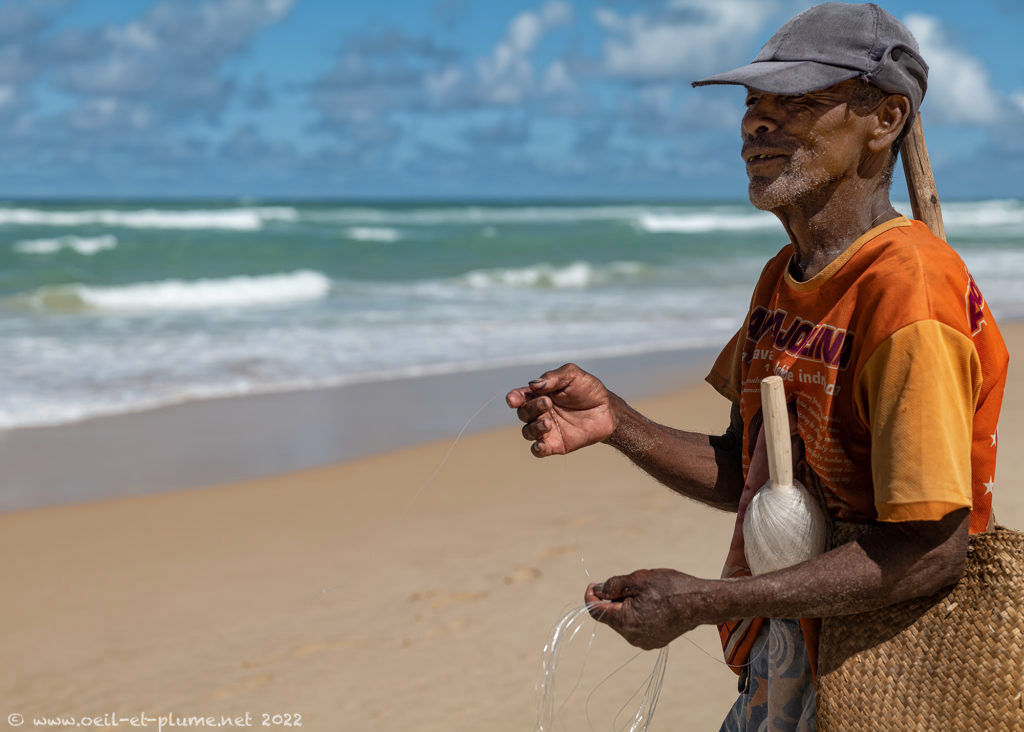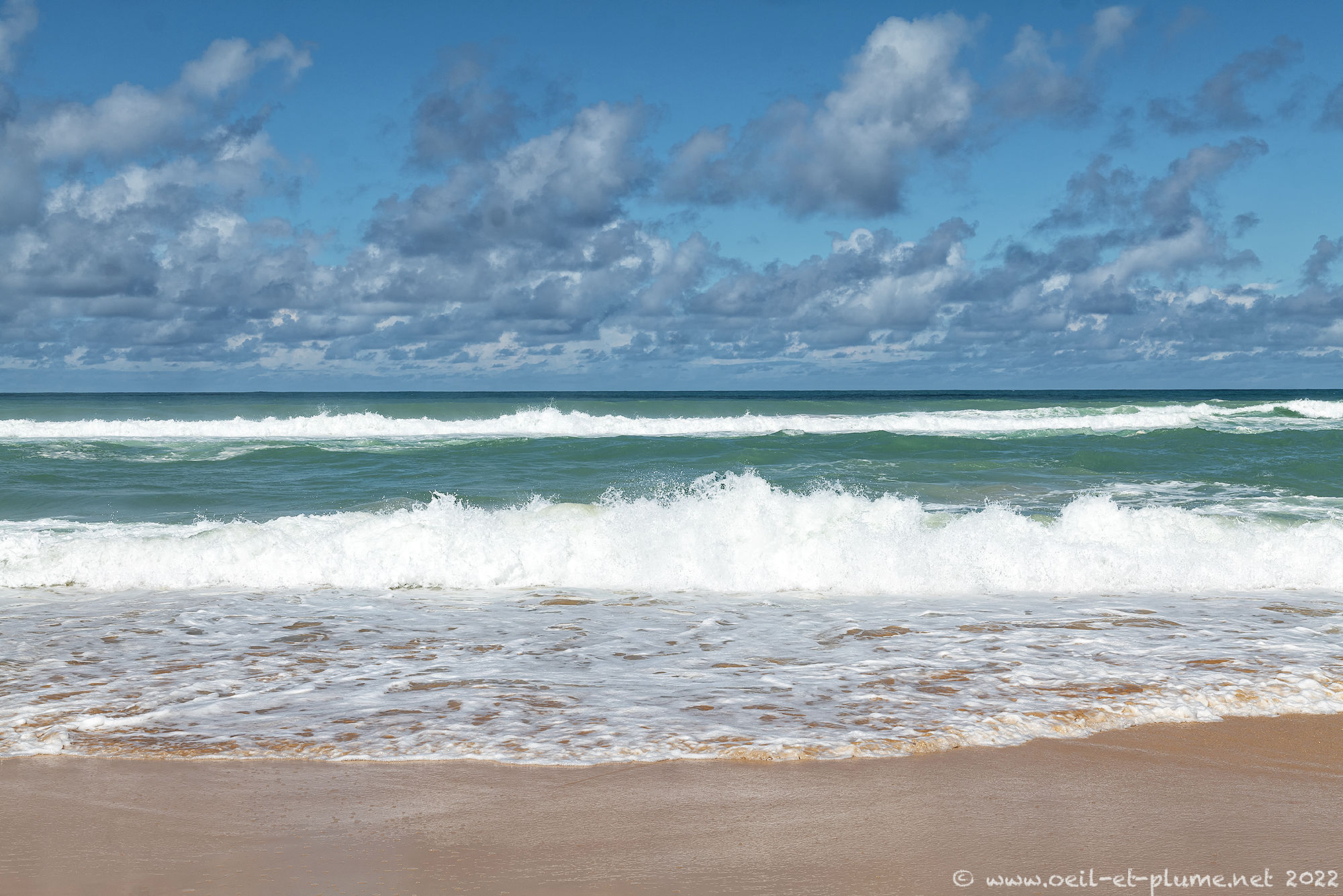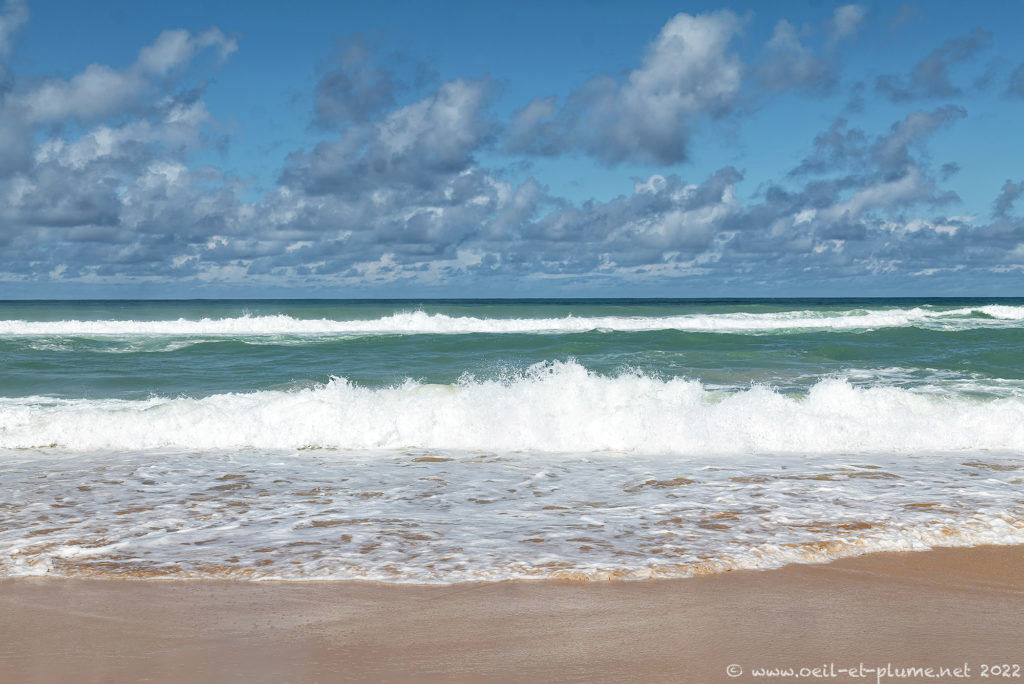 After a last glance at the beautiful coral reef, we head back to Sainte-Marie island to pursue our search there. The vegetal density can also provides a convenient cover to hide pirates' treasures.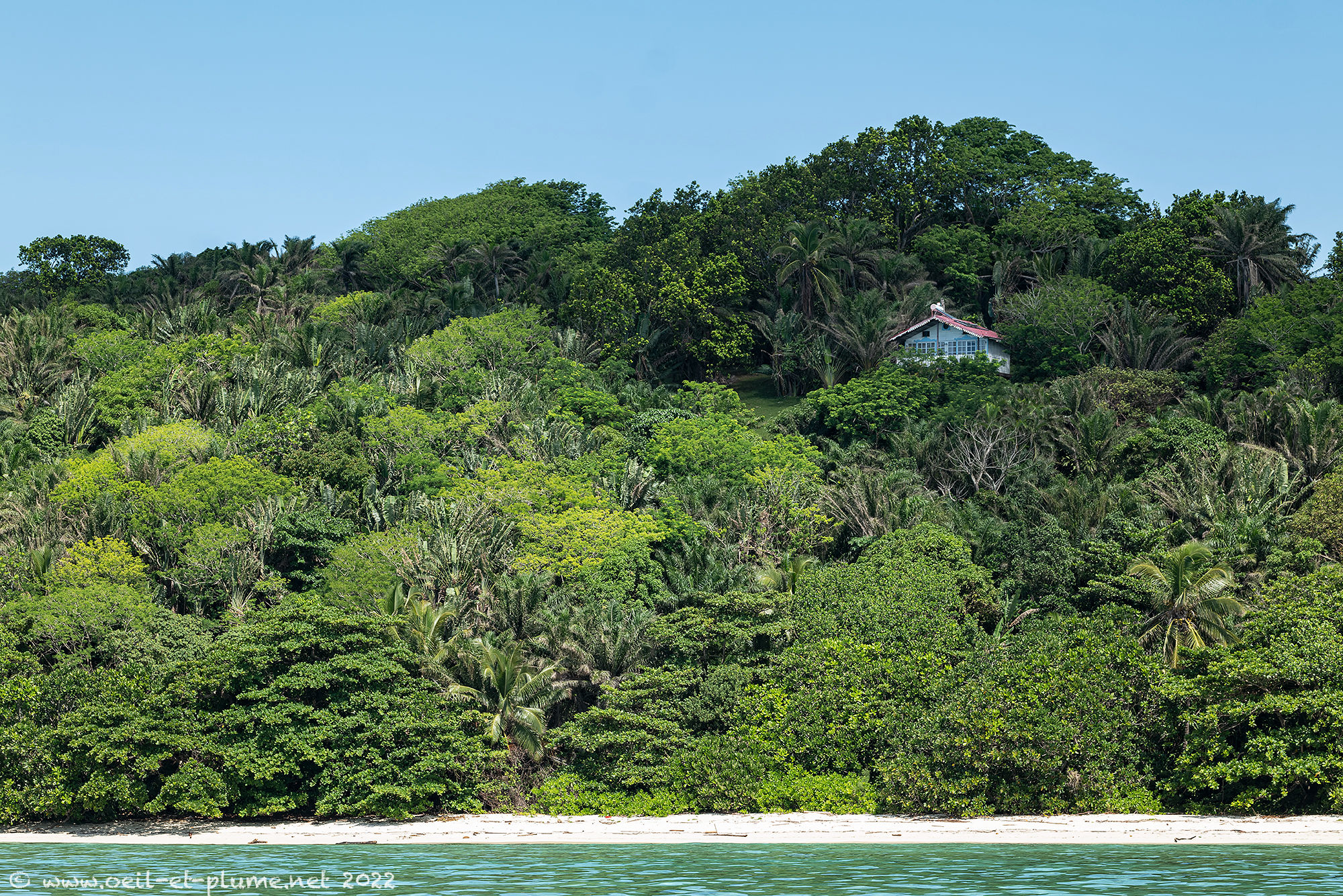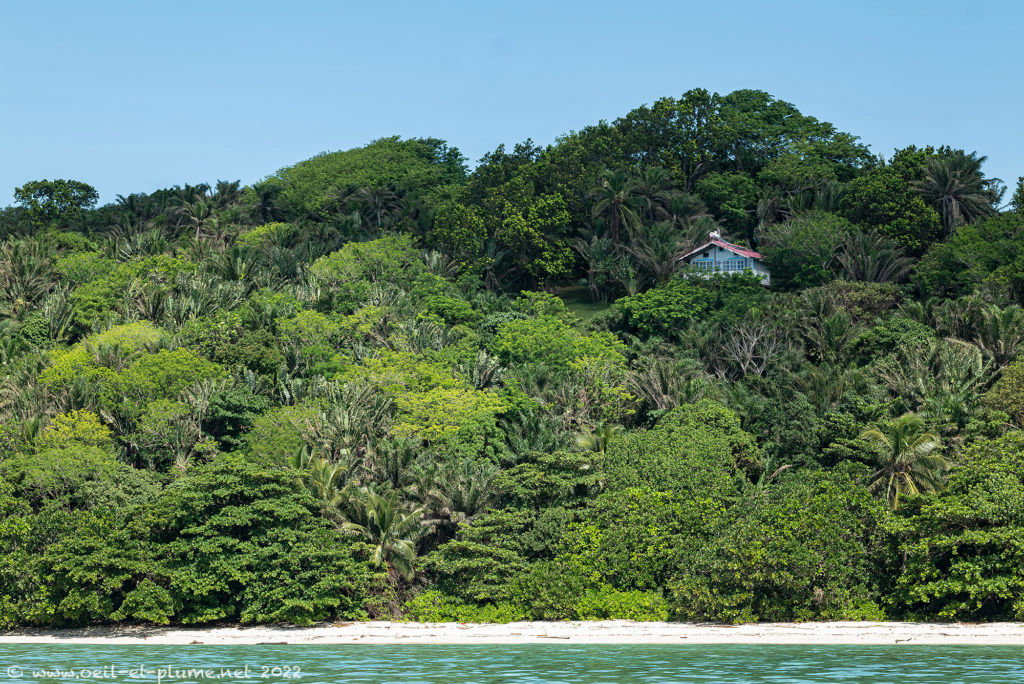 Garden island
We choose boarding Sainte-Mari coast near a maritime lighthouse, as it refers to maritime navigation. Right choice, as we locate nearby a antique giant anchor, which once equipped a large sailboat of the 18th century. Getting closer…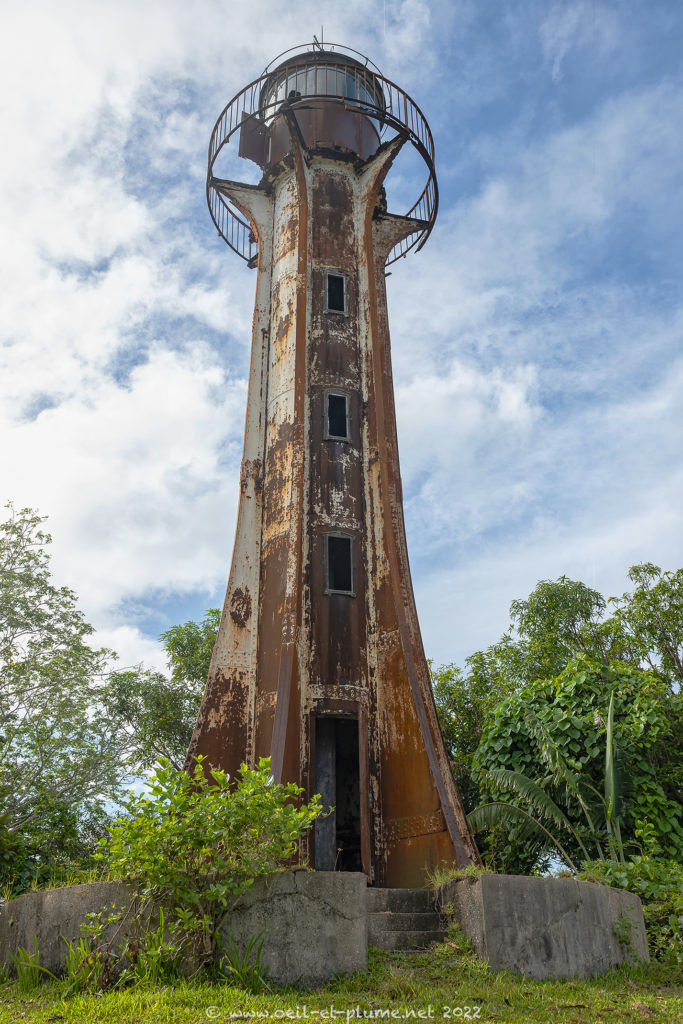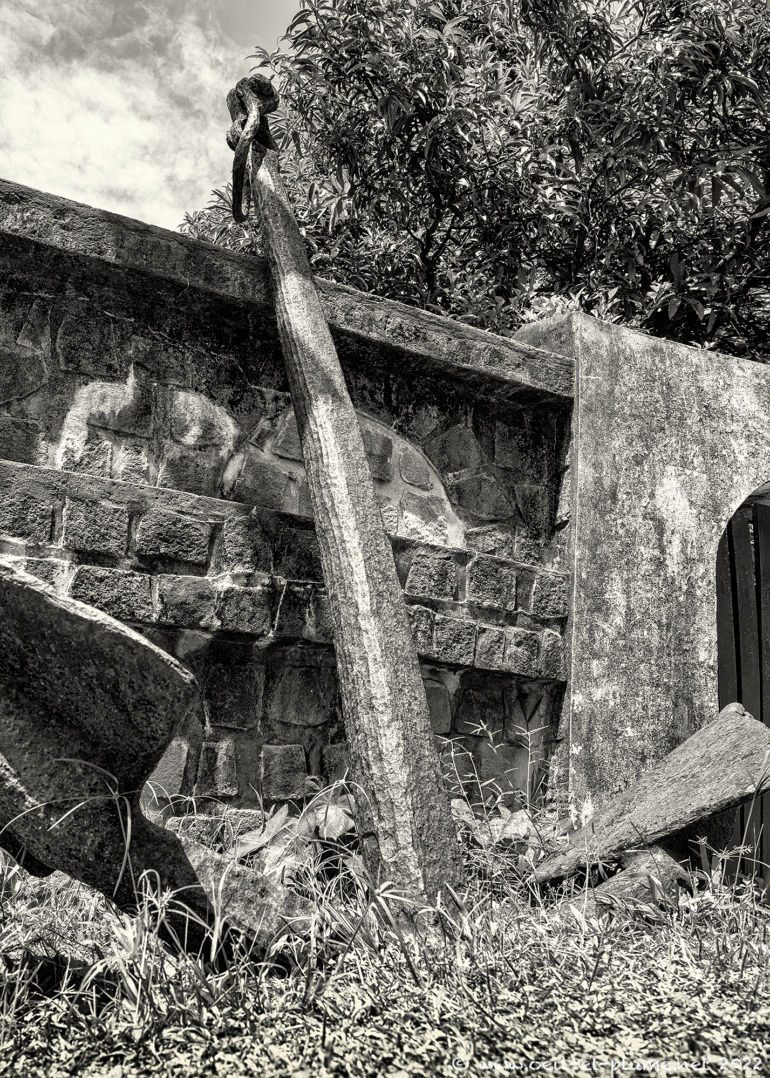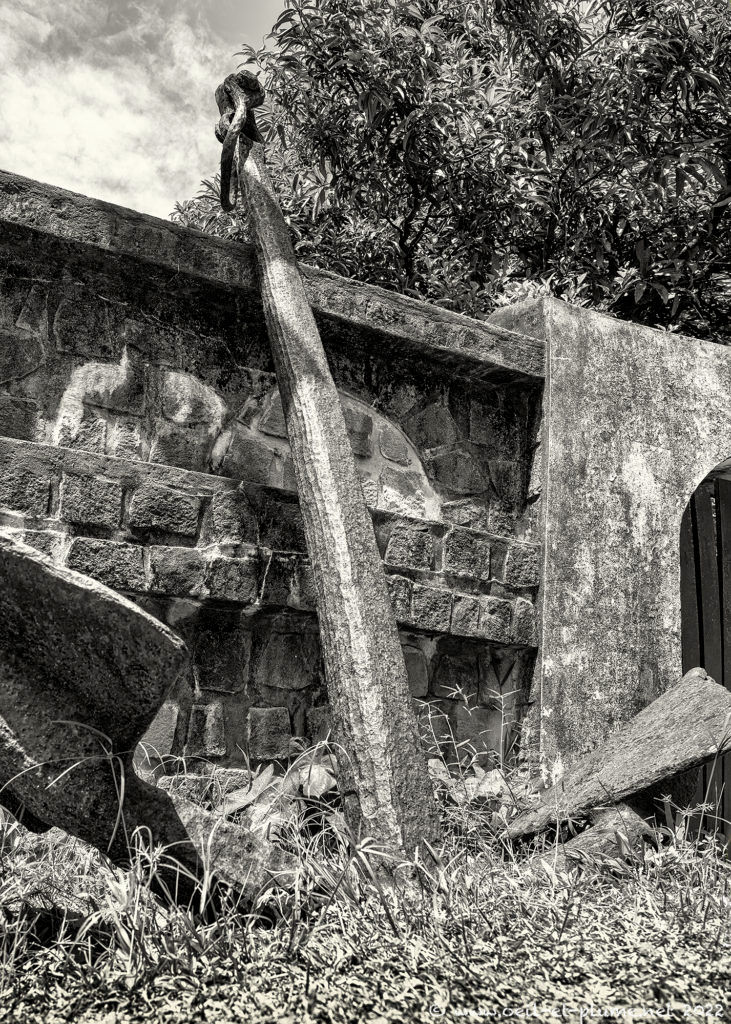 Explained about our search, a local farmer advises: "I heard from my grand-parents about a place containing pirates' treasure deep in the forest in this direction, but I never found it. You might be more successful than me. Good luck!"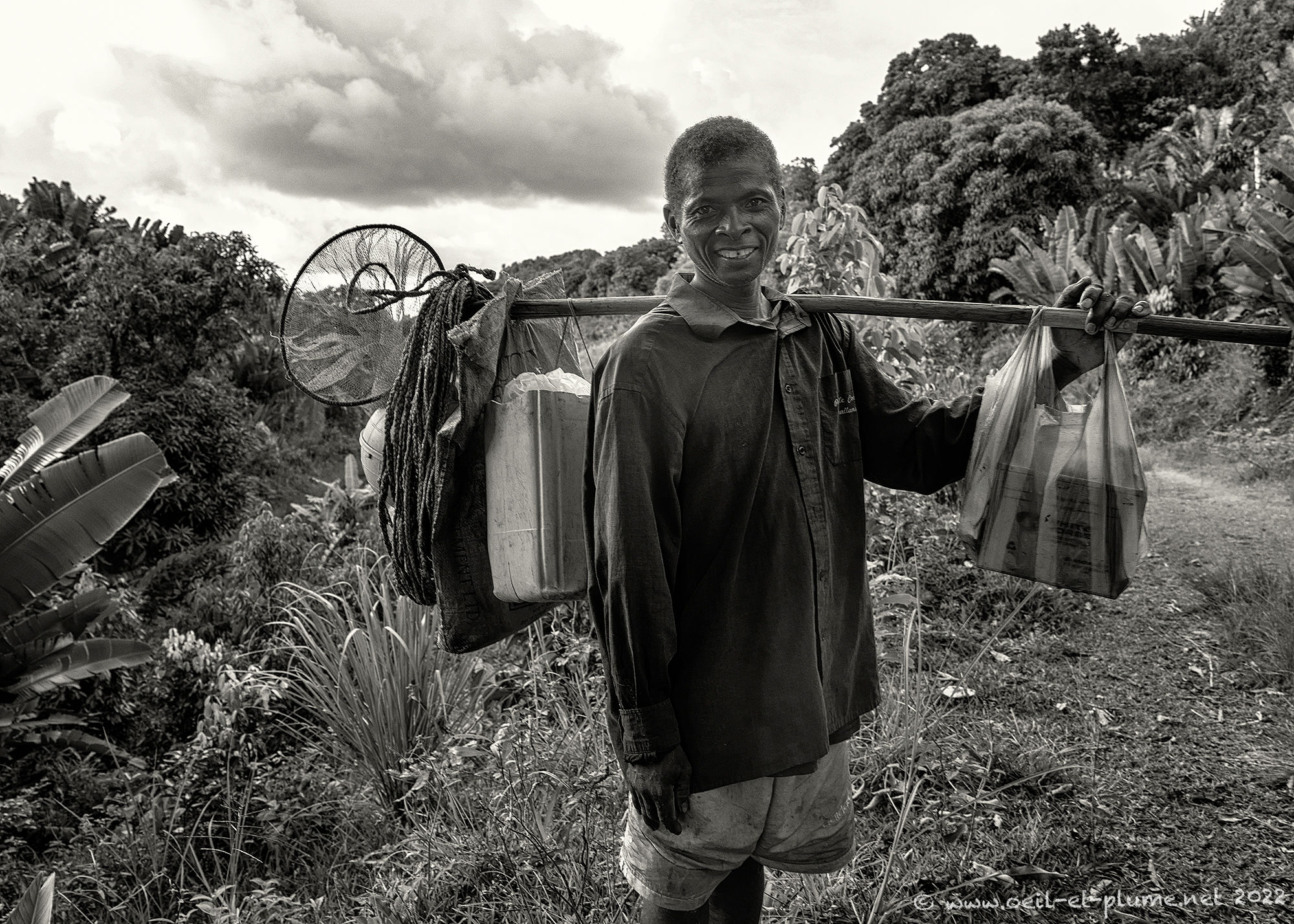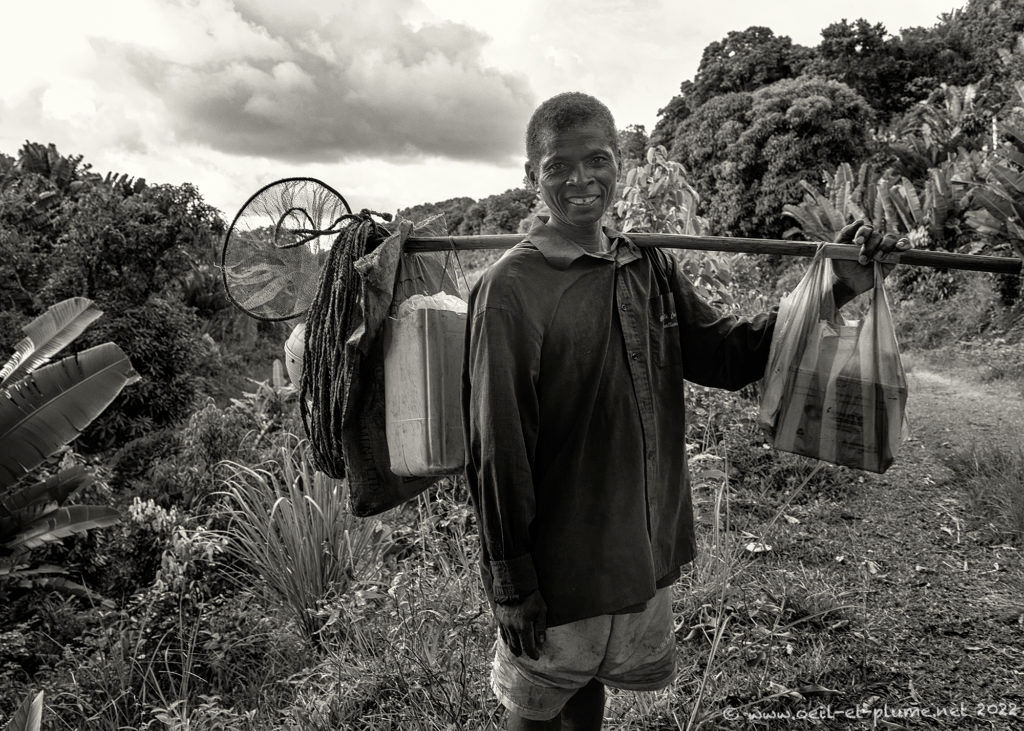 Upon his advice, we head inland through fantastic vegetal sceneries. Owing to its micro-climate, Sainte-Marie is often named the garden island for its luxuriant and diverse vegetation. Those microcosms are stunningly beautiful indeed, but they keep their possible secrets.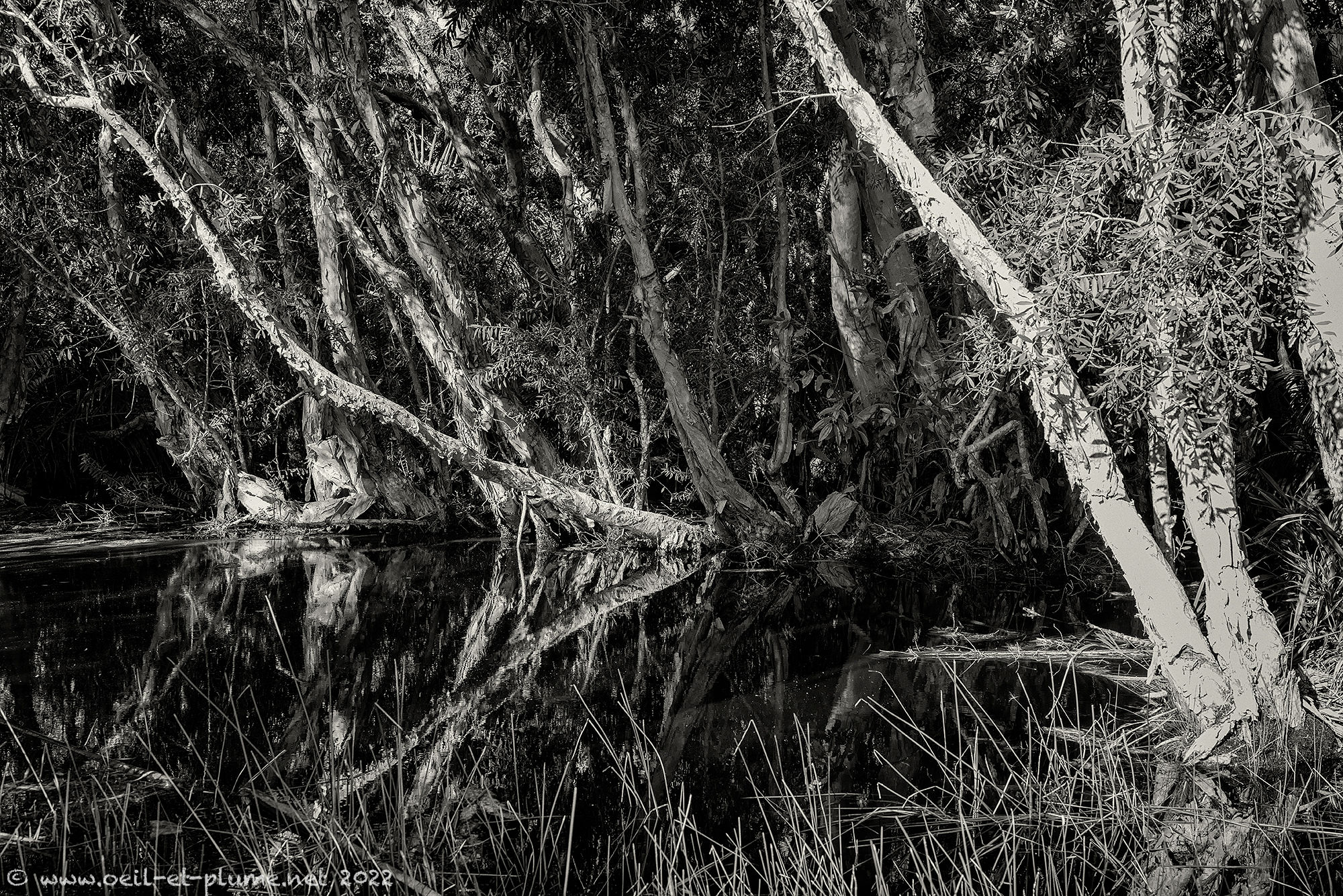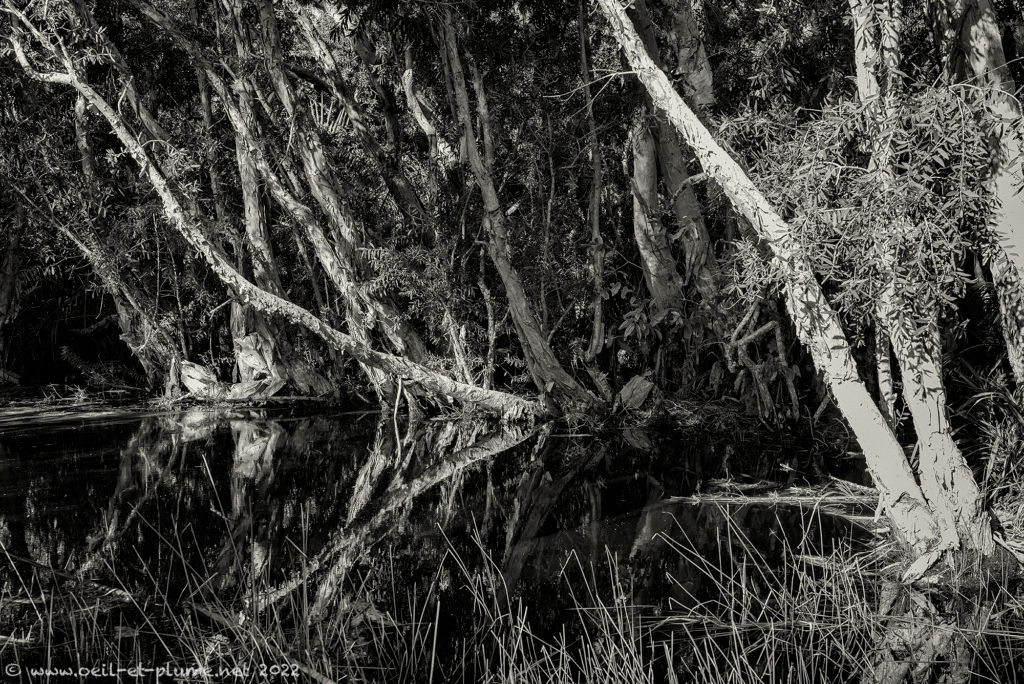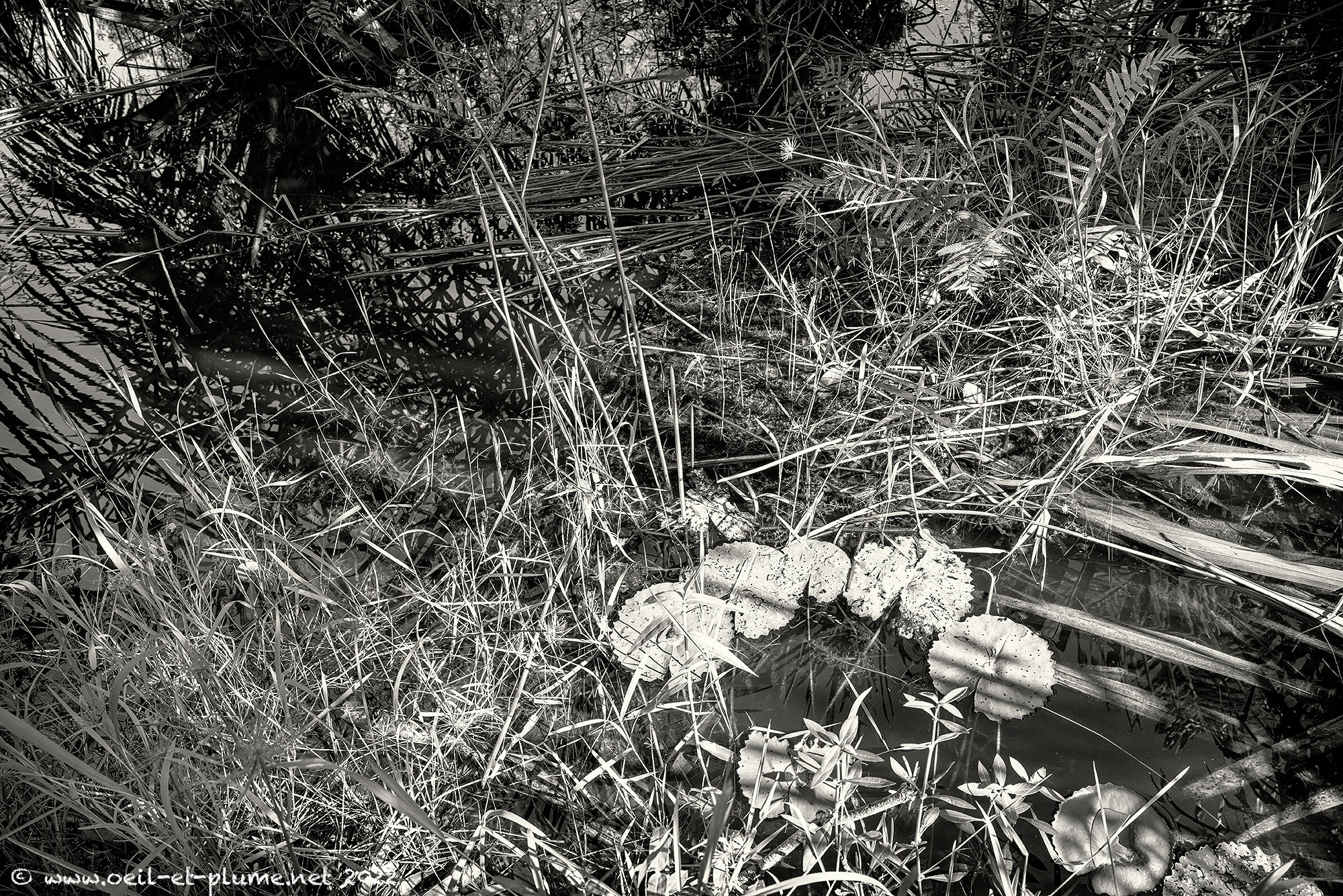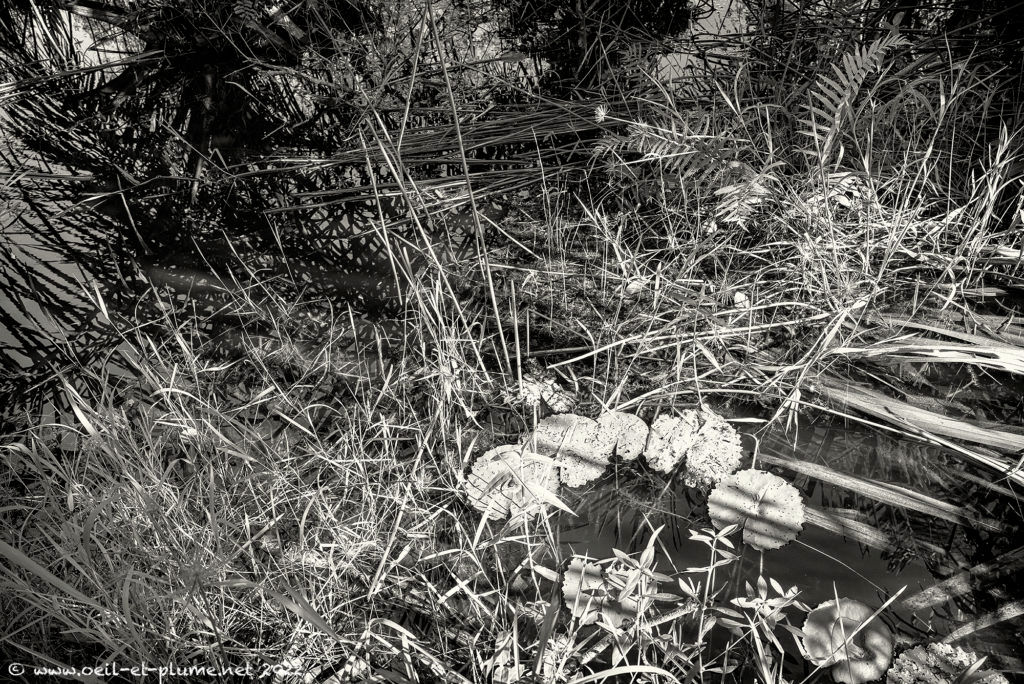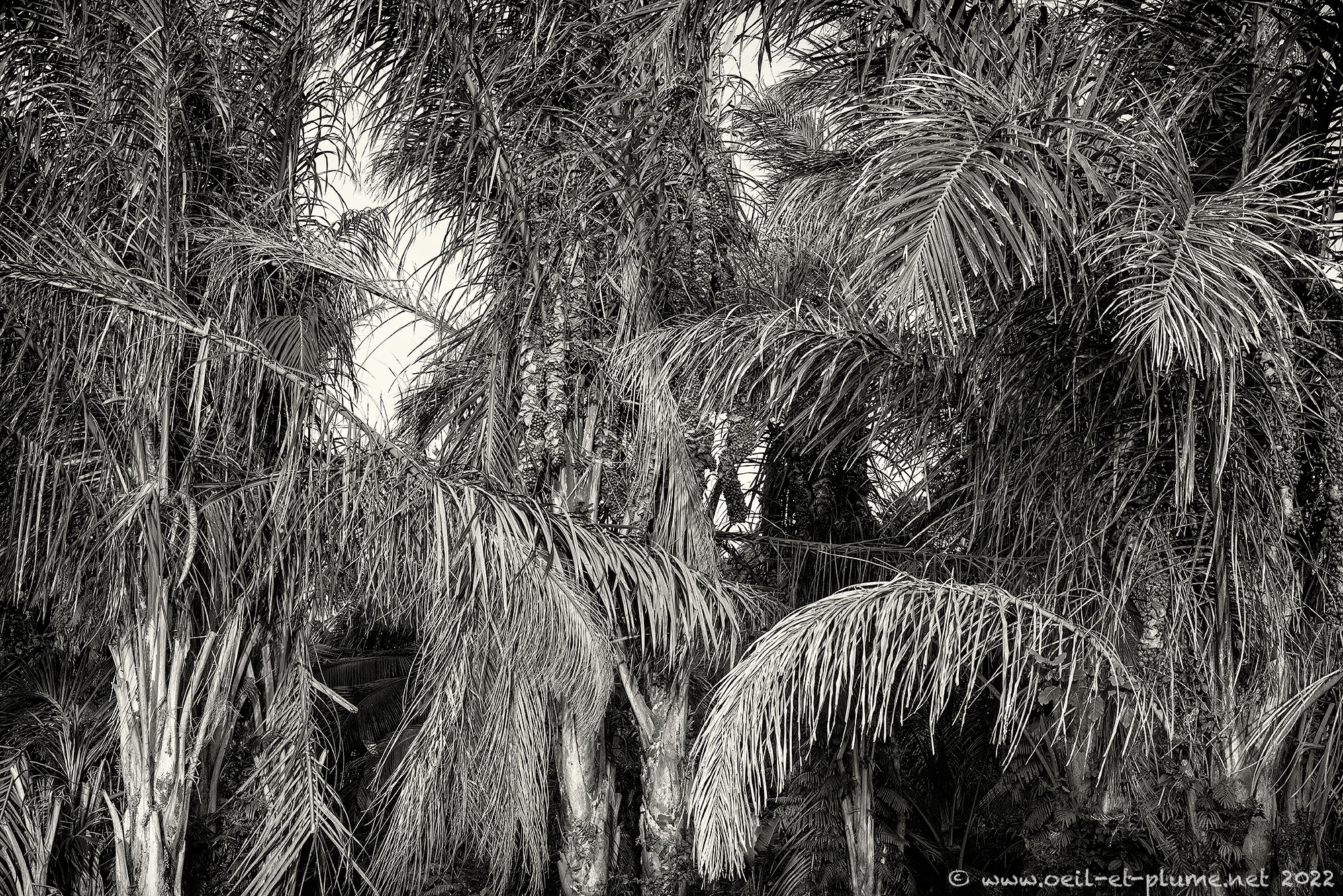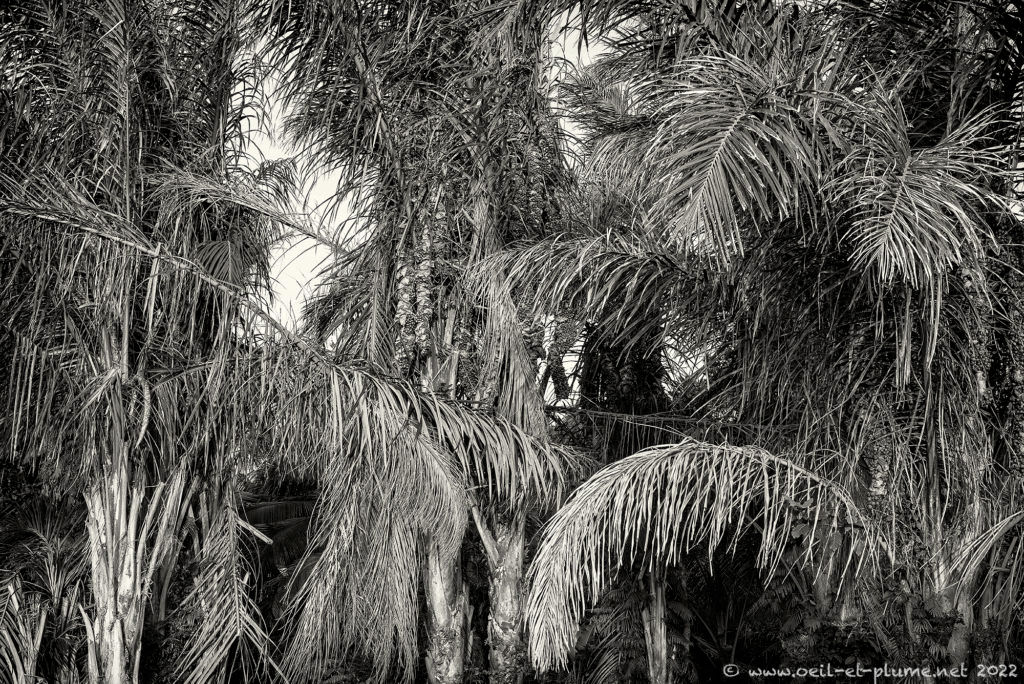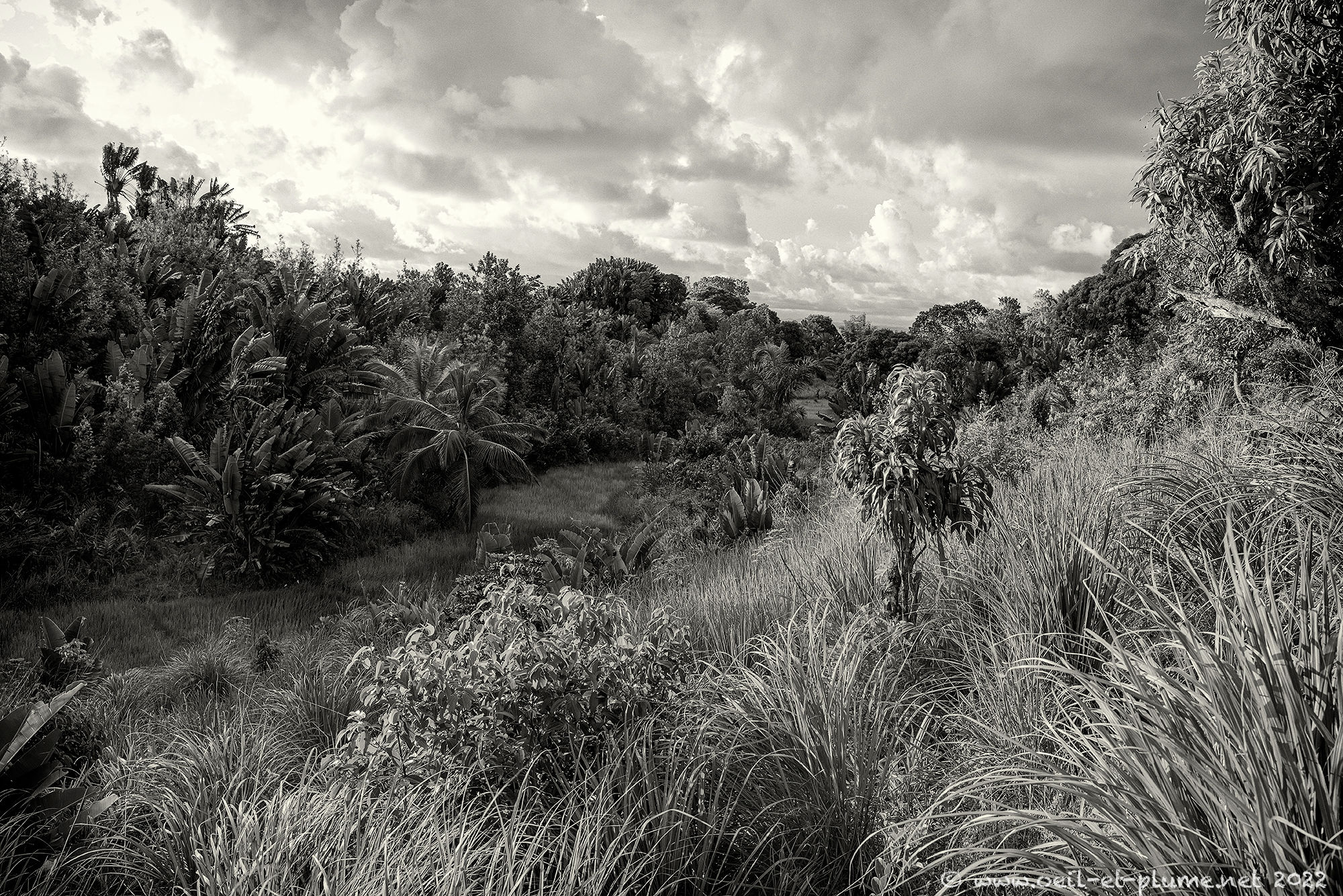 Searching for hidden treasures means a lot of creativity, flexibility, patience and resilience. I missed mentioning earlier that we swapped our pirates tuk-tuk against a more discrete white limousine. For coherence, we renamed our car La Piratesse.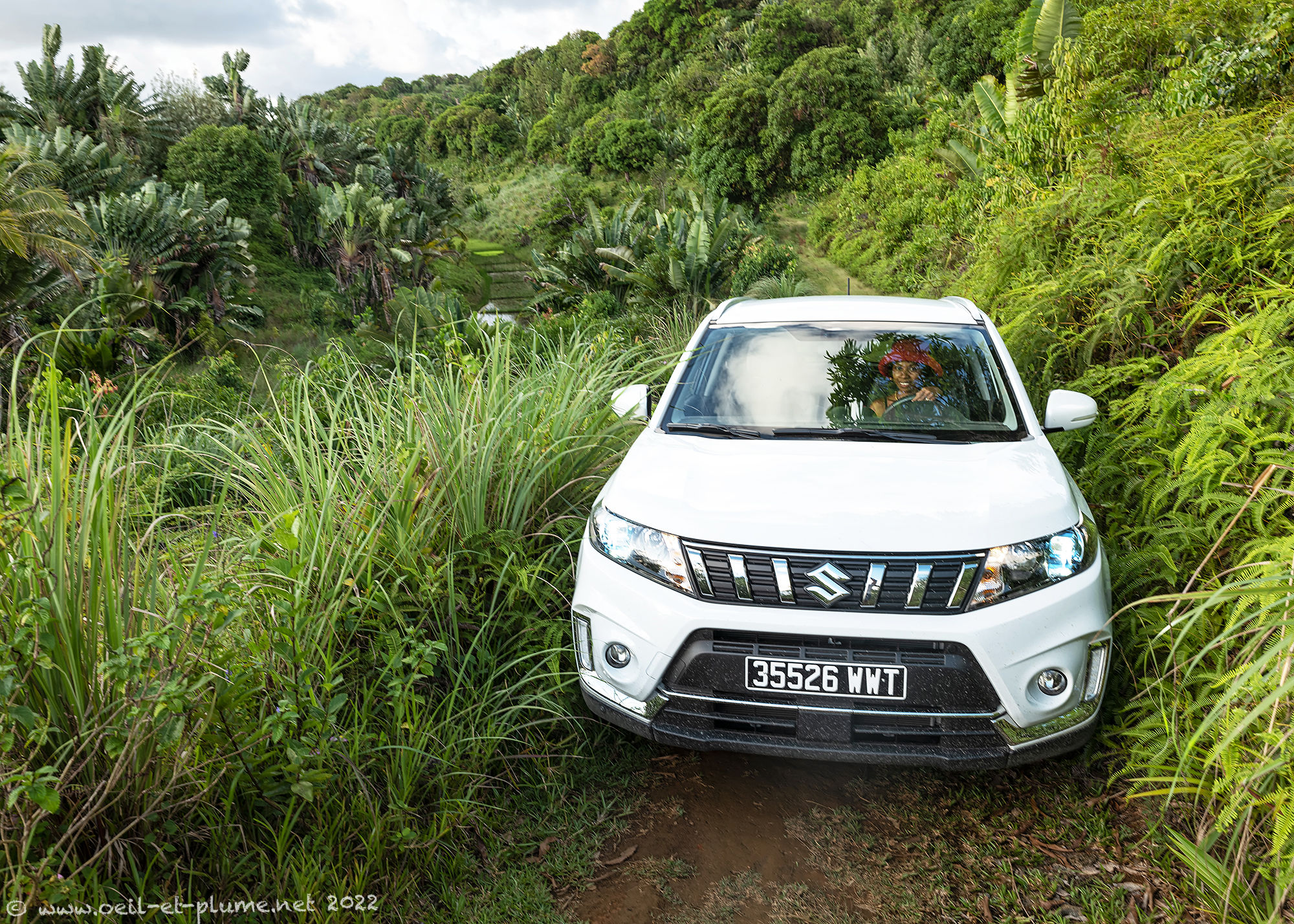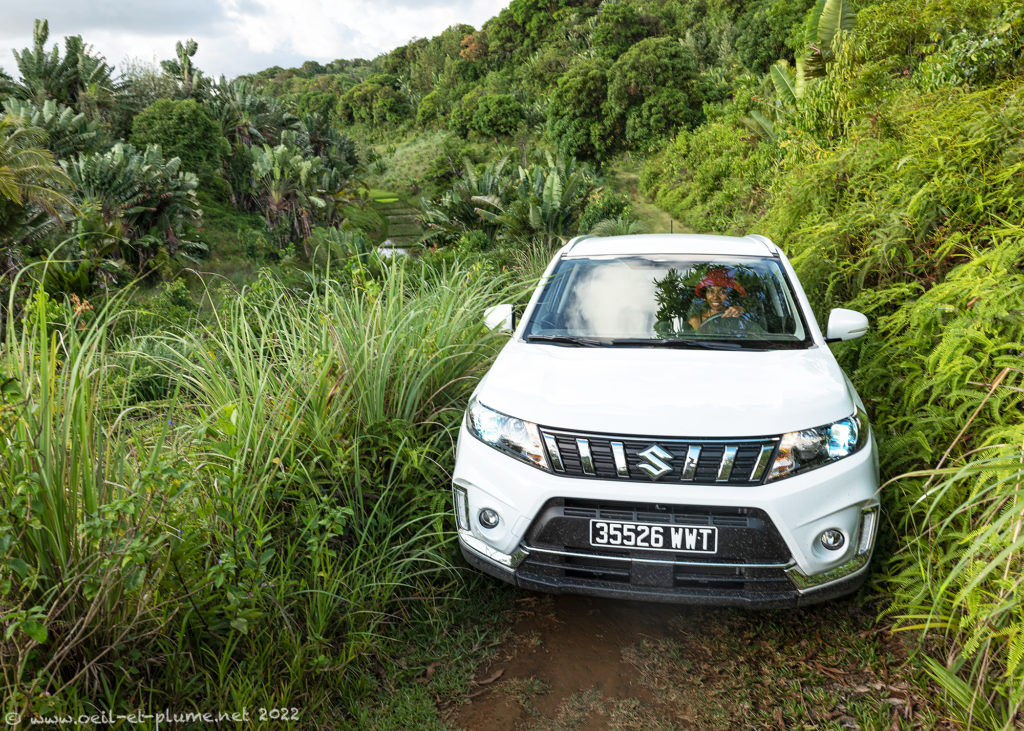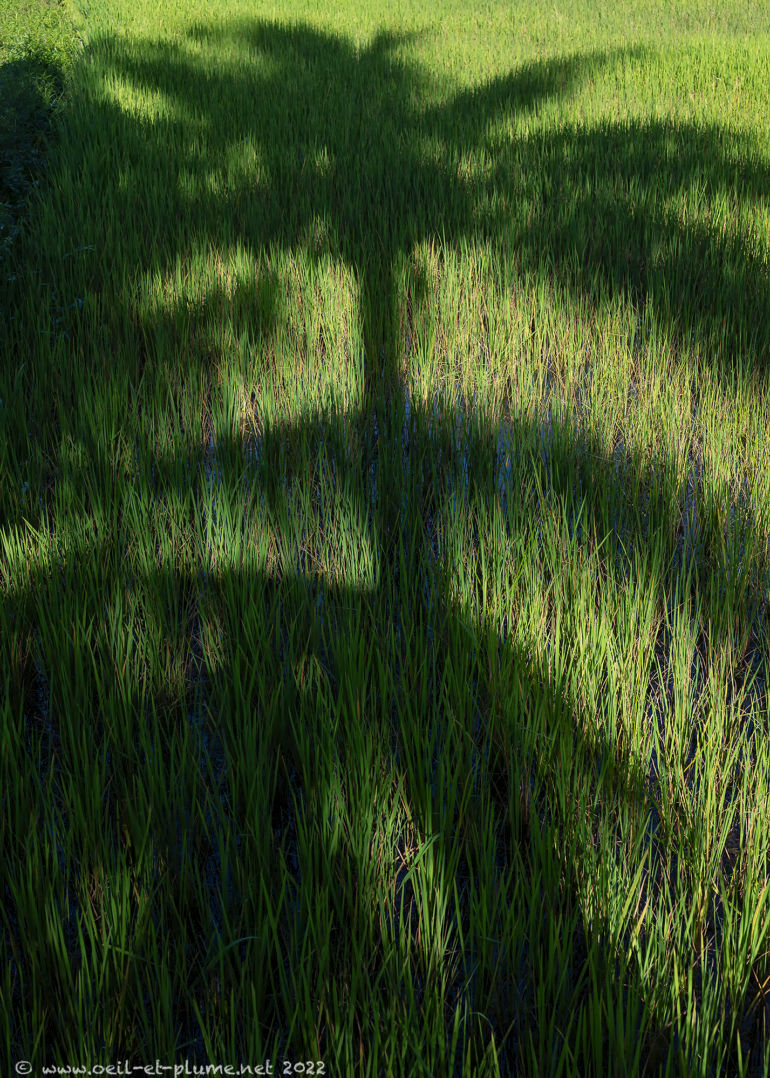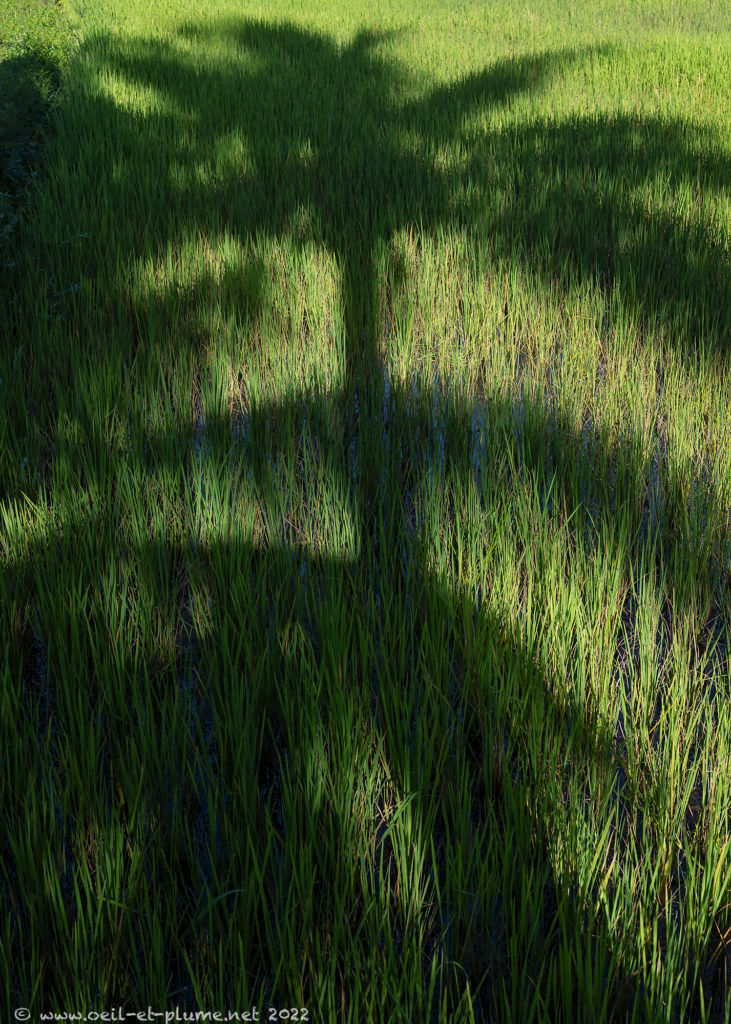 In a swampy area, a couple of local farmers redirect us toward the coast: "We too heard from our forefathers about a secret place containing treasures items amassed by the pirates long time ago. However, as seasoned seamen, pirates never liked getting deep into the island. You better search in that direction along the Ocean", they advise.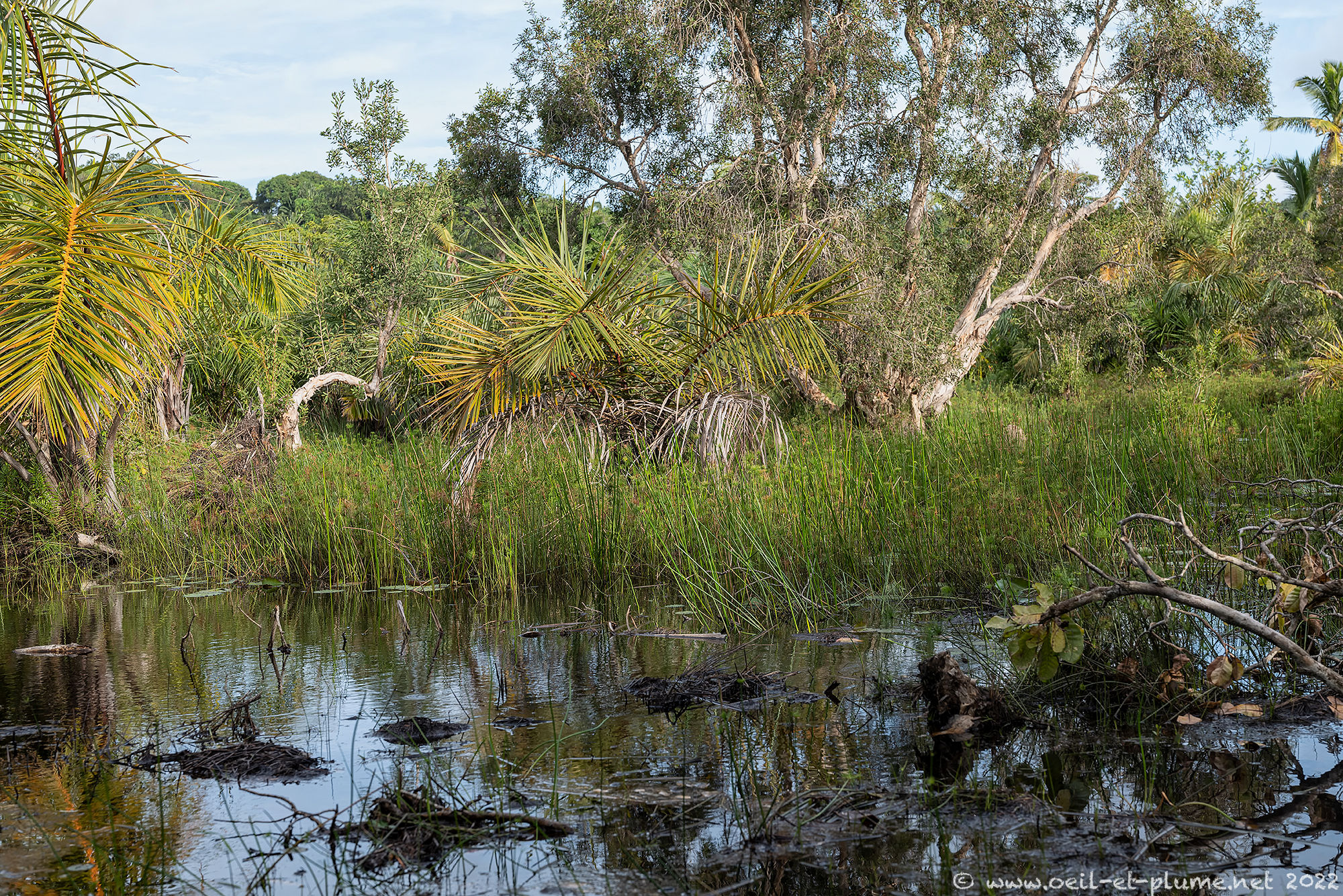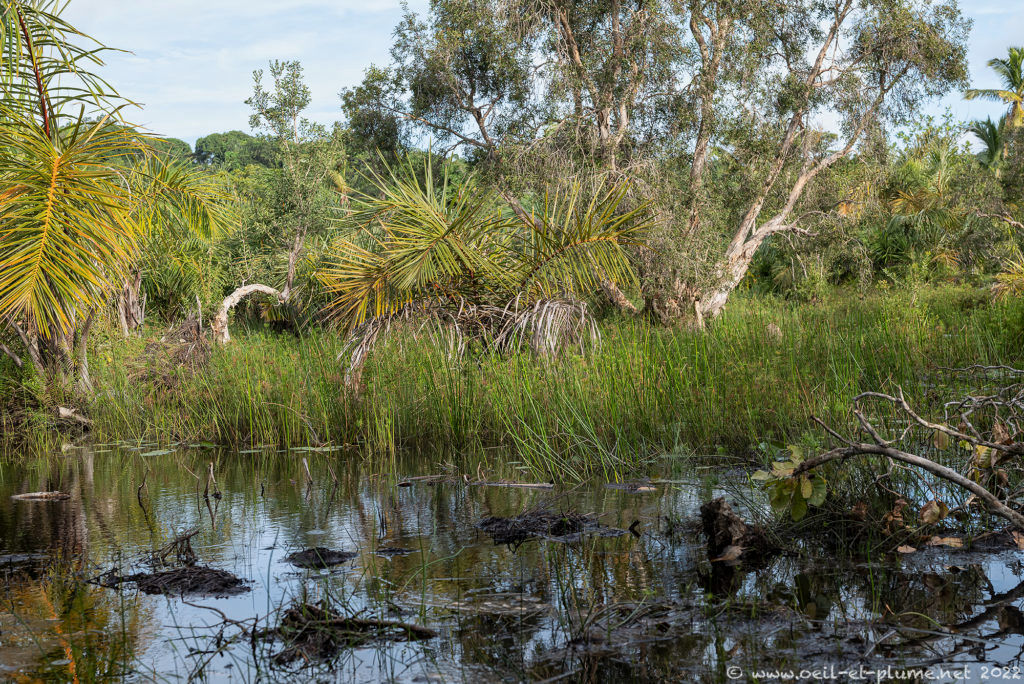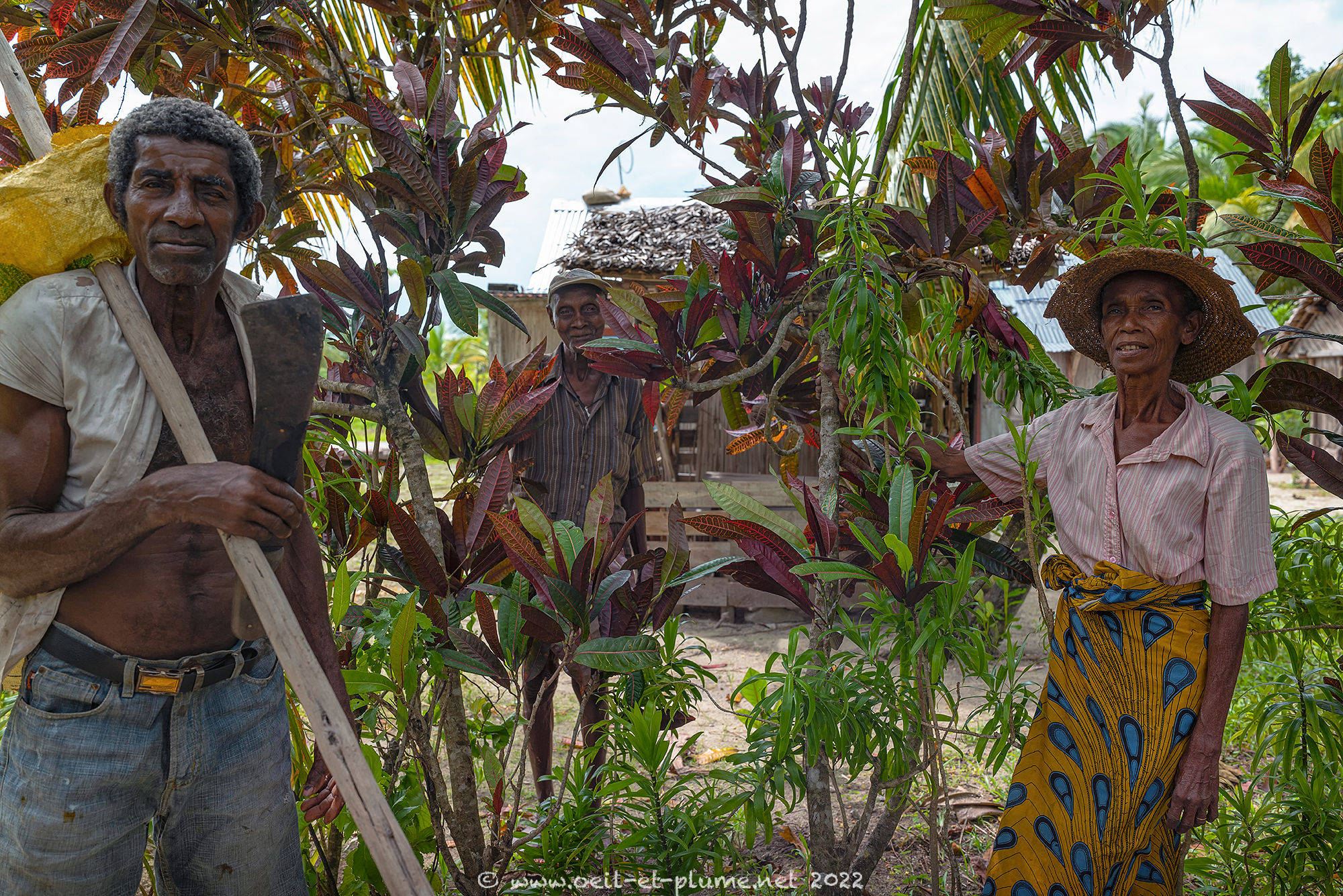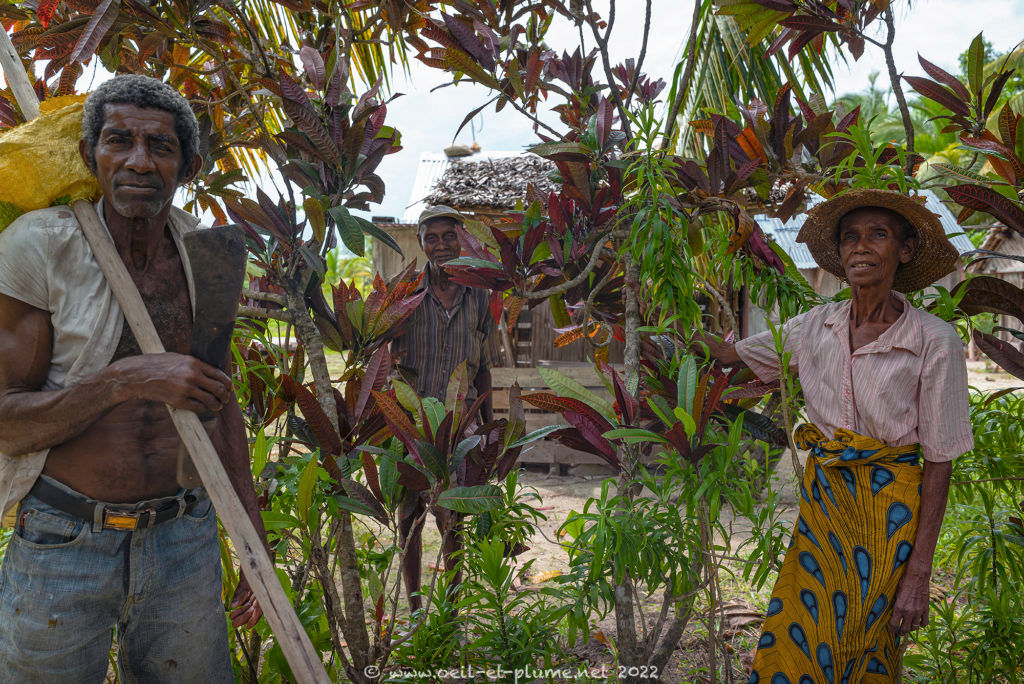 While driving on a beautiful white sand pathway toward the coast, we meet a beautiful siren. She confirms: "You are getting closer. Continue your way and look for cabbalistic signs on the wall of a small house. If you manage to decipher them, you will know where to go next."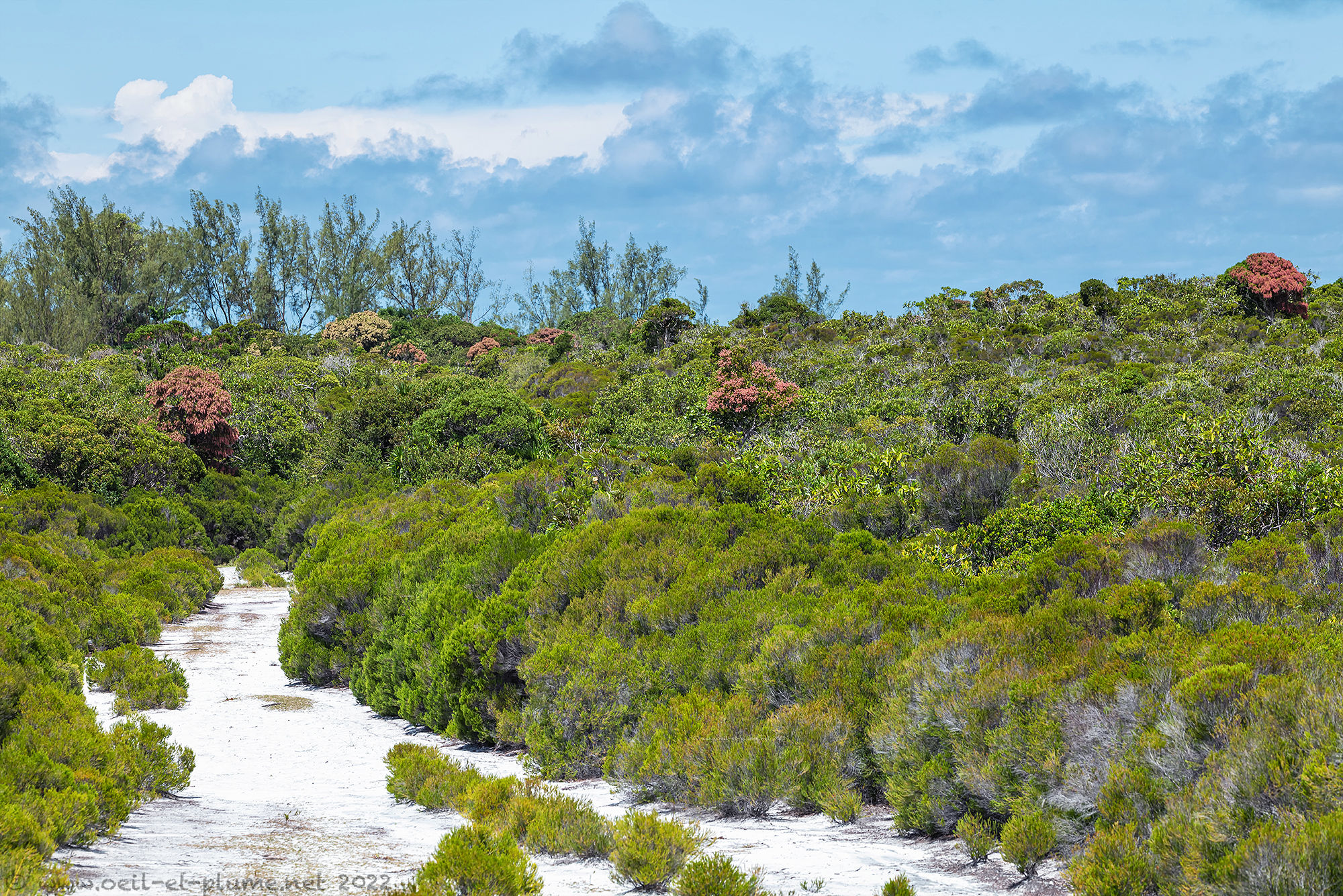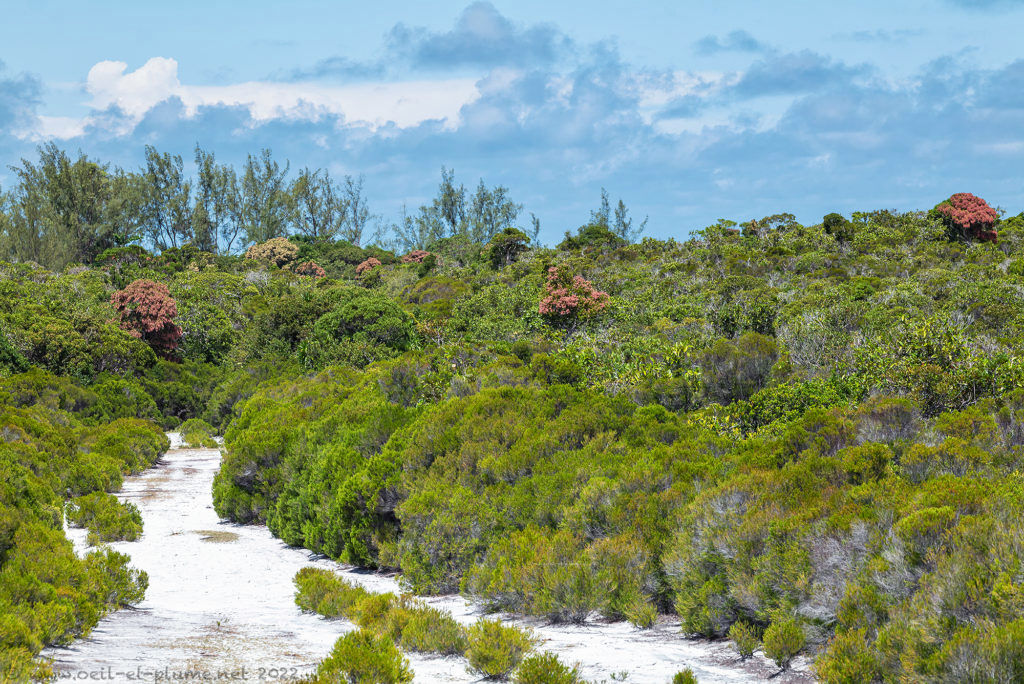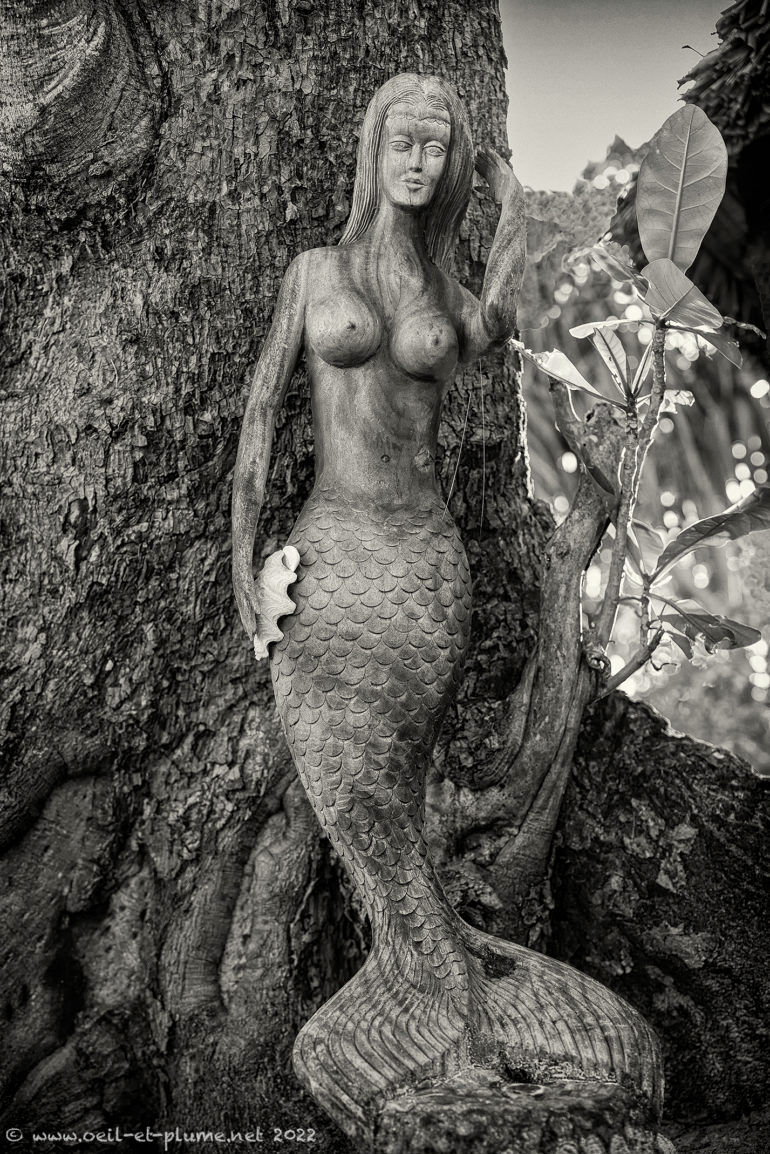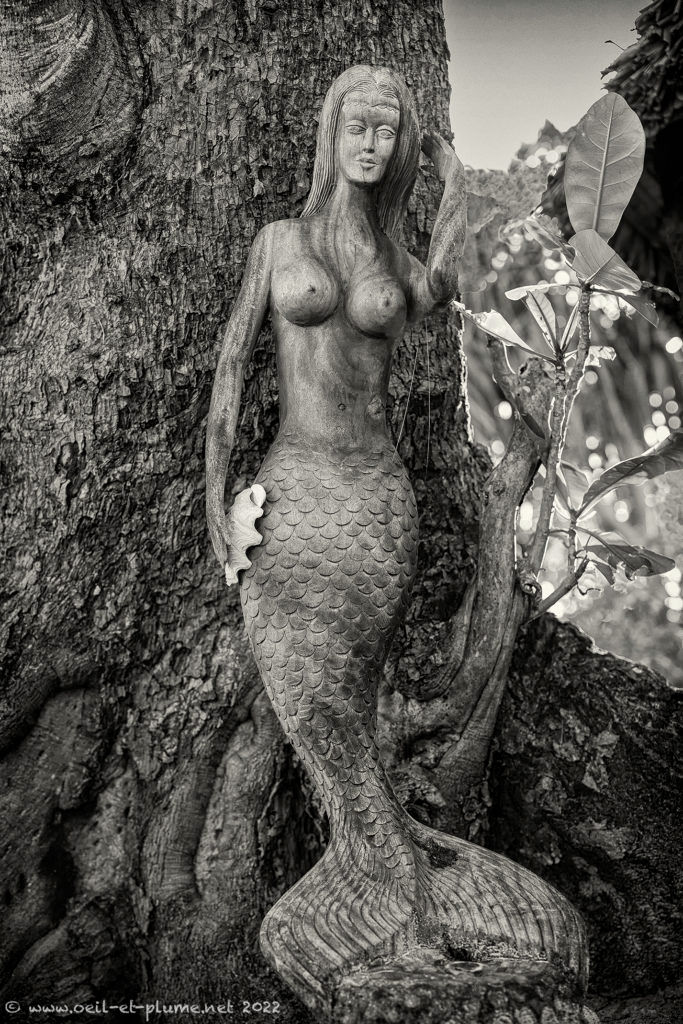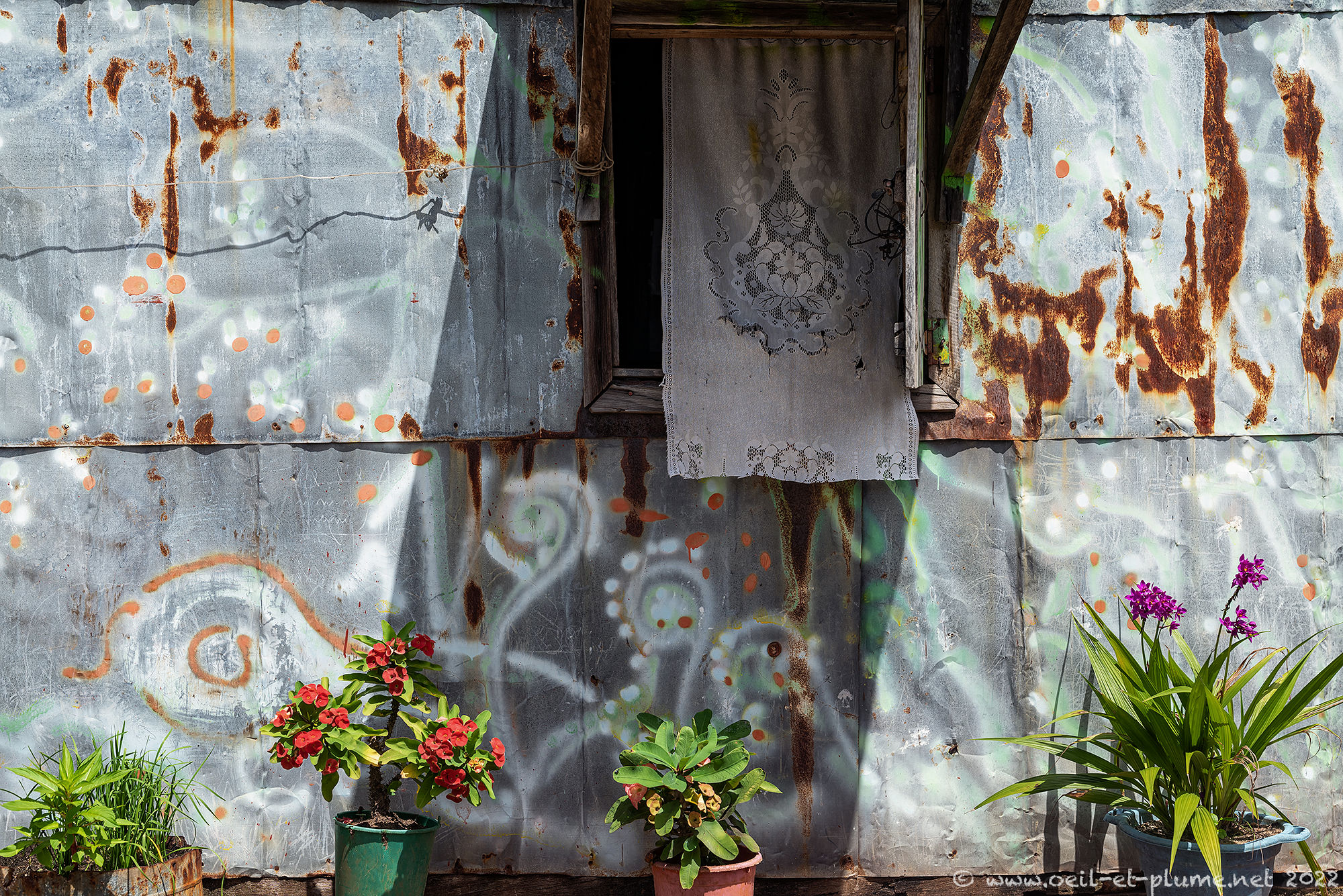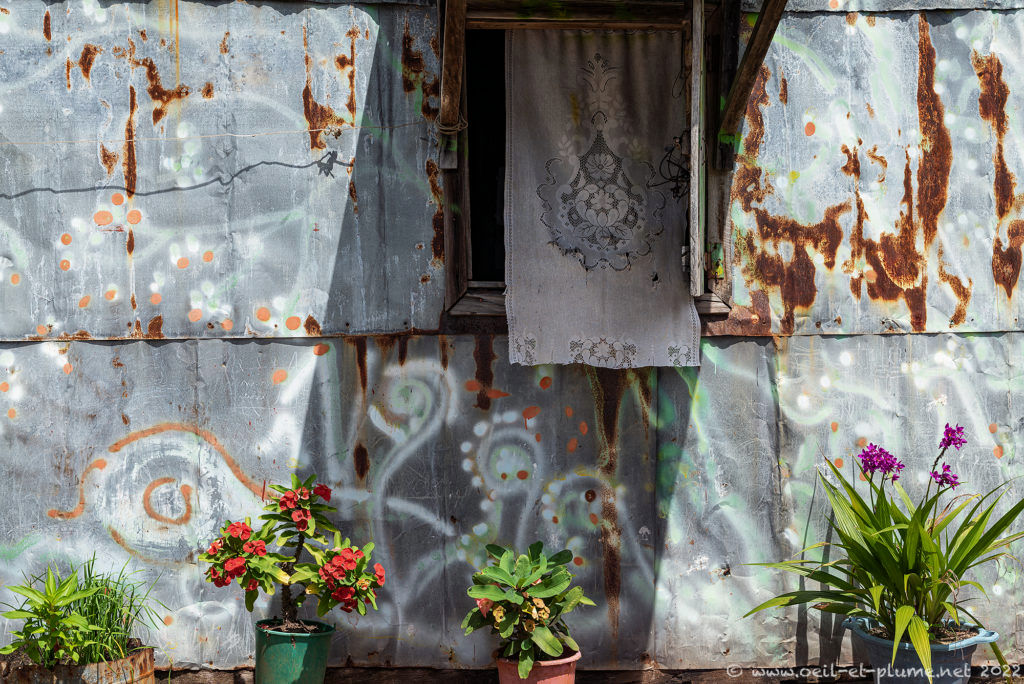 To us, the cabalistic signs map various pathways while highlighting one of them as the one to follow. Further, we meet soon with another siren. As she turns a blind eye to your coming, we keep going until we come across a strange fellow and a sea dragon.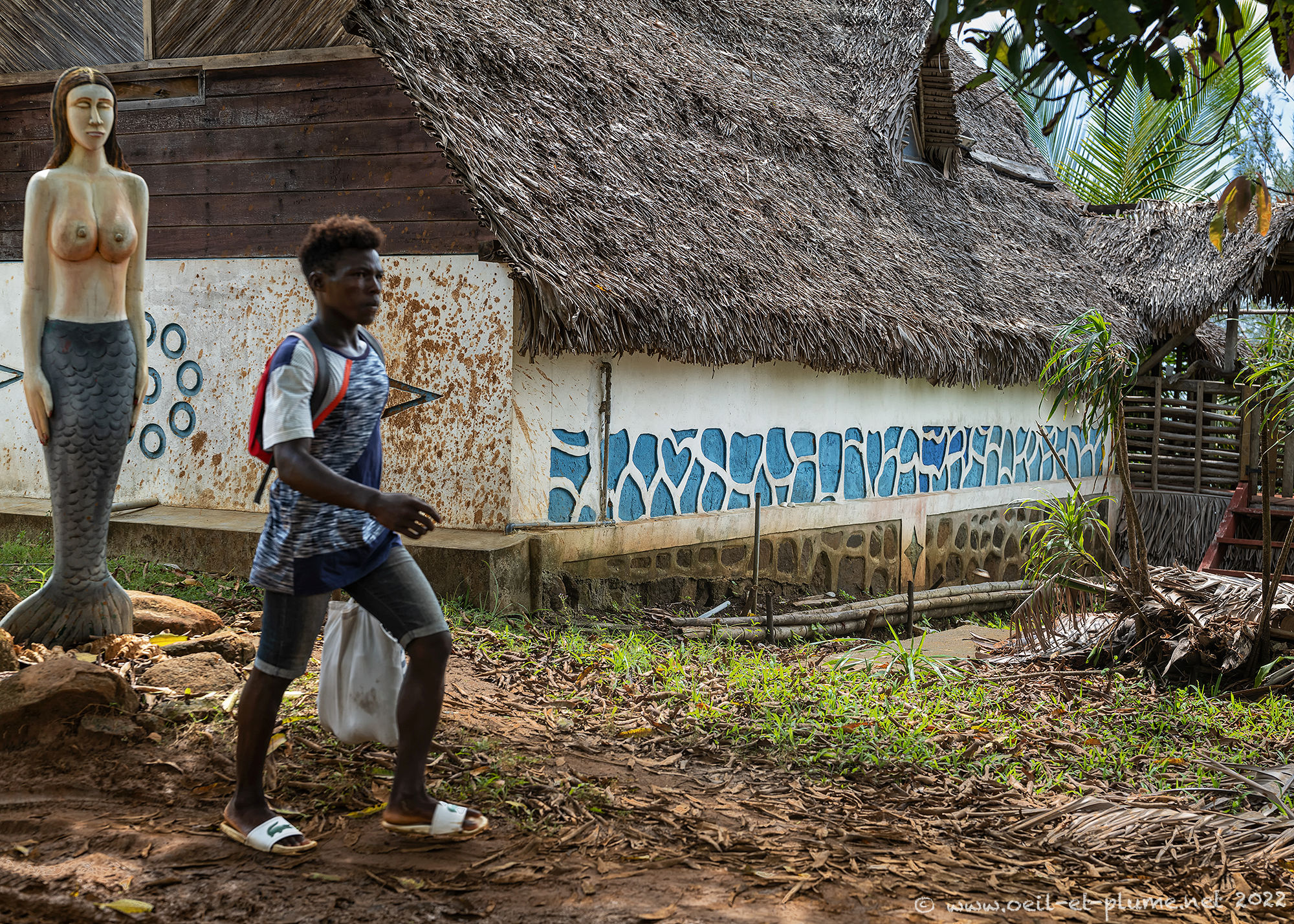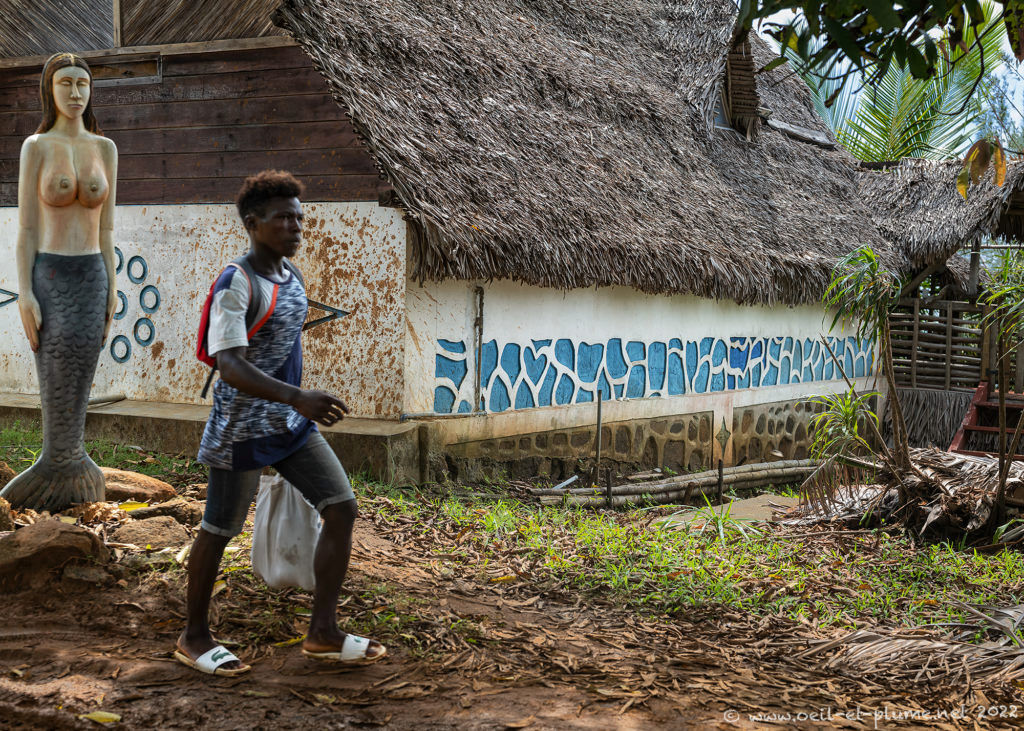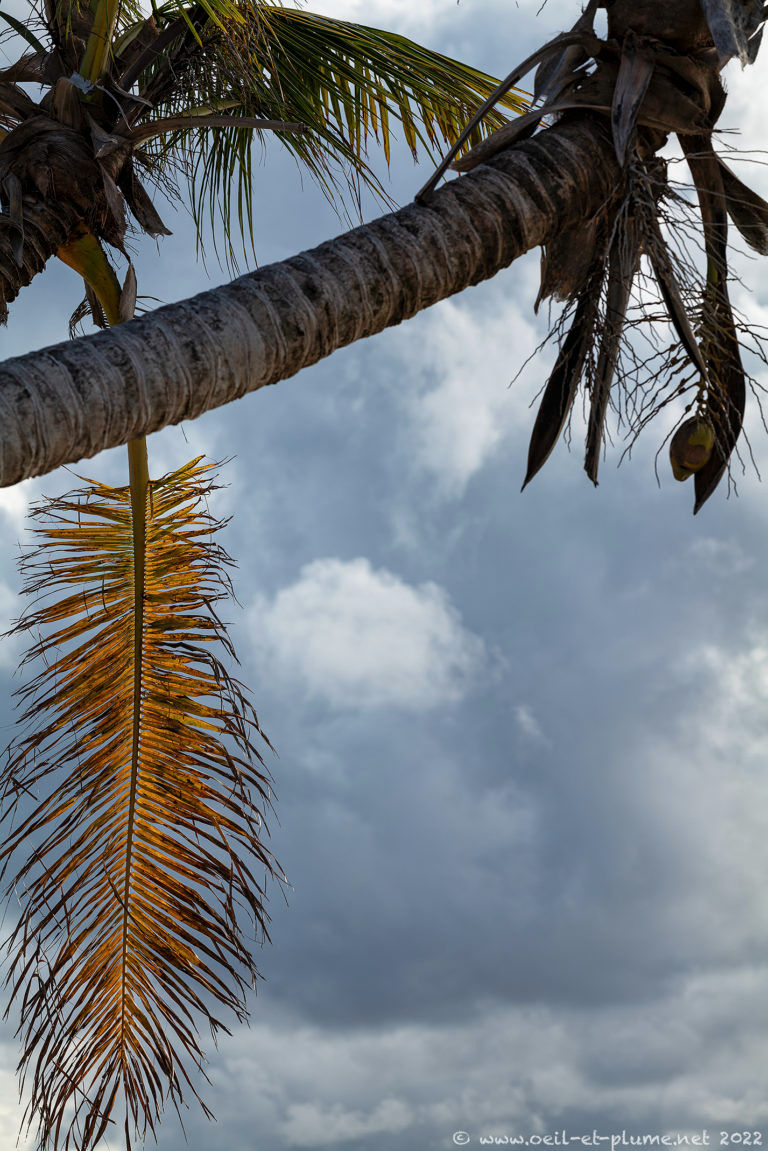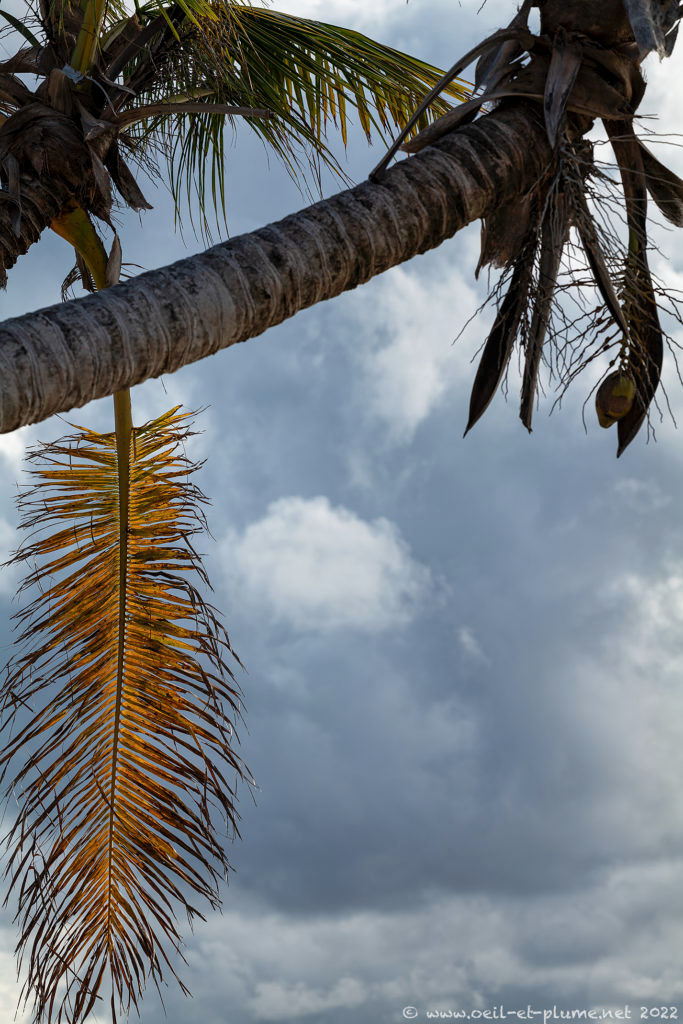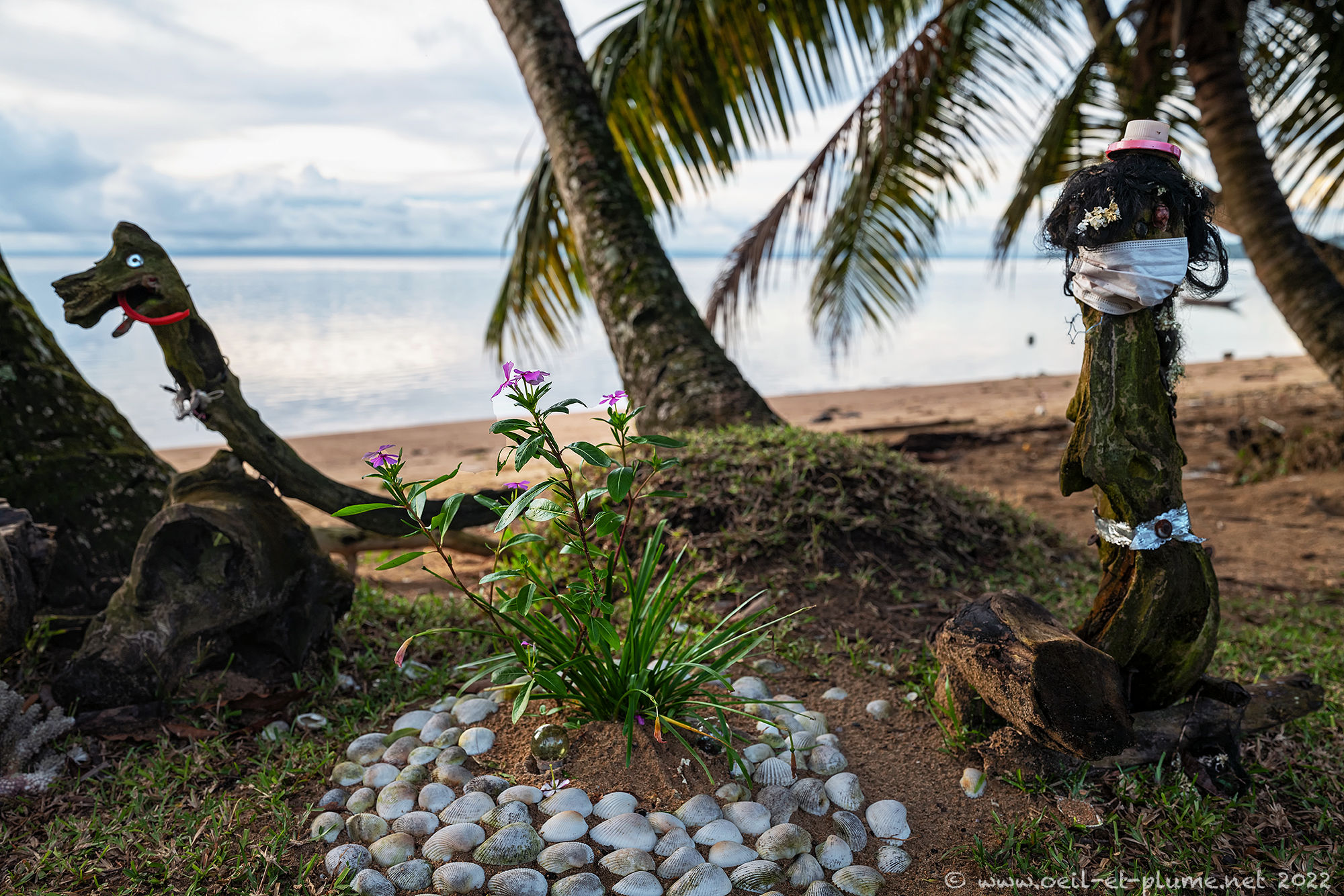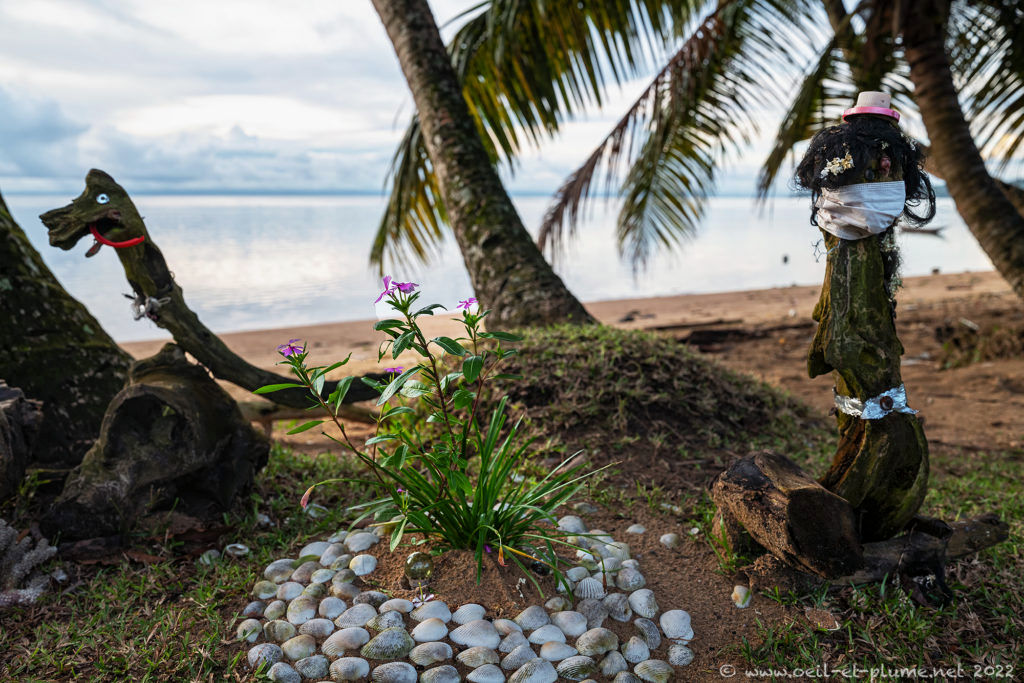 Those creatures are the guardian of the pirates treasure: "You can enter and visit the place, but don't try to loot any valuable there. You would not get out alive!", warn the threatening watchdogs. Message well received on our end, never mind.
The pathway to the hideout if made of golden shells. Unbelievable! I mean: hundreds of pure gold ingots shaped as clams (French: bénitiers). The ingots are spread over a large portion of a beautiful cove, half-buried into the sand. Nearby, large precious gems are inserted into volcanic rocks in the ground, as a way to secure them. Delicate flower-shaped sculptures made in jade and ruby stones balance softly against the wind.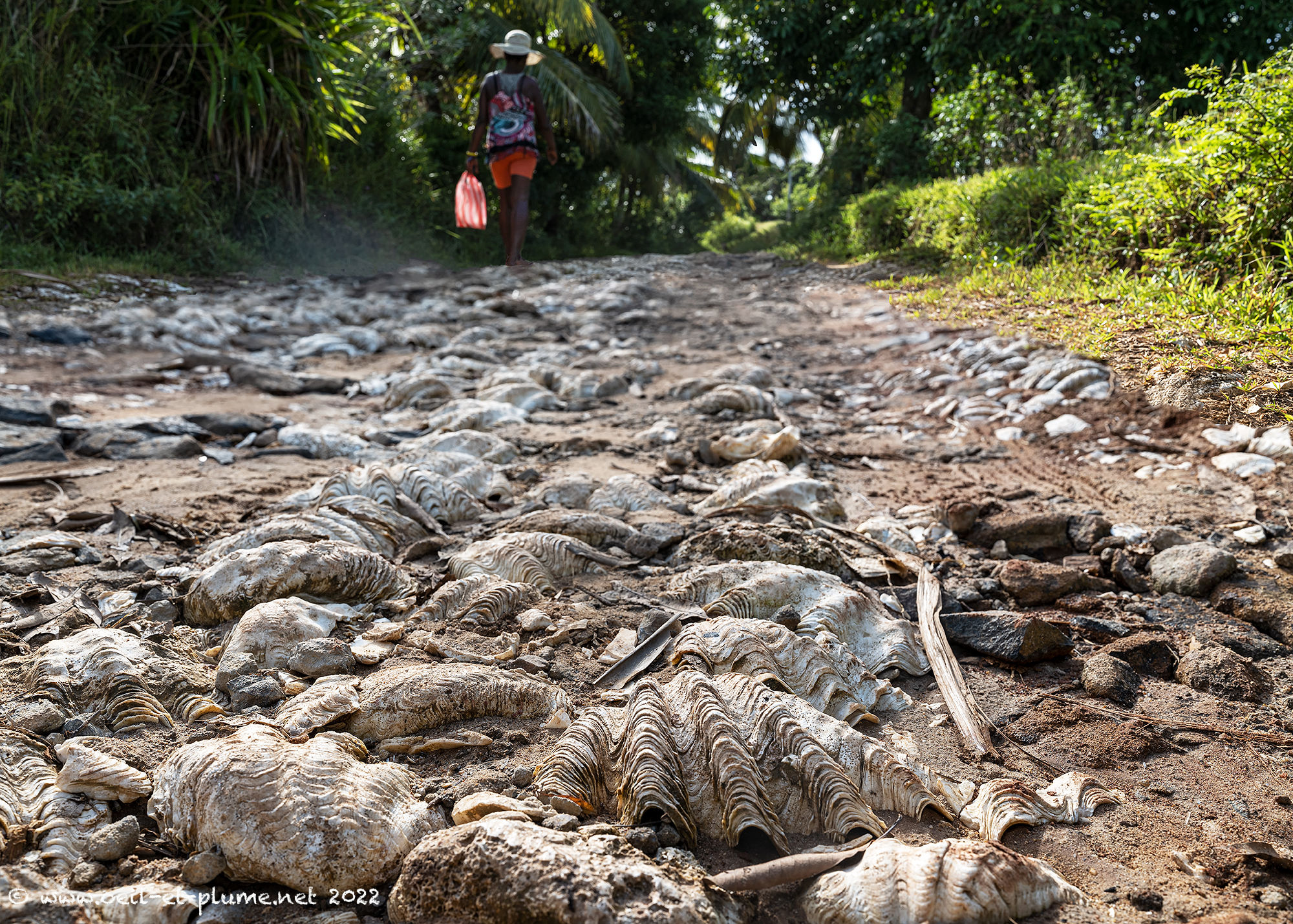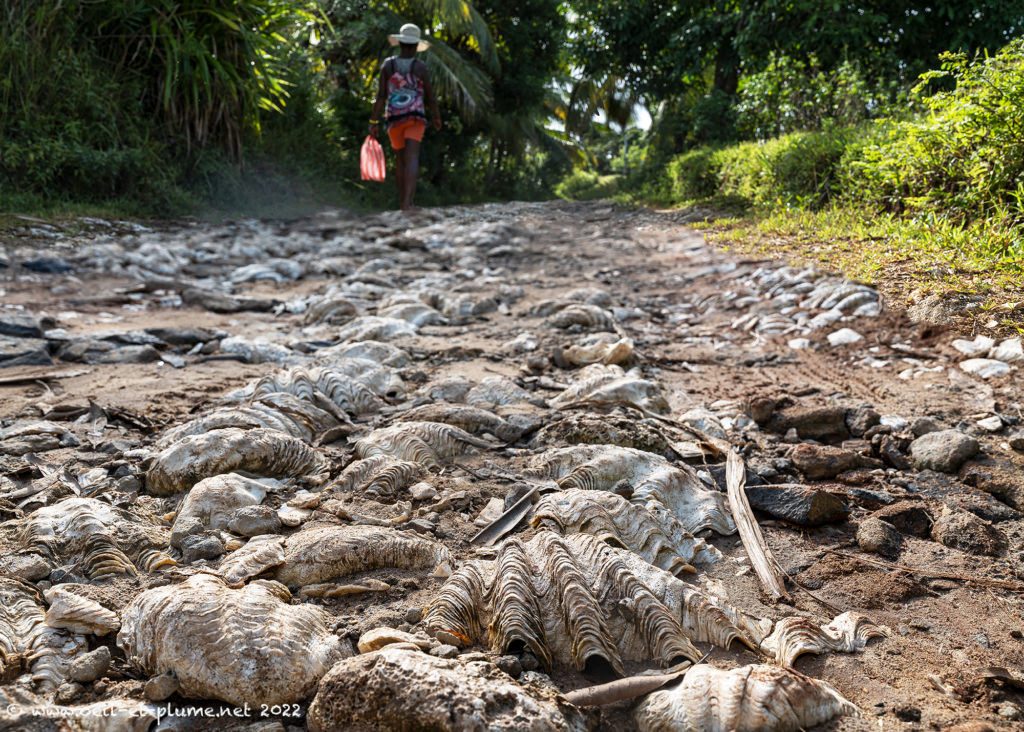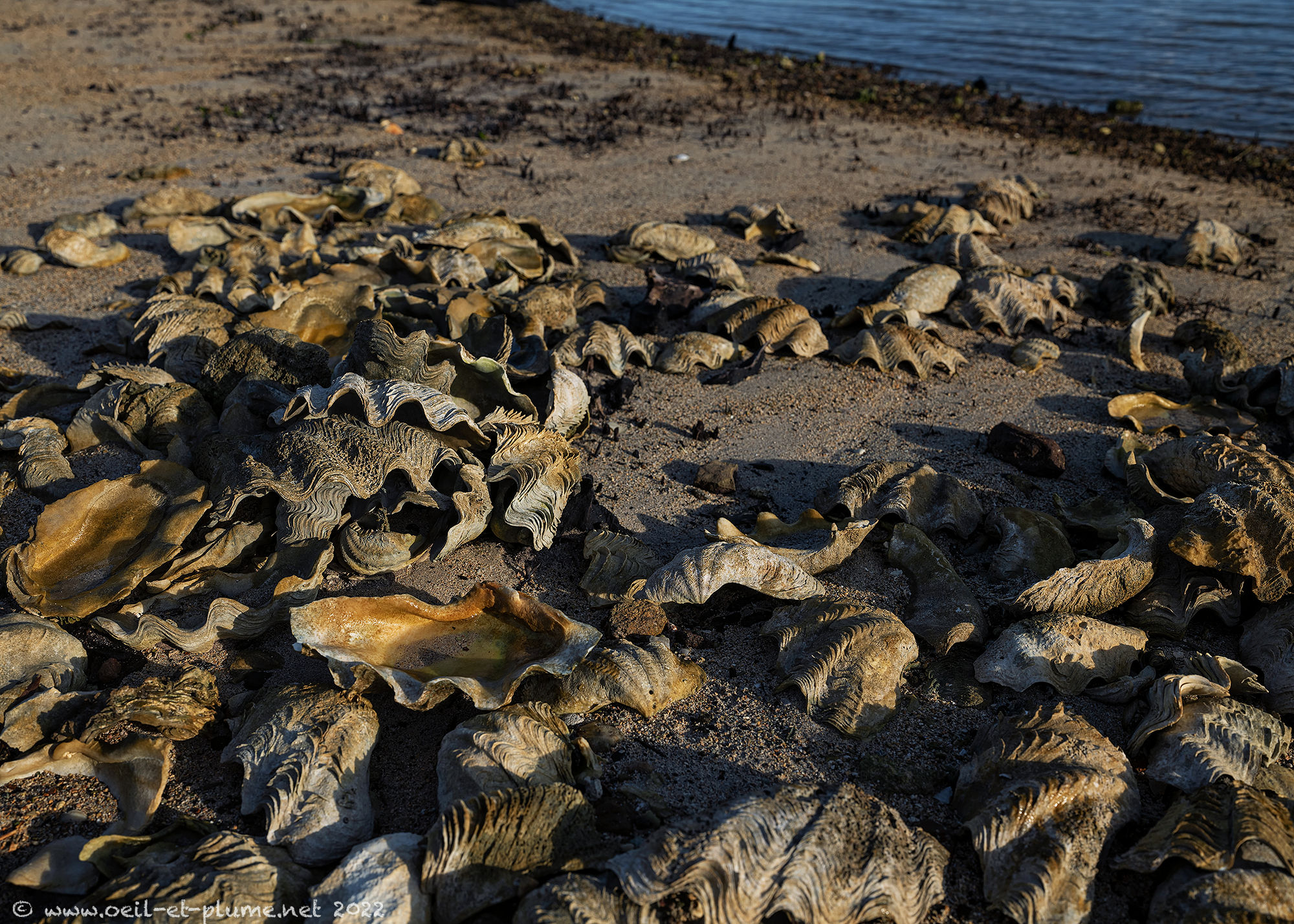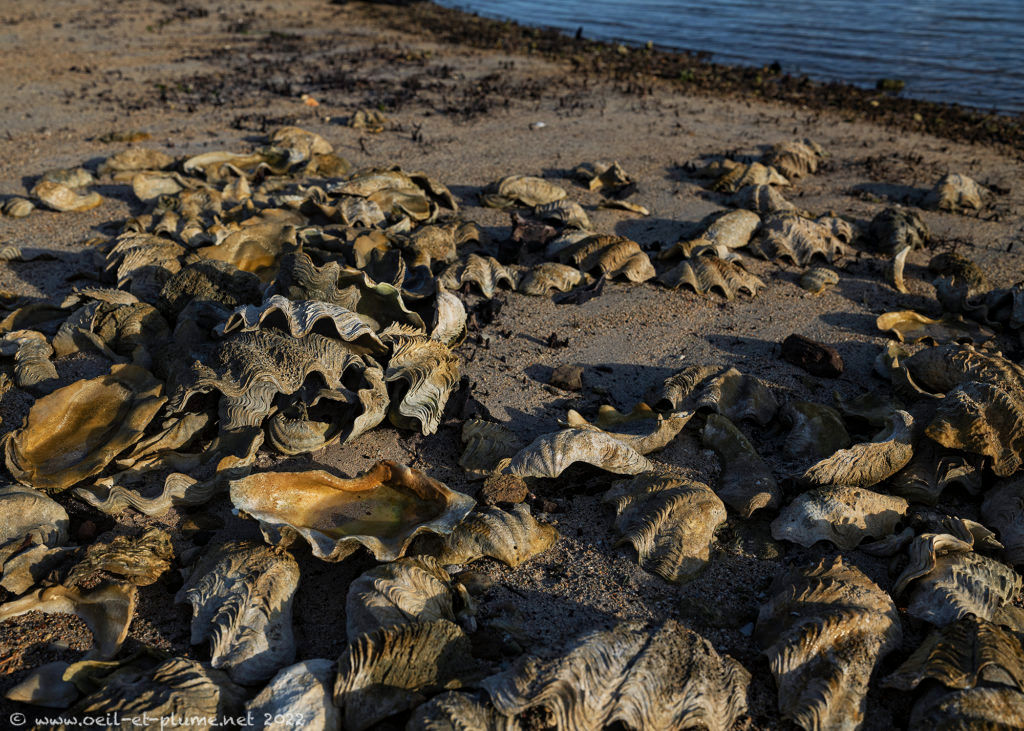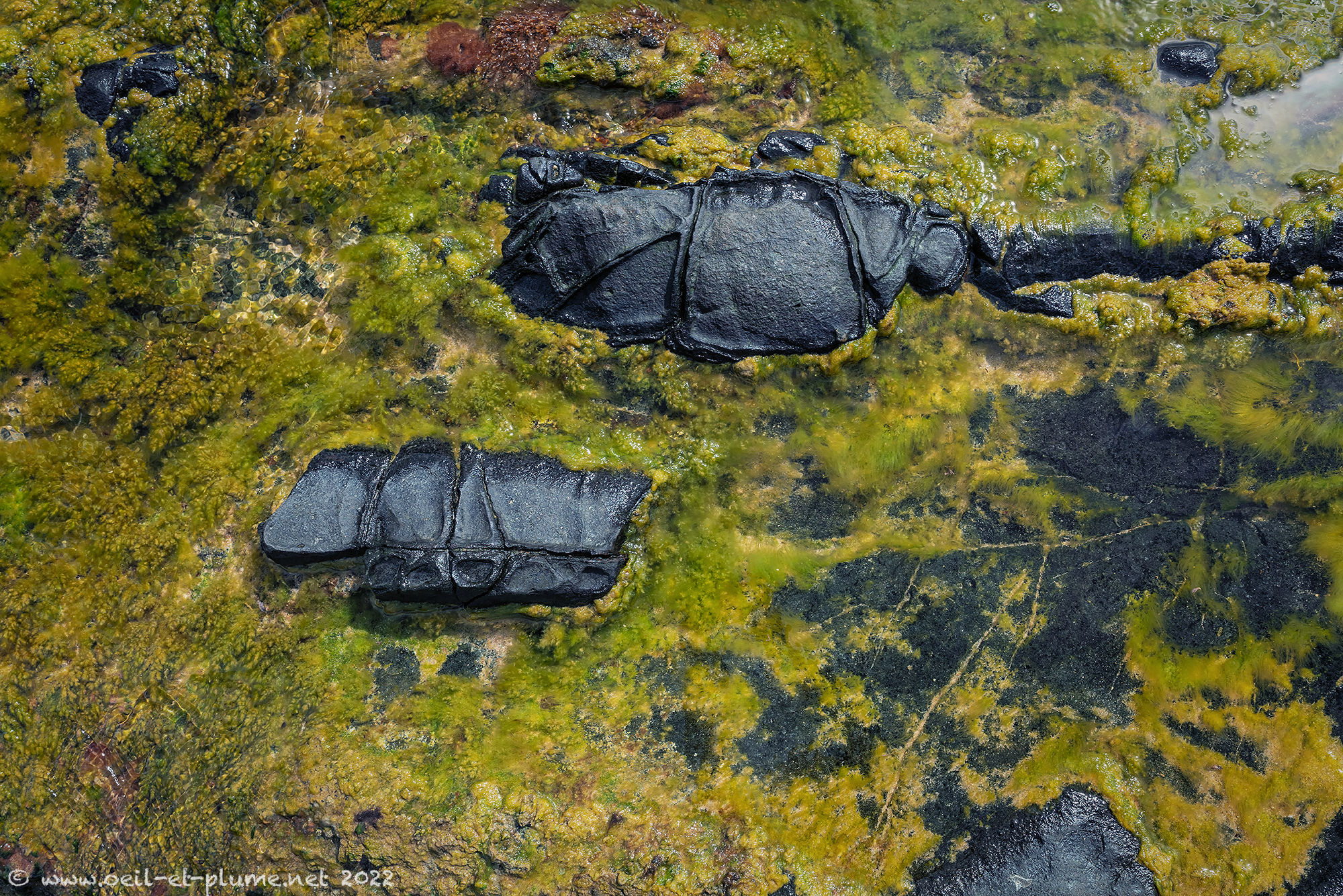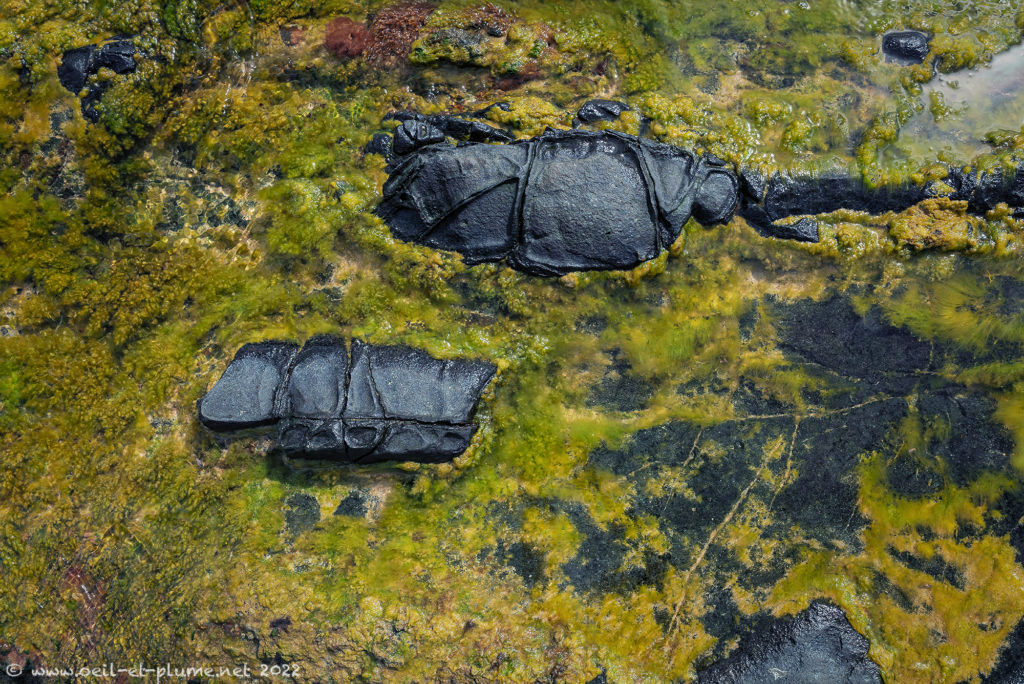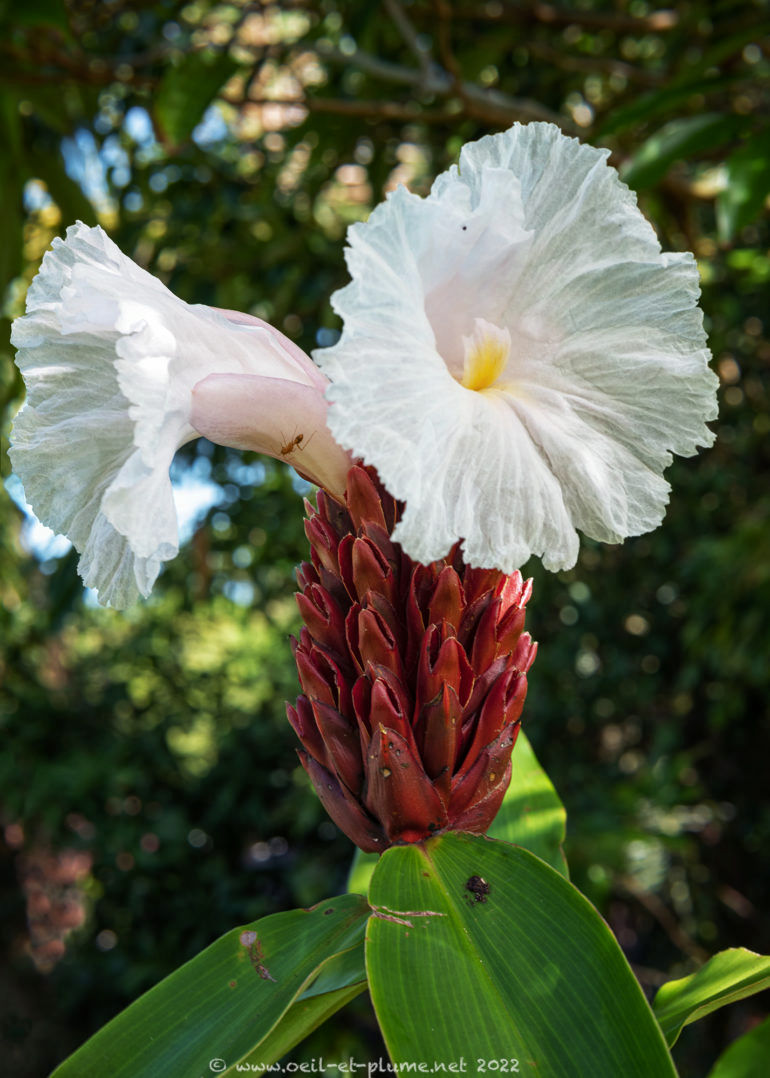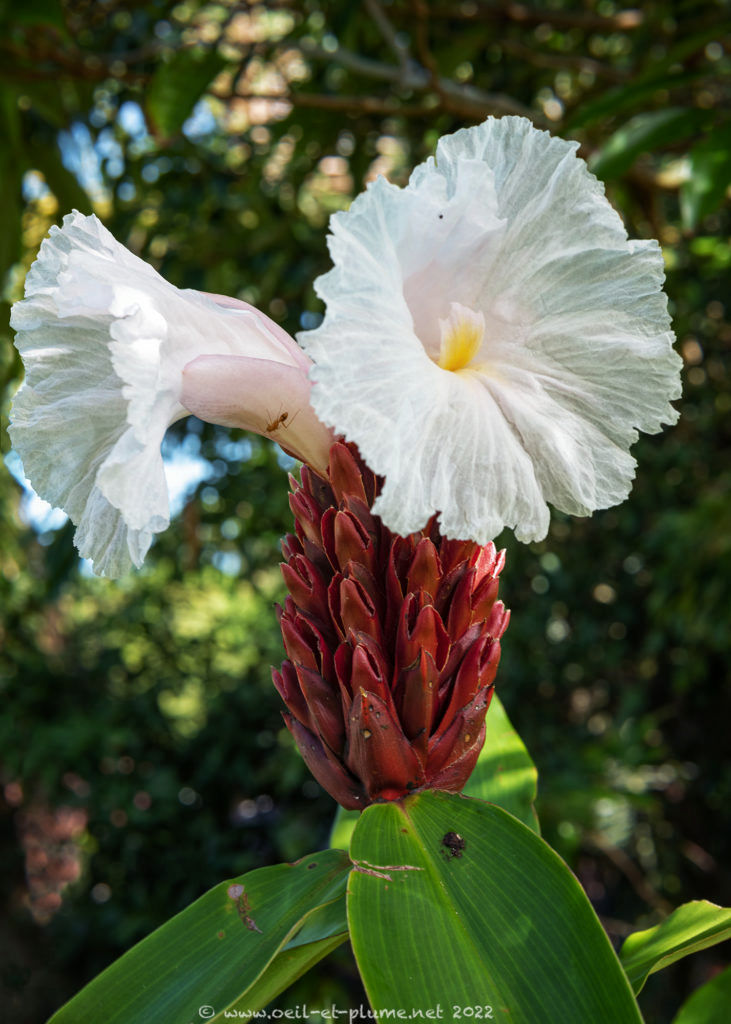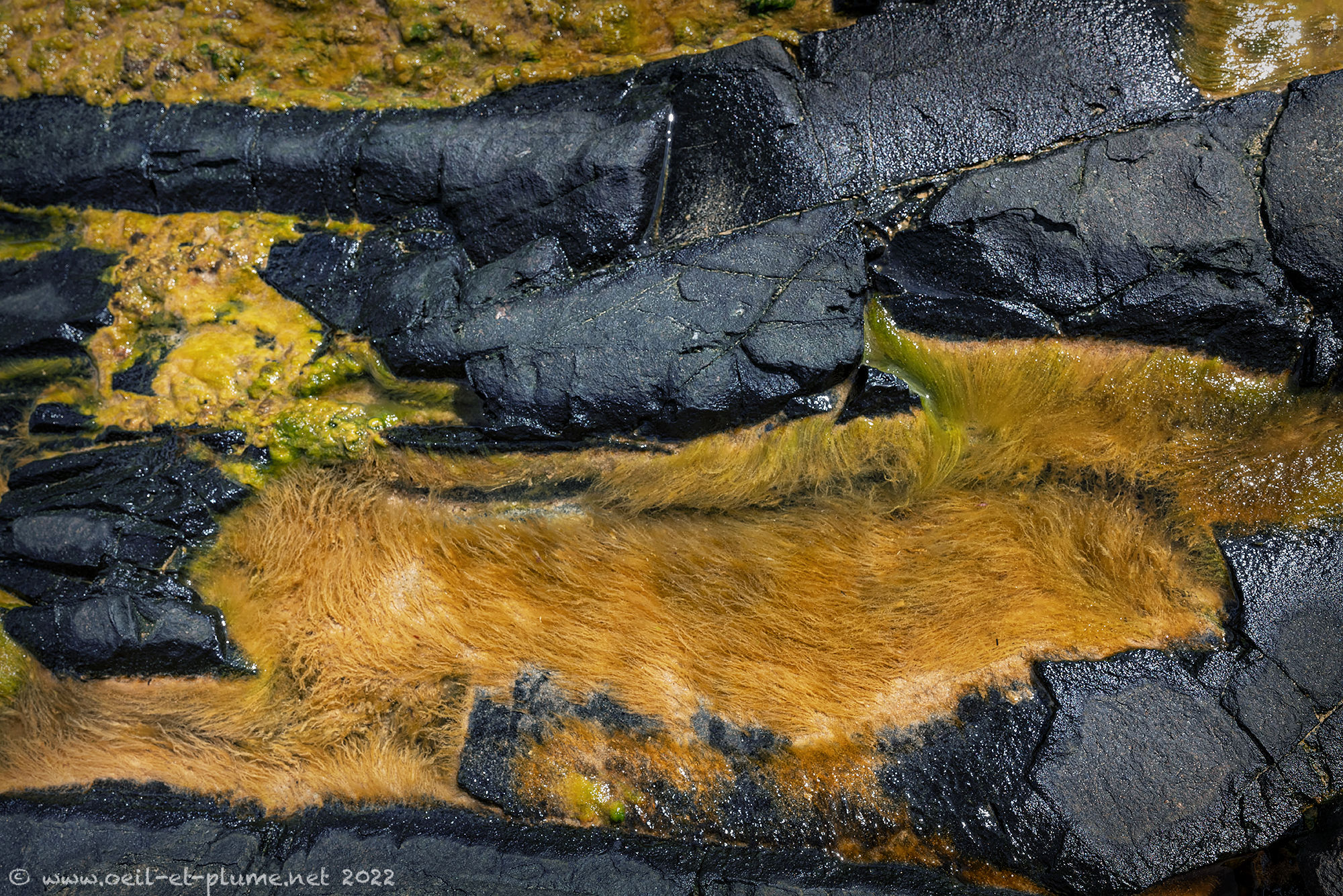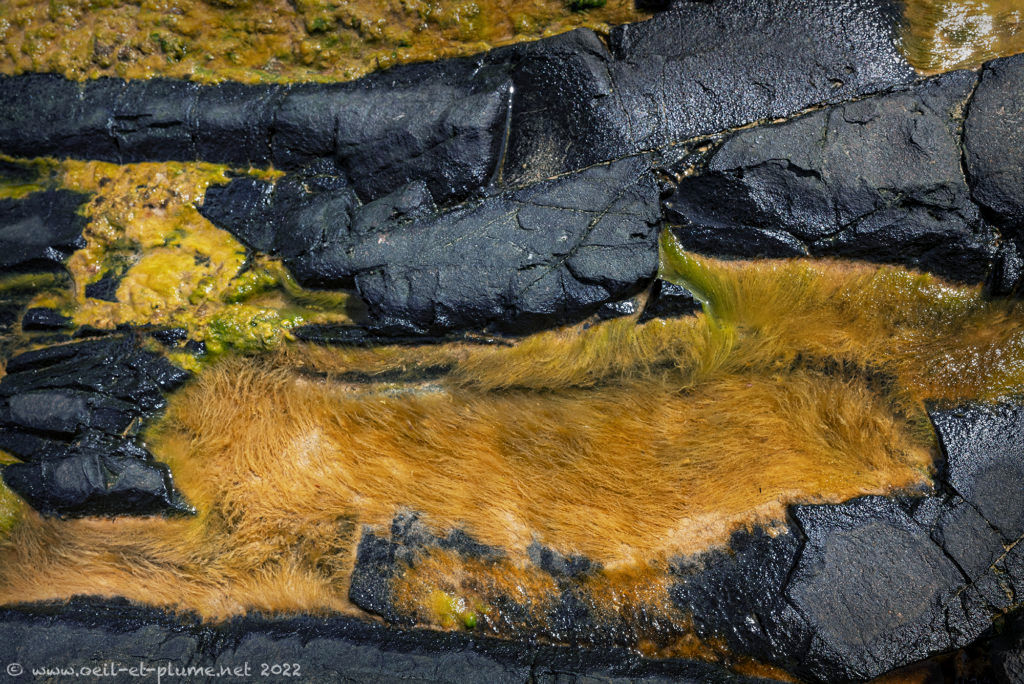 All of sudden, we spot a magnificent piece of golden fur inserted in volcanic rock and waving smoothly into the salted water. Awesome: we found the Golden Fleece depicted in the Greek mythology that the pirates managed to locate and loot somewhere!
We fill our eyes and mind with the treasures displayed by the place before exiting. The watchdogs search us meticulously before releasing us. What a day!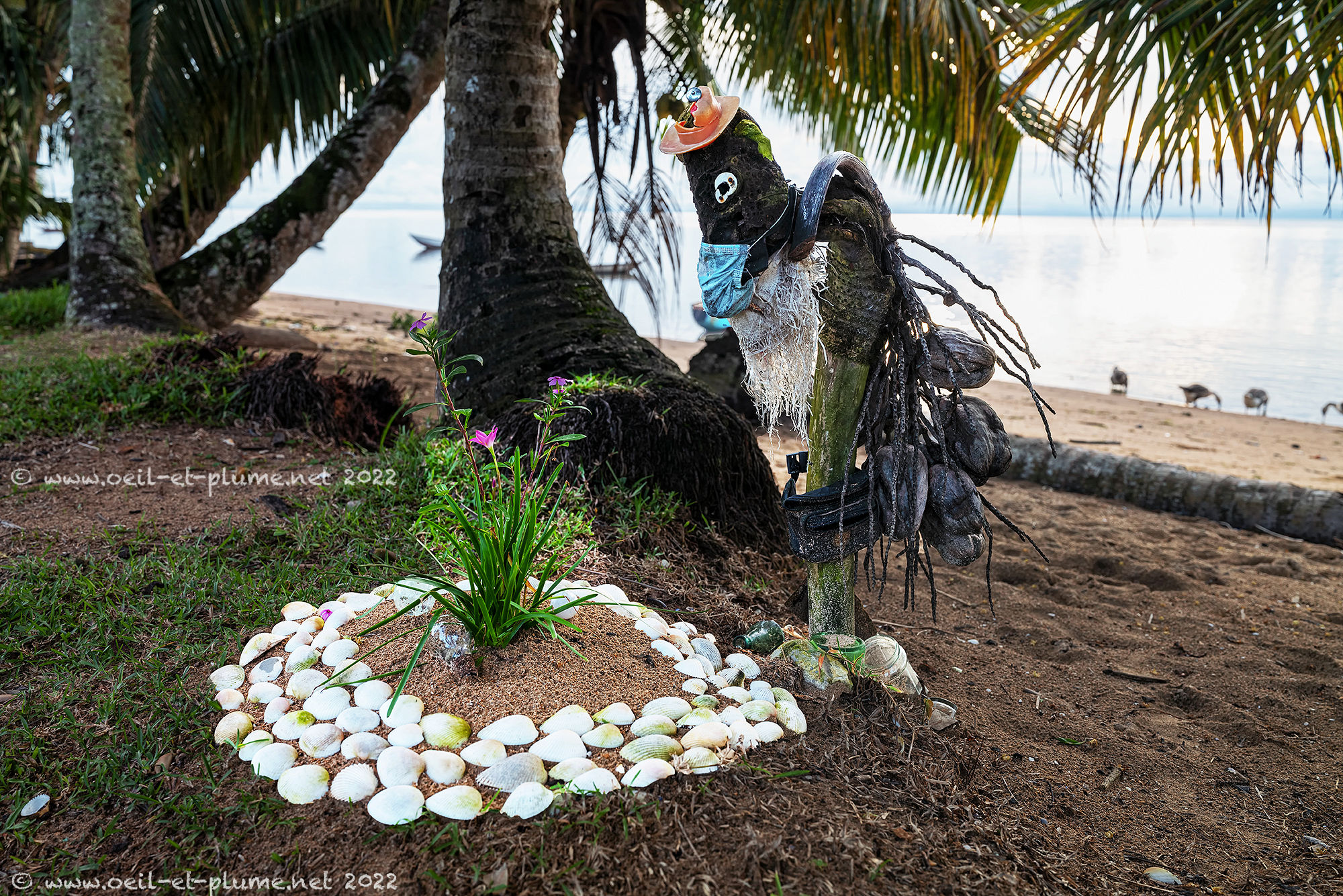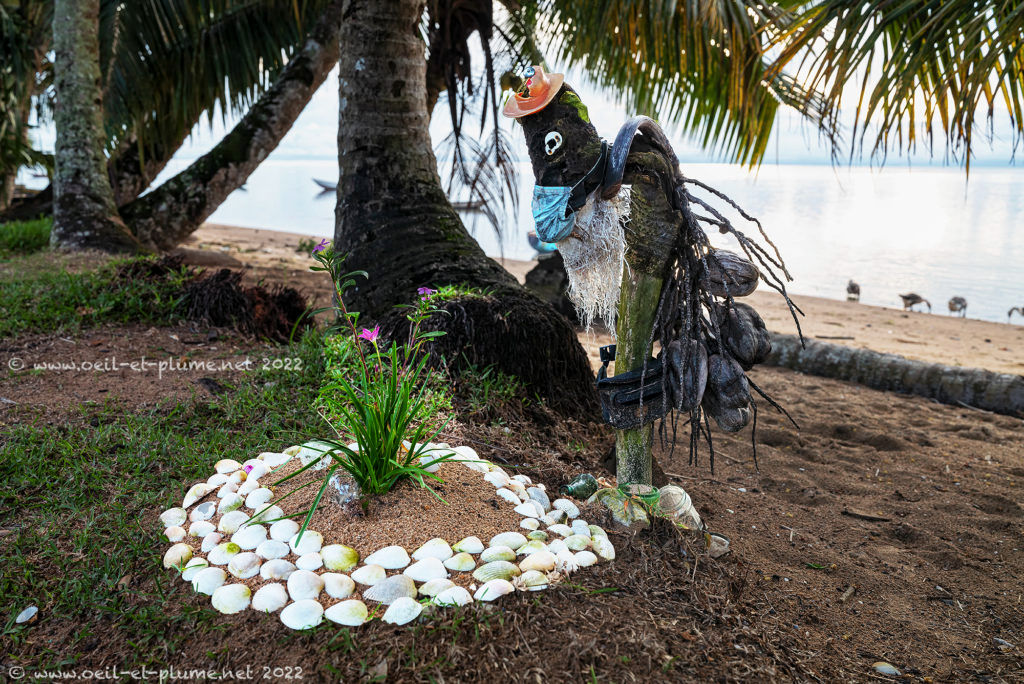 Cheers,