Proud of its booming modern history, New York longs paradoxically deeper historical roots. The city recently reconnected with its American native history, but still yearns for stronger cultural and historical references harnesssed abroad, including in Europe. Despite its strong ties with the Old Continent, New York has no medieval history, for instance. It endeavours building one, in fact.
Fort Tryon Park
Located in the Washington Heights of Manhattan borough, Fort Tryon Park provides a welcomed rest from the busy New York downtown, as well with sweeping views over the Hudson River.
The park witnessed a major battle fought in 1776 between American and British troops. Victorious, the British name the site after Sir William Tryon – the last British Governor of the Province of New York.
Fort Tryon Park is created by John D. Rockefeller Jr. who donates it to the city in 1931. The businessman and philantrophist also buys a large collection of medieval art pieces for the Metropolitan Museum of Art (MoMA), founded by his spouse and female friends. Short of space, the MoMA builds a branch in Fort Tryon Park to host its collection of medieval art and artefacts.
The Cloisters is an extraordinary building merging new buildings designed in the medieval style with authentic elements of medieval architecture. Portions of five cloistered abbeys of Catalan, Occitan and French origins are purchased in Europe, dissassembled, brought to New York, and reconstructed, stone by stone, in Fort Tryon Park between 1934 and 1939.
Battle of Nations
On the day of my visit, Fort Tryon Park pays little attention to art because a war rages near the Cloisters. Medieval horsemen and foot soldiers fight relentlessly in heavily armored outfits. I skip the visit to the Cloisters to get closer to the battle.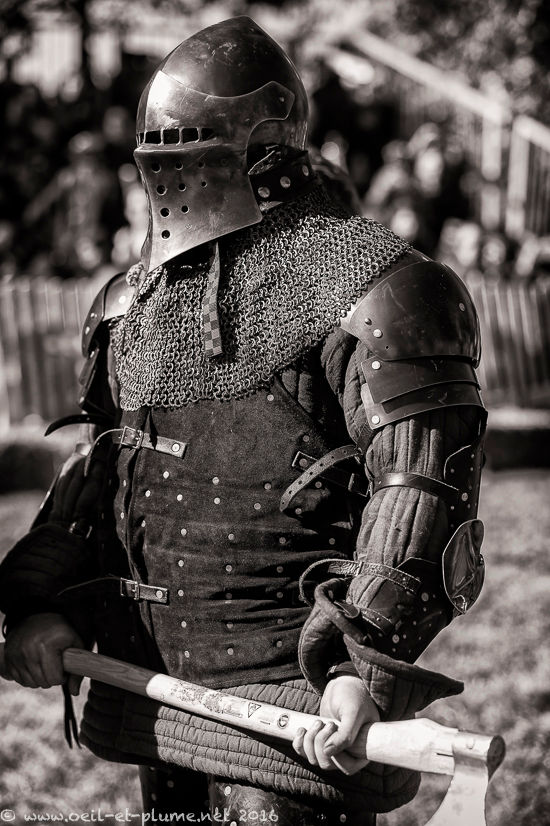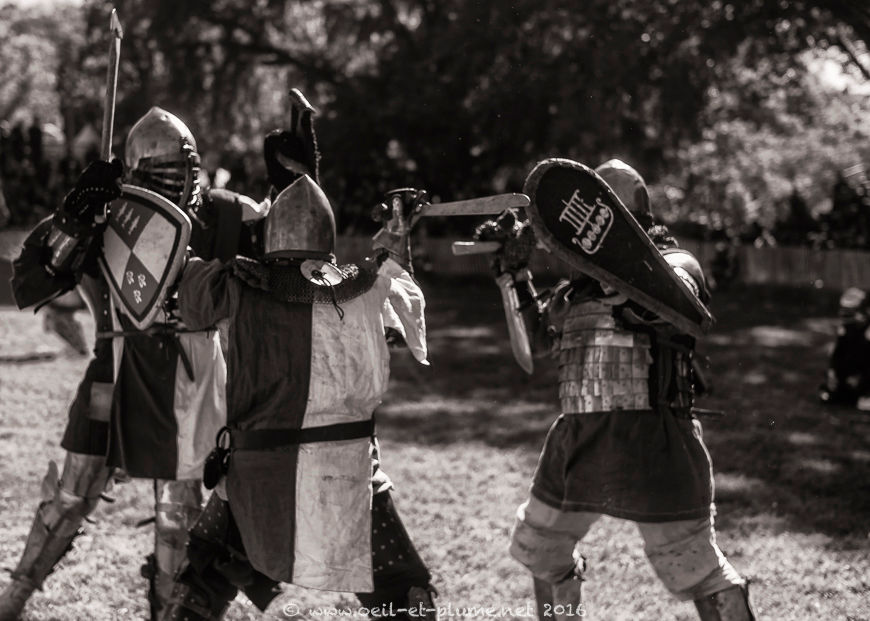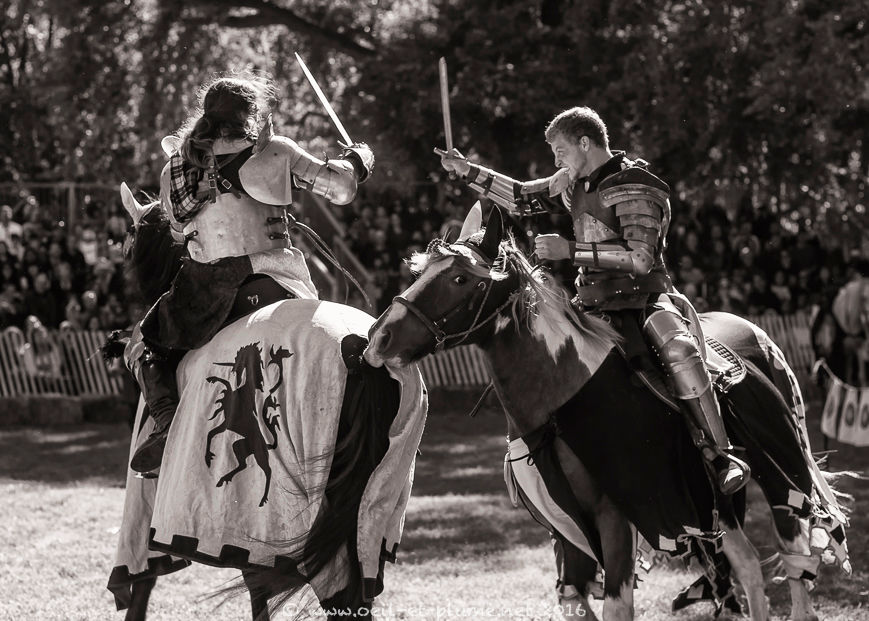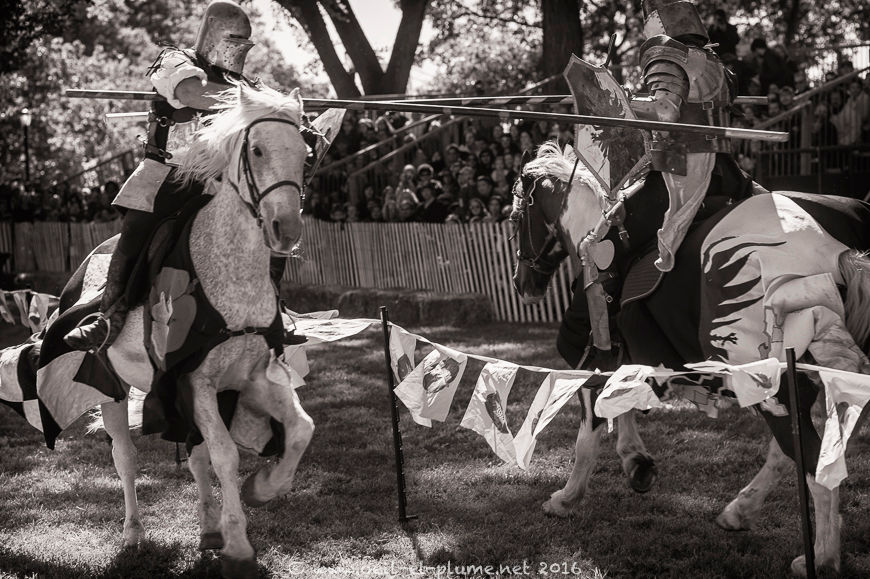 The battle is real, opposing well-trained fighters equipped with real metal wargear typical of Europe's 12th to 15th century period. Quite impressive indeed.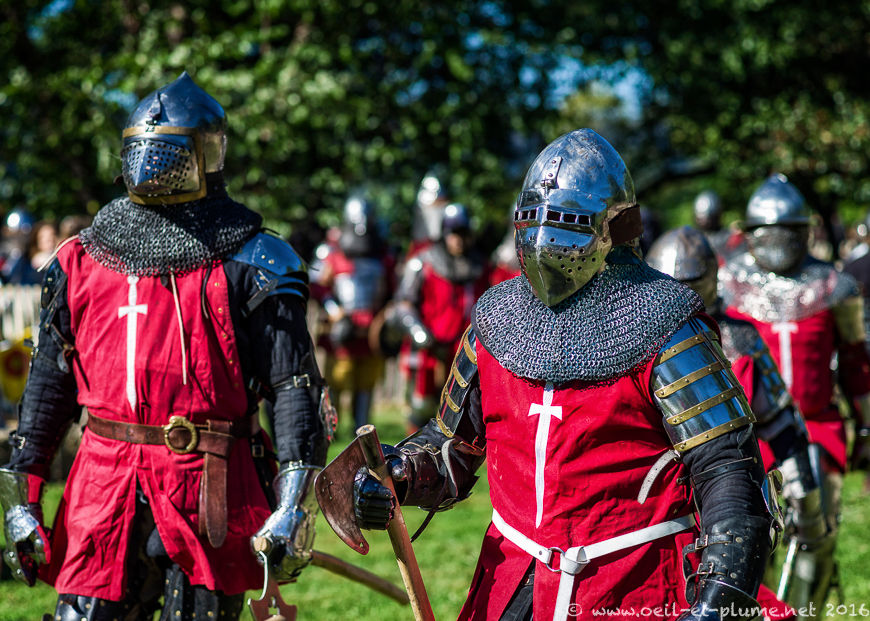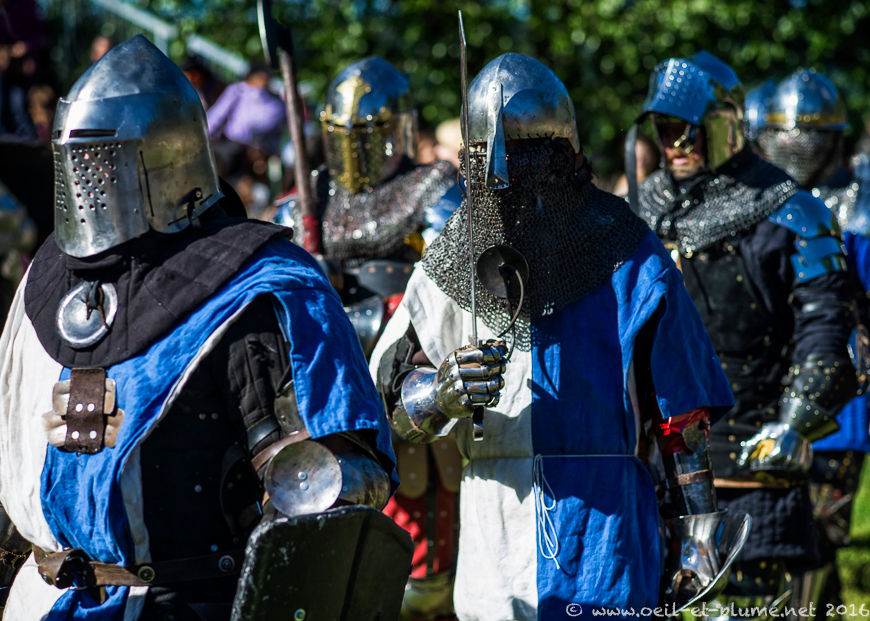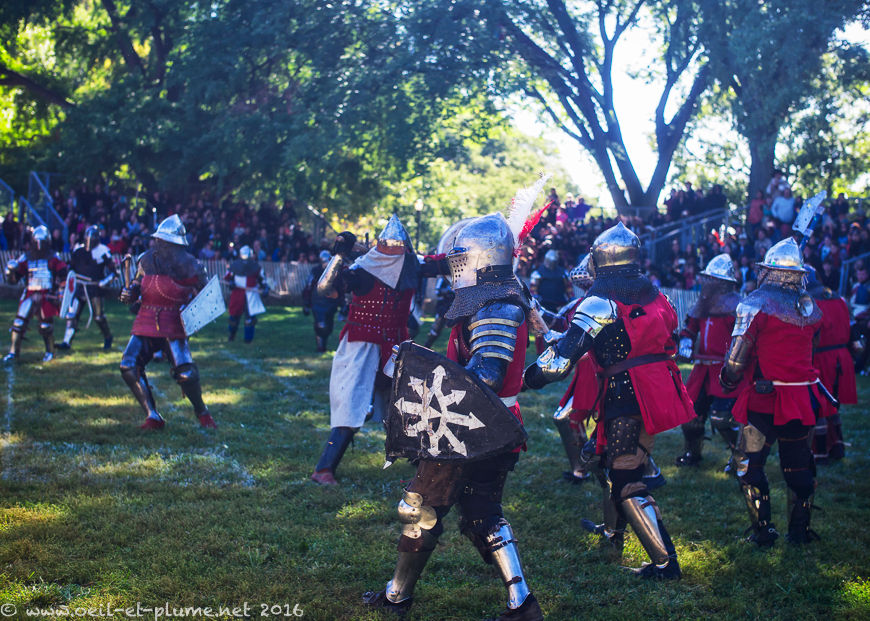 The fighting does not aim at wounding or killing but rather at neutralising. It is a sport game in fact, ruled by unified international rules for historical medieval fighting and monitored by trained referees. As key rule, a fighter who knees or falls down is immediately excluded of the game. To win, a team must neutralise all its adversaries.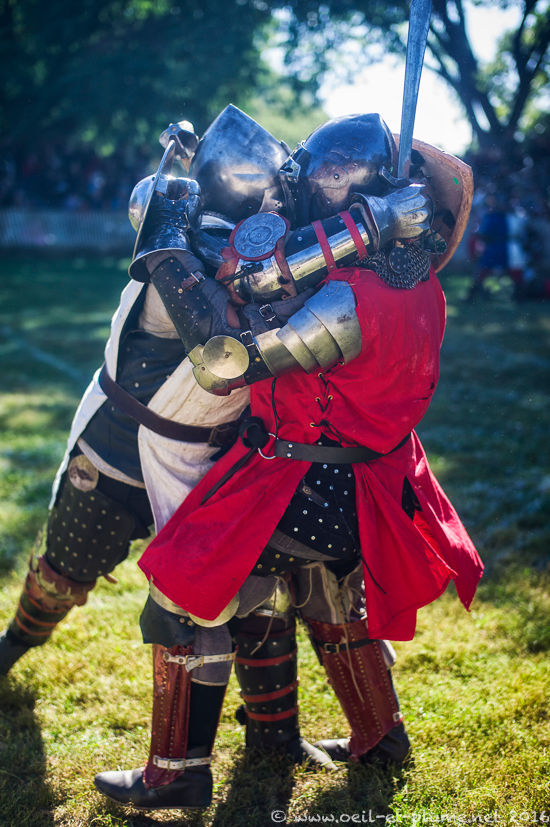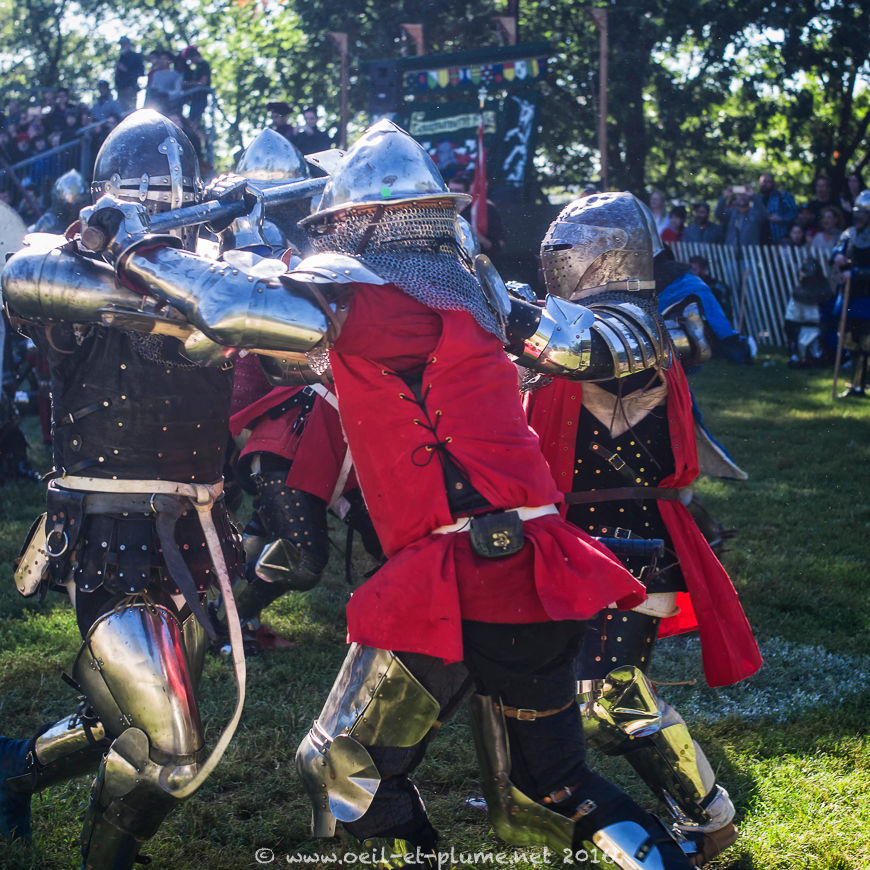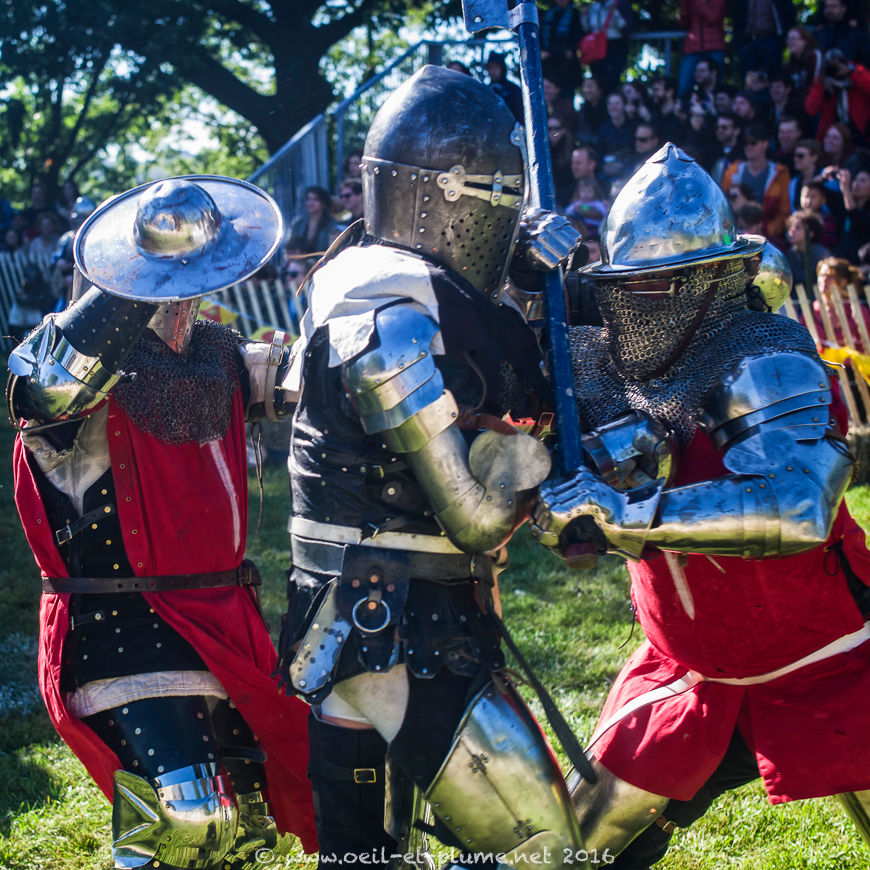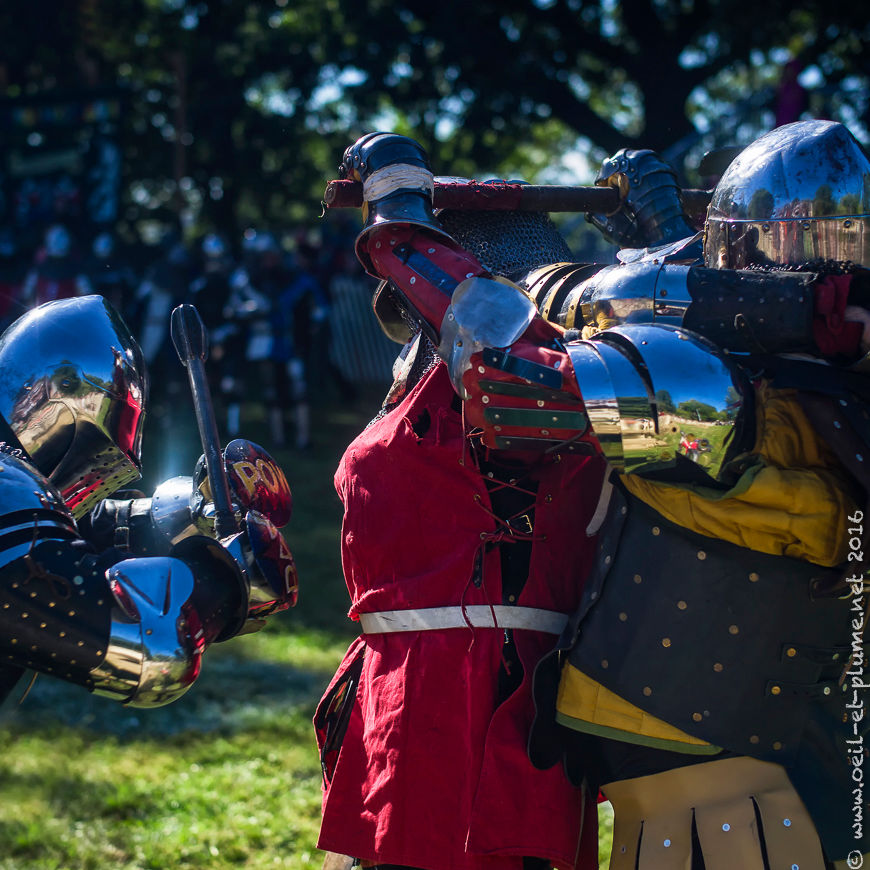 Born in Russia, Medieval fighting constitutes now a florishing sport in New York and across beyond in northern America. Often adepts of various historical martial arts, medieval fighters are grouped in regional and national federations across the globe. Selected through qualifying tournaments, national teams compete in an yearly international event named 'Battle of the Nations'.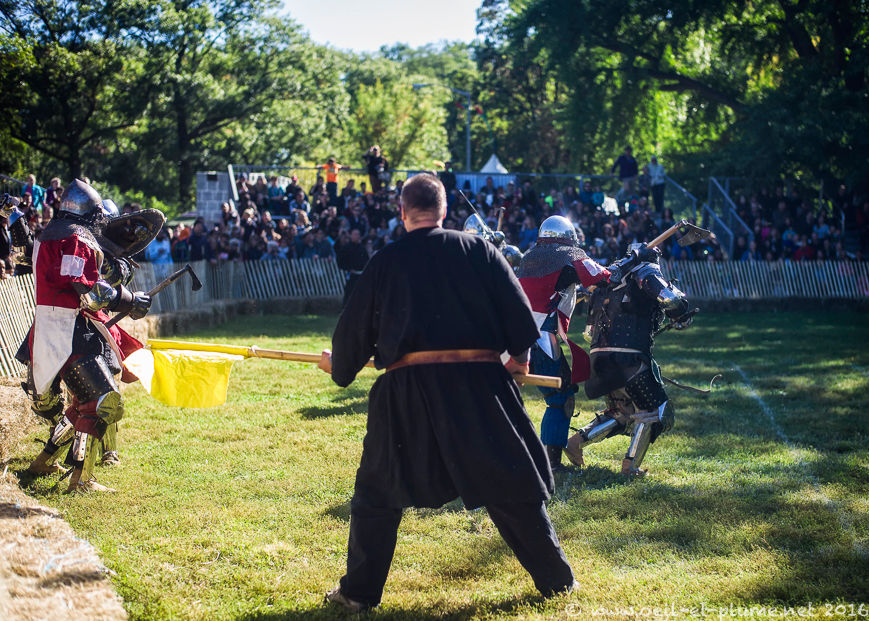 First organised in Ukraine in 2010, the first Battle of the Nations is organised yearly since then. It rallies a growing number of countries and fighters, both males and females. Country teams compete in various disciplines including 1 vs. 1, 5 vs. 5, and 21 vs. 21 fights.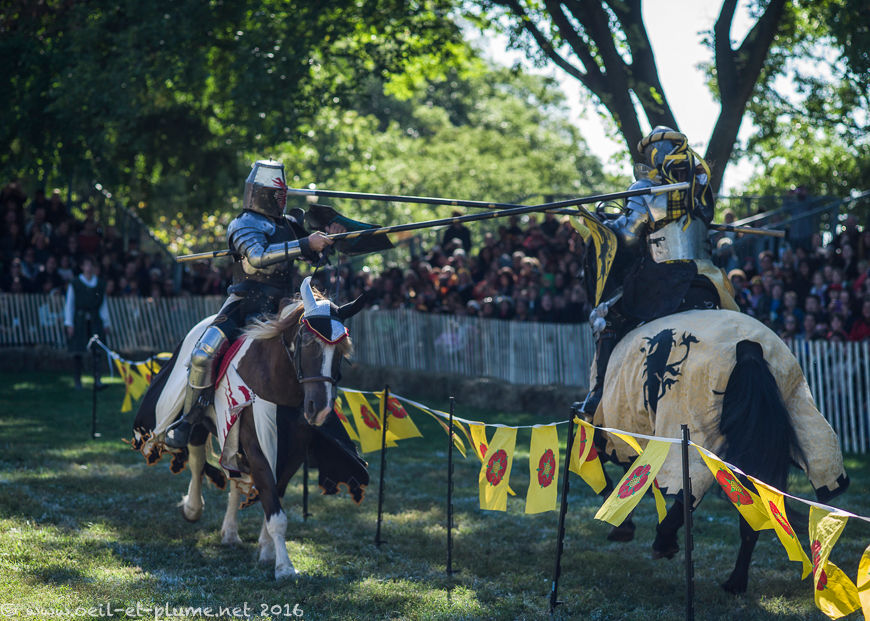 US combatants attend the international competition since 2012. Today's medieval battle in Fort Tryon gathers fighters from across the US and Canada in an amicable competition, ahead of the forthcoming Battle of the Nations to be held in Montemor-o-Velho in Portugal in May 2016.
Medieval Festival
Out of the combat zone, people dressed in medieval attires mix up with visitors. The 2016 New York Medieval Festival gathers not only fighters, but also flocks of artists, business-minded people and ordinary people dressed up for the circumstance in an attempt to recreate the ambiance of a medieval fair. I feel so happy to be there, keen to capture the ambiance of the event.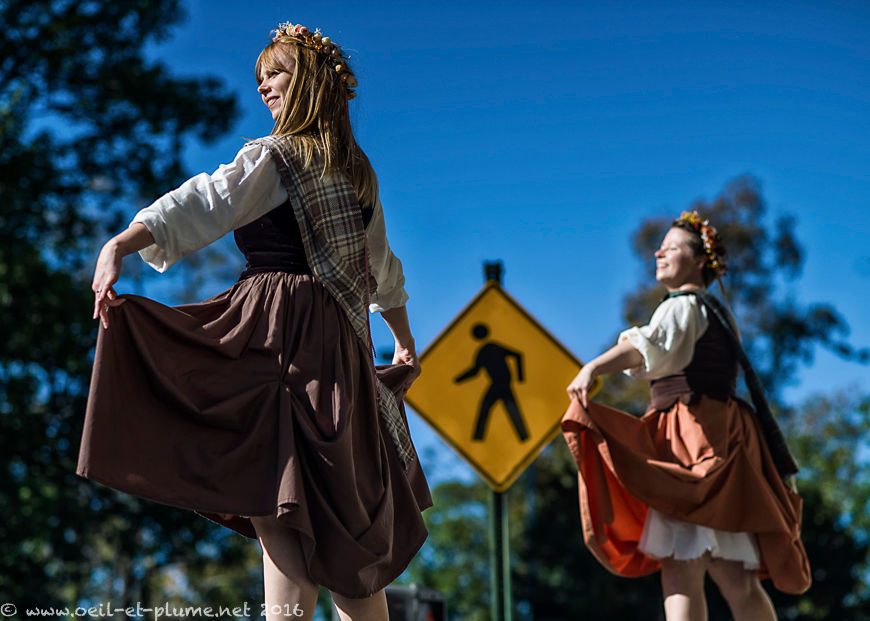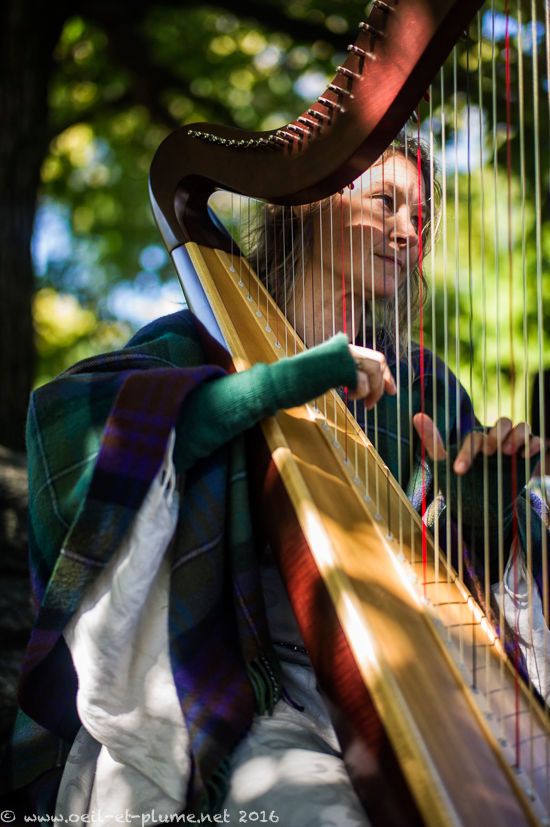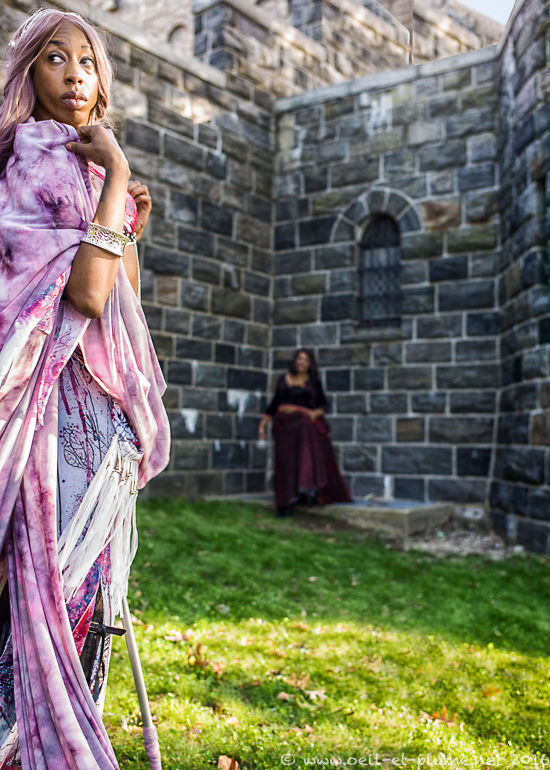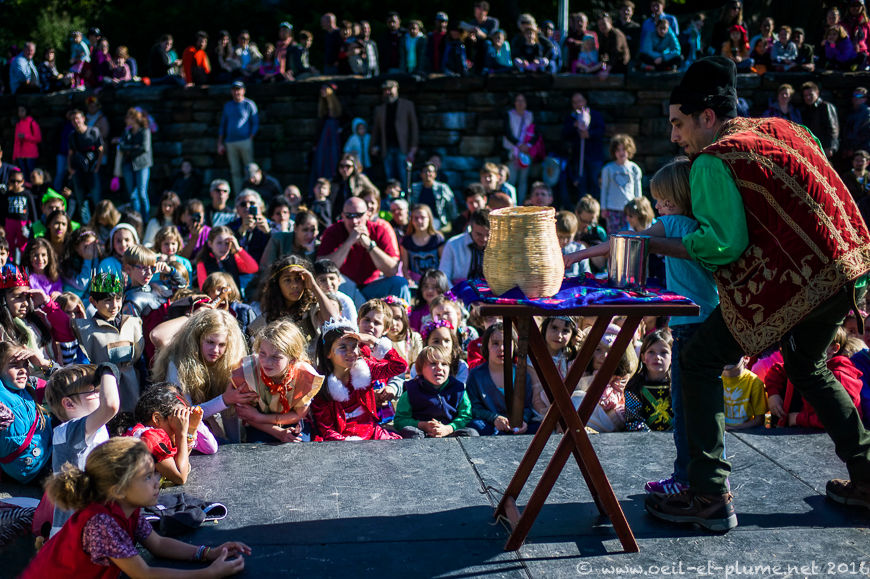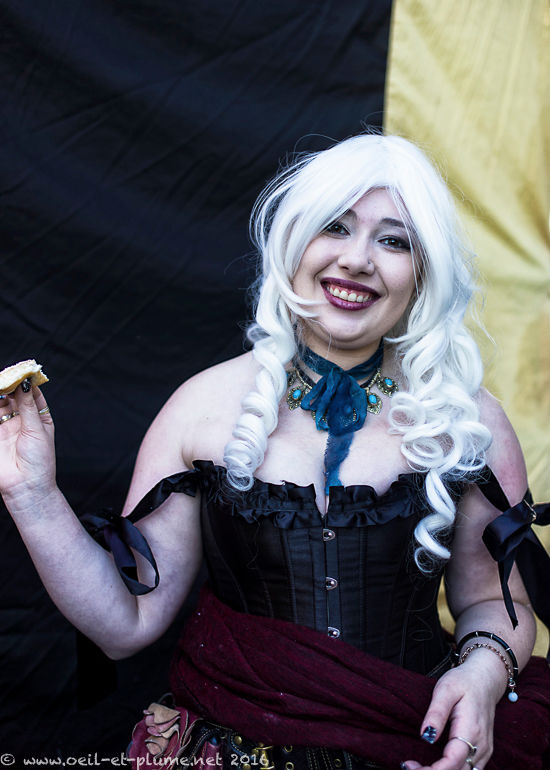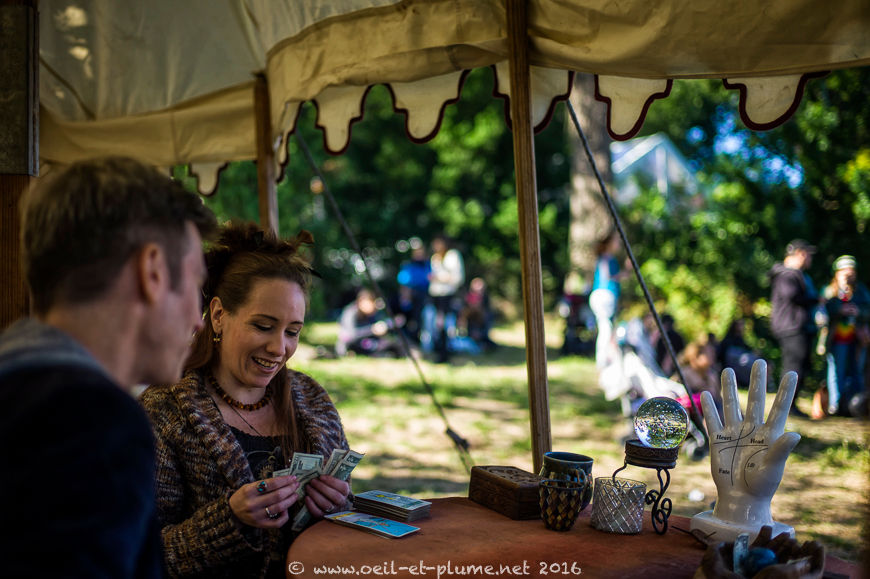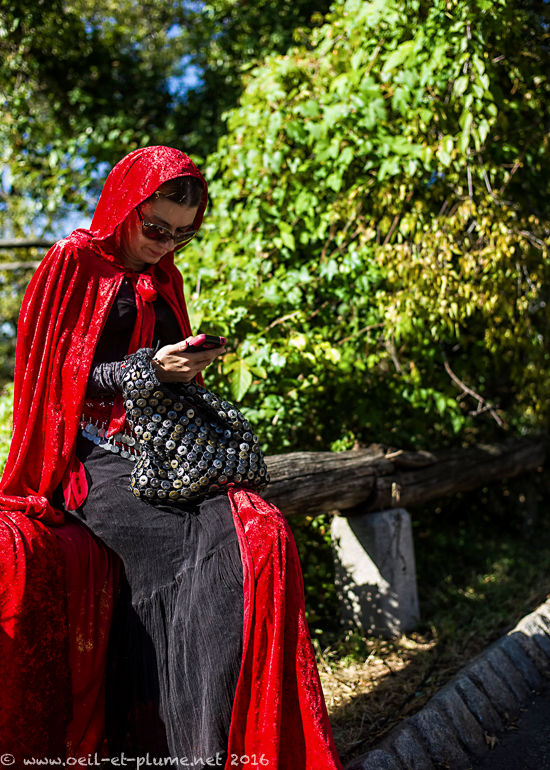 Some of the attendees seem to have neglected their history lessons, dressed as Roman legionnaires or more contemporary role players. Never mind, they add to the cultural diversity and creativity prevailing in Fort Tryon.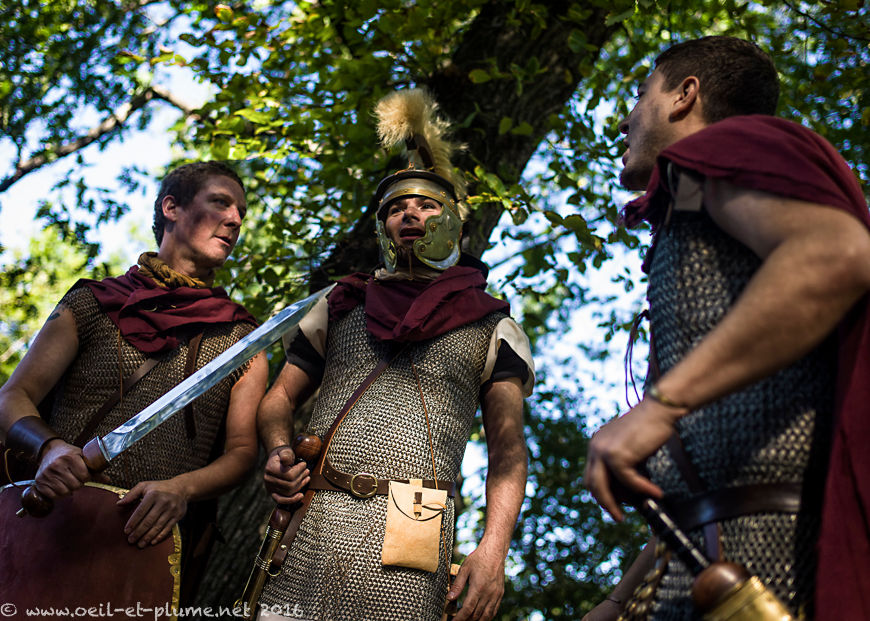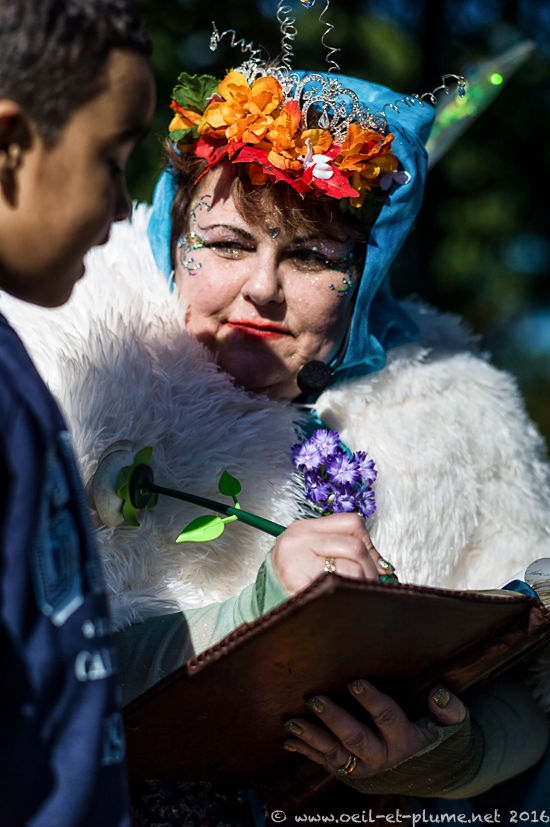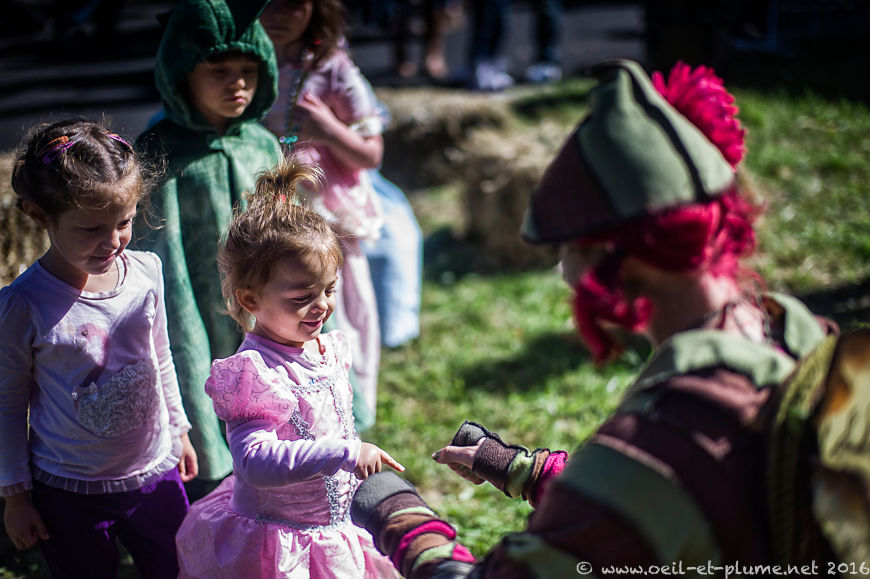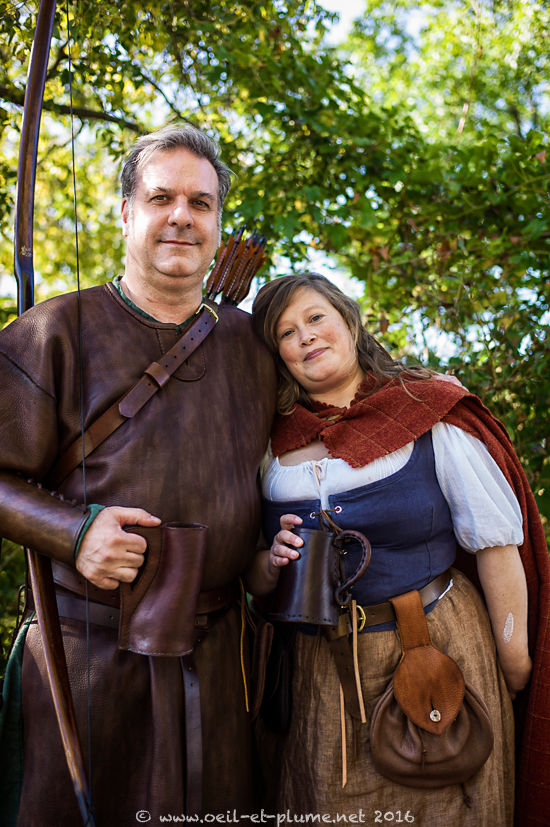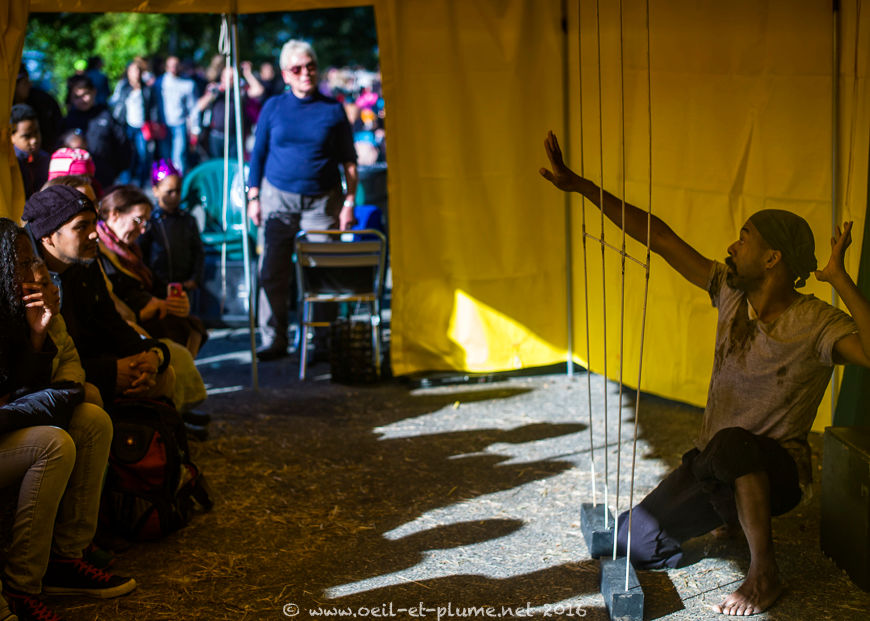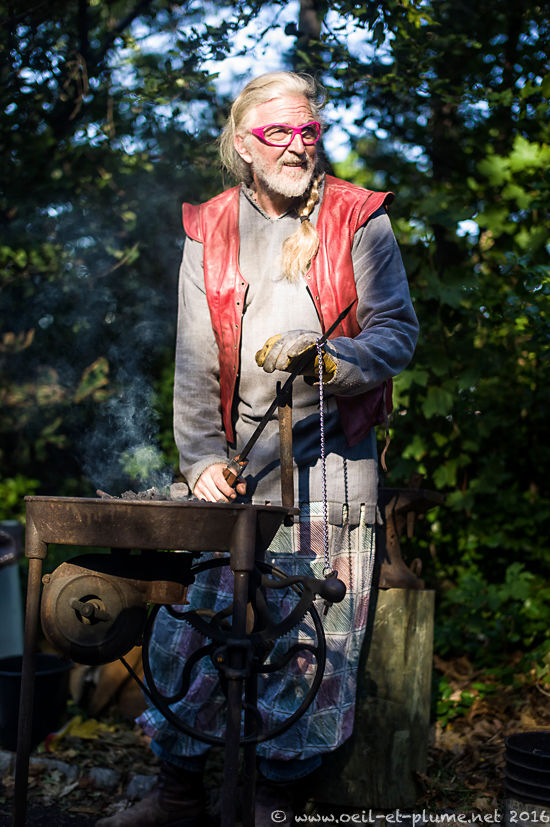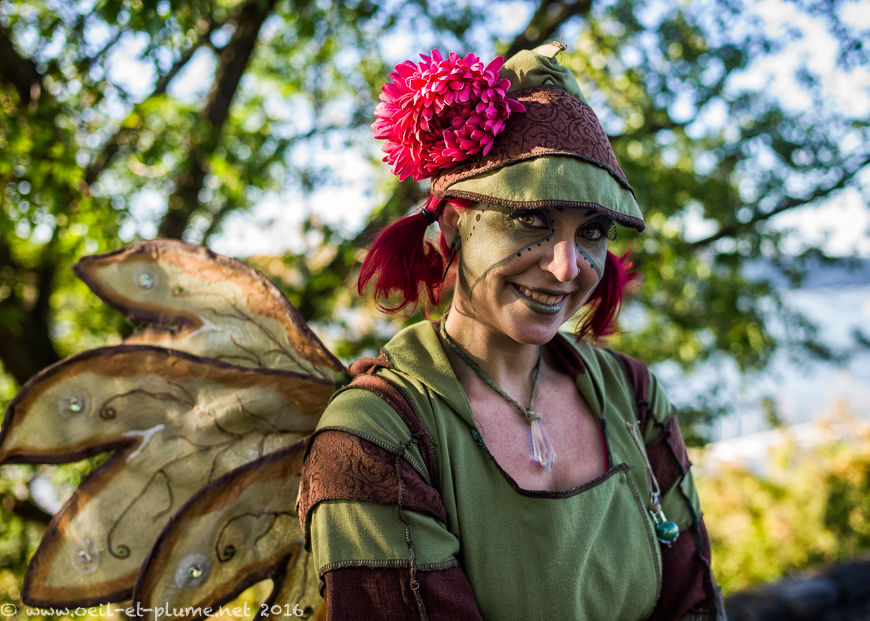 A variety of recreating medieval arts and sciences are on display around the Cloisters, including a broad range of crafts. Medieval music, dance, mimes and pantomines are all around. Scribal arts including hieraldry, as well as fortune-telling are more discreet but well present. All those medieval fans are the expression of a collective interest in the USA for Europe's medieval culture.
Society for Creative Anachronism
The Fort Tryon 2016 Medieval Festival is organised by the Society for Creative Anachronism (SCA) – an international living history group aiming to study and revive medieval European cultures.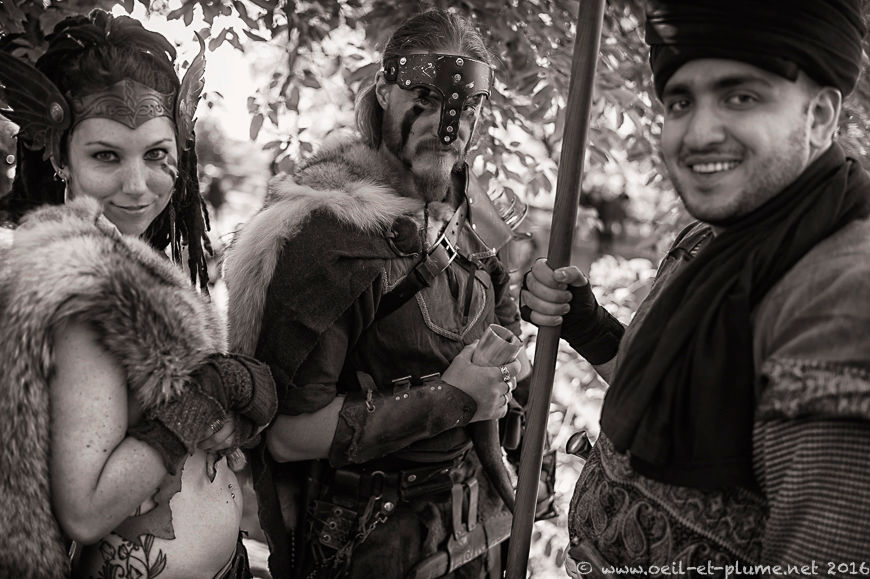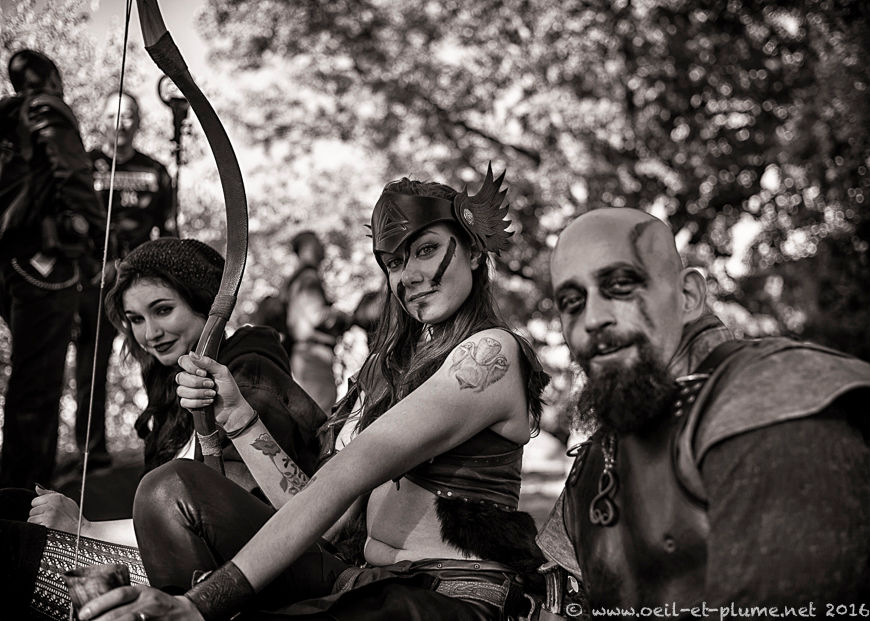 Founded in 1966 at the University of Berkeley, the SCA gains membership and structuration over the decades of its existence. It redefines the US territory into various kingdoms, themselves sub-divided into baronnies. With NYC as capital, the Kingdom of the East includes parts of US and Canadian territories. SCA groups are active all over the United States, Canada, Europe, Australia, South Africa, and New Zealand.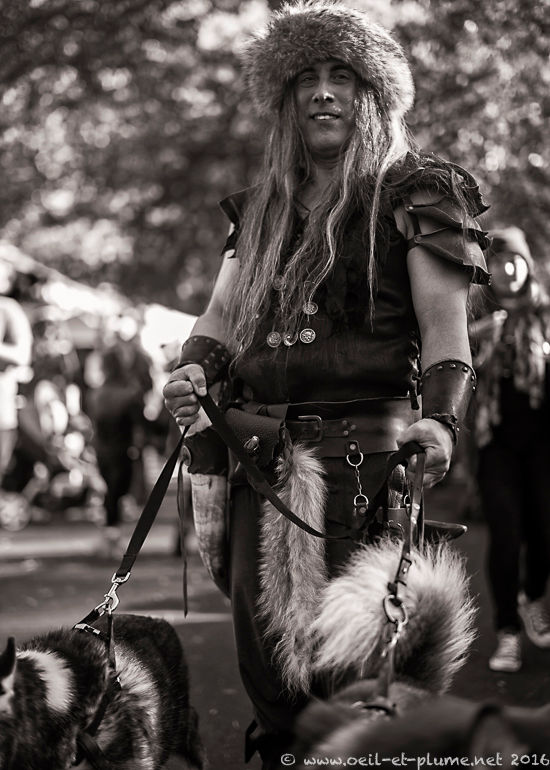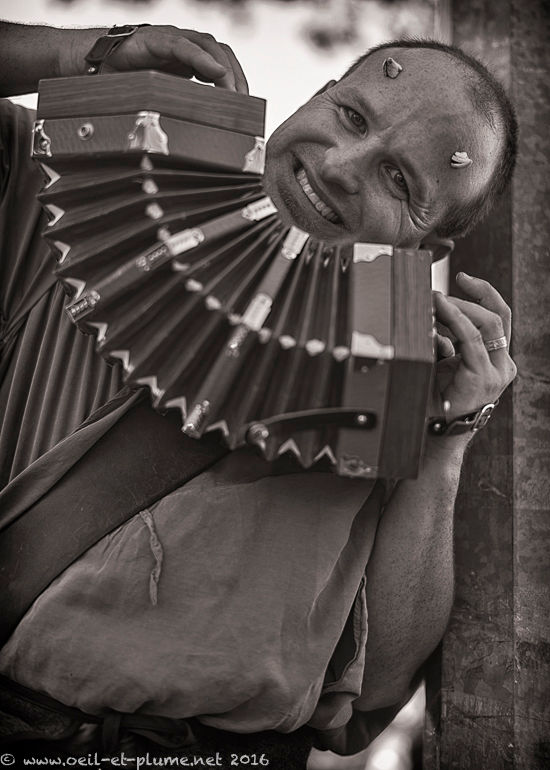 Surprised, aren't you ? I was also not aware of medieval fighting, fairs and societies in the USA before attending the 2015 Medieval Festival in Fort Tryon Park.
Thank you, New York, for your interest in European medieval culture, which allows anchoring and developing yourself.
Cheers,