My travelogue makes no mystery of my fondness for street art across the globe, as I interpreted street art in Geneva, Lausanne, Basel, Paris, Athens, Tel Aviv, Istanbul, Tokyo and New York. A young stone carver met in Yerevan convinced me to add a similar photographic project for the Armenian capital town.
I came across Hambik's workshop by pure chance. the humble place spills over largely the sidewalk of a discrete street in the centre of the city. The workshop was on a standstill; It took me another two visits to meet finally with the sculptor.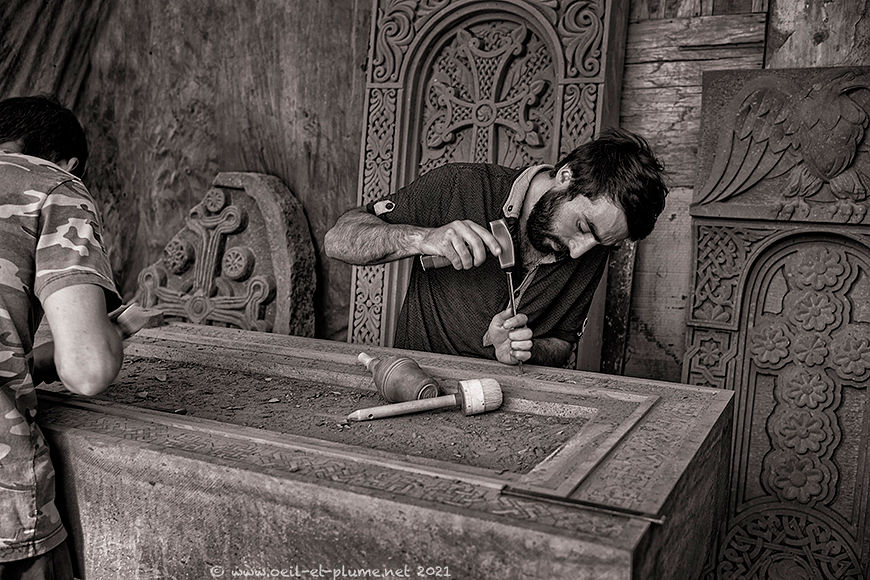 Hambik's shining joy at work convinced me that there should be other artistic expressions available publicly in Yerevan that my eye and my camera could reinterpret creatively. In the coming days, I look for alternative and creative elements of street art as well as for selected pieces of mainstreamed art displayed publicly.
There is no strong alternative visual culture displayed publicly in Yerevan. Some years ago, the municipality steered a project to renovate and paint about 150 arches, with the aim to beautify the city and to stimulate social interactions. Depicting candid subjects around natural and urban Armenian heritage, the mural paintings remain accessible nowadays. While trekking the city centre, I look systematically into architectural passages to spot those murals.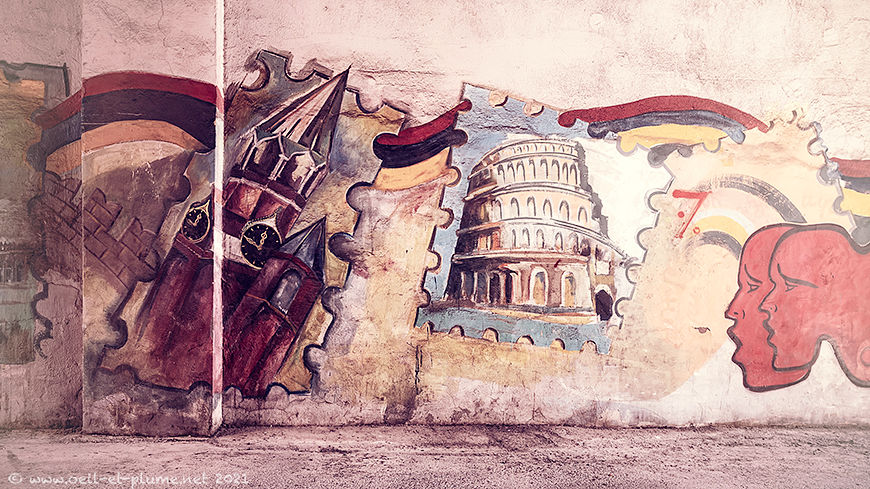 La Belle Epoque
In those arches as well as in many other locations, I assembled bit by bit many pieces of a street art puzzle conforming an image of the history of Yerevan in the early 1900's. A fragrance of La Belle Epoque, enlightened by substantial technological, social and economic progress and depicted visually with a pinch of nostalgia. An idealized view of how the local social elite used to enjoy life.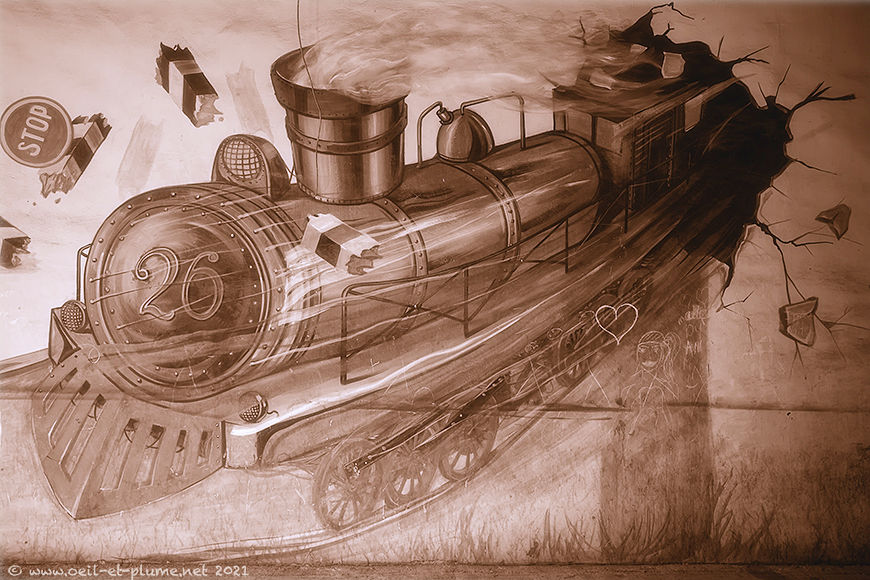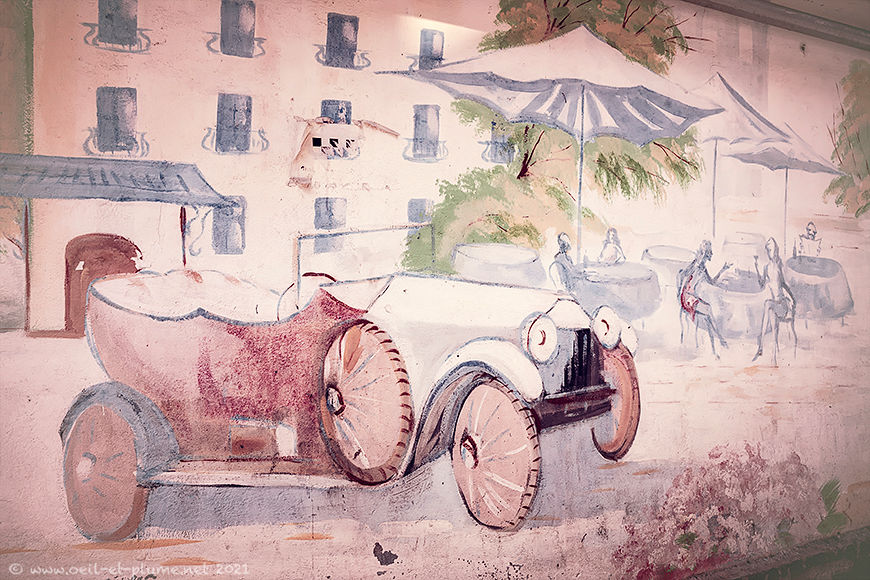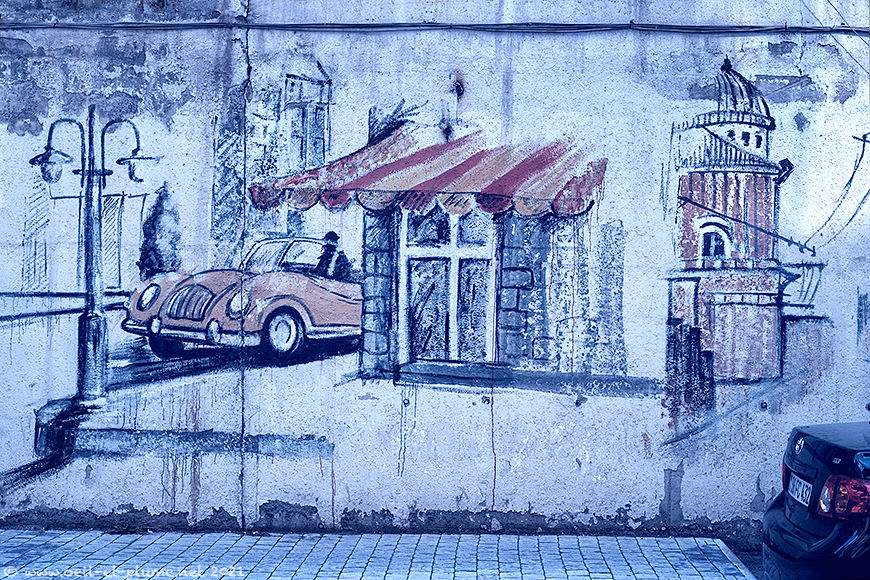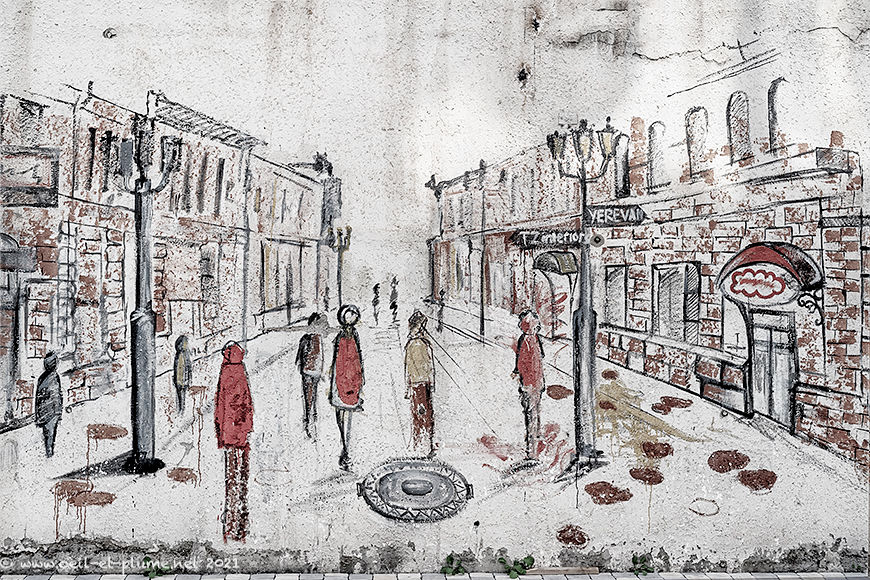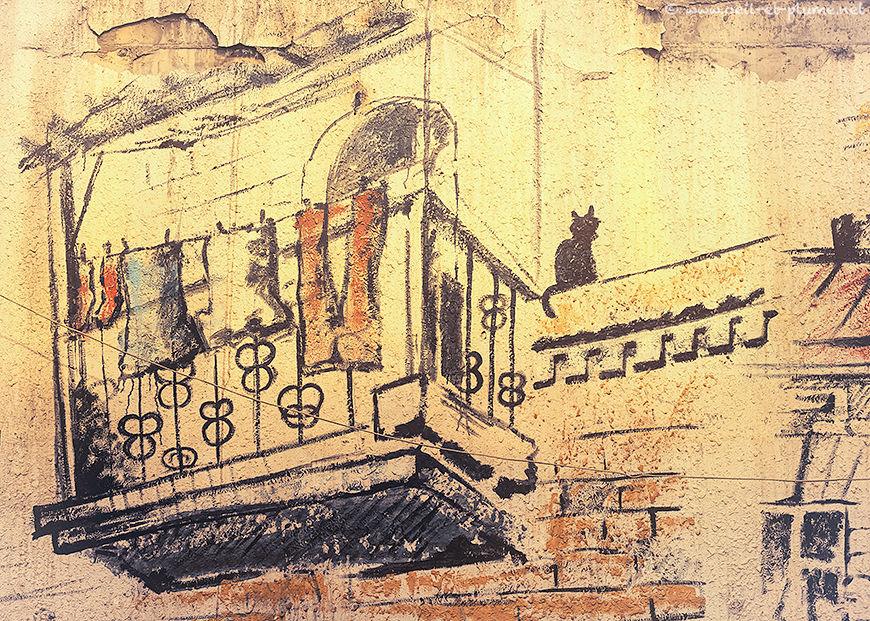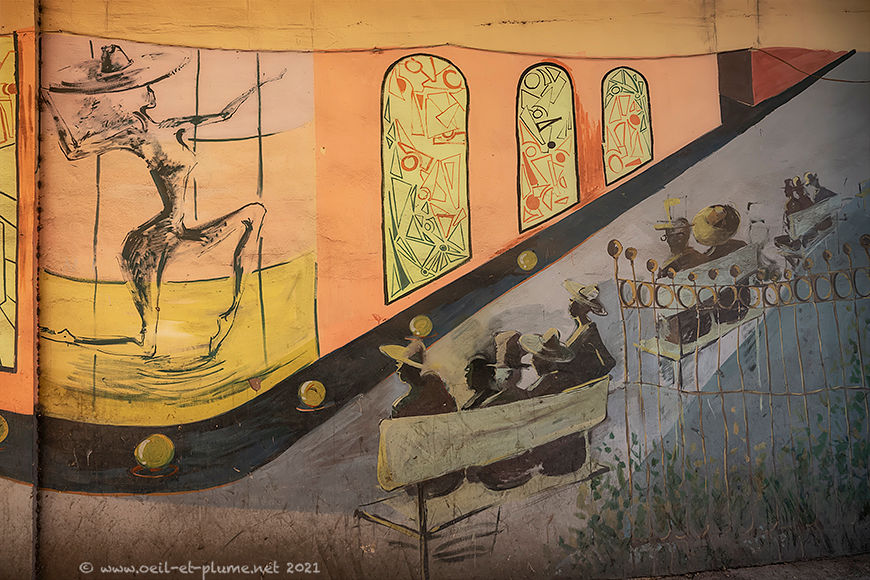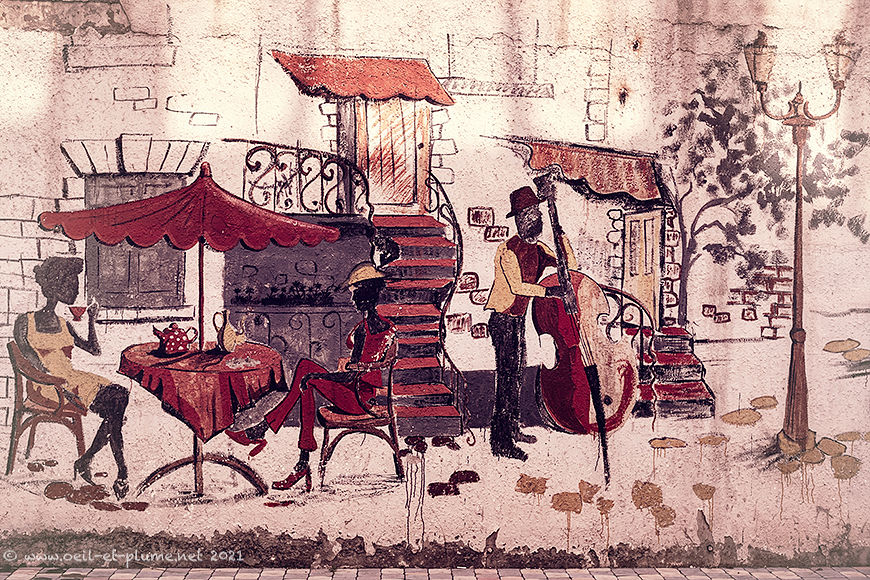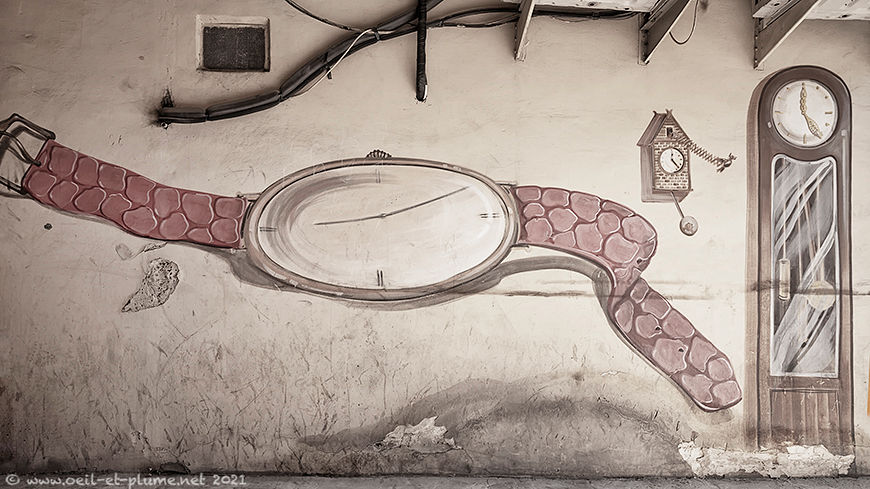 Candid portraits
There are many candid portraits of both genders displayed publicly in Yerevan. Most of them refer to Armenia public figures of yesterday, adding to the multiple references to the Armenian heritage made across the city. Robert Nikoghosyan is the most famous painter of this school. Other portraits represent more common people. All of them are created with a strong sense of aesthetic. The female beauty is much celebrated by local painters. Some of them gather in the Vernissage open-air gallery which I enjoyed much visiting.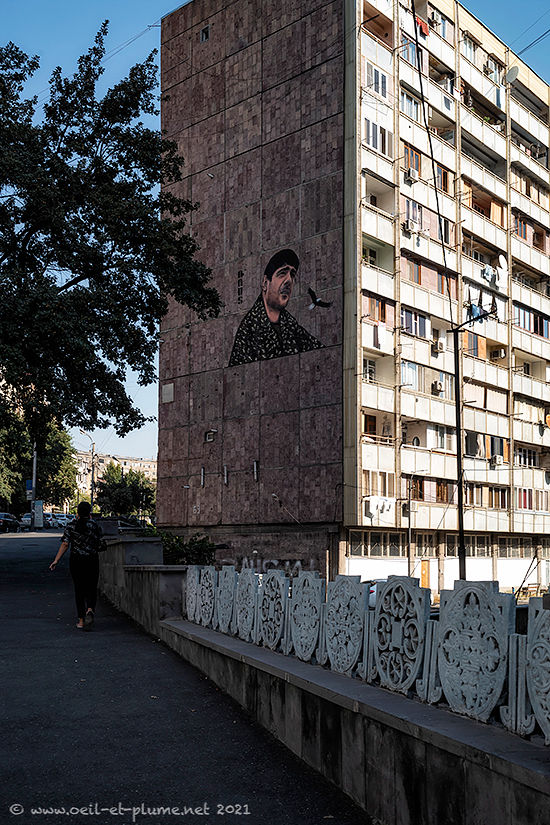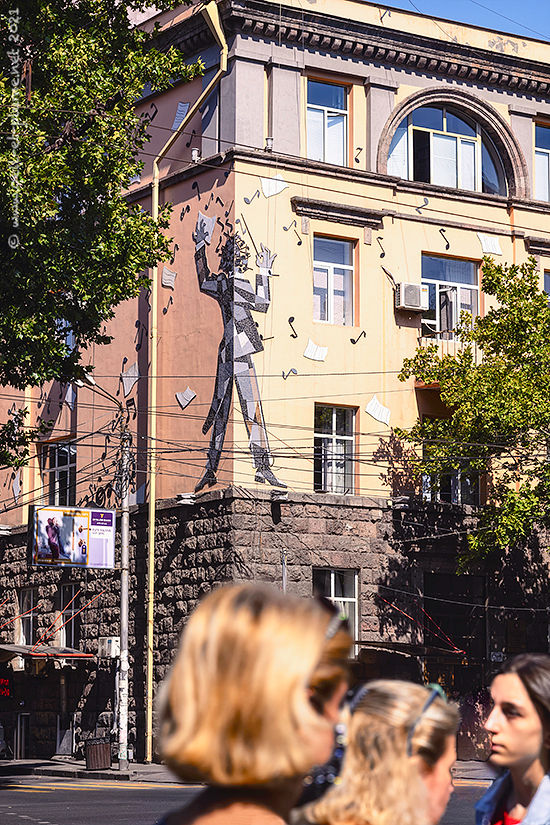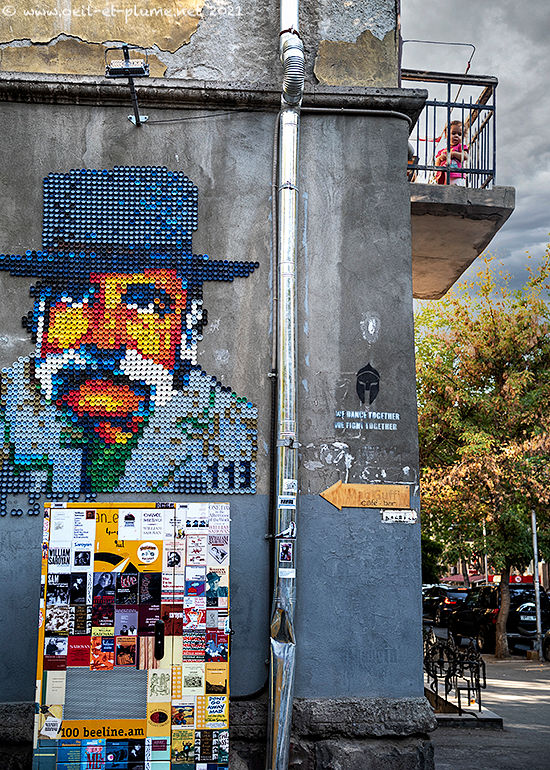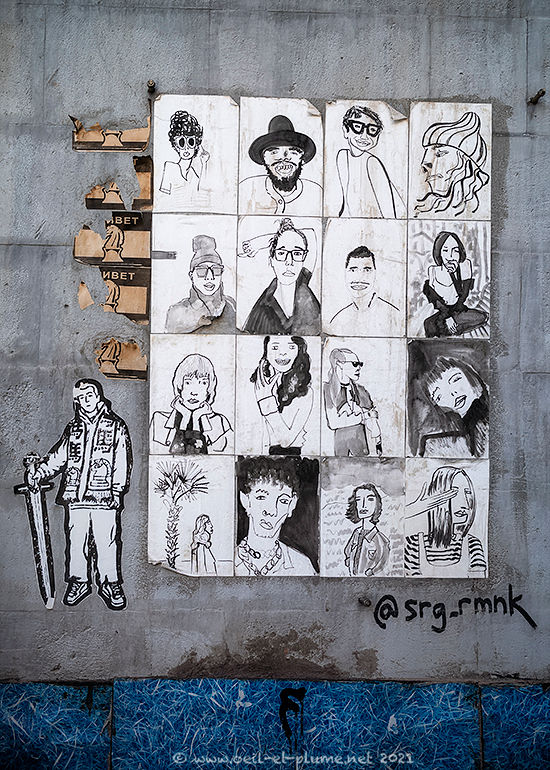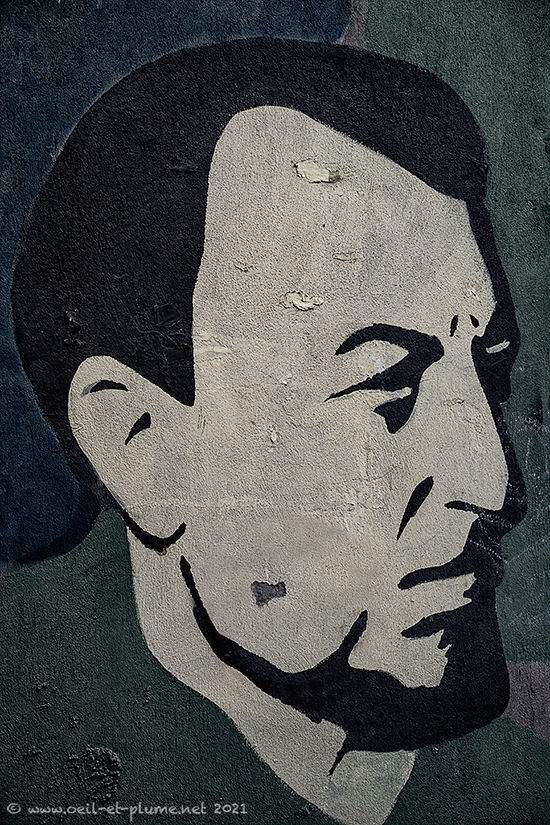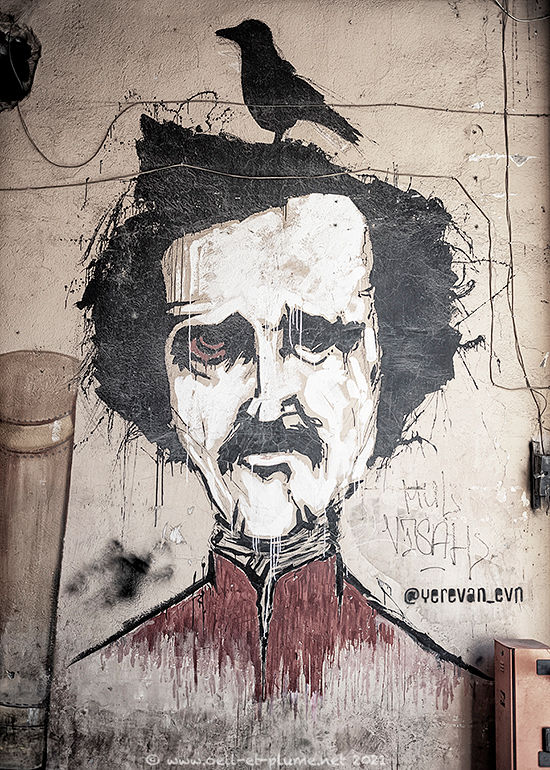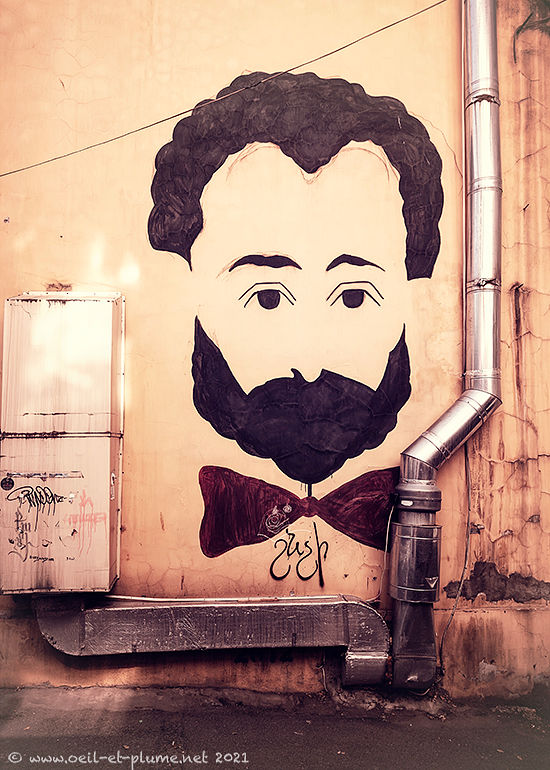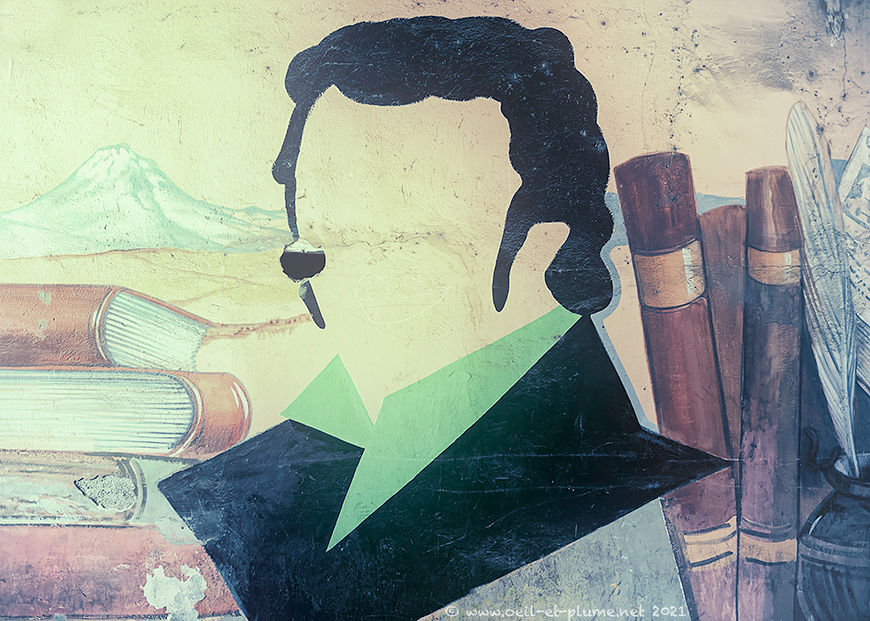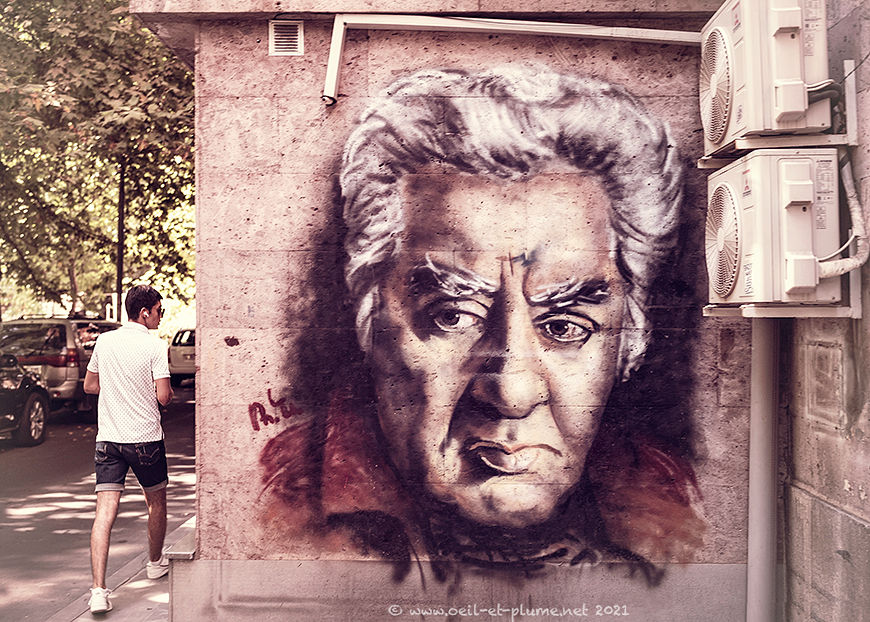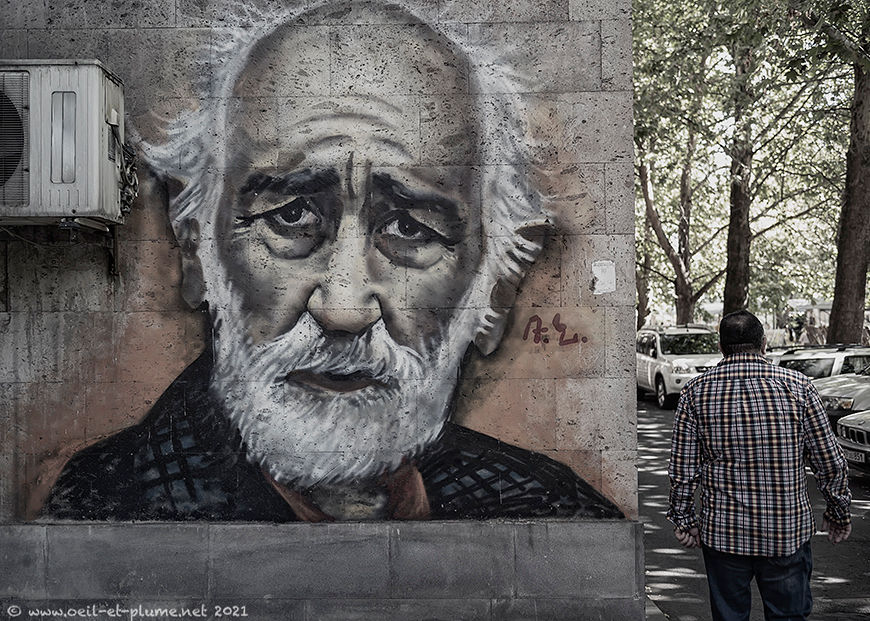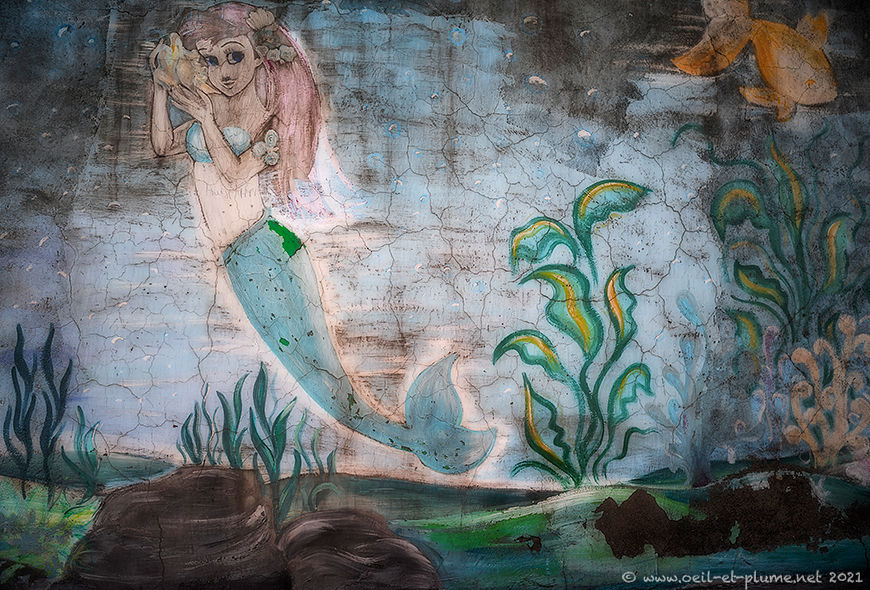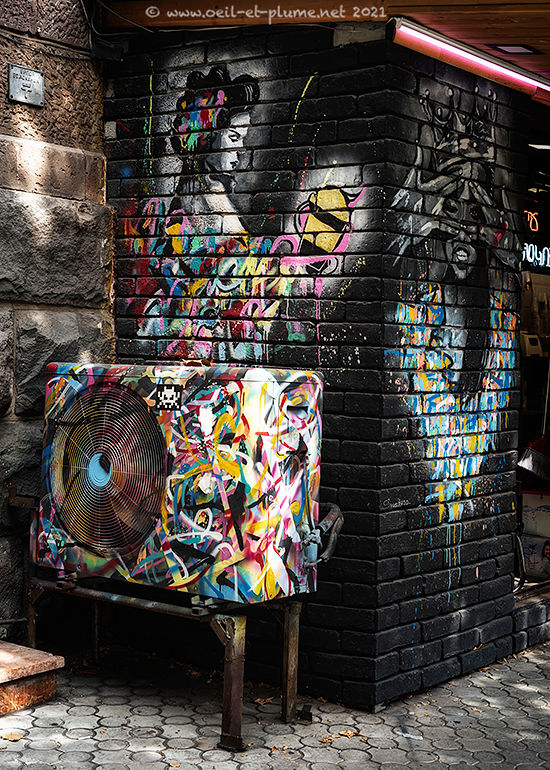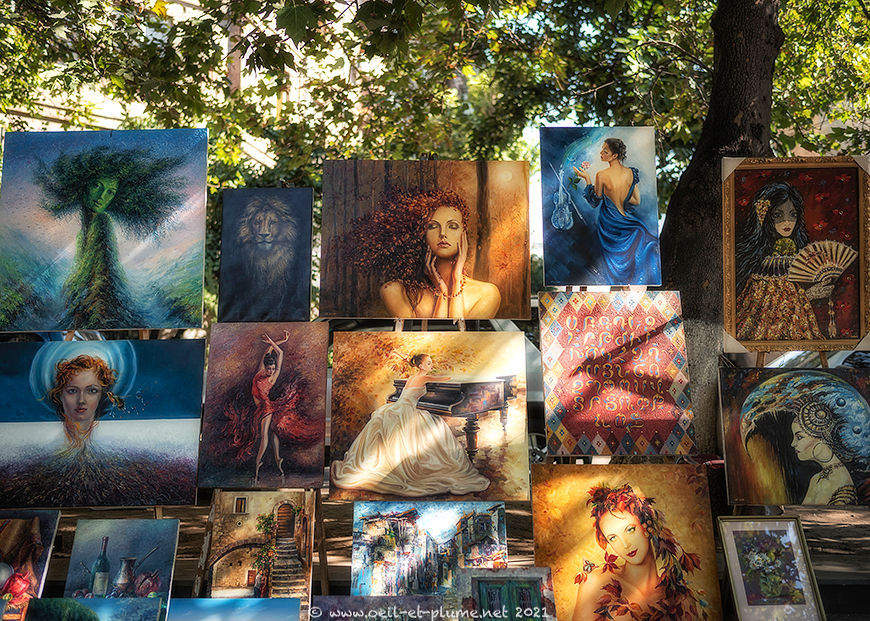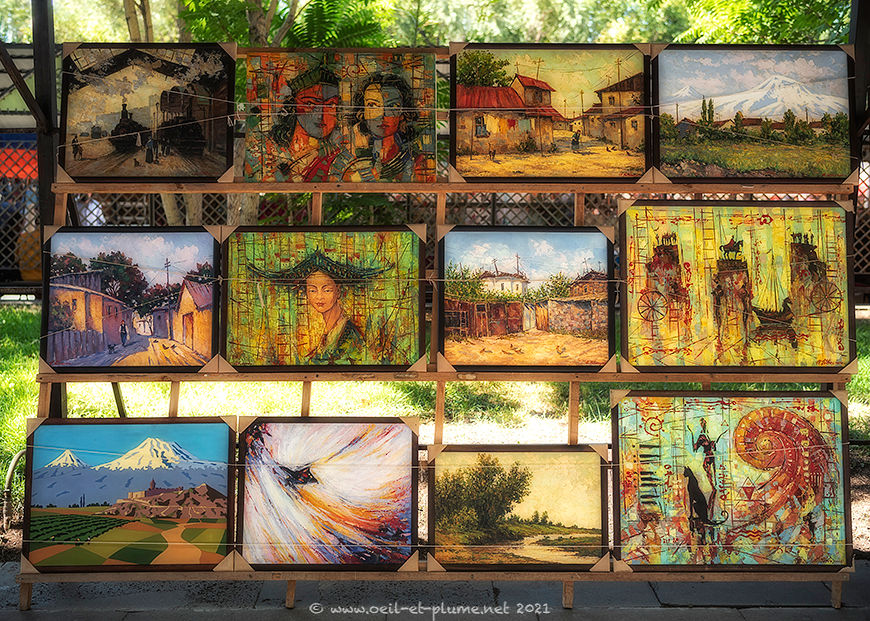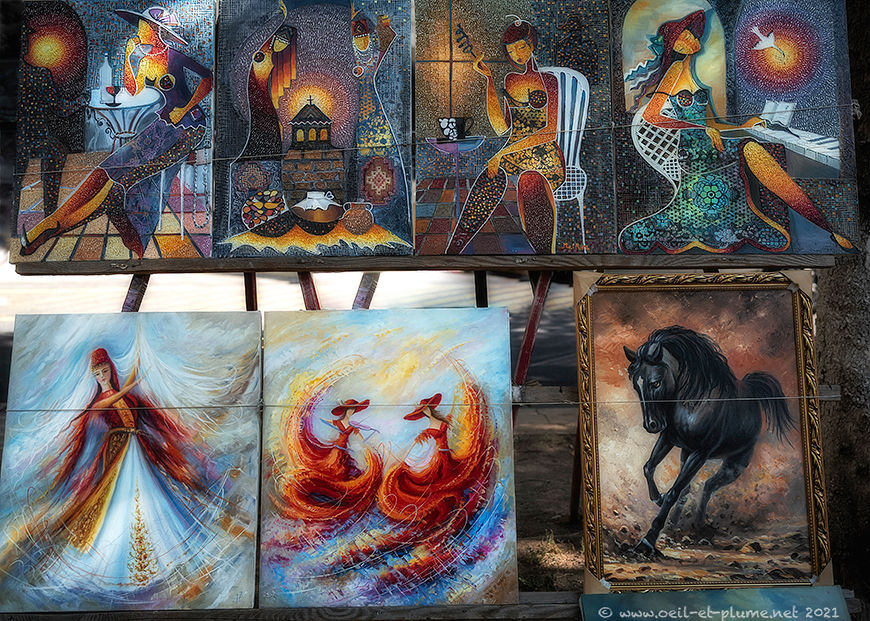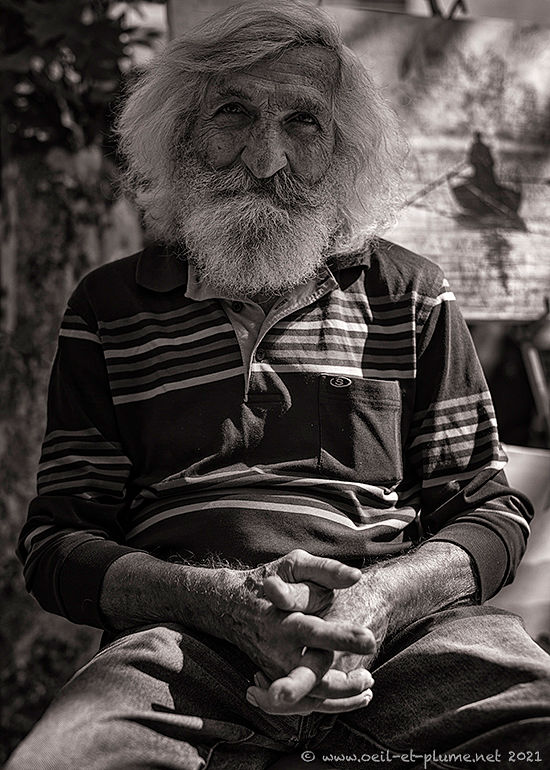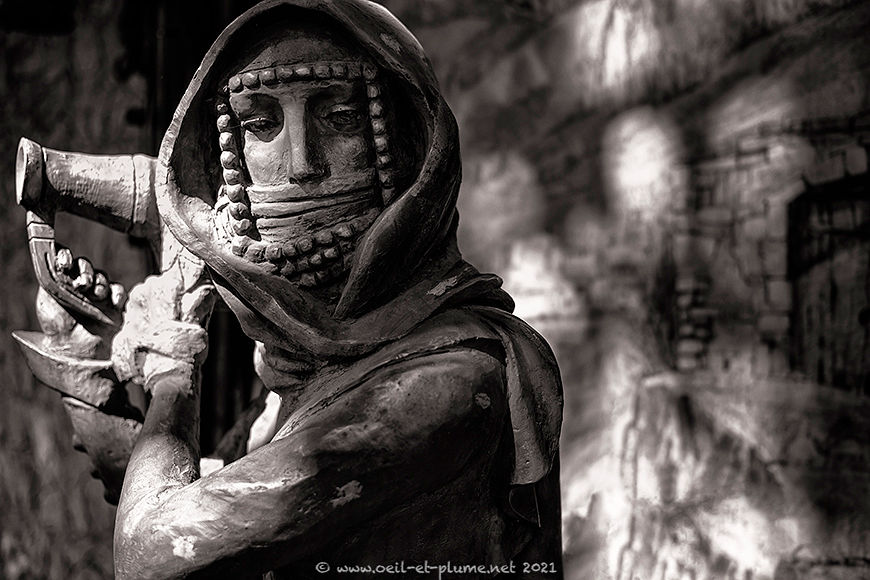 Cheers,